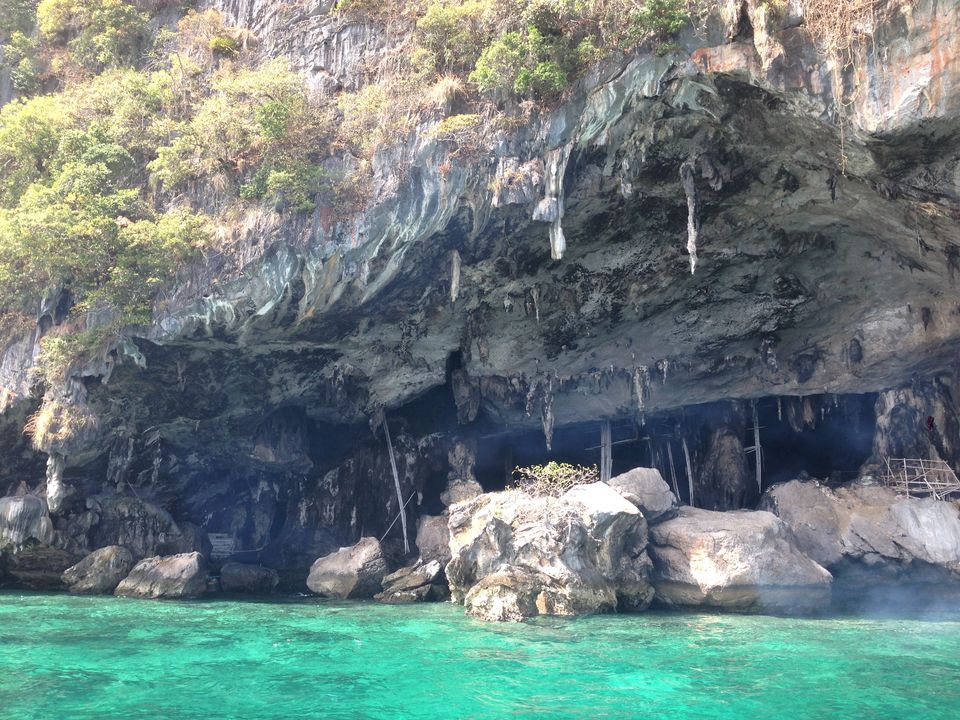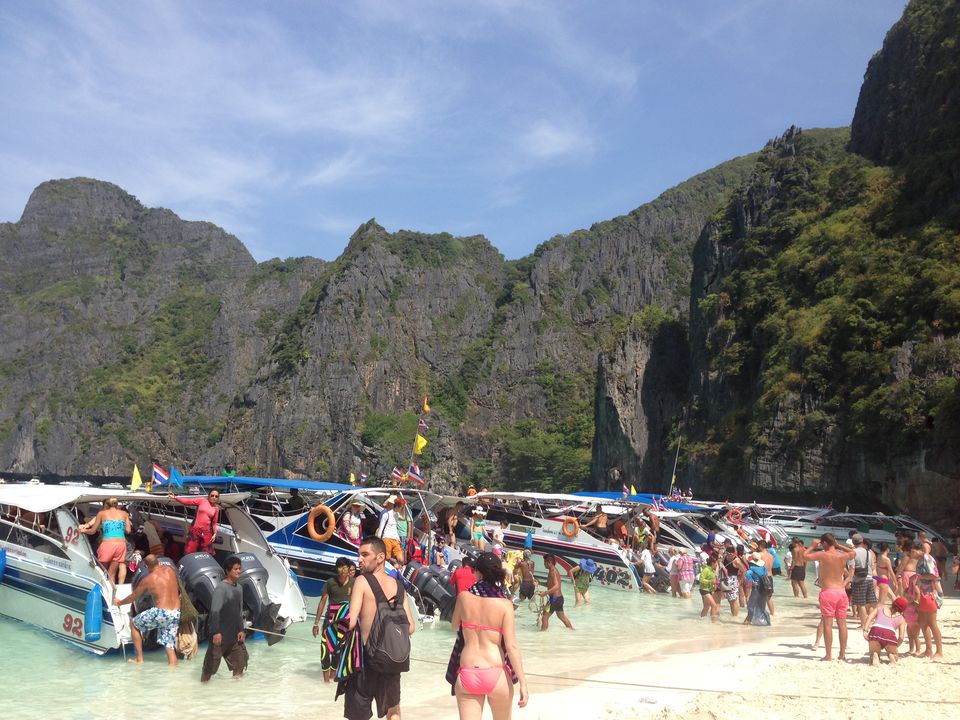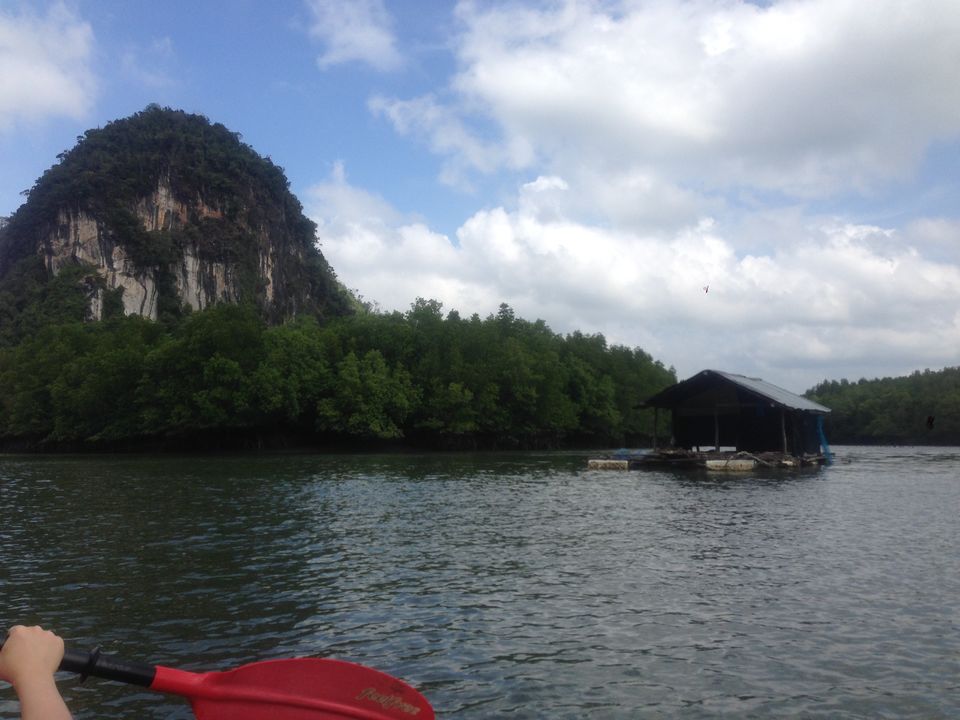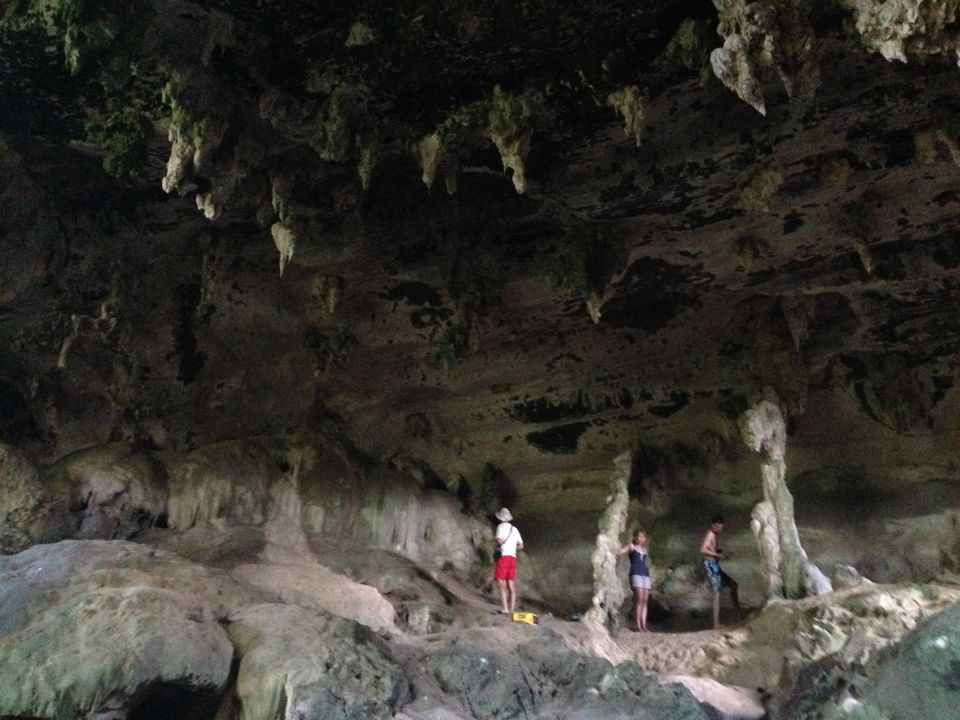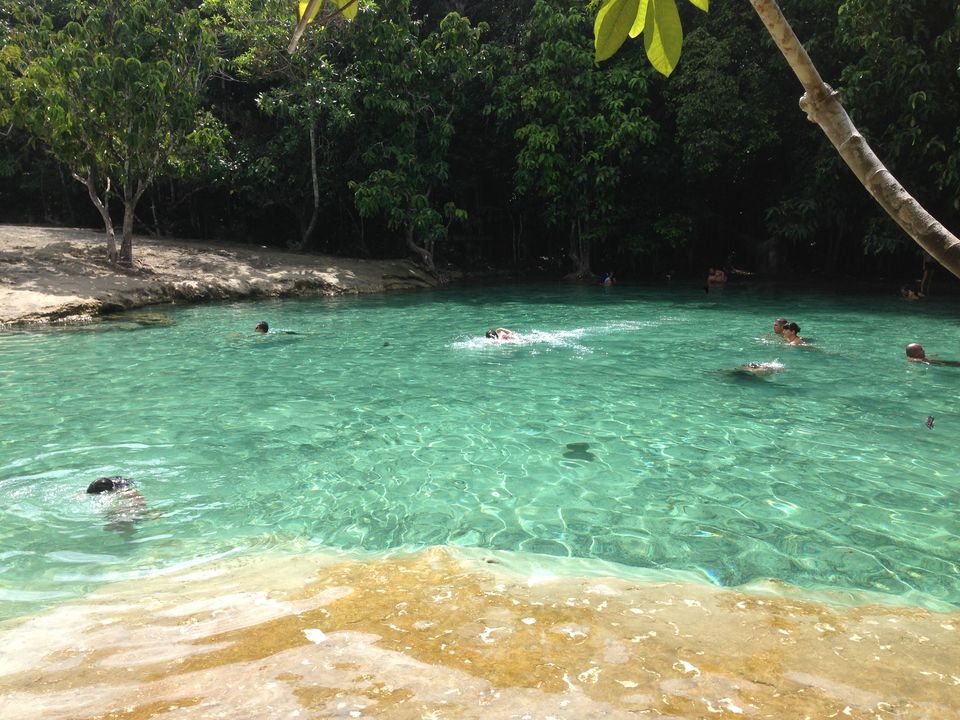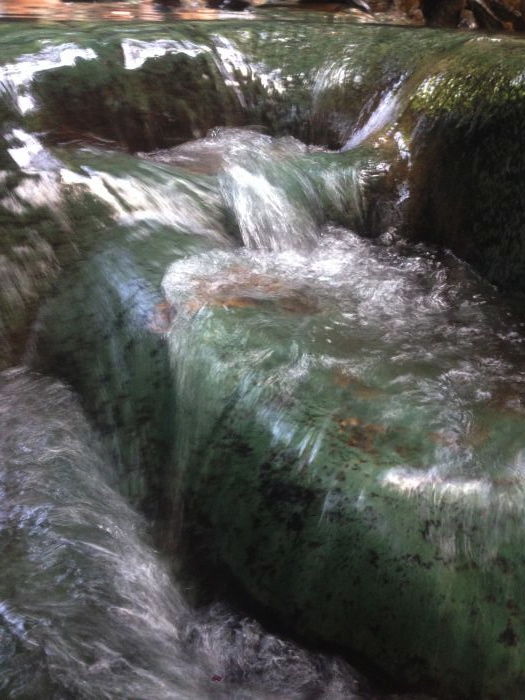 Just a short 5 days getaway with my best friend!
Dumped our books in favour of the beach.

Krabi, on the whole, is no stranger to tourists. In fact, we saw more tourists than locals the entire time we were there! Which was great, because if you ever get lost or are unsure, you can just ask any random tourist instead of the locals (they can't really understand English sometimes). Although it was a free & easy trip for us, we did book a few tours with the locals just a bare 2 minutes walk beside The Palace resort and the tours occupied us for a few days! Do bargain for the price of the tours and do not hesitate to do so because we managed to get it at least a few hundred baht cheaper than what was quoted for us.
If you wanna get out of a metropolitan city you call home & just need some suntanning by the beach, then Krabi's for you!
Nightlife is amazing too! Pubs, bars everywhere along the street and the weekend nightmarket sells amazing souvenirs at dirt cheap rates!
Aonang Beach and all the other beaches (PhiPhi Island, Bamboo Island, Maya Bay etc) are also crowded. So do not expect it to be a tranquil day out with just you and the surf, sun and sand. It's you and many others as well and I find this quite a downside for someone who relishes some alone time, especially when the waters are so clear and the weather perfect for exploration!
Contrary to its name, it's not exactly what I would call 'The Palace' but for just USD 160 with breakfast (buffet style continental breakfast) provided every morning, I'd say it's worth it! The hotel staff was extremely friendly & polite, greeting guests with smiles & willing to help if you have any enquiries. There is no lift though; so if your luggage is heavy, then good luck to you- gotta lug it all the way up! It's also conveniently located as it's smack right in the middle of a busy street, Aonang Beach just less than 5 minutes away, cafes, eat-out shacks everywhere and the street is well dotted with many convenient stores so do compare the prices of groceries before purchasing if you've got the time!
This is the famous spot where Leonardo DiCaprio filmed 'The Beach' and it is shamelessly sold to tourists throughout the day tour. The waters are fairly clear, however, there's simply too many tourists about that it makes even walking difficult because it's so crowded. I was glad that we were only given 30 minutes here because I felt suffocated by the crowd- can't even take a decent shot without having a tourist in it.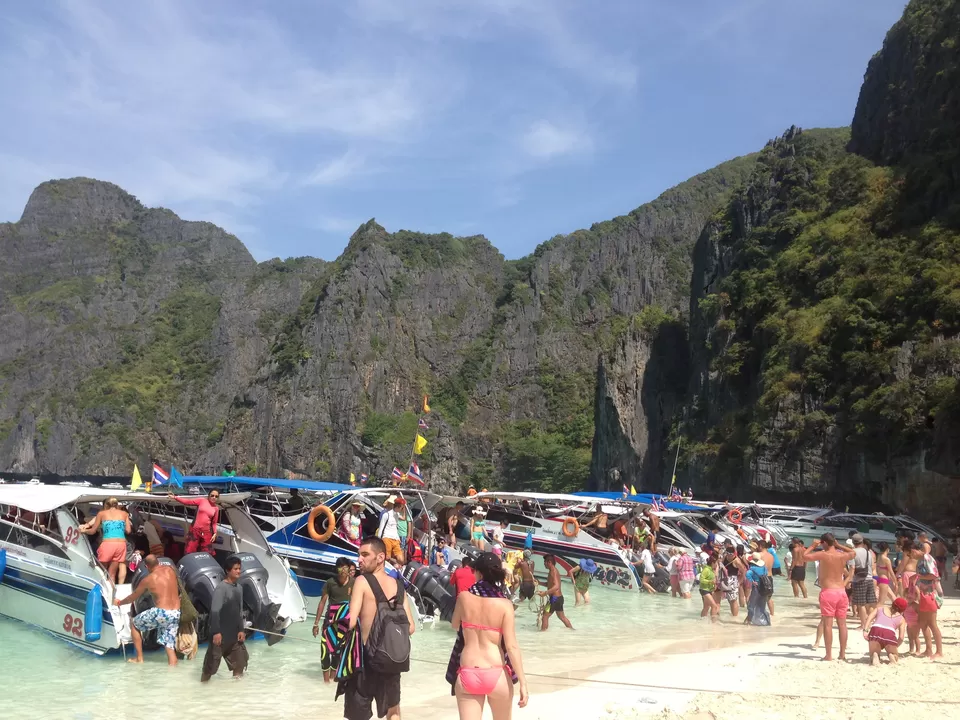 We went to PhiPhi islands. The guide on our boat was amazing; she was from Greece & loved Krabi so much that she decided to live here. The view throughout was incredible & the waters pristine, sparkling clear. Unfortunately, almost 70% of the Phi Phi islands were destroyed by the tsunami in 2004. If 30% of Phi Phi islands look so spectacular already, imagine the entirety of how majestic it would look back before the quake. My only regret was not visiting sooner, before most of the islands were wiped out.