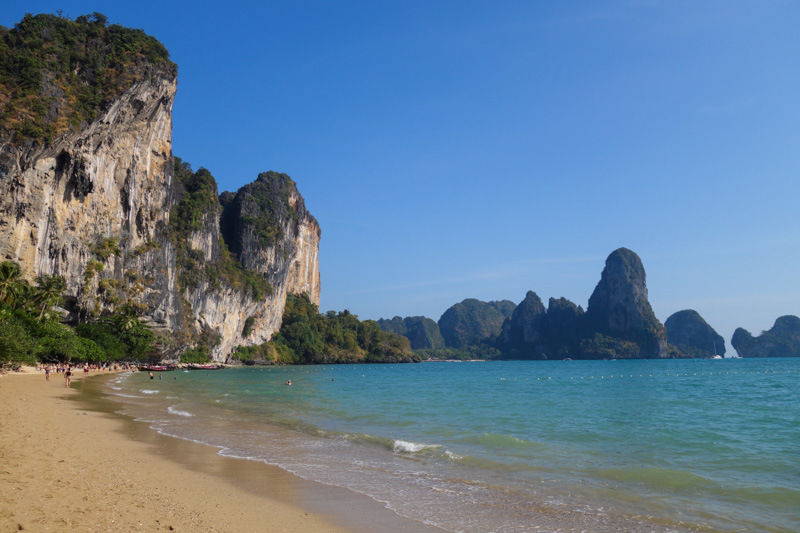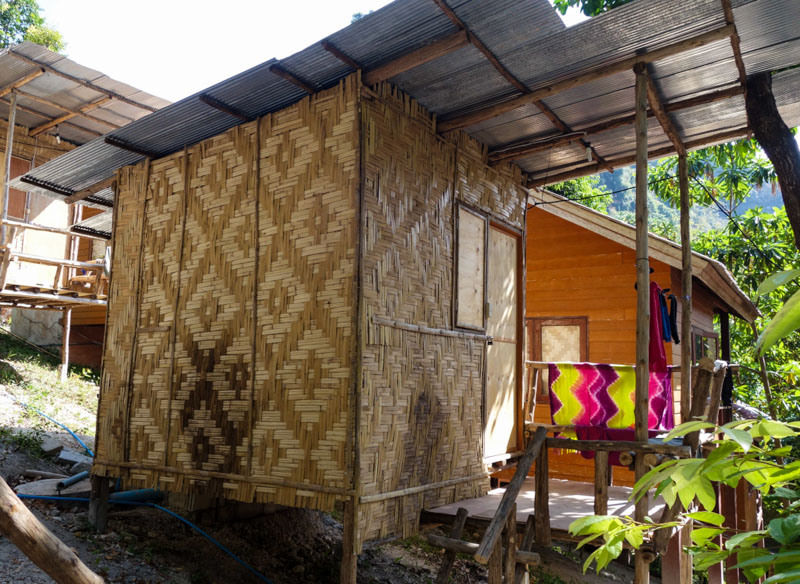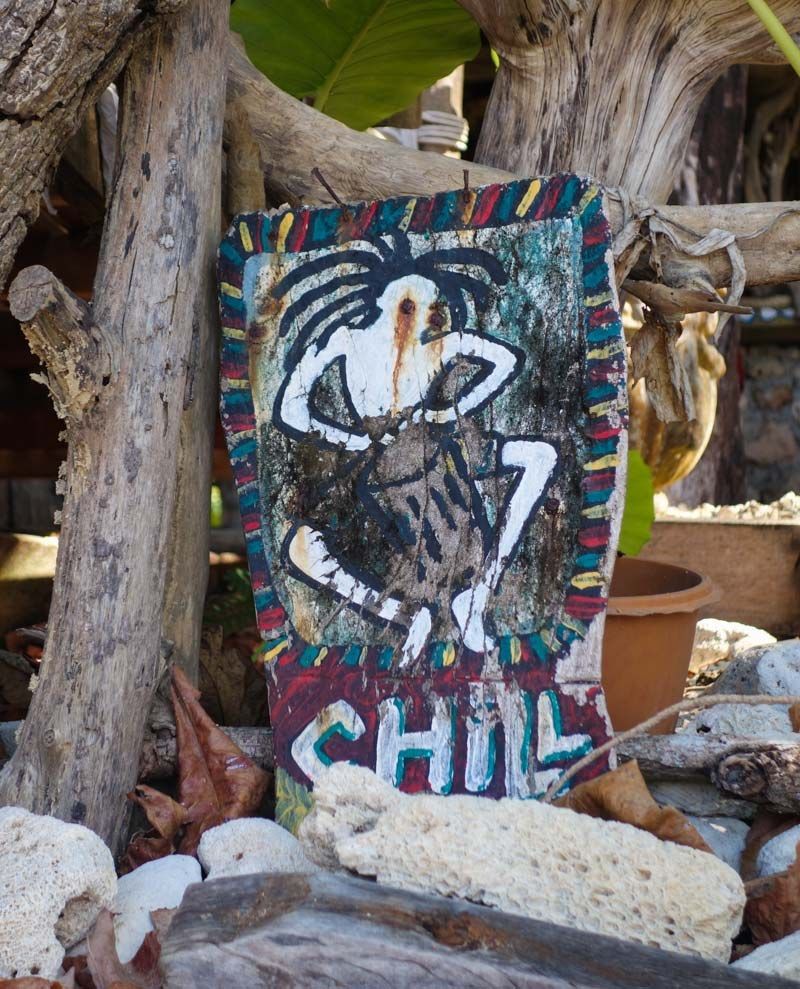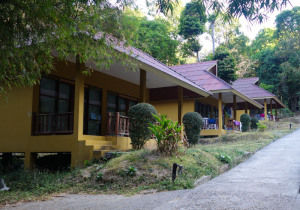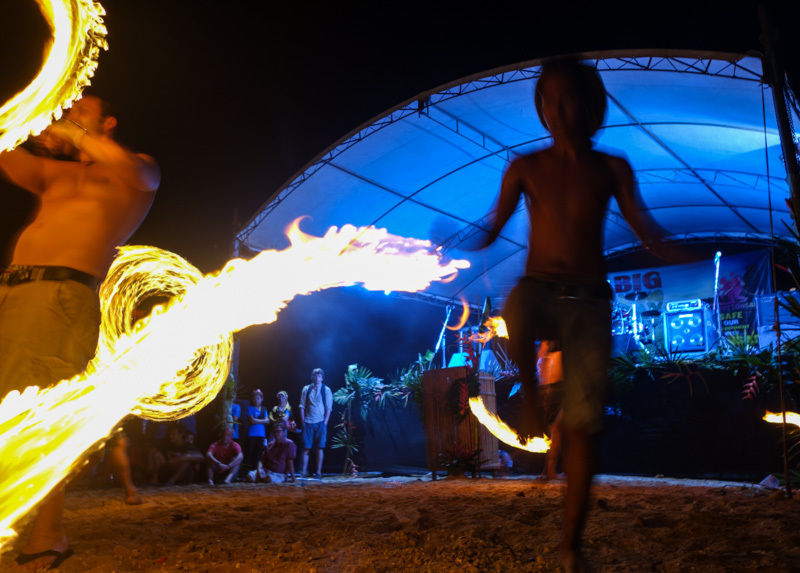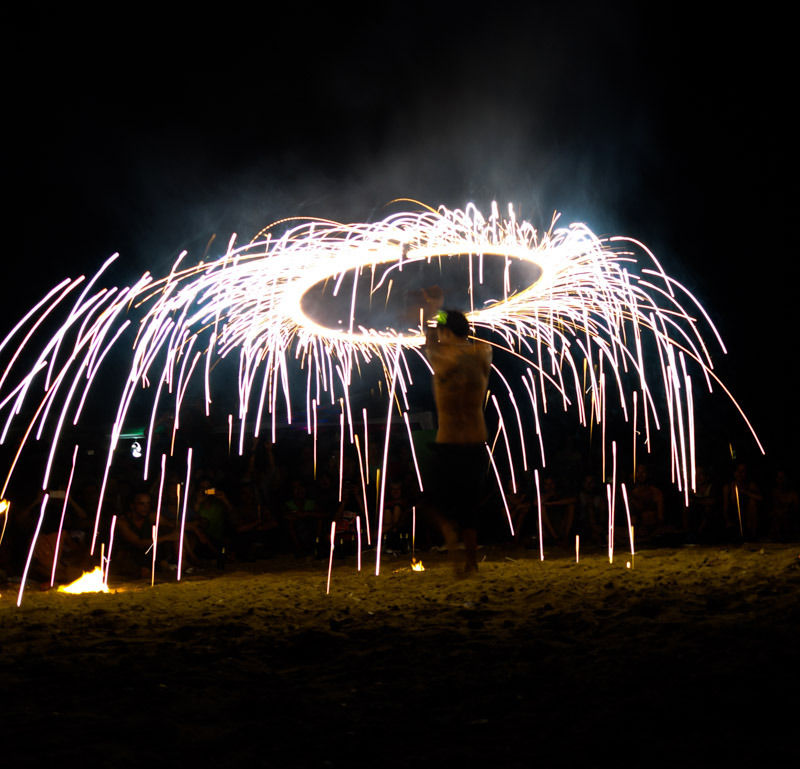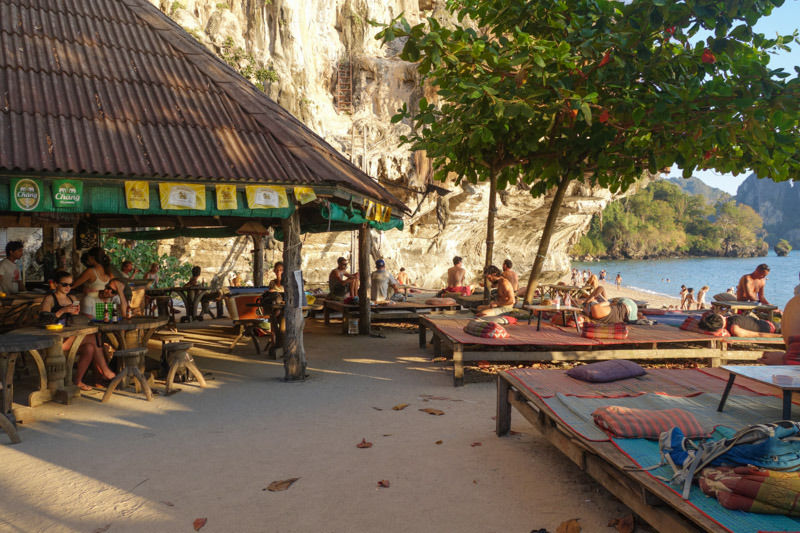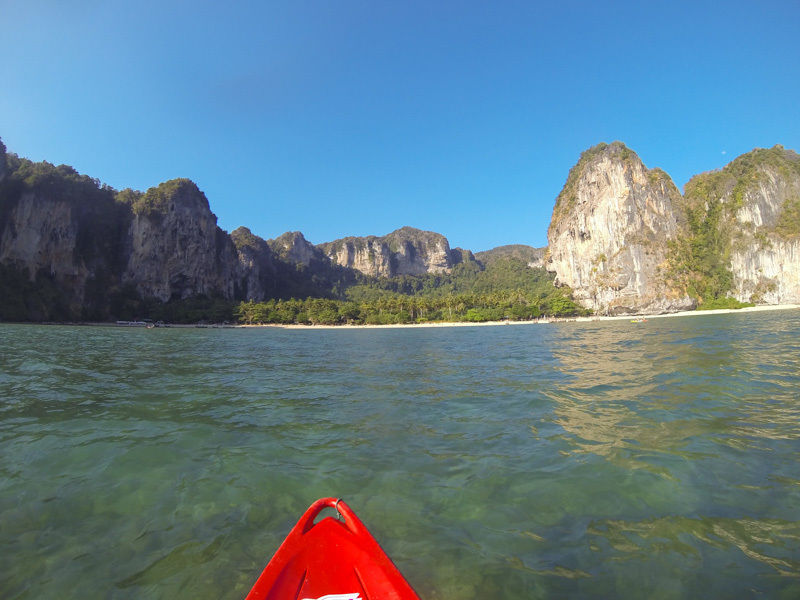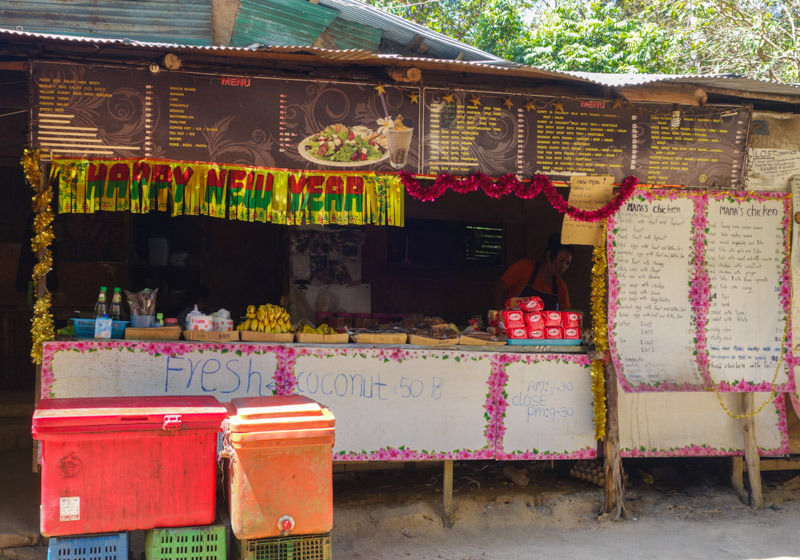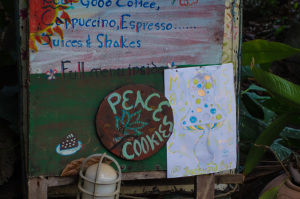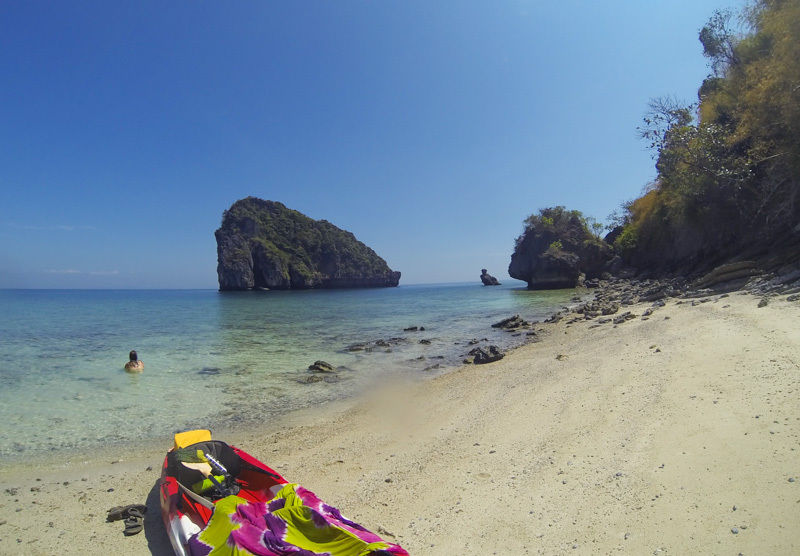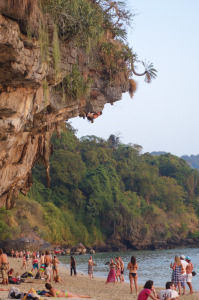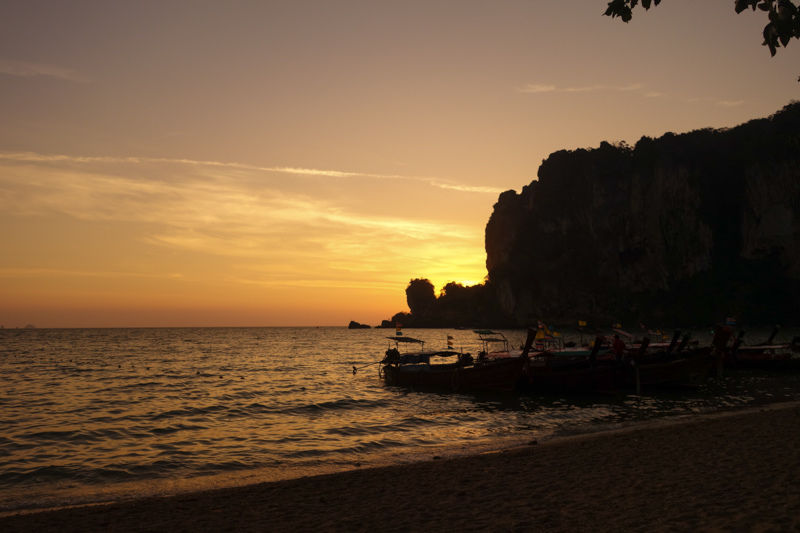 Southern Thailand is known for its white sand, crystal clear waters, dramatic islands and laid-back lifestyle. It is also a hub of adventure and activity, such as rock climbing, diving, kayaking, snorkelling and plenty more.
Ton Sai Beach, in the Krabi province, is a small village based in a bay on the Thai mainland, which is only accessible by boat. Its neighbours, Ao Nang and Railay have long been favourite traveller destinations because of its imposing limestone cliffs, drawing a huge crowd of dedicated rock climbers and BASE jumpers.
Ton Sai is the lesser known of its counterparts, and as a result is a lot more rustic. But in this lies its beauty, and it is the kind of place you come for a day and stay for a week, or longer.
The typical crowd that congregates at the beach are budget-focused, bohemian backpackers. Rock climbing is the main daytime activity, but for those who prefer to keep both feet on the ground, sea kayaking, slacklining, hiking and exploring tend to chew up the hours.
In the evenings, the art of fire dancing takes over the scene, and all up and down the beach, the hypnotising views of twirling flames is dominant. Reggae music drifts from the all the bars, and exhausted adventurers lounge on the cushions, in slight conversation between intermittent naps. The haze of "herbal smoke" floats in the air, and everyone is happy and relaxed.
Average prices in Southern Thailand are notoriously more expensive than in the North, but Ton Sai is still a place where you can get by for very little, especially the longer you stay.
Accommodation
Accommodation and prices varies from camping in tents at 100 baht ($3.50), rustic bamboo bungalows for 500 baht ($16), to mid-range rooms around 2500 baht ($75) and up. And as with most of SE Asia, everything is negotiable and longer-term stays of a week or more and attract much more wallet-friendly prices.
Food and Beverages
Culinary delights are not as world class as other parts of the country, but a tasty portion of food will be found for varying budgets. The iconic "Mama's Chicken" can have you well-fed for less than a 100 baht, with staples like barbecue chicken at 60 baht, mango and stick rice for 60 baht and pad thai at 80 baht. There is only limited seating so you invariably end up sitting with welcoming travellers who are almost always up for conversation. Many of the restaurants serve up delicious Thai and Western food for reasonable prices, and if desired, you can easily end up spending 300-400 baht for a meal.
The weather in peak season (November to April) is fairly warm and humid, and the easiest way to stay refreshed is a fresh fruit juice or shake, starting from 50 baht. Happy hours in all the bars offer great deals on cocktails and other alcoholic beverages. For the more venturesome, "Happy Shakes" can be bought from many of the bars and coffee shops for 400 baht. Just be prepared for many hours of debauchery.
Activities
Kayak hire can be found for as low as 500 baht for the entire day, and rock climbing rental and courses start at 800 baht.
But the free things are what will keep you here for longer than expected. Chilling by the beach, surrounded by jungle cliffs, is the most common way of watching the hours pass by. Walking to neighbouring Railay at low tide, or via the jungle path will open up nicer beaches, beautiful viewpoints, intriguing cave shrines and a picturesque lagoon that requires a fair amount of effort to reach.
Before you know it, a day has turned into a week, and a week into a month, and you will start to wonder where the time has gone. Memories will be a blur of exciting activities, new friends and hazy evening parties. Packing your bag and boarding a boat to leave will be the hardest decision you have to make in Ton Sai. The second hardest will be whether you want a mango or a watermelon juice.