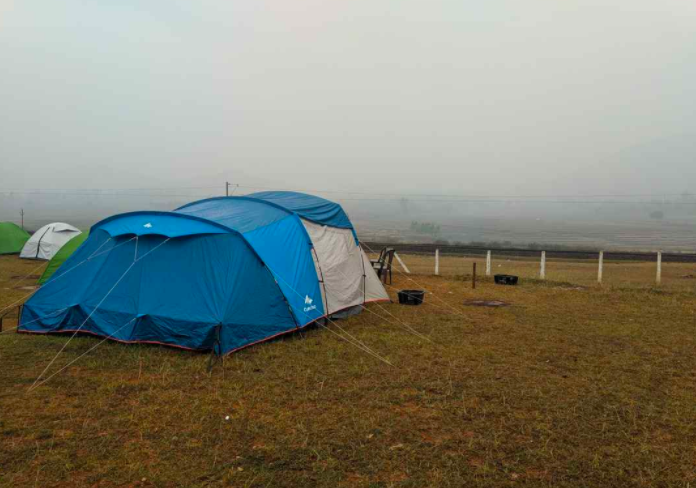 Here, wild outlines the conditions we faced during our night travel.
Note: This article is only for those who are willing to sleep under the sky with fire and beer beside.No Luxury things at all. Just LIVE it.
Ok, it's about a road trip to Araku Valley on a bike in the late-night during winter(January 21, 2019). Temperature varies from 5°C to 8°C. Yes, you heard it right.
Before traveling, let us have a sight at the below information.
#1 The lowest temperatures in Araku recorded in the month of January.
#2 There are nine hairpin bends on this ghat route.
#3 It is 1300m above sea level.
Seems Bored? Ok, This stuff is Good enough and is already available on 1367531849 Blogs out there.
I don't know whether you agree with the following points or not, but I want to convey it in my point of view.
Places to visit around Araku:
A Simple Google search can display the following results.
#1 Borra Caves, which we are listening to our old history books.
#2 Galikonda View Point.
#3 Damaku View Point
#4 Coffee Plantations
#5 Tribal Museum
#6 Bamboo Chicken stalls
#7 Ananthagiri Waterfalls
#8 Katika waterfalls(Most of the people skip it)
#9 Chaparrai
You can visit the gardens too.
These are the most visited and addressed places during a trip to Araku valley, whether it may be by bike or car or train. Let's keep them aside as I want to speak about the night stay in Araku for now.
As we all know, Oyo, Makemytrip, make our tours easy and affordable. There is no doubt in saying this.
Night Camping in Araku valley at 5°C
We are 8 in number and super thrilled to visit Araku. However, we started at 2 pm from Janatha riders. As usual, there are several standstills, smiles and all. Amid all these, never bothered for time till we visited Katika waterfalls.
Katika Waterfalls: This might be the most hopped spot by the travelers, and so I thought to leave a few lines here. It is 4-5km from Borra caves, and one needs to Hire a jeep, and it costs around 500/person. Own/rented cars/Bikes are preferred. I can't term it as dense forests, but it looks like a green carpet to the waterfalls. There is no proper road, i.e., and one needs to walk carefully in the woods. I bet you won't complain about the distance you walked after visiting. There are small stalls to serve you snacks(Obviously not for free).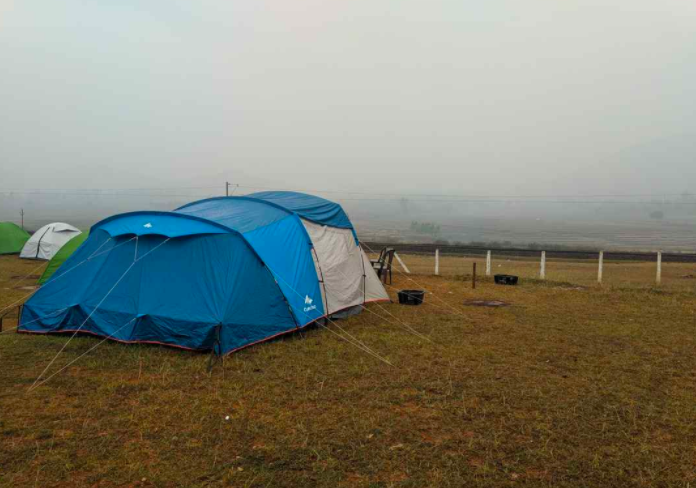 Here I will be not including the most popular places such as borra caves and all.
Ok, We explored Borra caves and Katika Waterfalls by 6 pm, and those cold breezes made us think about the night stay.
After a while, we are all decided to reach Araku by night, and here, the actual journey started.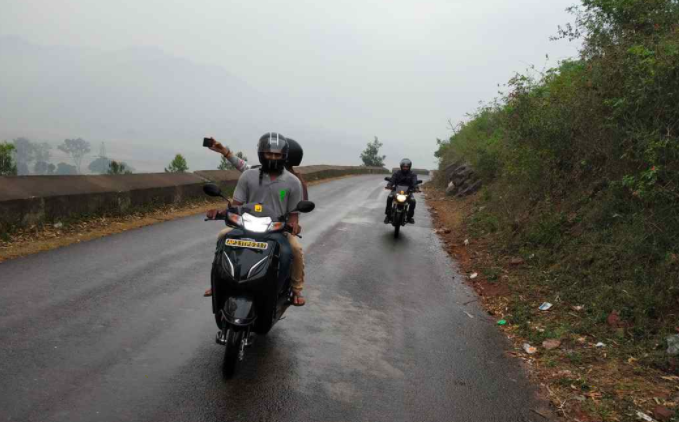 Sadly, we are not that covered for the cold winds, and it's rare witnessing a biker along with us. Most of them are four-wheelers who are returning. We had several halts, and those severe cold winds were forcing us to stay back.
Complete Dark all the way.
Night sounds from the forests.
Cold winds
shiver in our spines
We halted at every village on our way and asked for a night stay. They may think of us as irony, but that's the situation.
Finally, we dedicated to travel together :P and reached Araku by 10 pm. Our bodies almost lost responding to the coldness.
Oyo, Goibibo, etc. had very fewer offerings in Araku, and one had to look at other options.
Several campsites offer a night stay, including fire set up at a reasonable cost. One of them is Apple resorts.
What exactly they will Provide?
#Already decorated camp tent.
#Fire
#Seating arrangements
#Power Supply for Charging Purposes
#A chargeable torch Light
#Game Arrangements
We are all geared up with required Beer and all and started the actual fun in cold winds with hot fire beside.
Here it is , This was the most beautiful stay i ever stayed outside.
This Camp is good enough for 8 members.It includes,
#A hall
#2 bed rooms with 2 beds
All this setup costs 1700 for 8 members. :)
A train passes by early in the mornings which adds more beauty.
Hope you had enjoyed it ;)