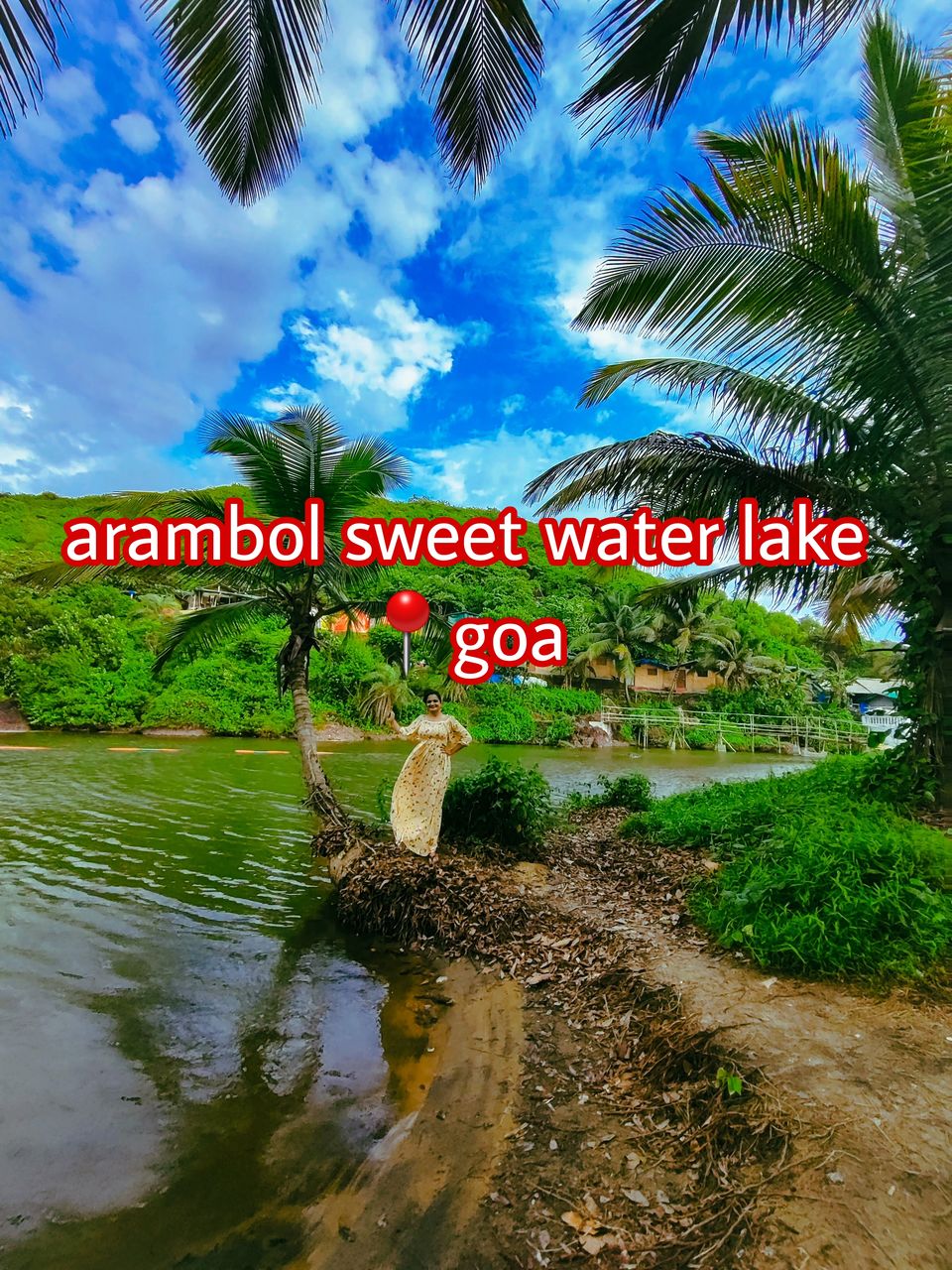 Visit Arambol Sweet Water Lake
Explore beauty and peaceful vibe of this fresh-water lagoon. Its natural hot springs will warm your feet when you enter the water.
.
Armbol beach to sweet water lake you have to cross the trails... in between you can see many beautiful shopping stalls, nature beauty of stone curves and rocks.
.
The Sweet Water Lake is a fresh-water beach place that originates in natural hot springs from within the Goan jungle. The lagoon is surrounded by hills of greenery and coconut trees. Enjoy the spiritual atmosphere of the area and partake in one of the meditation sessions or treat your body to mythical healing clay.
The lake is officially named Vagkolam, but Goans and travellers insist on calling it by its nickname, Sweet Water Lake. Dip your feet in the warm, fresh and clean water. Feel the heat of the sand, which comes from the hot springs. The clay blocks nearby are said to contain magical healing properties, so join in the practice of rubbing the clay on your body in the water. Take part in meditation sessions under the great Banyan Tree to find inner peace as well. Those keen to earn some karma can donate to the money stone with the mantra: "Give if you can. Take if you have to."
If you prefer to stay dry, spend some time capturing photos of the one of the famous curvy coconut tree. A grove of coconut trees and green-and-orange shrubbery lie beyond the lake and nearby are the rolling waves of the Arabian Sea. Spot dragonflies zooming across the lake's glistening surface.
Order cold drinks with Indian or international snacks from the few huts on Kalacha Beach. There are more restaurants and cafés at nearby Arambol Beach. The Sweet Water Lake can be found by the small stretch of shoreline known as Kalacha Beach. Due to its secluded location, the only way to reach the beach is on foot. It's a short walk north from Arambol Beach. A slightly trickier footpath leads to and from Querim Beach. As one of the most talked about attractions of the Goan coast, Vagkolam should not be too hard to find :: just ask the locals for directions! Don't visit this place during monsoon .