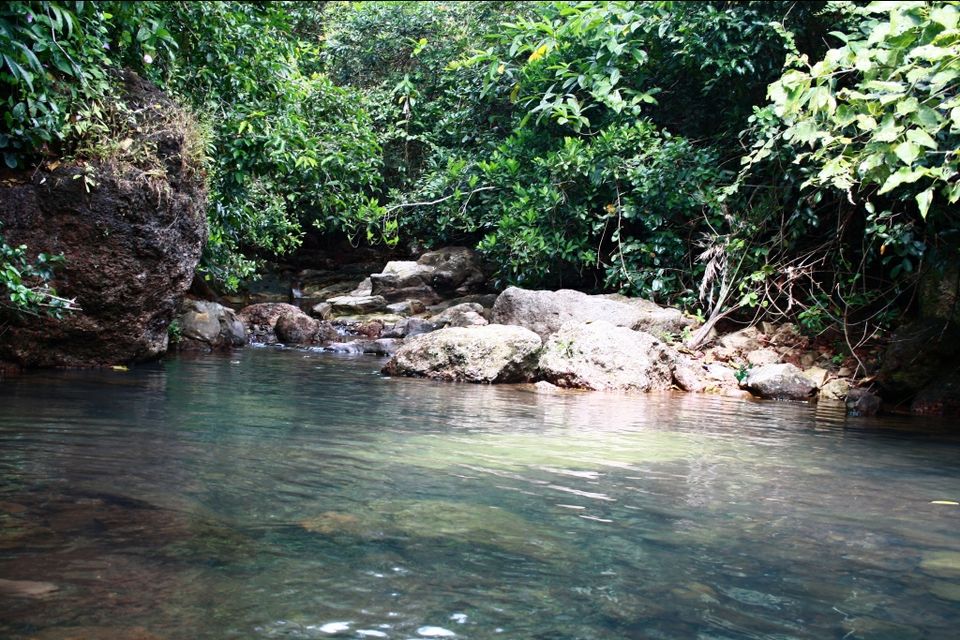 THIS IS ABOUT A UNIQUE AND ROMANTIC PLACE IN GOA. WE DON'T WANT IT TO GET CROWDED. SO, YOU SHOULD NOT TELL ABOUT THIS PLACE TO ANYONE.
Everybody knows Goa is the most romantic destination. Scenic beaches, warm weather, free flow of music and liquor, Goa is the perfect place to be with your special one. But here, I won't ramble what you already know about Goa. I will talk about a hidden jewel – a fresh water lagoonon the northernmost Arambol beach in Goa.
You have heard about beaches in Goa but how about soaking in a fresh water lagoon amidst dense forest, just a trek away!
Go right up to the last beach in North Goa, Arambol. Walk up to the beach and then trek up the cliff. A narrow pathway meandering amidst dense forest, it is a super romantic trek. Remember to carry your own beer and snacks as you won't get anything up there..
A 15-20 minutes trek and you can see water flowing besides you. This water collects in a small lagoon at small intervals. Keep trekking till you find your favourite spot. This place is away from the maddening crowd (I am guessing very few people know about this place) and so you have a lagoon all by yourself. Soak in the water while sun plays hide and seek amidst trees and birds chirp around. The water is crystal clear and you can see small fishes moving all around.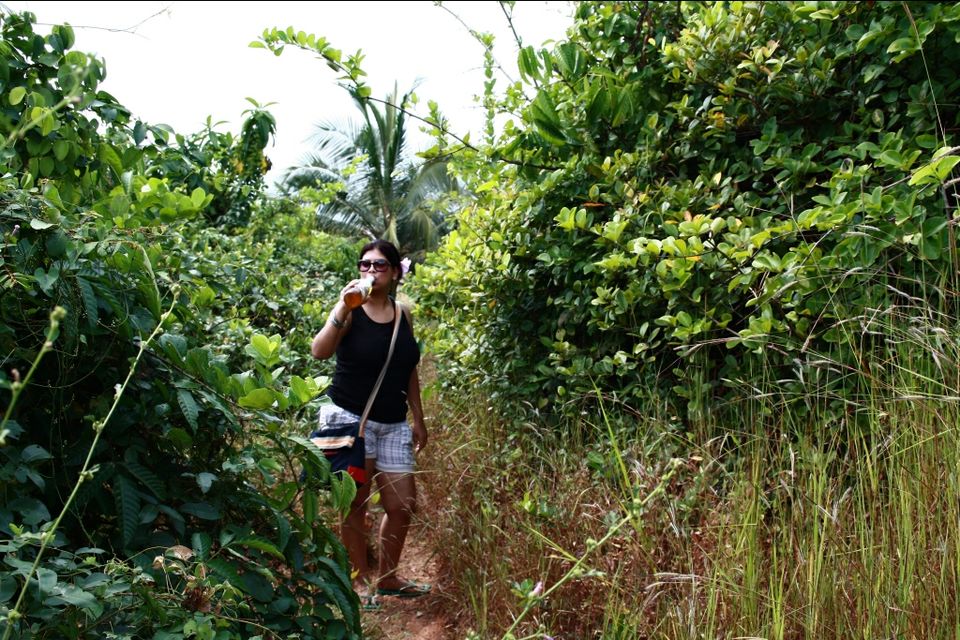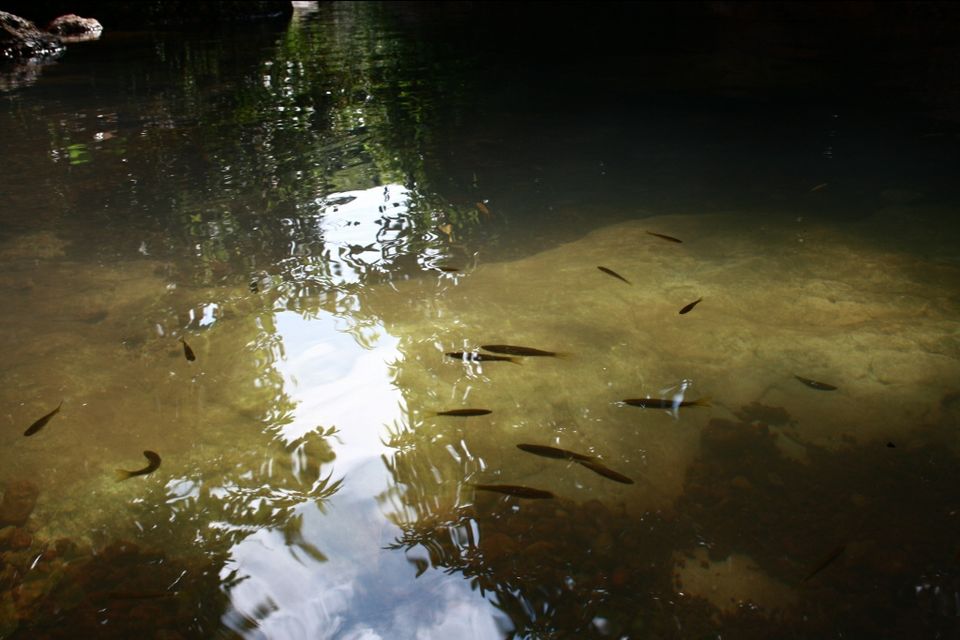 Another interesting thing about this play is clay rocks. Just scrape some natural clay, rub with water and apply on your face. You have your spa, right here.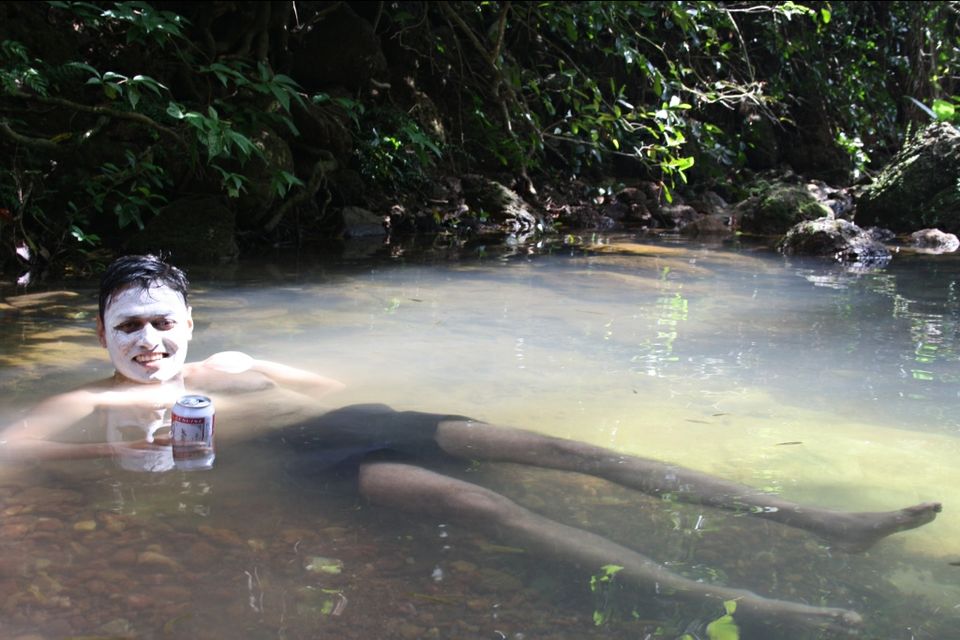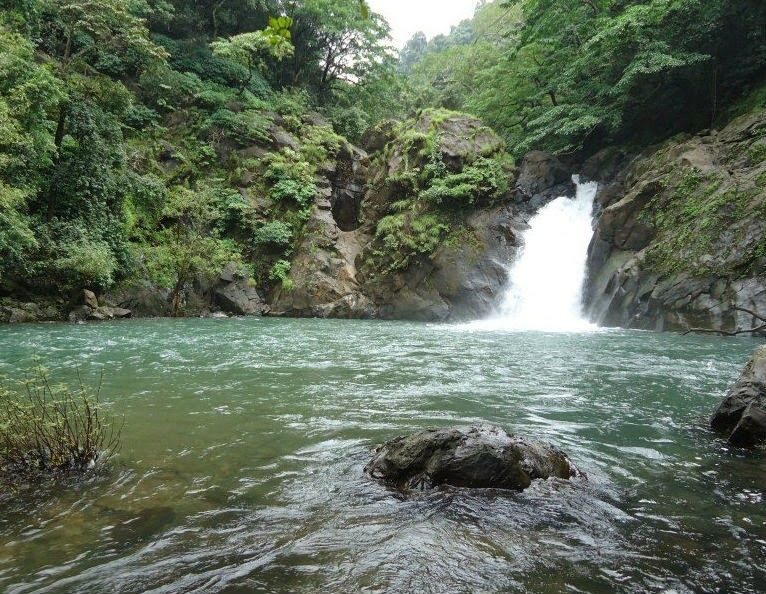 We managed to spend around 4-5 hours here. Never wanted to get out of this lagoon. #offbeatgoa
Hope you have liked my article about this Hidden Gem in Goa #offbeatgoa .
Thanks for reading will come up with new articles and travel stories soon , Do follow me on Tripoto, Instagram - Joecartergz , Snapchat - Joecartergz and FB - Joe Carter Gomez .