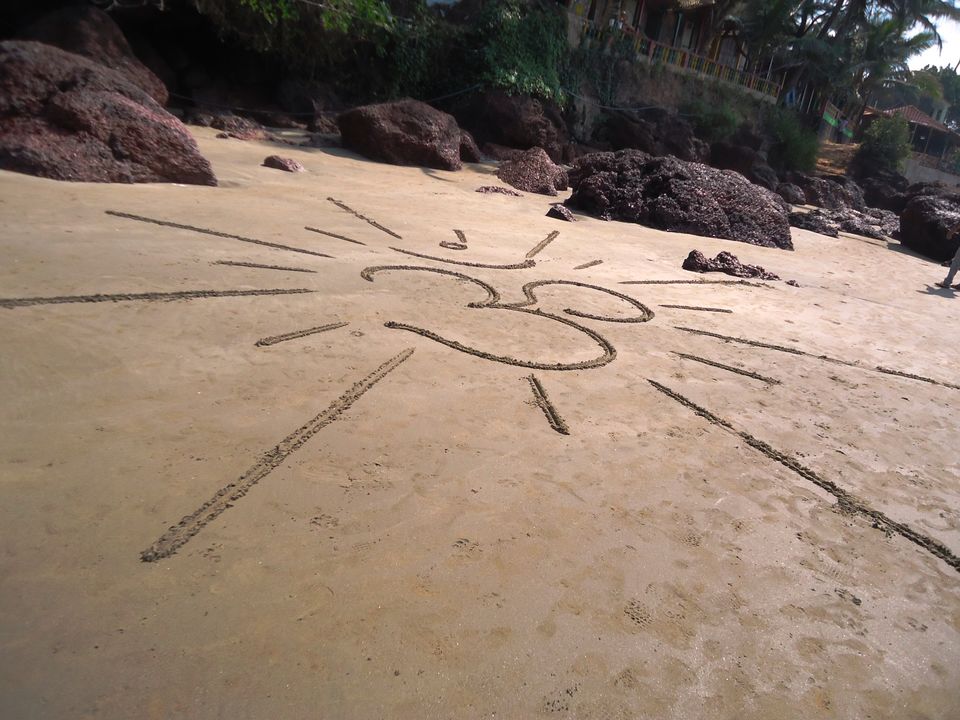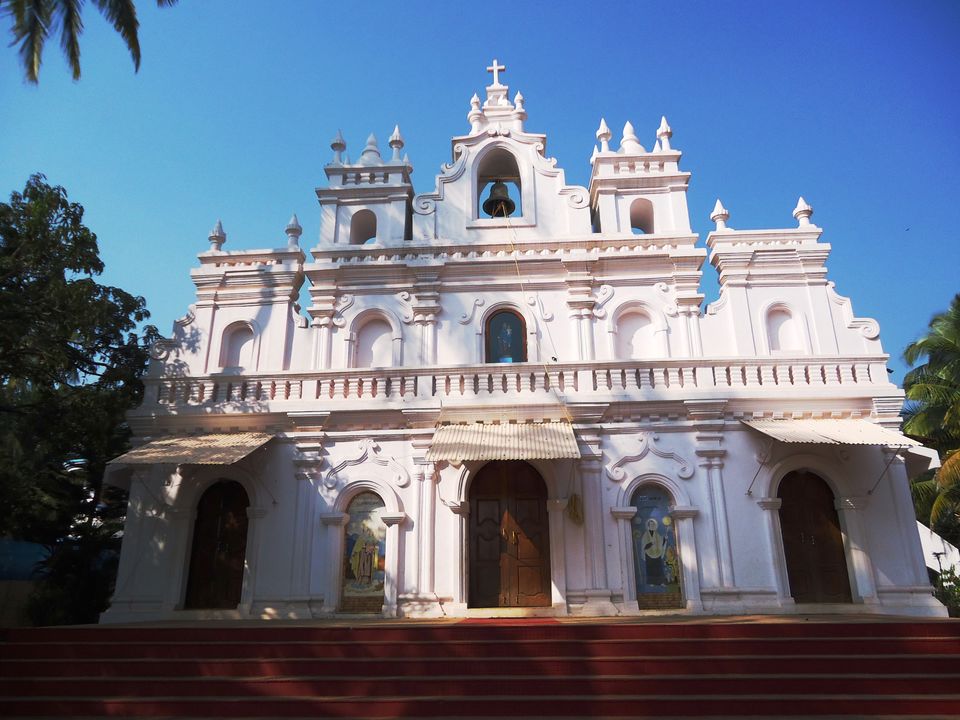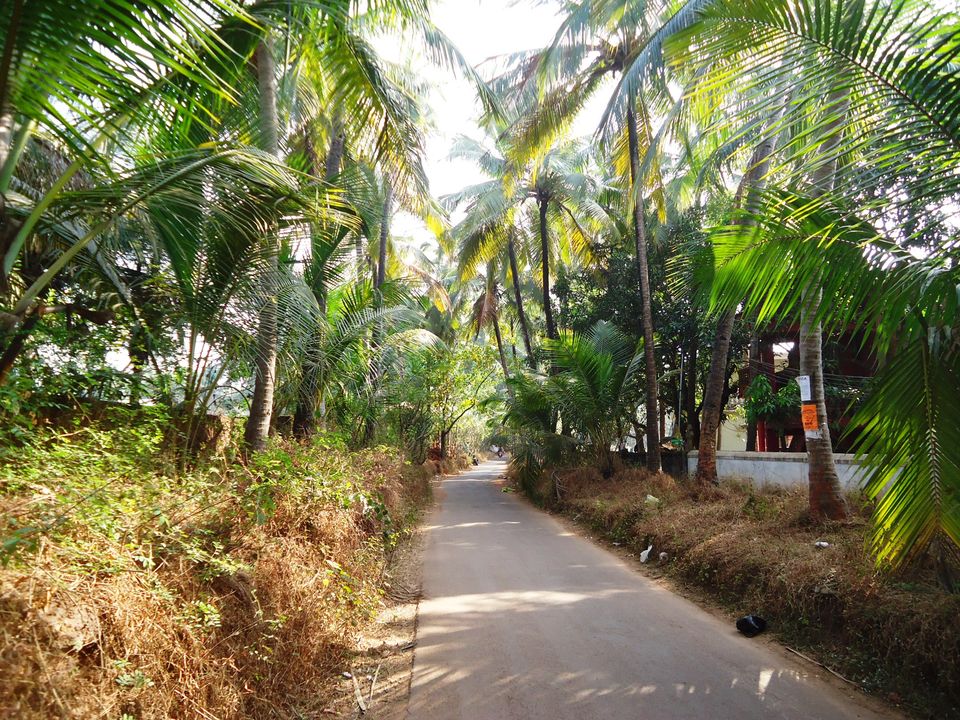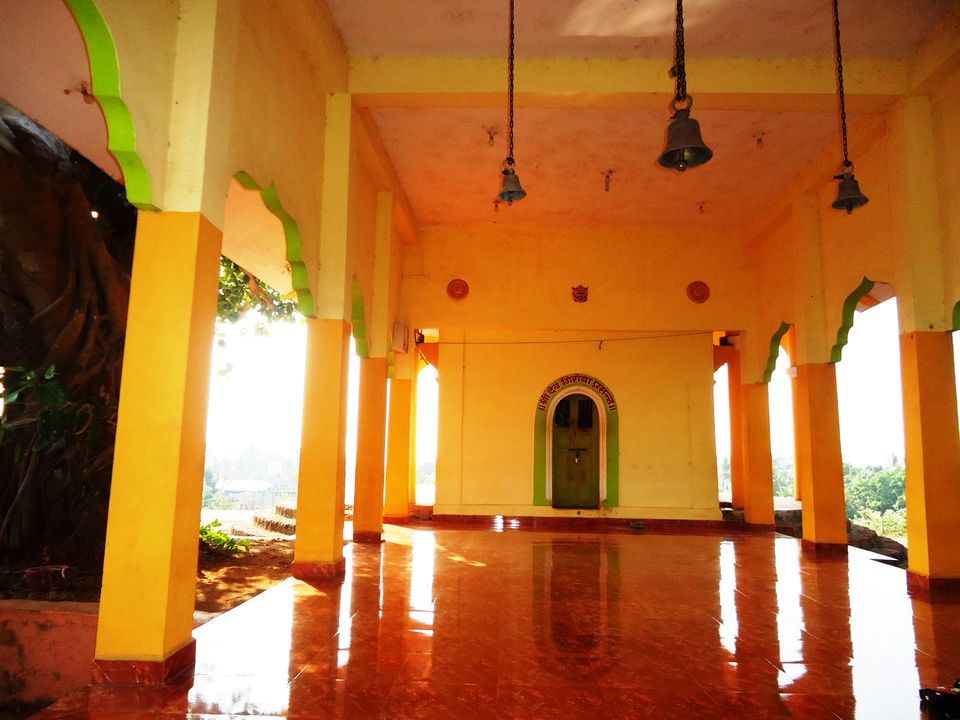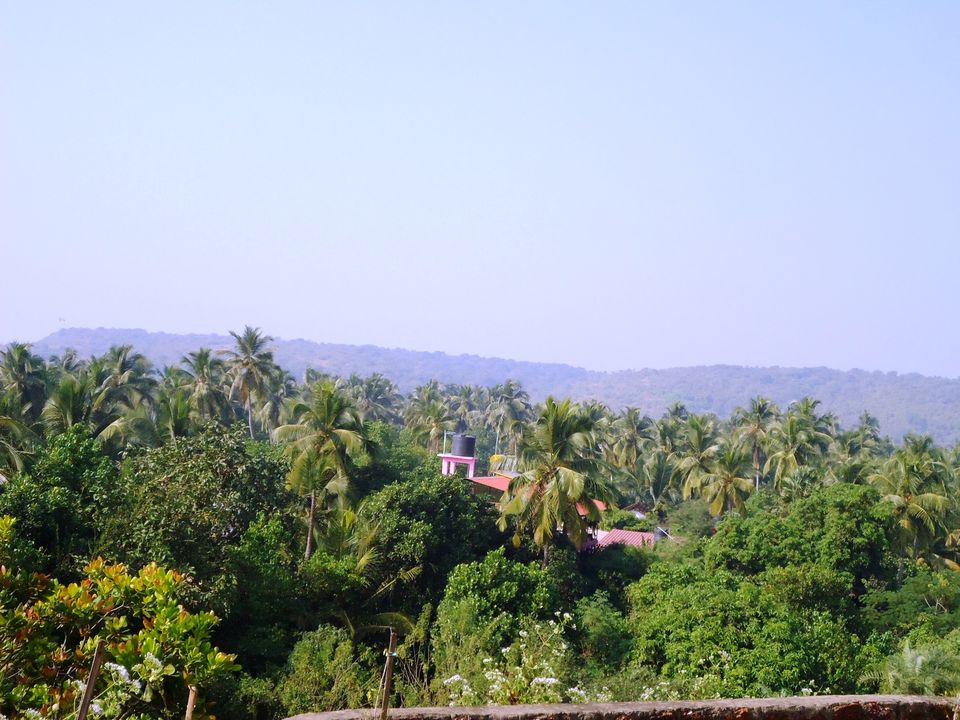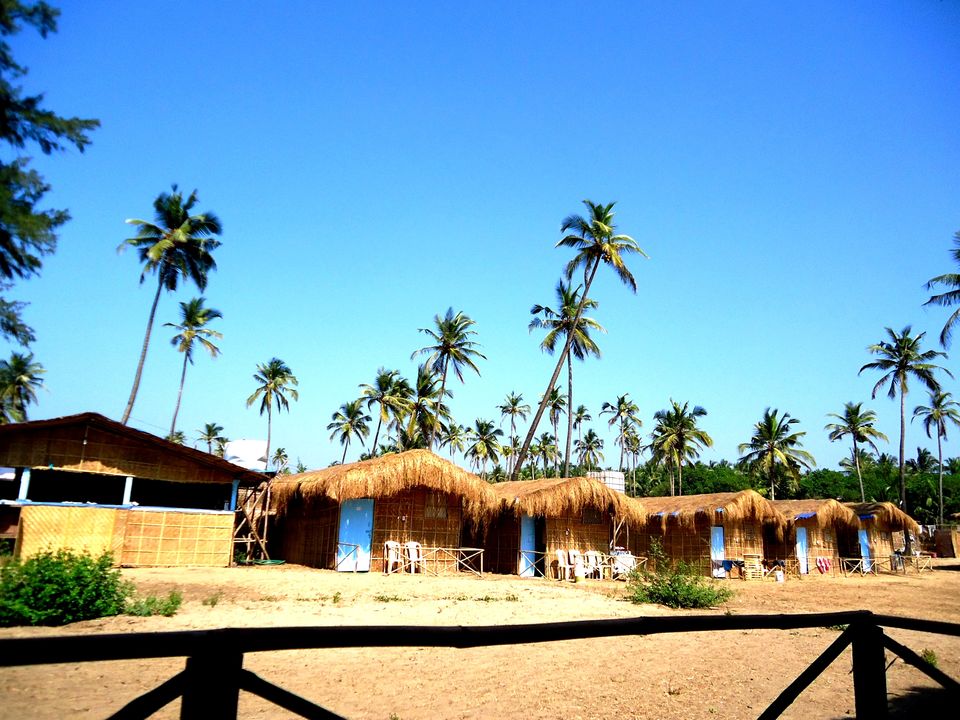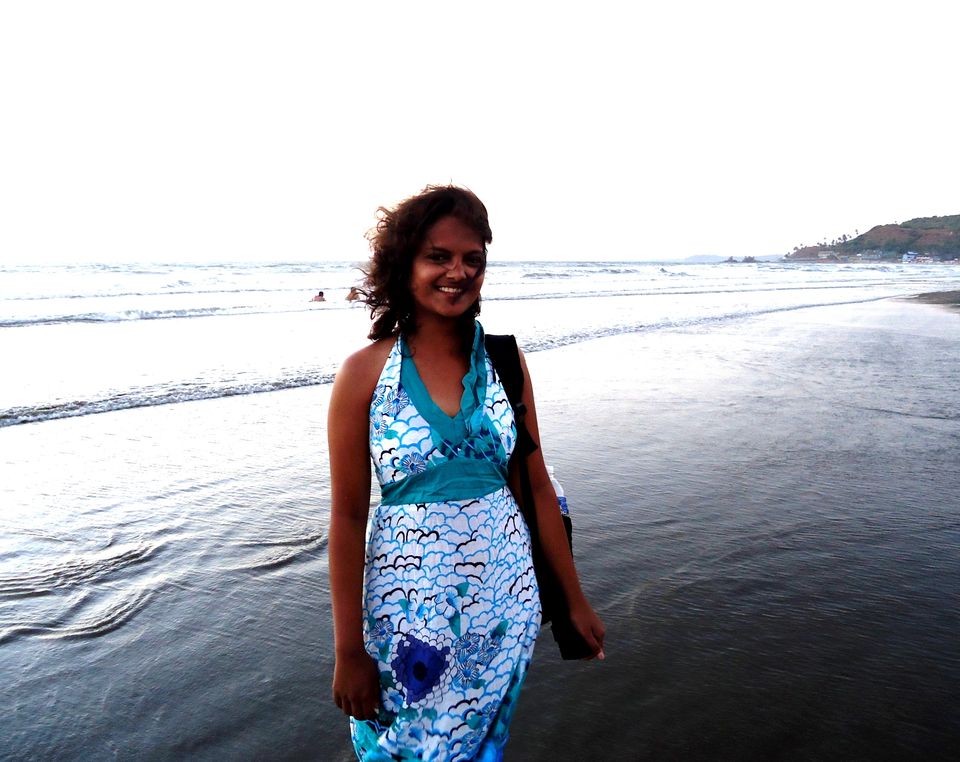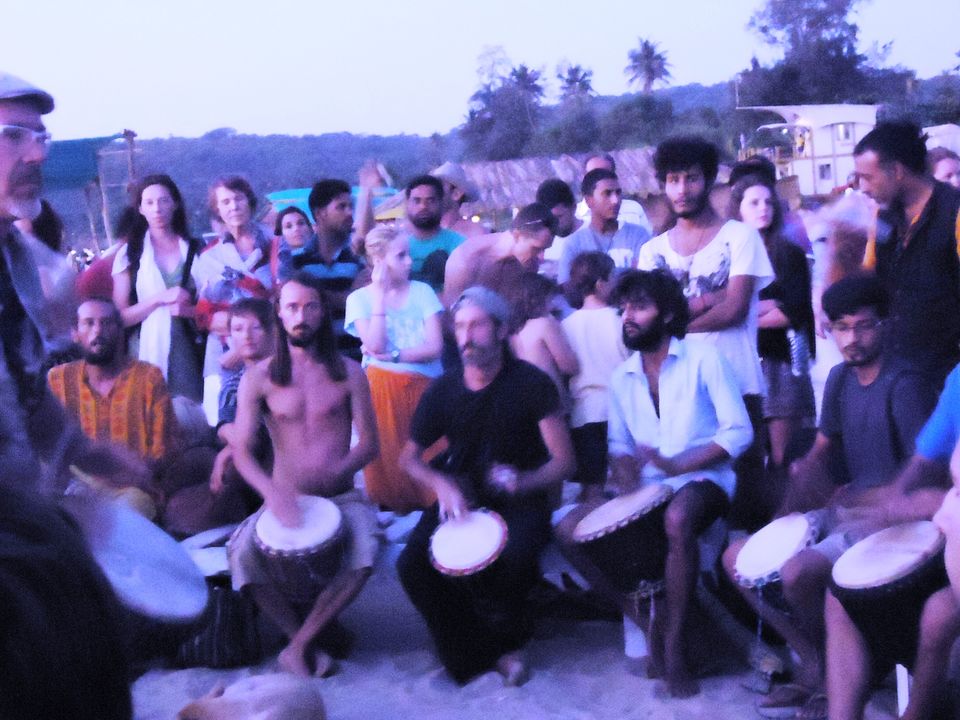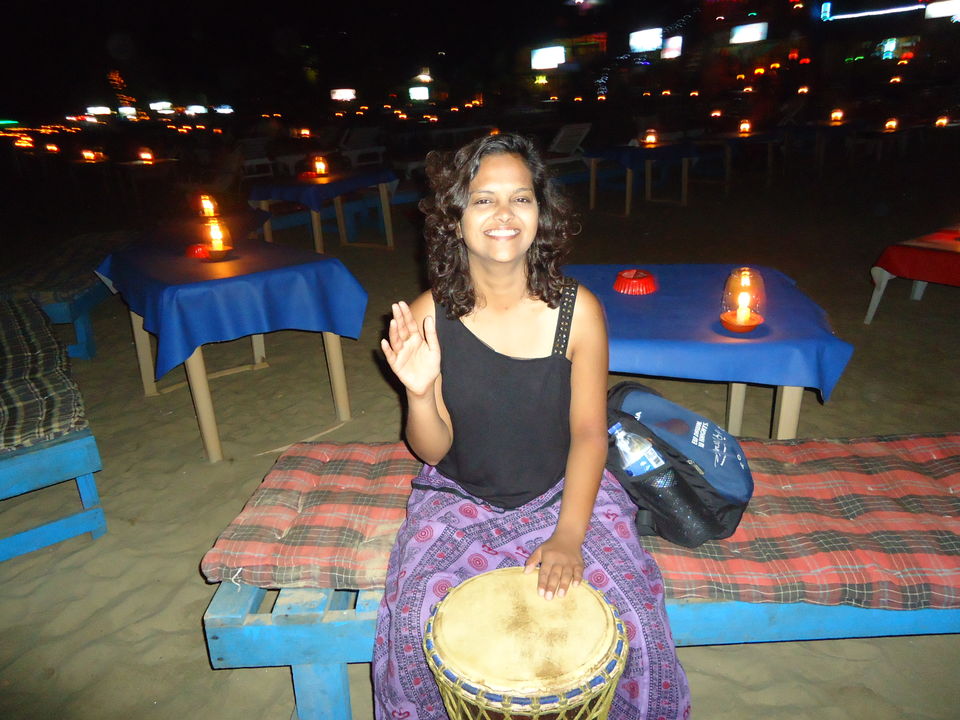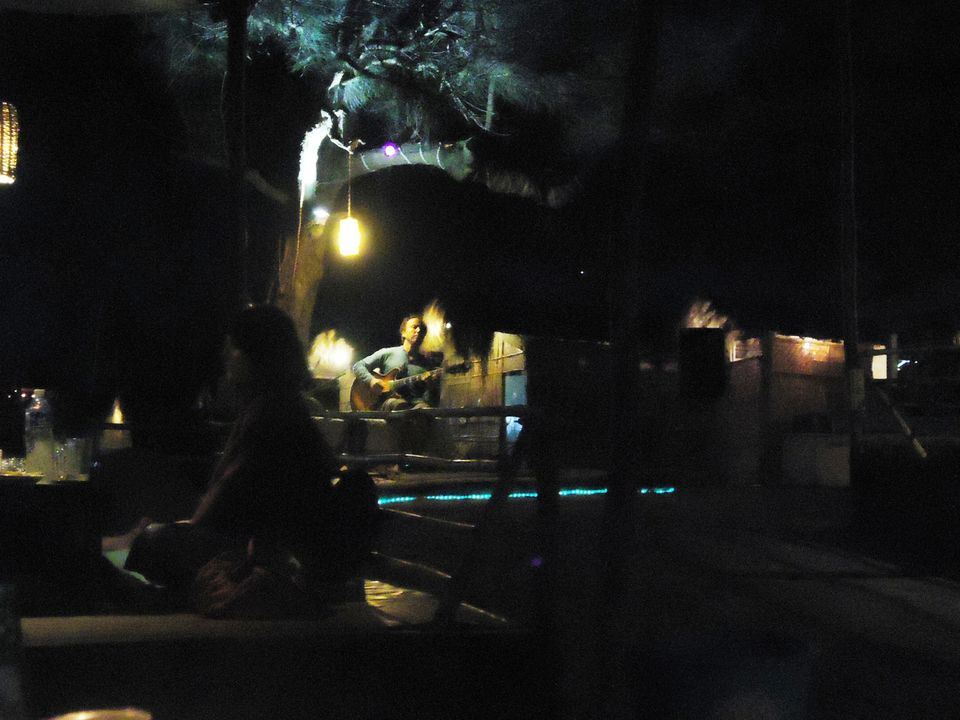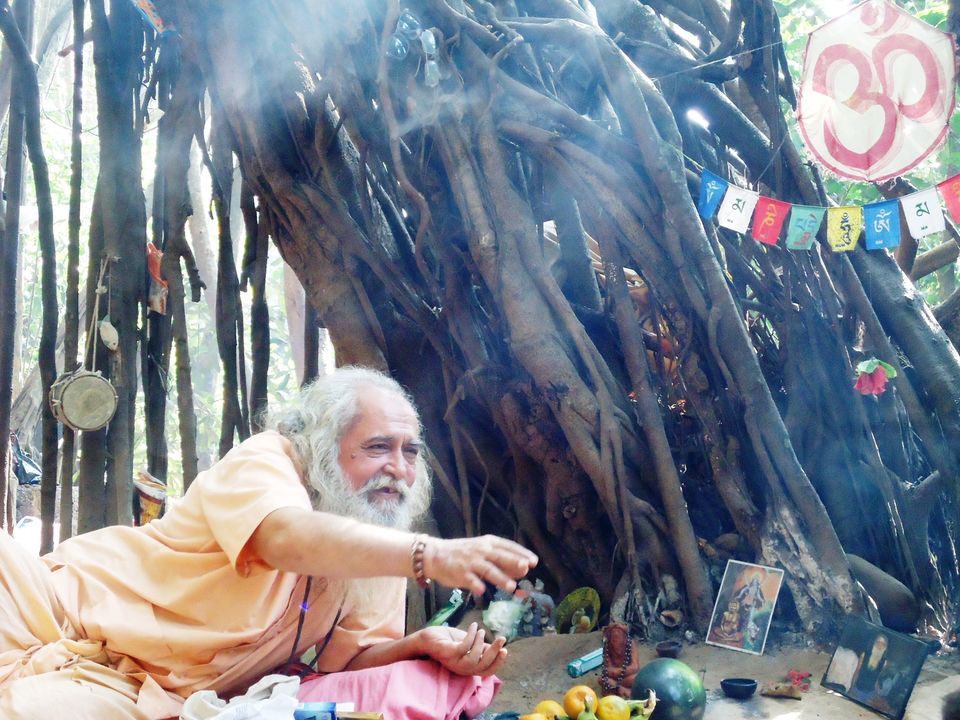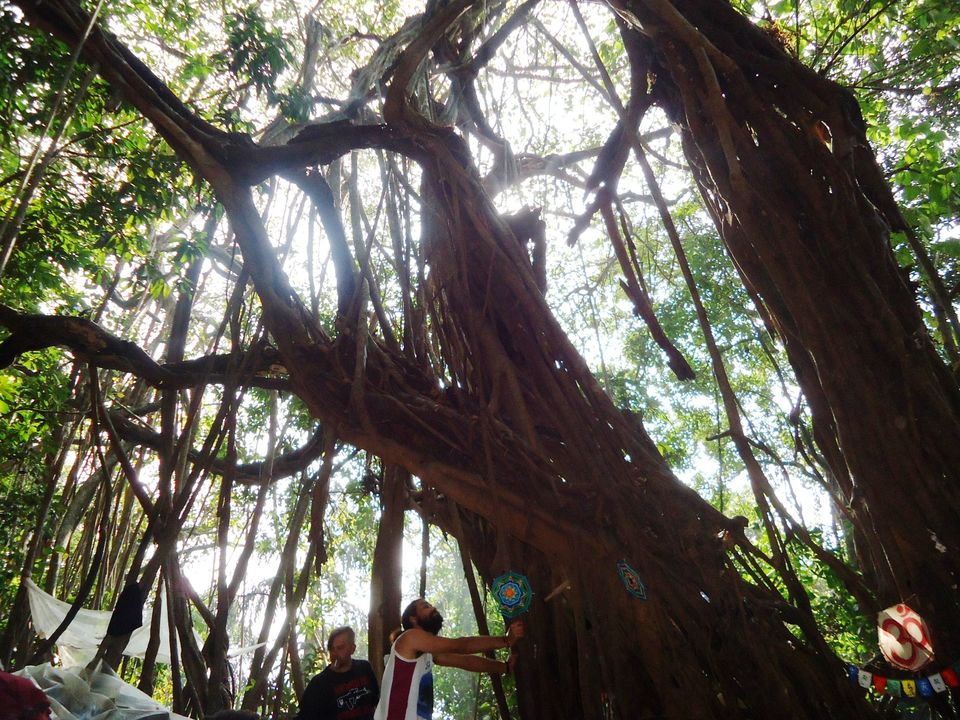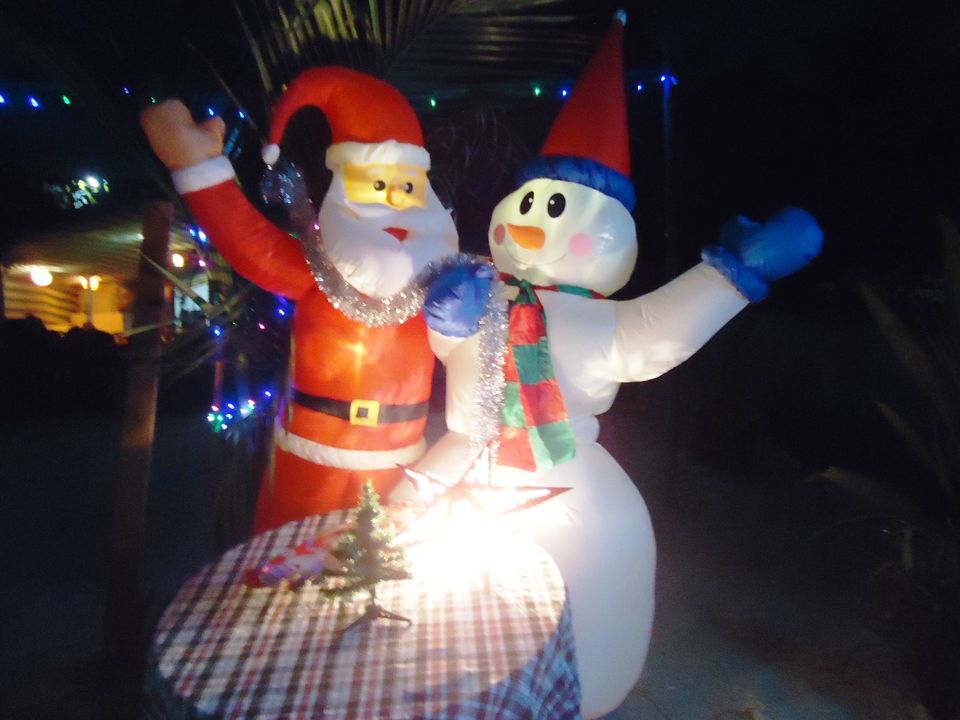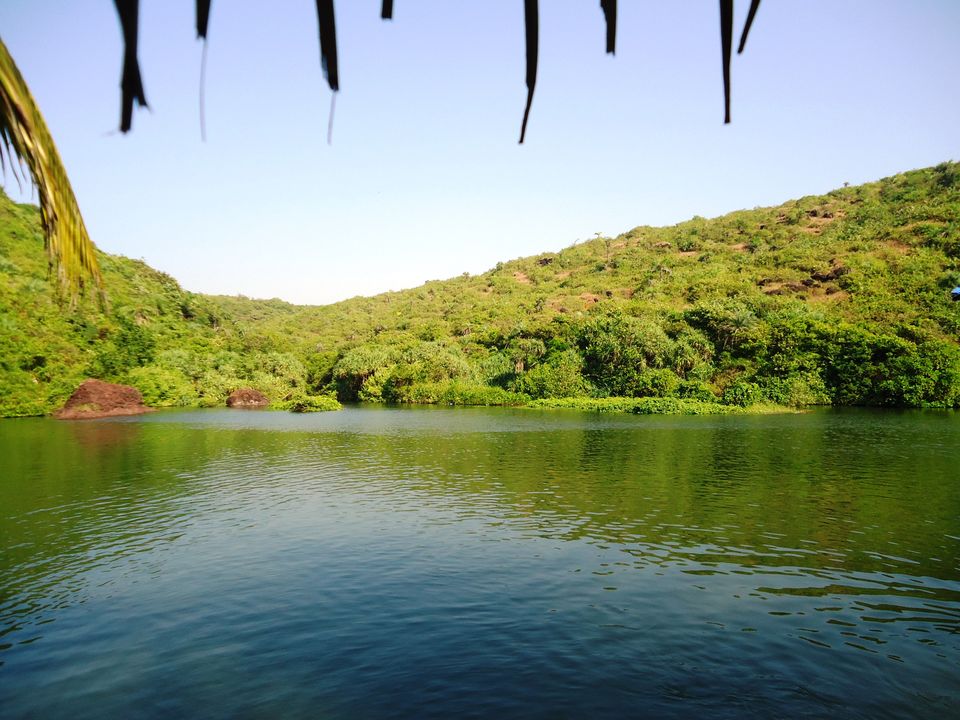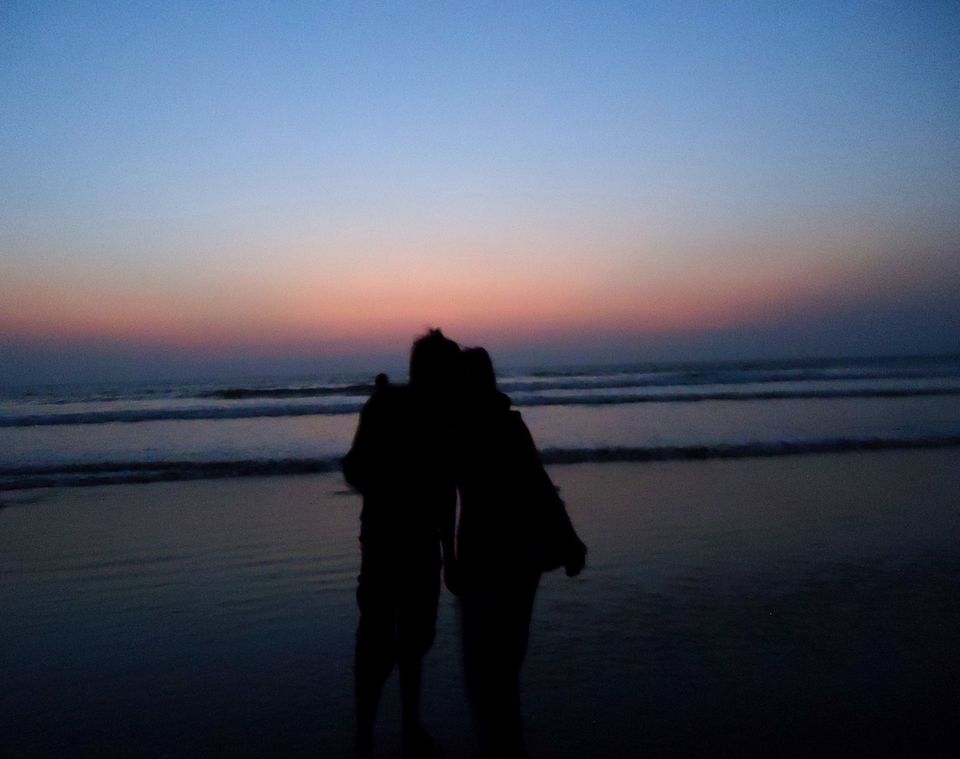 A beach of dreamers,
where freedom touches my feet,
where love flourishes and love messages are written all over,
where sky is always colourful- in day with colours of parachutes and at night with brightness of wish lamps carrying someone's wish to God,
where castles are built, but if broken are followed by laughters and not cries,
a place where I sleep on mud at the sound of sea water.
This is Arambol, a place where I spent 9 days and fulfilled all my dreams.
Story 1- How I landed in Arambol
The credit of me landing in Arambol goes to Chandan whom I met in Bhagsu, Mcleodganj. When I told him about my plans to go to Goa on another solo trip, he suggested me to straight away go to Arambol Beach. He gave me his friend Goody's number (owner of Goody Goody Cafe) who helped me find an amazing place to stay- The Basho Huts.
I was at Delhi Airport and my flight got delayed by half an hour. I met a young guy named Ameya, a businessman, settled in Goa who was coming from Solan from a business trip. We had a small chat on Goa and Himalyas and we realized that we were travelling in same flight. I told him that I had to go to Arambol from Goa Airport and he said that he could drop me till half way and from there I could hire a taxi. All this while I was little reluctant to travel with him as I hardly knew him but when we landed he told me that his wife Pallavi and kids are coming to pick him up. It was such a beautiful family with two cute kids. The long drive of one and a half hour was a great fun and they bade me goodbye as if I was their old friend. It was a good start of my journey.
Story 2- Goa and Me

For initial two days Goa came as a cultural shock to me. Arambol is beautiful in day time, but as the sun sets it becomes quite dark and that darkness was scary. I realised that it was on me how to deal with that darkness of the place, that darkness of the people around me. By the third day I was all comfortable, totally soaked into the place, and somewhere I felt that I was successful in beating that darkness with my positivity.
Story 3- Story of India and Lara
India is a country, we all know, but I met a girl from Israel whose name was India in Goa- a judo karate champion who could fight with three guys at a time, a tattoo artist and only 19 years old. She told that her mother used to come to India on tour and it was her mother's dream that whenever she would have a daughter she would name her India.

Lara, a beautiful girl from Spain and a solo traveller came to India for the third time. She asked me whether I was travelling alone and said that it was the first time she had come across any Indian female solo traveller. We talked for almost an hour- about Bollywood movies when she told that though she couldn't understand a word but she just loved the movie Prem Ratan Dham Payo, its sets, jewellery and dresses to which I laughed my heart out.
I noticed that she was wearing red kalawa in her neck. I asked her about the same and she told that it was memory of her father. She wore it when she went to Tirupati. Her eyes became moist and a tear rolled down from my eye too. I told her how I miss my mom. We talked for a while and decided to wash up our pain by taking beach bath.
Story 4- Sweet Water Lake, Jungle, Banyan Tree and the Babas

Near to Arambol beach, after crossing a market comes Sweet Water Lake- it's a beautiful lake with sweet and not salty water. As one could only find salt water in Goa, this lake came as a little shock to me. When I asked the locals they told that it is a natural lake and water comes from the mountains. Rather than beach people prefer taking bath in this fresh water lake.
Going further from the Sweet Water Lake I entered a jungle. Luckily there were locals with me who by this time had already became my good friends. Later I realised that the jungle was not the place to go alone. There were snakes, monkeys and there was all the chance for the new ones to get lost in the jungle. We crossed bushes, streams, big rocks and ended up at a place where a baba was sitting. A baba who plays chess, who sings, who talks and then laughs. One of my friends was carrying a guitar and another friend prepared tea at baba's place. We enjoyed hindi songs, instrumental, didgeridoo-all this over a cup of tea.
We climbed further in the jungle till the 'Banyan Tree'. By this time I became quite curious about this place. When we reached there my eyes remained wide open. There was a huge banyan tree with long, solid roots and a baba from Germany, who had travelled the world, was sitting under it. People from different nationalities were sitting around him talking, having water melon and playing music. It was serene and calm. I sat there for a while in peace, oblivious to people around me, just observing the surroundings. It was meditation for me.
Story 5- Found and Lost Love

I met Sikki. His love had the same innocence, same ignorance, same possessiveness- love which is felt in school, love where one does not see what society would say, where one is ready to leave everything for love, love where one is ready to die. But then I have surpassed that age, I have surpassed that innocence, that ignorance and that's why I had to leave him, I had to leave that love. As rightly said, "At some point,you have to realise that some people can stay in your heart but not in your life."
Story 6- It's all about Music
Arambol is all about music, a place where I attended live music concert at Basho Cafe, reggae parties at Opin Hall and Blue Diamond, funky night party at Coco Loco, jam sessions at Goody Goody Cafe, a place where a sound of flute would come from one side and from another corner the music of didgeridoo would fill your ears, the place which is famous for its Drum Circle.

The Drum Circle, as the name suggests, is all about drums, Congo bongo and dhols. Everyday at 6 o'clock during the dusk time 15-20 people would sit in a circle at Arambol beach and would start playing drums. The whole atmosphere becomes so vibrant that one could not help without shaking a leg. Whole Arambol and people from other beaches also would gather at Drum circle and would dance their hearts out. It's like a one hour drum festival at Arambol Beach.
It was 24th December, the Christmas Eve when whole Arambol was glittering. I went to Coco Loco and after dancing there for two hours on funky music, I decided to go to Opin Hall to attend a reggae party. The entry gate was full of people and I having an advantage of being an Indian female got free entry into the party. It was my second last day in Arambol and I decided to enjoy it to the fullest. It seemed that whole Arambol was there in that party. I entered the party alone but after entering I said 'Hi' to almost 20 people and hugged 10 another. I realised that I have known so many lives, so many stories in these 9 days, that I have gained so much. That was the party in which I didn't dance alone, even for a minute.
Story 7- What a Traveller could see even a local won't see
As I had ample time with me I started exploring in and around Arambol. By the end I was the one who was telling my local friends to visit Mount Caramel Church, to go on hill top till the Ganesh Temple from where one could see half of Goa, to buy clothes from that particular shop and to try sandwich at Umbrella cafe in market and Parantha at Om cafe at Sweet Water Lake.
Story 7- Indeed it's a Small World
It was 12 at night and I was sitting at bonfire at Goody Goody Cafe. A guy came to me and said "Do you recognise me?"
Me: Umm... I am so sorry but I know that I have seen you somewhere
Guy: If I am not wrong you are a lawyer?
Me: (in shock) Yes!
Guy: Hey! We met at Bhagsu, Dharamshala at Welcome Cafe. Do you remember now?
Me: Are you the one who has tattoo studio in Bhagsu?
Guy: Yes
I jumped from my seat and hugged him. It was so shocking for me to meet a guy almost after two months somewhere in South whom I met somewhere in North. His name was Raj.
Another incident happened. Me and Sikki were talking one day when I was telling him about my trip to Kasol and Rasol. I told him about Ramesh, the caretaker of Dola Ram guest house in Rasol. He said, "Is he Ramesh from Mandi?" I said yes and showed him Ramesh's photograph in my blog. He said that Ramesh is his very good friend. Another shocking incident for me where I met two best friends- one in Himachal and another in Goa.
Story 8- My Dreams
Arambol is a place where I fulfilled my many dreams
My dream of travelling solo in Goa
My dream of taking beach bath in bikini
My dream of falling and rising in love
My dream of playing congo bongo
My dream of holding a beer in hand and walking on streets
My dream of drinking chai under the full moon
My dream of sleeping under the star studded sky
Ultimately, my dream of being free, just free.