Goa is pretty amazing, especially if you go during the right season and the right people. But honestly, in the recent years, Goa is not the same as it was before.
The popular beaches like Baga, Calangute, etc. have become extremely crowded and dirty. And most of the North Goa has turned into a party place with not a minute of peace.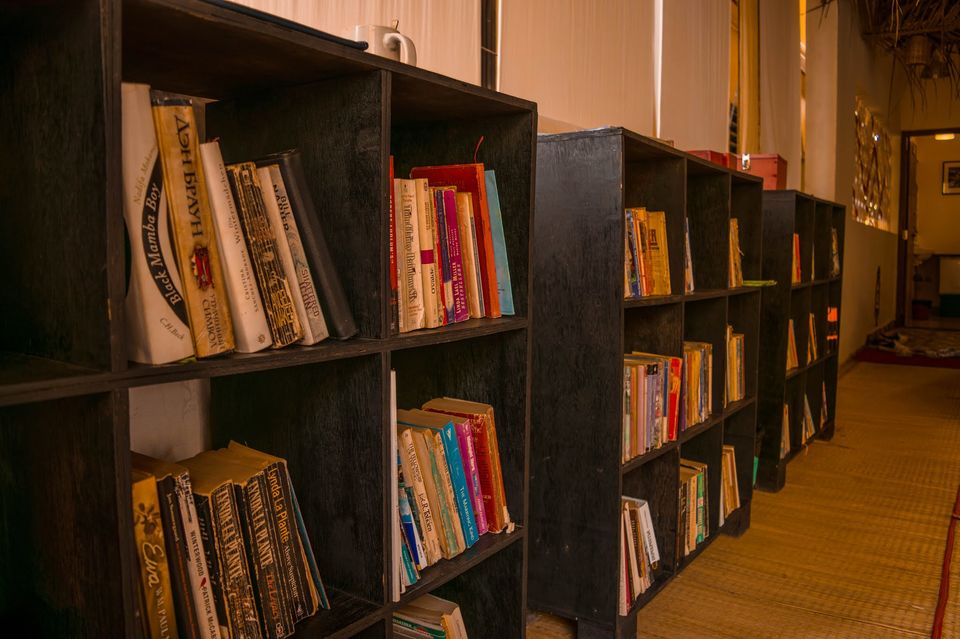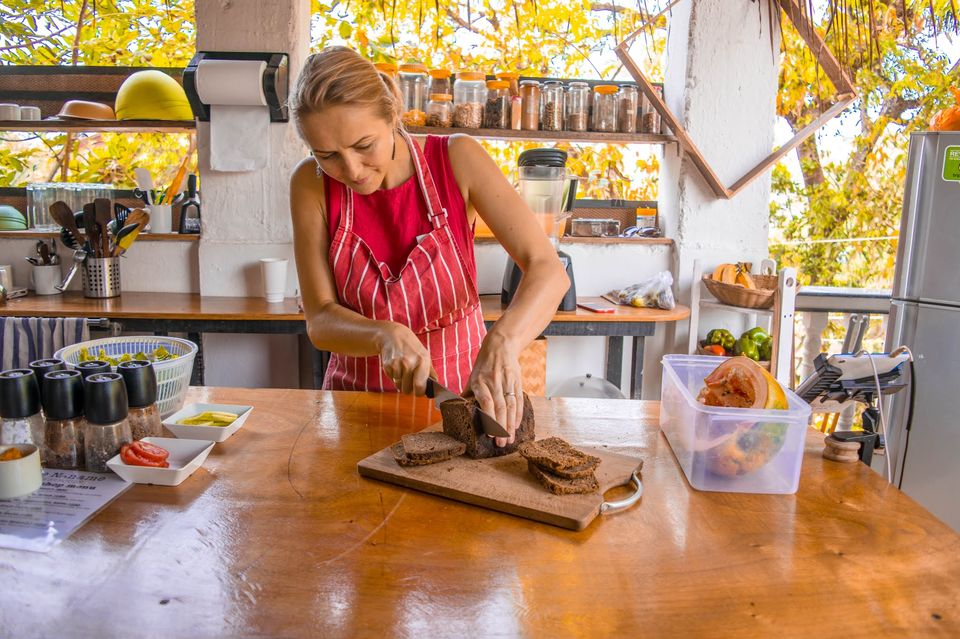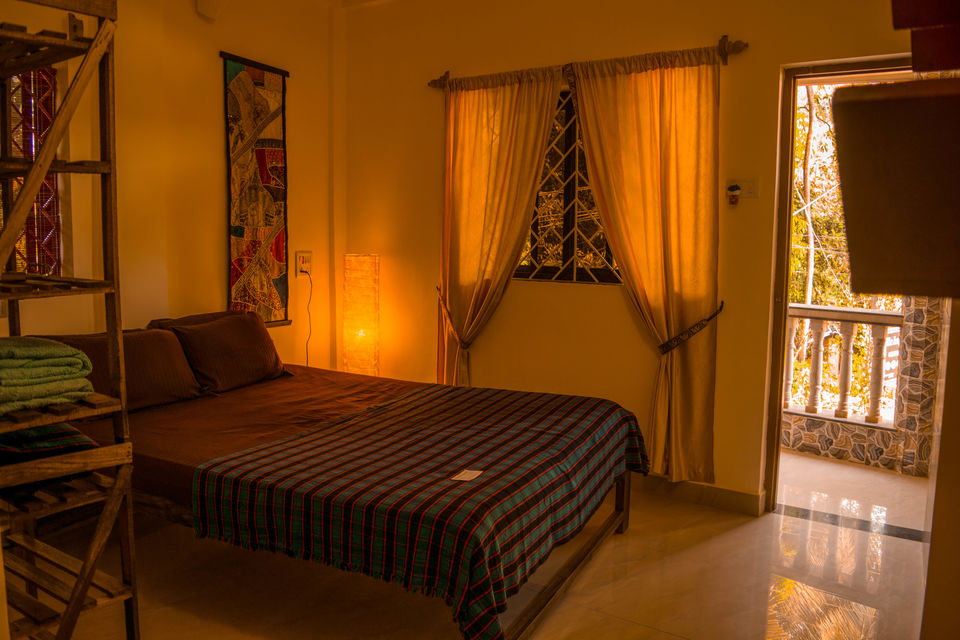 However, this doesn't mean that you can't still go to Goa with your partner or alone to enjoy some peace and tranquility. You just need to choose your beach better. And well, luckily, Arambol beach still remains to be charming and quieter than the other beaches in Goa.
This could be because it lies to the north of the popular Goa beaches and is easily 1-2 hours ride away from Panjim. But whatever the reason be, Arambol is the best place for you to hang out for some awesome partying and quiet time.
And well, if you are looking to enjoy the Arambol beach then you have to stay here too. The Noname Guesthouse is perfect for this because it is right next to the beach and offers your European-styled luxury at extremely affordable rates.
Located in Arambol, The Noname Guesthouse is an amazing place to stay if you are looking to meet new people and enjoy the beach vibes. Started by Alex and Vera, this simple guesthouse is just 500 m from the beach and is right smack in the middle of the Arambol market.
All the rooms here are cute and nicely decorated by the owners themselves. And the entire place is quite colorful and is lined with gorgeous wall-paintings and lighting. The guesthouse has rooms on the first and second floor while the third floor acts as the dining/entertainment room. And on the top floor, you have the co-working area where digital nomads can enjoy the fresh air while catching up on their work.
Also, they offer you free WiFi throughout the property which is perfect to keep in touch with your friends and family members. And they also have books and games to keep you and your family occupied at all times.
They have different room options available which will definitely suit your budget and will make your trip to Goa undoubtedly amazing.
Cost
There are 4 types of Rooms available at this property: Standard Single Room, Economy Single Room, Standard Double Room, and Economy Double Room.
A Standard Single Room costs 2150 INR for a night and is perfect for solo travelers. With this room, you get a small but cute room which is nicely decorated along with a few basic toiletries.
If you are looking for a more budget-friendly option then the Economy Single Room is the best choice. It costs 1750 INR and is similar to the Standard room but is cheaper.
For families, Standard Double Room and Economy Double Room are the best choices. They cost 3150 and 3050 INR respectively but if you want a balcony view then go for the Standard Double Room.
All the bookings made at their place includes free breakfast as well which is quite healthy and delicious.
Also, you get free WiFi access at a standard speed. But if you want a high speed connection then you will need to pay around 150-300 INR daily for it.
Food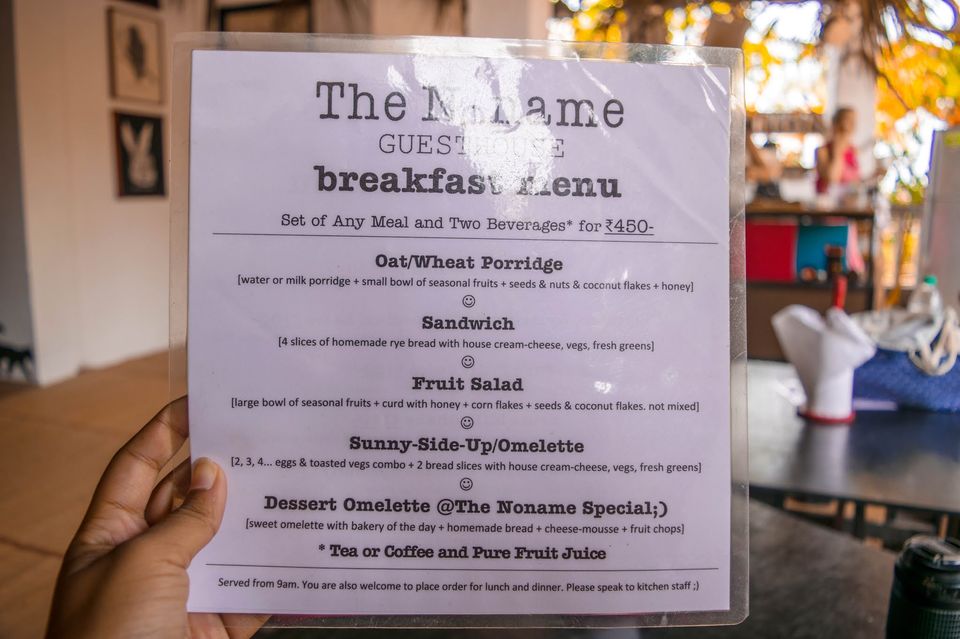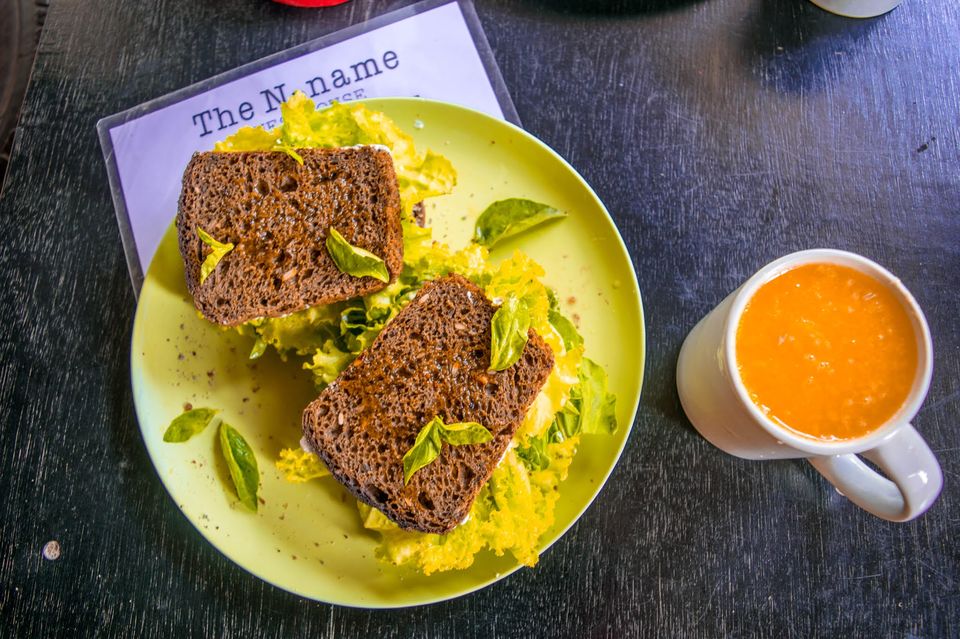 They only provide breakfast here but that is quite healthy and delicious. You can ask them to prepare lunch or dinner for you too but you will need to let them know before hand.
All the food prepared here is organic and extremely nutrition. In fact, they make their own bread and grow their own organic fruits and vegetables which makes their breakfast extremely filling.
Trust me, once you have had their breakfast, you won't be eating anything for the next 4-5 hours at least.
Best Time to Visit
Although you can visit Arambol throughout the year, there are specific months for specific activities to do here.
If you are looking for some peace and quiet then plan a trip post monsoon, i.e., during the months of September and October. At this time, it is still off season so the beach stays empty for most part of the day.
For people who want to enjoy the nightlife and beach life of Arambol, winter time is the best time to visit. Come here anytime between November and February and you can enjoy the drum playing on the beach along with some happening beach parties here.
How to Get Here
As I mentioned before, Arambol lies in the extreme north of Goa so it is easily around 2 hours from Panjim. But there are a couple of ways to reach here:
Rail
The nearest railway station to Arambol is the Vasco Da Gama station which is connected to major cities like Delhi, Mumbai, etc. So, you can take a train till here and then get a cab or rent a scooty to reach Arambol.
Air
The nearest airport to Arambol is the Goa International Airport in Vasco Da Gama. From here, you can take cab/scooty to reach Arambol.
Road
There are also several public and private buses which will leave you at Panjim which is around 2 hours from Arambol. From Panjim, you can take a cab or rent a scooty and reach here.
Local Buses
Once you have reached Goa, you also have the option of taking state buses to reach Arambol from any place. But remember that there is no direct bus connecting Arambol to Panjim, Madgao, Baga, etc.
If you are coming from South Goa then you will need to reach Panjim first. From Panjim, you will need to take the bus to Mapusa and from there, you will need to take the bus to Arambol. It will easily take around 3-4 hours to reach Arambol this way.
Ideally, scooty is the most convenient and cheapest option to travel in Goa.
Things to Do Here and Around Arambol
Honestly, there is a lot to do around Arambol if you are into exploring or relaxing.
Shop at the Local Arambol Market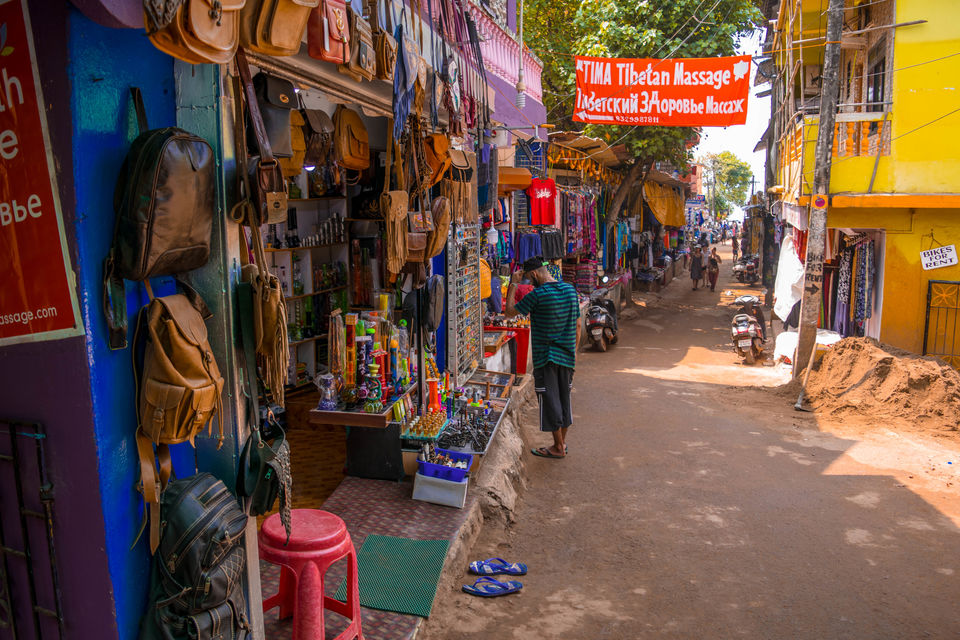 One of the best things that you can do in Arambol is to buy some hippie clothes from the market area at a reasonable cost. You will also get souvenirs here for your friends and family but you will have to bargain like hell.
Enjoy Some Time on the Arambol Beach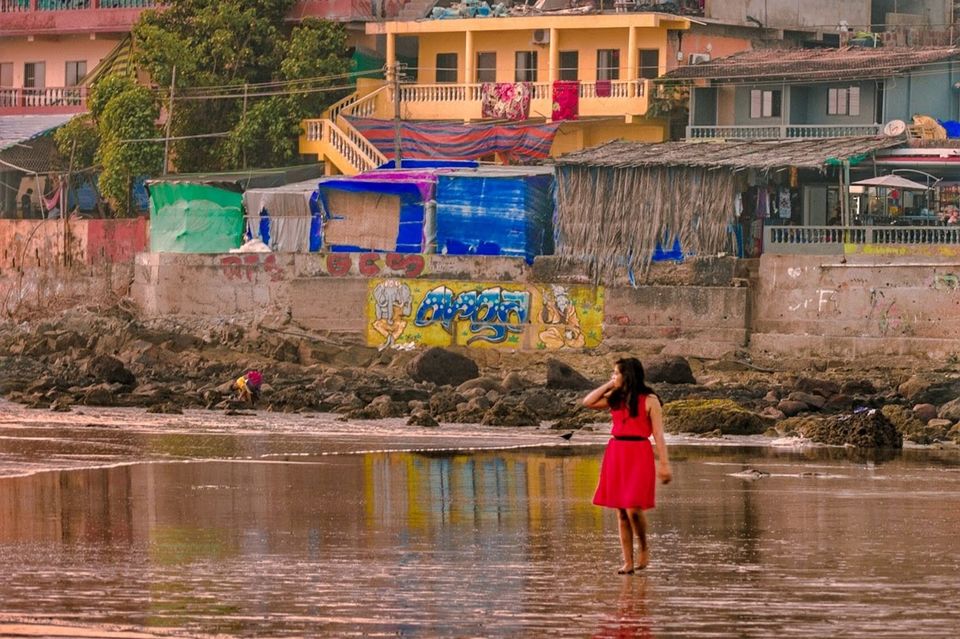 Since the beach is just 500m from the guesthouse, make sure that you make the most of it. Go and relax on the beach and get a little sun tanned. Or you could simply walk to the cliffs and enjoy a mesmerising sunset here.
You could also get involved in the beach parties and events that frequently happen in Arambol.
Dance and Enjoy the Nightlife of Arambol
Arambol has more of a hippie vibe so you will come across a lot of trans parties here. There aren't as many nightclubs as Baga, Anjuna, etc. but Arambol has its own happening nightlife which you can enjoy.
During the winters, the beach comes alive at night and there are a lot of performances to enjoy here daily.
Take a Walk to the Sweet Water Lake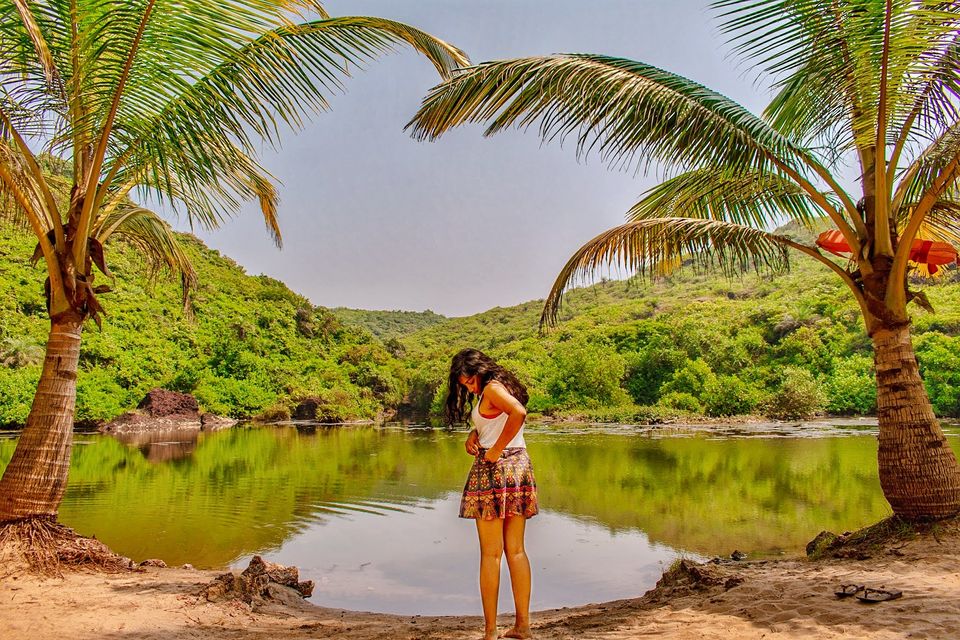 Another thing that you should definitely not miss out on is the hike to the hidden Sweet Water Lake in Arambol. It is just 1 km from the beach and involves walking through the rocks but trust me, it is pretty exciting.
And that feeling of watching the ocean waves while dipping your water in the lake is completely indescribable. This is one of the offbeat places in Goa that you don't want to miss out on.
Work as a Digital Nomad Near the Beach
Finally, the best thing about The Noname Guesthouse is that it is not only close to the beach but also has facilities for Digital Nomads. So, if you are looking for a scenery change while you continue to work then this is a good place.
You can enjoy the salty ocean air and can walk to the beach anytime you want without missing on too much of your work.