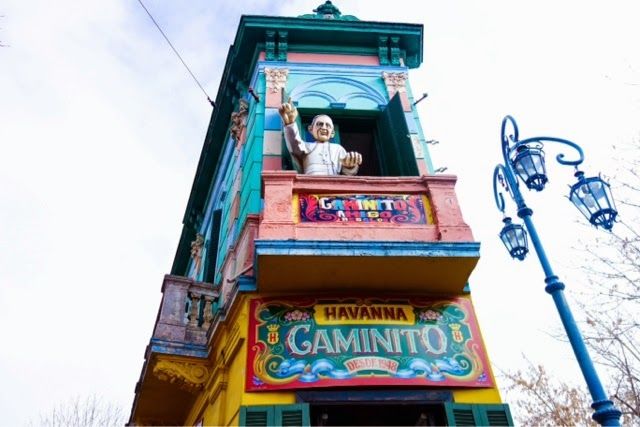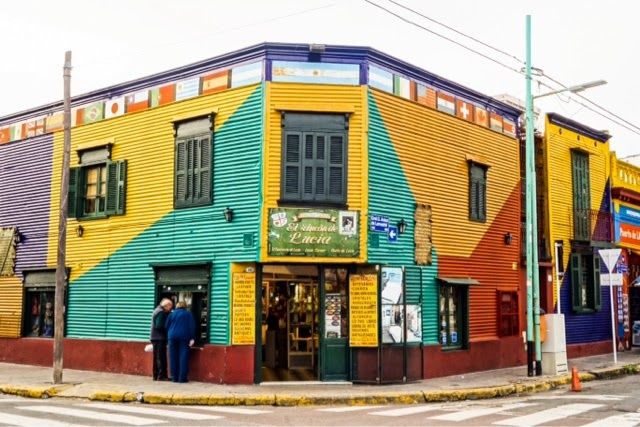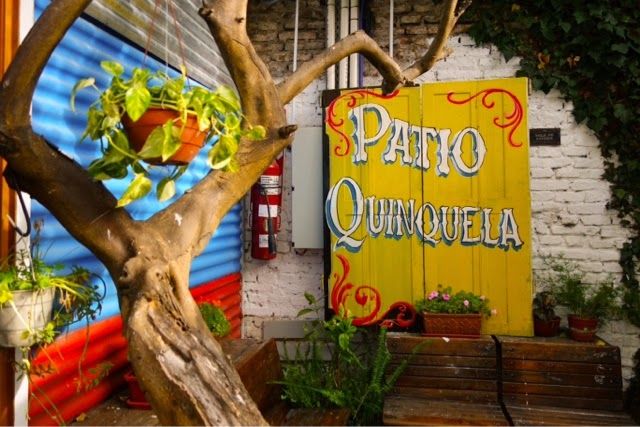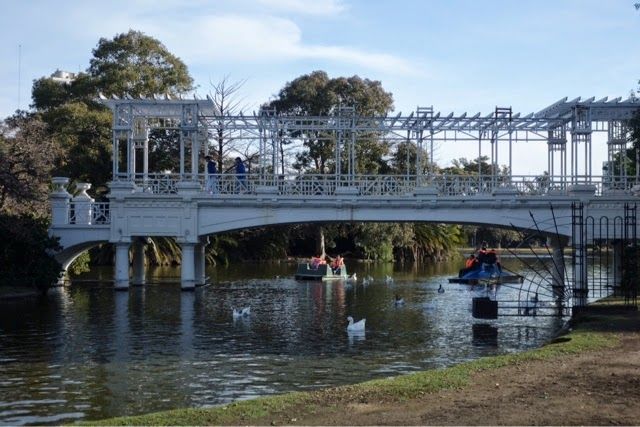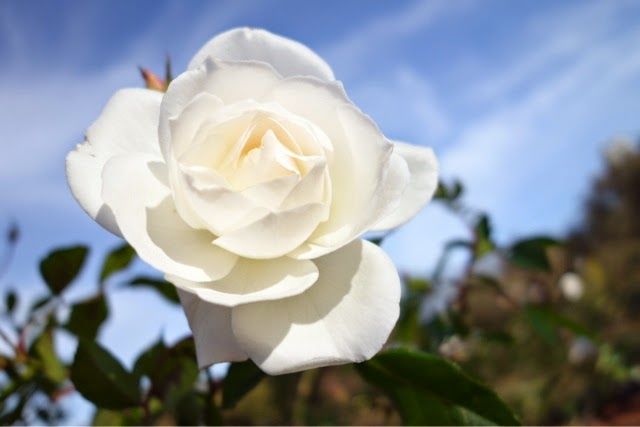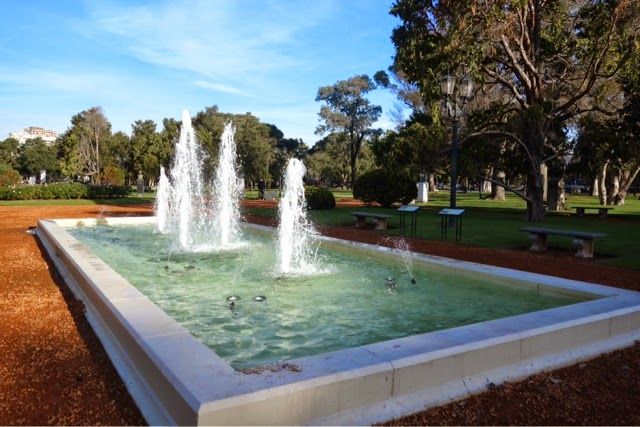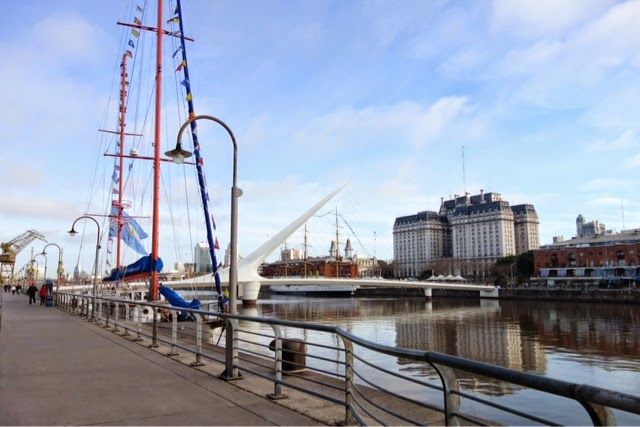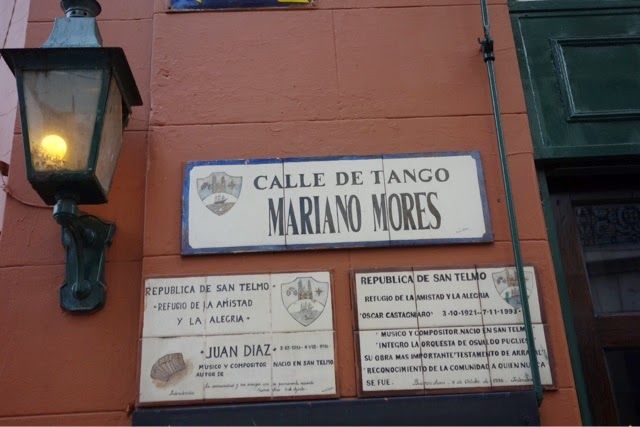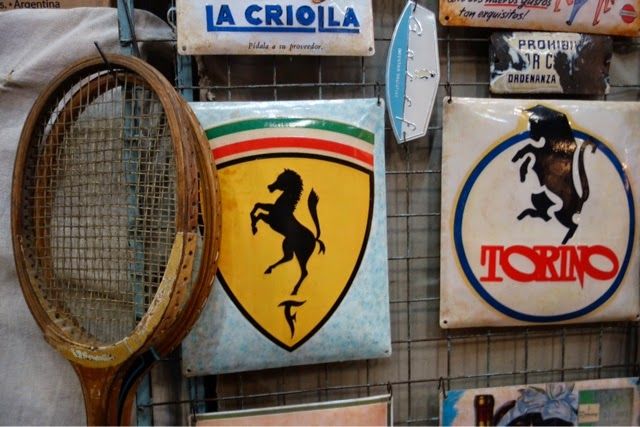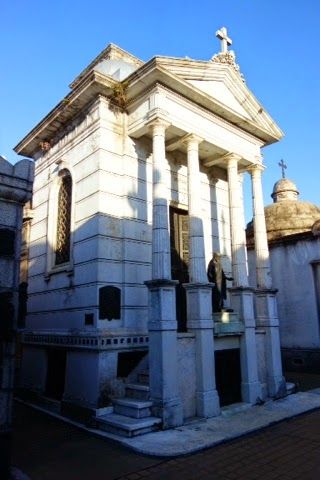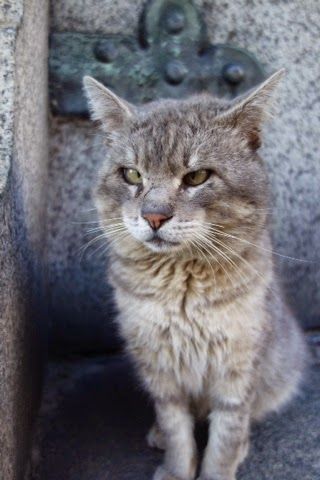 First impressions of Buenos Aires were completely the opposite of Rio. I know I've said this about a lot of places, but I really, really loved Buenos Aires. As soon as we stepped off the ferry from Montevideo and into the taxi to our Airbnb apartment I knew I'd enjoy the next few days. The time we arrived but Buenos aires in a favourable light too. The sun was setting leaving a lovely pink hue between buildings at the end of the streets. I'd have been disapointed if I didn't like it; for some unknown reason I always thought that it would be somewhere I'd end up liking the most on our travels (do you ever get that?!). There's a calm and relaxed atmosphere to Buenos Aires: pretty unusual in a city and the same thing I loved about Montréal. It's busy, but doesn't seem too busy. And its big, but not too big it's scary. It's basically like Baby Bear's porridge in Goldilocks – it's just right. We only had three days in Buenos Aires but I could easily imagine living thee for a year. Here's a few of my favourite places from those three days:
LA BOCA
The colourful lined streets of La Boca are the images of Buenos Aires you'll most likely be familair with. It only made it in to my 'favourite places' as the colourful buildings look cool and it's good for a nosy around. It is extremely touristy. All the restaurants advertise tango shows and the streets are filled with people trying to get you to lunch at their restaurant. This didn't stop me enoying gazing at artwork of tango, or admiring the colours, but it's an area of Buenos Aires I wouldn't go back to time and time again.
PARKS AND GARDENS
Buenos Aires seems quite a green place. There's a huge area of parkland including a zoo, planetarium, Japanese garden and a rose garden than has hundreds of types of roses. Given that it's winter I don't think the rose garden was necessarily at it's best, but there were still a few that looked good.
THE WATERFRONT
Whilst I still think that London's waterfront is the best (yes, nicer than Paris' too), I thoroughly enjoyed an evening stroll around the waterfront in Buenos Aires. It all looks fairly new and has a good selection of nice looking bars.
SAN TELMO
San Telmo has a lovely market square and cobbled streets. On Sunday's there's a huge market which unfortunately we weren't there for, but the smaller version of it kept us entertained for a while.
AVENUE CORRIENTES
Our apartment was right in the centre, just of the main street of name and a few blocks from theObelisco. I enjoyed the hustle and bustle on the street and if I had needed a book then this would be where I'd go – there were so many interesting looking book shops!

LA RECOLETA CEMETERY
Perhaps a bit of a weird one, but interesting and a great place to wander. The tombs are all massive and are the final home of many important porteños (people who live in Buenos Aires), their hero Eva Péron and a gGrand-daughter of Napoleon! There's a few cats wandering about the place too, this guy was my favourite – I'm pretty sure he's got crossed eyes! Everyone says that the Palmero district is great too. We didin't get much time to explore it properly but there's some absolutely lovely looking houses!
This trip was first published on That Adventurer.