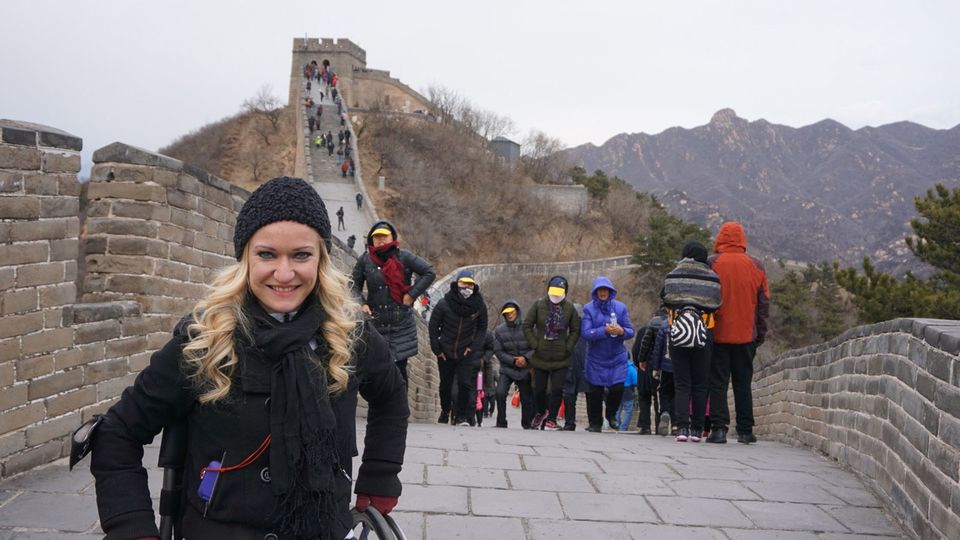 Renee Bruns, a 38-year-old wheelchair bound woman has not allowed her disability from pursuing her travelling dreams. She was born with an undiagnosed medical condition and was restricted to a wheelchair since seven. When she was 16, she was diagnosed with diastrophic dwarfism, also known as diastrophic dysplasia – a skeletal dysplasia that affects cartilage and bone development.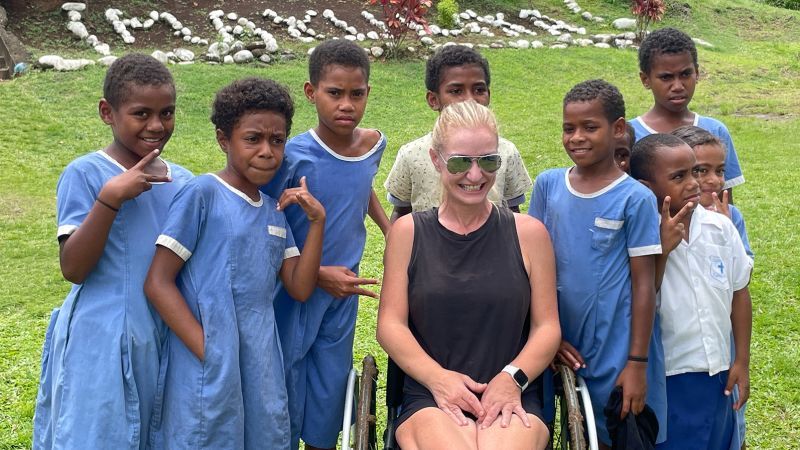 Renee, who is a former Fortune 500 executive in the insurance industry and currently on professional career sabbatical is a vagabond who whose lifelong dream is to visit every UN member country – which is slowly coming true!
By the time Renee was 16, she had covered all of the 50 states of US Renee started her international travel covering nearly 70 countries including Cambodia, Laos, Peru, Kenya, and Turkey in the next two decades.
It was the impact of the COVID-19 pandemic that changed her perspective "how quickly life can be taken from us." So, she officially quit her job in the May of 2022 and took a yearlong sabbatical to explore the world, starting with Indonesia the same month. Earlier she used to be accompanied by a family member or her life partner Tony but for this trip she bought herself a one-way ticket to Bali.
Having covered 117 of the 195 UN-recognized countries and territories, she plans on covering the remaining 78 countries in the next decade or so.
Although many countries had inclusive infrastructure with ramps, elevators, and bathrooms with wide doors, but she faced many situations where these basic inclusive infrastructure was missing. But when she was at her wit's end, she received help from strangers like, when she found herself stuck (temporarily) at a sidewalk with a big curve from where she couldn't get down, a group of strangers came to her aid! Being a wheelchair user has allowed her to see humanity differently as opposed to any other traveller who would be free to walk down the sidewalk and back up again.
What she wishes to see is airlines being more accommodating for disabled people and countries providing basic modern infrastructure to historic places to make those places inclusive for disabled people.
Although Renee Bruns has recently earned a Guinness World Record for having visited the highest number of countries in a wheelchair in a year, her long-term goal is to become the fastest person to visit very country in the world in a wheelchair.