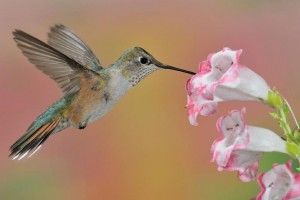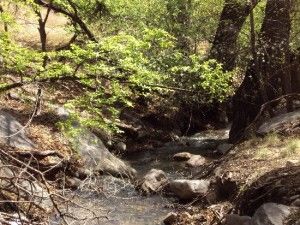 Sonoran Desert vegetation, rolling grasslands, high mountains and warm winters all combine to make southeastern Arizona a birdwatcher's paradise. More than 500 species of birds call this area home–hummingbirds can be seen year round, and speciality birds like Gray Hawk, Red-faced Warblers and Vermilion Flycatchers can be found within a short drive of metropolitan Tucson.
However, my favorite area is Ramsey Canyon. Its deep cleft lies between Mexico's Sierra Madre, the Sonoran and Chihuahuan deserts and the Rocky Mountains – and Ramsey Canyon has aspects of all of them.
Ramsey Canyon is best known for its birding, and more specifically, its hummingbirds (including the Anna's and white-eared hummingbird, among many others). In peak month, August, up to 14 species of hummingbirds zip around the canyon in large numbers, but the entire space of time from April to September is excellent for birders. Of course, you'll have more to watch for than hummingbirds – there are 130 species of birds in the canyon. Many types of songbirds migrate through the canyon and elegant trogans and golden eagles frequent Ramsey as well. Even in the "off-season," you can find plenty of sapsuckers, kinglets and juncos.
The Hamburg Trail, which runs along Ramsey Creek, is a hike you can begin your birding from. Before you do, you might want to stop by the preserve's nature center, which neatly lays out the species present in Ramsey Canyon. There's also a bookstore and hummingbird observation area within the center.
Ramsey Canyon is open Thursday-Monday, 8 a.m. to 5 p.m.; Nov. through Feb., bookstore open 9 a.m. to 4 p.m. Closed Thanksgiving, Christmas Day and New Year's Day. Admission $6/person or $3/person for Conservancy members and Cochise County residents. Children under age 16 admitted free. Admission is free to all on the first Saturday of each month. 520-378-2785