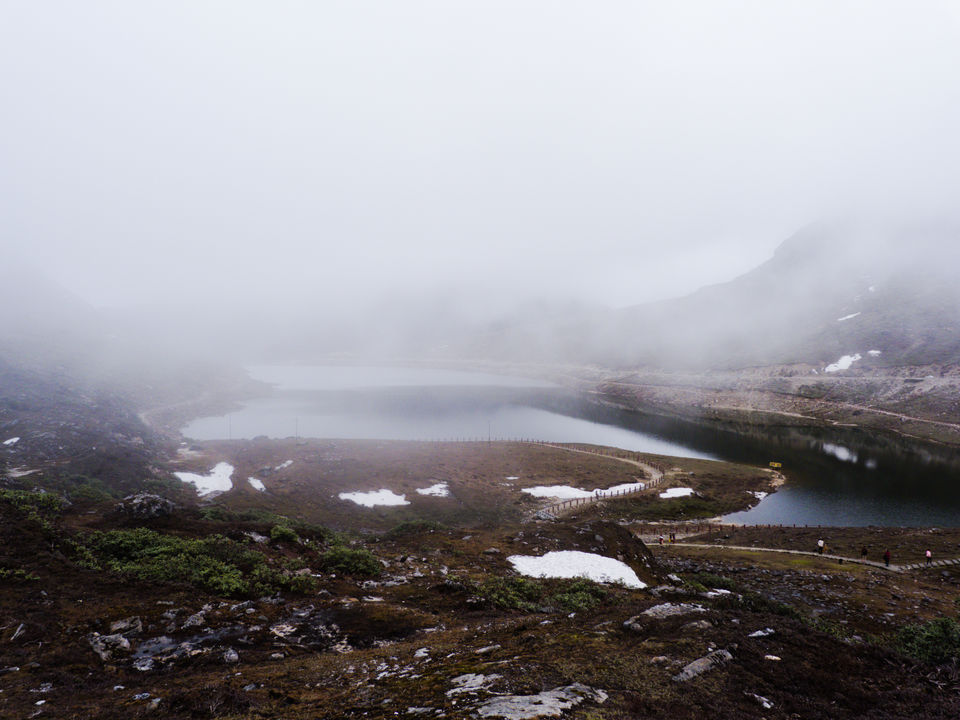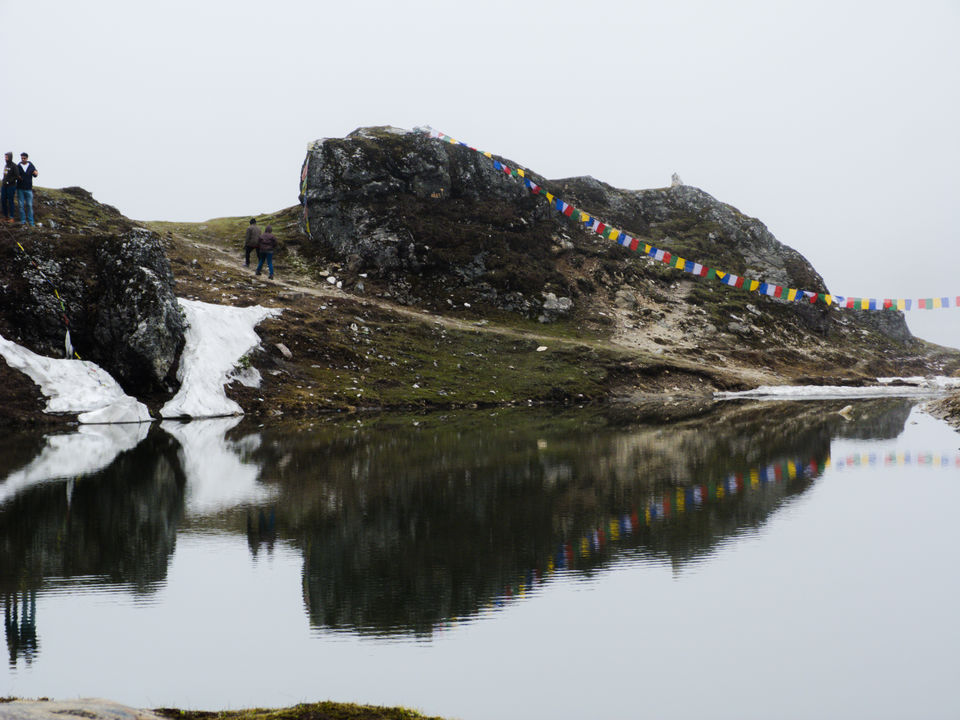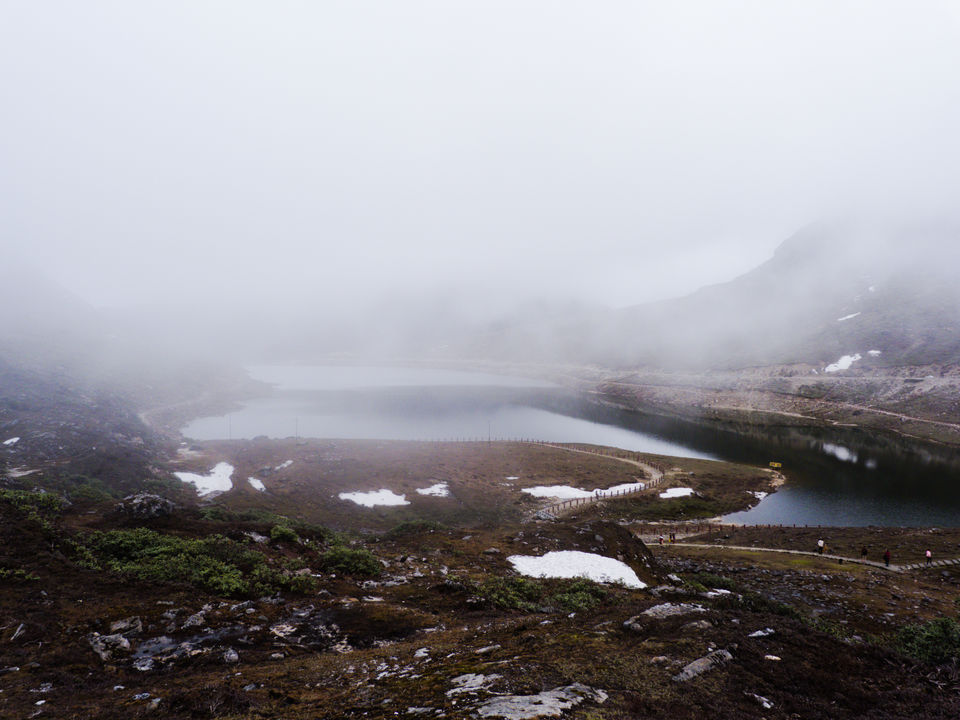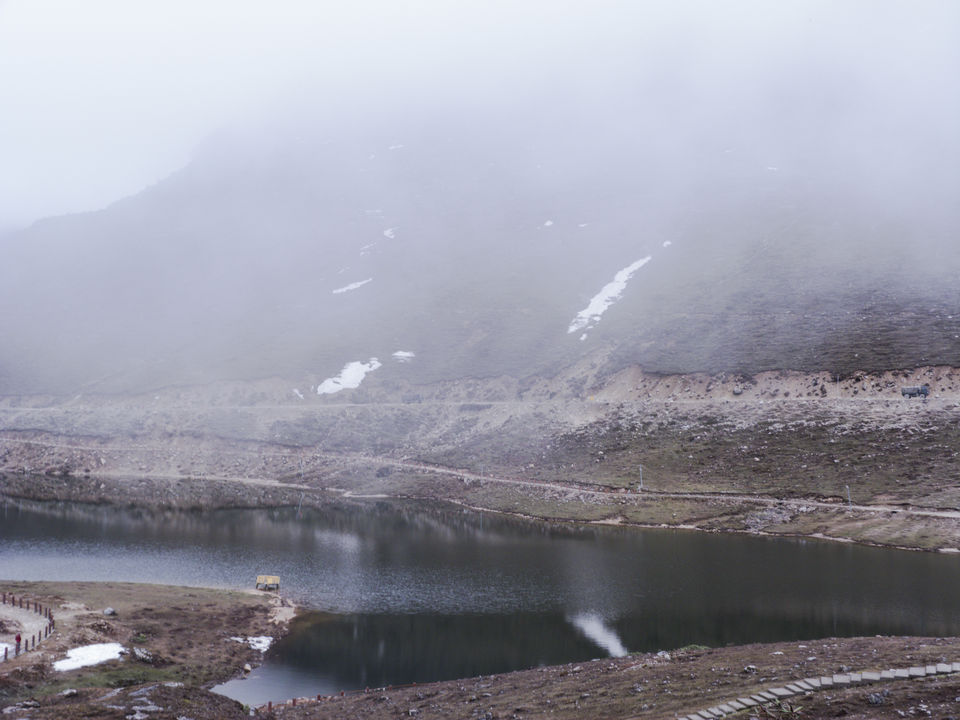 Sela Pass, in the month of May, greets you with a shivering morning that you would have anyway looked forward to especially when the most part of India goes through an unbeatable heat with temperatures ranging between 28 and 54 degrees. Sela Pass is Arunachal Pradesh's one of the beautiful snow-clad mountains you would witness at 13,000 feet height above sea level. Although covered with snow all the time of the year, Sela Pass still continues to be the lifeline for its people as it is the only way that connects Tawang district of the state to the rest of the country.
Near the summit of the pass, you will encounter the massive 'Sela Lake' that stands for her own scenic beauty for being right in between the clouds.
Thanks to the clear sky, we were able to move around the lake and take in its beauty for about 20 minutes! If the weather decides to be cloudy, standing there even for 5 minutes would become difficult. We were lucky in this case.
If you're planning to visit Arunachal Pradesh, April to October would be a pleasant time.