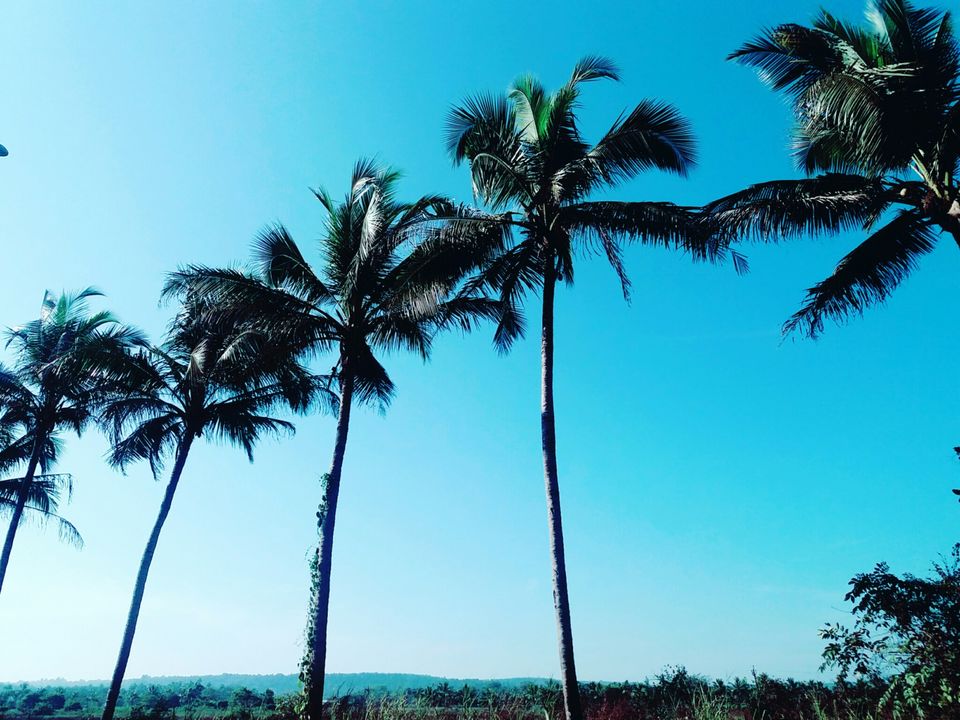 As I lay in my bed trying to find the right words to express how Goa was for me, I am confused. May be because lot of time have spent in between the bustling days and my writing or lets say "life" was happening to me in the very common way it should be, I am here trying to find my lost passion for writing. But then, today as I was scrolling my phone gallery, I got lost on the photographs from my India trip I had last December and then there were Goa's snaps too.
Funny how we remember not the place itself but the moments we spend there, conversations we had and feelings of that particular time while remembering any place. The jokes, the laughs, the insane spontaneous moments become more vivid in memories while the exoticness of places adds more to it. The place merely holds any significance in itself if the companion is not joyous enough. Well, sometimes you got to be your own companion which makes a travel even more worthy but sometimes it's more than place that makes your travel worth recollecting.
And Goa was one of such trips because all we did in Goa was chilling on the Calangute beach the whole day and drove back on the same evening to Pune throughout the night. We couldn't visit the other beaches or the oldest church or any other spots, But oh baby, Goa was an absolute fun.
Firstly, this was a first time beach experience for me, and for everyone in my group. Since it was an official trip, my colleagues and I had taken an unofficial and a quick sneak to Goa before heading for a week long regional gathering. And trust me, the excitement multiplies when you sneak peak than when you go for a planned vacation trip. Having a whole week ahead of intense meetings ahead, some hours on beach felt eternal for us, literally.
So, driving through the dark pitched highways of India whole night, we reached to Goa by 10 in the morning from Mumbai Chatrapati Airport. The palm trees and green fields welcomed us from a very early distance breaking my expectation of Goa to be just blue beach city. It was more than beaches, clearly. Goa felt clean, green and warm. The palm trees and bright colored Portugese houses were shouting about its authenticity. Well, sure we had heard of traditional Goan culture, lifestyle and food and although we couldn't get chance to taste all of that, we could surely feel the richness of Goa while being there. The little narrow roads, scooters and small vehicles mostly reminded me of Kathmandu streets only that it felt cleaner than here. The hustle was similar but Goa felt more laid back and enjoying its own pace of life. There was more relaxation in the air and restlessness of the beach. And thus we end up swimming whole day, tanning up in the sun, enjoying the sunset and laying back which is what Goa does best