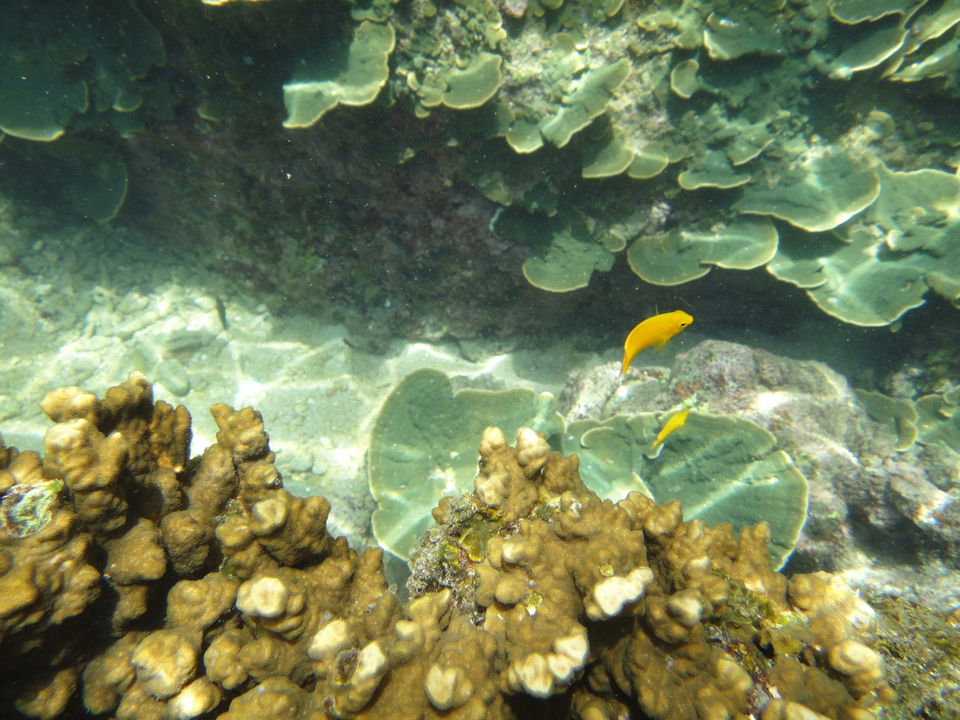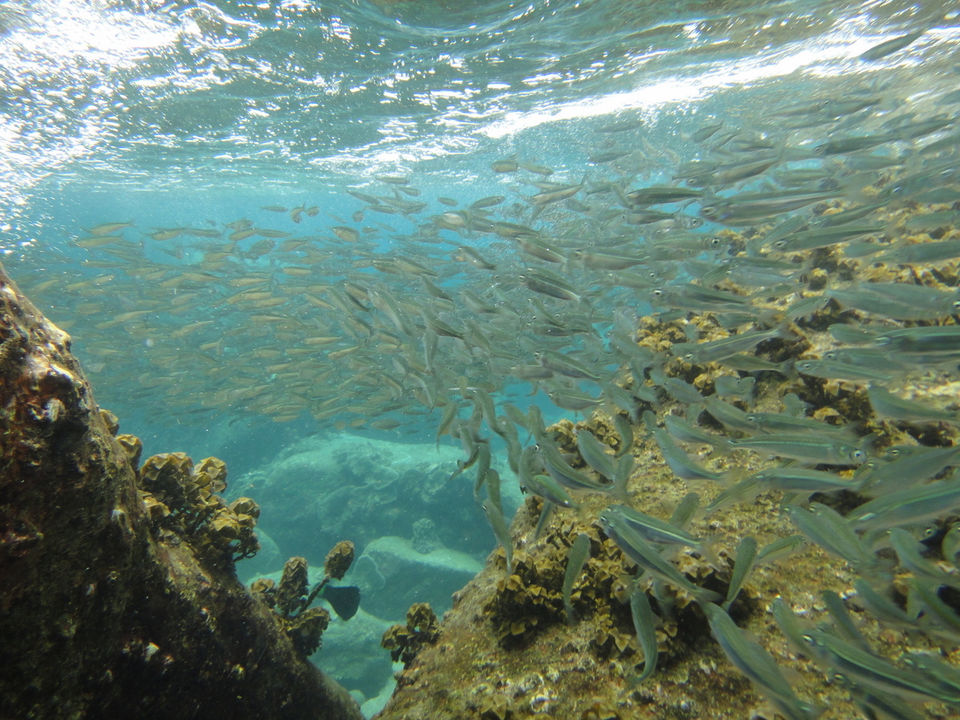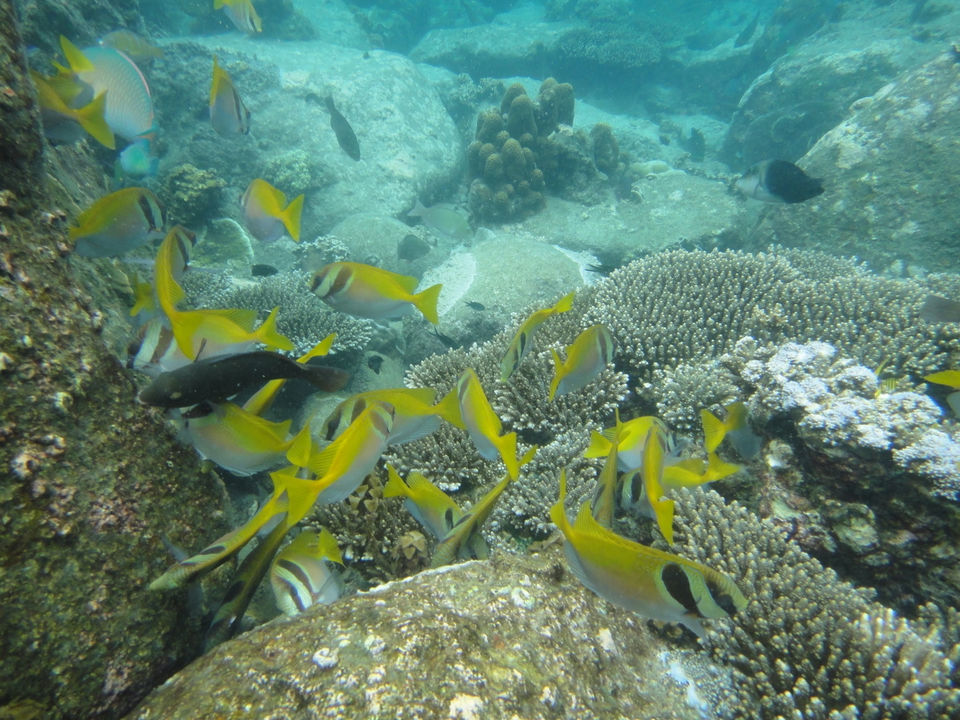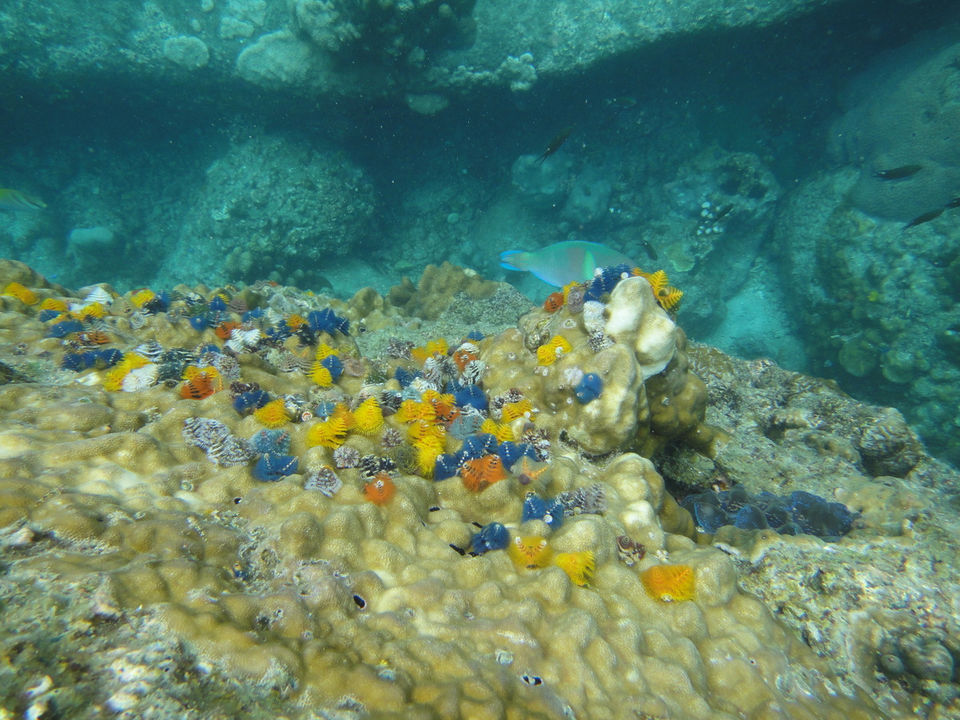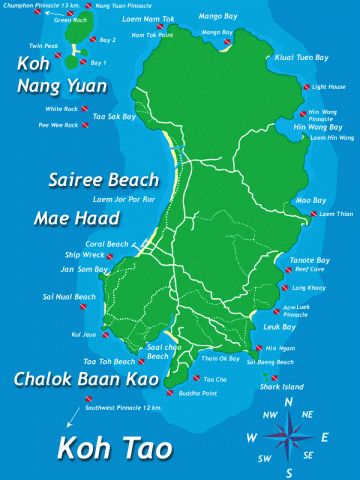 The clear tropical seas of Koh Tao, Thailand make it a famous place to go diving, and damn right too, it's blooming marvelous. But for a tiny fraction of the cost snorkeling in Koh Tao can actually be pretty spectacular too.
The first time I went to Koh Tao I watched enviously as people descended into the depths while I bobbed along on the surface peaking into the vast unknown beneath me. I was like The Little Mermaid, except I was The Little Person, dreaming of dancing in fins with the fishes and be being part of that world.
So one year later I was back, armed with an Open Water Diving Certificate and a whole lot of new found confidence, ready to see what I was missing below. It was beautiful, a dream come true, but the next day when we contemplated going for another dive we decided that actually, we'd rather go snorkeling. What? You crazy? Maybe. But here's why.
1. It doesn't cost anything. I had my snorkel and goggles with me and you can walk to a lot of good snorkeling spots or take a cheap boat ride across to others. A fun dive on the other hand will cost $20-$30 per dive.
2. You can spend hours in the water. When diving you're only going to do two (maybe three if it's not too deep) dives per day at no longer than an hour each which means unless you're doing a big diving trip, you're limited to how many places to see.
3. Plenty to see. Koh Tao's clear waters mean you can see for ages and the fish are curious, they'll come say hi. We even saw plenty of pink anemonae fish, crabs, grupers and tons of beautiful tropical fish.
4. Unless you're armed with an advanced diving certificate you can't go diving around a wreck but you can go snorkeling around one, just off the beach.
5. You don't need any qualifications to do it. You don't even need to be that great a swimmer, I'm not, though obviously it helps.
You're pretty spoilt for choice in terms of snorkeling locations on this little island and also there are a bunch of tours that take you snorkeling to four or five places.
We reached Koh Tao and started checking snorkelling locations.I found it's more worthwhile to check out each place on your own rather than going on a boat tour.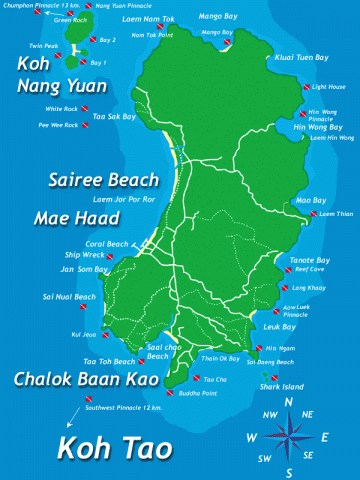 There is plenty to see off the side of Sairee beach, or on the other side of Koh Tao by Tanote Bay or just by popping on a boat to NangYuan Island. We followed the beaches on the diving map and just went there and were rewarded with plenty of sea life. Don't get me wrong. Koh Tao is undoubtedly great for diving and there are tons of dive schools and clubs around and plenty of spots for divers to explore.