Fondly called as Ambarsar, Amritsar homes the numerous rich stories and tales which encompasses the chronological narratives for centuries. Founded in 1577 by the fourth Sikh guru Ram Das, Amritsar has derived its name from Amrit Sarovar, amidst which stands the sacred shrine of Sikhism—the enchanting Golden Temple.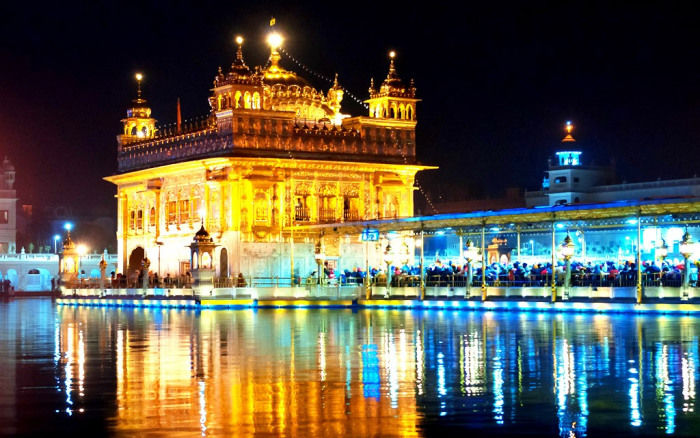 It is a city where one can still feel the vibes of patriotism and get submerged into it totally. An evening witnessing the Indo-Pak grand ceremony at Wagah Border or walking through Jallianwala Bagh, which continues to be the most evocative monument of India's freedom struggle, Amritsar surely preserves the heritage from pre-independent era. Undoubtedly, the city is amongst the most revered sites and yet the place has been limited to few tourist attractions. Invariably Amritsar has loads to offer. So, let's go and explore Amritsar in its truest form.
Gobingarh Fort: Gobingarh Fort is the oldest surviving fort of Amritsar, preserving the rich history of bygone era.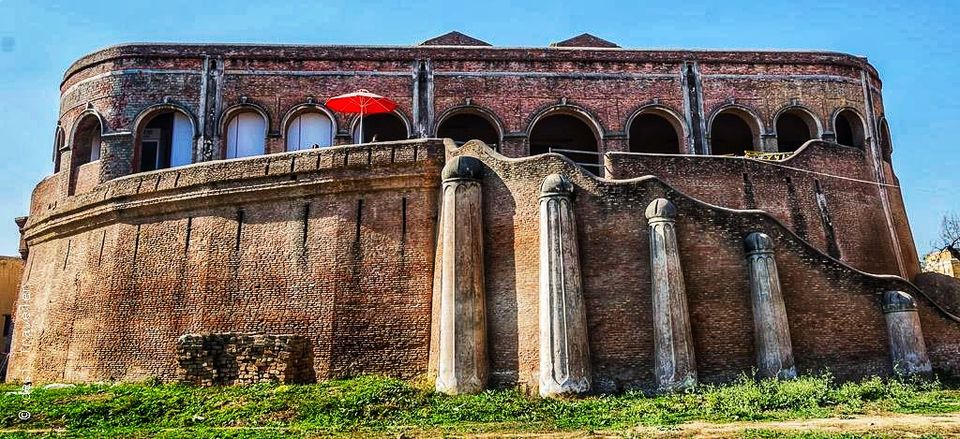 Earlier known as the Gujar Singh Fort, this historical monument was taken over by Maharaja Ranjit Singh- the founder of Sikh empire- in 19th century, during his expansionist mission to keep his treasures safe including the prestigious Kohinoor Diamond. But it was soon taken over by the Britishers during a battle, after which the fort lost its shine and was left in ruins. The fort has been opened for the public recently
Ram Tirath: Ram Tirath holds immense significance for the Hindus as it is believed to be a place where Valmiki sat to write the mythological Ramayana.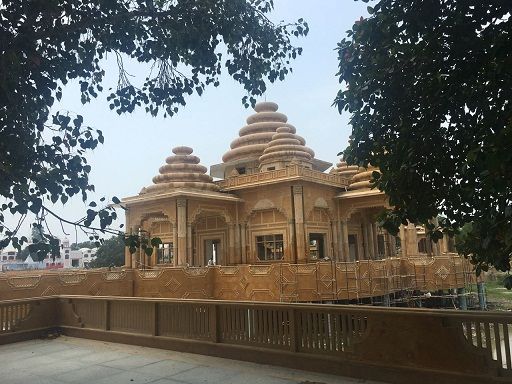 Though there are no proven facts but the locals believe that it is at Ram Tirath where Sita took the shelter and gave birth to her twins, Luv and Kush, after she was abandoned by Lord Ram. 11 Kms from Amritsar towards Chogawan Road will take you to Ram Tirath
Durgiana Temple: Durgiana temple is devoted to Maa Durga and modelled on the much sacred shrine of Amritsar, Golden Temple.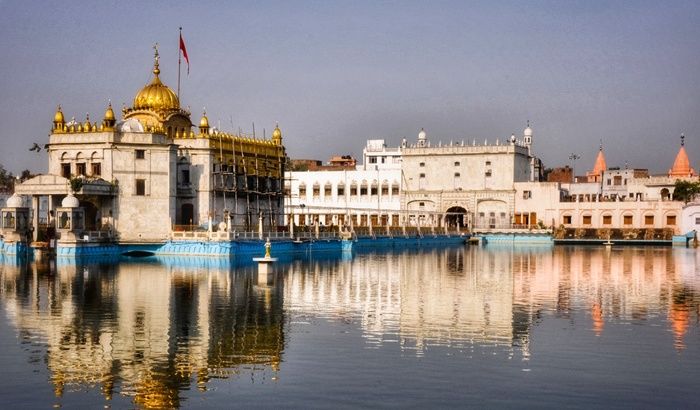 The main memorial of this temple rises amidst of a tank, the central dome is covered with gold and the rest of the structure is clad in marble. Sometimes, it is also called as Silver Temple because of its beautifully engraved silver doors. Located near the Lohgarh gate, the foundation stone was laid by the freedom fighter Pandit Madan Mohan Malviya
Maharaja Ranjit Singh Museum and Panorama: This museum is modelled close to Shalimar Gardens of Lahore and is a popular tourist attraction in Amritsar owning to its natural scenic vista. It was earlier named as the company garden but was later changed to Rambagh by Maharaja Ranjit Singh to mark his devotion to Guru Ram Das.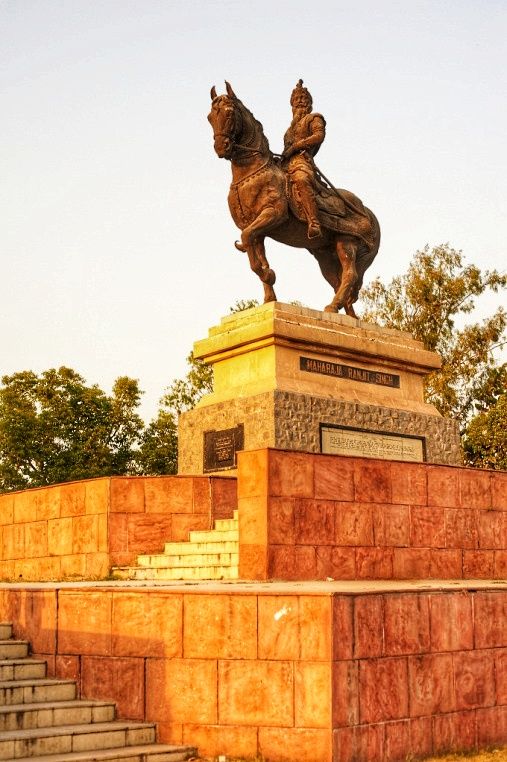 Once the summer Palace of Maharaja, it was converted into a museum in 1977, to showcase the antiques of that era. A replica of Kohinoor diamond has been kept here as well. The lively statue of the maharaja sitting on a horse is another main attraction here, showcasing the credible work of artisans during that time.
Sarai Amanat Khan: Sarai was the resident of Persian calligrapher Amanat Khan who inscribed the verses from Koran on Taj Mahal.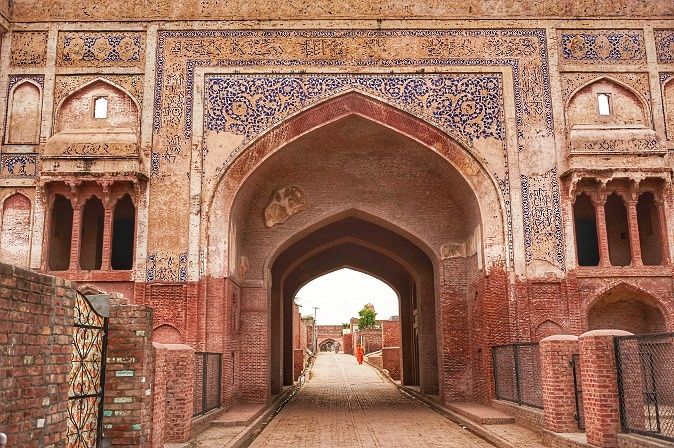 Sarai Amanat Khan is a well-designed caravan sarai giving a glimpse of Mughal Era, famous for its glazed tile decoration, mosque engraved with Arabic inscriptions and ornamental Mughal gateways. The sarai has a faded tile which mentions an inscription from Amanat Khan himself stating that it has been constructed for the comfort of God's best creation. It's around 40 kms from Amritsar.
Pul Kanjari: Pul Kanjari is a bridge over a small canal which was built on an order from Maharaja Ranjit Singh after Moran; a dancer who used to perform in the Royal Court lost her favourite pair of Silver sandals.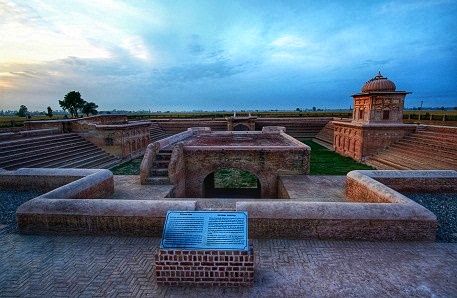 This bridge was taken over by the Pakistani troops during Indo-Pak wars of 1965 and 1971 due to its close proximity. However, Indian army took it over later and a memorial was built as a testimony for the supreme sacrifices of the soldiers. It's situated 5 KMs from Wagah border at a village called Dhanoe Kalan.
Gurudwara Goindwal Sahib: This pilgrimage site holds immense significance for the Sikh community as their third Guru, Guru Amardas lived here and preached for 33 years.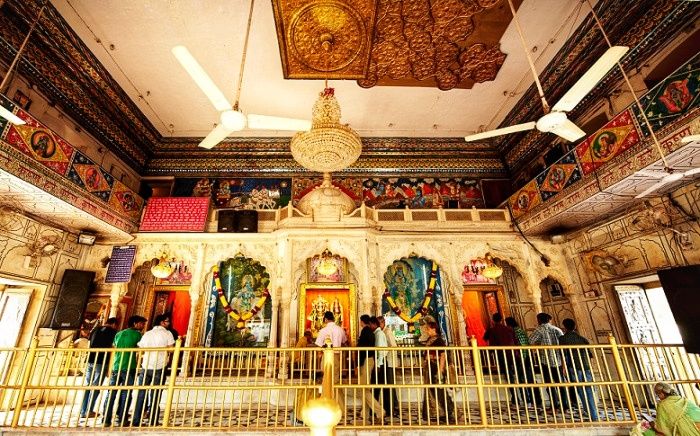 The concept of Langar (Free Community Kitchen) was also introduced here, which over the decades has become an important part of Sikhism.
So are you all set to explore Amritsar now ?
For more such stories, please visit my Travel Blog