If you are heading to Georgia (Caucasus) this winter, what are you feeling like? Any expectations? How about new, but ancient traditions and new environment?
As I know, some people just go there, because there are easy visa regulations for more than 90 nationalities, as well as affordable tickets and short flights (which is true at least for Kyiv, Minsk, Moscow, Dubai, Istanbul, Doha, Berlin, Munich, Dortmund, Milan, Larnaca, Sofia, Warsaw, Katowice, Budapest, Vilnius, Riga... well, the list is quite okay). Not many people are really well informed about Georgia yet, so curiosity is the main driver.
But do you know that Georgians celebrate Christmas on the 7th of January because of the different religious calendar, and the New Year is more important for them? As for me, it's a nice opportunity to make your winter holidays extra long and double so fun. If you celebrate Christmas on the 24-25th of December with your family, you can go to Georgia for the New Year and feel the festive spirit again! But in a totally different way.
I've been celebrating New Year in Batumi since 2013. To be precise, I met 2014 and 2015 there, and it was more than enjoyable. You know, this city is located on the sea coast and its climate is subtropical, so basically you are not freezing too much, you are next to the sea, and the snowy mountains are in a half an hour drive. Half an hour, if you want to touch the snow, make couple of pictures and come back, and around 2.5 hours, if you want to ski...
This time I also decided to celebrate 2017 there, at the Black Sea. I will share my plan with you, in case if you want to join.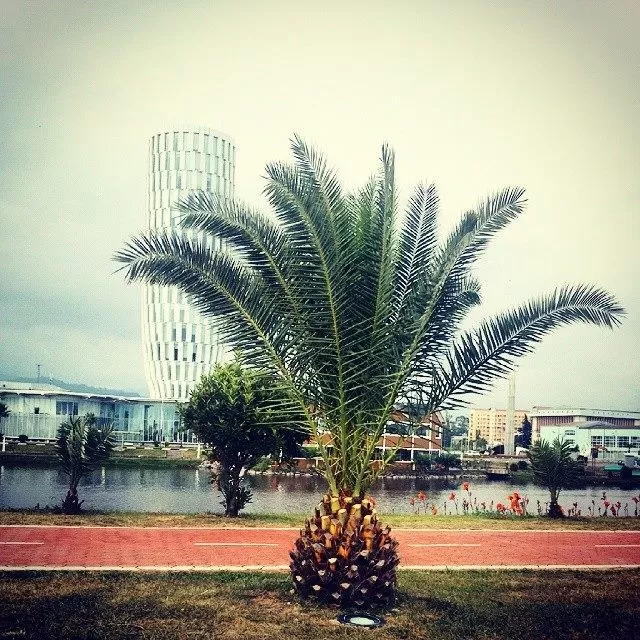 I'm staying in the old town. There are cool new skyscrapers with apartments and hotels there, but I prefer the atmosphere and renovated old buildings. After a huge coffee and pancakes in my favorite breakfast place Chocolatte Coffee-room I am ready to dive into the festive atmosphere.
On the 25th of December there is a Christmas village opening at Europe Square. Every day there should be entertainment for the families plus concerts of Georgian musicians in the evening (Asea Sool, Groove Phoenics, Sound Lab etc), which is cool for those who are into the contemporary local music (a confession: I AM).
Besides this, I am never tired of the "touristic" program which is practiced by the locals too: going up with the cable car and seeing the panorama, taking a bicycle and riding along the winter sea, going to the fish market and eating the fresh catch prepared just in front of me, trying to accommodate the WHOLE Ajaruli khachapuri in my belly, finding new interesting local wines in the shops (of course by tasting...).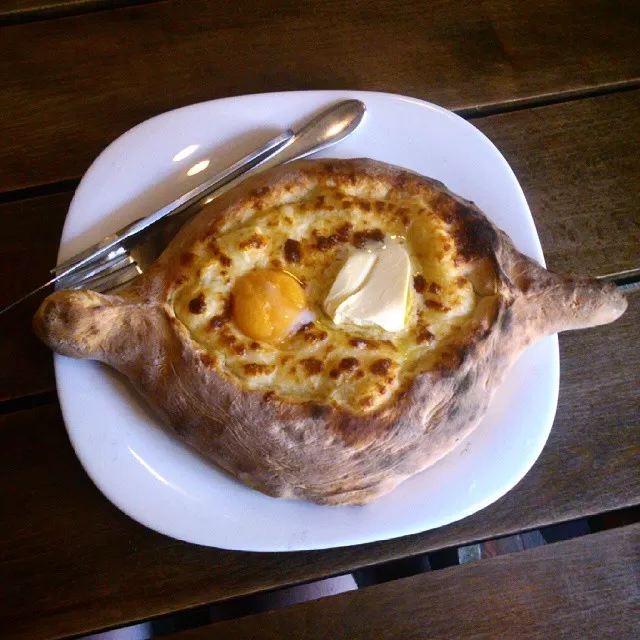 Talking about rare wines and lots of knowledge... I always go to BQ Wine Bar, as I am in Batumi. Any time. Because the owner takes care of enriching his collection every month, so sometimes you can get really lucky and try something you've never tried before. And maybe never won't try again.
The other cool places to get closer to the Georgian drinking culture is Chacha time. Every cocktails is based on the local strong grape-based drink called chacha, and believe me, after several shots of it you might really want to dance cha-cha too.
What about dancing, you may ask? Several times I went out in the club at the upper floor of Radisson Blu. In summer there are more outdoor places, of course.
In winter I would jest relax without loud parties. Some people also head to Batumi in order to play casino, but I'm not into trying out my luck this way.
How to recover the post-New Year hangover, you would ask. The Georgians go to eat soups or khinkali, the dumplings with meat, cheese or mushrooms. I think I will end up in Munich: even though it sounds German, there are Georgian dishes as well.
On the 1st and 2nd of January there is a big contemporary music program at Era Square, so I think my dancing program will take place outside and not inside. I like both pop-rock bands like Young Georgian Lolitaz, The Bearfox or Salio, and the local DJs (Vako T, Lasha Craft) who will perform at the public concerts.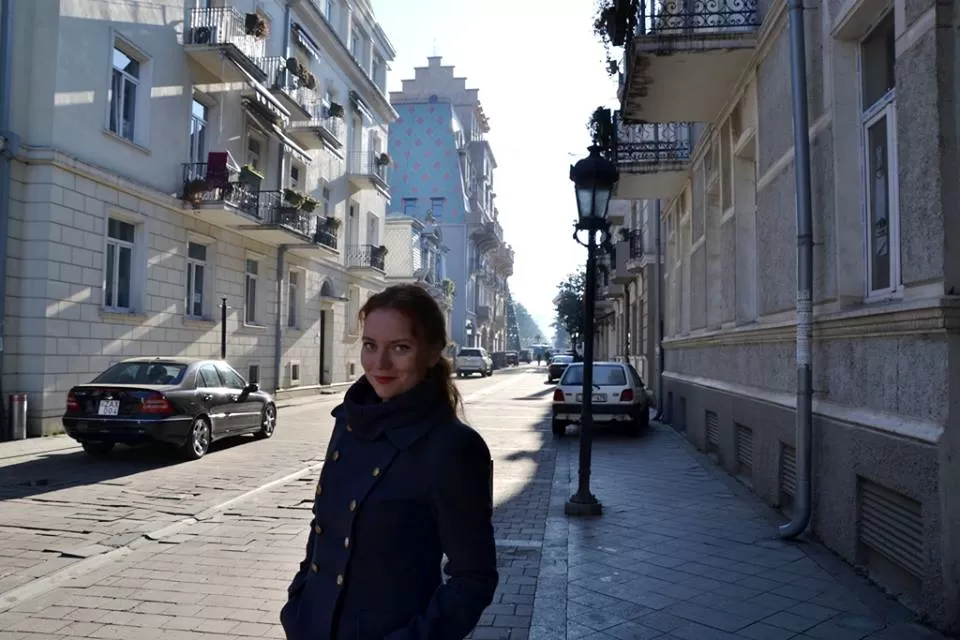 The 2nd of January is called Bedoba in Georgian. It means the Day of Destiny. If you spend this day good, the whole year is gonna be good. So I think I might cycle in the morning, drink a coffee brewed on the sand (Batumi-style), go to eat in the Ajarian Wine House, which is located in 30-40 minutes drive from the city, and then come back and go listen to above mentioned electronic guys. And there will be the sea and the palms, mulled wine and lots of fun...
Join me in Batumi and let's have a great start of 2017!