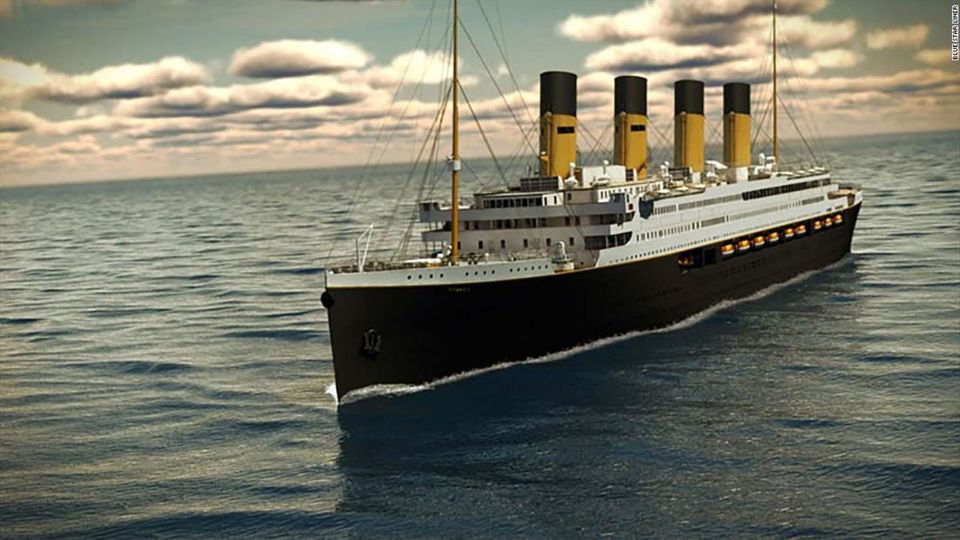 Known for one of the most tragic incidents on sea Titanic was not just a ship but became an eternal memory after the ever so iconic film that narrated the whole incident in 1997. Though there could not be a more horrific nightmare than being on board in Titanic, the name also evokes a peculiar romanticism in all generations alike. Well, the talk of the Titanic has once again been buzzing across the world because Titanic II will soon sail and this time it is not going to sink (fingers crossed).
Titanic II '…will go on'
Thanks to Australian businessman Clive Palmer, a Titanic replica will soon give people a chance to experience what it would have been like to sail on the behemoth of a ship. Palmer is in the process of recreating the ship which will sail the same exact route as the original Titanic did.
Palmer had first announced the plan in 2012 and began to work on Titanic II in 2015. Dispute between Chinese government and his company lead to the delay.
If all goes well, the ship will sail in very soon in the year 2022 to mark 100 years since the original Titanic sank. Palmer said in a statement:
"Blue Star Line will create an authentic Titanic experience, providing passengers with a ship that has the same interiors and cabin layout as the original vessel, while integrating modern safety procedures, navigation methods and 21st century technology to produce the highest level of luxurious comfort."
Unsinkable Ship
As the world very well know, Titanic was billed as the unsinkable ship when it first set sail. The makers were so confident that the ship was not even equipped with enough lifeboats for all of the passengers. This lead to the loss of many innocent lives when Titanic collided with the iceberg in 1912.
Learning from the history, the makers of the replica will provide plenty of lifeboats in the ship and are determined to create a stronger, welded hull and improved version.
What To Expect
Everything that Titanic was! If things work out as planned by the makers, the replica will offer an experience similar to that of Titanic. Not only in terms of design and looks but the ship will also take passengers through the same route to ignite the same feeling as passengers on board must have had or as we all saw in the movie.
"The ship will follow the original journey, carrying passengers from Southampton to New York, but she will also circumnavigate the globe, inspiring and enchanting people while attracting unrivalled attention, intrigue and mystery in every port she visits," Palmer said.
Blue Star Line intends to set Titanic II on its maiden voyage from Dubai to New York in 2022.
Do share your travel experiences, adventures, travel ideas and plans with Tripoto community here.