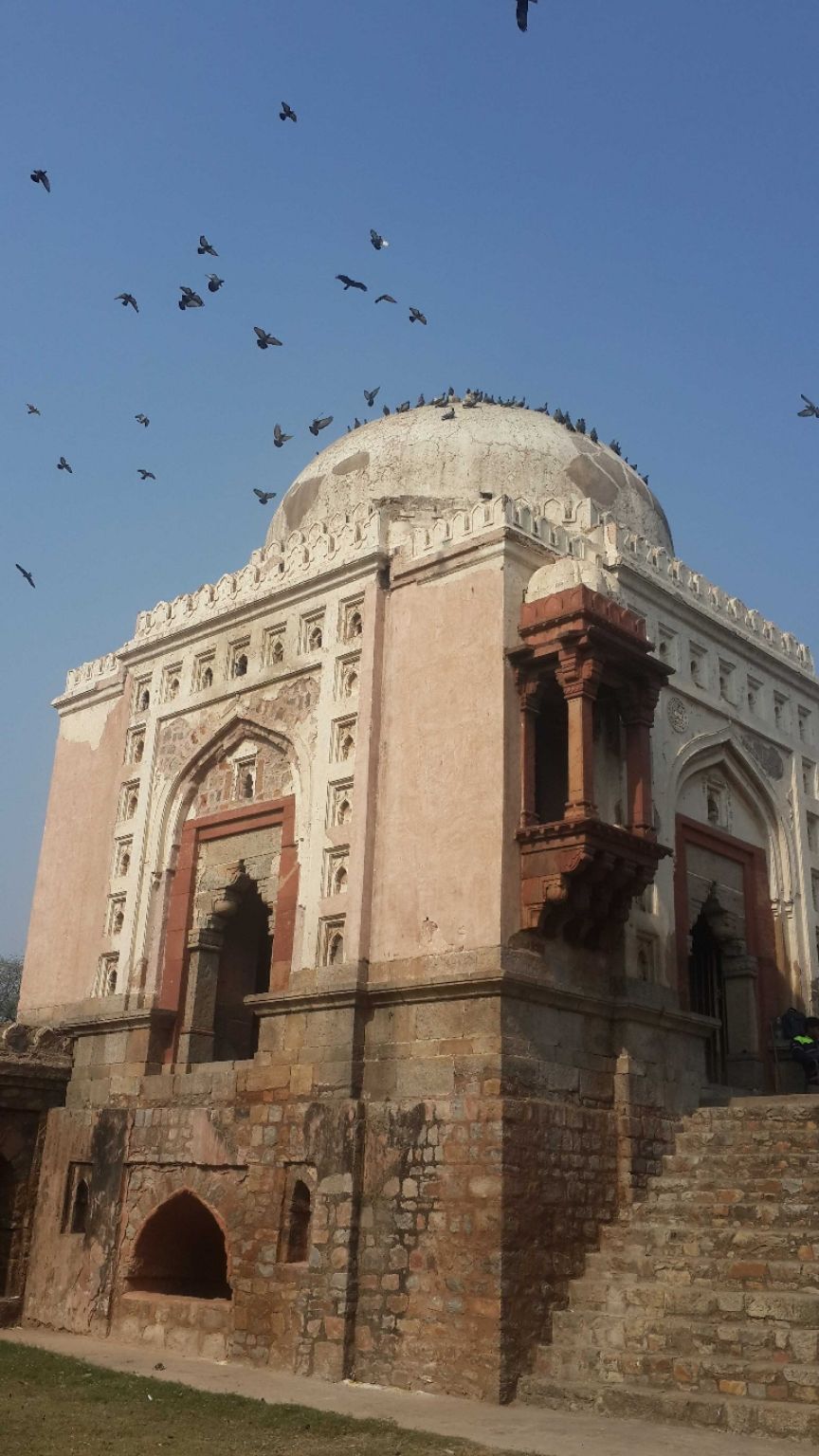 In my quest to discover long forgotten monuments I stumbled upon two mosques from medieval times. Hardly anyone notices them, and they are definitely not on the usual Delhi tourism circuit. The first is the architectural marvel, Begumpur Mosque, from the times of Mohammed bin Tughlaq,who built the 4th city of Delhi called Jahanpanah (in Persian it means 'refuge of the world'). It's a sprawling structure with three entrance gates, enclosing a huge courtyard which was used for praying. It's mihrab is enclosed by a large dome and the entire square shaped boundary has a multitude of smaller domes.
When I was exploring this 14 th century marvel, I felt transported to another era and while I was walking through the arched gateways I felt like I was traversing through the corridors of time. It was surreal. This place is fairly well preserved by the Archeological Survey of India. This mosque in the bylanes of Begumpur village in Malviya Nagar area of South Delhi is a must visit for the intrepid traveller.
The second discovery was by happenstance for sure. While casually ambling through the lanes of Mehrauli I stumbled upon this beauty. It's known as the Madhi Masjid. Even the locals ,who I quizzed about its origin, knew precious little about it. I found few boys gallivanting around its premises. It seems it's from the Lodi era of 16th century and it's Burj or domes bear a striking resemblance to the Lodi Garden tomb domes. 
The unusual thing about it is that it has turquoise blue tiles decorating it's mihrab,which looks stunning even now, five hundred years later. It has both enclosed space and open courtyard for praying. The structure seems to have served dual purpose of a watchtower and a house for prayer.
This lovely Lodi era gem can be easily accessed by the Qutub Minar metro station. The historical gems of times bygone are all there in plain sight,it's just that we have become too busy looking elsewhere. It's time that we paused to look in the right direction and cherish the priceless heritage sitting right in front of us. We Indians should learn to respect and celebrate our rich cultural heritage if we are serious about saving it from decay and anonymity.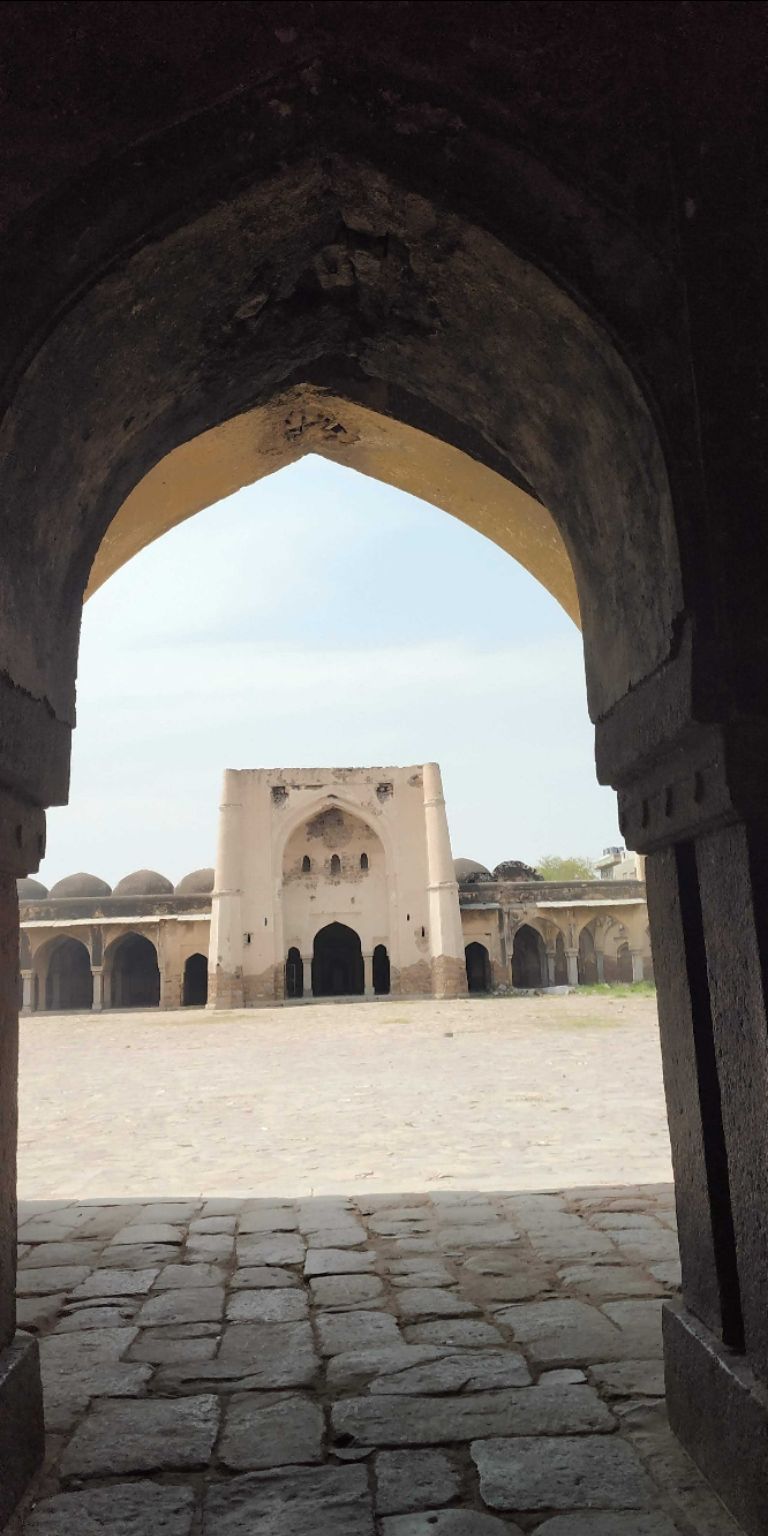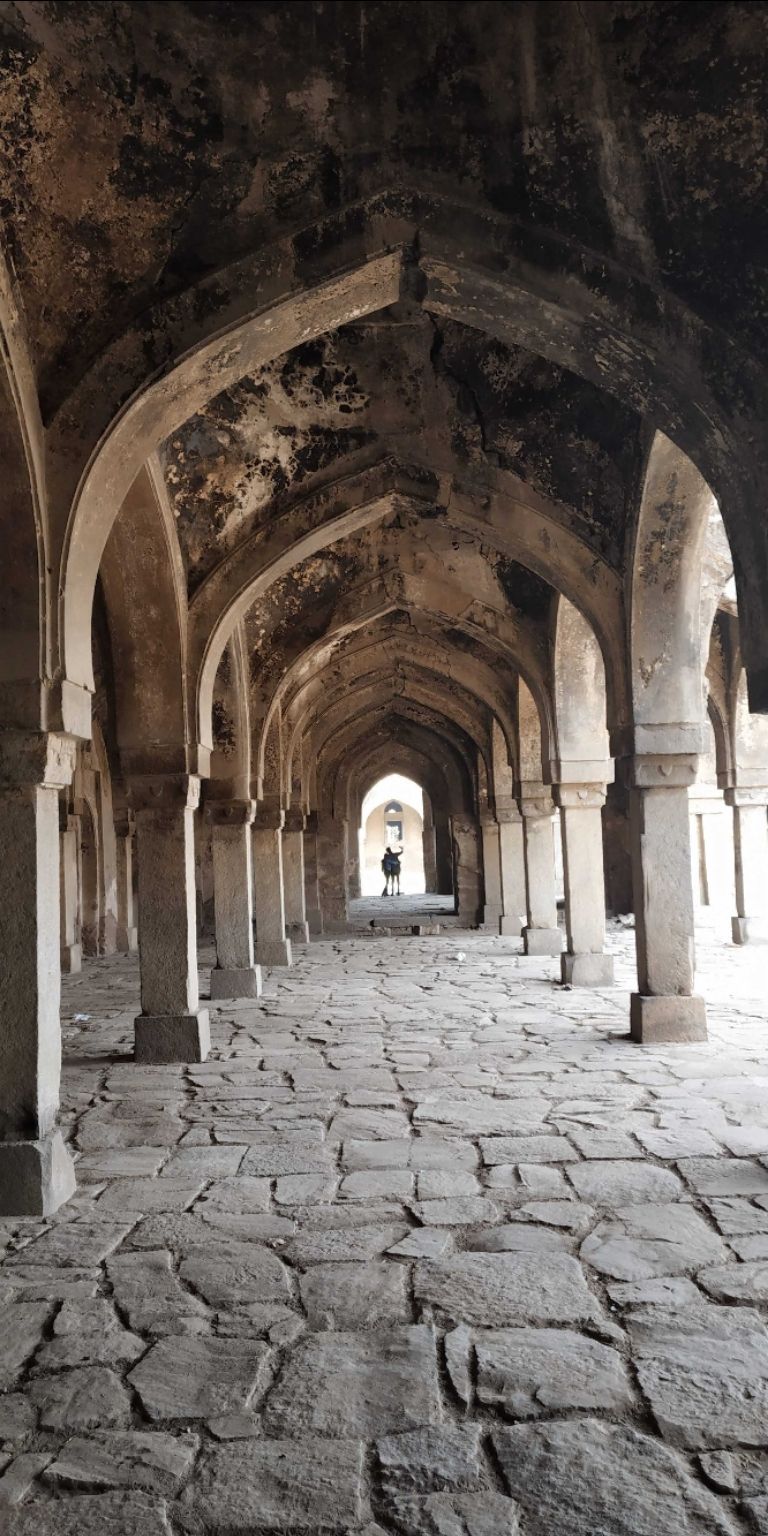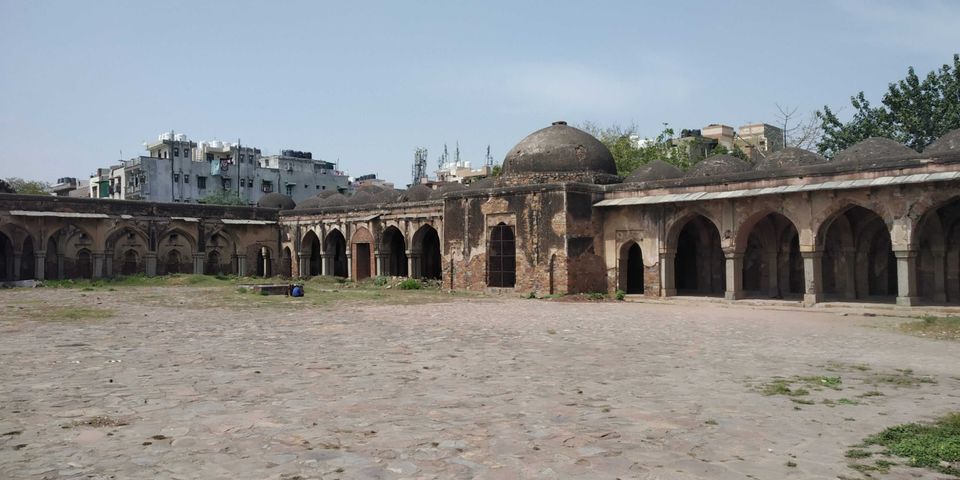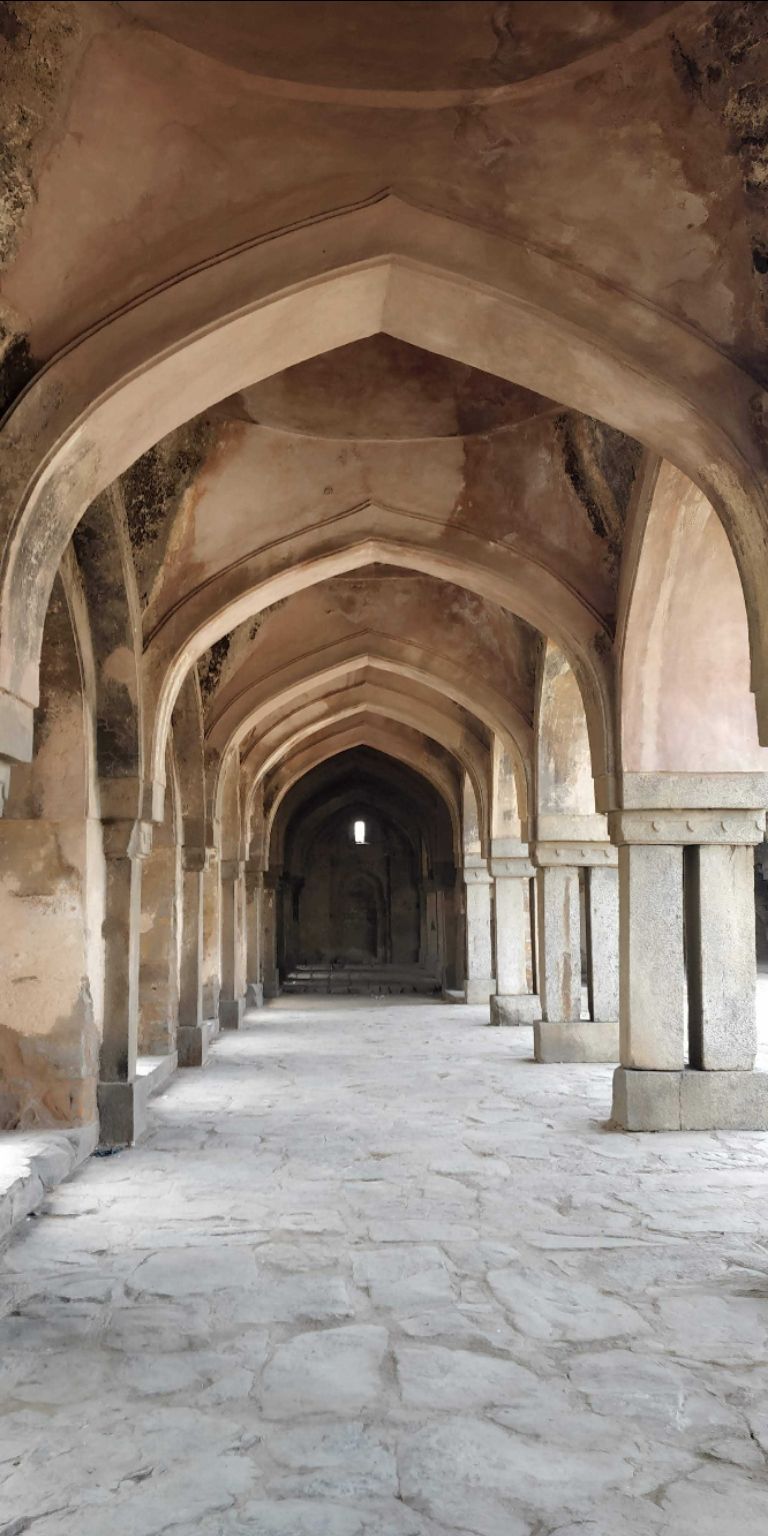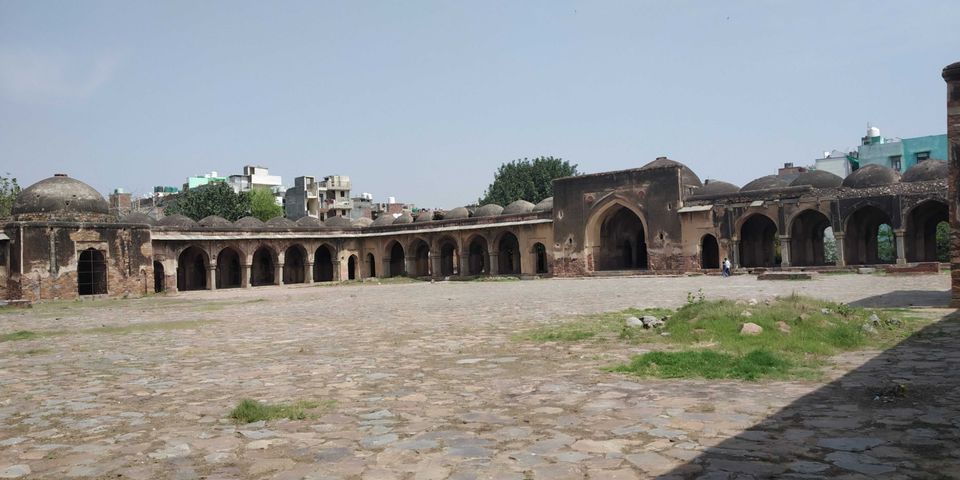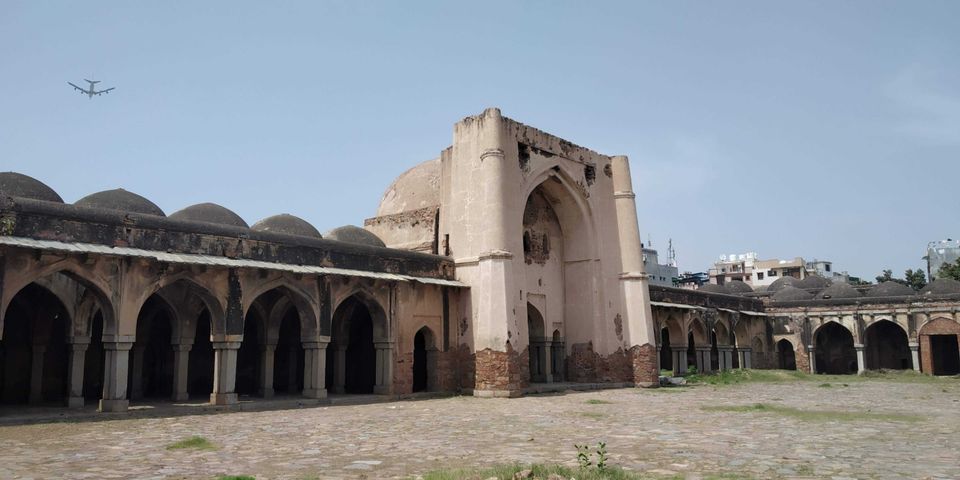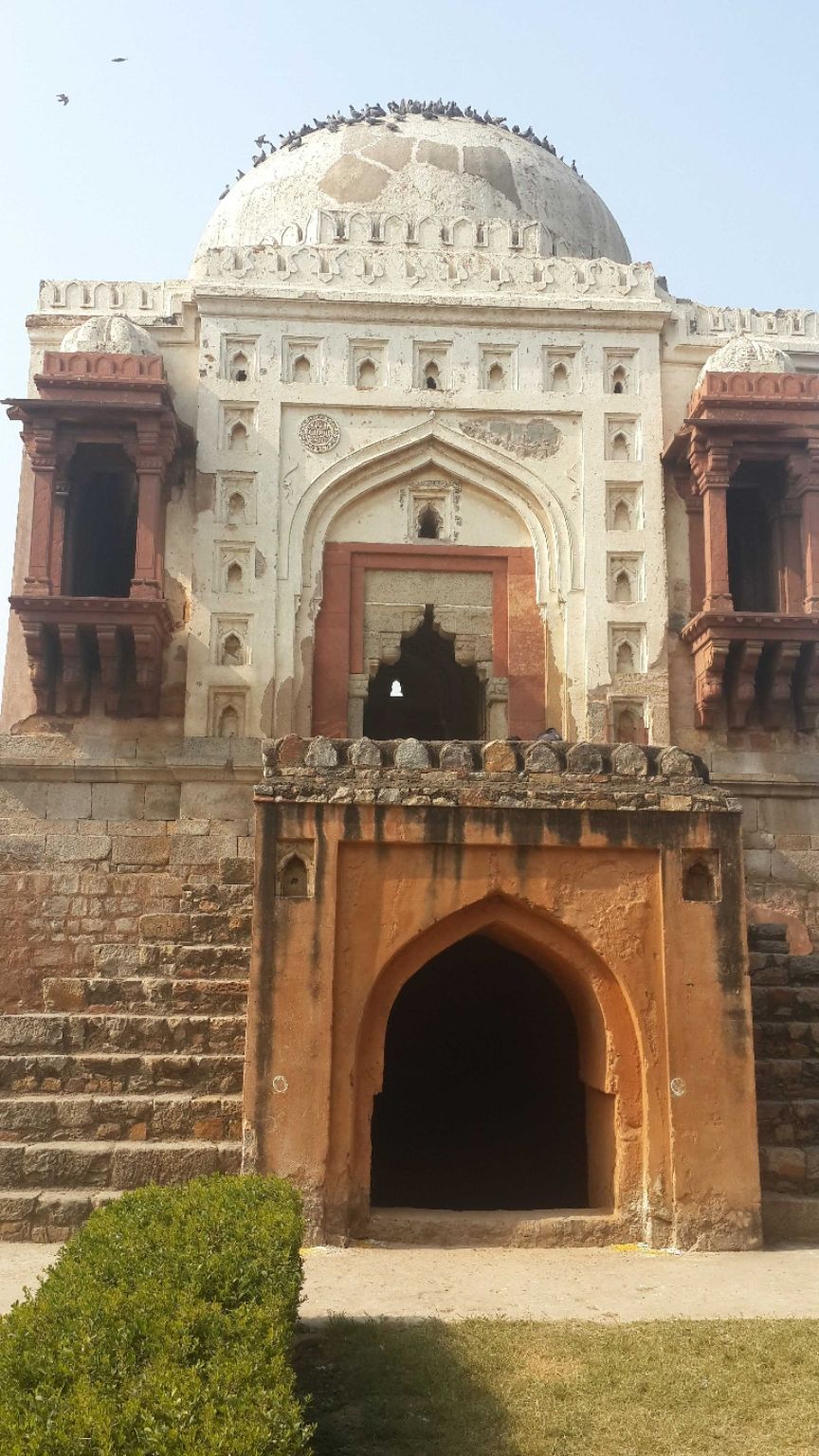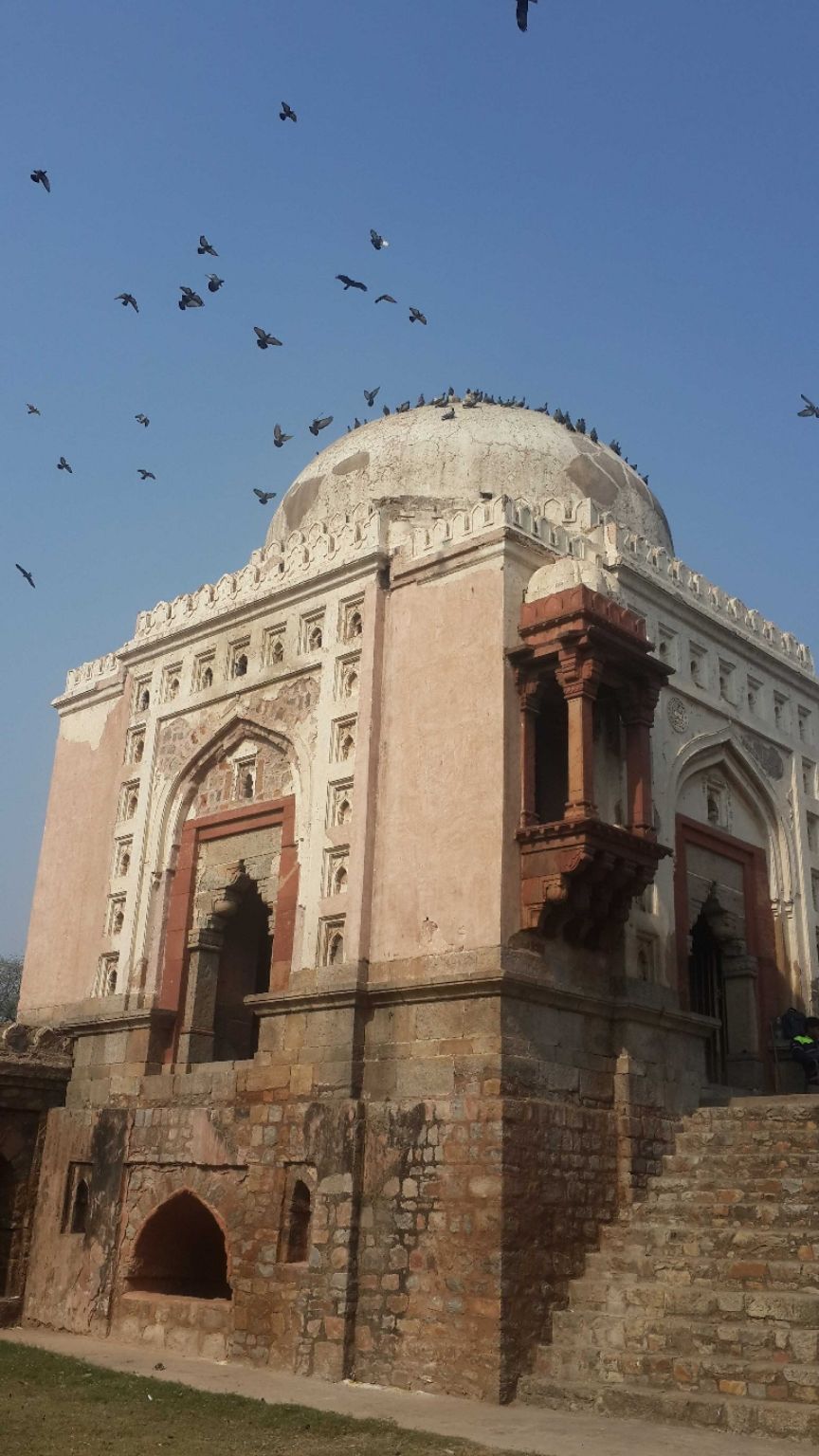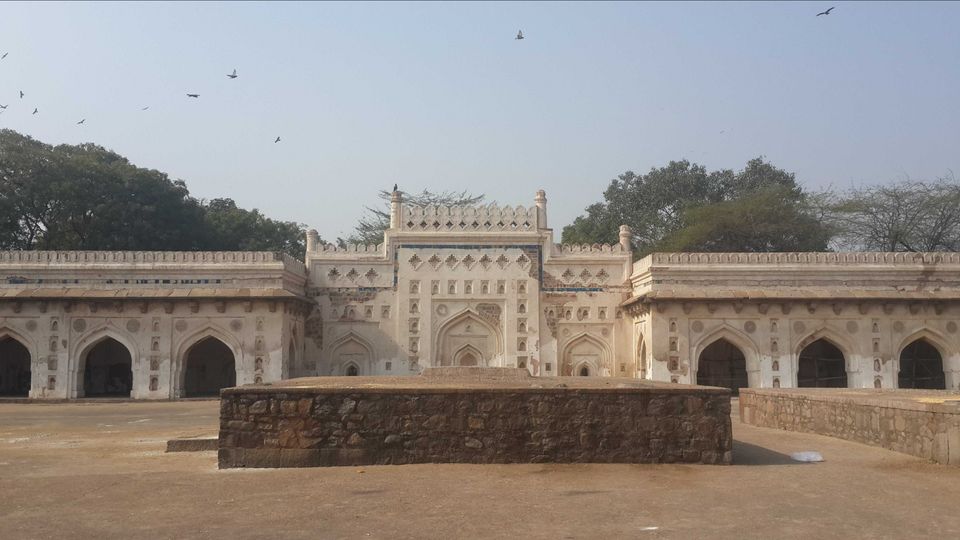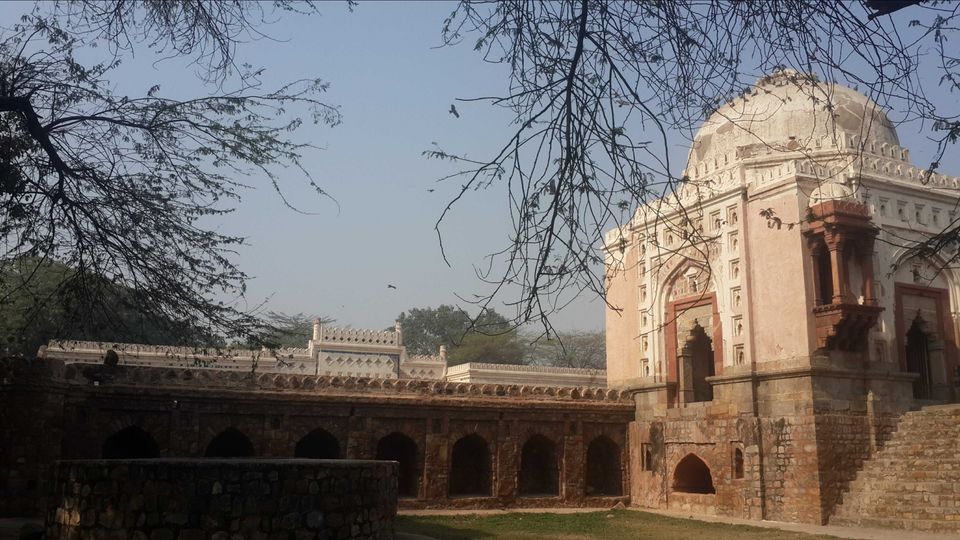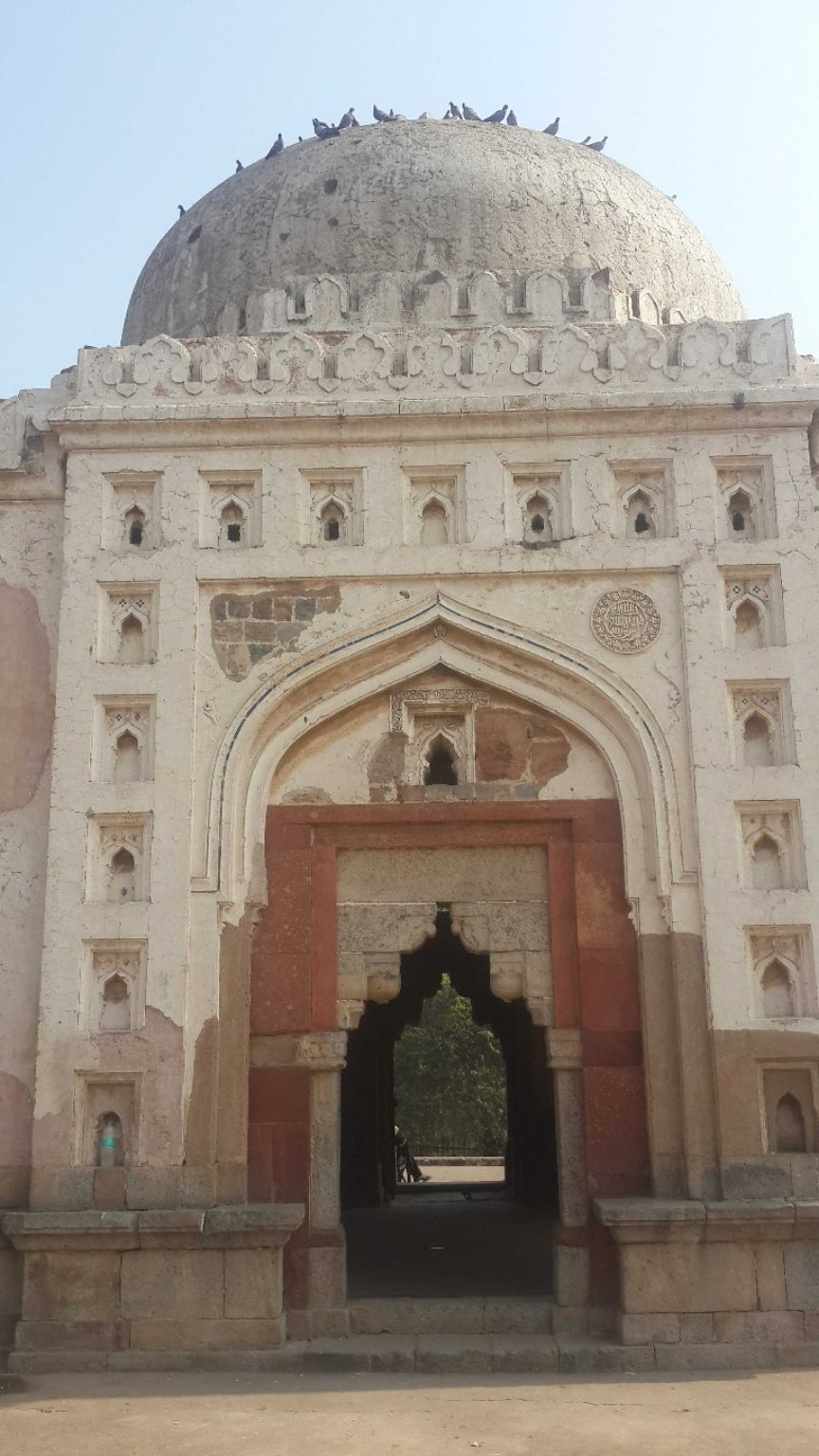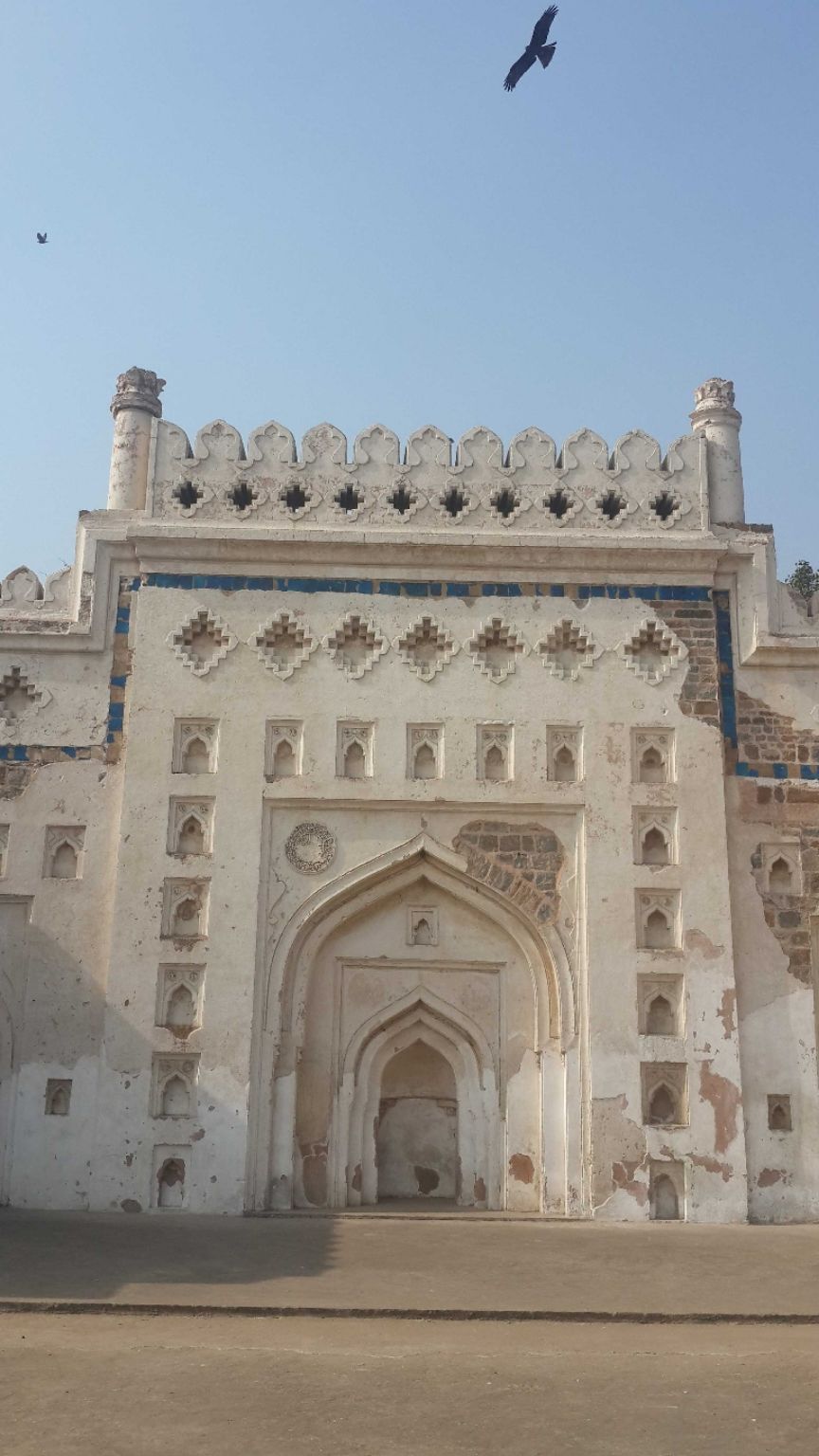 Tucked away in the bosom of Mehrauli village is an unsung historical gem called Zafar Mahal (in Persian,it's meaning is Palace of Victory). It's forgotten by the locals and largely ignored by the tourists. I wanted to visit this place for the longest time and when I actually did,I was blown away. This place captures the irony of the thing called life. The once mighty Mughals who reigned over a glorious empire and built splendid monuments in Agra,Fatehpur Sikri and Lahore were so humbled in their fading years in the 19th century that it pains the visitor to witness their decline. When you go there, you feel, how the mighty have fallen.
Zafar Mahal was the last imperial palace built by the later Mughals. In fact,the entrance gate was built by Bahadur Shah Zafar,the last of the Mughal kings. Such was his tragedy that he had even earmarked a place inside the palace for his eventual burial,called Sardgah,but it was denied by the British who banished him to Rangoon after the revolt of 1857. There he died in penury,a broken man, whose name Zafar meant victory! Such is life. C'est la vie.
The beautiful milky white Moti Masjid is the highlight of this palace. It adjoins the famous dargah of Bakhtiyar Kaki. Next to it,in a lovely marble enclosure,are the rather frugal graves of later Mughals from 18th and 19th century. It hurts to see several simple graves crowded together in the enclosure, underlining their fallen fortunes.