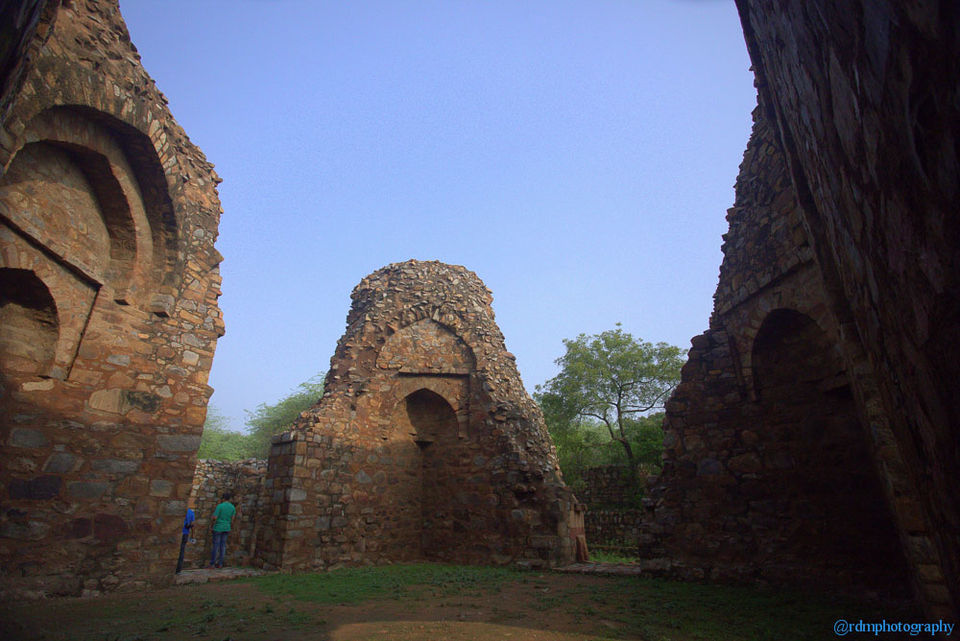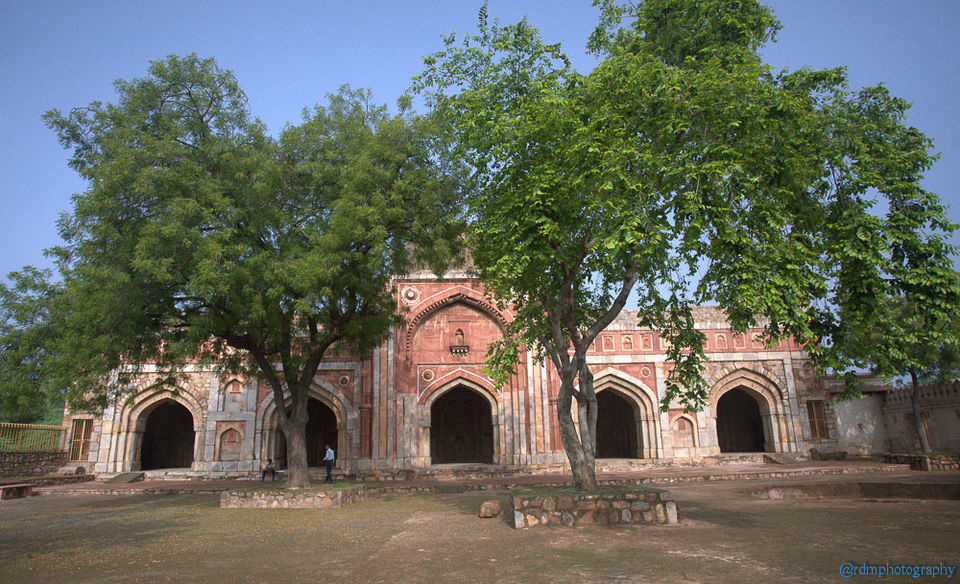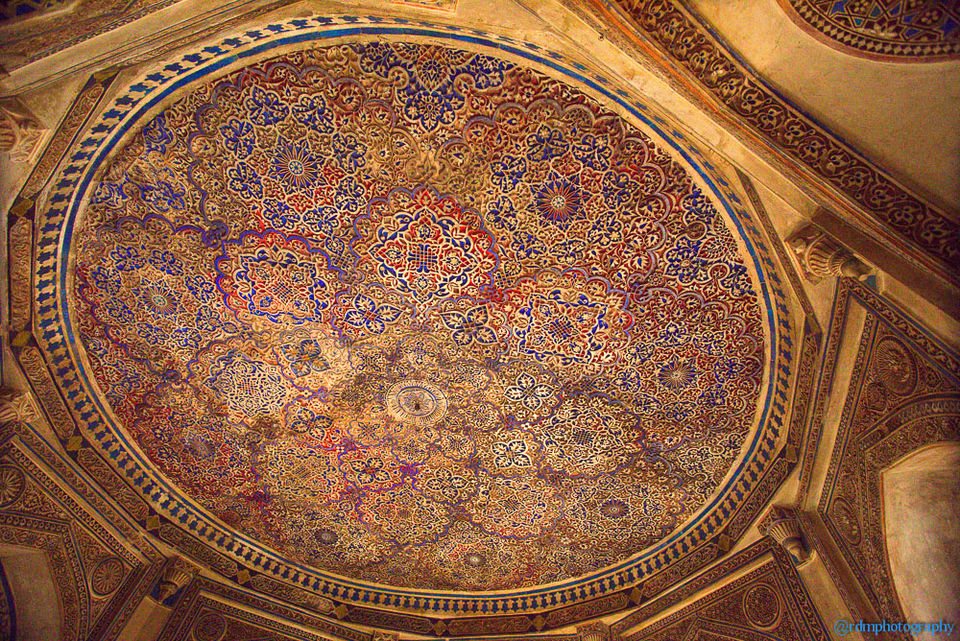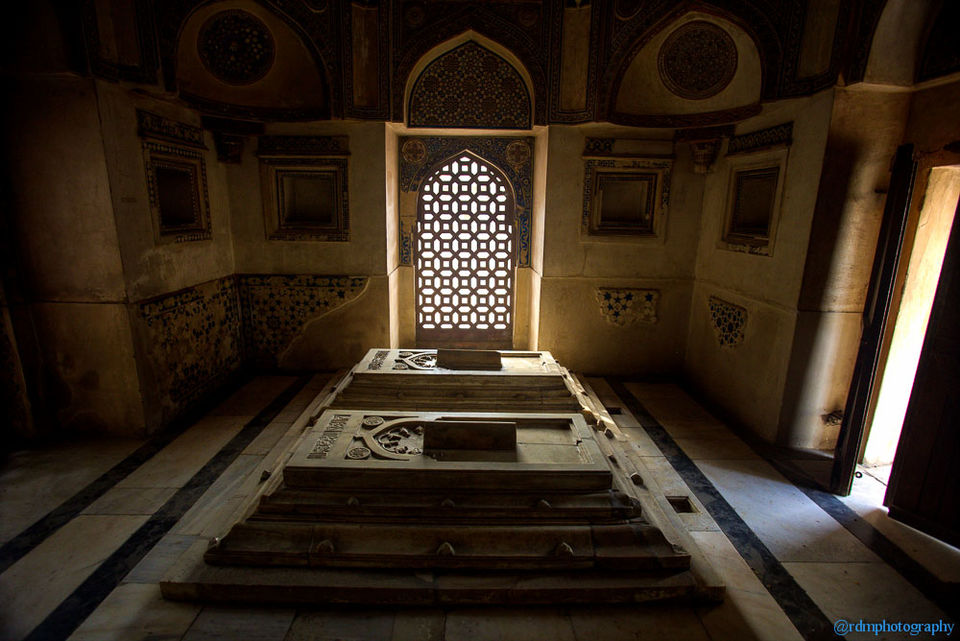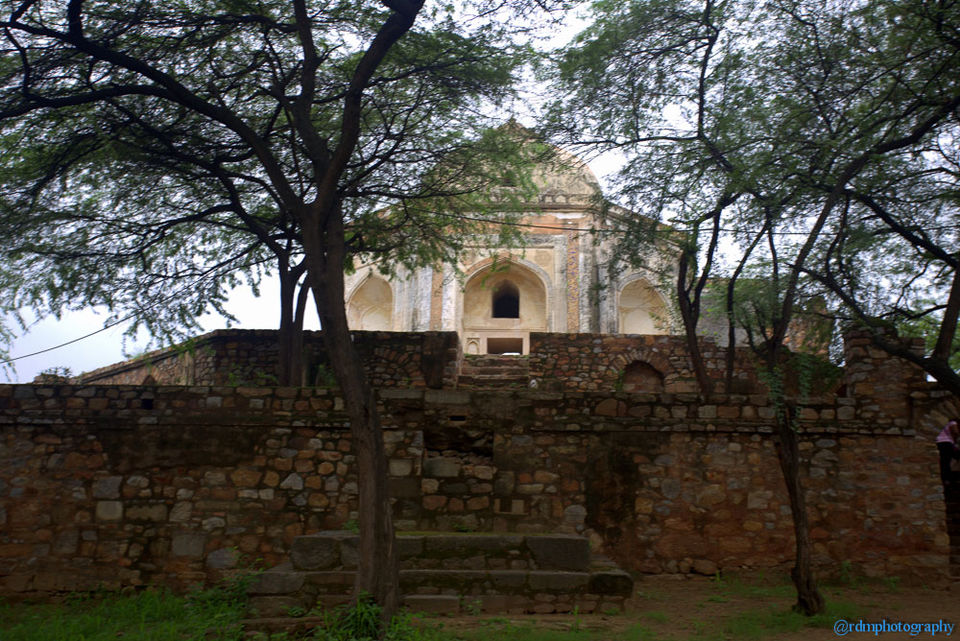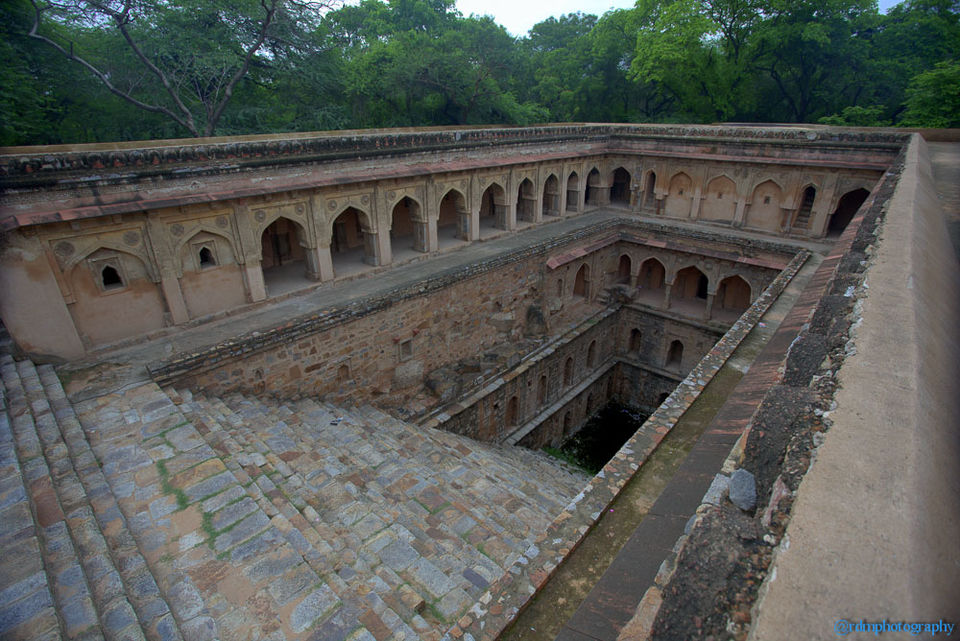 Next to Qutub Minar about 200 metres lies the Mehrauli Archaeological Park spread over 200 acres. Inside it there are many historically significant monuments. Some of them are the ruins of Lal Kot built by Tomar Rajputs in 1060 CE, oldest extant fort of Delhi, and architectural relics of subsequent period, Khilji dynasty, Tughlaq dynasty, Lodhi dynasty of Delhi Sultanate, Mughal Empire, and the British Raj.
The park also contains Tomb of Balban, 1287 CE, Jamali Kamali Mosque & Tomb of Maulana Jamali Kamali (Jamali Kamboh), built 1526 - 1535 CE, Quli Khan's Tomb, Gandhak ki Baoli, Rajon Ki Baoli (stepwell), Madhi Masjid, Jahaz Mahal, Zafar Mahal of Bahadur Shah II alias Lal Mahal, Hauz-i-Shamsi and Tomb of Adham Khan.
I visited the park as a part of a heritage walk, with Ms Moby from Delhi Heritage Walks. It was a very interesting walks with Ms Moby telling us various anecdotes. If you have time while you are visiting Delhi or else you live in Delhi spare a couple of hours on a Sunday morning and enjoy the walk.
The Jamali Kamali Mosque and Tomb comprises of two monuments adjacent to each other, one is the mosque and the other is the tomb of two persons with the names Jamali and Kamali. The name "Jamali" is Urdu, though originates from "Jamal" which means "beauty". "Jamali" was the alias given to Sheikh Fazlu'llah, also known as Sheikh Jamali Kamboh or Jalal Khan, a renowned Sufi saint who lived during the pre-Mughal dynasty rule of the Lodi's. Kamali was an unknown person but associated with Jamali and his antecedents have not been established. They are buried adjacent to each other. The mosque and the tomb were constructed in 1528-1529 and Jamali was buried in the tomb after his death in 1535.
As the park is very close to Mehrauli village most of these monuments continue to be vandalised even today.