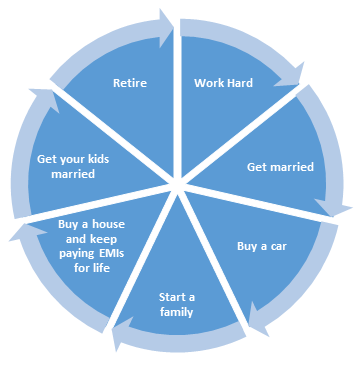 This is how the flowchart of life looks like where I come from. I'm sure it's similar for most of us. After all, coming from a small town in ultra-competitive India, you have to run harder than the rest for survival and to make the above dreams come true. Such is the importance of the conventional dreams that every person either has to be in government or be an engineer or a doctor to have a chance at a "safe and decent" career that can take you closer to the above dreams.
Don't get me wrong. There's nothing wrong with the above approach if it means bringing prosperity in life. However, travelling has opened me up and spoilt me forever!
Why am I drifting away from the conventional dreams?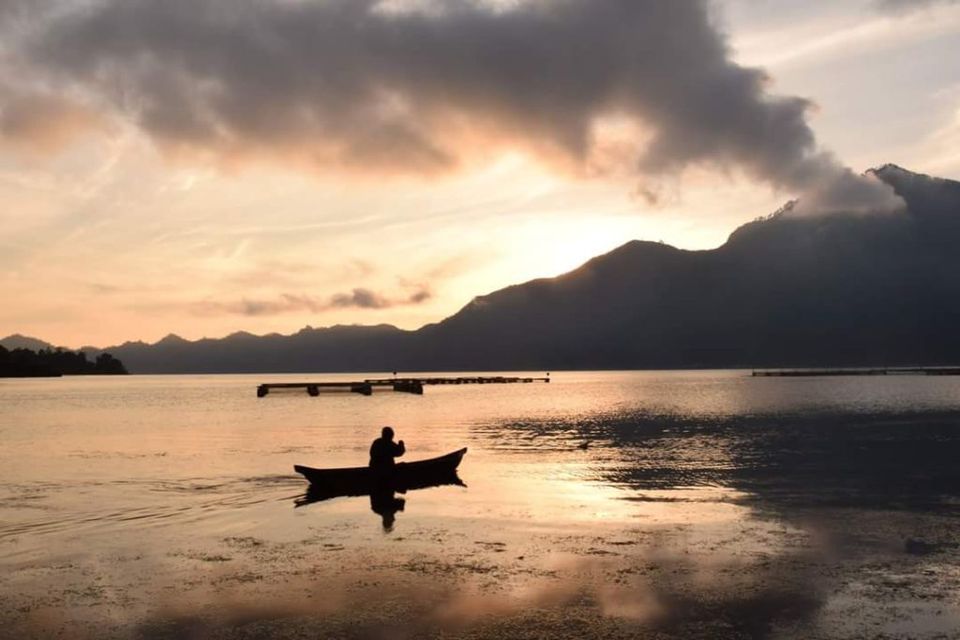 For starters, I was always a non-conformist who failed to understand why people run behind the same set of things. However, without any alternative in sight, I kept pursuing the mirage. It was only when I got a remote job (at a lower salary and higher uncertainty) that I got a chance to hit the reset button in my life! To sum it up, following reasons are the culprits, which took me away from the pursuit of happiness and I'm happy about it!
Location Independence
Career Independence
Financial Independence
Self-exploration
Unique experiences
Location Independence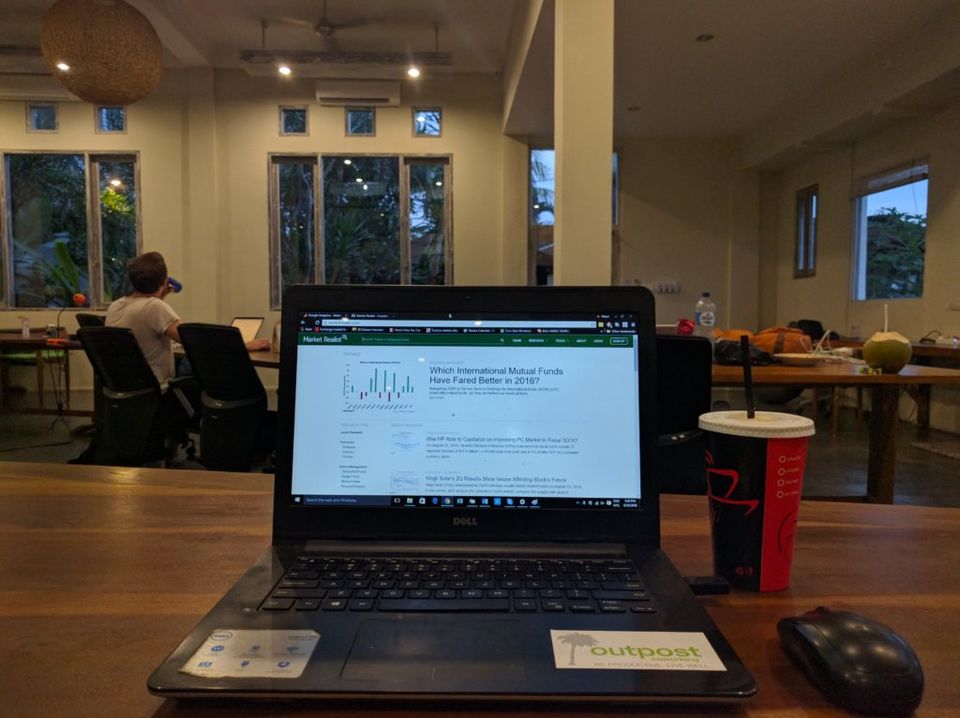 With a remote job in hand and backpack on my shoulders, I stepped out of my comfort zone to explore a whole new world. I have been questioning the rationale behind settling at one place ever since. I still want to have a home base, but paying the hefty mortgage to have one where I'll probably just spend 6 months of the year is a little too much. Isn't it? Plus, why buy when you can rent cheaper, and at multiple locations in a year? I'm not agnostic to the idea of buying a house someday. I just don't want to get stuck in life because of that. As a rule, I have decided that paying anything more than 25% of my post-tax income on monthly instalments for a house is not worth it!
Career Independence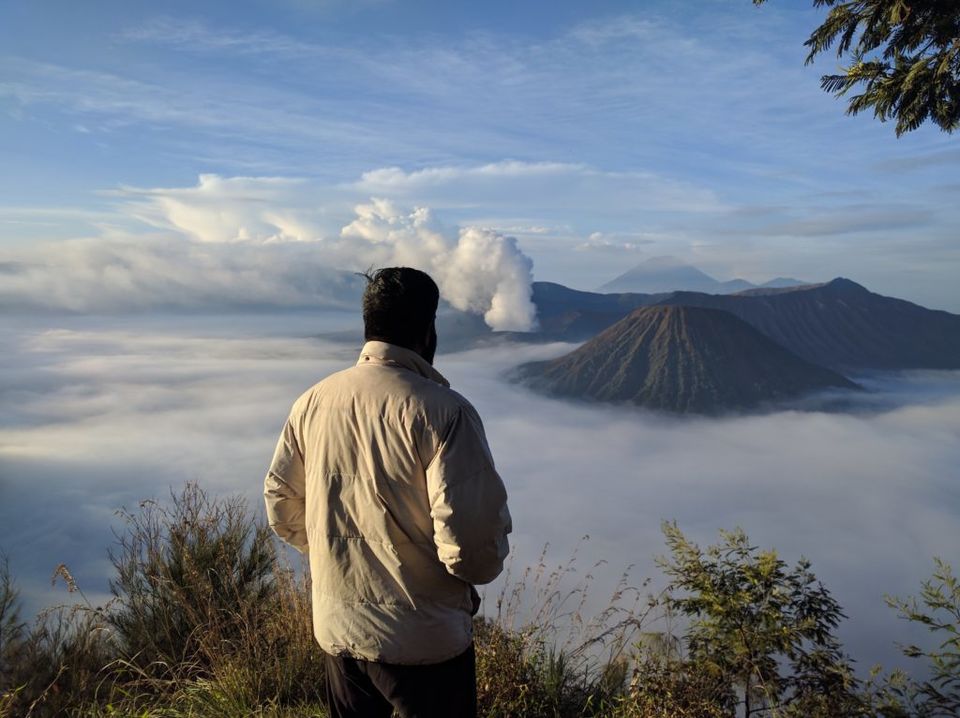 How many of your friends and colleagues are stuck in bad jobs and dead-end situations just because they have a mortgage to pay off? I have many. For me, the joy of facing new challenges and learning something new scores over the joy of owning things. I feel that I am better at channelizing my energies at doing something new than to worry about material things. Travelling solo to new places through my remote job has helped me unlock this perspective with a greater clarity. I can afford to make mistakes and learn from them, I can decide to take a break and learn something new, or I can decide to be an entrepreneur without worrying about survival. My career is in my hands and I'm loving it! Moreover, travelling adds few distinct skills, which help you immensely in your career. I'll write about it separately.
Financial Independence
Why should I buy a flat just because I make enough money to pay my EMI?
Sounds counter-intuitive, right? Location and career independence translates to financial independence. Apart from saving on EMIs and other material aspects, I can have better control of my finances. How? I can choose where I want to be, depending on my budget! Compare this with the days when I was in a corporate job, working hard to meet the cost of living in a metropolis. With the money that could fetch me a small rented apartment and "normal" way of life in the city, I now roam around the world! For me, that's financial independence!
Self-Exploration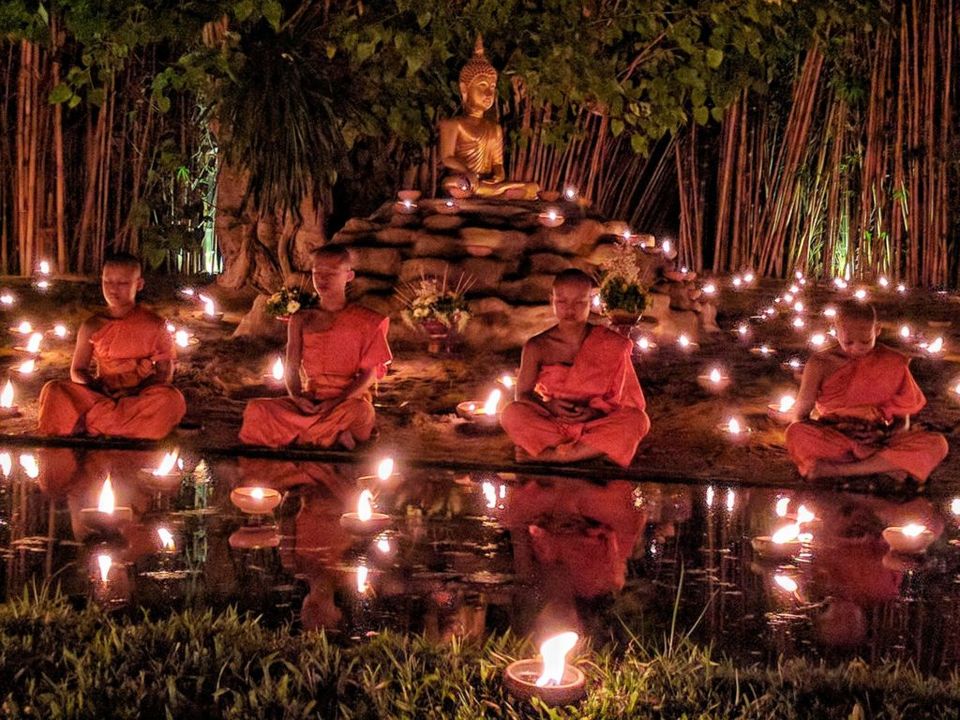 No matter how clichéd self-exploration sounds, it's the biggest benefit of travelling with an open mind. We all know what we are in a crude sense. However, travelling brings more clarity to the idea of 'you'. I met people who confirmed what I believed was true about me. I also got a chance to test my hypotheses about myself and the world during my journey. Plus, stepping away from the action gives you a new way to look at things. For more, let's grab a coffee! Drop me a line on my Facebook Page!
Unique Experiences
Out of 10 notable unique adventures I have done so far, 7 happened in last four months, when I was travelling around SE Asia. Club it with the unique cultural experiences like Buddha Day in Thailand, Wayang Kulit, Visit to Cambodia, and Prambanan Ramayana, and I can safely say that I have explored more in the last four months than I did in 31 years prior to that. I'll talk more about these experiences in separate posts.
In no way, I'm trying to say that solo travelling is easy. There are moments of loneliness, confusion, uncertainty and a lot more. Let me save that for another post! Thanks for reading till the end!
This blog was originally published on '50 by 50'