Sushma Swaraj, undoubtedly, remains the best performing minister in Narendra Modi's cabinet. Over the last year or so, Swaraj and her team have used Twitter to truly extend the scope of their reach.
On days when she is not having peace talks with Pakistan, Swaraj acts as a saviour. Be it for Indians caught in Jordan or workers languishing in Saudi, she has been helping Indians in extreme straits.
She is in the news again for helping a couple who contacted her on Twitter, proving that she is the leader India needs.
On August 4, when a distressed Faizan Patel, a Mangalore-based photographer, tweeted that his wife Sana Fatima Khan lost her passport and he would have to travel on his honeymoon without his "honey", little did he know that things would fall in place.

On August 8, he tweeted a picture to Sushma Swaraj in which he is on a train with a picture of his wife stuck to an empty seat next to him.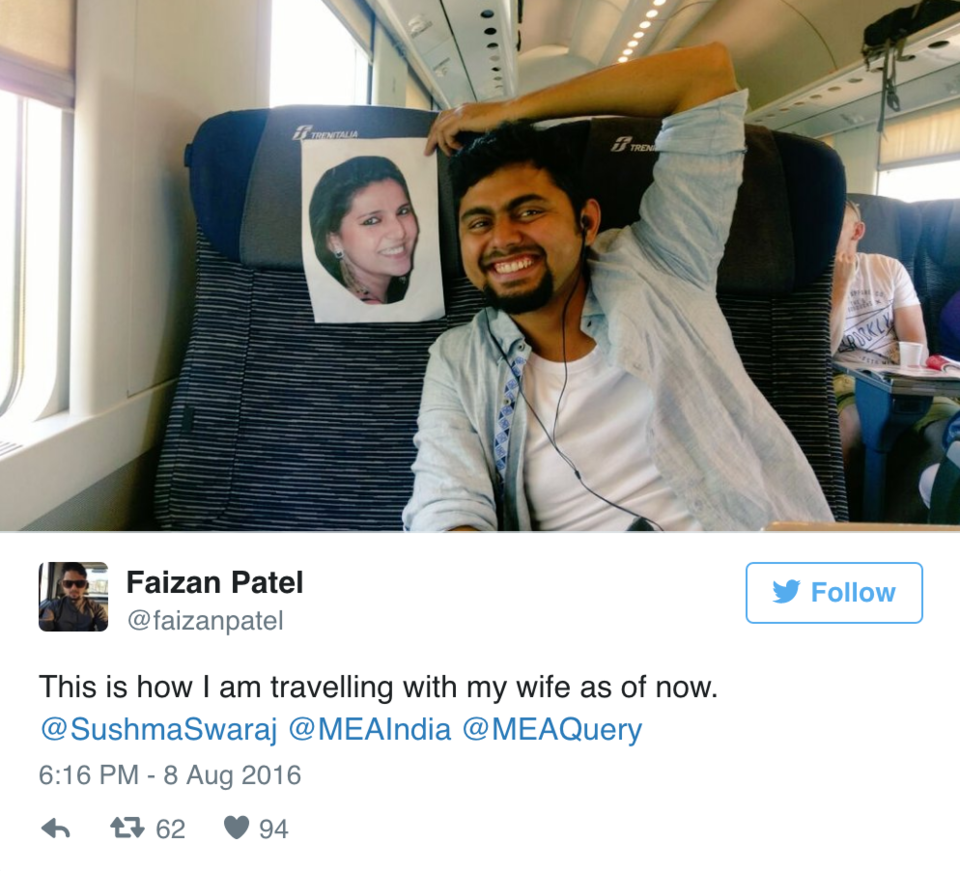 This was not the first tweet he sent to the External Affairs Minister. In a series of tweets he pleaded for help. One read, "We had got our Schengen visa within two days of applying for it. Getting a new passport seems like a task." But the photo seemed to have done the trick and Swaraj immediately responded.

That's not it. The minister followed up on the issue and immediate action was taken.

Hats off Sushma Swaraj!