We all know this by now that women face greater obstacles, especially when travelling alone. In such cases, what is your immediate course of action? While some may feel frightened and opt to ignore it, Namrata Mahajan resorted to a completely different strategy.
She was travelling alone on an outstation train in Maharashtra and while passing through Shegaon railway station, she felt scared of a male passenger who seemed indecent because of his behaviour and body language.
Namrata, without any delay, tweeted this to the Railway Minister.

Soon after the tweet, the lady instantly attended to by authorities. The Railway Ministry swung into action immediately and the Railway Protection Force addressed her complaint within 40 minutes.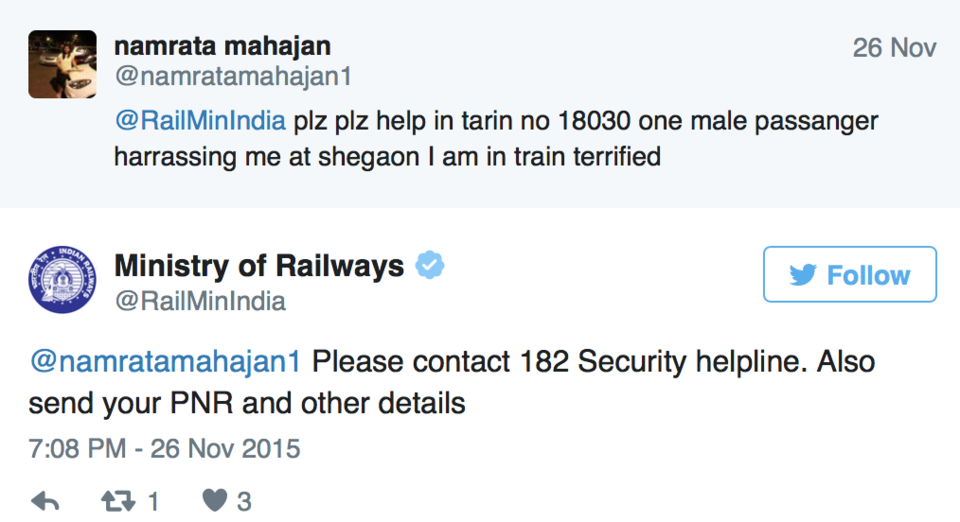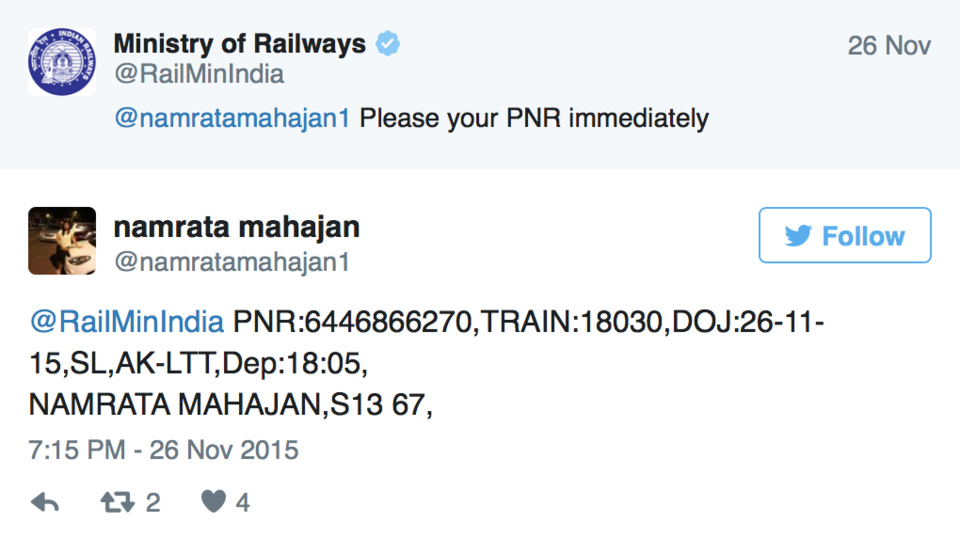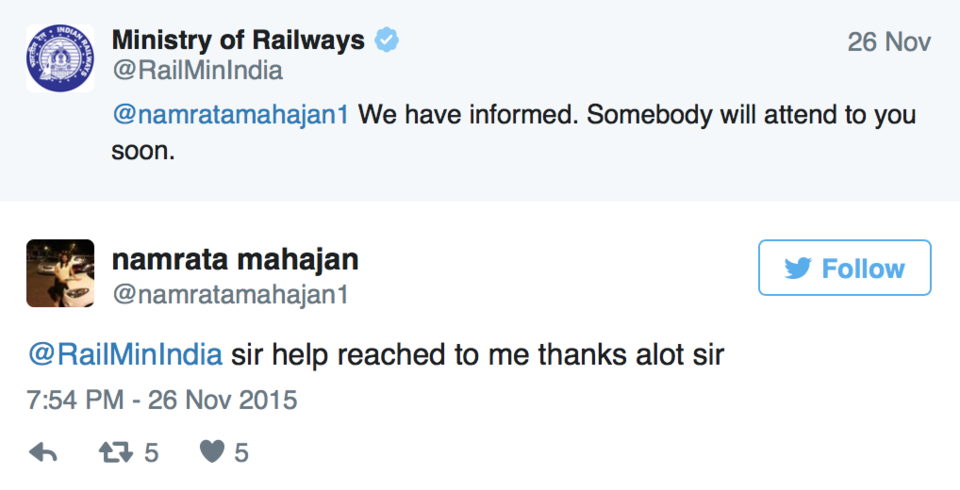 As the train reached Bhusaval station in 40 minutes, she was immediately attended by RPF jawans.
When asked why she felt distressed, Mr Patil said, "the man had a wait-listed ticket and his behaviour and body language did not seem to be decent and since Mahajan was travelling alone, she felt terrified". The male passenger was shifted to another coach as he had a valid ticket.
Kudos to everyone at the railway ministry for prompt response.