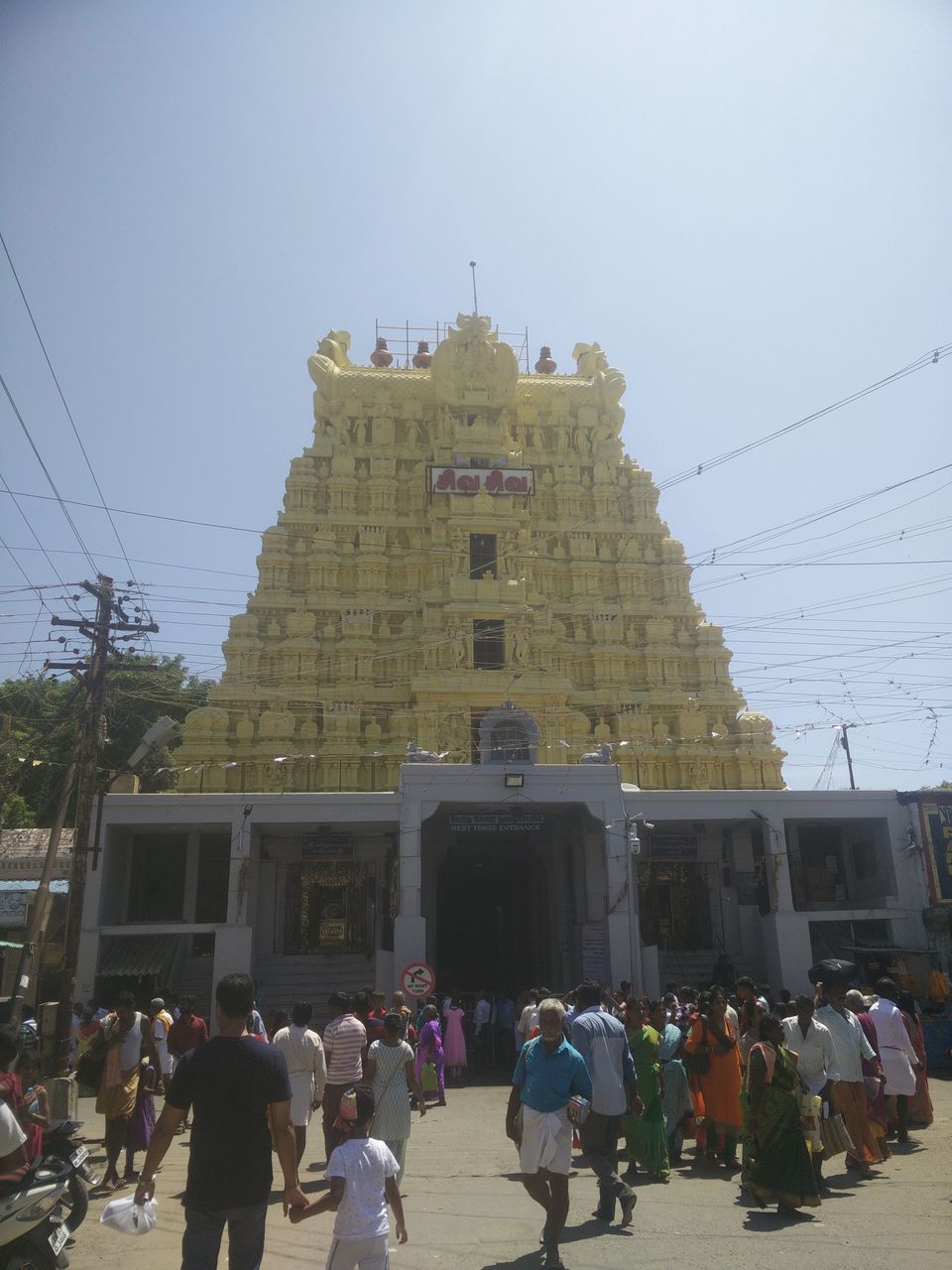 My road trip started from Bangalore to Madurai and now I landed in Rameshwaram. It was an exhilarating experience especially the scenic road view. Madurai to Rameshwaram distance is 169 kms .
The temple was magnificent with its large gopurams and architecture and the location itself is particularly impressive.The third corridor of Ramanathaswamy temple is the longest one in the world. This temple stands as an epitome of Dravidian architectural style of the medieval ages.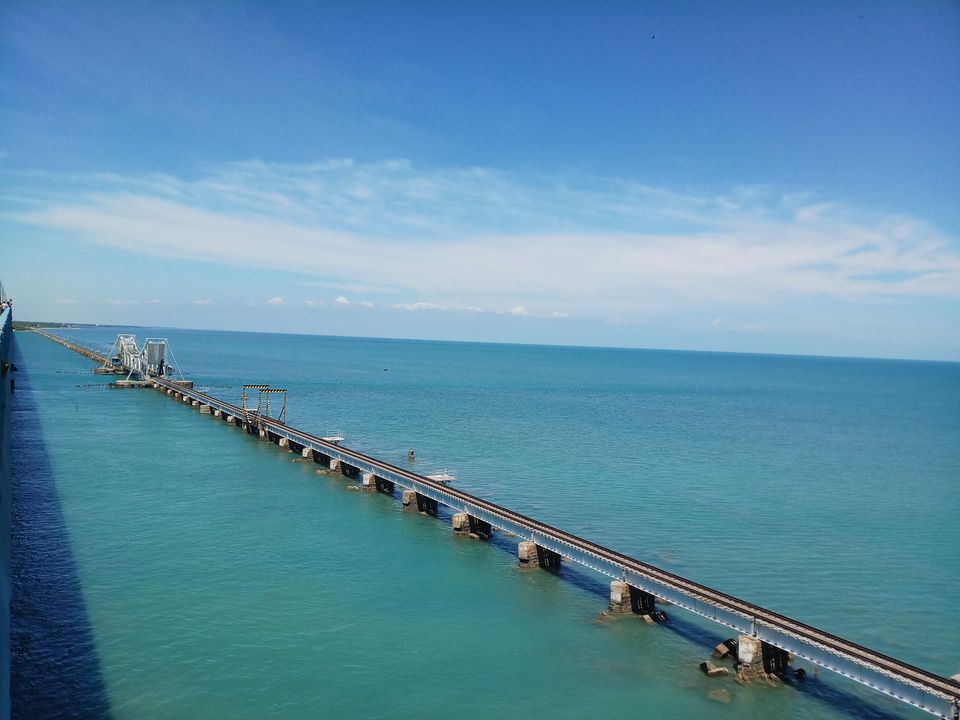 Rameshwaram is located on Pamban Island separated from mainland India by the Pamban channel. According to mythology this was the place where the Hindu god Rama built a bridge across the sea to Lanka to rescue his wife Sita from her abductor Ravana. The Ramanathaswamy Temple, dedicated to the Hindu god Shiva, is located at the center of the town.
It is considered a holy pilgrimage site for Hindus. Here only, Lord Rama worshipped Lord Shiva to cleanse away the sin of killing Ravana.
Rameswaram is the closest point to reach Sri Lanka from India and also geological evidence suggests that the Rama Setu was a man made bridge between India and Sri Lanka.
The view of the city is majestically beautiful and it has deep religious connection. I had the pleasure of spending time there during Dusherra festival and i realized one should know few things before planning a trip to Rameshwaram.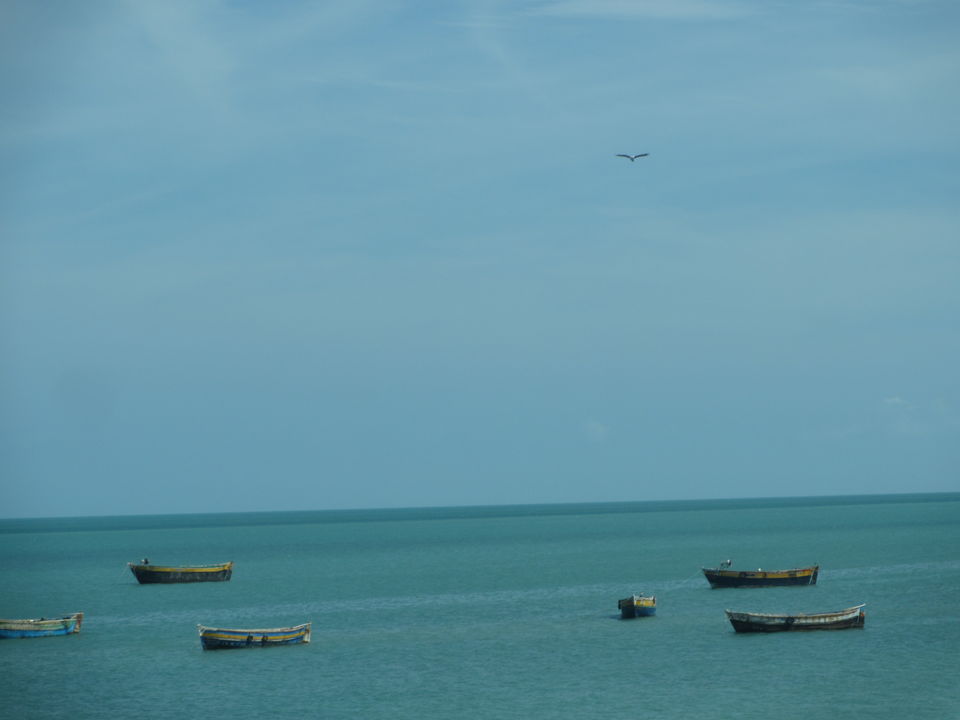 Best Time to Visit Rameshwaram: July to August & October to March
Entry- I was not aware of the gates/entry points and we were misleaded.There are 4 gates (East/West/North/South). East gate is the main entry. Remember to keep your shoes at east gate so that you need not have to walk bare foot for longer distance. You get your tickets at East Gate itself.
Entry fee - Officially you have to just pay Rs.50/- for a person and walk to the 22 different wells inside the temple.Unofficially there are people who charge from 150 to 250 per head, they come along with you to all the wells and ensure that you get a bucket from each well. But trust me no need to take these people along with you as I was able to get water from each well without them. It would take maximum 2-3 min on each well and some of the wells you wont get any queue. But there is a very long queue for entering to the well hall. Now move to main temple,it also has a very big queue. But if you want to skip the queue there are people who will charge you 200-300 per head to get you darshan quickly.
No mobile phones - Dont take your mobiles with you as it is not allowed inside temple . Otherwise you have to pay for every single mobile phone to keep it at shop near the temple.
Steps to follow to perform rituals :
This is a must check point. If you dont know the systematic steps as mentioned below you will end up wasting your time.
The very first ritual is to take a dip in the sea at rameshwaram beach just near the temple (located near the East Gate). You can just dip your feet and sprinkle few drops of water if you dont want to get wet. The atmosphere of the beach is serene , you would just enjoy it.
Now comes the second part of ritual which I liked the most to take bath from 22 wells. There are staff who will pour the water on you.It's believed that all your sins are washed away and health regained after the bathing from all these wells. You need to go and stand in the queue ,and get splash by the water and then move to the next well. It was fun to run to each wells and get water pour on you and then again run to next well. At the end you will be fully wet. So if you were trying not to get wet in the sea.. here you are caught hold. But I would say don't skip this. Apart from religious significance you also have fun. These sacred ponds give another reason to the avid travelers to add Rameshwaram to their bucket list. But come prepared with spare change of fresh clothes as you complete the wells & finally leave behind the clothes you were wearing during the ritual. Their are changing rooms.
Third and important ,you can proceed to go to main darshan shining brightly in your fresh clothes. There are sign board for main darshan and still if you are lost as the temple is too big you can ask the volunteers , they are all around the temple.
Avoid Festive days - Rameshwaram is one of the pilgrim place and famous temples. If there is any festival it is over crowded. You would spend most of your time in queue. Get there early as the day pass it gets crowded.
Beware of people - There will be some unofficial people who will loot you in the name of different poojas or entry. Just be beware of them and be prepared to be hassled.
Places where you can get Prasad- You get the prasad inside the temple when you come out from the main darshan. You get the prasad outside the temple too.
Where to find Floating Stone - Rama is believed to have built a floating stone bridge, the Ramsetu bridge, that further continued to Dhanushkodi in Rameswaram till Talaimannar in Sri Lanka. You can find these stones in the city. But these famous floating stone is not at main temple. You can find them at Panchmukhi hanuman temple. They are kept in the jars, you can touch them. We were searching these stones but no one was able to guide us where we can find them.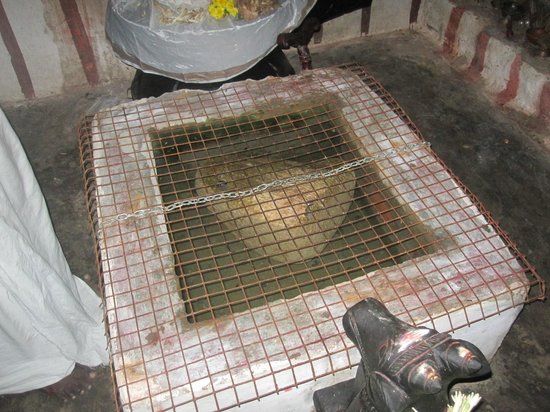 Best place to have Food: You get plenty of south Indian food around Rameshwaram. But if you are searching for a north Indian food then Marwari Bhojanalayas is the one for you. It is near the temple.
Stay- There are lot of hotels near the temple but there is one government affliated guest house near beach,I would recommend you to stay there.
DressCode- There is no such dress code there but they don't allow shorts especially for girls. It's better to cover your legs when you go to temple.
You can check out my Madurai travel link -
https://www.tripoto.com/trip/meenakshi-amman-temple-one-of-the-most-beautiful-and-biggest-temple-of-india-5a519e9d93ab9
Also Dhanushkodi travel -
https://www.tripoto.com/trip/road-trip-to-rameshwaram-and-dhanushkodi-reminds-you-the-road-trip-from-miami-to-key-west-5a51b67f6ea17
Frequent searches leading to this page:-
rameshwaram temple rules, how to visit rameshwaram temple, how to visit rameshwaram, rameshwaram temple visit, what to do in rameswaram temple