Nepal is a stunning, relaxing and friendly place and after the craziness of India my partner and I were indeed ready for something less intense! Liam and I travelled from India into Nepal at the border in Sonauli where we spent the night in a hotel called Paradise Hotel which it most definitely was not! The room was so vile and we didn't dare use the bathroom and just wrapped ourselves in our sleeping bags hoping we wouldn't wake up covered in rashes! During the night Liam heard a rustling noise but it wasn't until the morning when we were packing our rucksacks that we discovered what the rustling was when I was startled by a mouse which ran out of my bag and into the bathroom.
That morning we continued our journey towards Kathmandu and in total it took 20 hours to travel from Varanasi to Kathmandu. We arrived in Kathmandu and spent a couple of nights there to chill out and catch up on sleep. We immediately felt happy and relaxed in the capital and the shop owners weren't as pushy as they had been in India and we were able to enjoy wandering around without being hassled. The food was delicious too and everything was really great.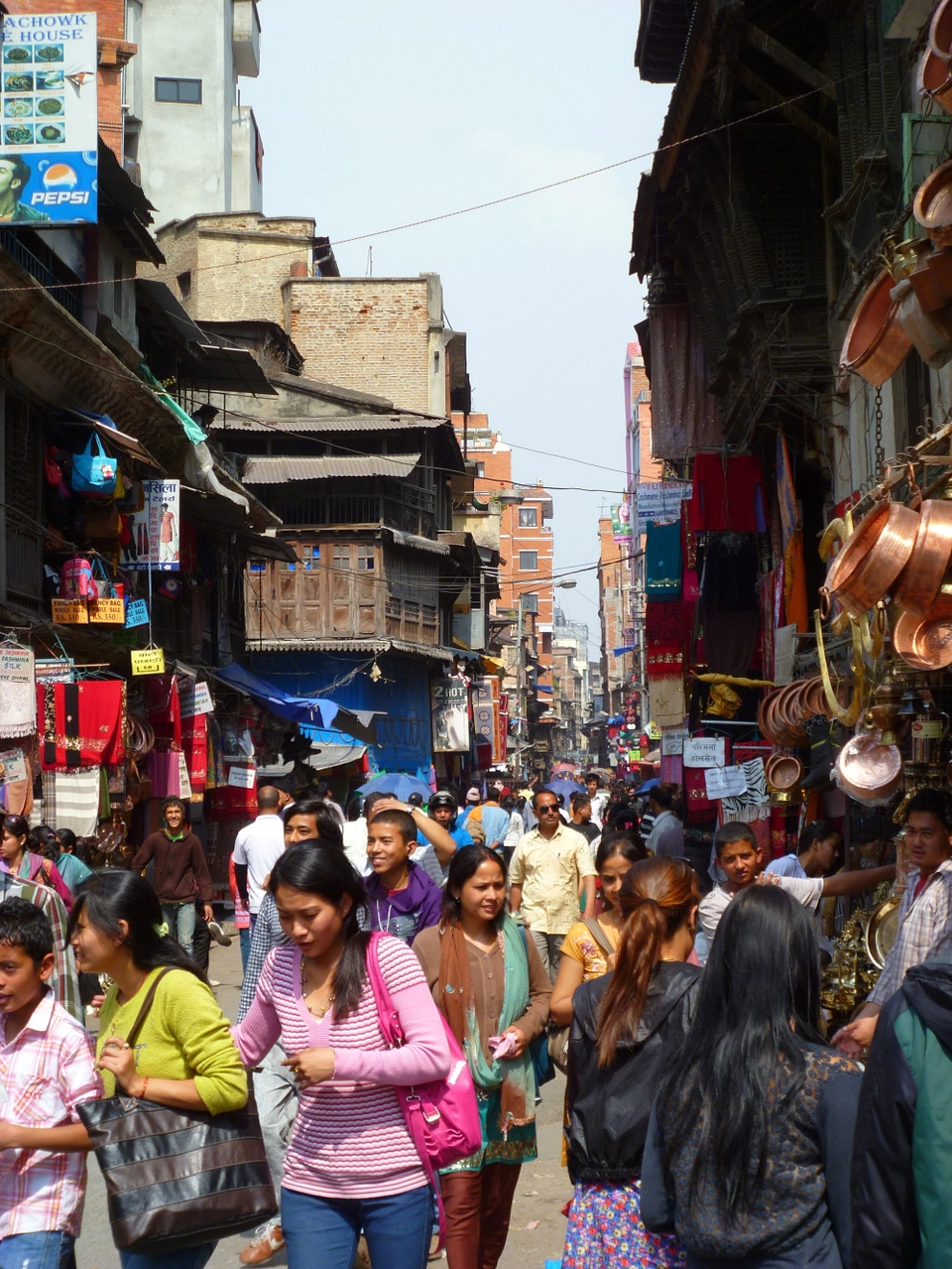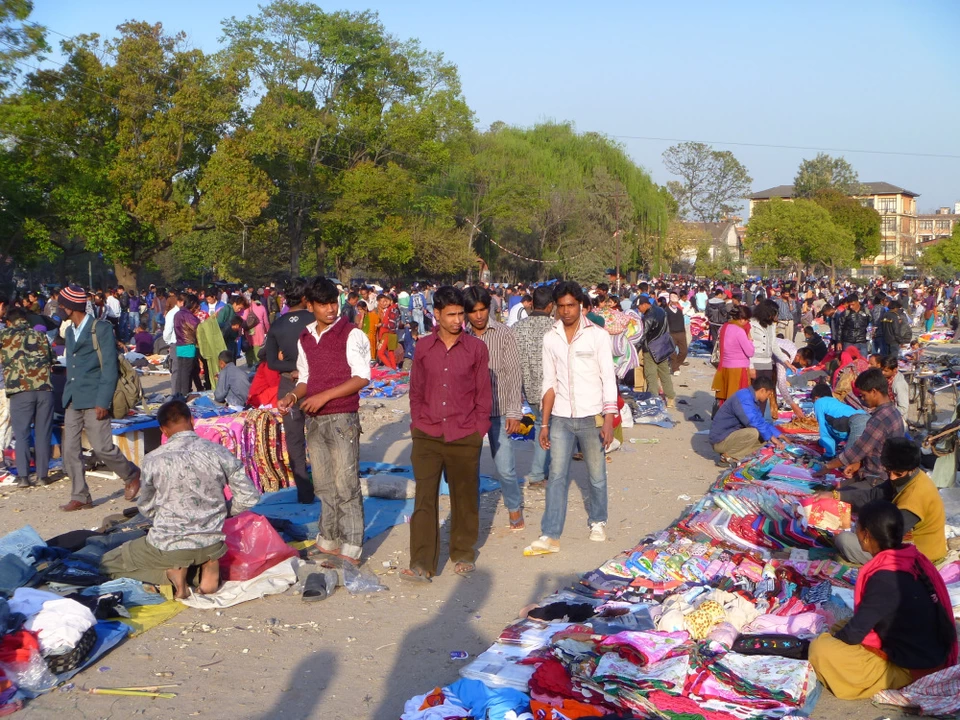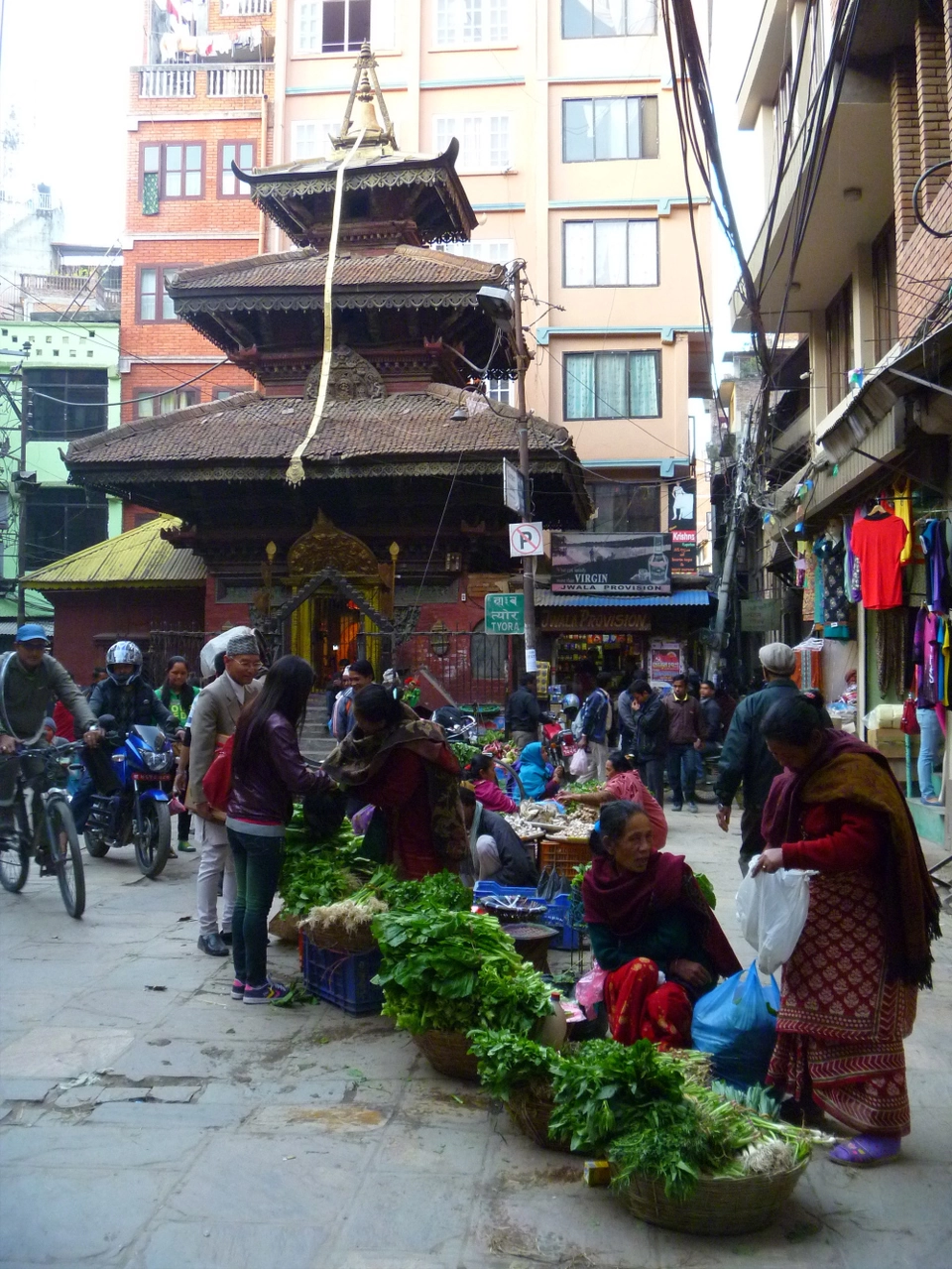 We took time to work out where to go and how to get there and were looking forward to exploring the himalayas. We decided to do a trek in the Annapurna Region called the Annapurna Sanctuary which goes to the base camp. We purchased our permits to gain entry into the park which were a bit costly but we decided to save money by doing the trek without a guide or porters to carry our bags. We travelled to the nearby town of Pokhara, about 8 hours bus journey away, from where we would start our trek. Pokhara is a lovely laid back town set beside a lake, we enjoyed spending a couple of nights at a very friendly hostel called The North Face Inn, exploring the town, eating delicious food and getting bits and pieces for our trek.
On the 20th March we set off and from the start the going was tough to say the least. We took a taxi to a place called Phedi and were confronted by an uphill struggle in the blistering heat. Eventually it evened out and we walked through beautiful countryside covered in trees and tiered crop fields.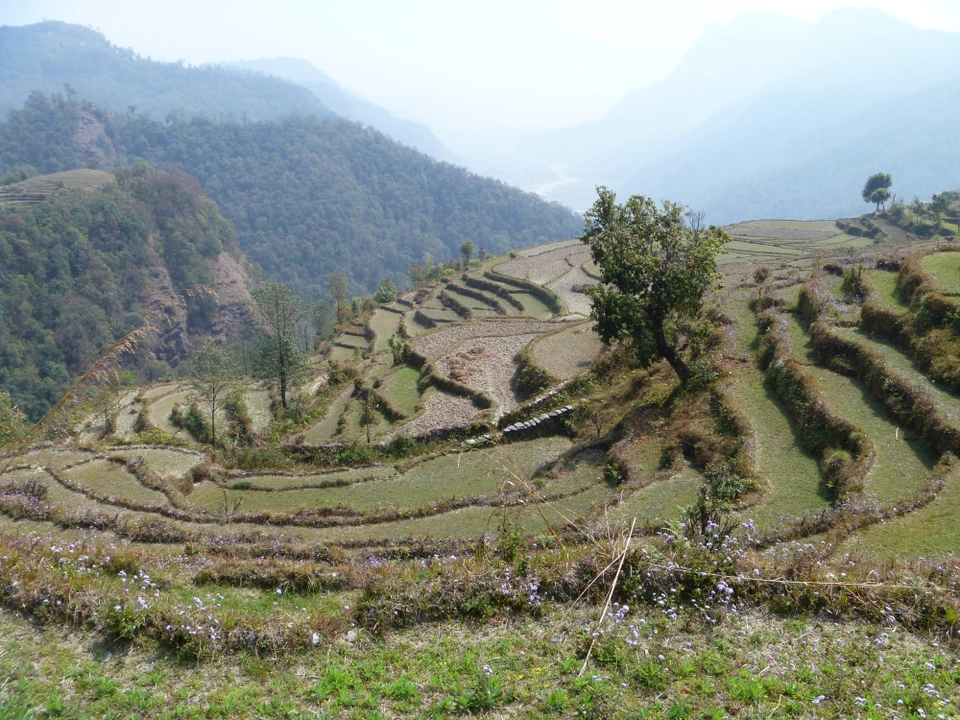 There were small communities every couple of hours or so apart, where you could find lodgings in what they call teahouses. They were basic but good enough and it was also possible to eat there too. It wasn't long until we could see the mountains in the distance which looked very impressive. At sporadic places along the way we would pass a local bunch of people carrying all manner of things, from big steal pipes to vegetation. They wear the flimsiest sandals and some of the items look so heavy and they travel for miles with them. It looked like incredibly hard work!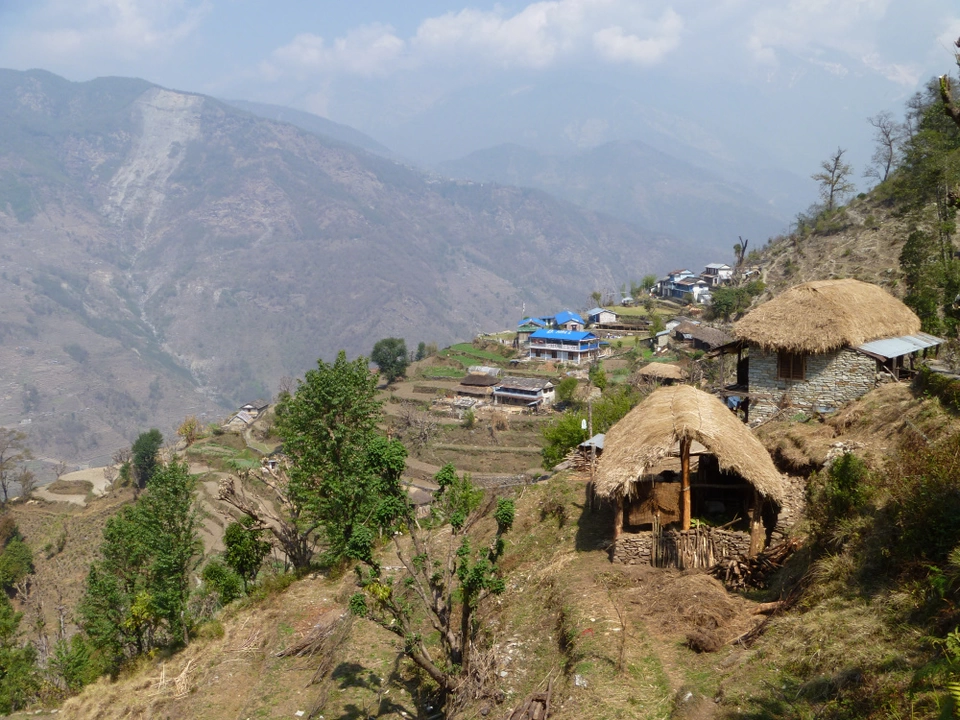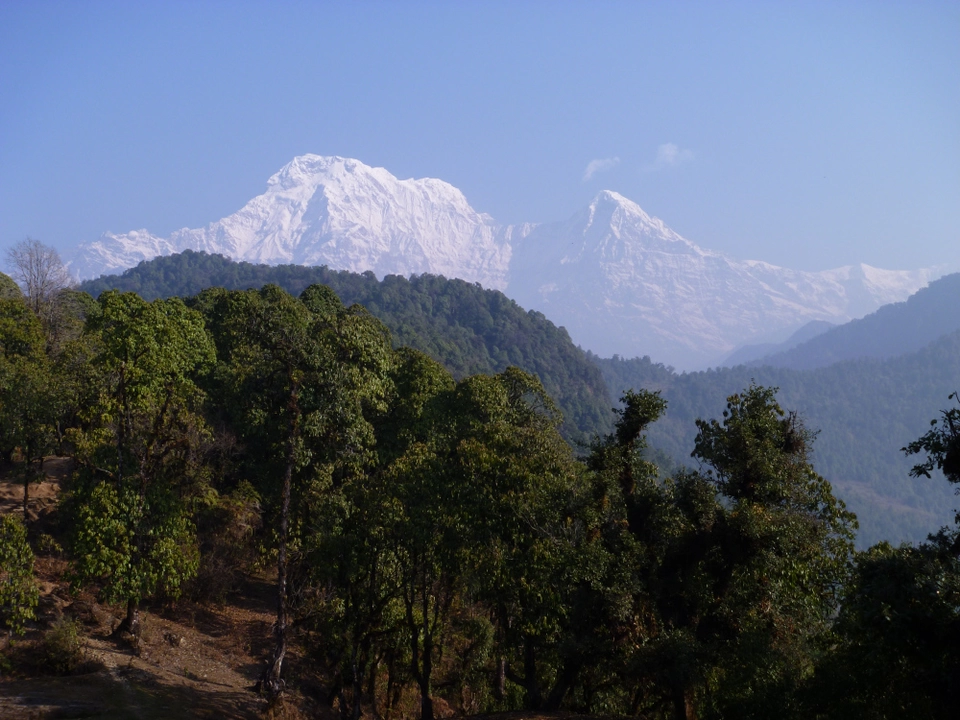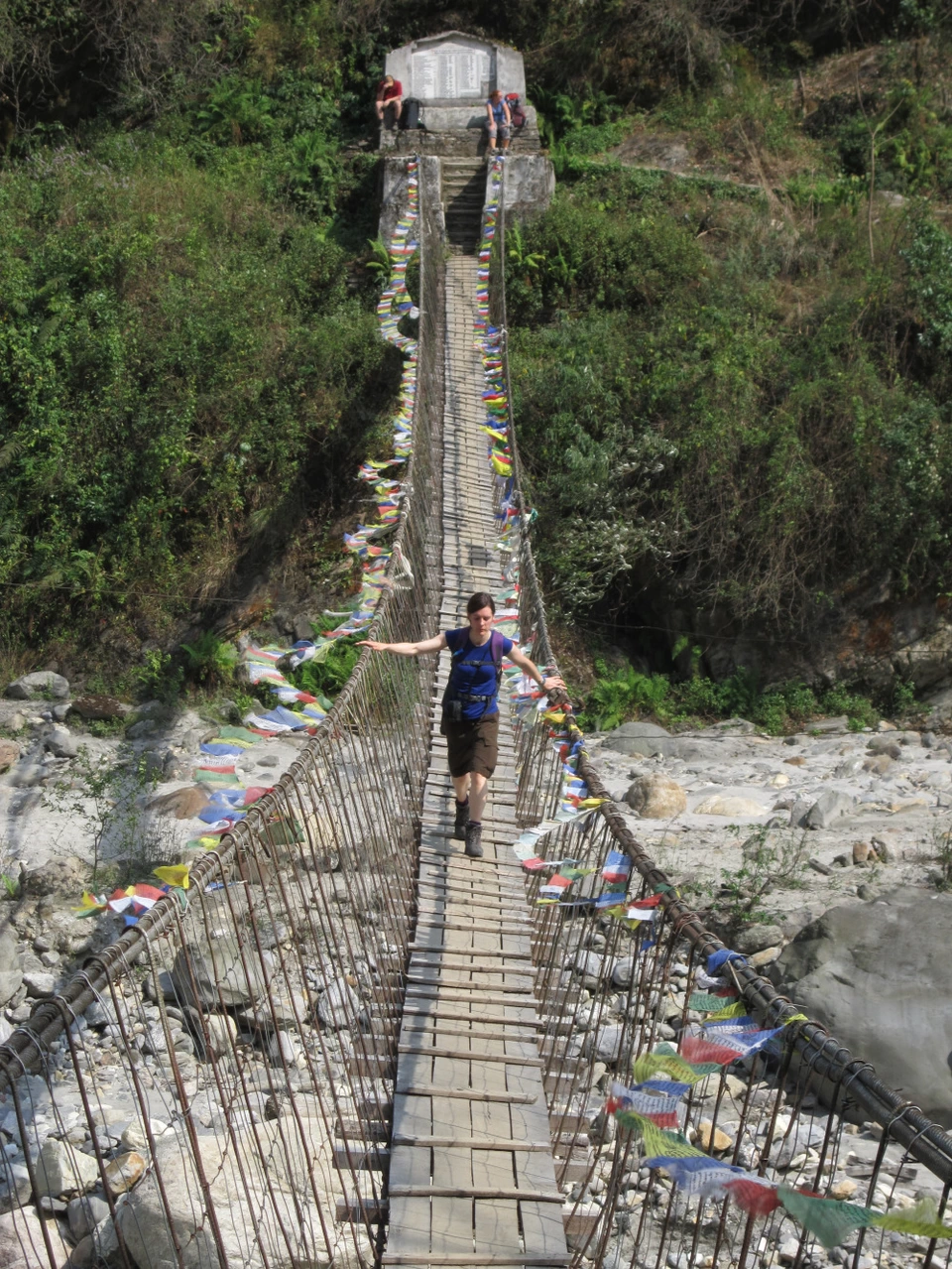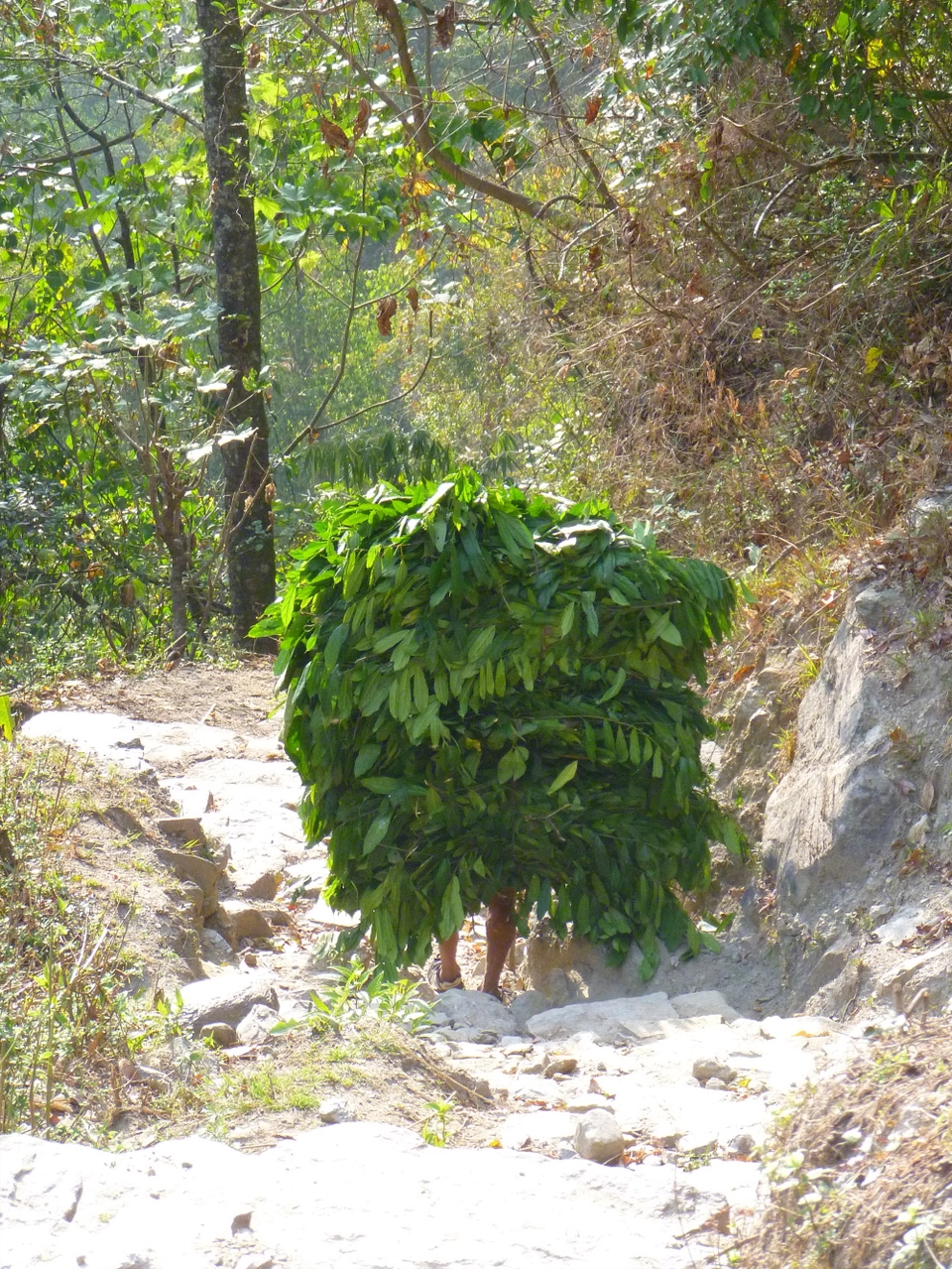 We spent 5-6 days walking uphill constantly for at least 8 hours each day and it was very exhausting! Liam was carrying a larger backpack and I was taking a rucksack. Due to the season, walking early morning was best as towards midday a haze would descend and obscure the view. For the later part, the path became covered in snow and ice which became harder as the surface was so slippery and we didn't have crampons. There were a few avalanche warning areas and at one point we heard an almighty crack like thunder and saw this waterfall of snow come cascading down the rocks. We were safe and able to watch from a distance which was pretty amazing.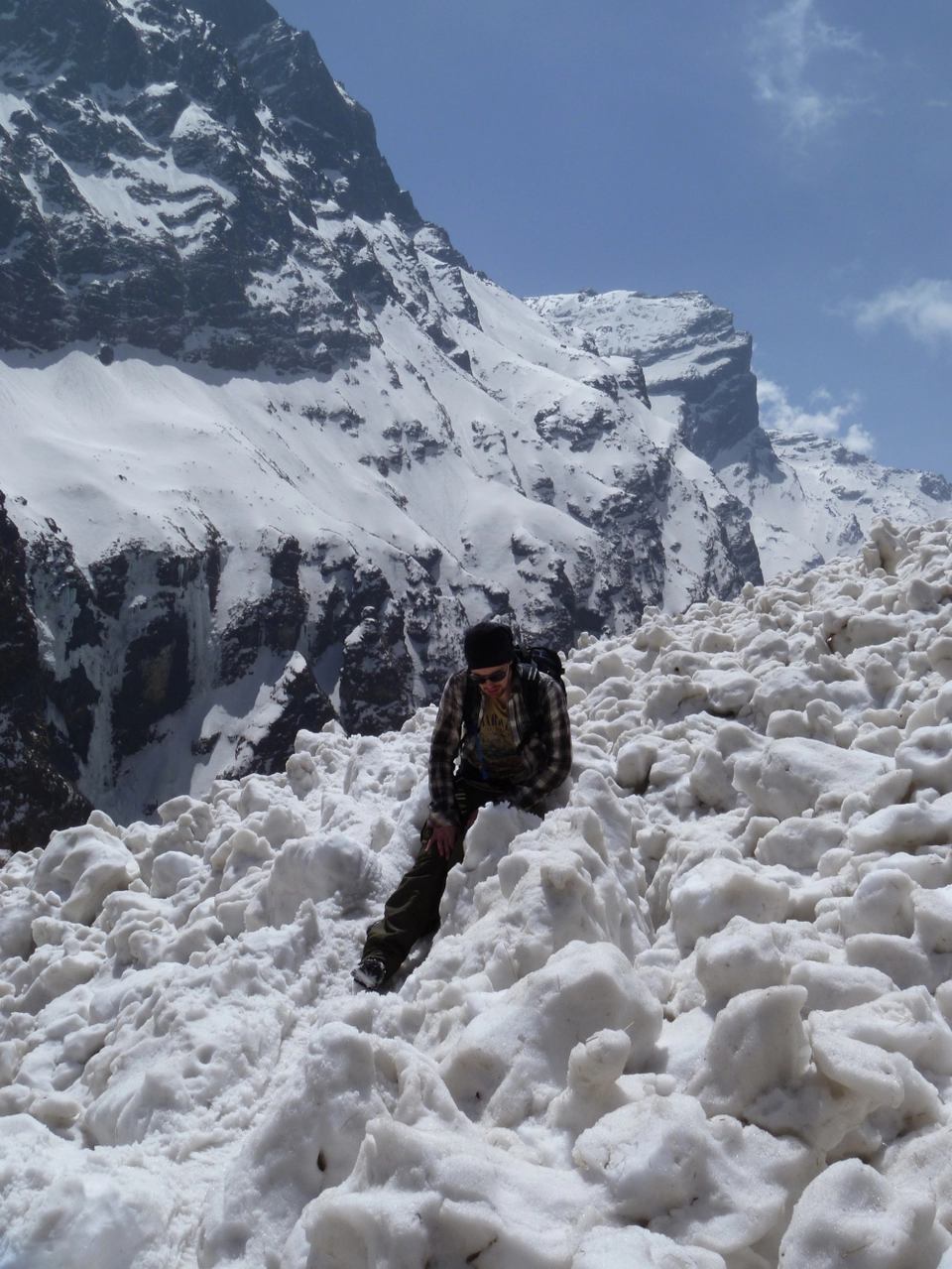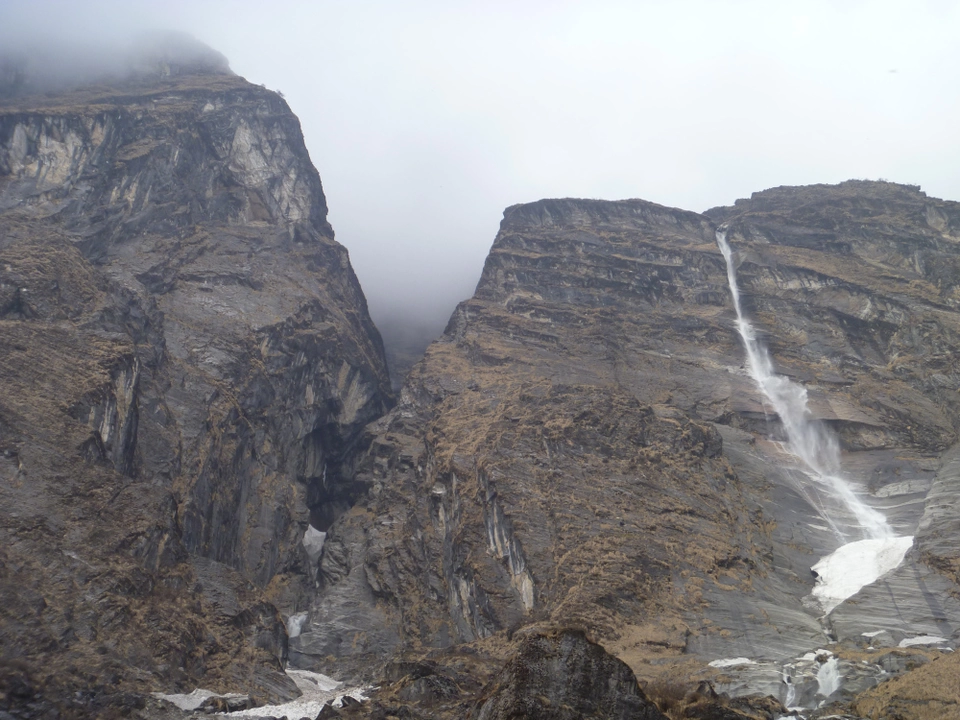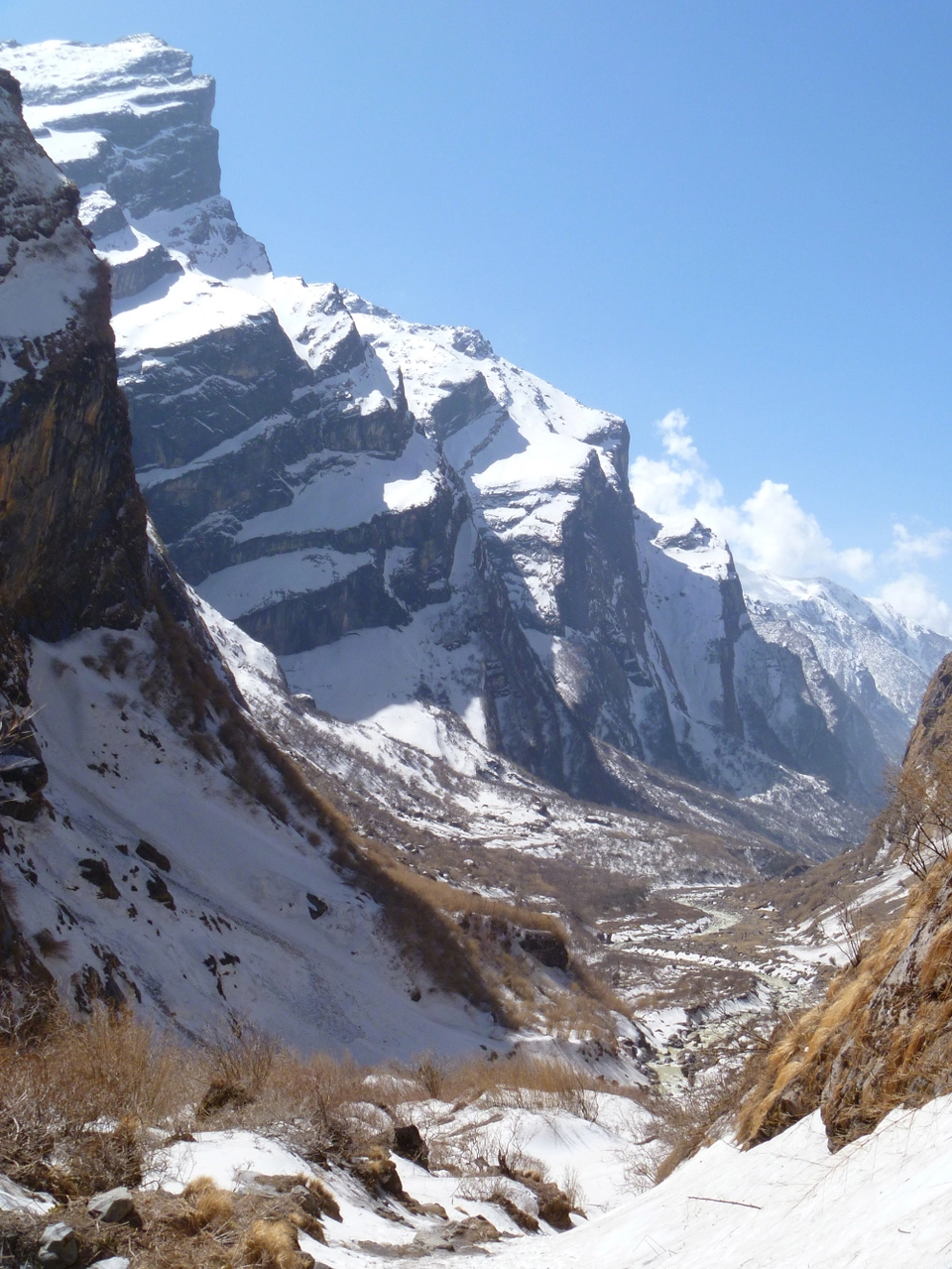 We made it to Macgapuchare base camp where we spent our final night before setting off before sunrise the next morning to see the sun rise up over the mountains from the Annapurna base camp. That evening in the hostel restaurant we overheard a guide informing his group that at this altitude, altitude sickness can occur in the early hours and if so, it is best to sit up and sip water. Well, it was just as well we heard this as during the night Liam sounded extremely wheezy and I thought he was having a nightmare, I turned and asked if he was ok to which he replied "I.......can't.........bre...athe!". Inside I was panicking but I didn't let it show and sat him up and got him some water. I said I was going to get help but he wouldn't let me go and said he would be alright. I wasn't too sure but thought I'd give him a little time to hopefully improve and after 30 minutes had passed he was slightly better. He was also far too cold and shivering loads, so I was trying to warm him and I think this is why the altitude affected him because he had been quite tense with cold. After an hour or so he was much improved and as soon as it became light we packed up and descended as altitude sickness can only be remedied by descending.
So alas, we didn't get to see the spectacular view and were only a few hours away but it wasn't worth taking the risk, I could have gone alone but I was shattered and worried for Liam and was just glad he was better. So we began our descent which was far quicker than the ascent! After an hour of walking, Liam was back to himself and we were able to make good progress and descended below the snow line and eventually out of the valley onto open flat land. We spent a night there and the next day took a local bus back to Pokhara. The bus ride was really enjoyable, kitted out in lots of colour and glittering objects with the speakers blaring out music and packed with locals, they managed to find space for us and our bags in the middle of the bus and we sat there relieved not to be using our legs!
We headed back to The North Face Inn thinking they would have space in the dormitory there for us to spend the night but unfortunately they were fully booked, so we took the belongings we'd left there and moved to a different hostel which was the last thing we wanted to do after our long trek! We were really exhausted and even though it was a 20 minute walk to the other place, by the time we arrived I was feeling extremely sick with sun stroke and as we sat in the reception area waiting for our room, it turned out that although we'd booked it online before we left the last place, they had just given it to someone else! There was no way I was walking anywhere else and the owner was really kind and apologetic and booked us a room in the hotel next door, helping take our bags. We were really thankful until we were getting ready for bed and noticed loads of ants everywhere and a a number of cockroaches under the sheets! We had to ask for another room which was thankfully so much nicer and slept there instead. We spent a couple of days recuperating and bought some pretty items and took a boat out onto the lake.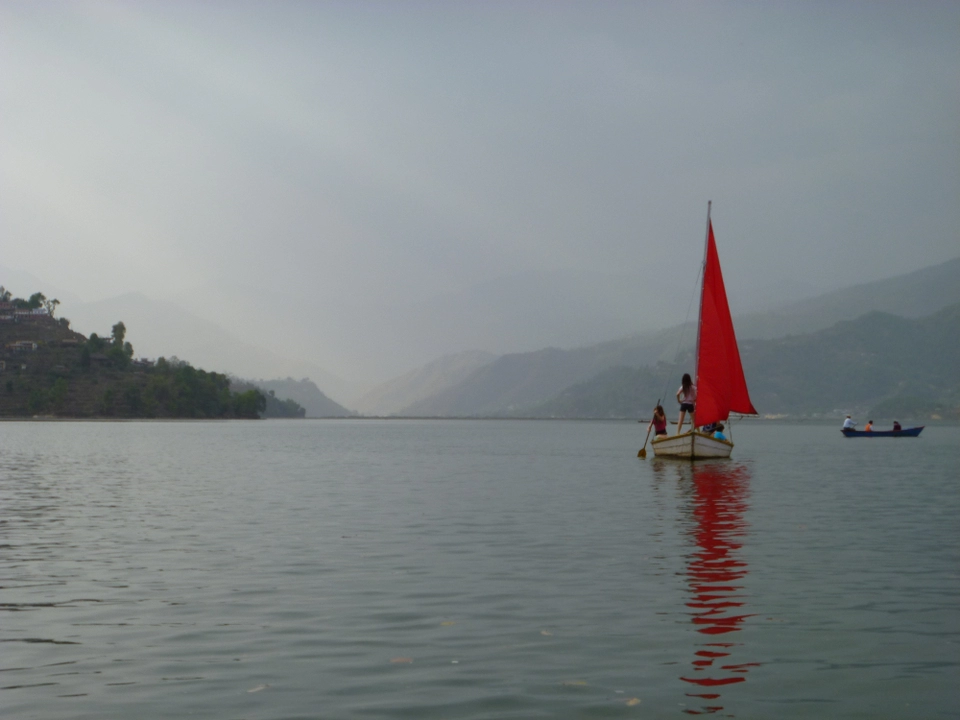 We then headed back to Kathmandu and from there headed to Bhaktapur which was just an hour or so bus ride east of the capital. It was a really attractive town with what they call a Durbur Square surrounded by beautiful buildings and a place called Taumadhi Square from where we watched some of the proceedings of a festival which I believe was Bisket Jatra which celebrates two deities of the town. We saw some animal sacrifices and ceremonies taking place which was really fascinating and not something you see in England!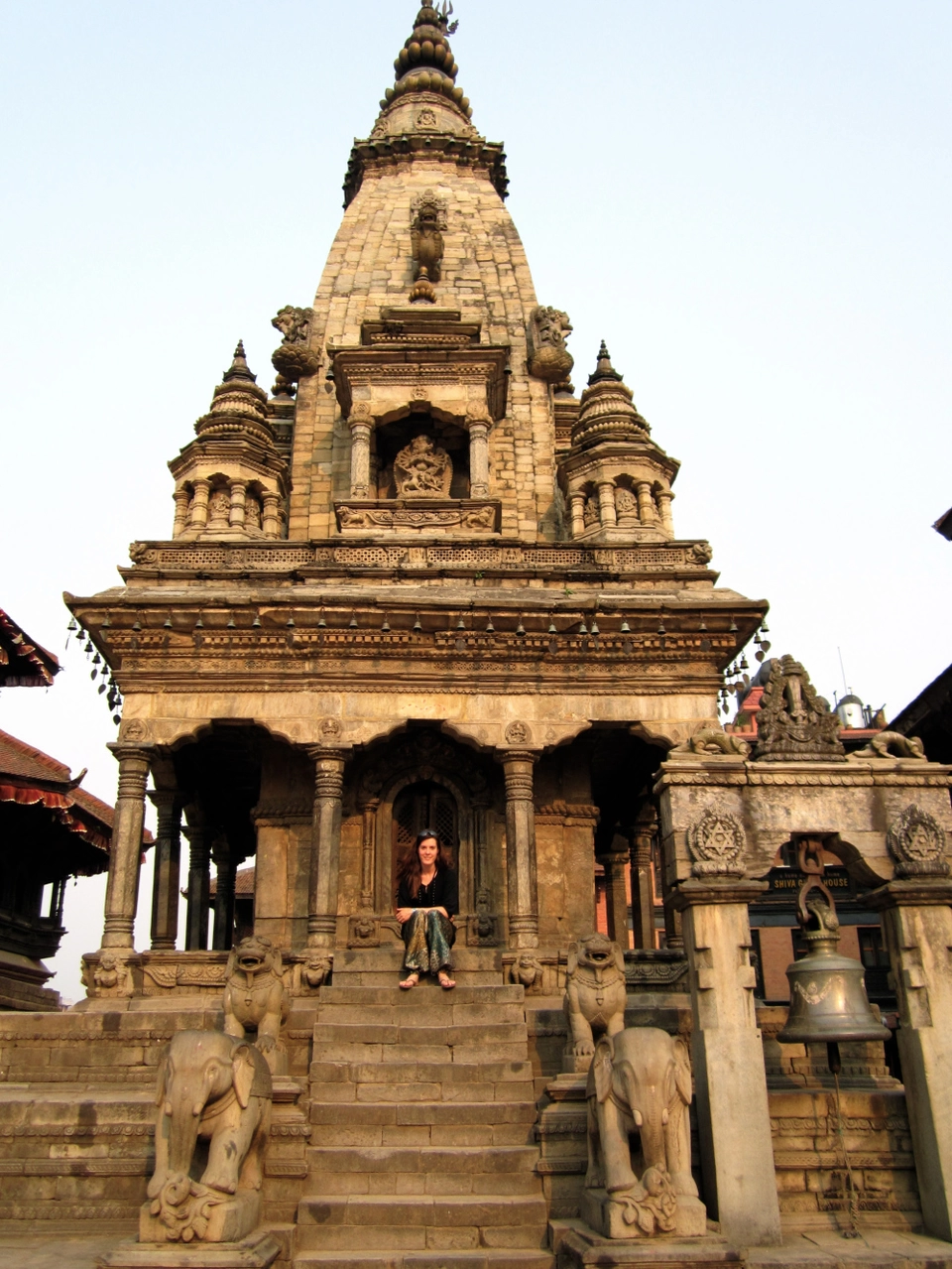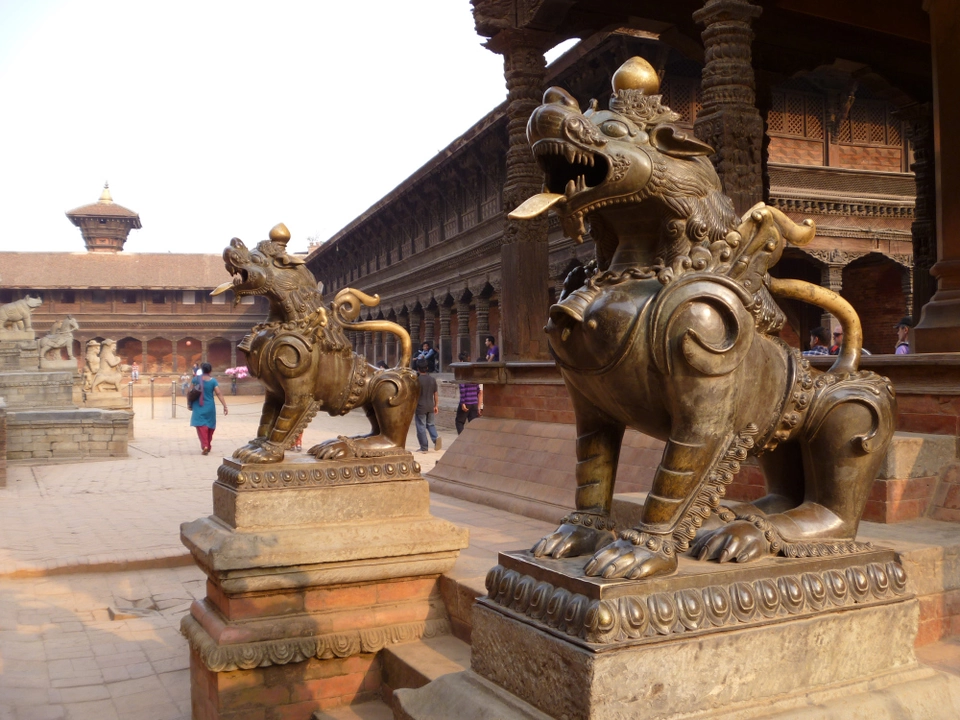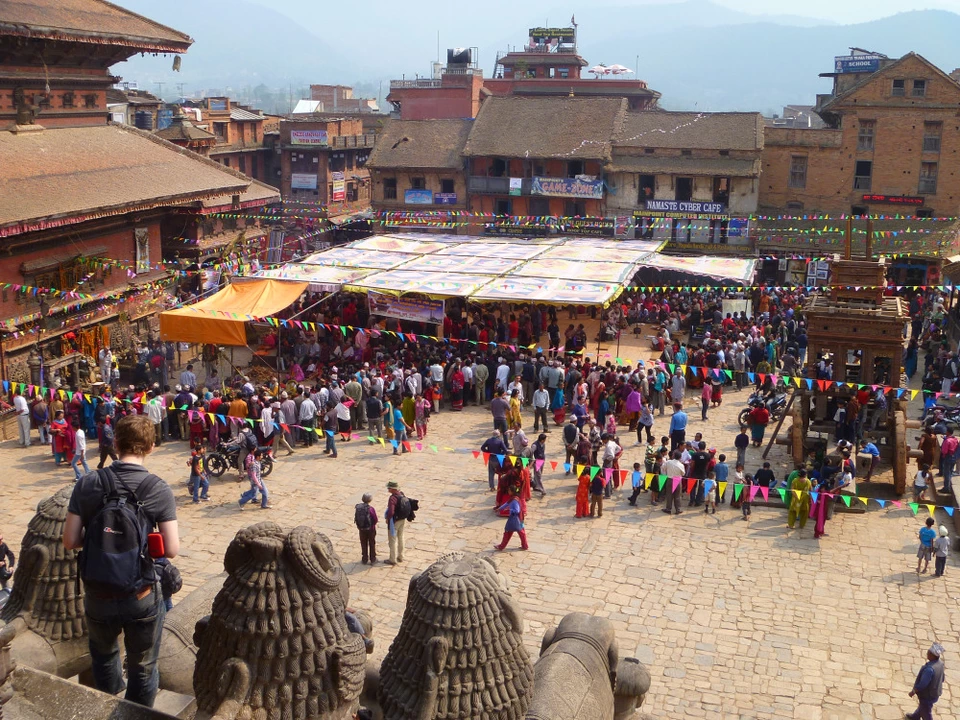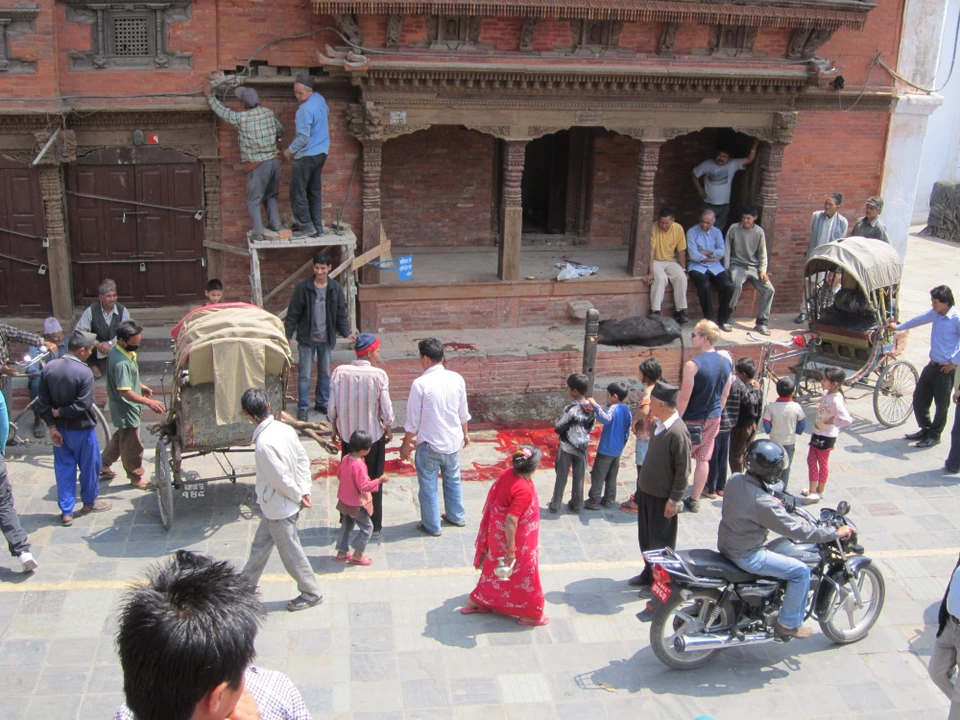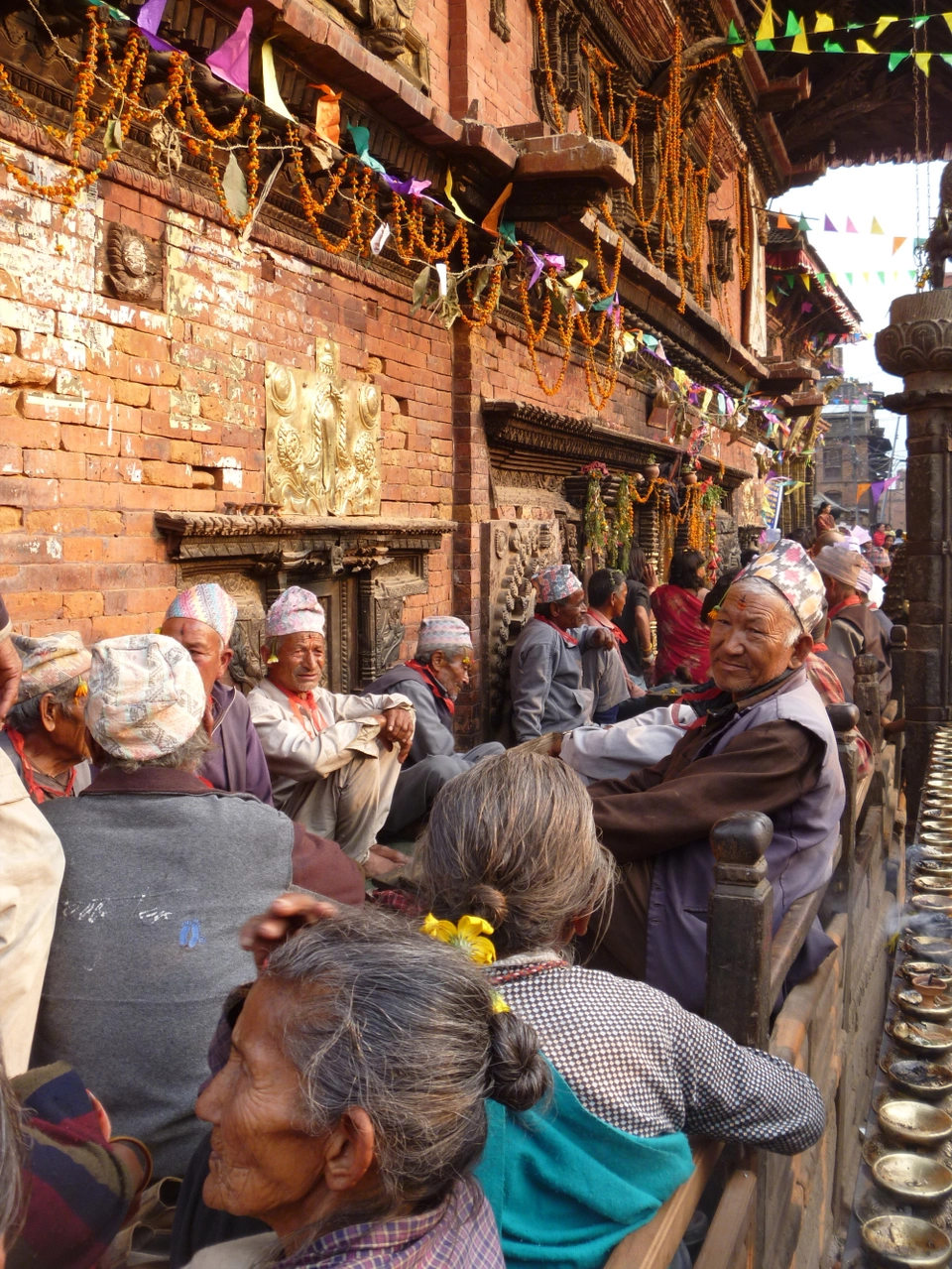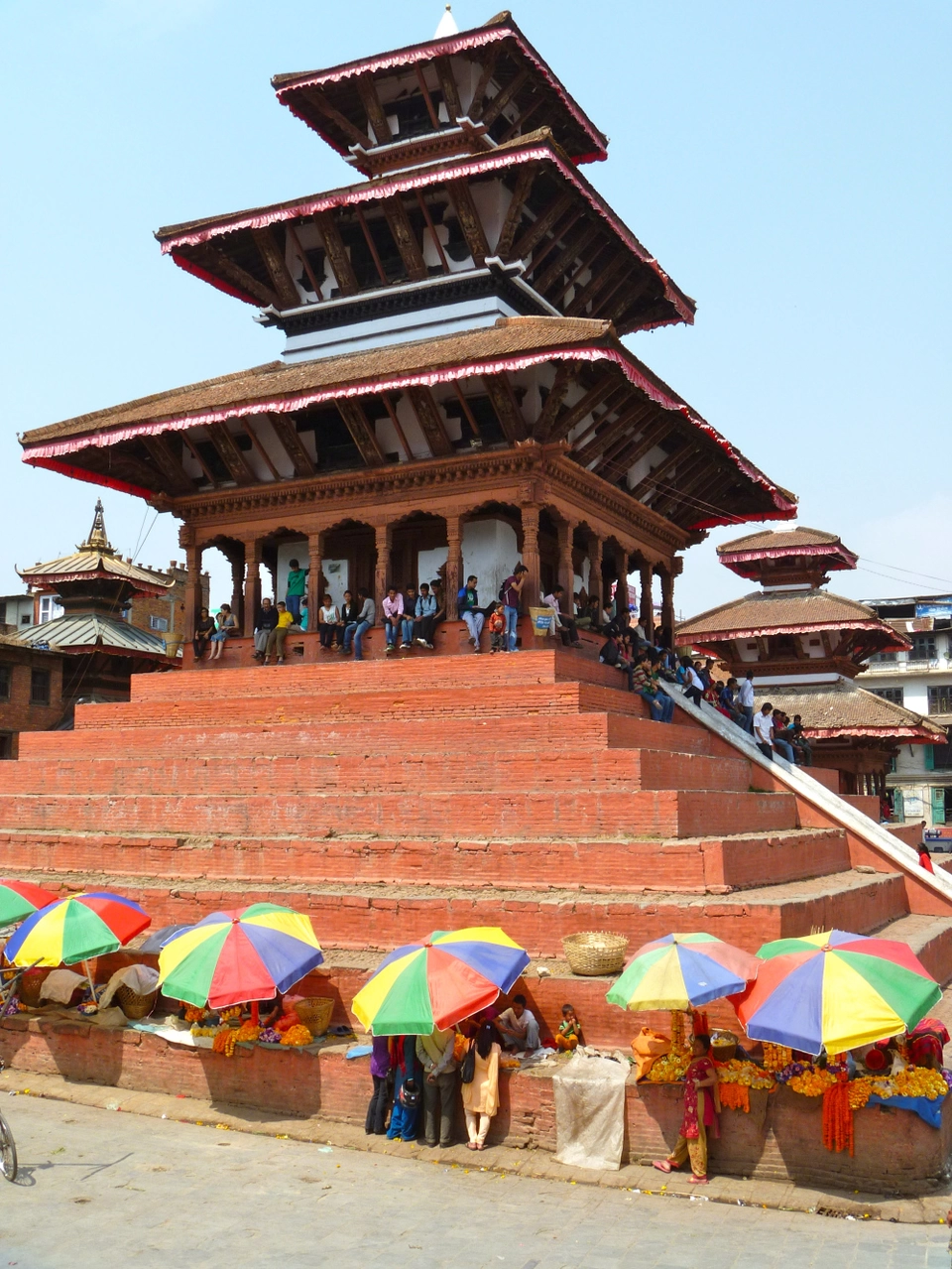 From Bhaktapur we visited Changu Narayan Temple, situated 6 miles north of the town. It is one of the oldest temples in Nepal dedicated to lord vishnu. It stands on top of a hill with lovely views and it was very peaceful and pretty. To get there we took a bus part of the way and continued on foot, we didn't pass any people so hoped we were going in the right direction and eventually the road started winding up the hill we saw the village ahead of us, there were no tourists and it had a very relaxing atmosphere. It was certainly a lovely setting and the temple itself was very beautiful, covered in intricately carved wooden detail and metalwork.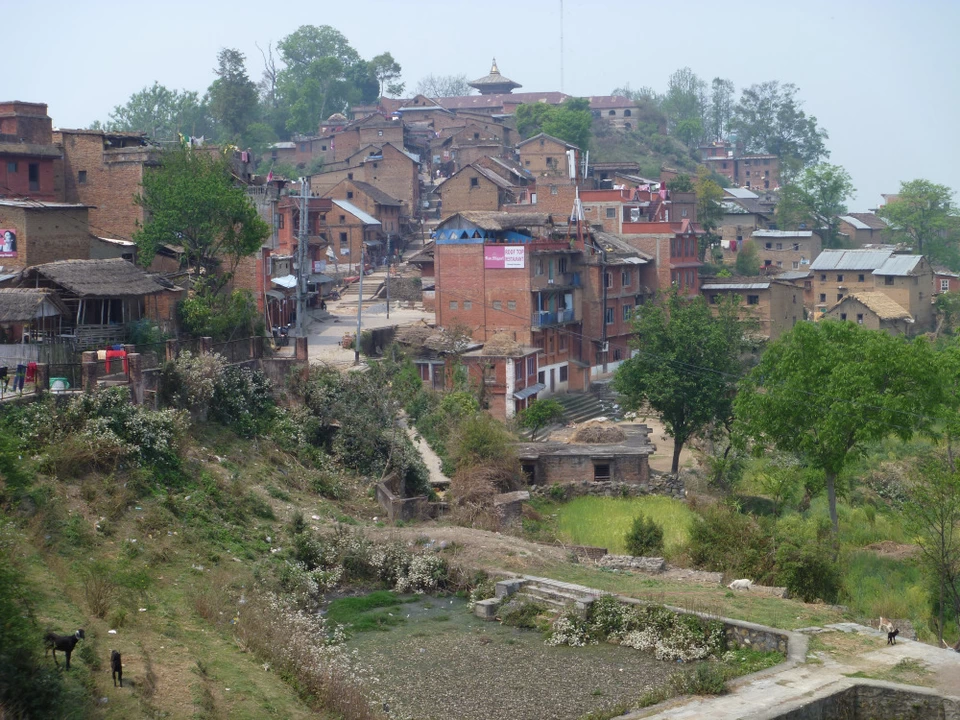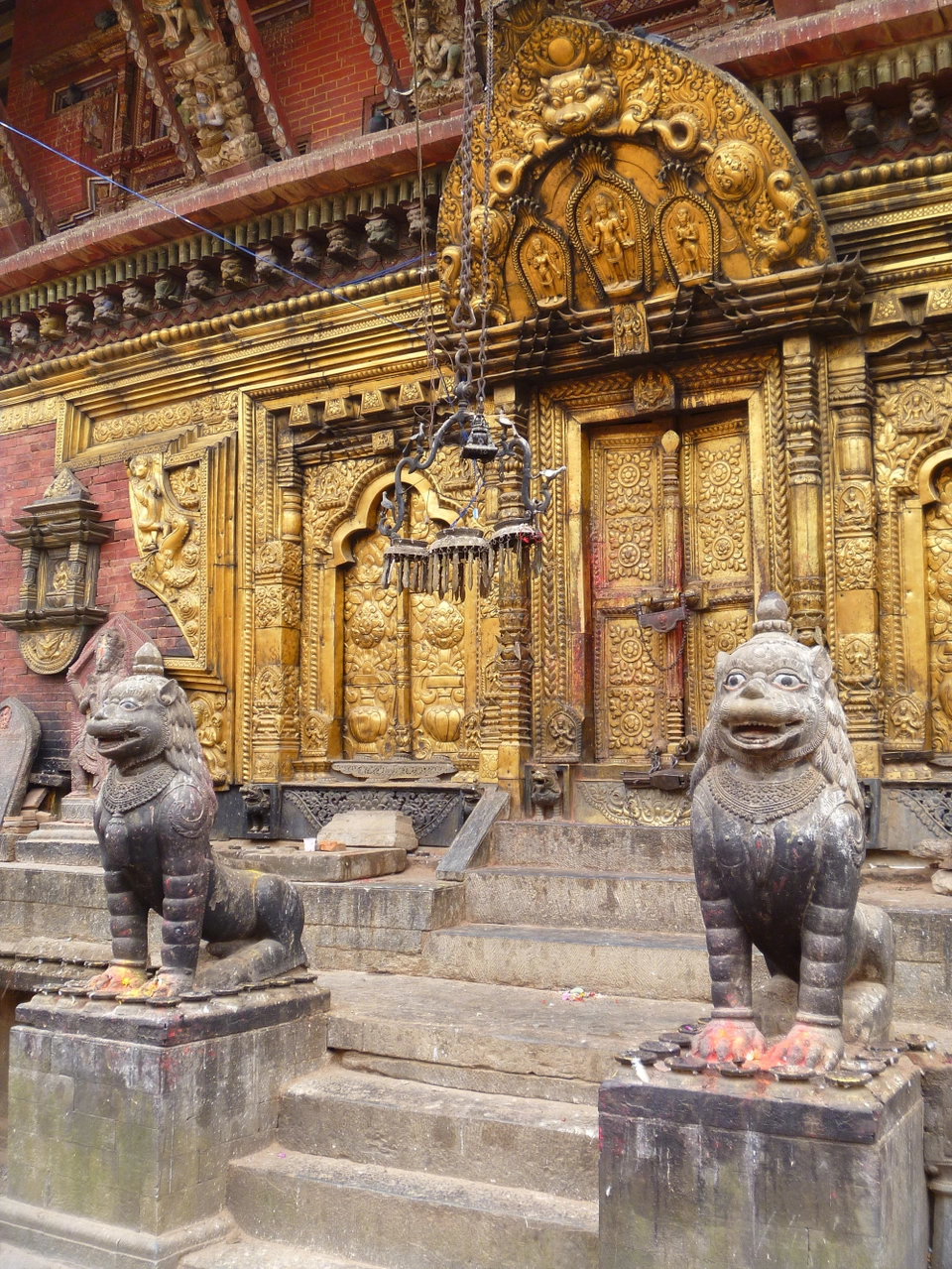 As we walked back to catch the bus a thunderstorm came rolling over and we weren't exactly prepared so got rather wet! It was so nice to feel cool though and watching it was really impressive and exciting. From Bhaktapur we returned to Kathmandu and took our flight over the Himalyas to Beijing! We had wanted to go through Tibet but from Nepal this is such a mission as the Chinese authorities don't like people doing this and usually don't allow entry. So onto China it was!