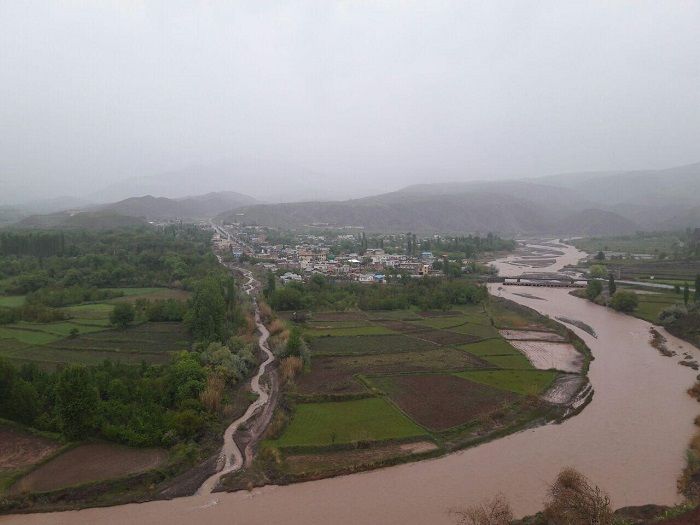 You must be a little out of mind to travel to Alamut in the winter because the weather is unpredictable and you don't know what will happen to you. But we are adventurous and risk takers, so we decided to take this trip with our friends from Vietnam, Indonesia, and France. Our travel started at 9 a.m. and after eating a delicious Haleem for breakfast together and buying chicken for barbecue, we headed to the beautiful Alamut also known as the Valley of Assassin.
As soon as we reached the mountain road, we confronted with a heavy foggy weather and we could barely see anything. Driving in this kind of situation is difficult and also dangerous, so we started thinking about coming back or continuing the trip and maybe stay the night if the weather is not getting any better. Finally, we decided to continue our way and we didn't regret in the end because after an hour the fog disappeared and the weather became as clear as a crystal.
Because of the foggy the weather at the beginning, we had to drive like a snail, so after passing Rajaee Dasht and Moaallem Kelayeh, we directly headed to Andej Valley and didn't stop to visit the beautiful Ovan Lake. The photo below was taken from the sky at noon, but it looks like the evening.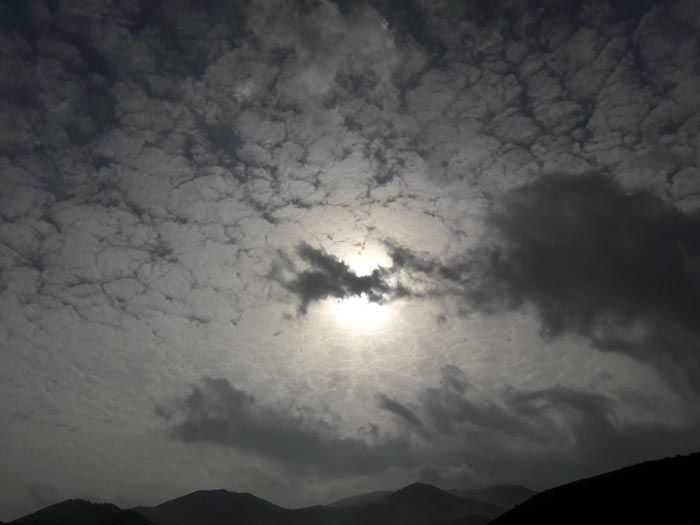 When we arrived at Andej, it was about 1:30 p.m. and we started to prepare the lunch which took a bit longer than usual because making fire took us a lot of time. After all, the fire was ready and we barbecued the chicken whose taste was so good and delicious, as cooked slowly by the heat of hot coals. After eating the lunch, we played frisbee for half an hour. Then. we packed up our stuff and headed to visit Hasan al-Sabbah Castle on the top of the mountain. We usually go hiking in the Golden Canyon near Andej Valley, but we were behind the schedule so we missed it.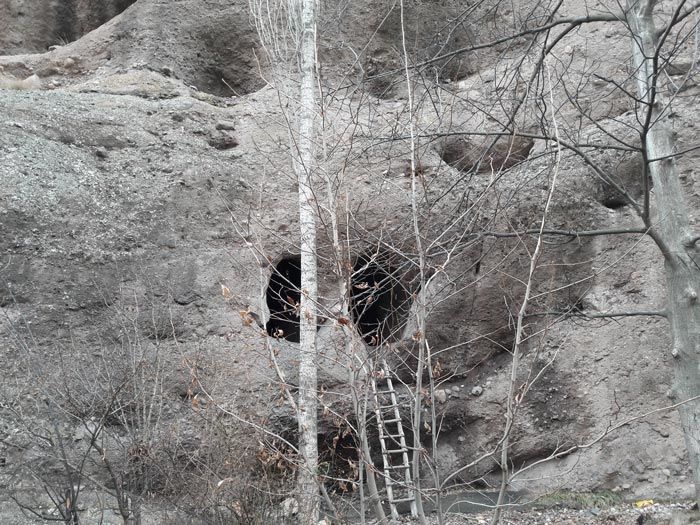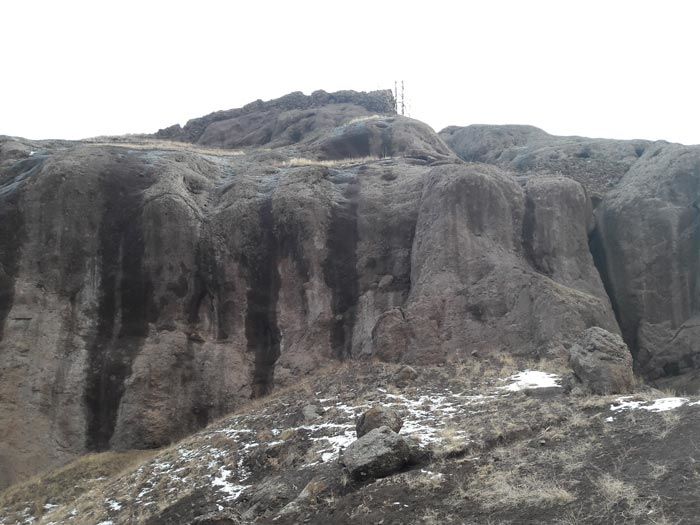 He came back after 20 minutes and descended the mountain together. After that, we headed back to Qazvin and hopefully the road wasn't foggy, so we came back our lovely city safe and sound. Our Indonesian friend wanted to come back her country, so we gave her a ride to the bus terminal and she went to Tehran to take her flight the next day. Our French friend went to a hostel to stay the night and continue his journey in Iran.
This trip was one of the most interesting because we had such a good time, played together, hiked and experienced traveling in a foggy weather. If you'd like to travel with us, you are welcomed. I'd like to finish this itinerary with a scenic view of the sunset.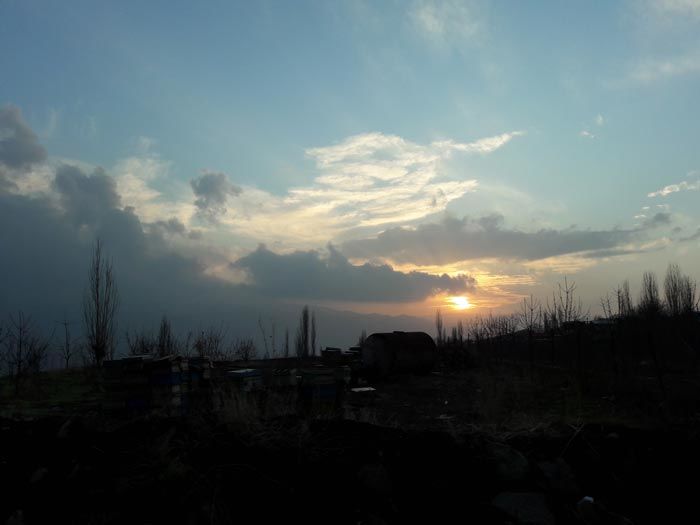 Written by Alireza .