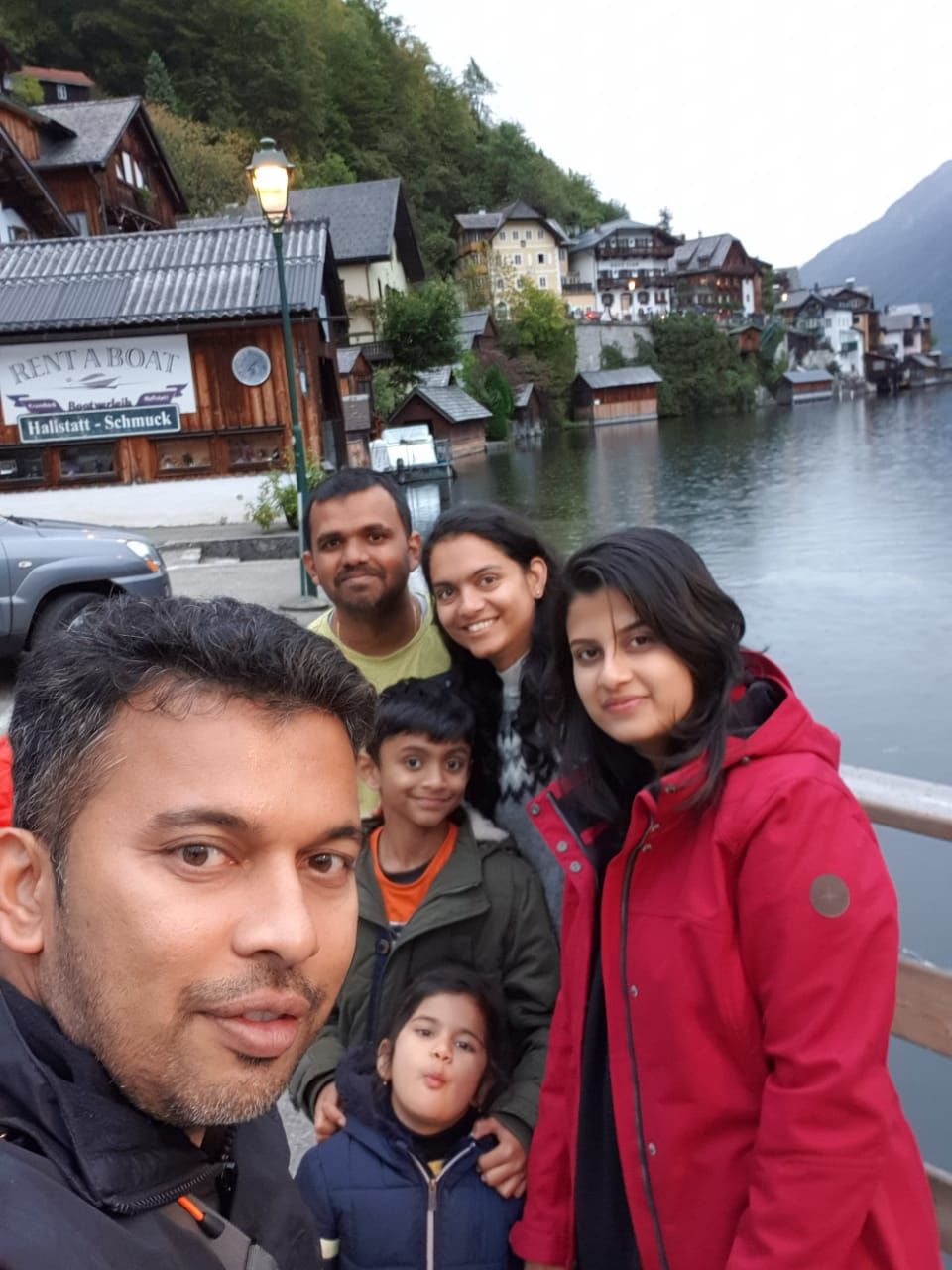 We started early morning 4am from Neckarsulm. After normal auto bahn driving in Germany, landscape started changing when we came to Austria border. We started taking photos right away :)
Below is the plan in Austria,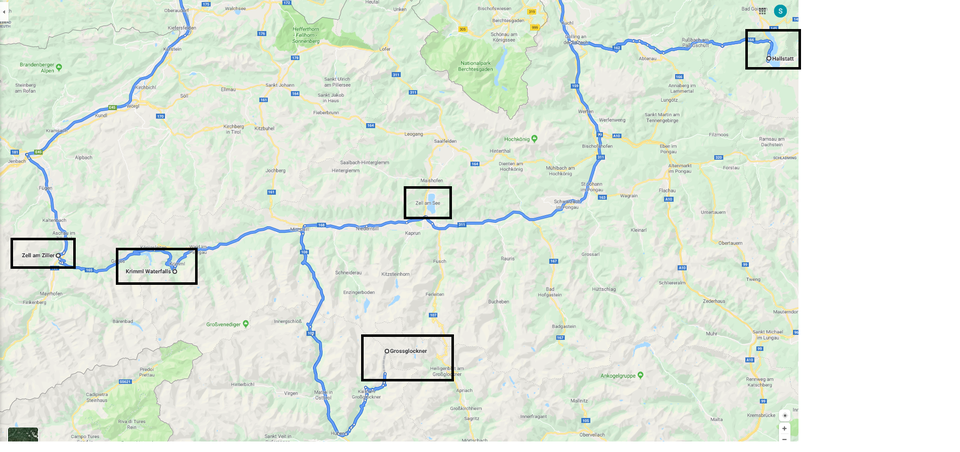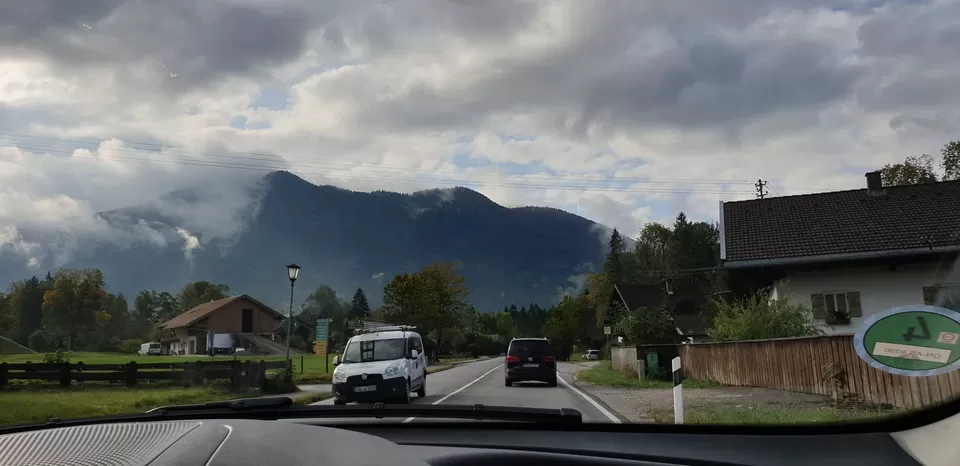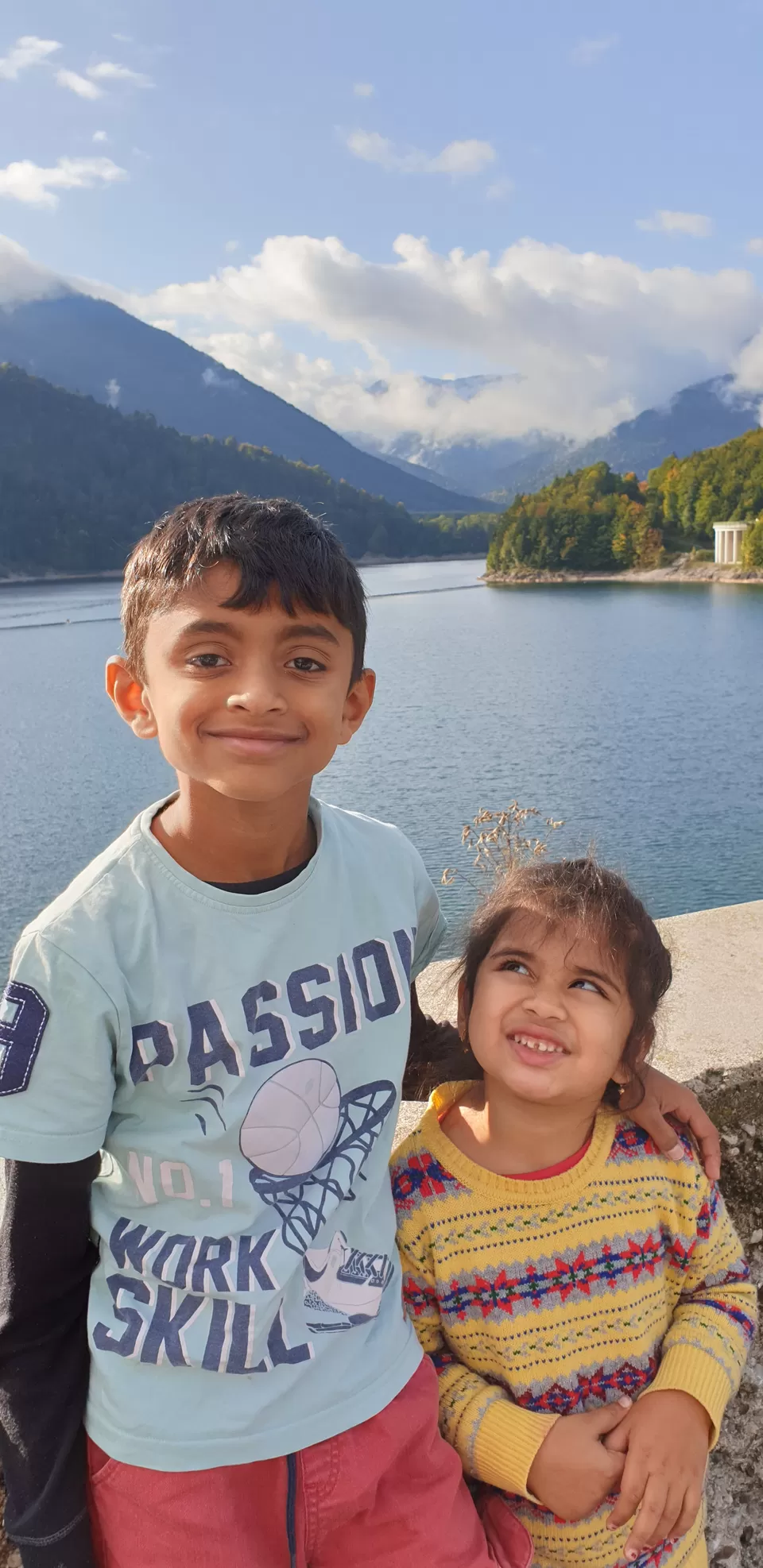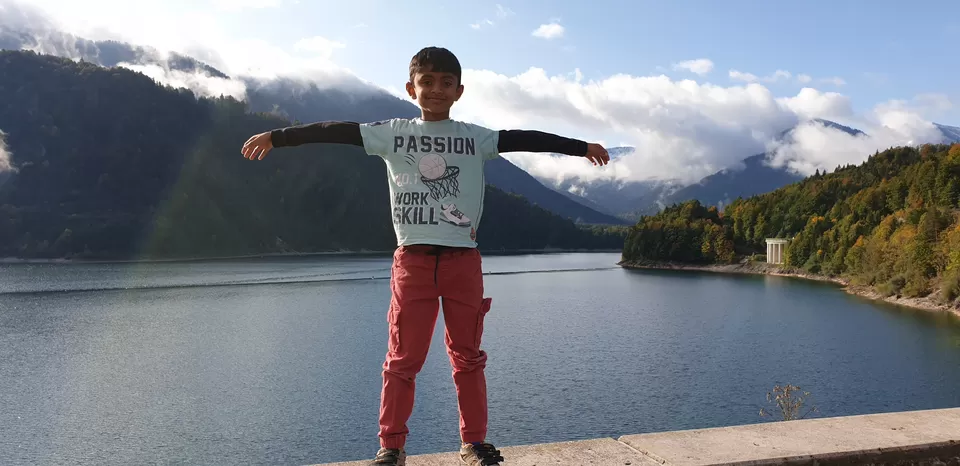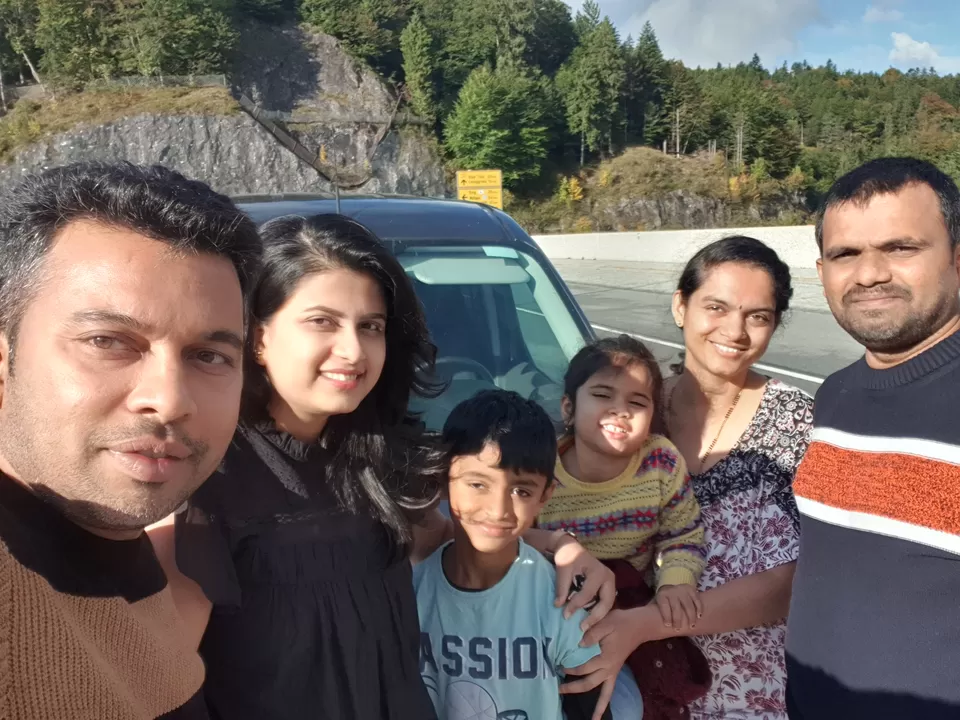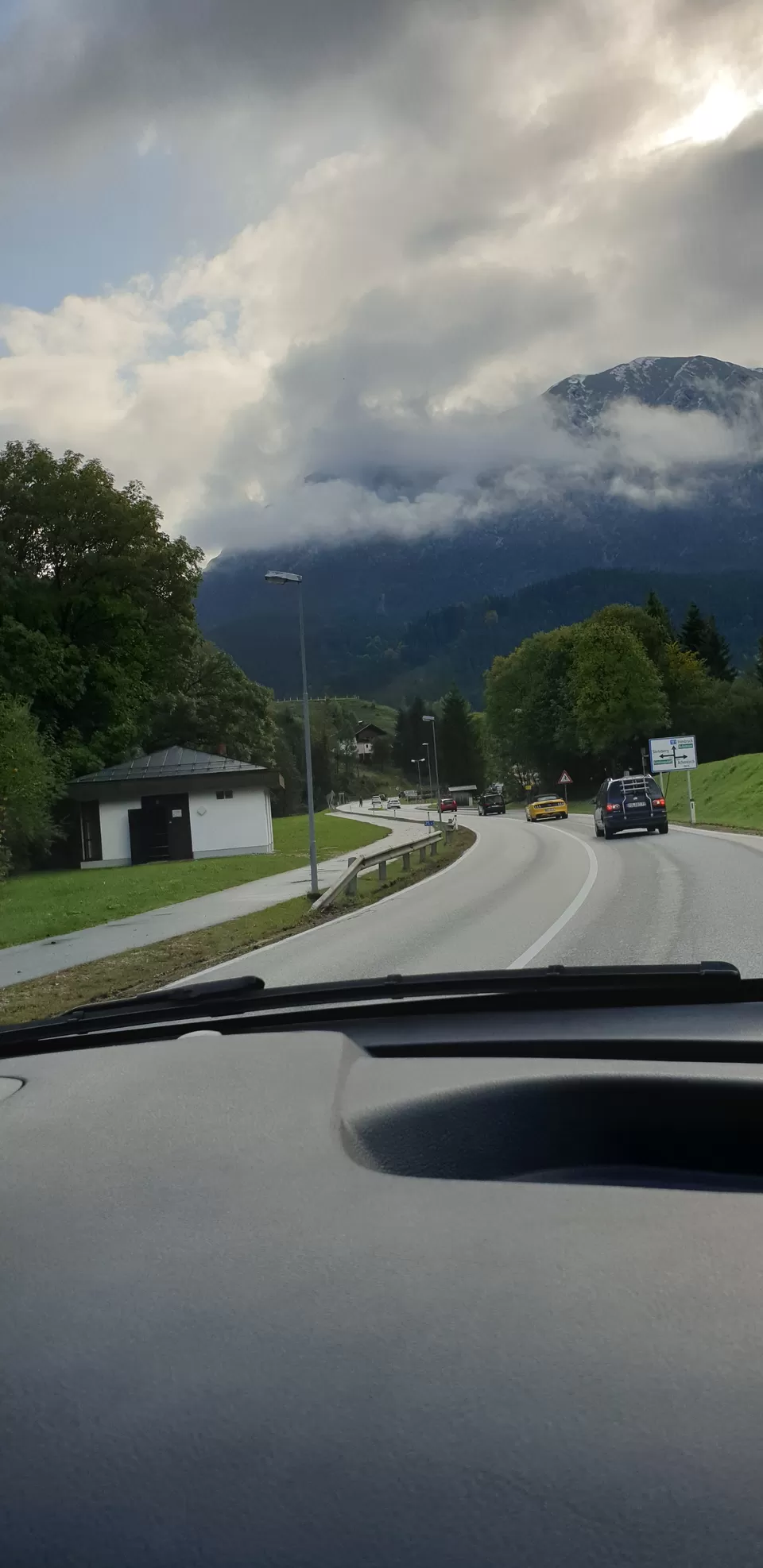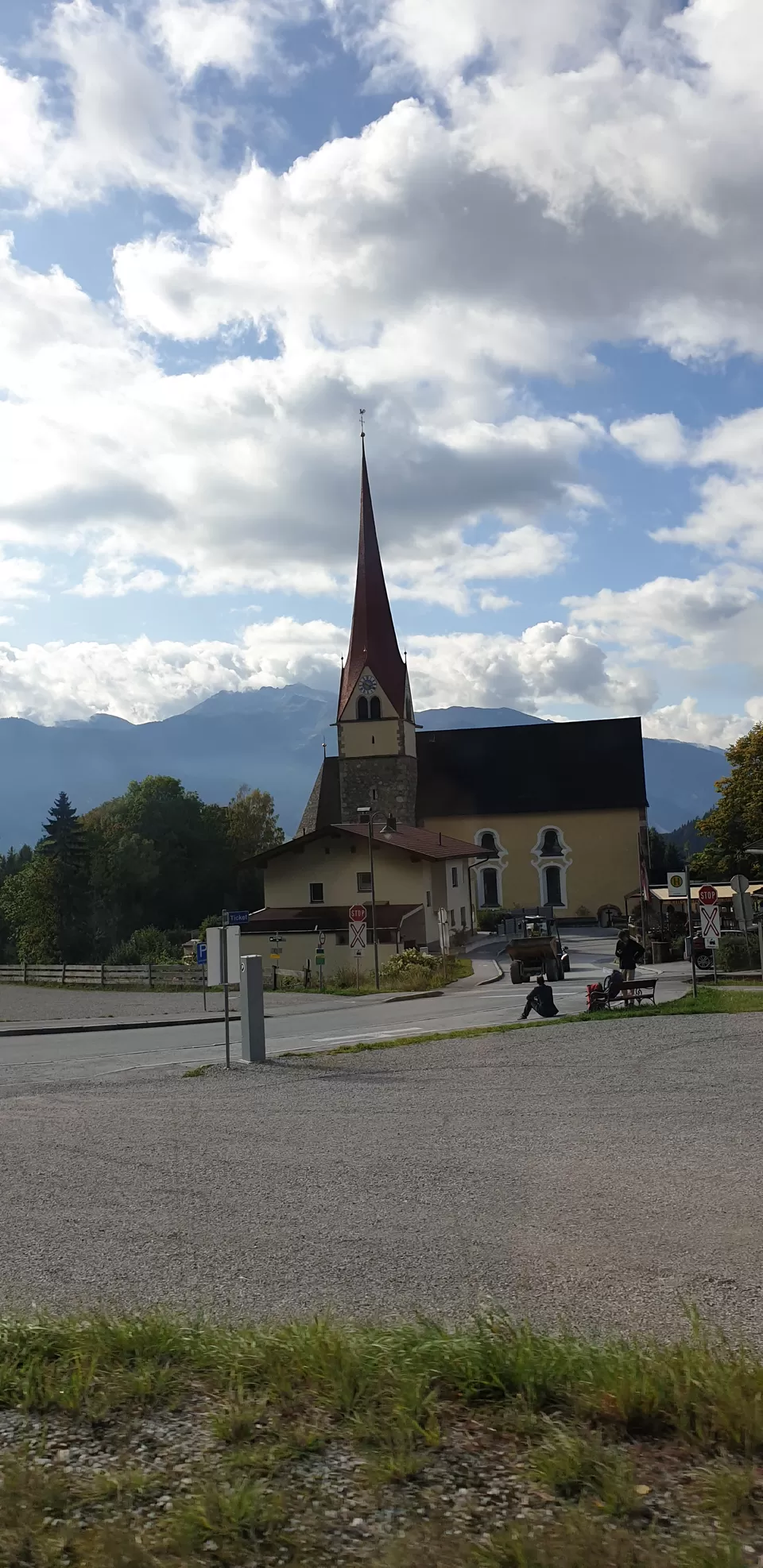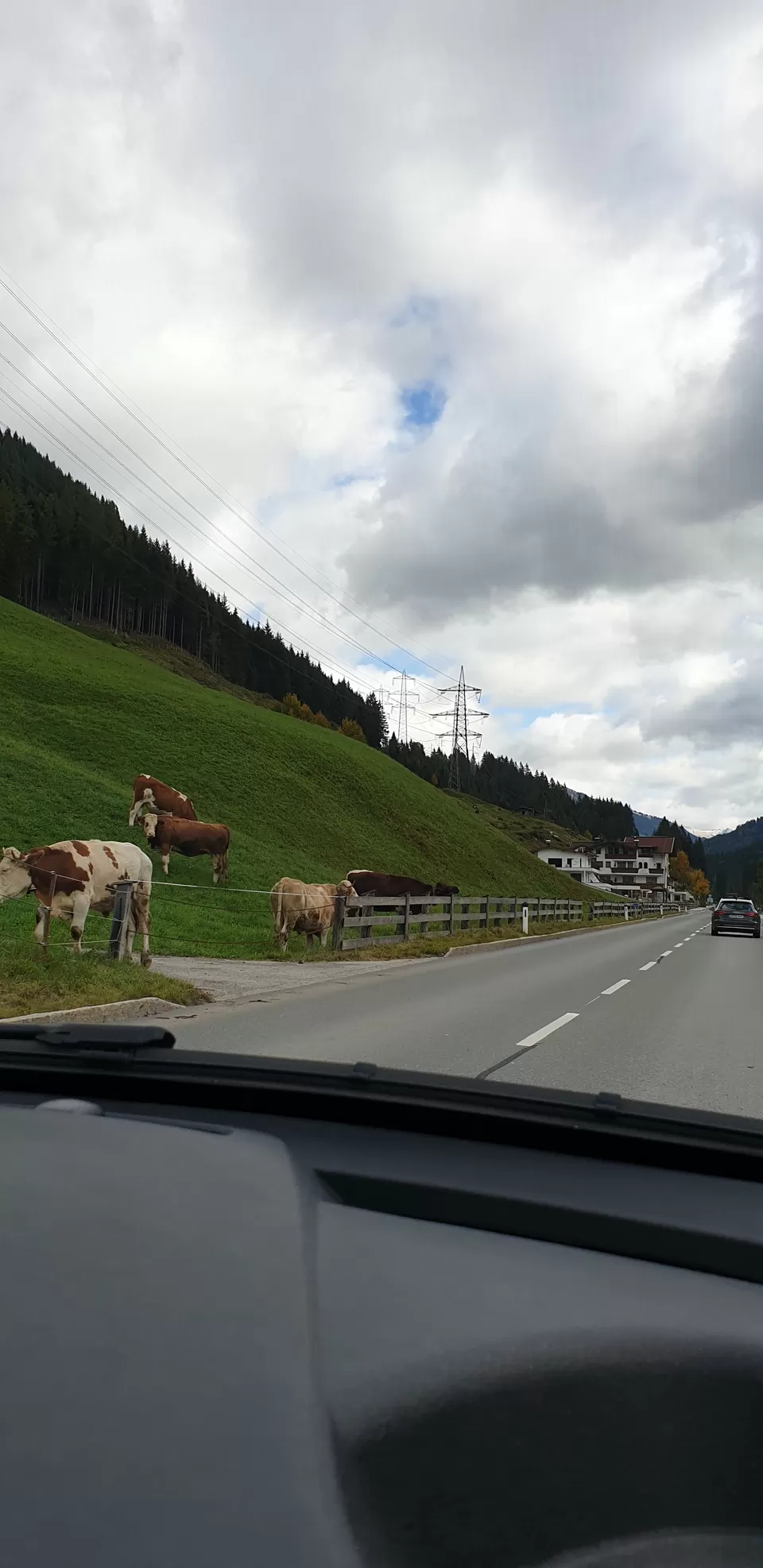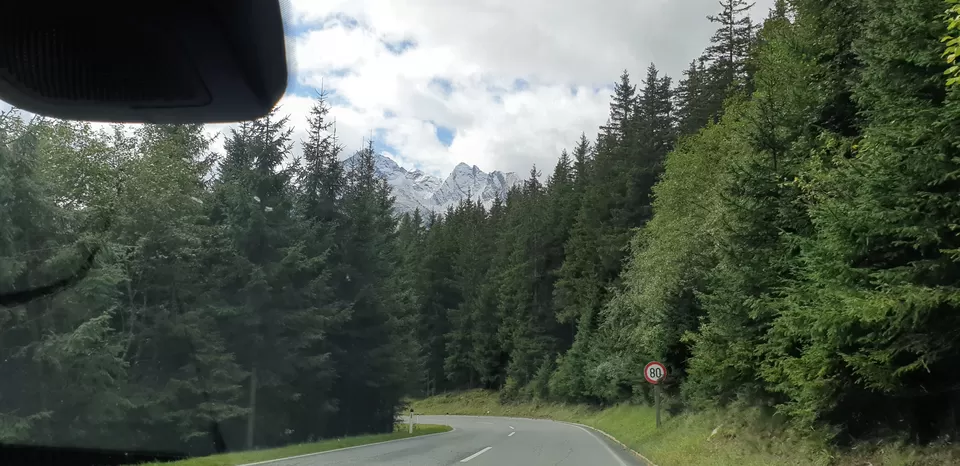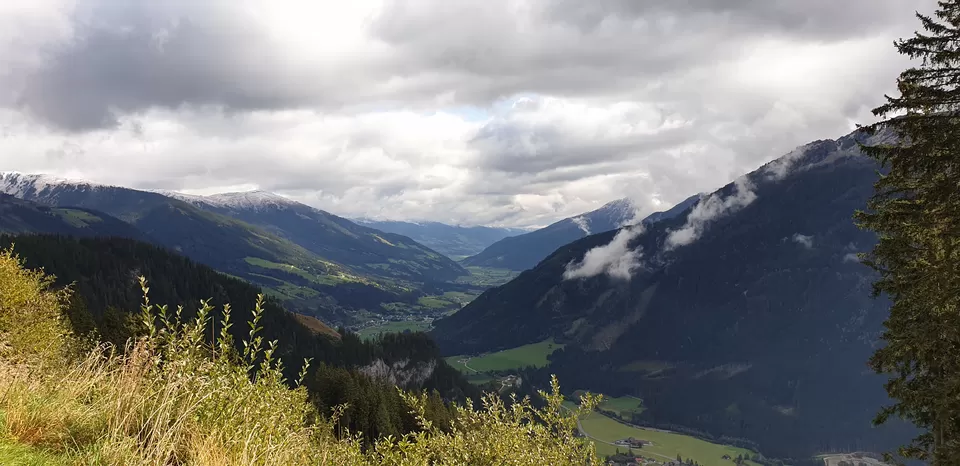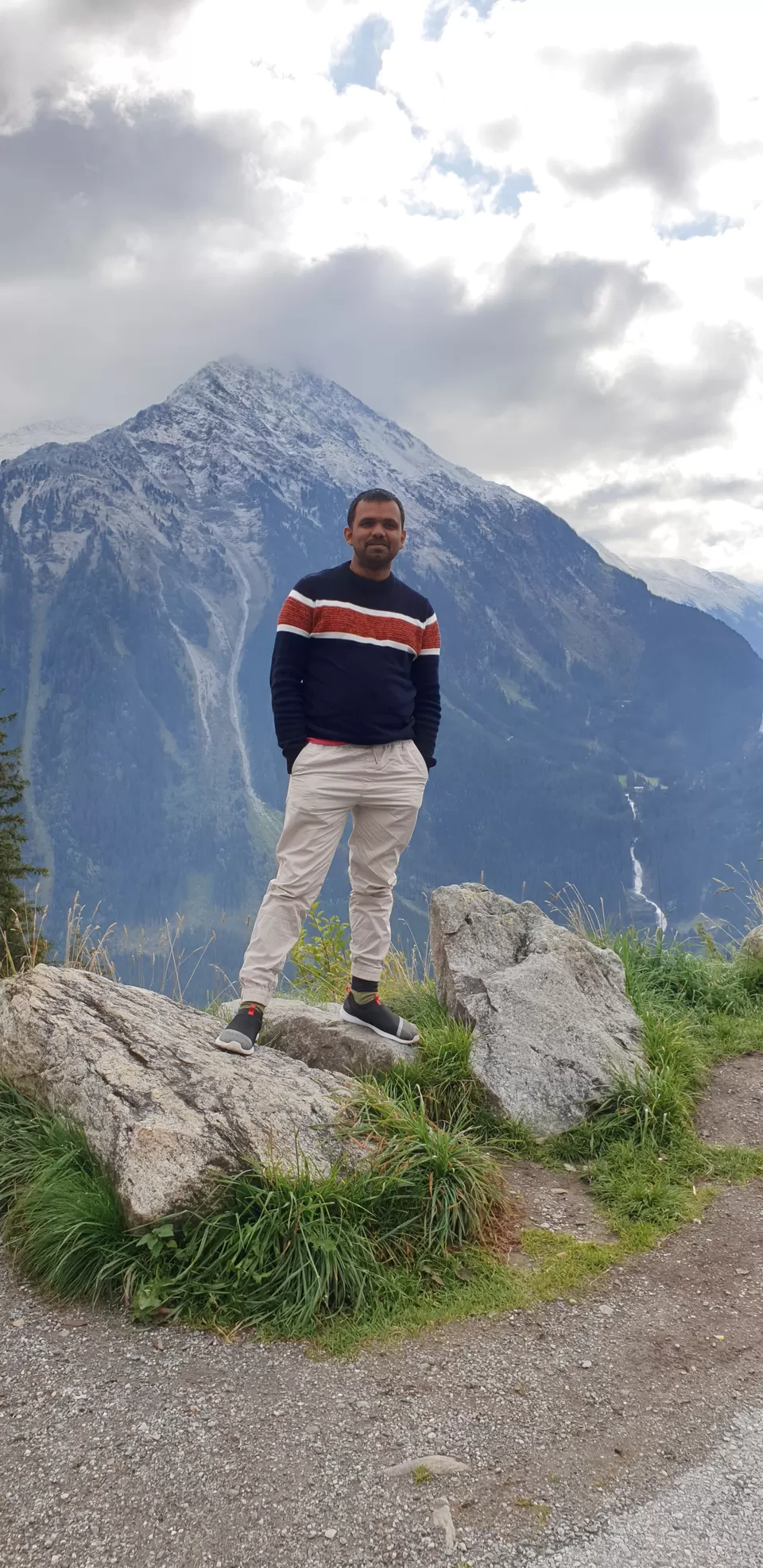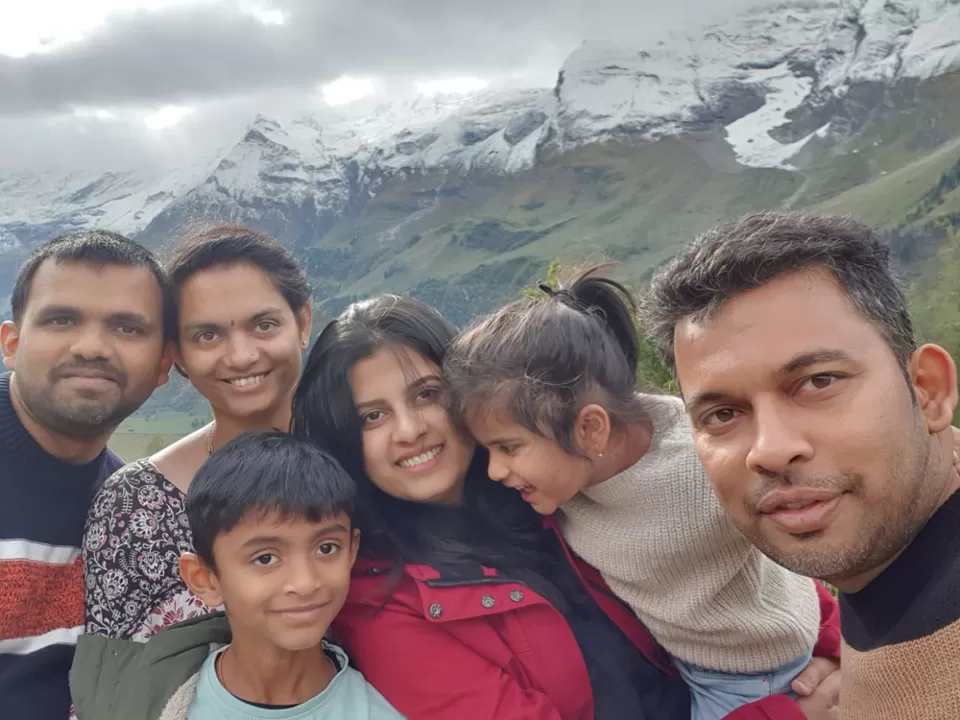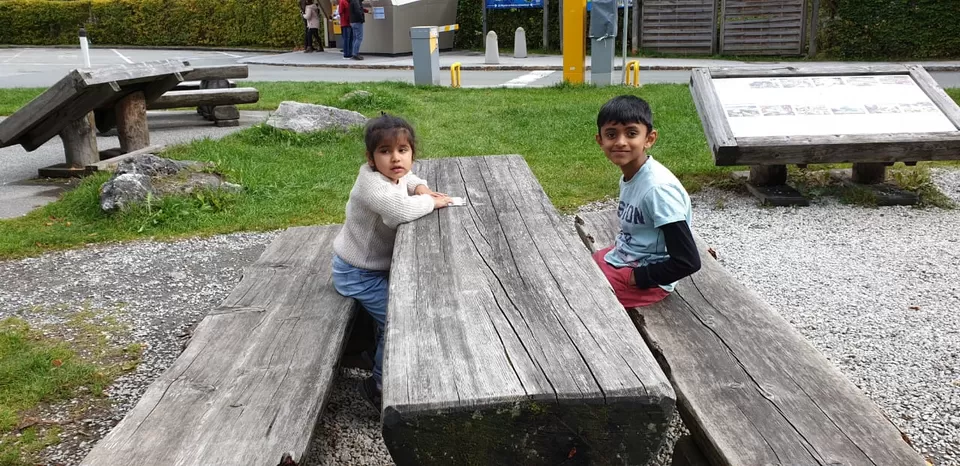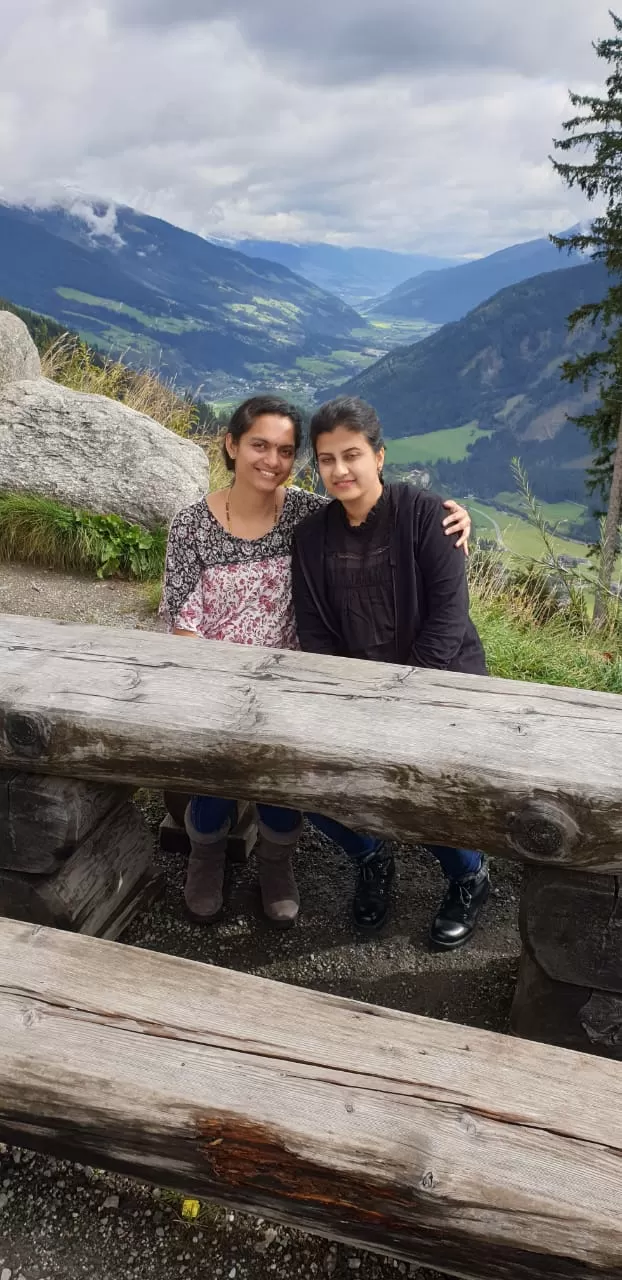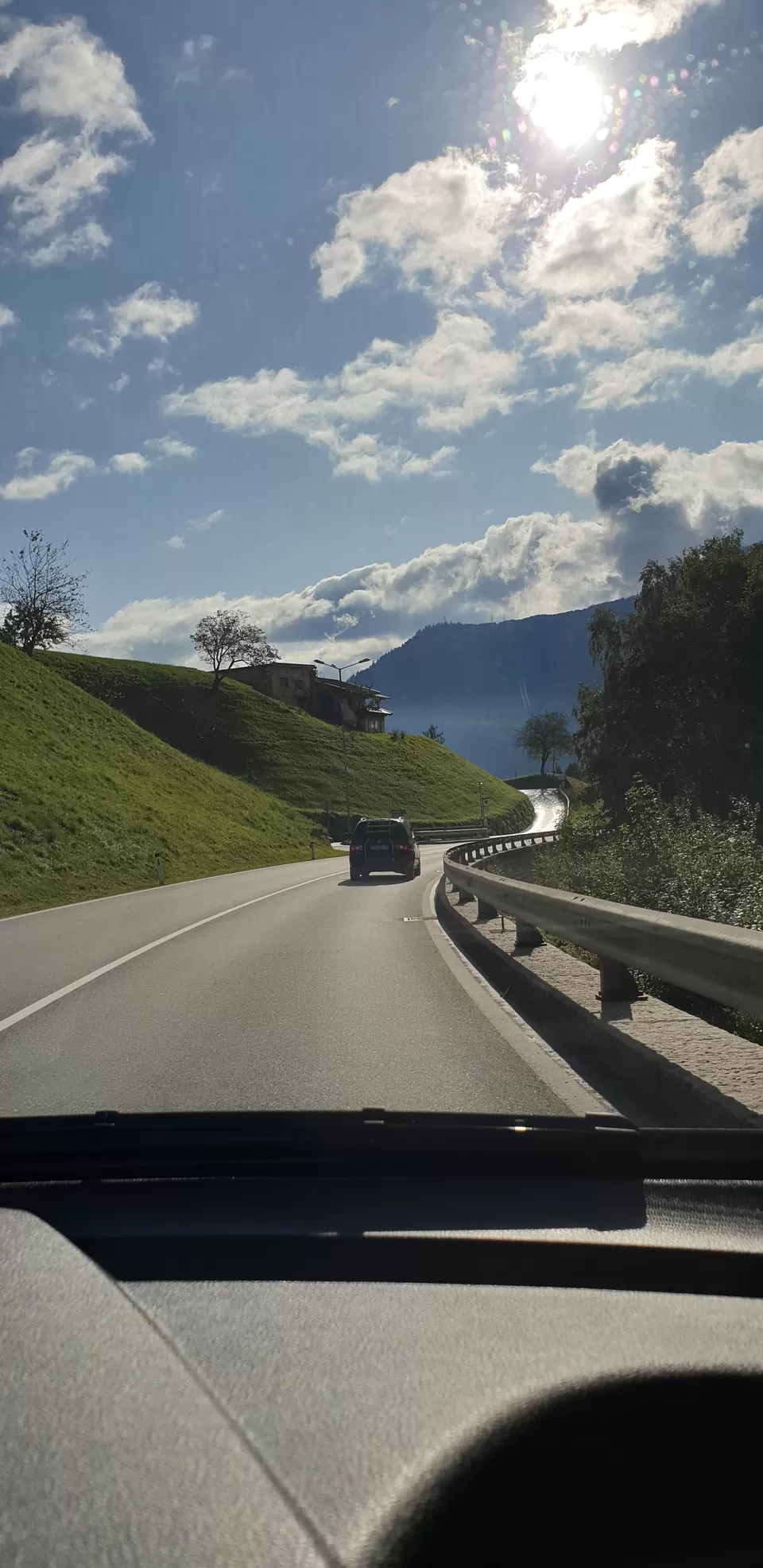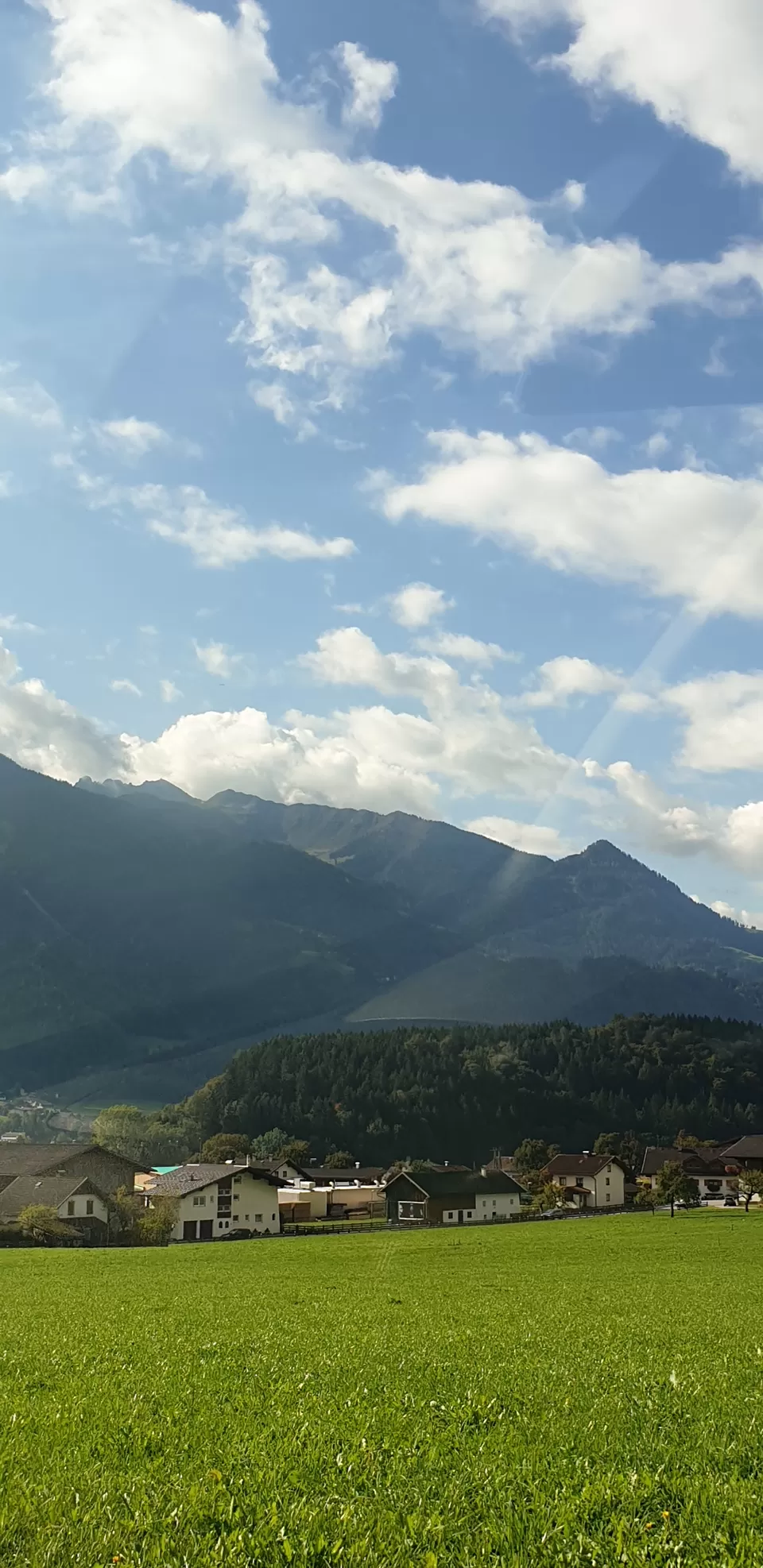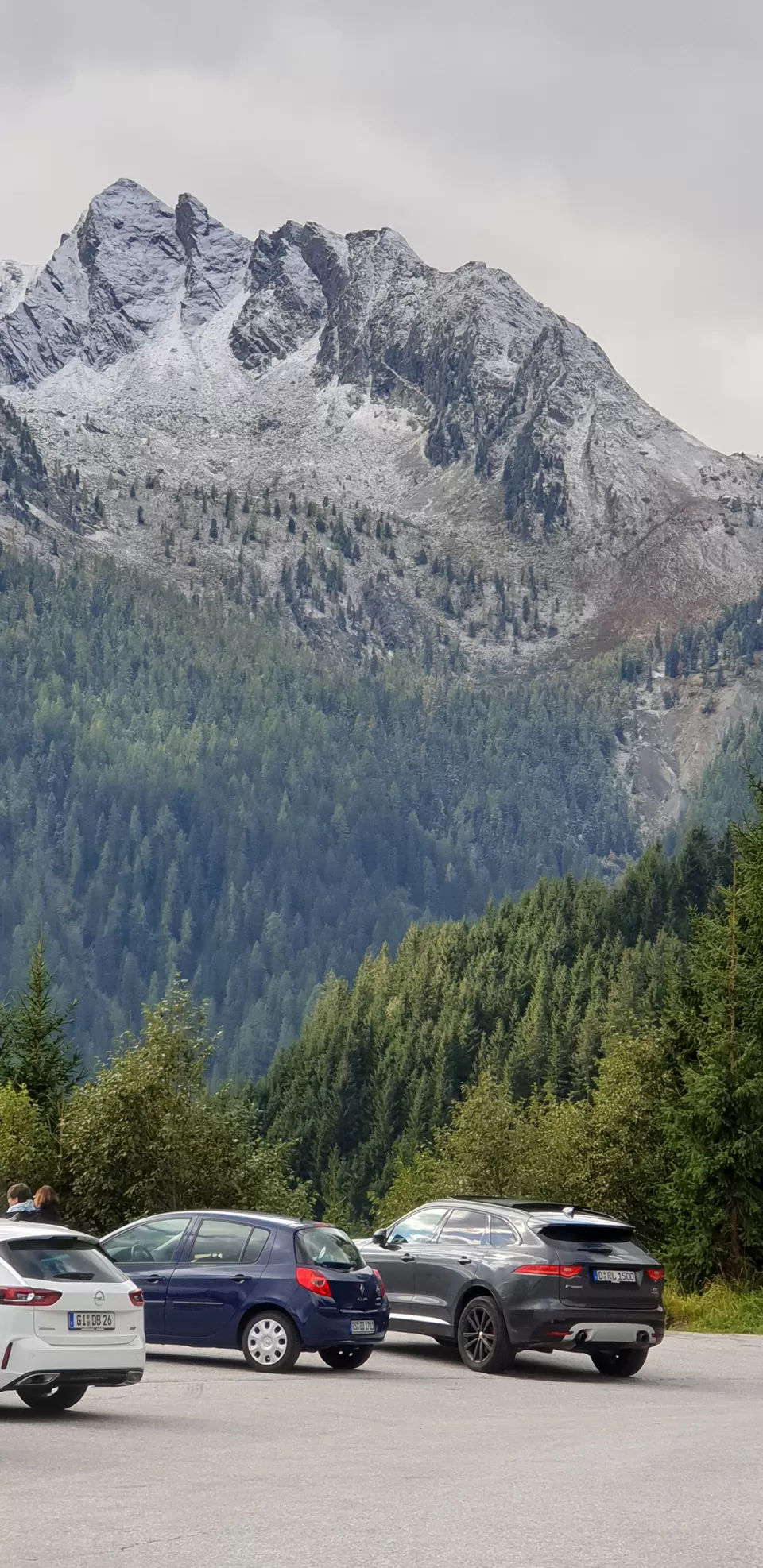 Soon we reached our first stop, Krimml waterfalls via Gerlos pass, alpine road. This is fifth-highest waterfalls in the world, divided in some 3 stages which takes up almost 3-4 hrs together it seems. We mainly wanted to cover gross glockner mountain pass and hence we spent little time near Krimml. Luckily an old taxi man asked us if he can take us with taxi to 2nd stage and we agreed :) We quickly took some photos near Krimml, had lunch there and started off to drive further on Gerlos pass.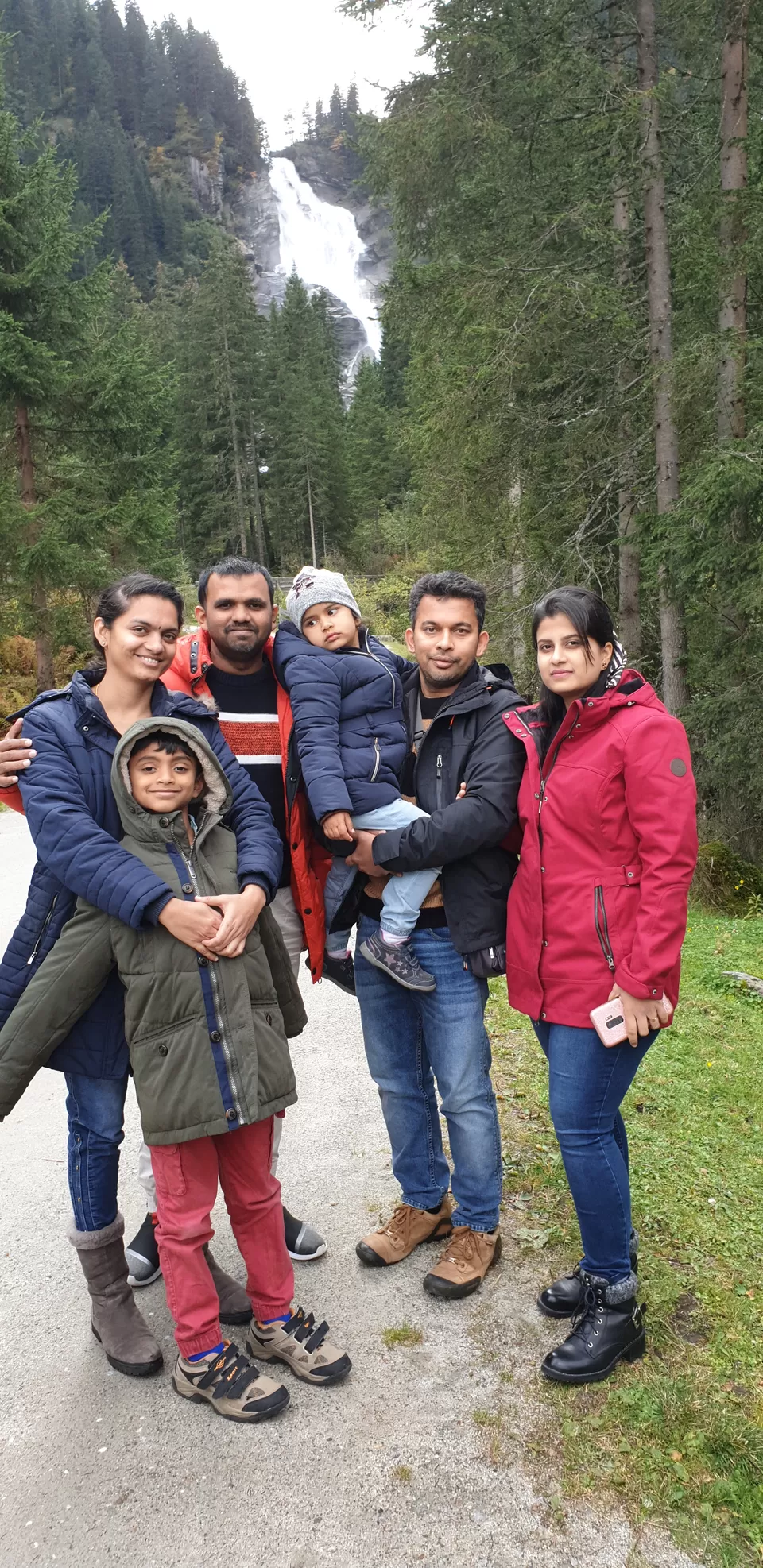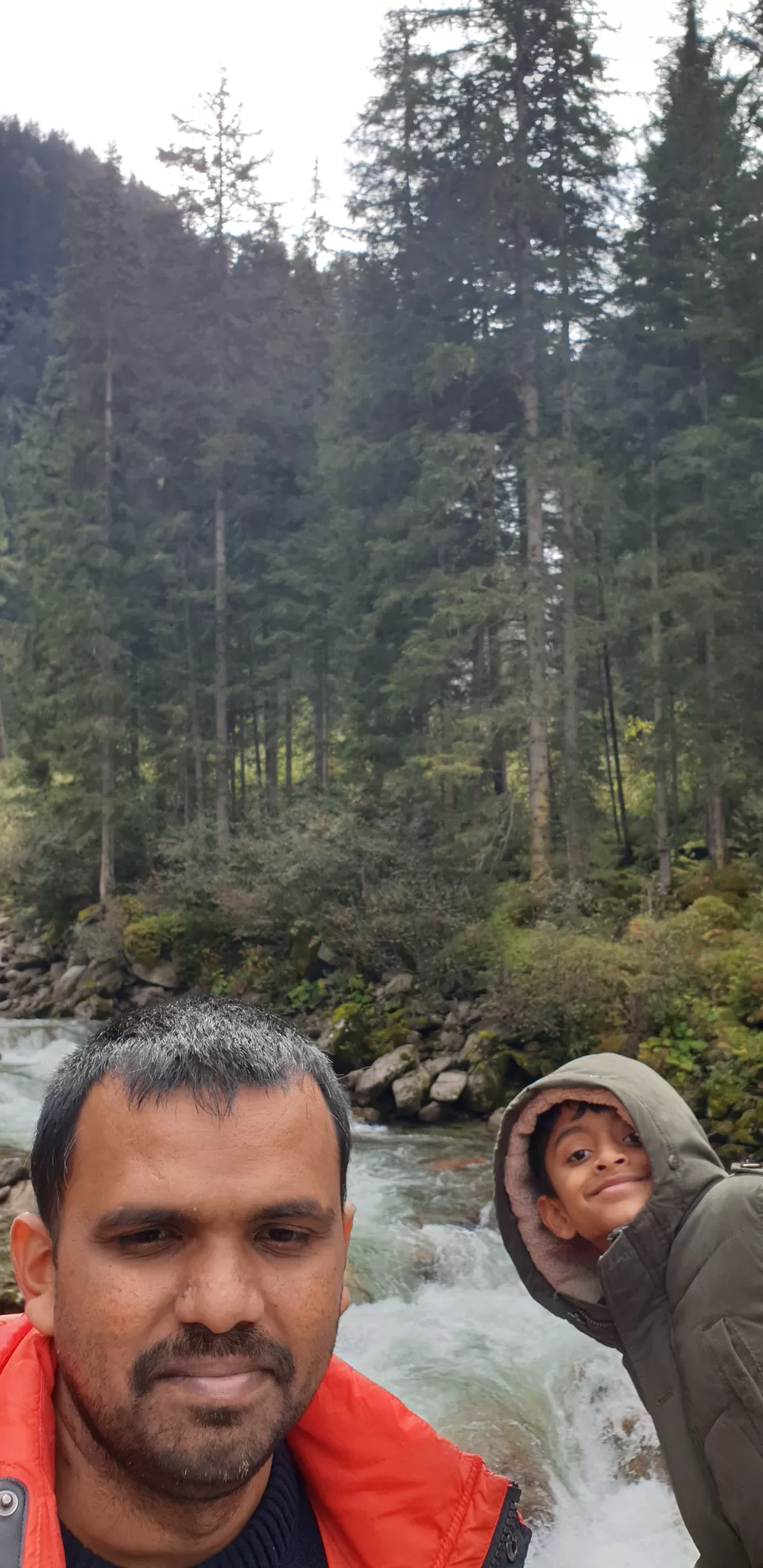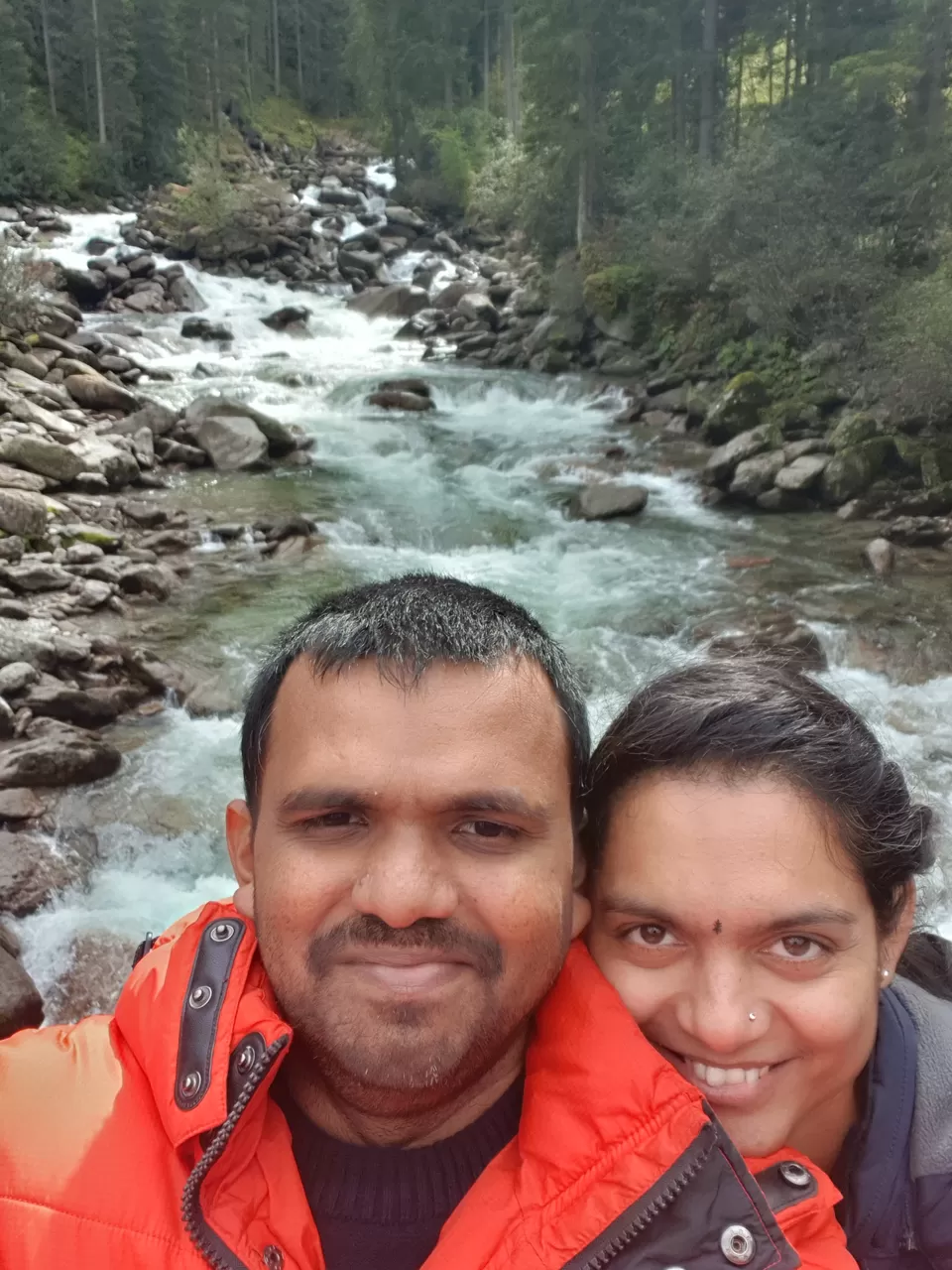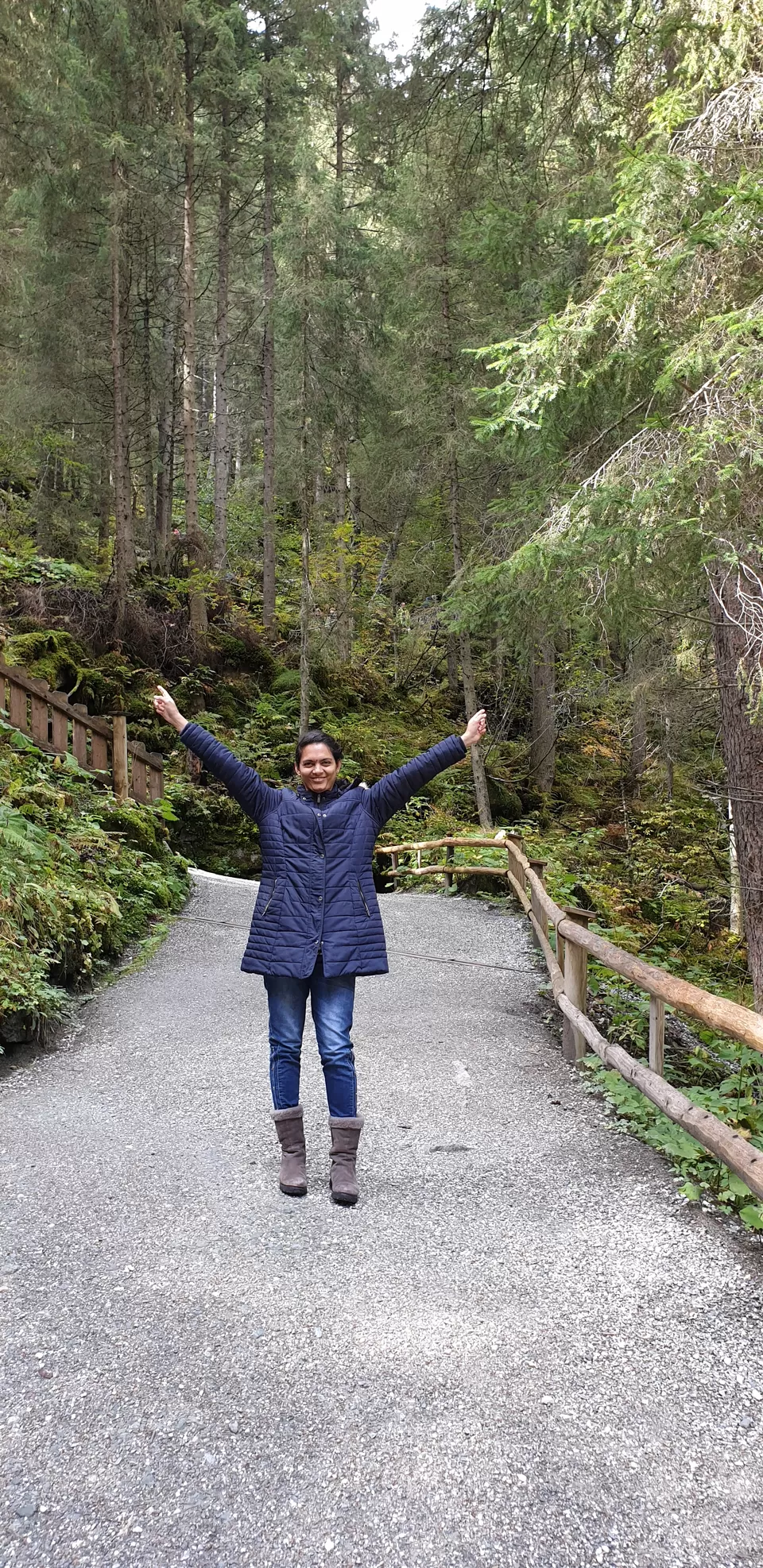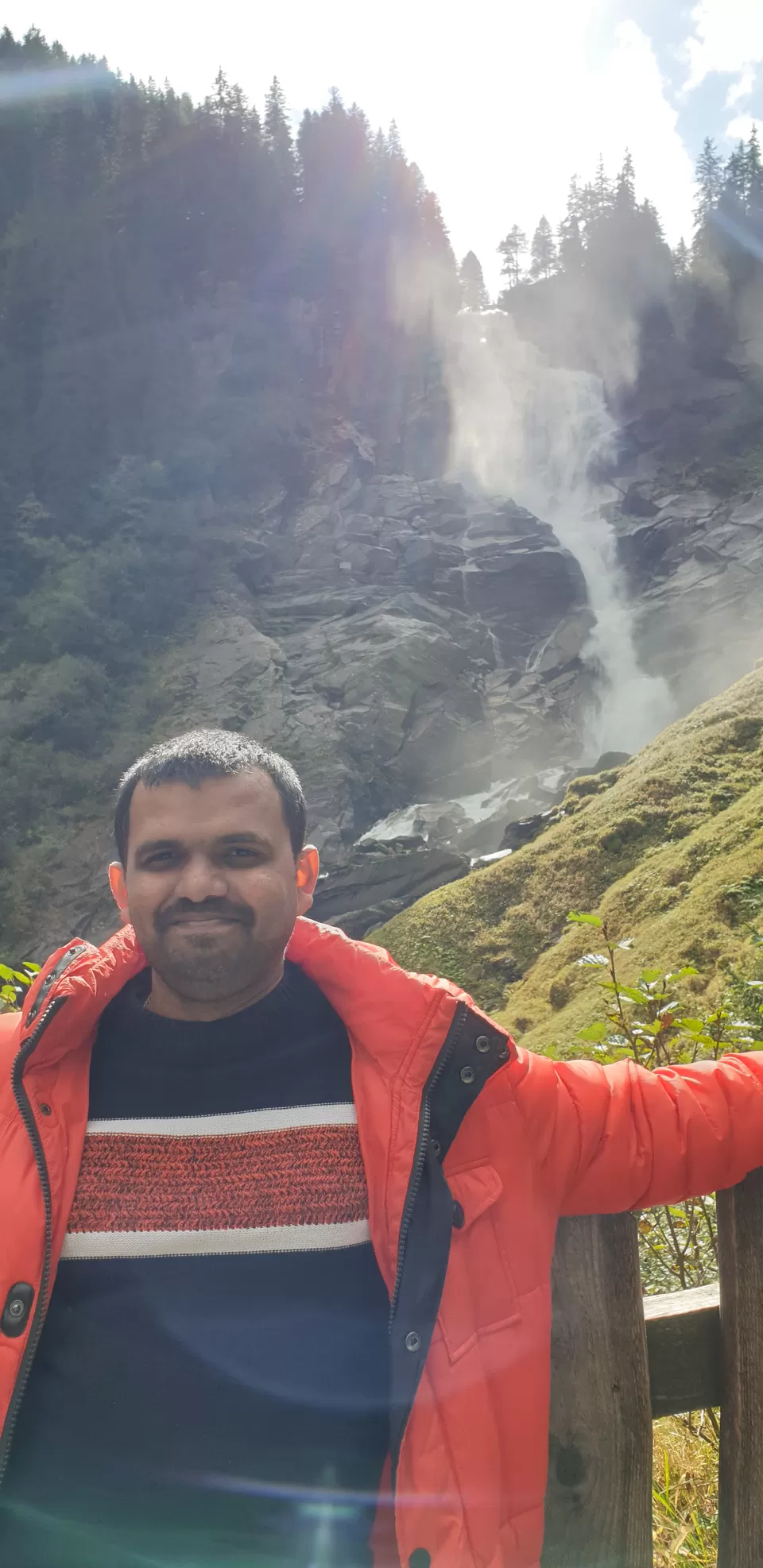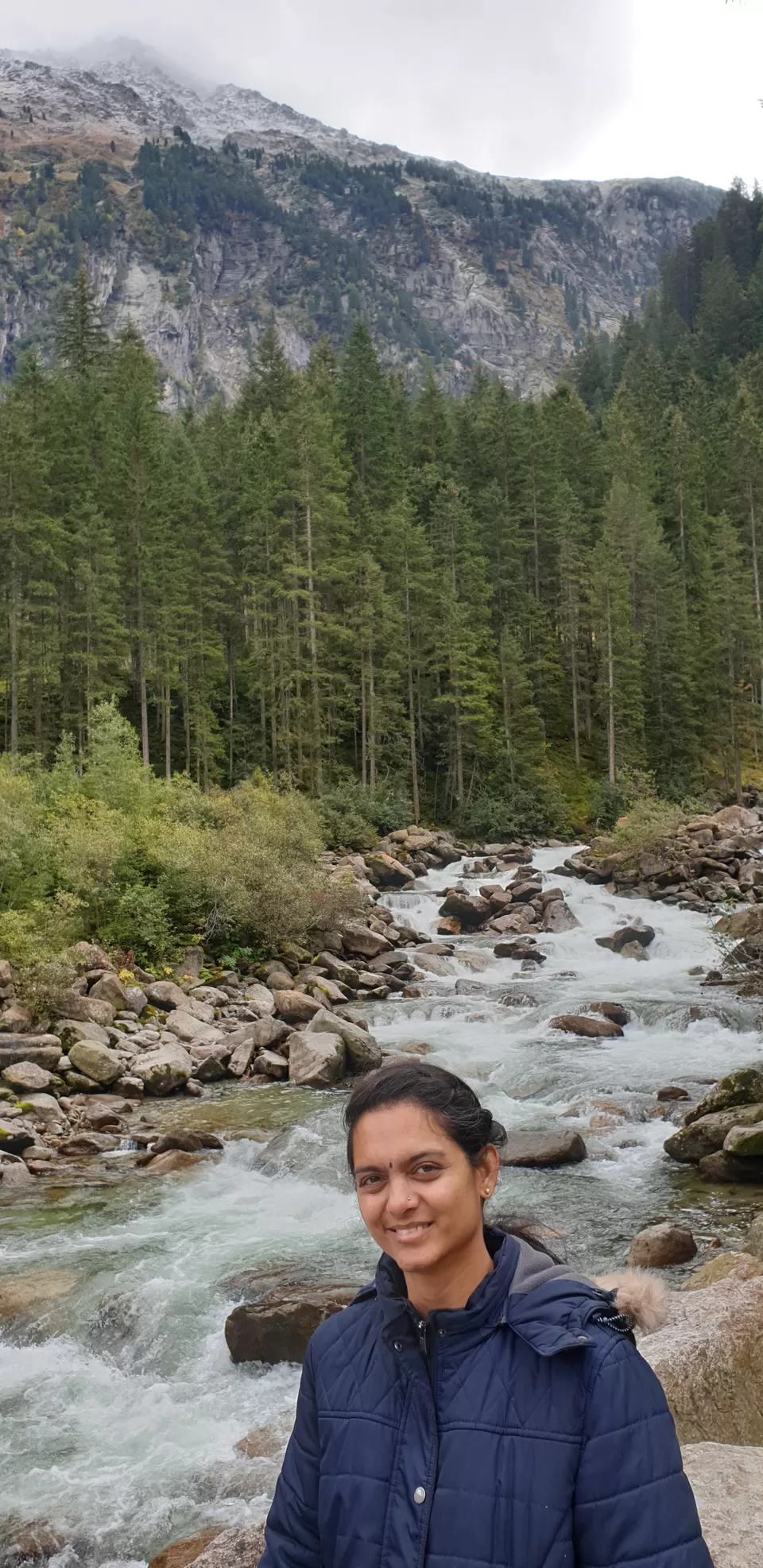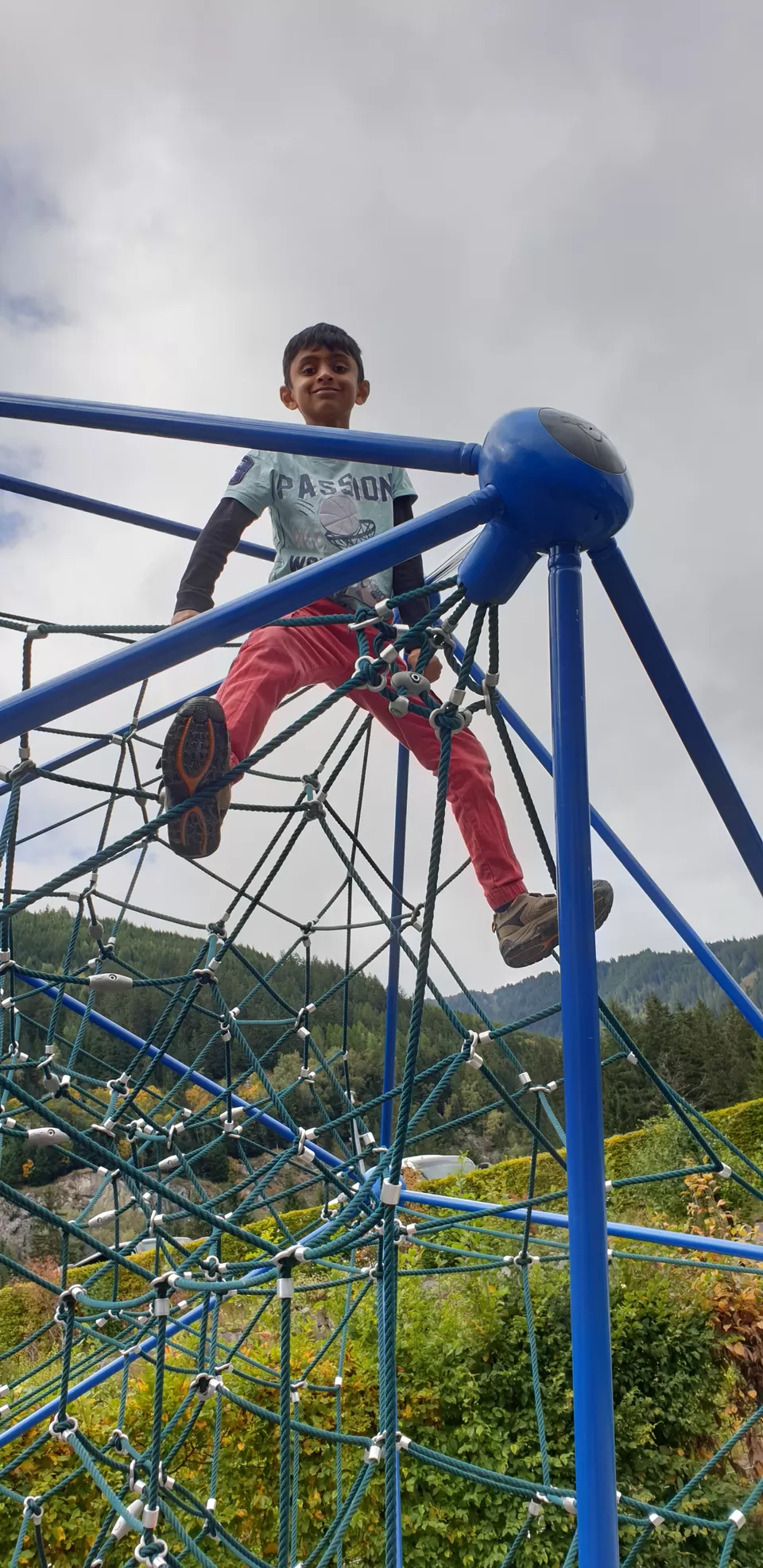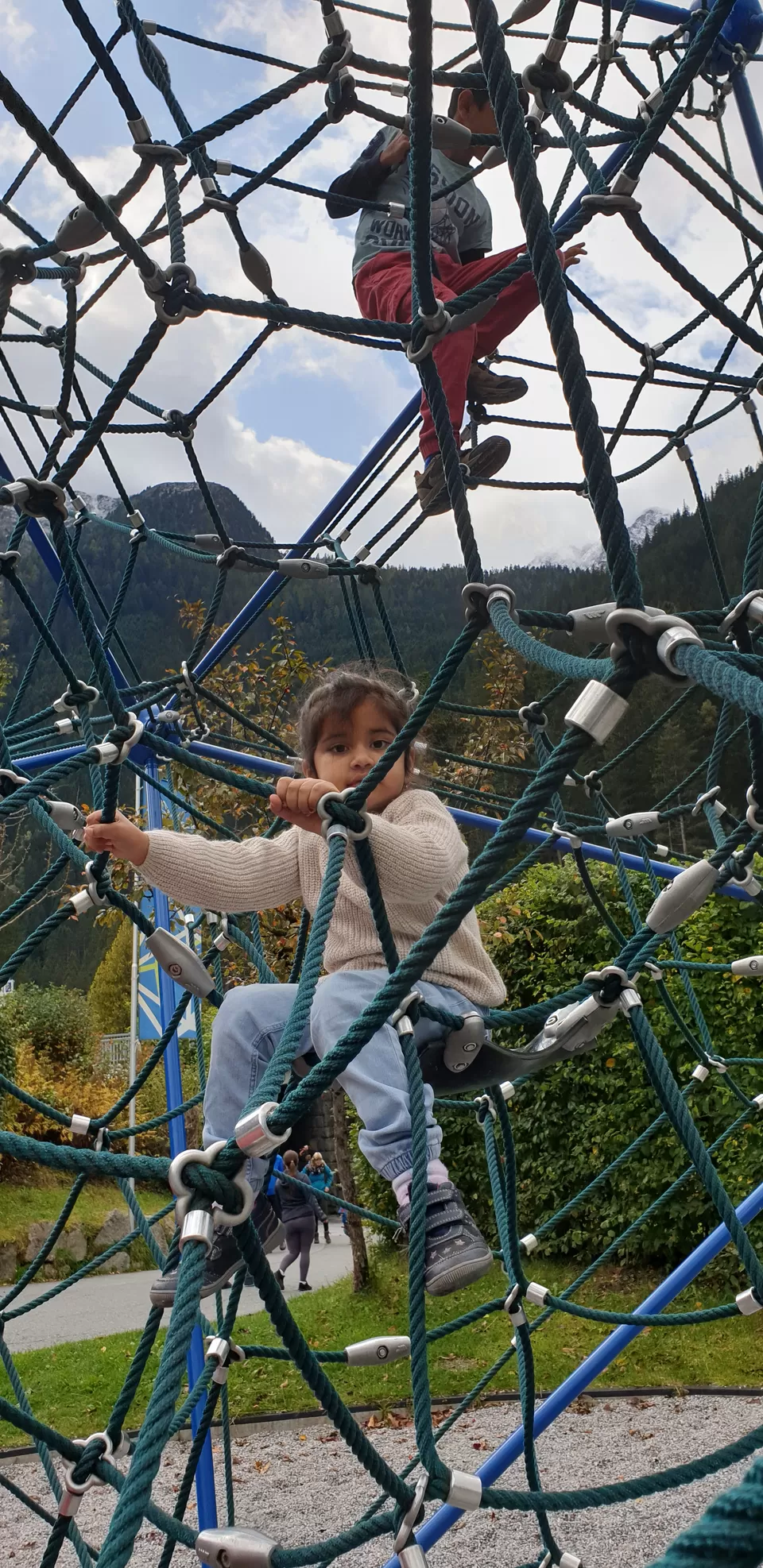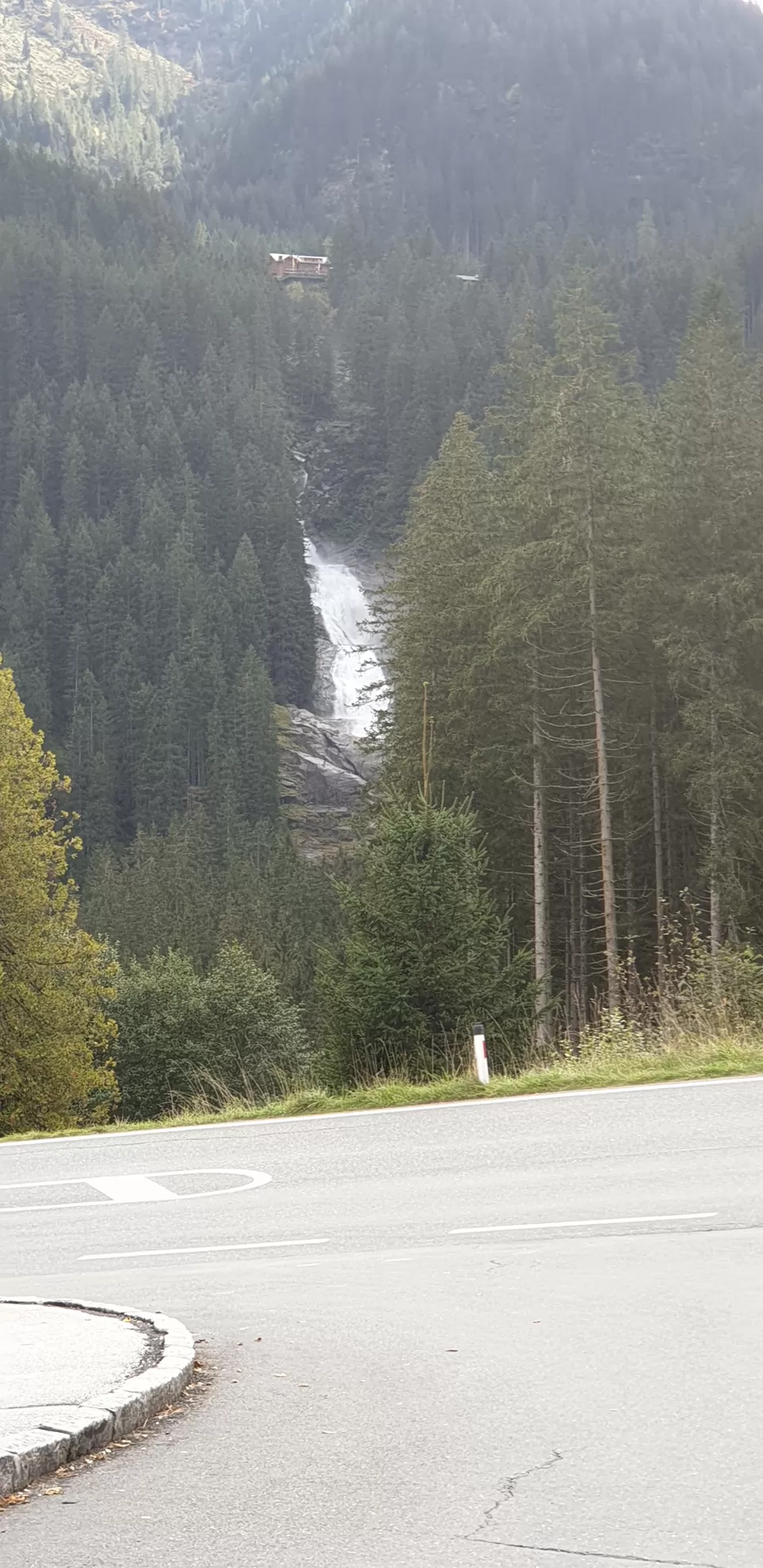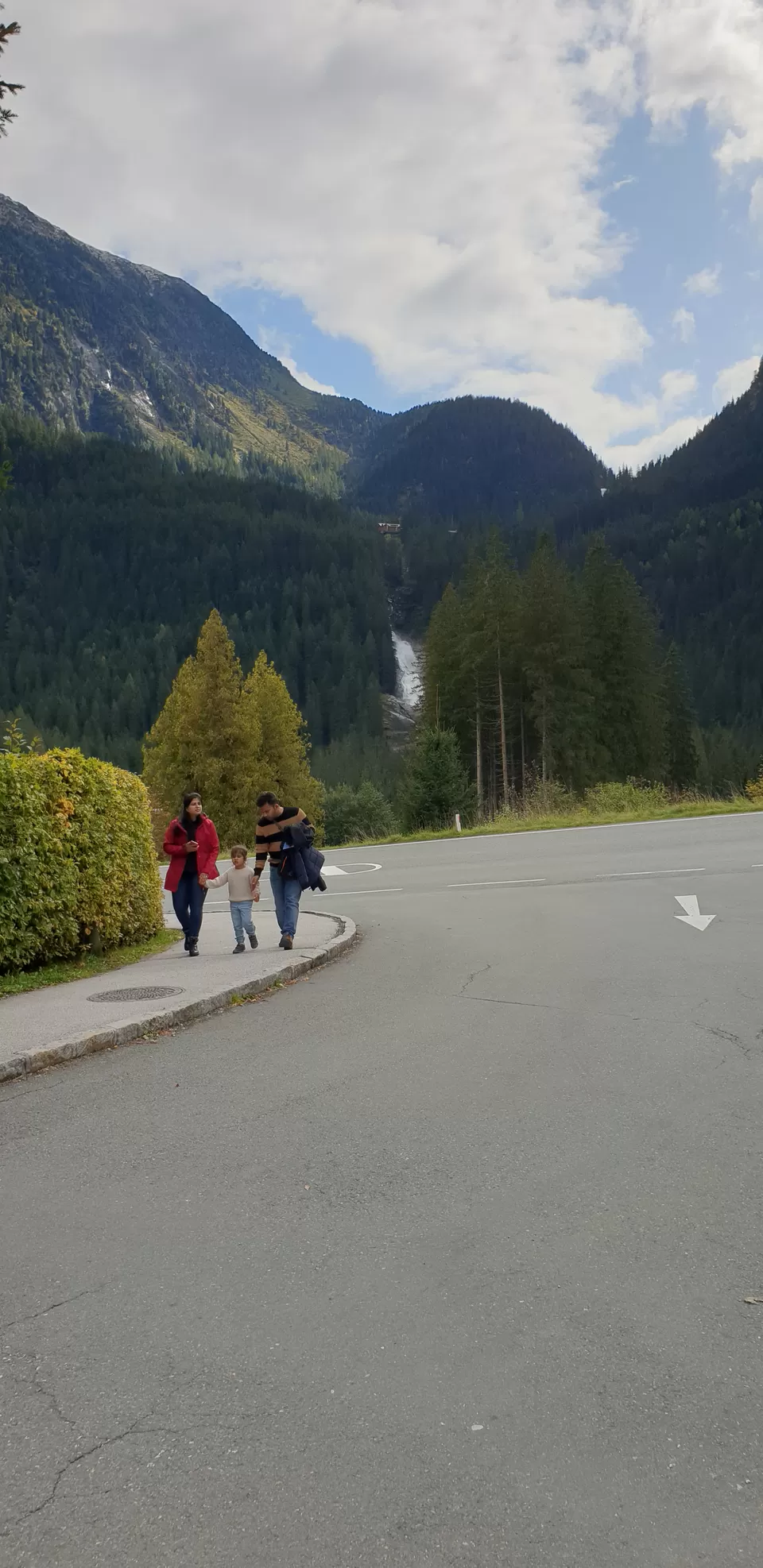 We further continued till Mittersill on Gerlos pass and from there we continued to Grossglockner pass. I can imagine every bend of 36 bends is a great treat for eyes. Our aim was to go till the road's highest point, the Edelweißspitze at an altitude of 2500 m. But due to bad weather, we were instructed to be back to exit by 5pm, so we did only half way. It is definitely a drive to remember, every turn had different views and becoming more and more beautiful as we climbed up.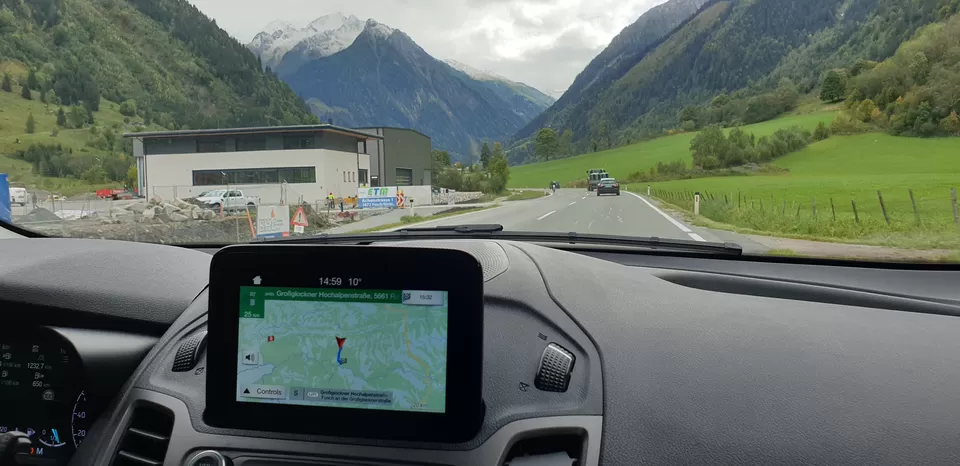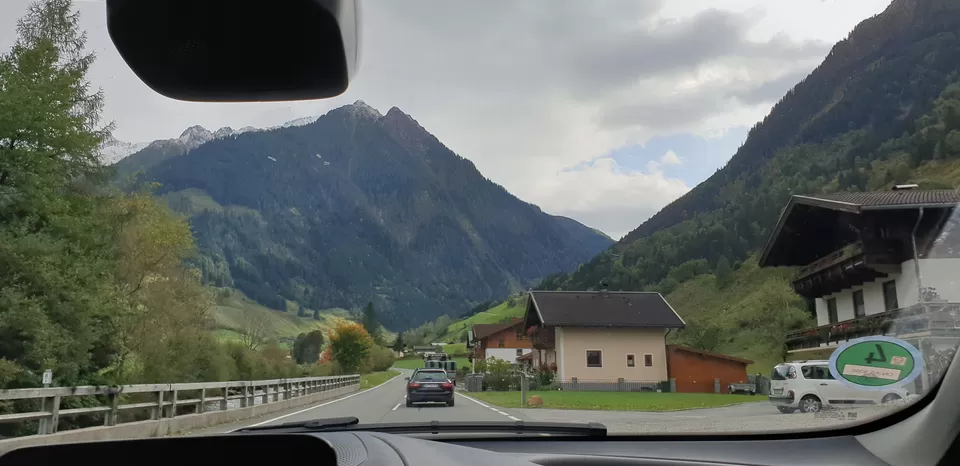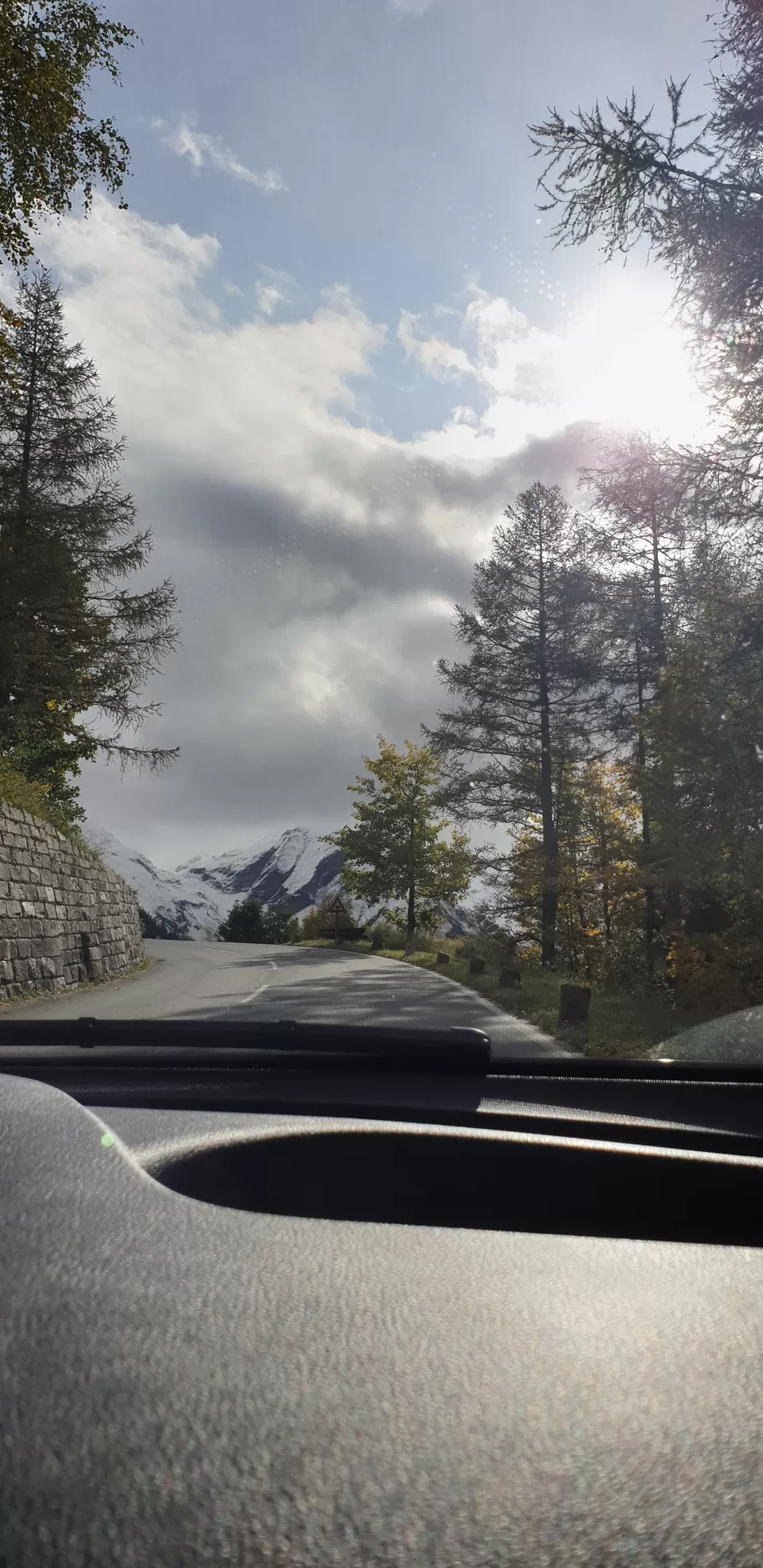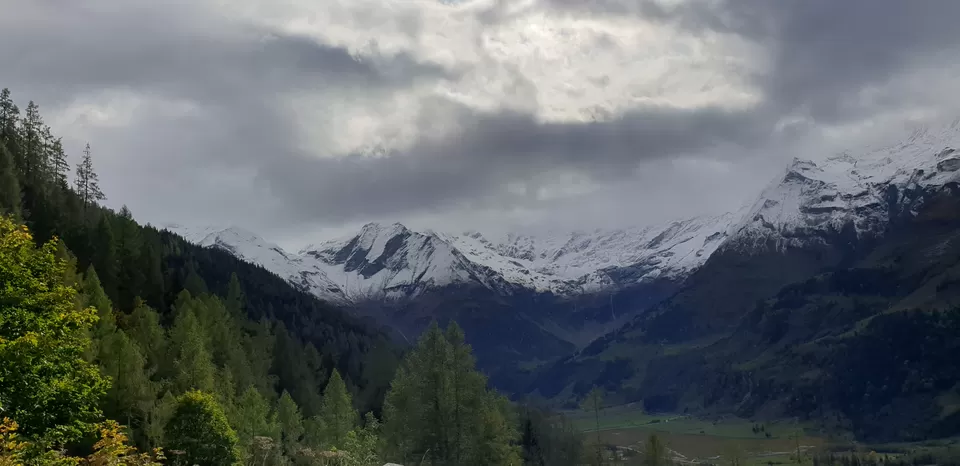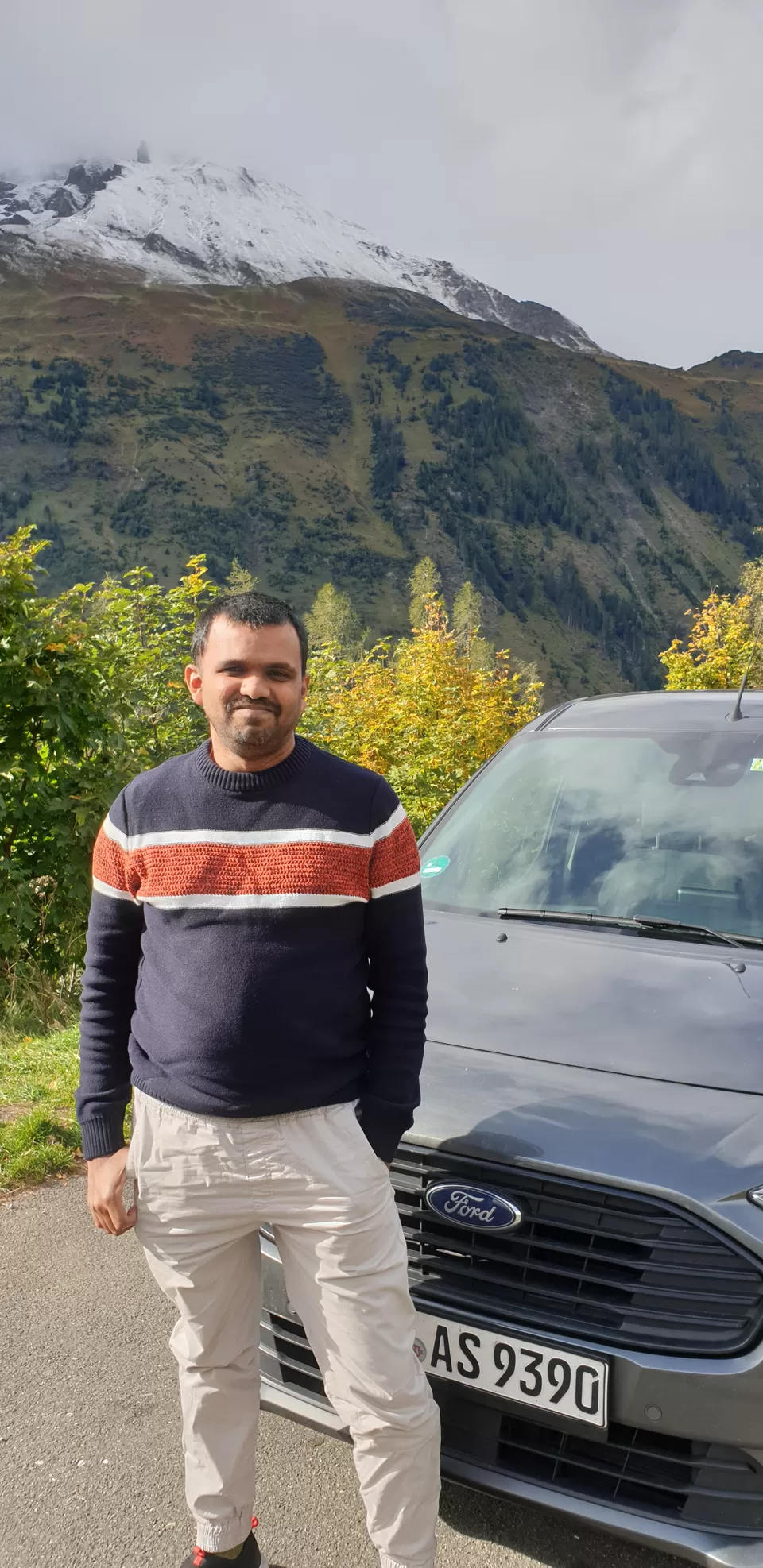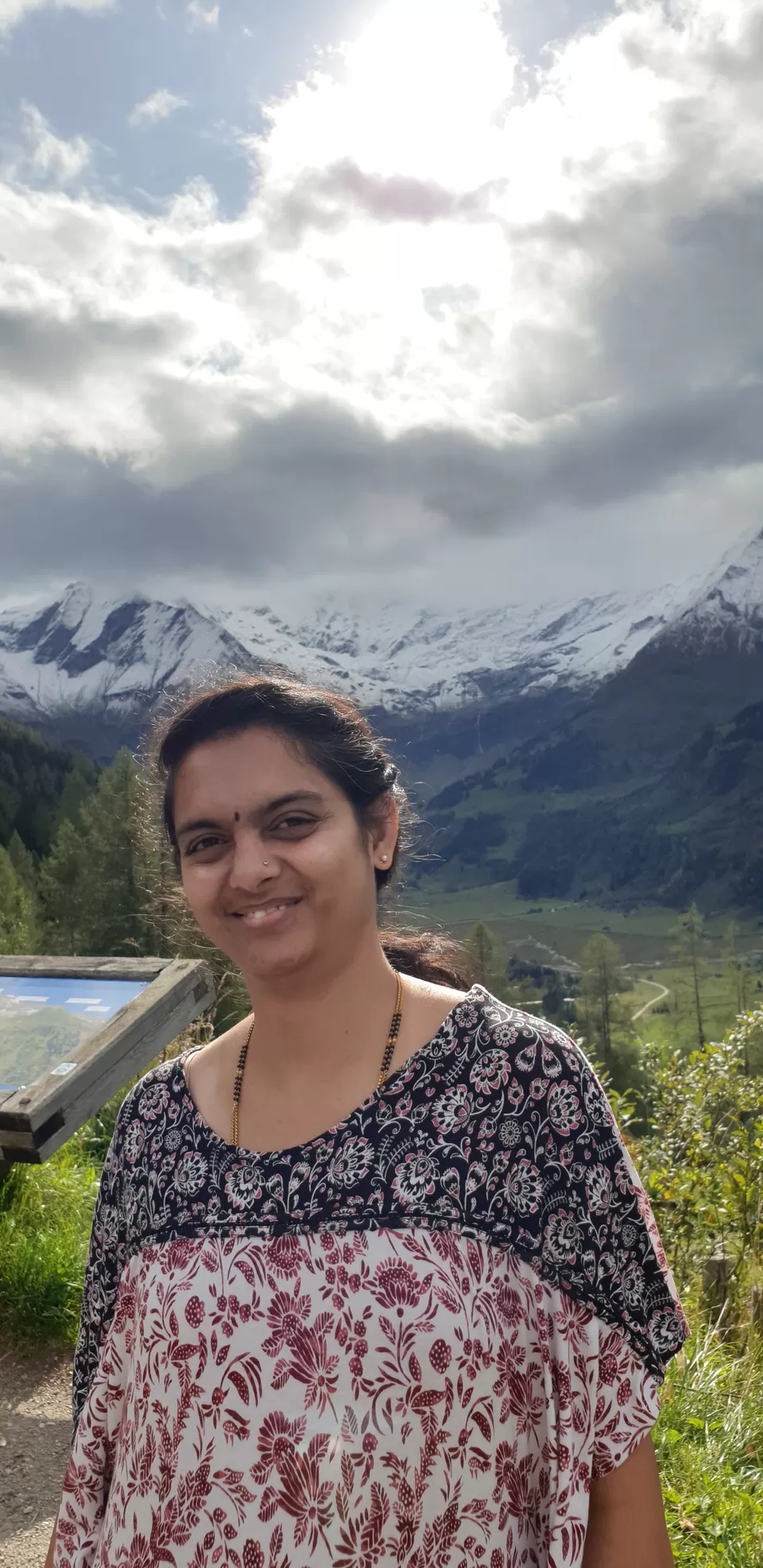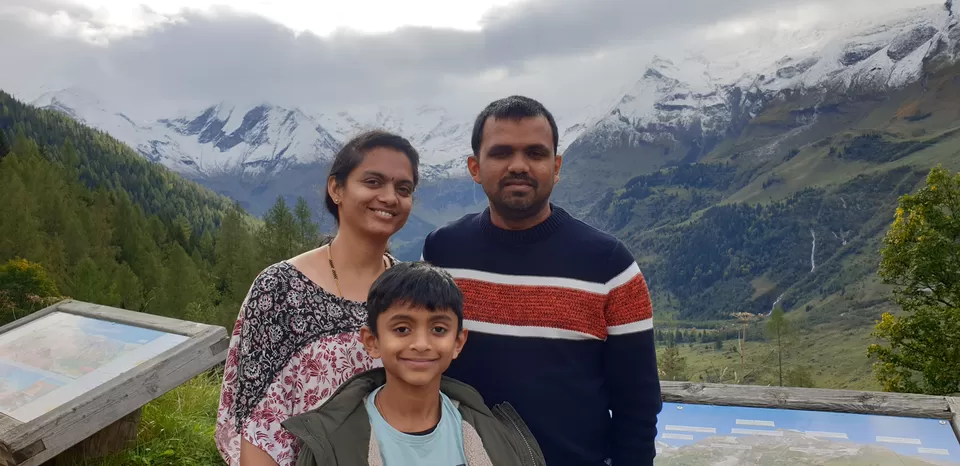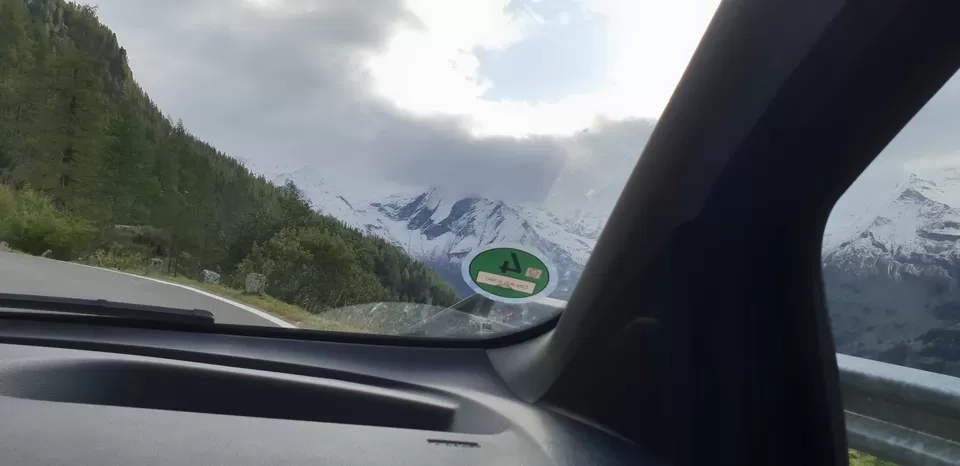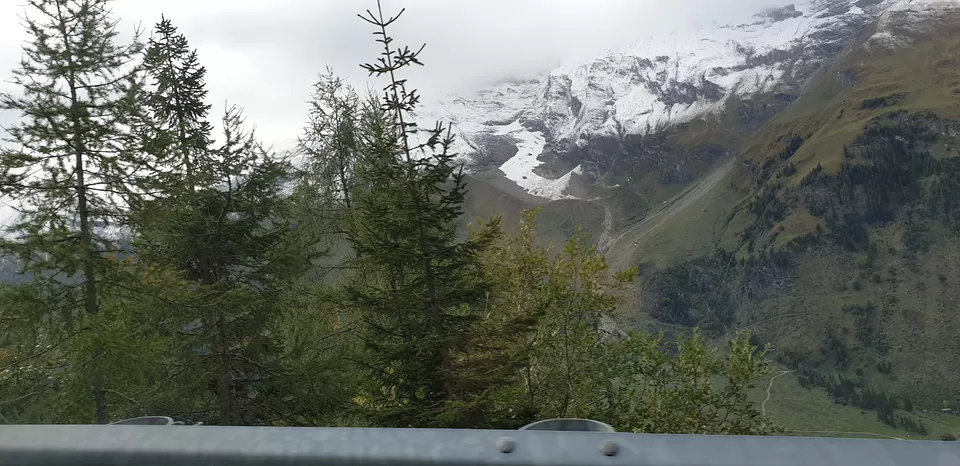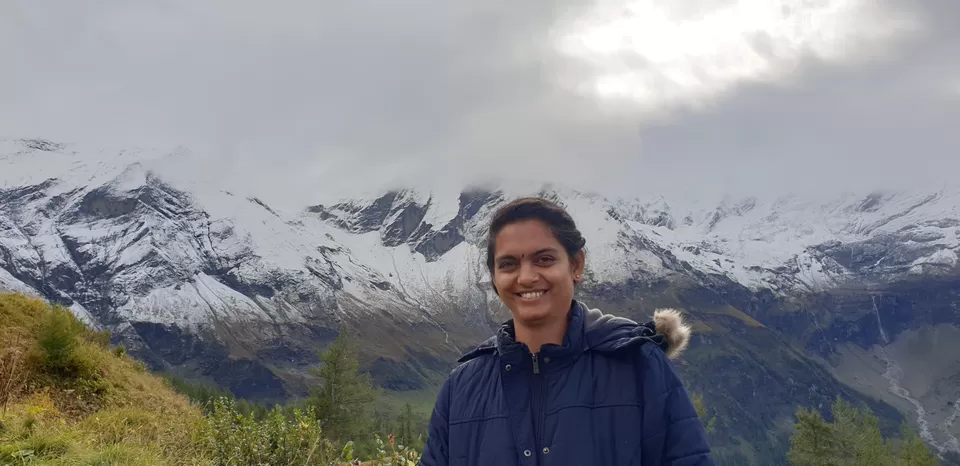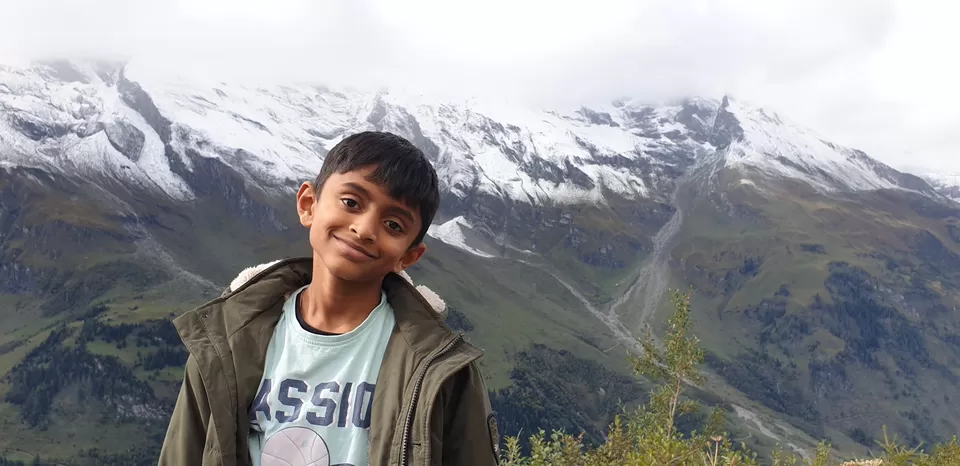 Yes it had already snowed there and roads were bit slippery. We enjoyed the views and played in snow too :) If God gives me another summer in Europe, gross glockner drive till top is my wishlist for sure :)
We enjoyed the drive back until we realized that our brake pads have caught fire due to excessive braking in the mountain passes. oops!! We had now the challenge to reach back exit by 5pm and it was already 4pm. We tried emergency lines but unfortunately did not work. We read internet reviews which matched our driving conditions on mountain passes and hence slowly descended down.After exiting the exit, we waited for around 1hr for brake pads to cool down and then drove to our booked accomodation near Hallstatt. It was in a near by town called Gosau.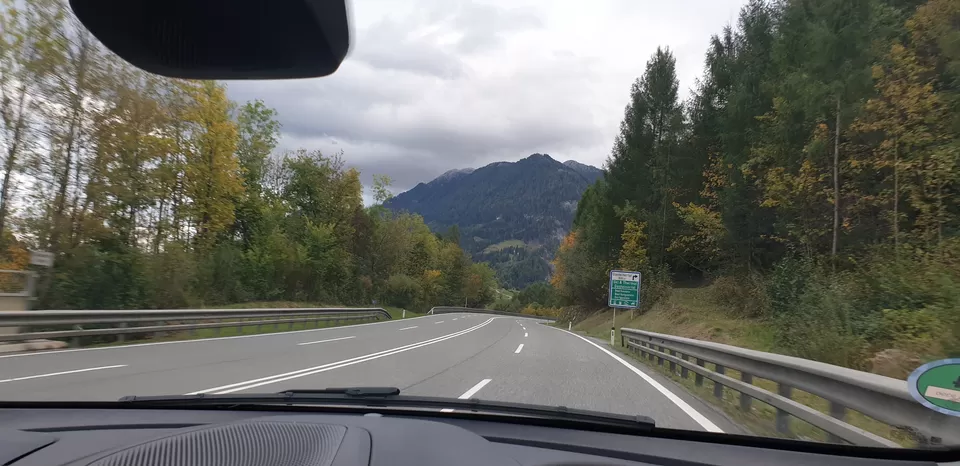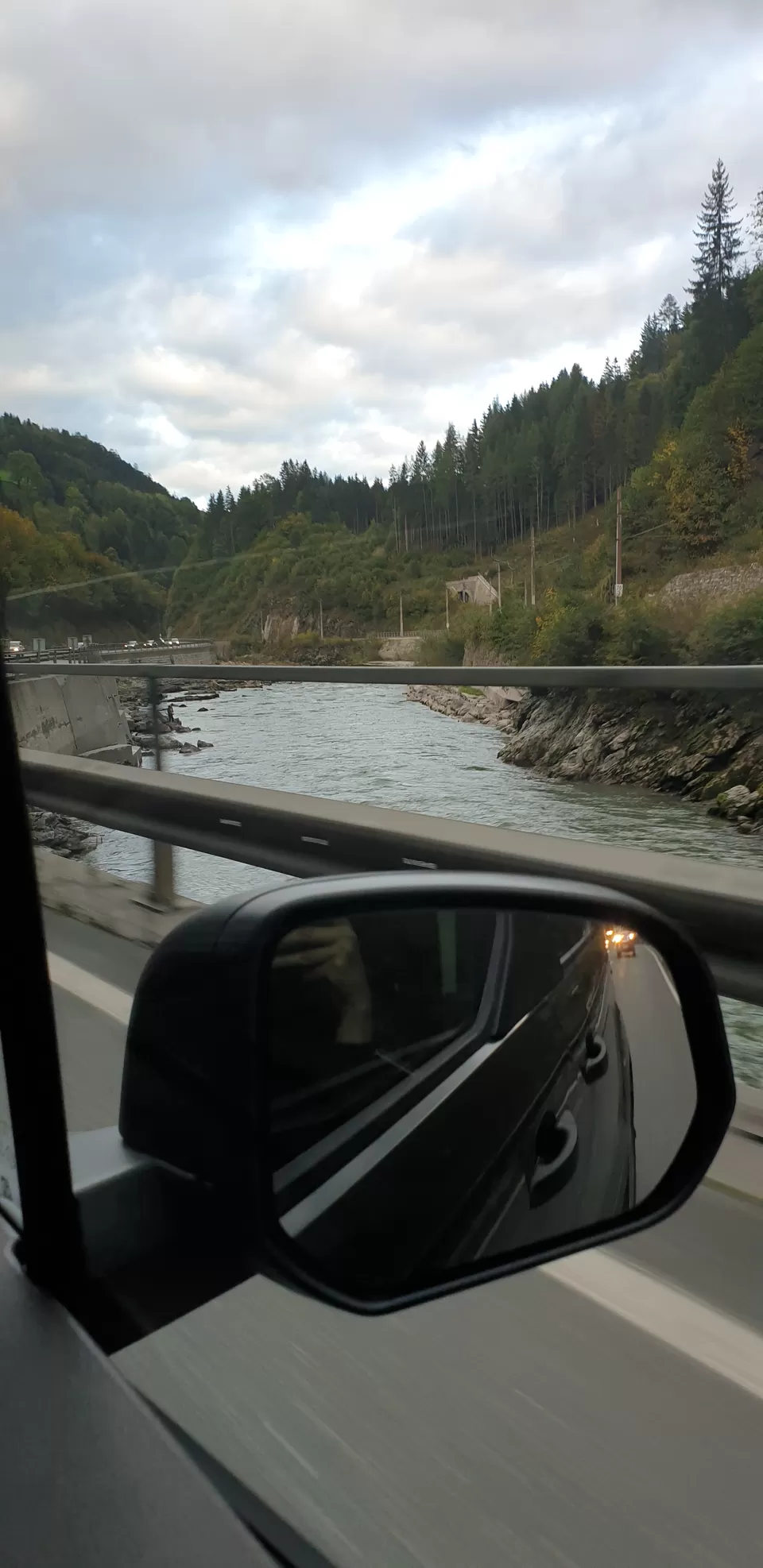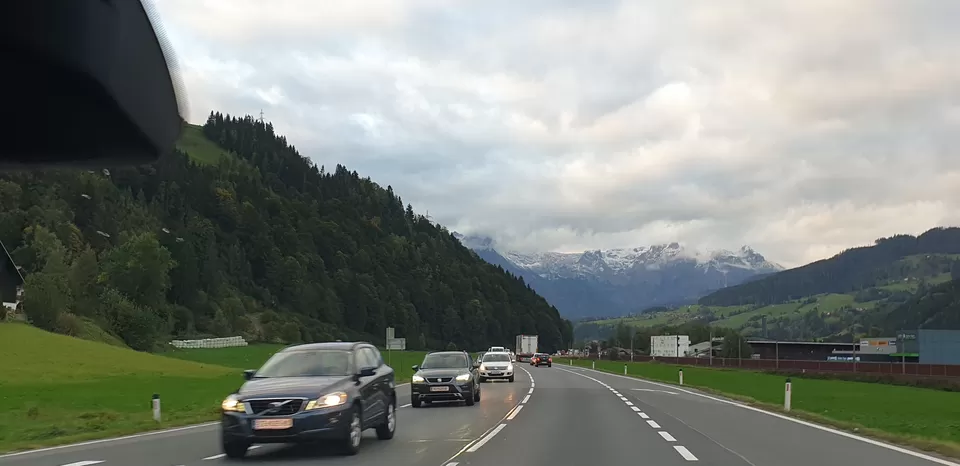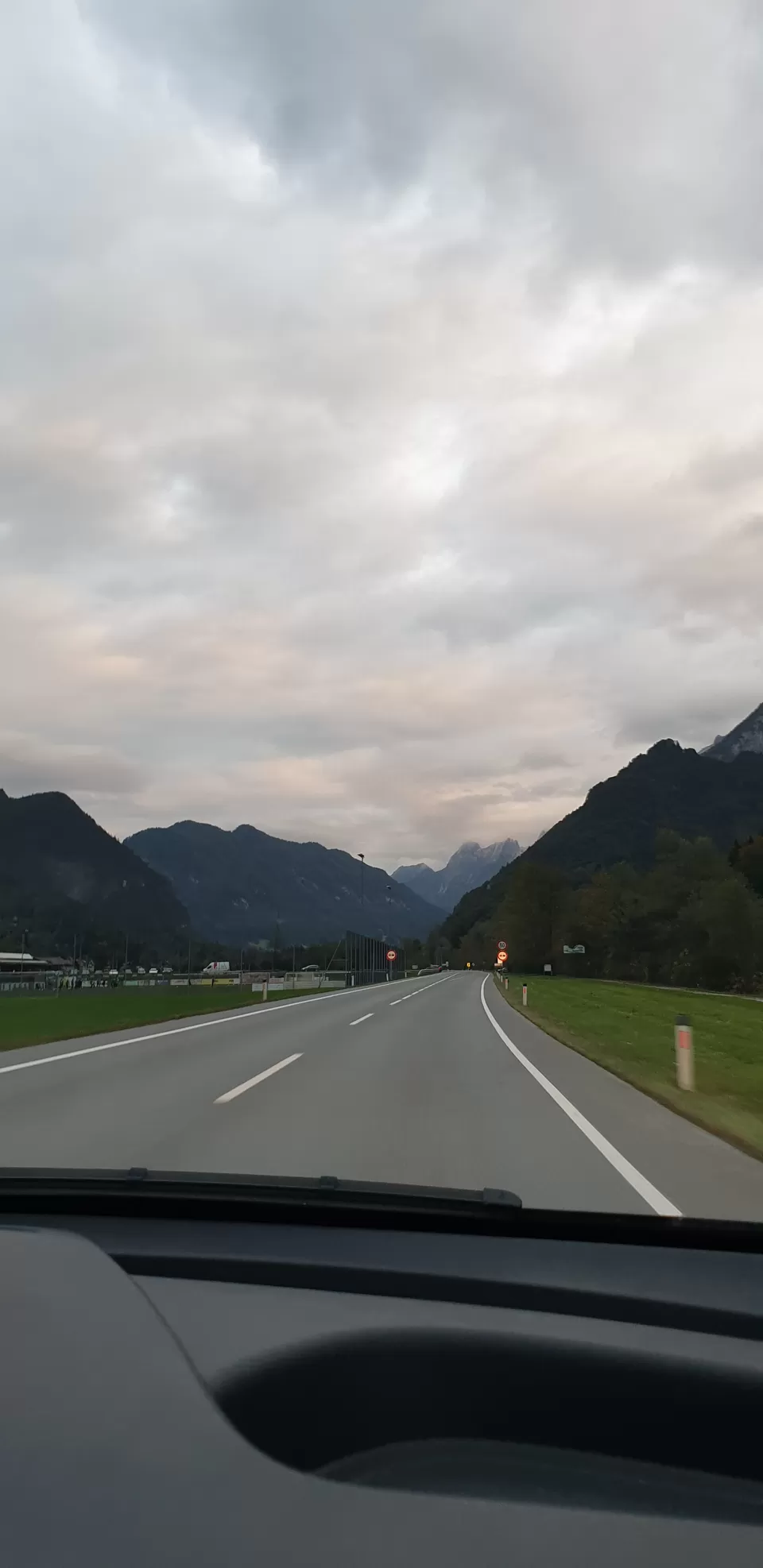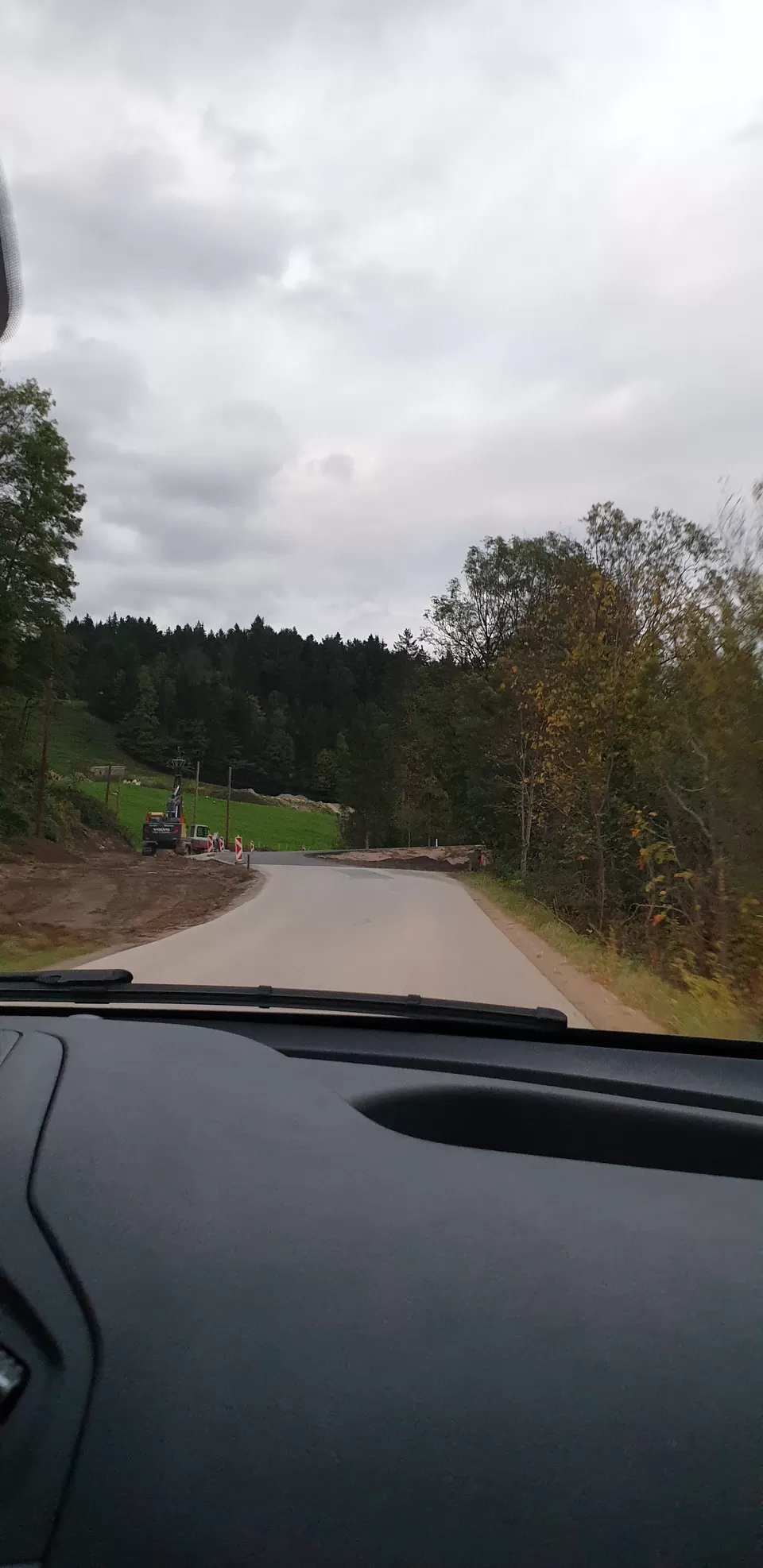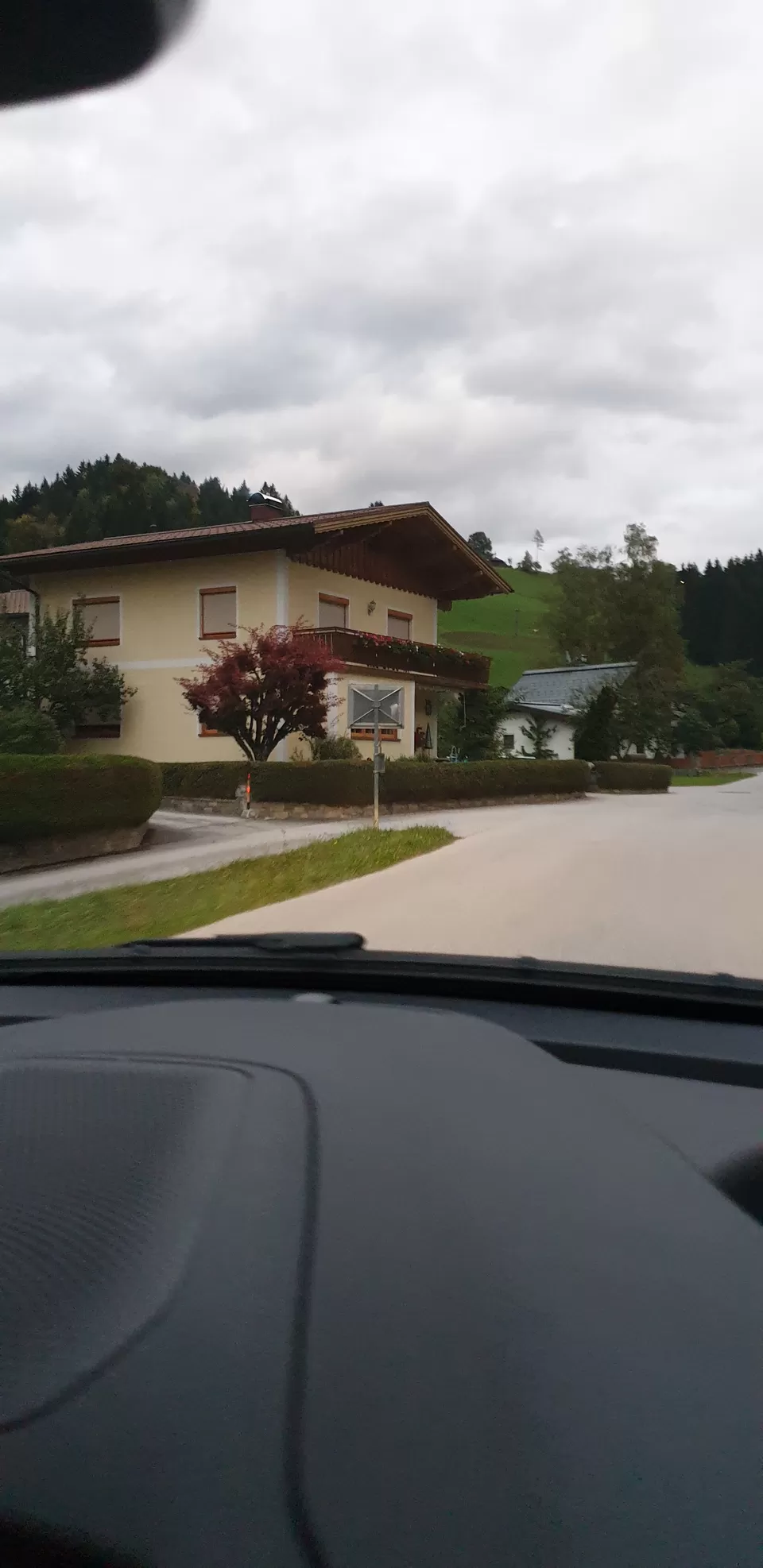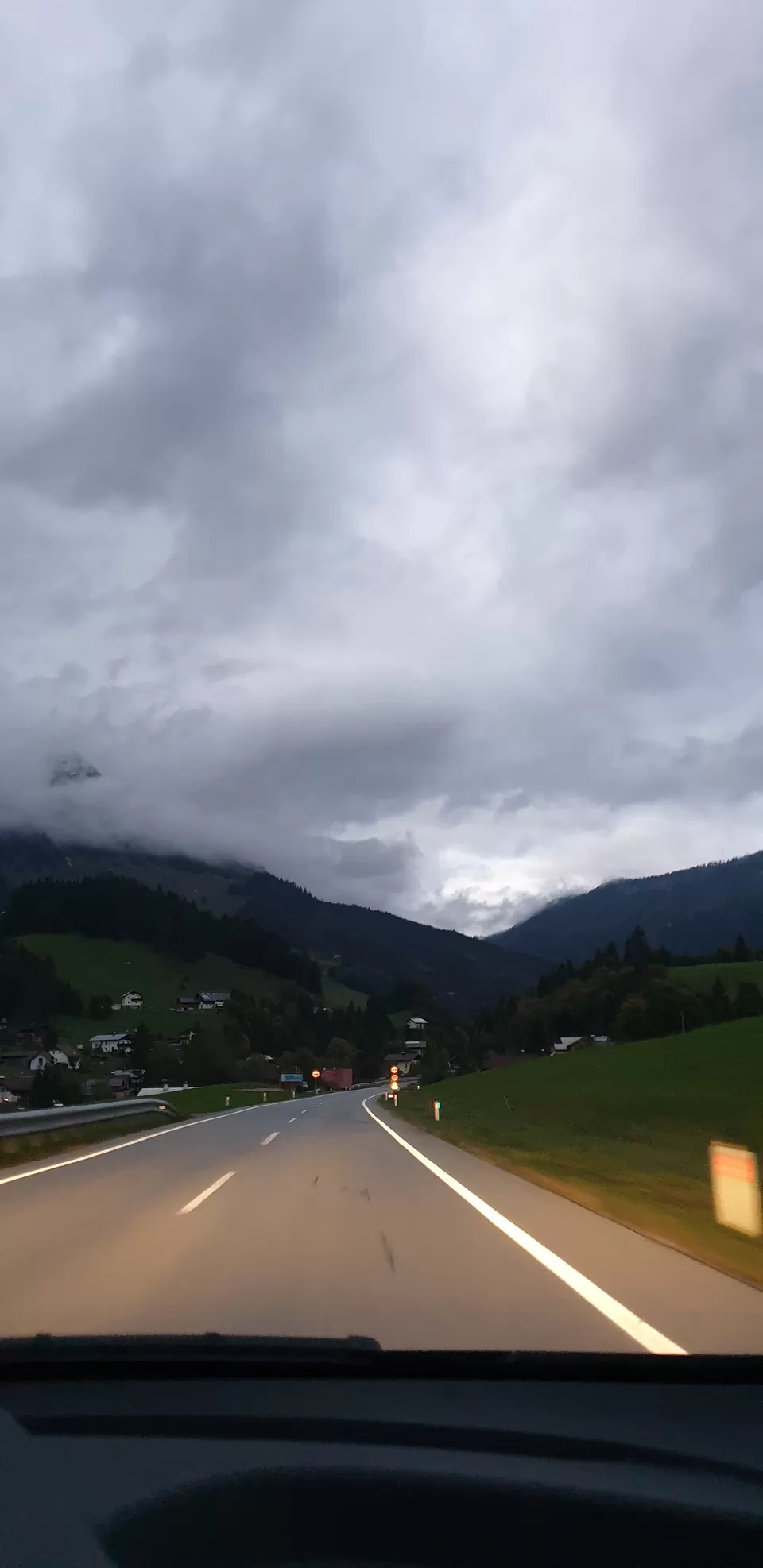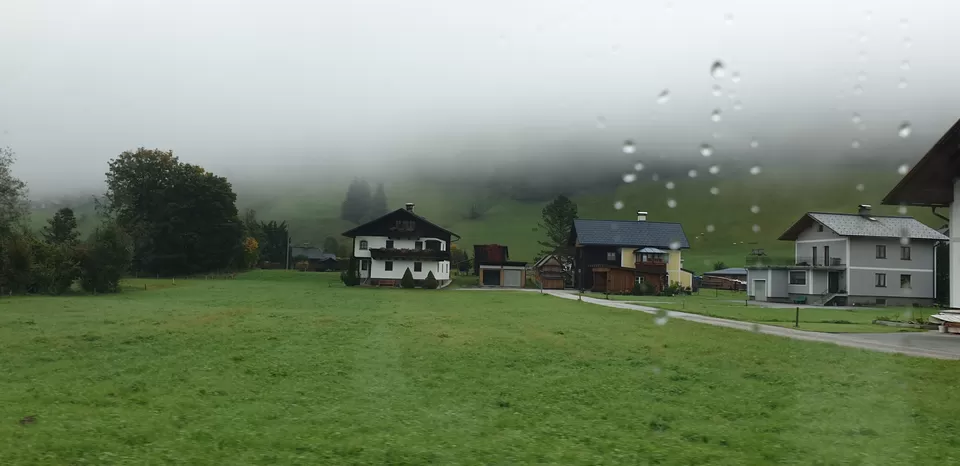 We planned day 2 completely in Dachstein mountain. There are ample parking spaces at the ground station of cable car. There are 2 caves, ice cave and mammoth cave which are accessible by cable car in section 1.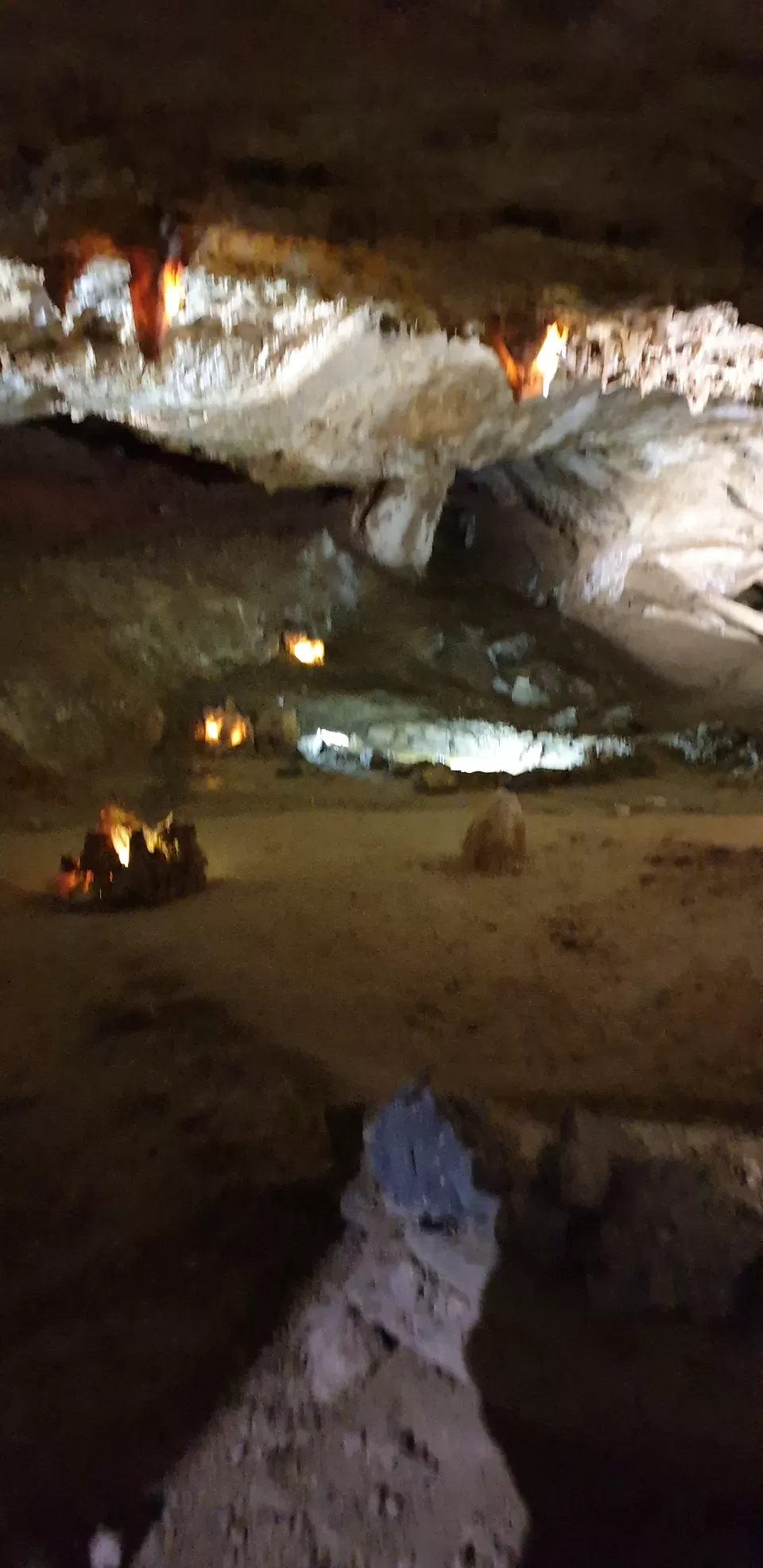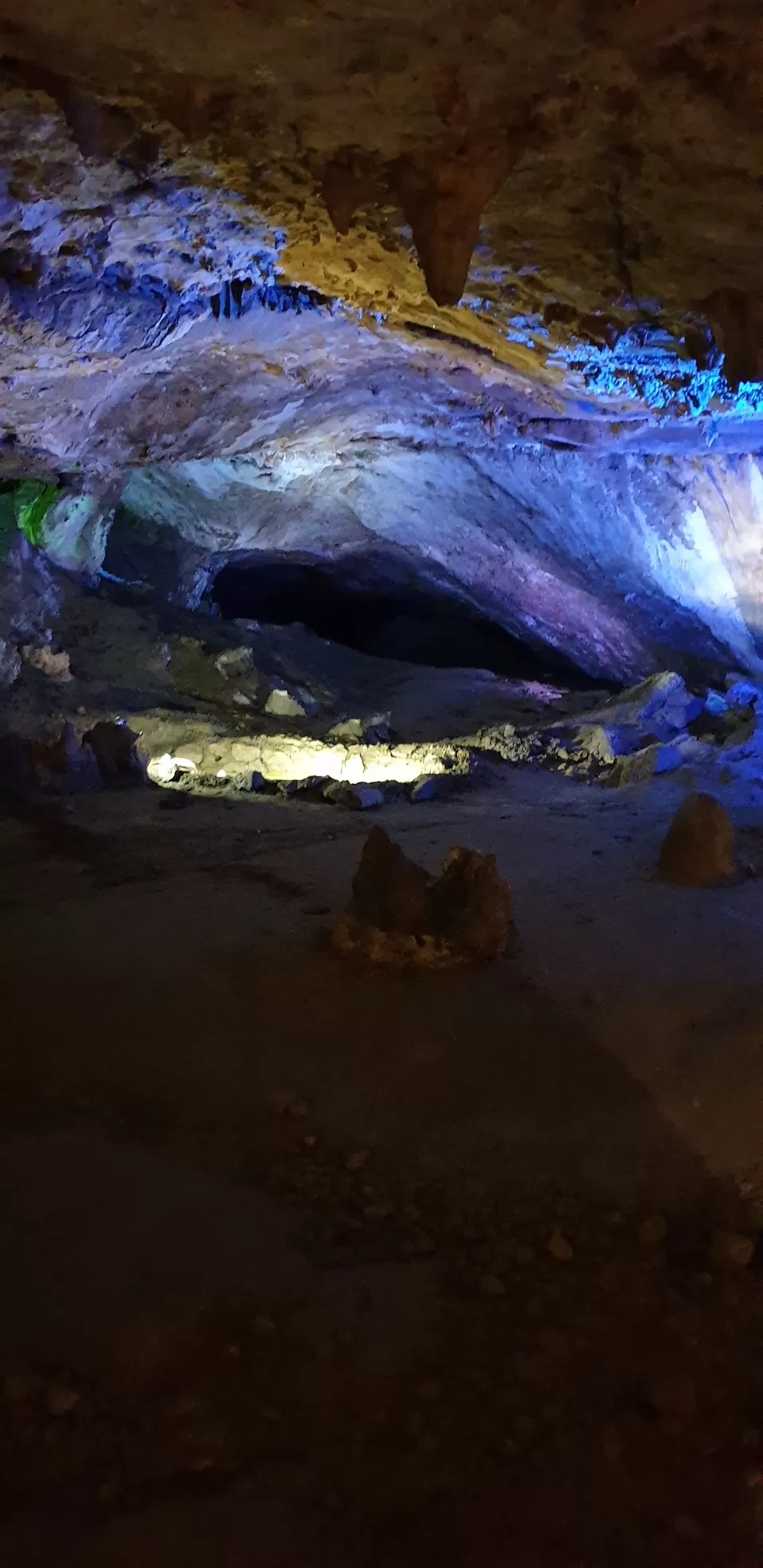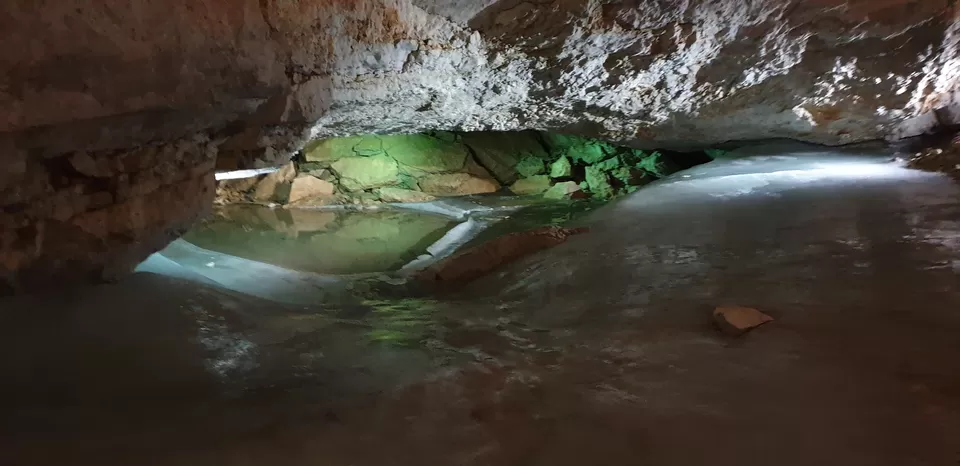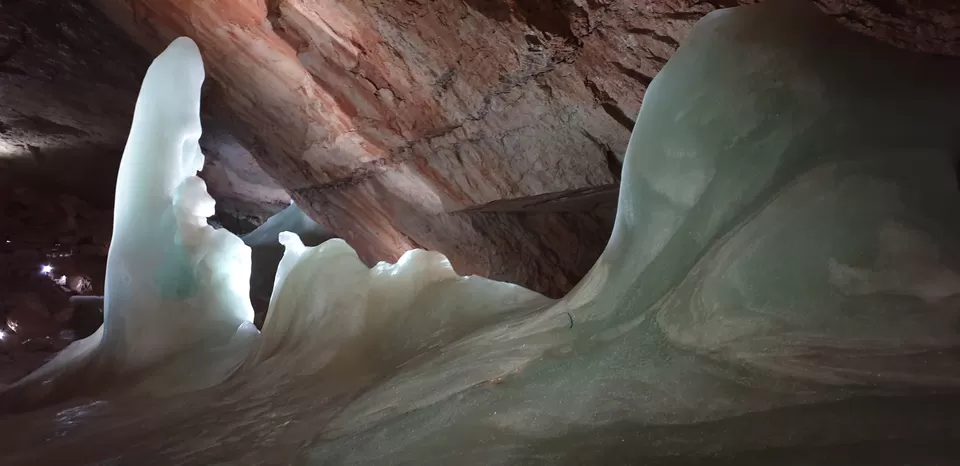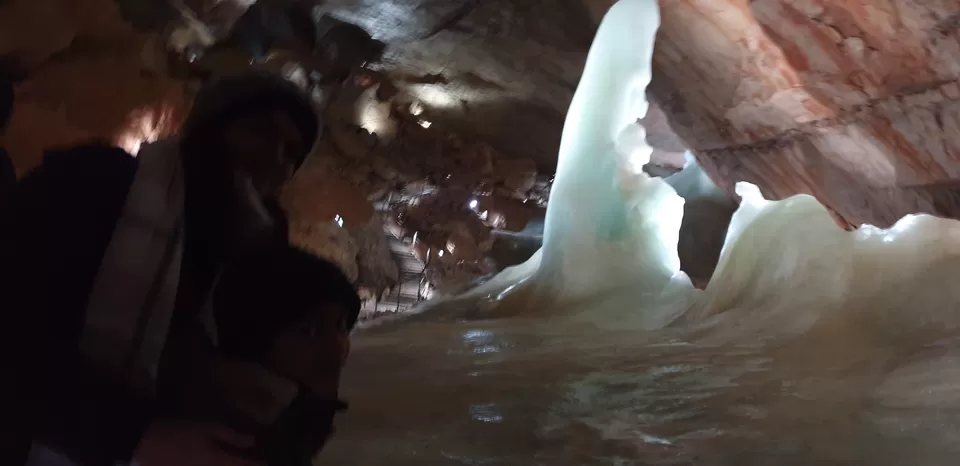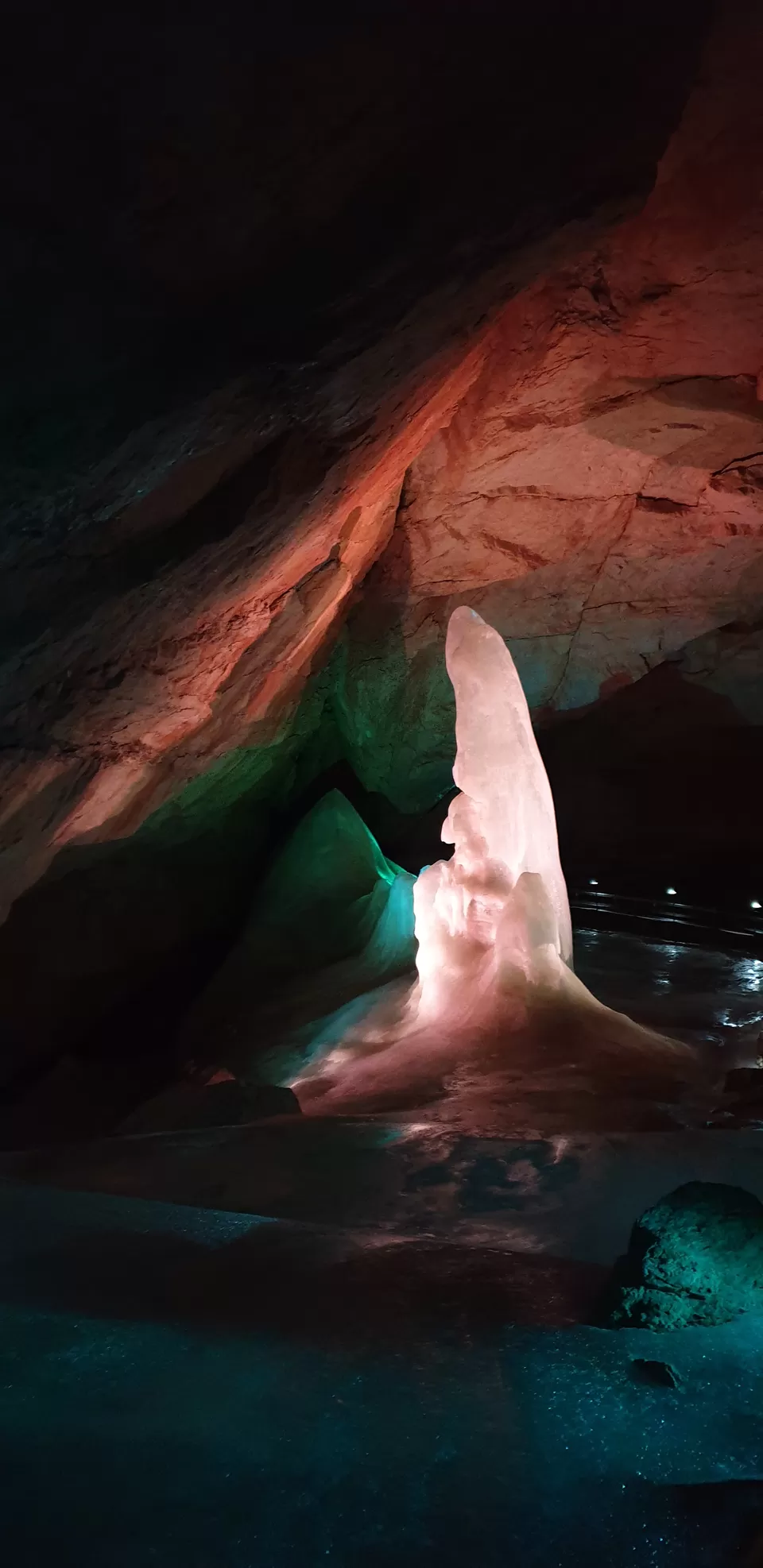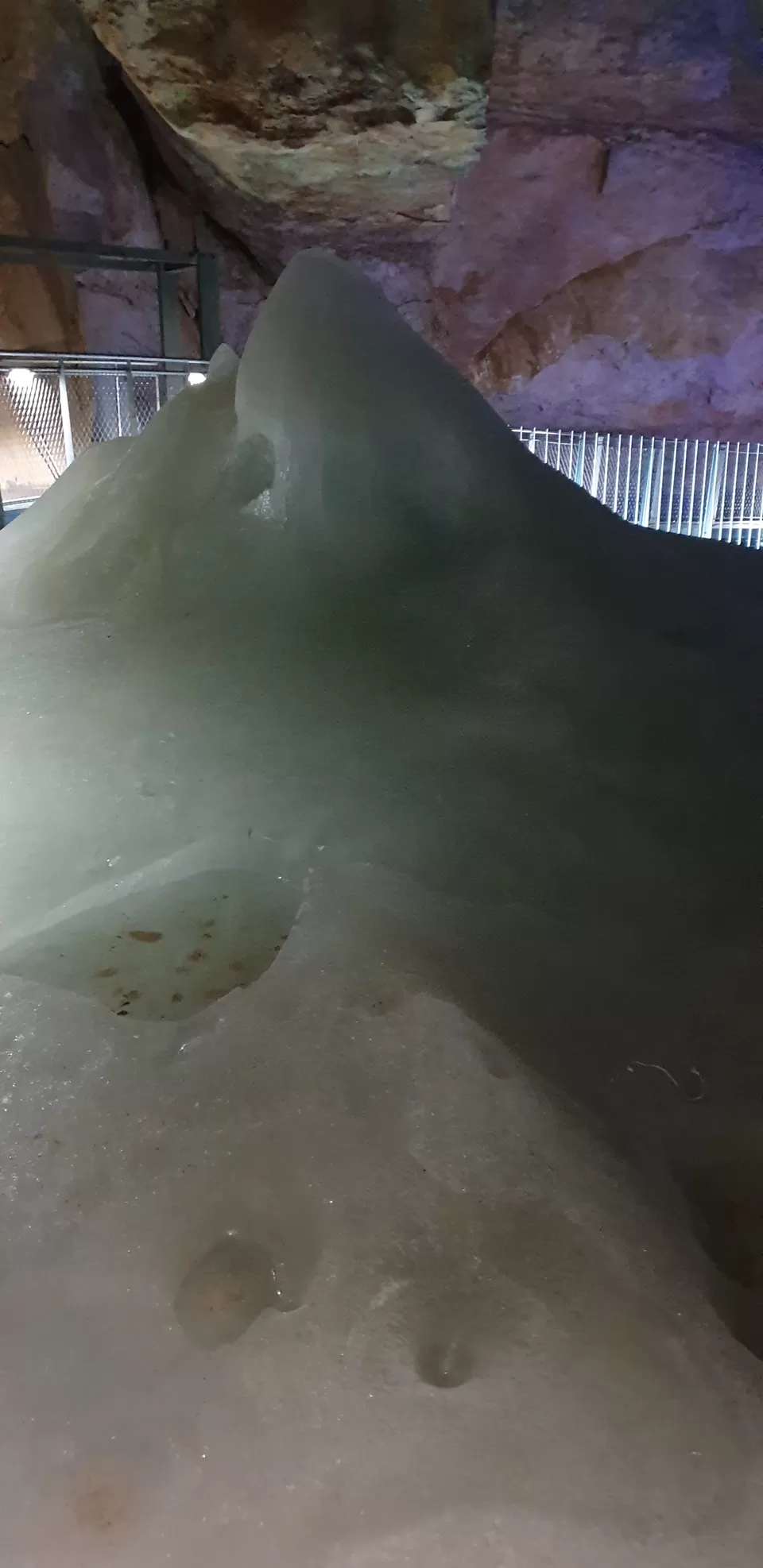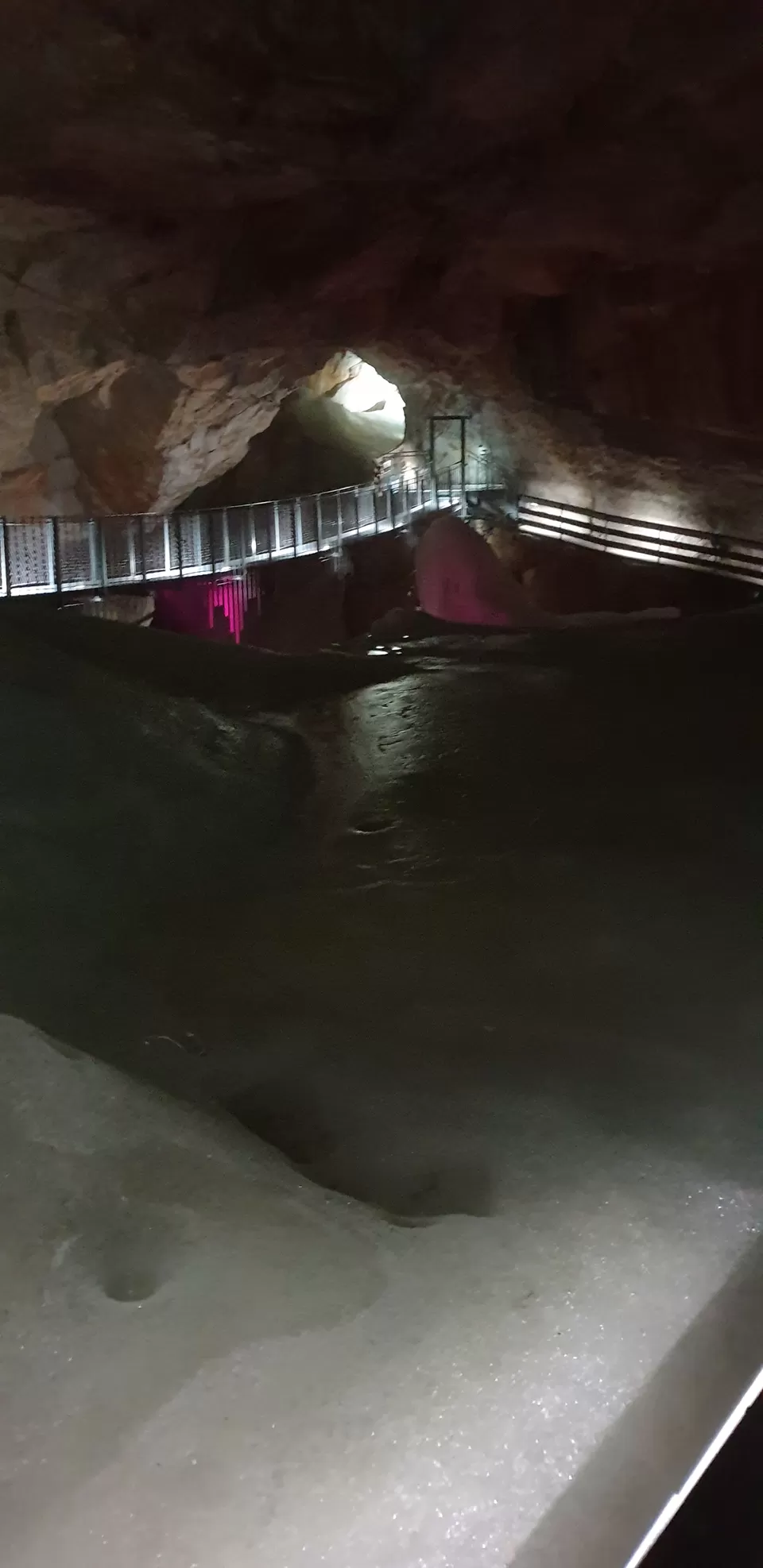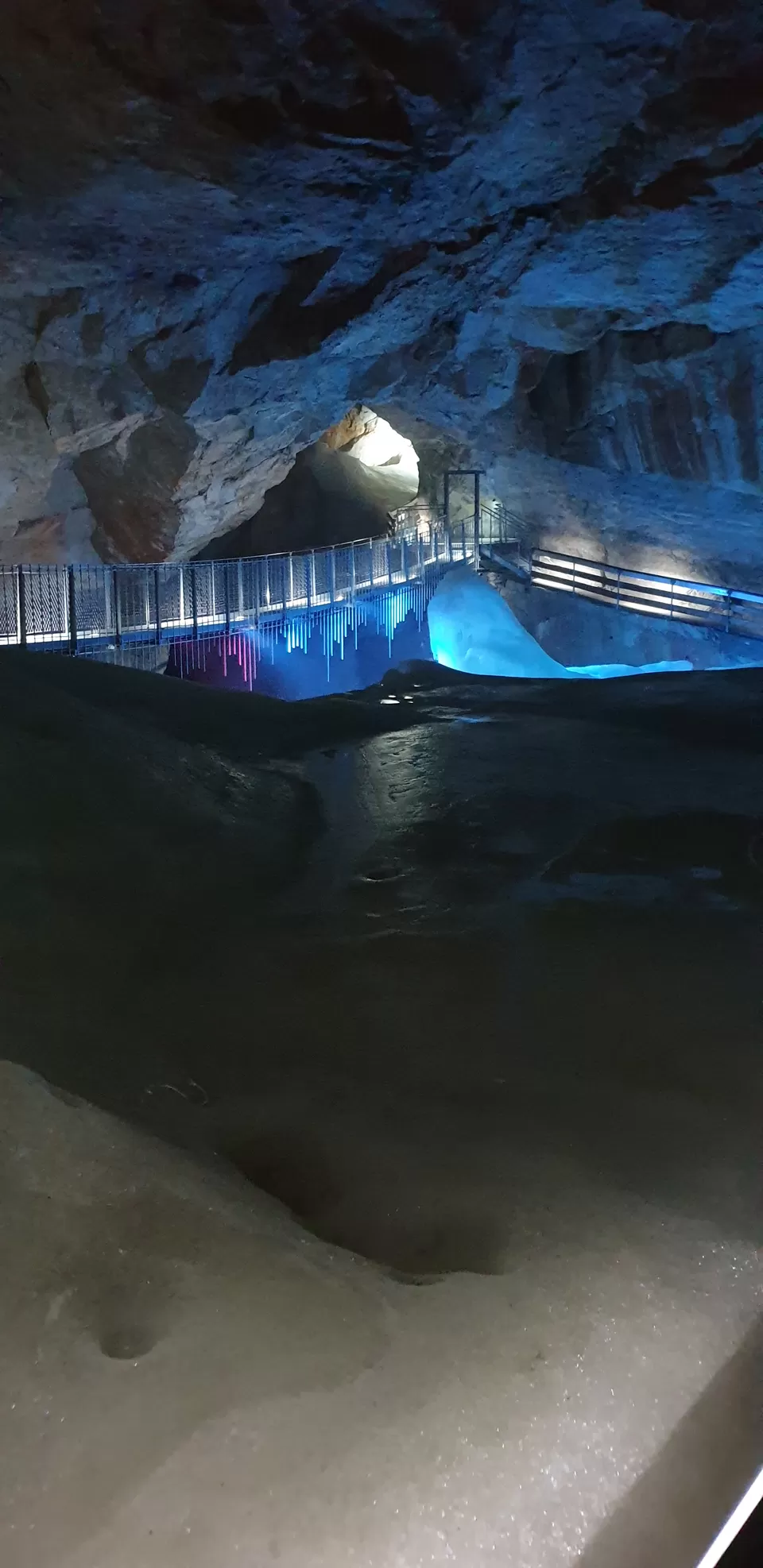 Ice cave is lit with artificial lights and music as we walk to those specific parts. Best part of the ice cave was a hanging bridge over large part of ice. It was an amazing experience to stand on this bridge on top of 700 years old ice :) (it seems ;-))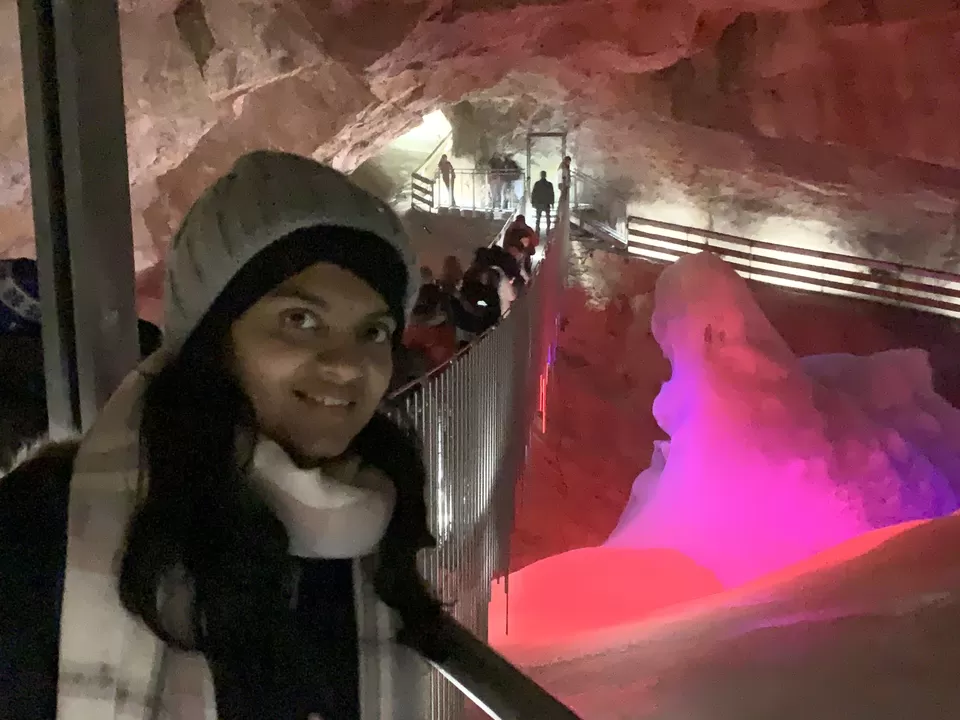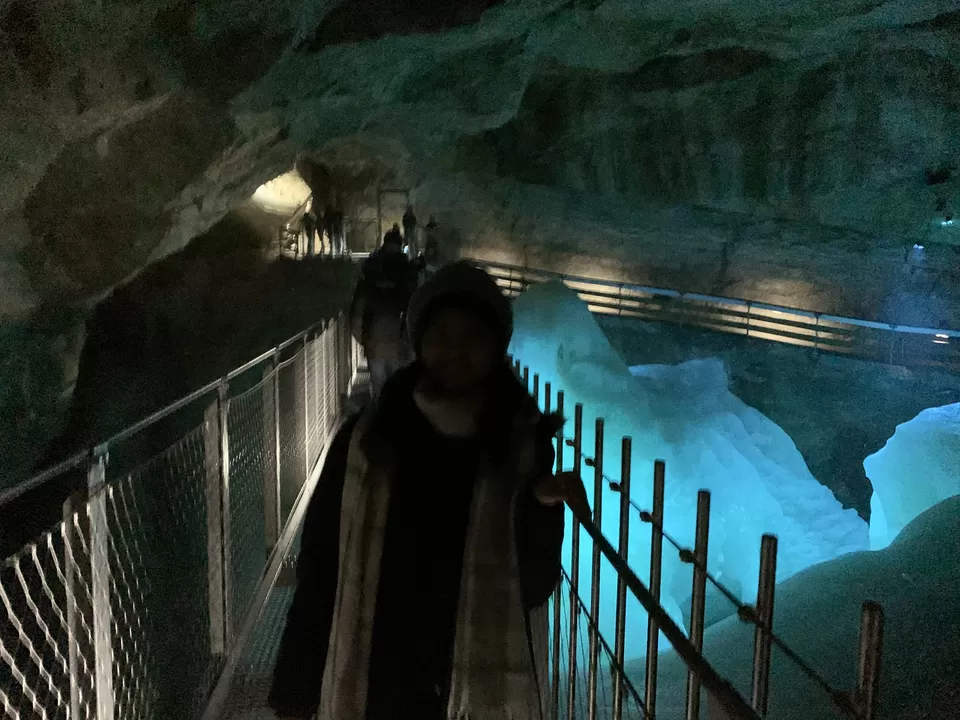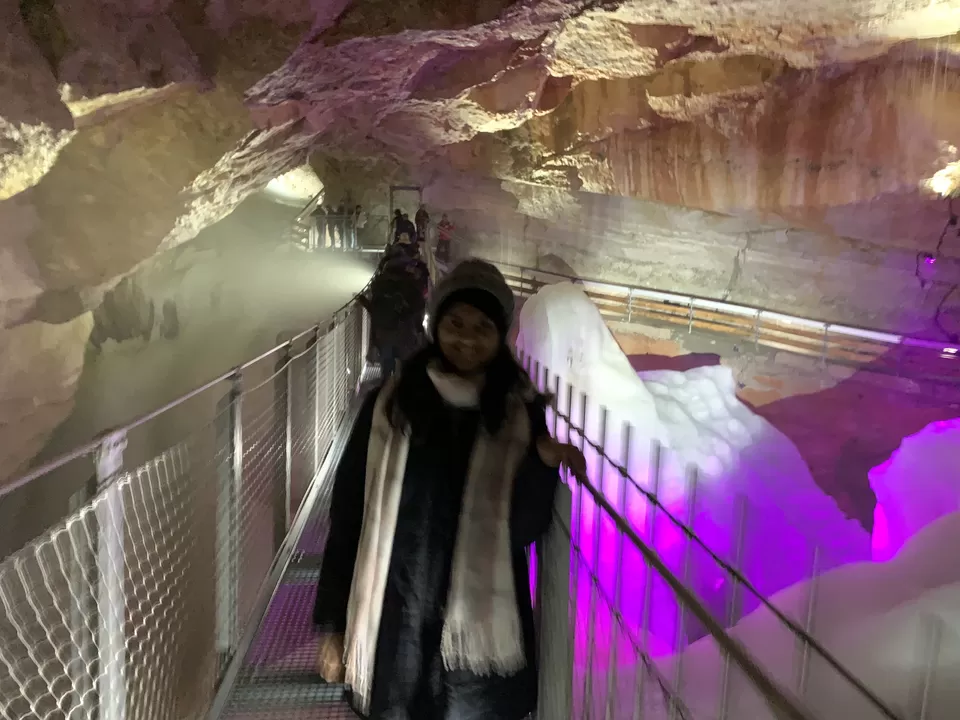 Next up was Mammoth cave. Initially from symbols we thought that may be long back elephants lived here :) But it turned out that the name is just because its huge. It seems it takes around 2.5 months to explore this whole cave. But luckily we just did a short tour of 50mins :)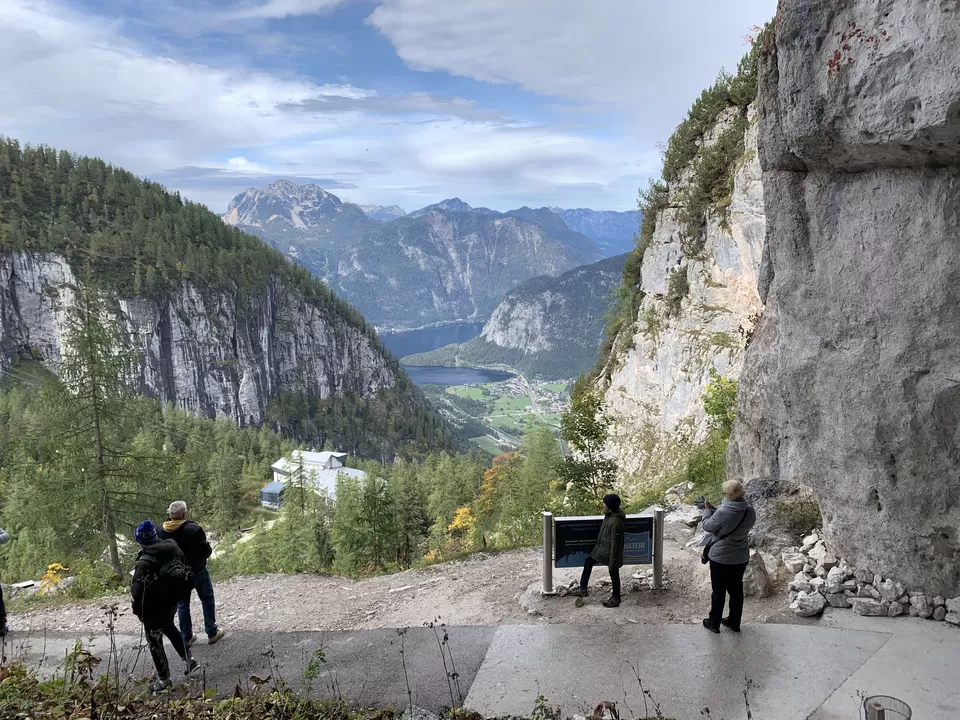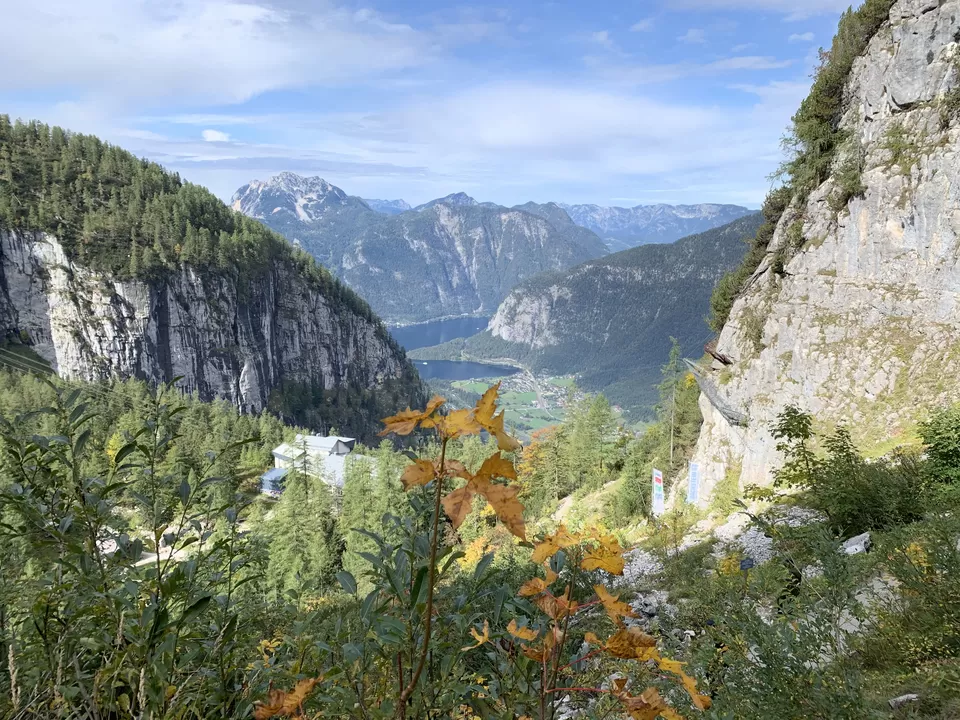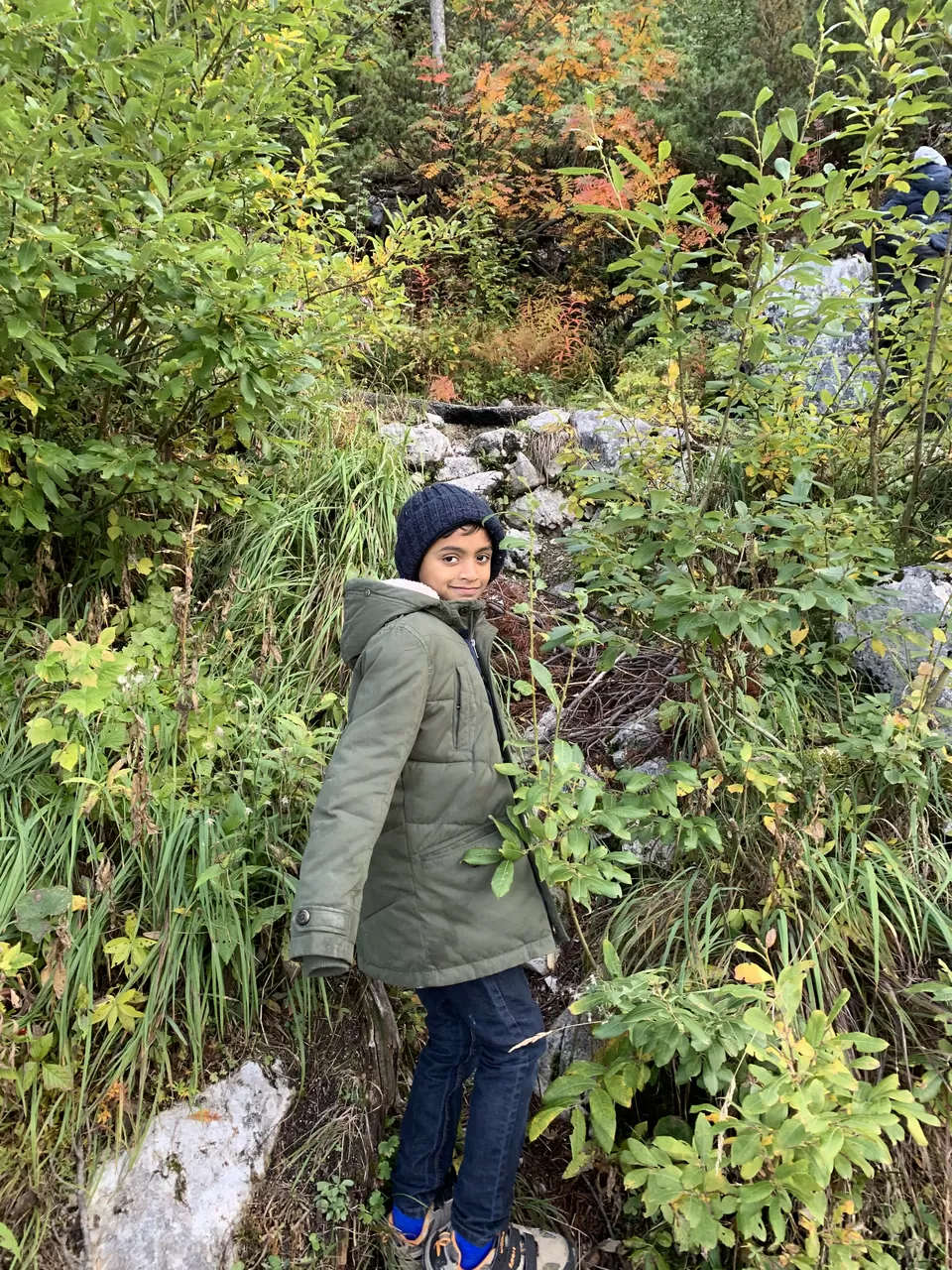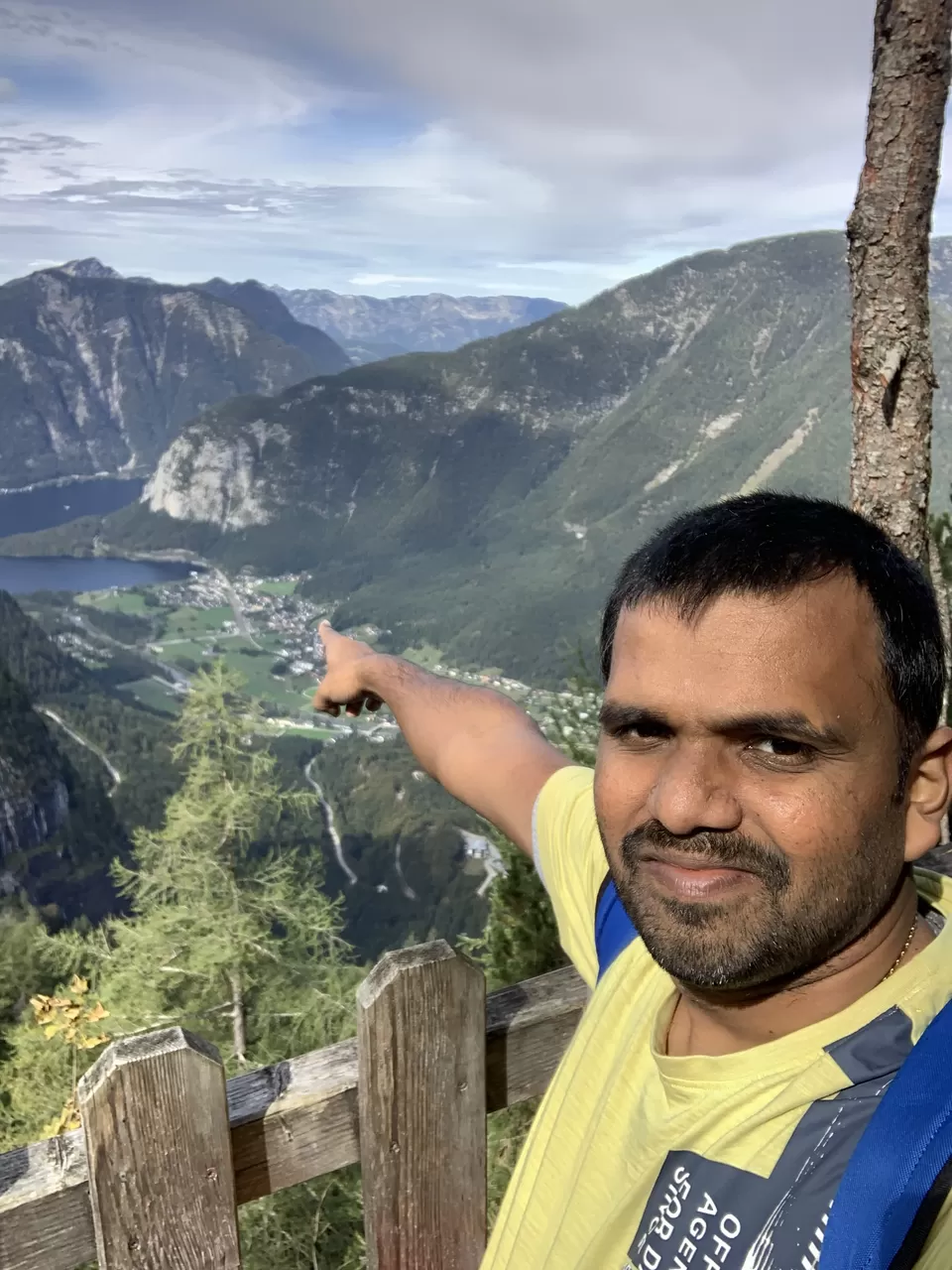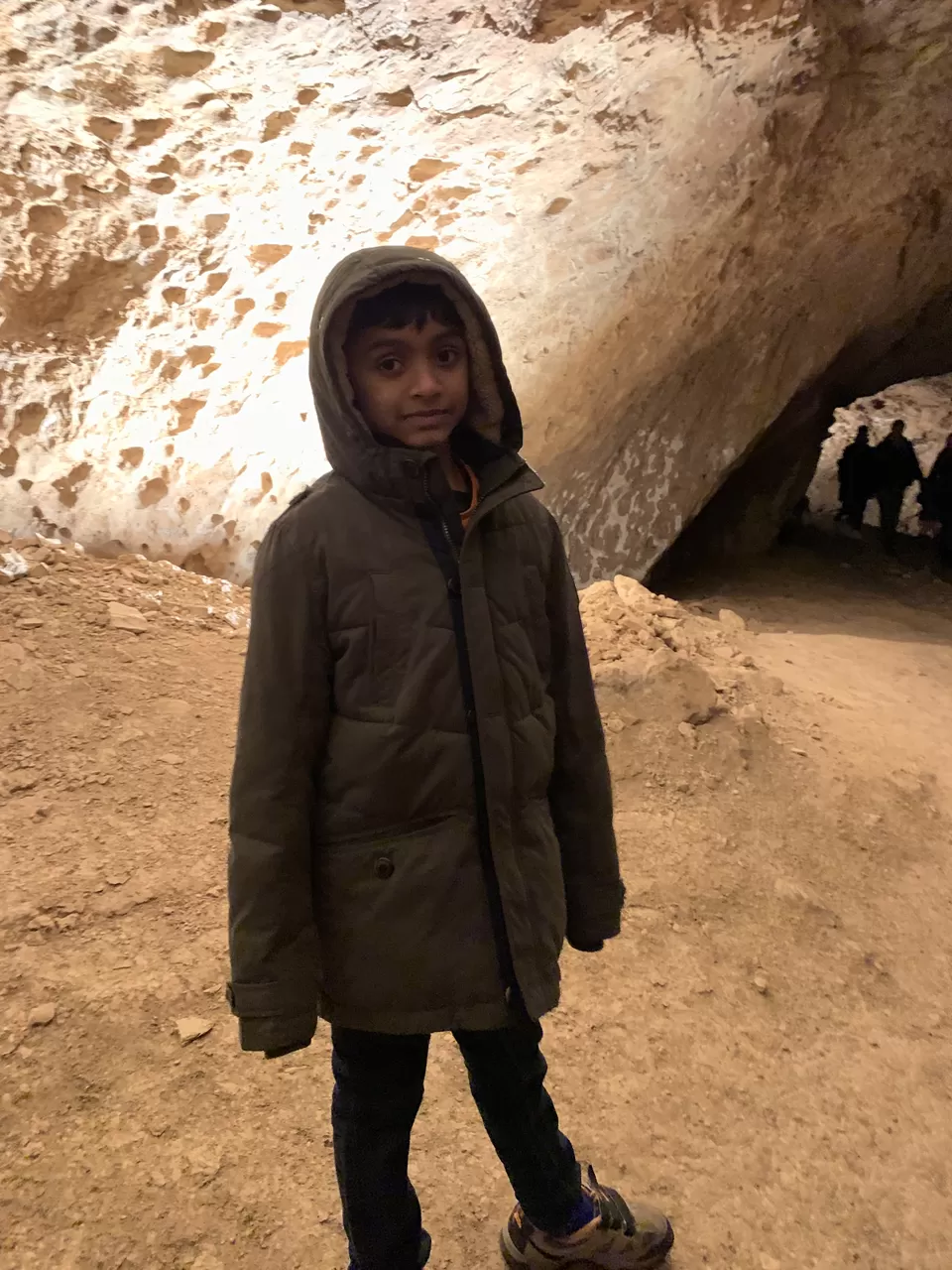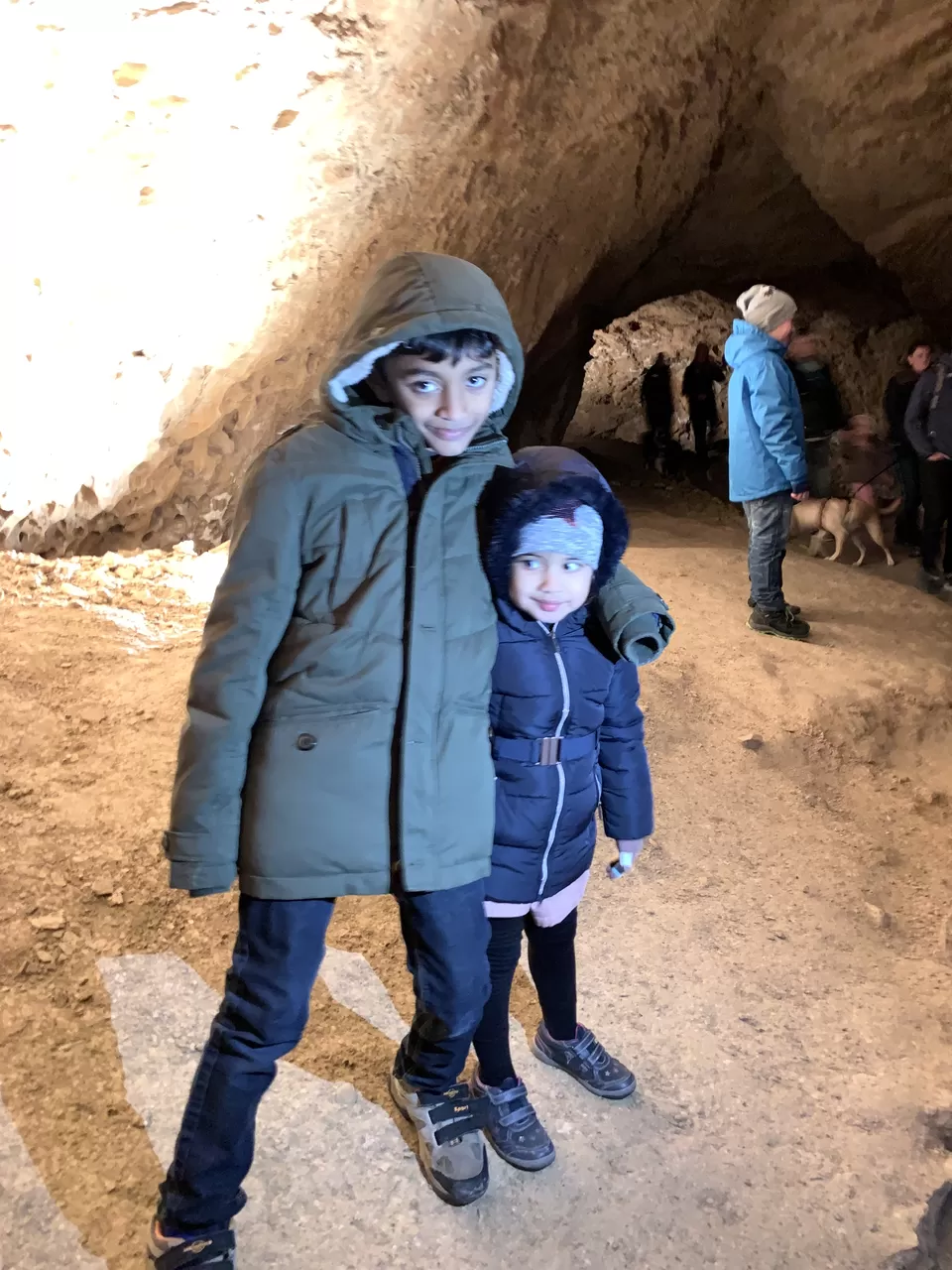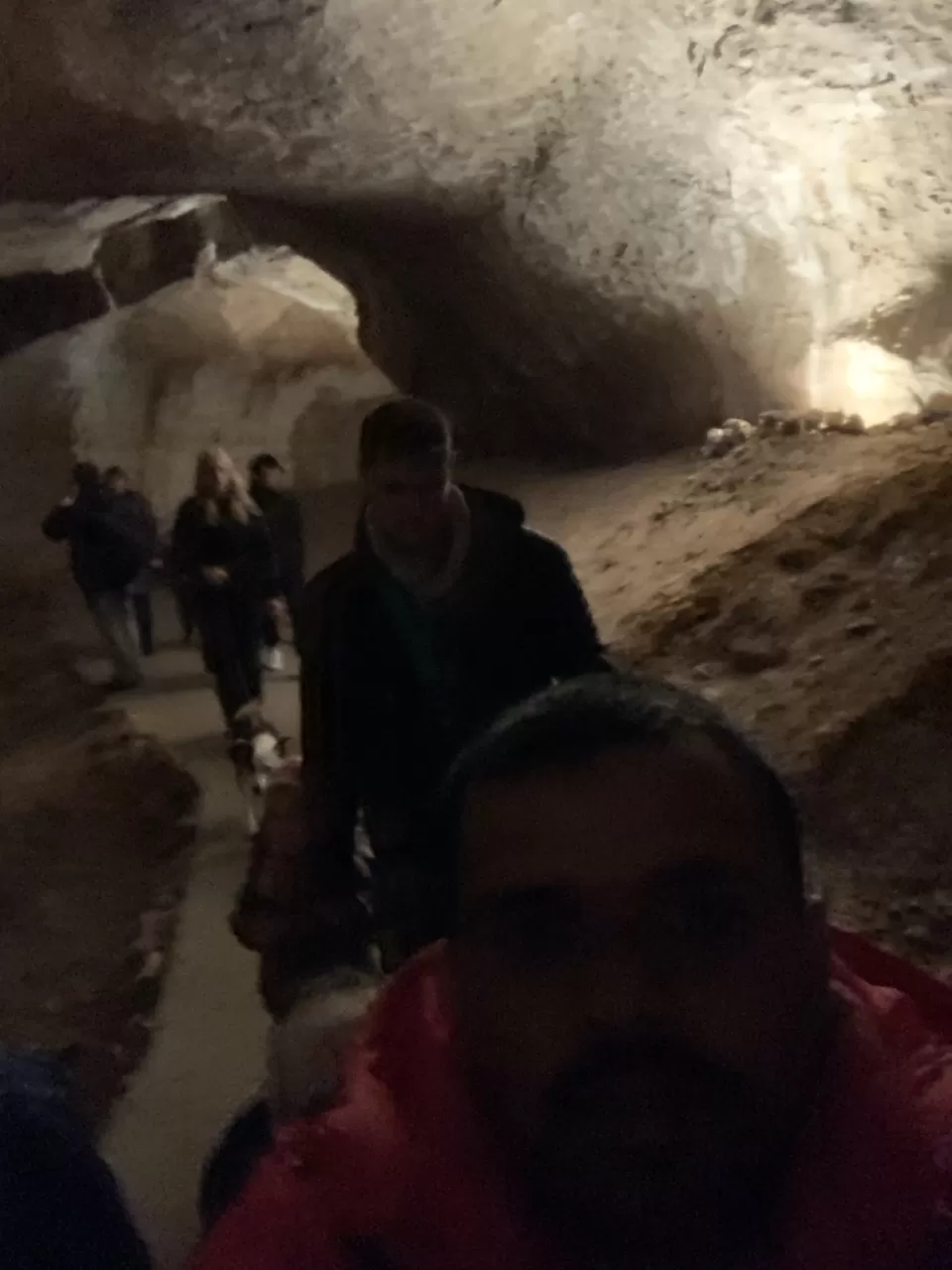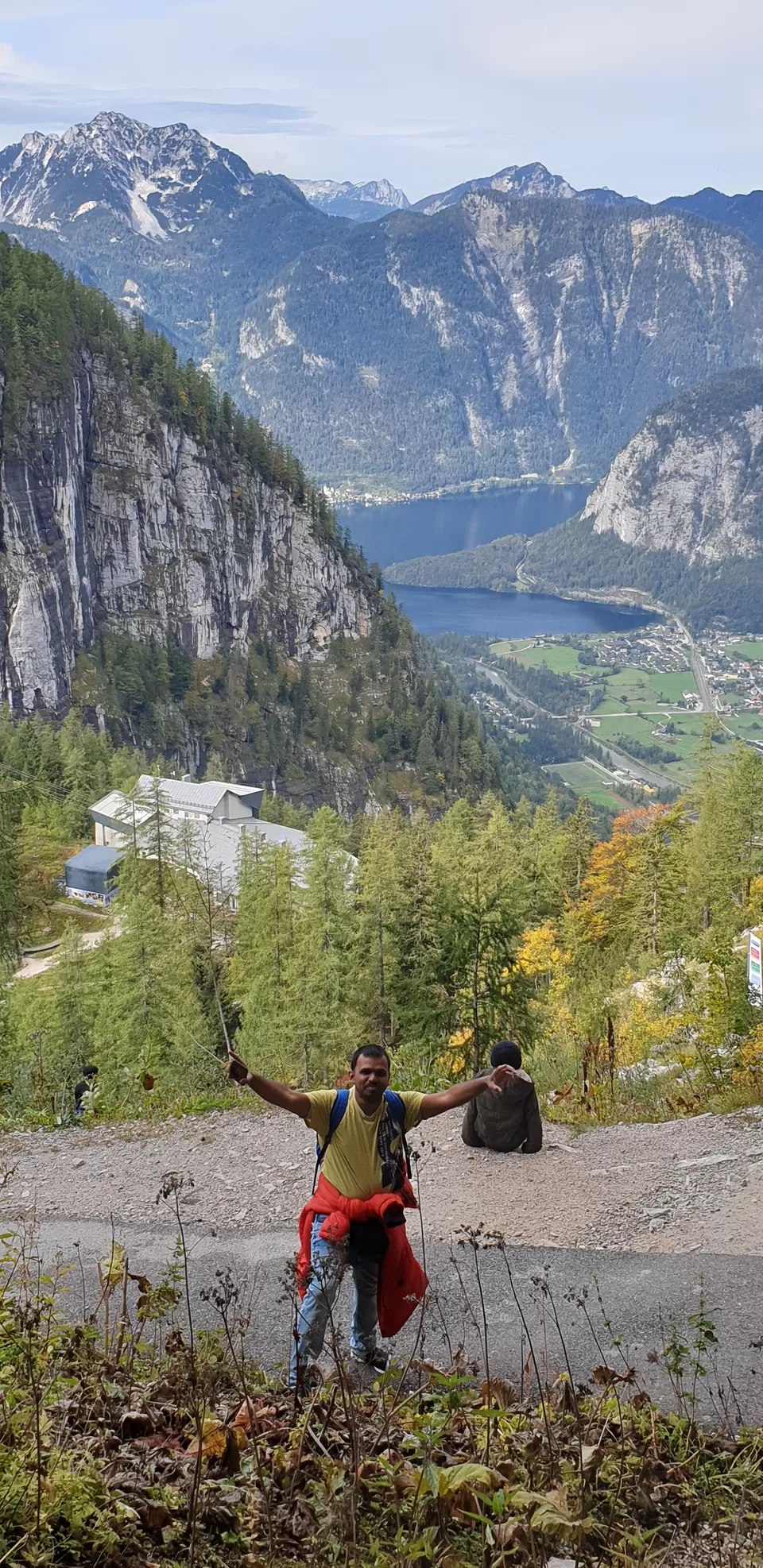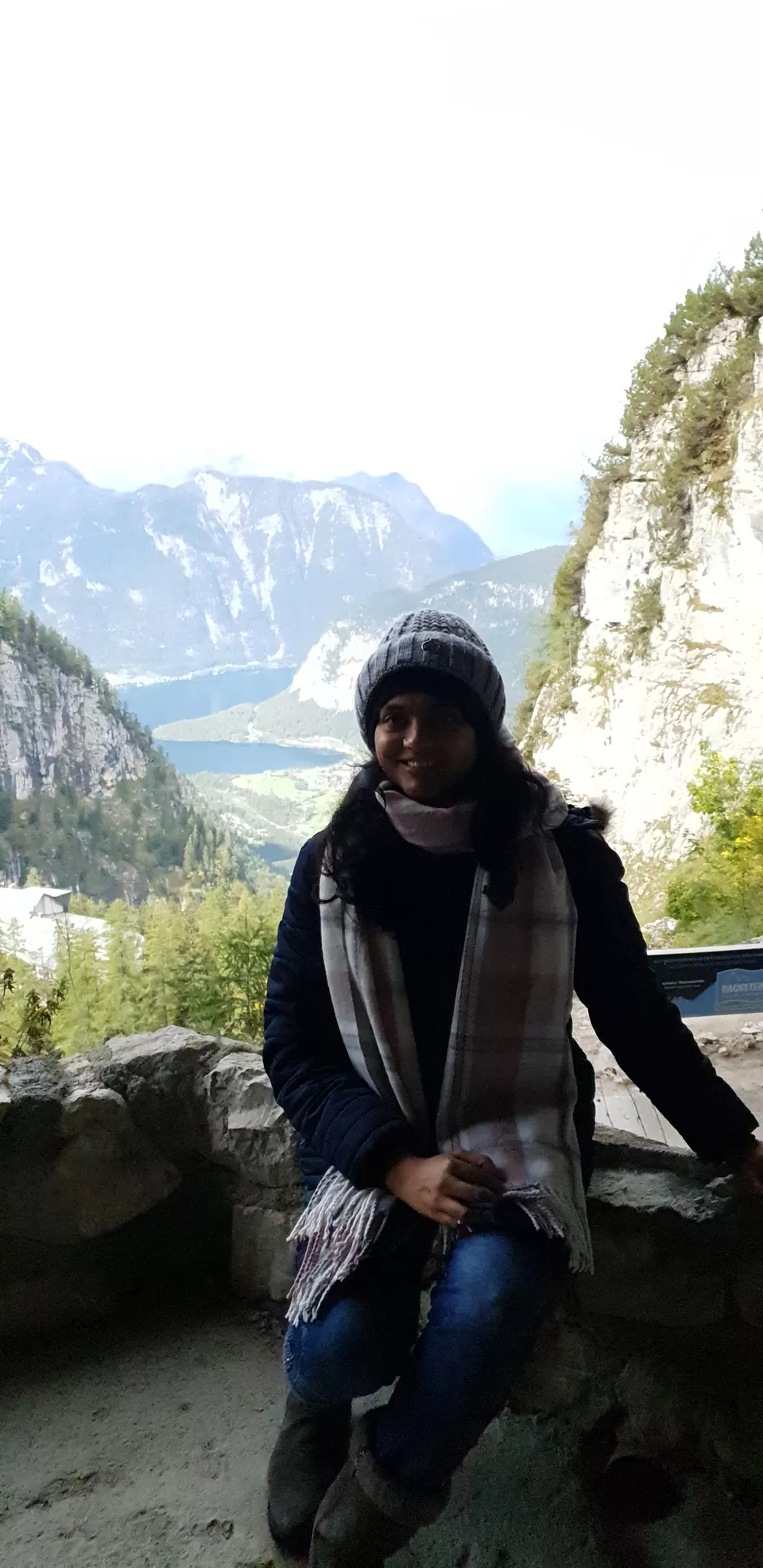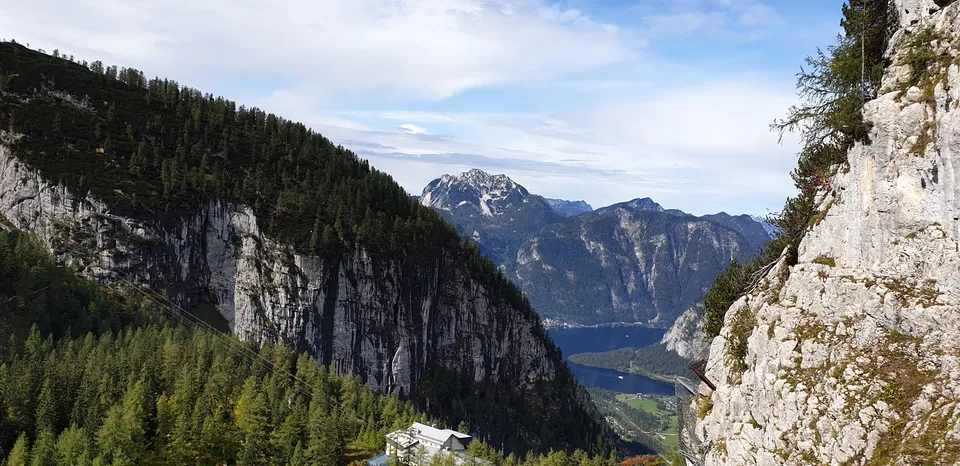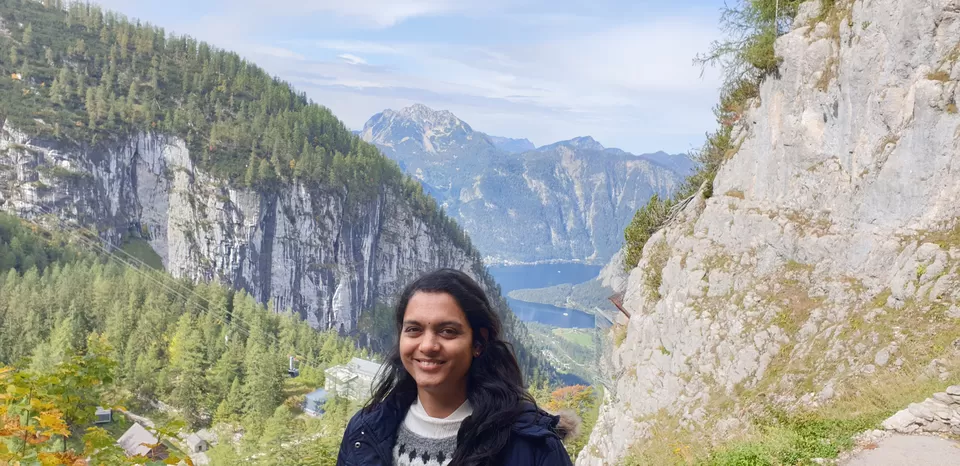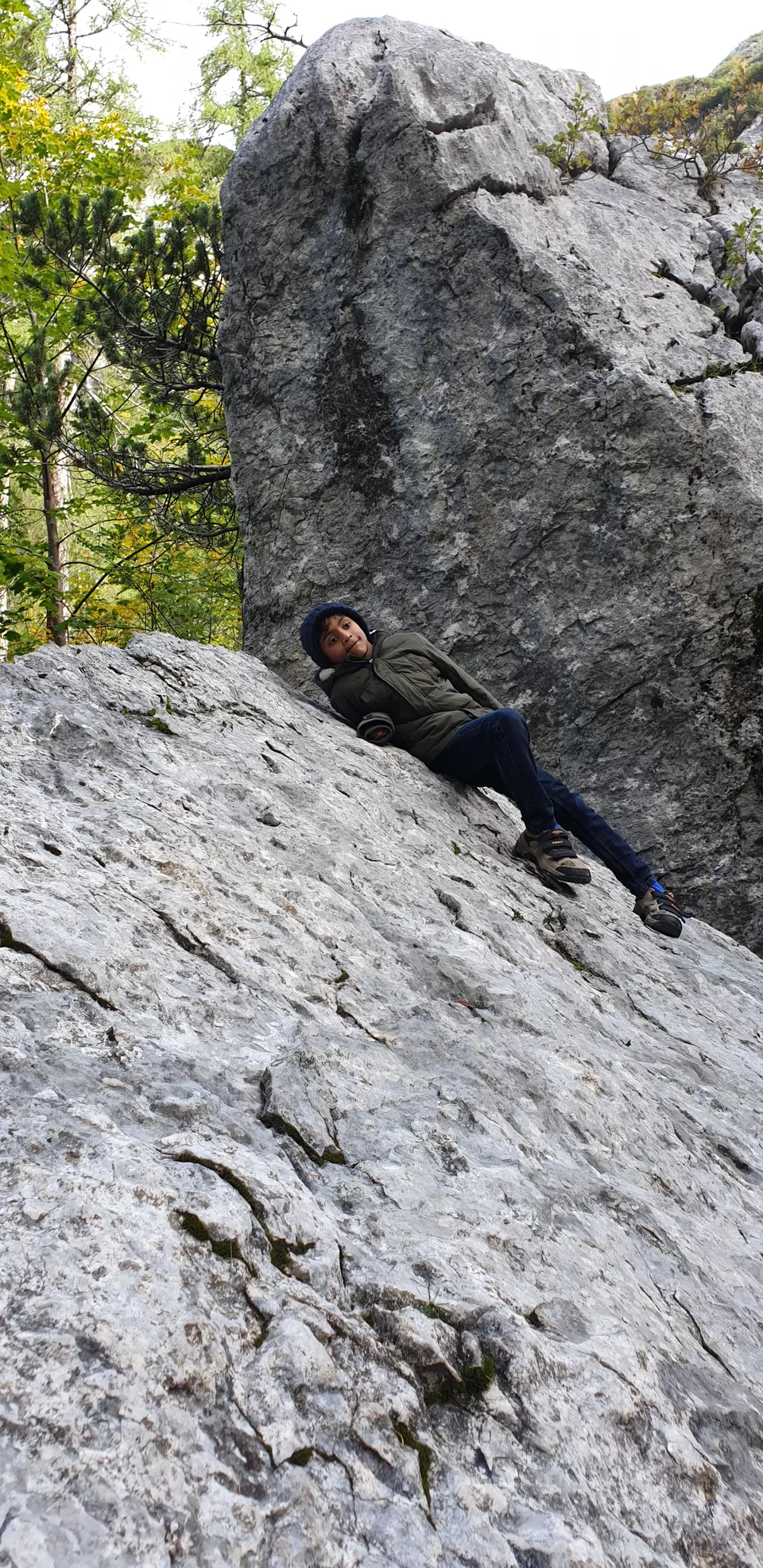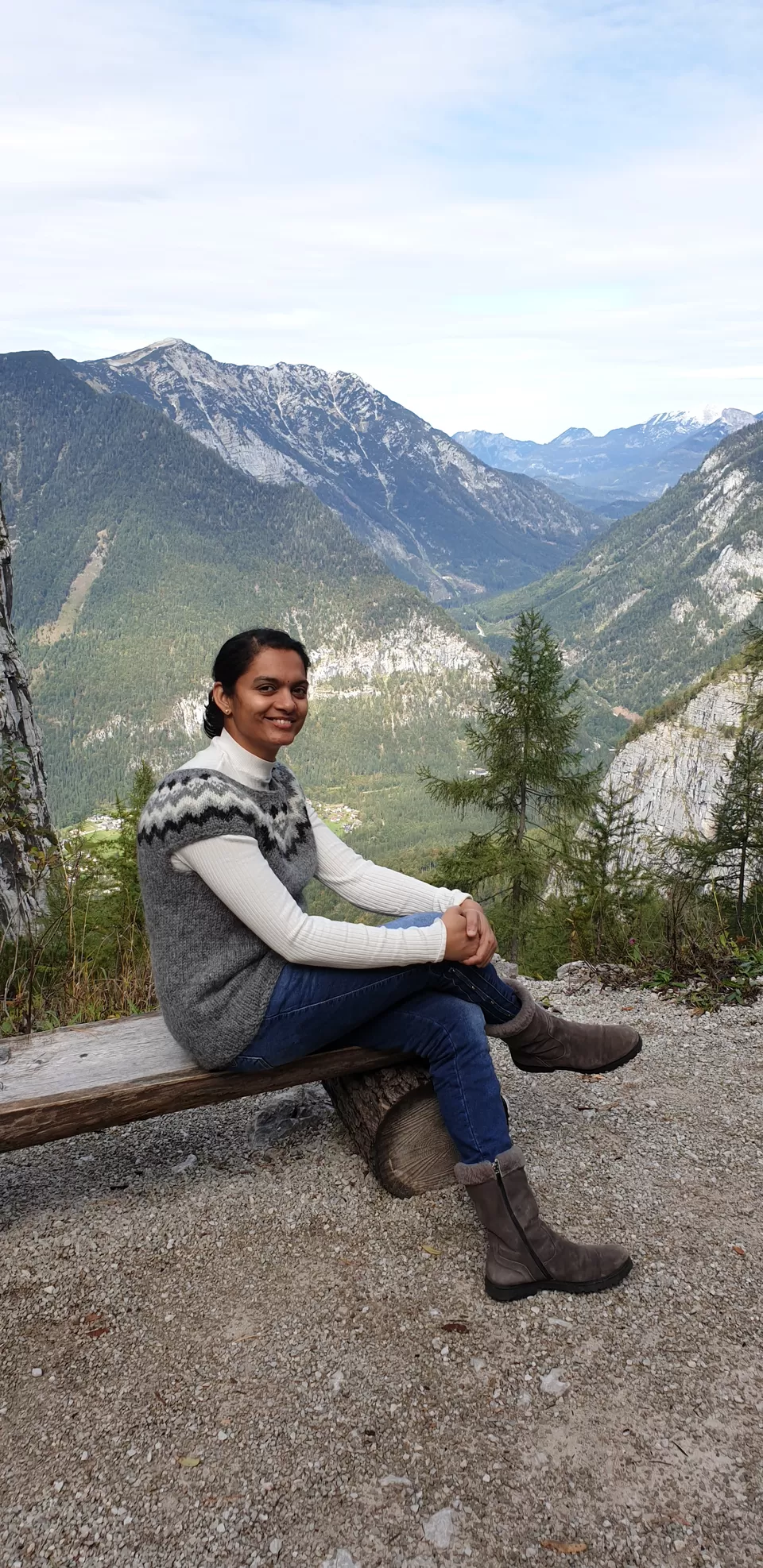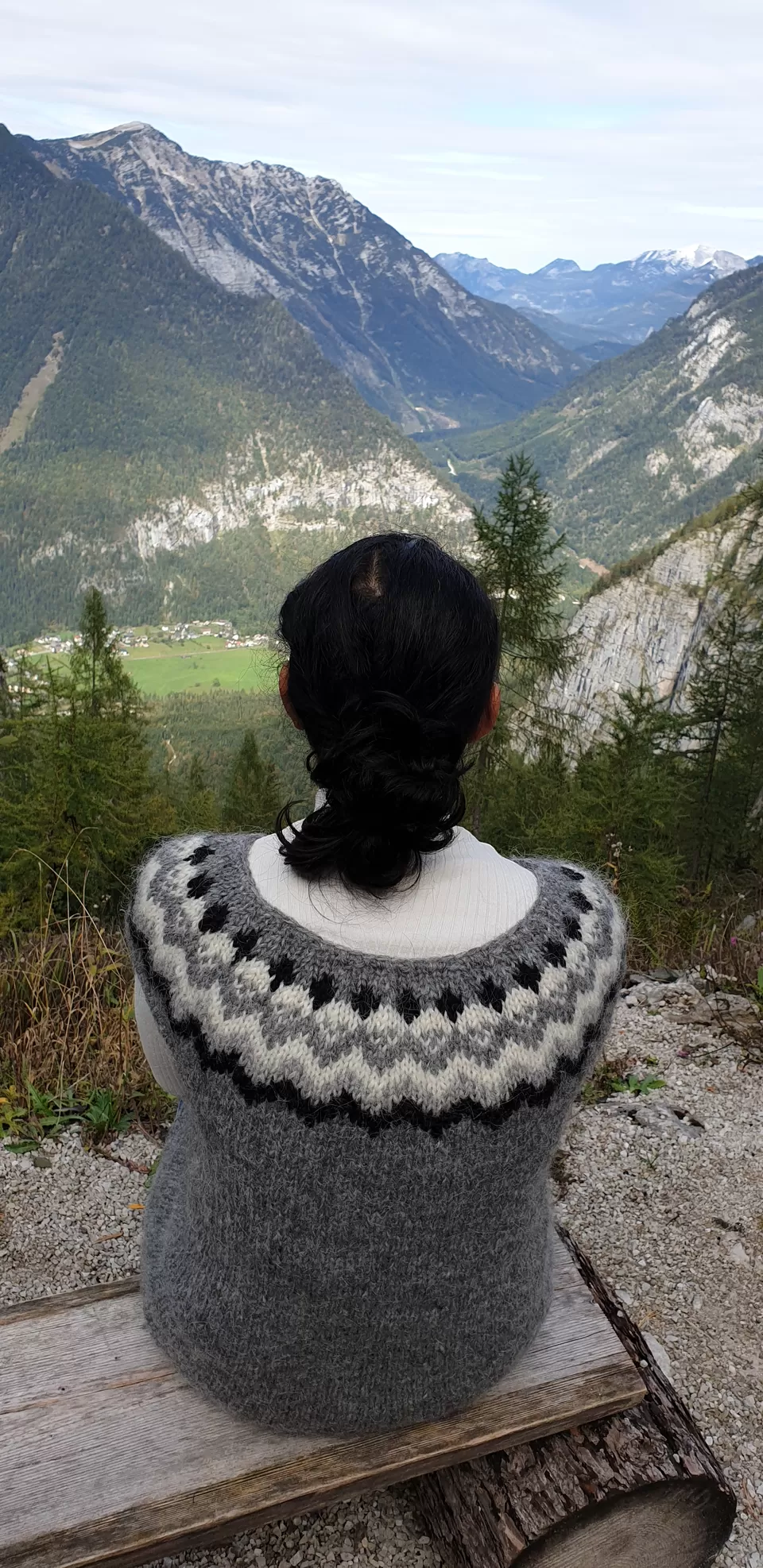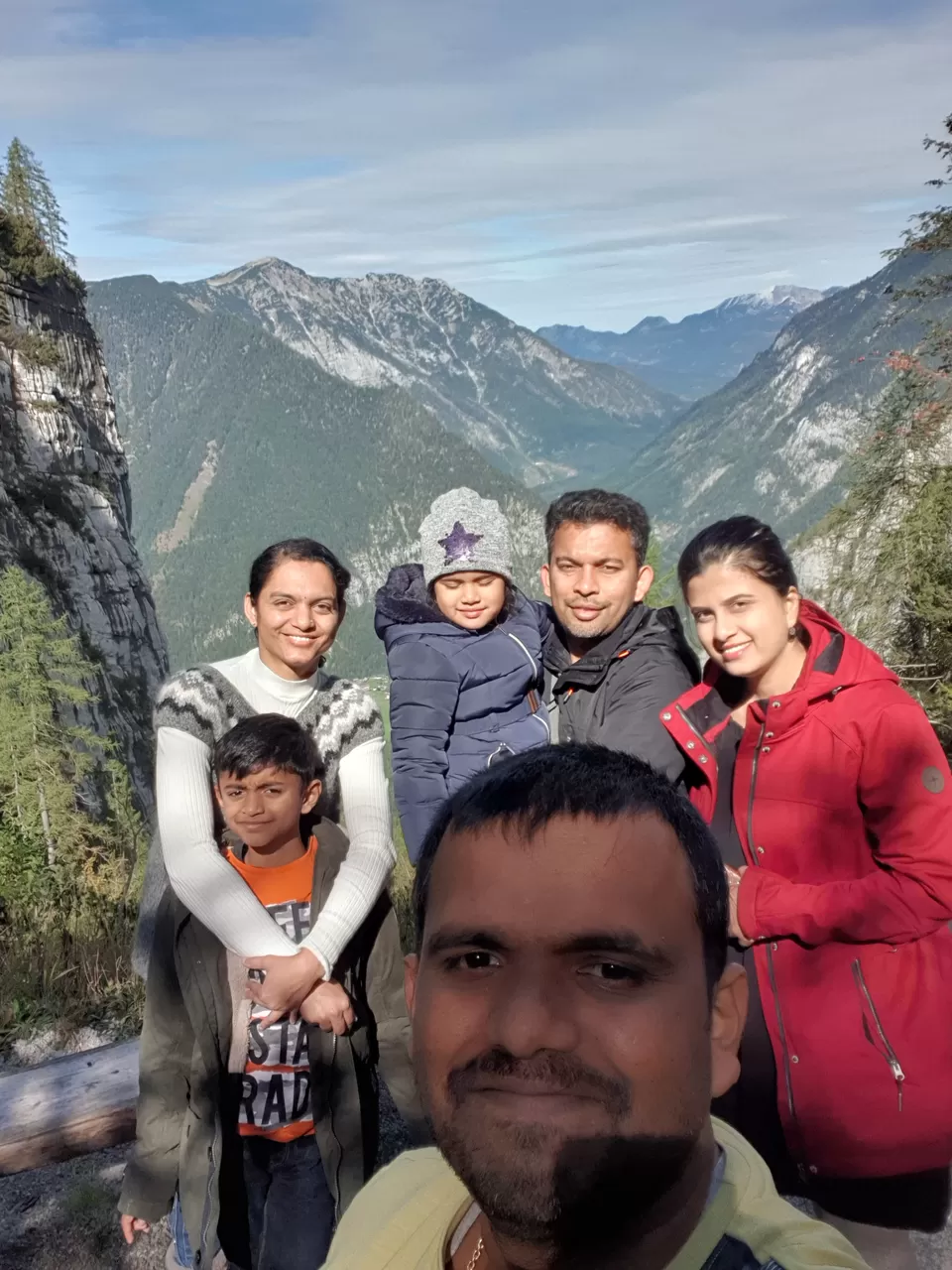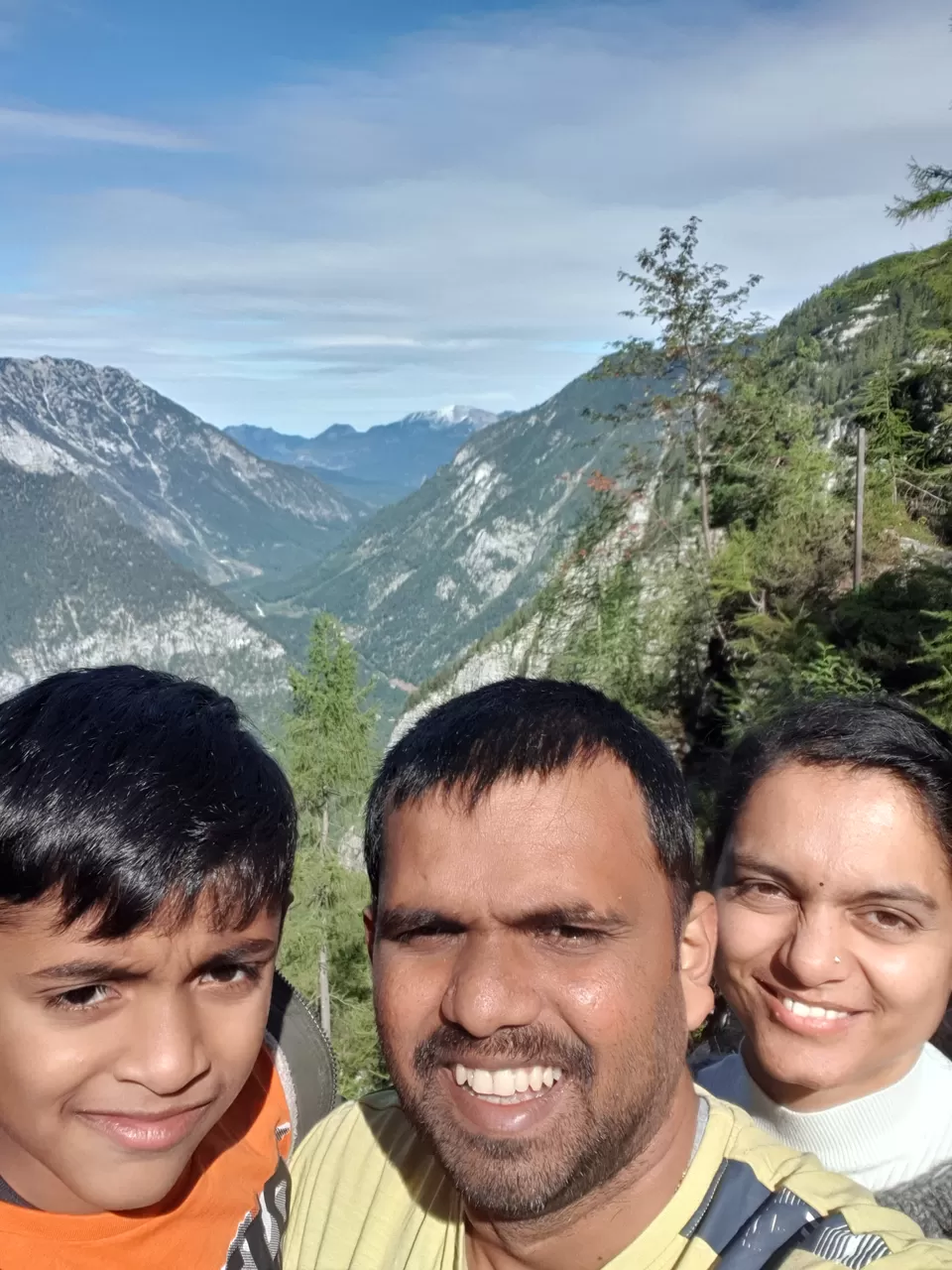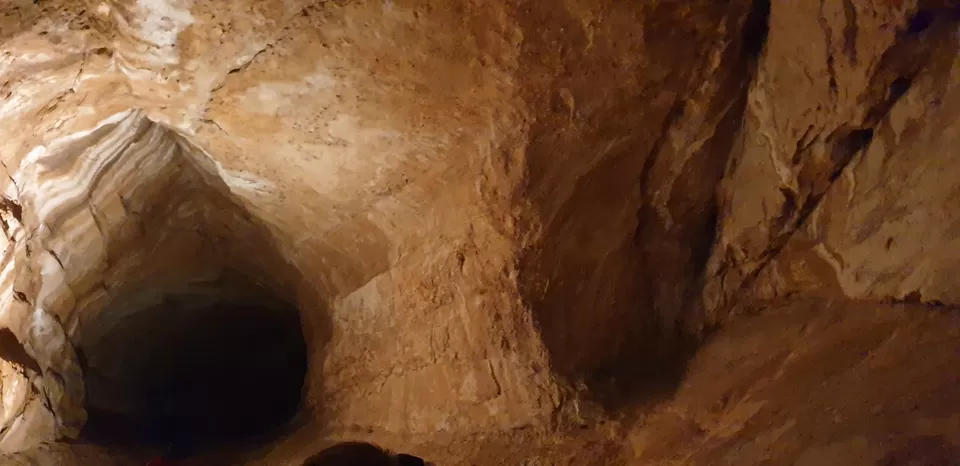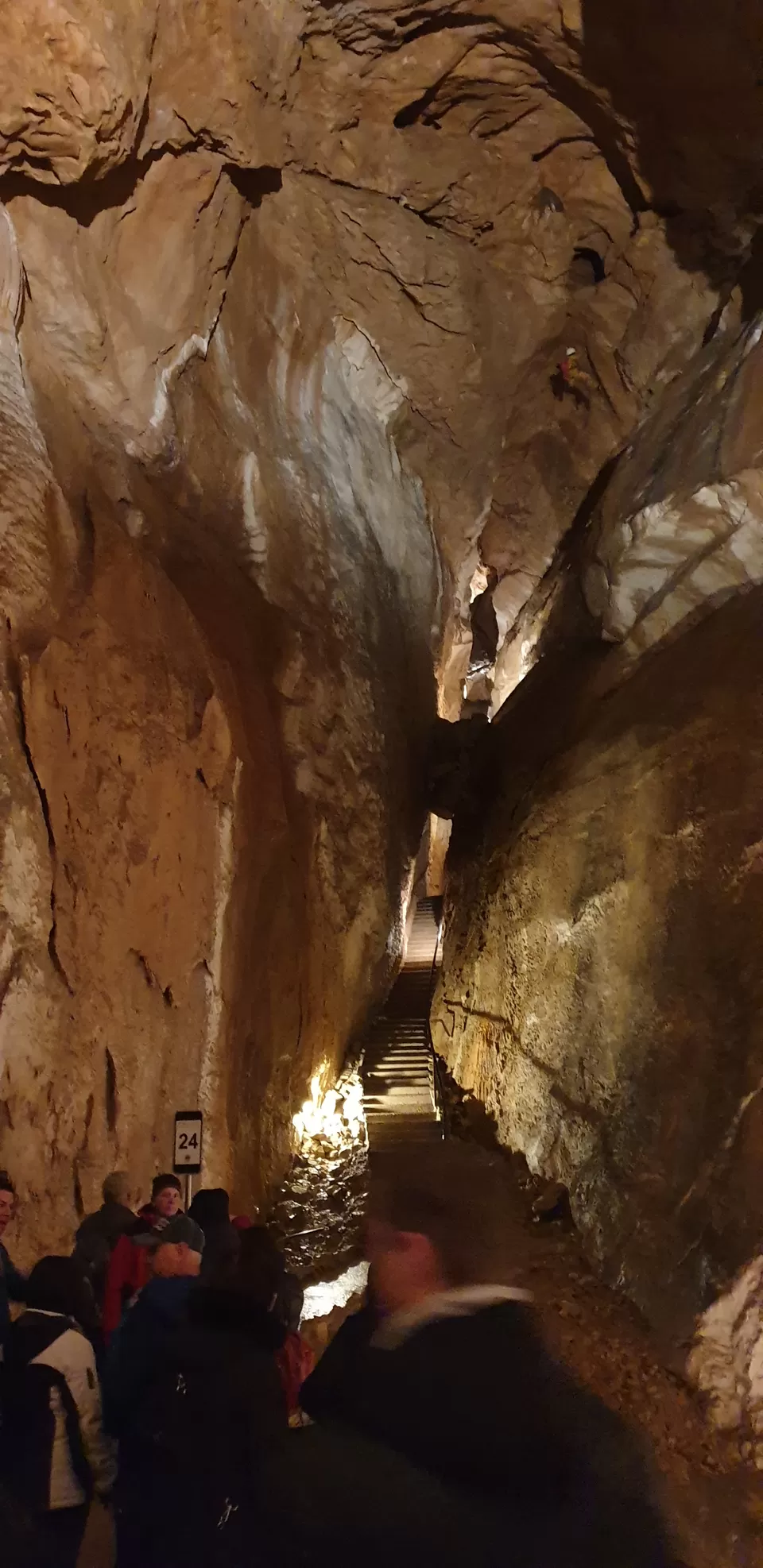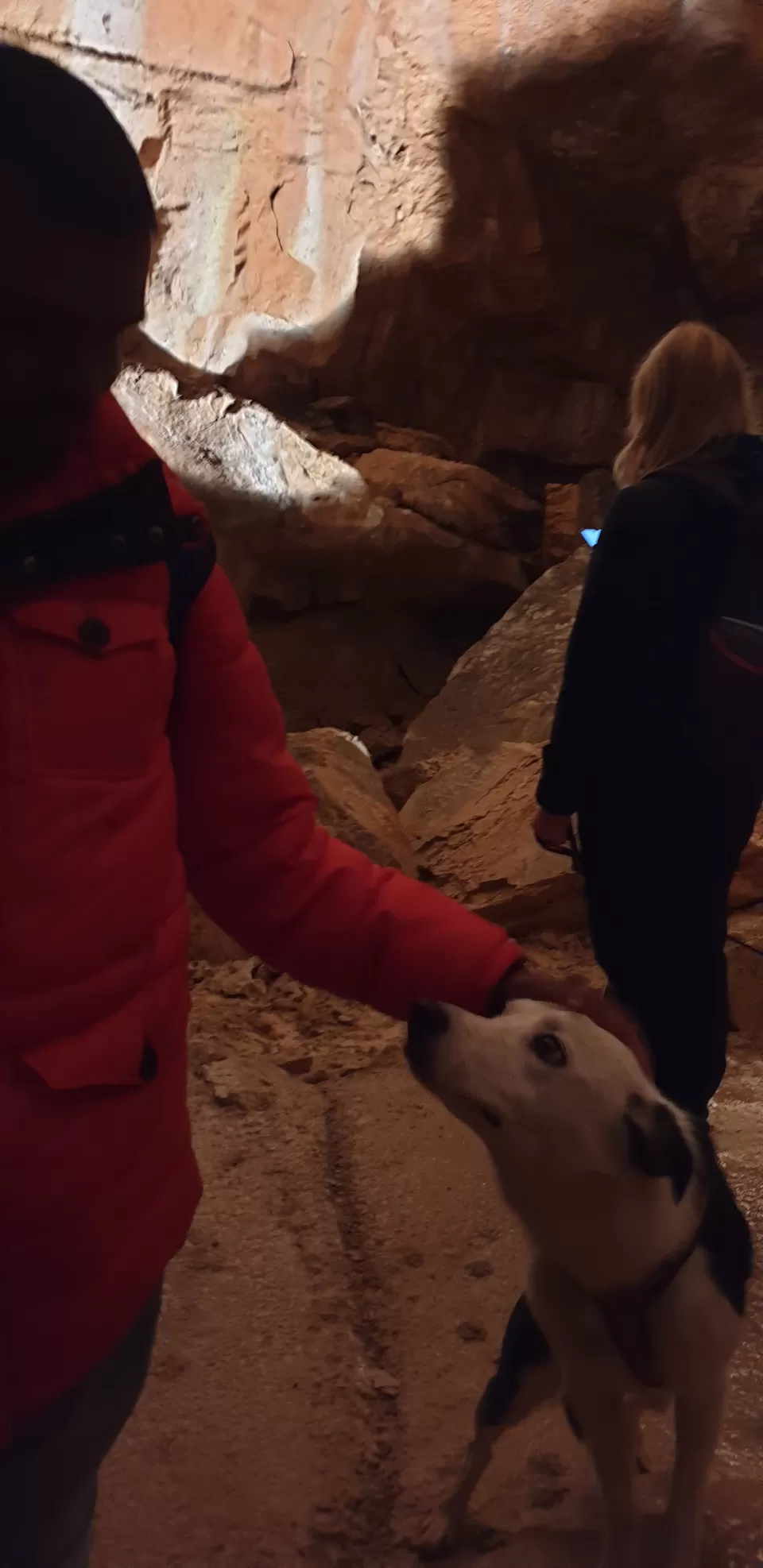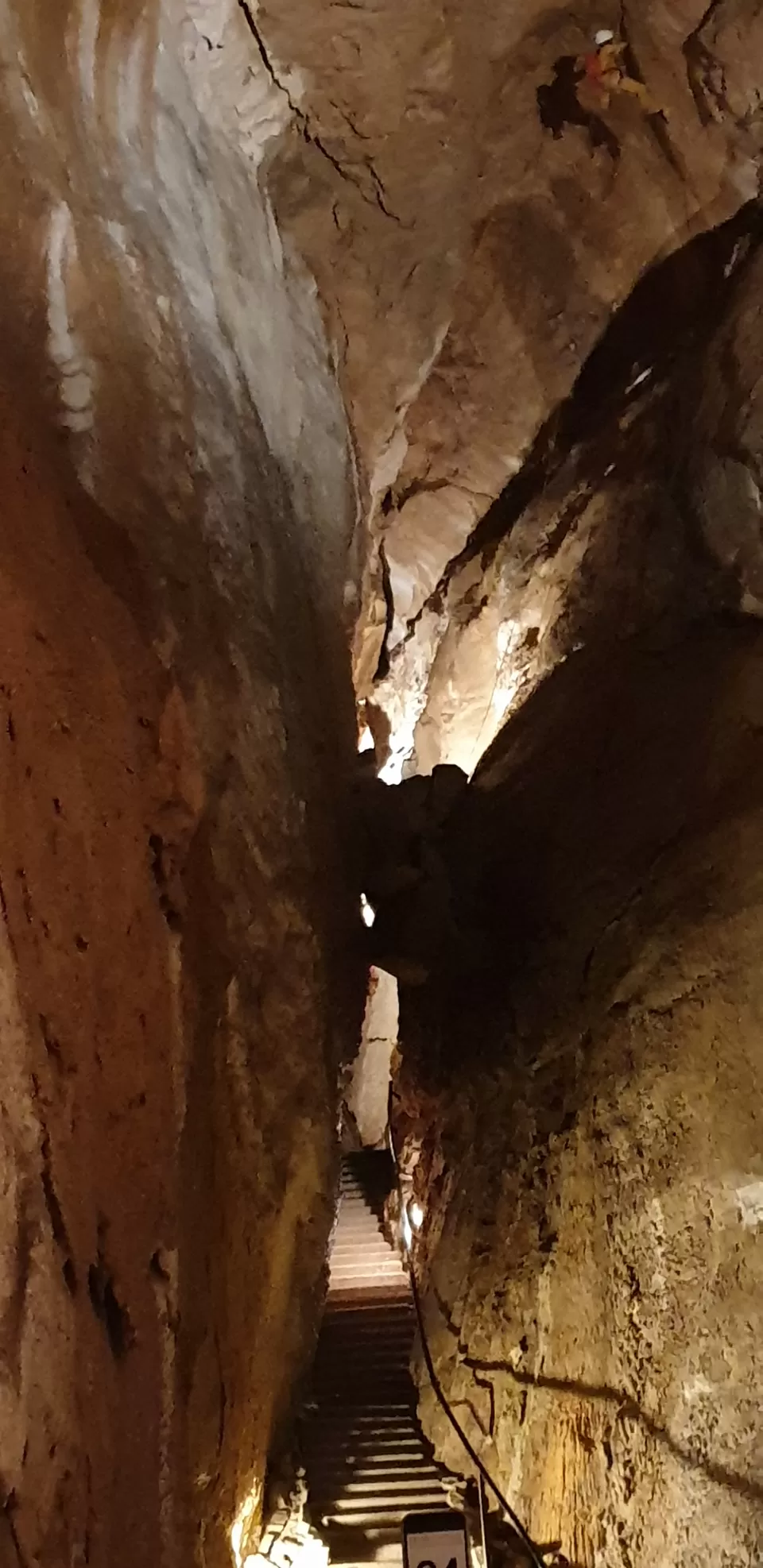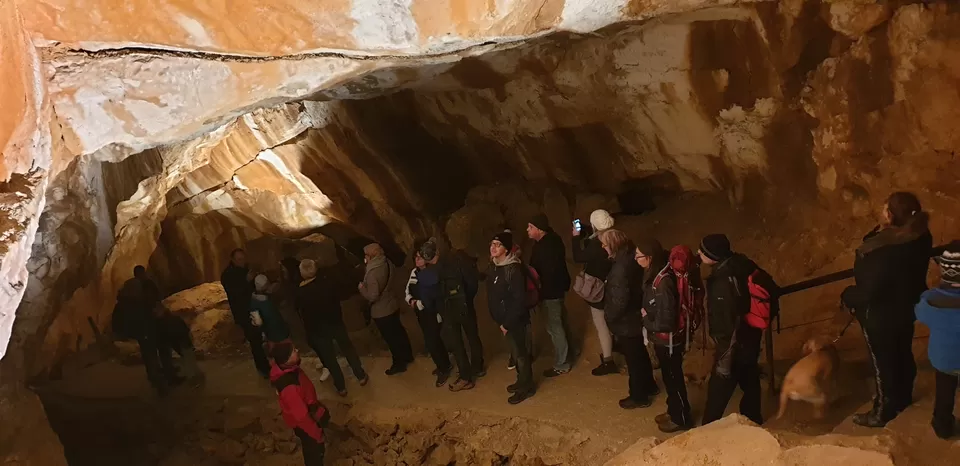 Next, we went to the highest point in cable car. We enjoyed 360 deg mountain views and also played in snow.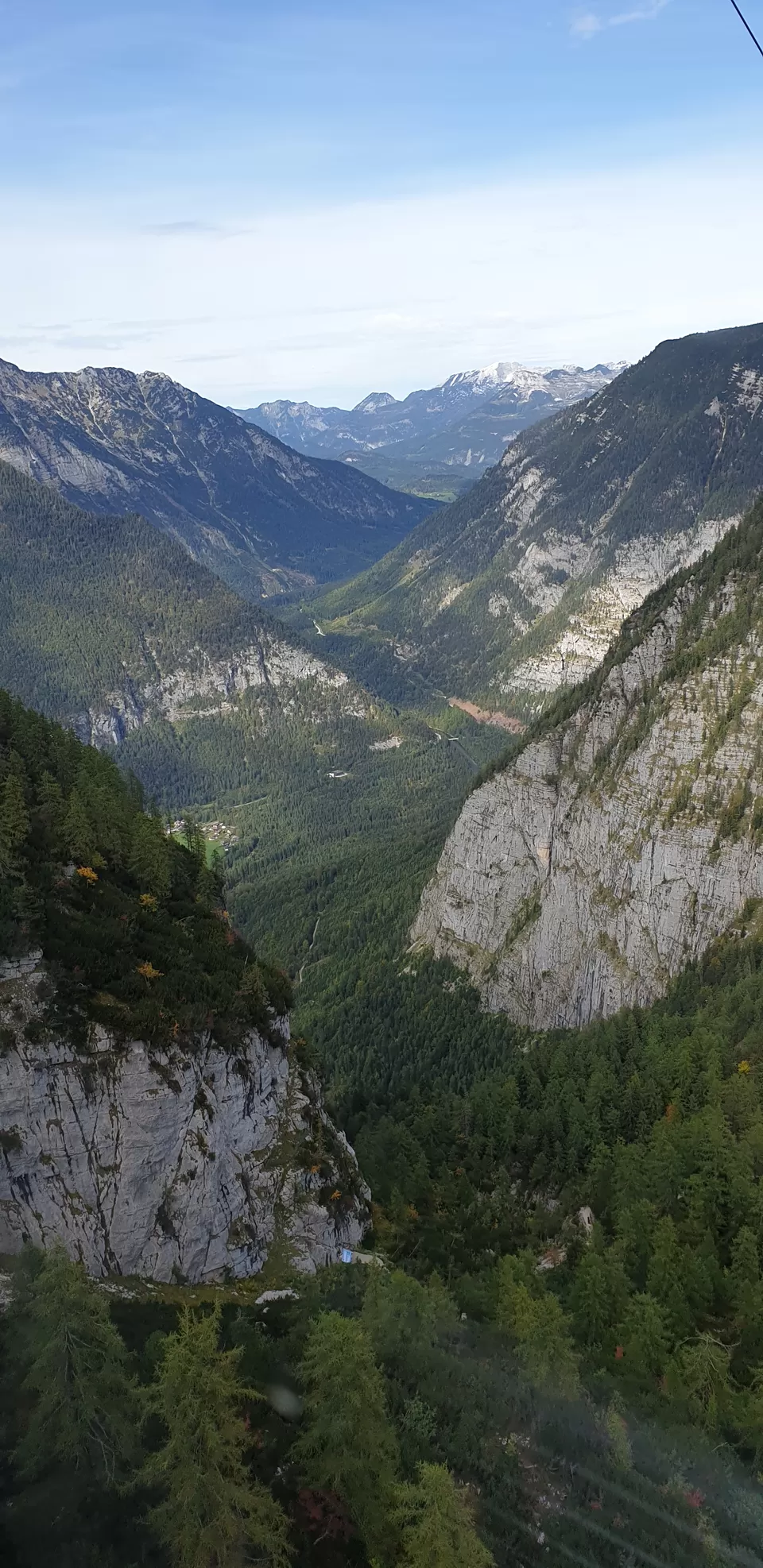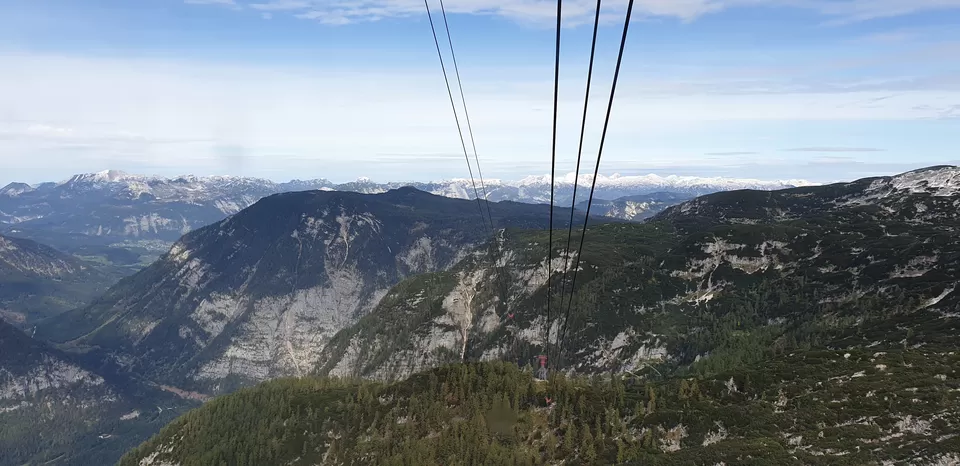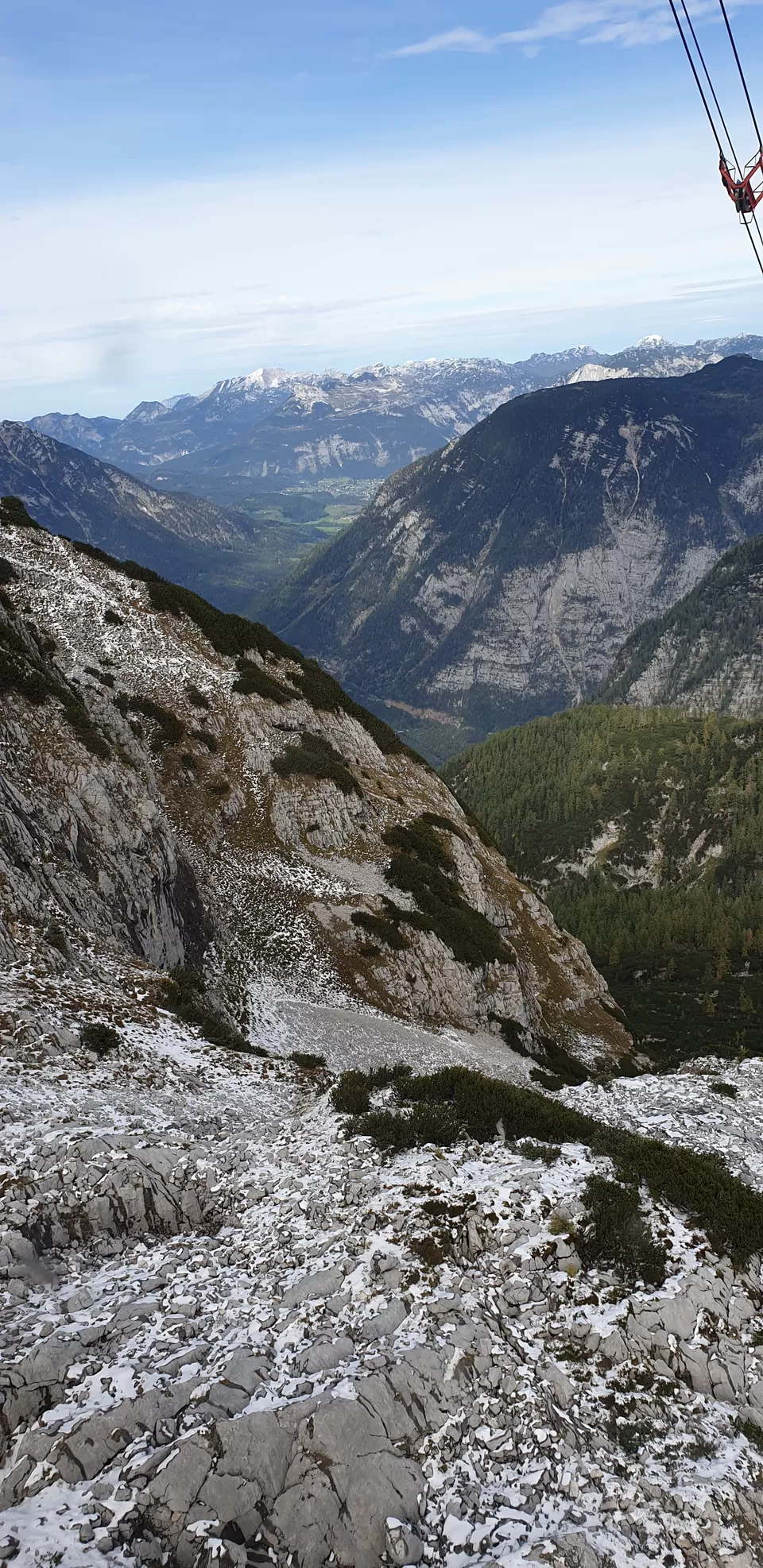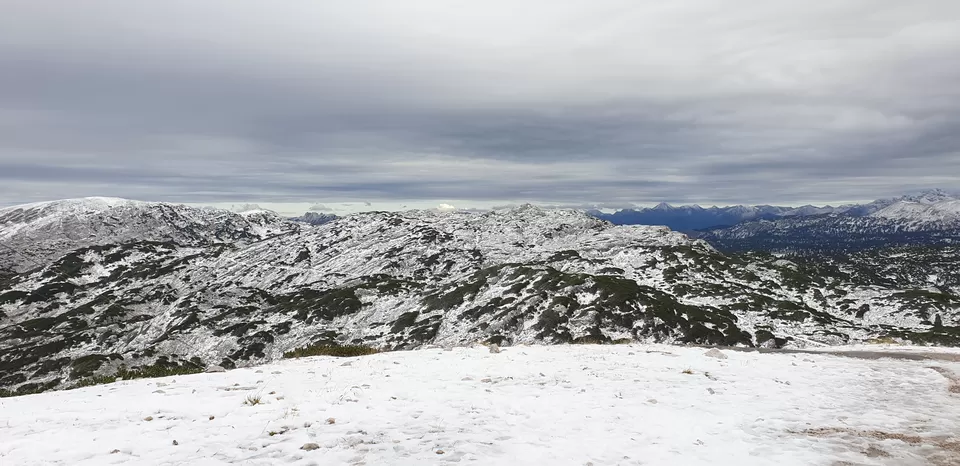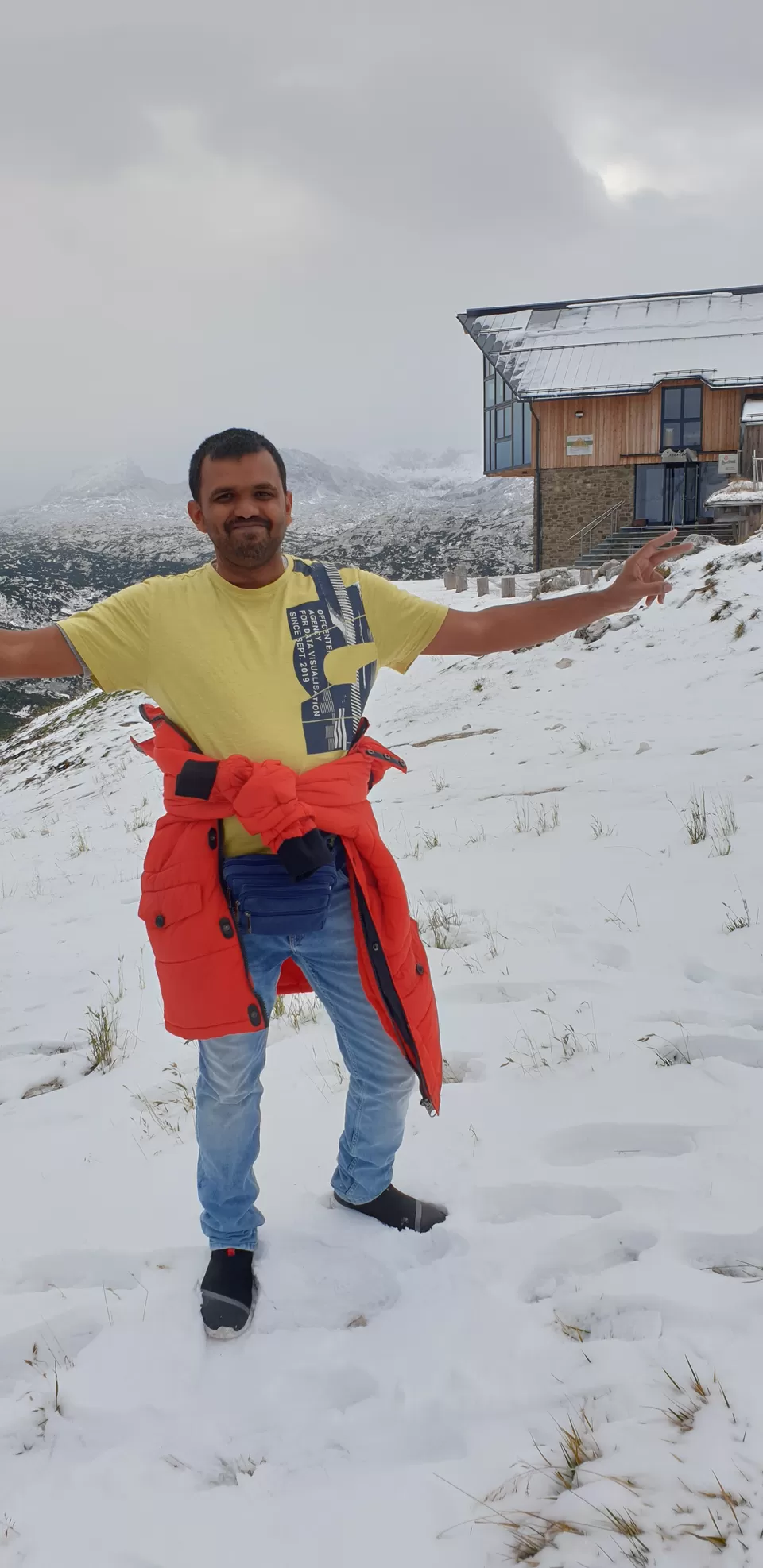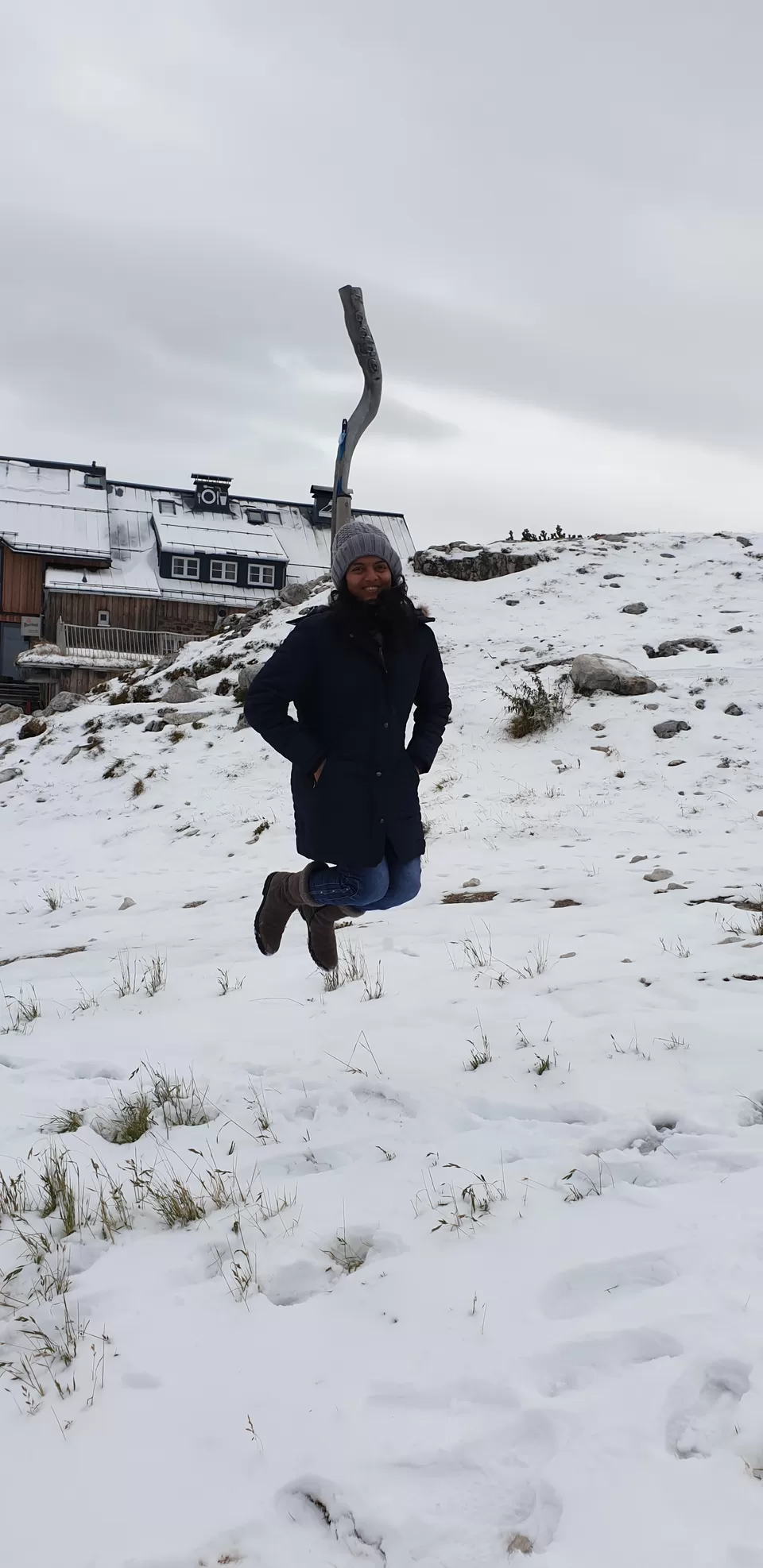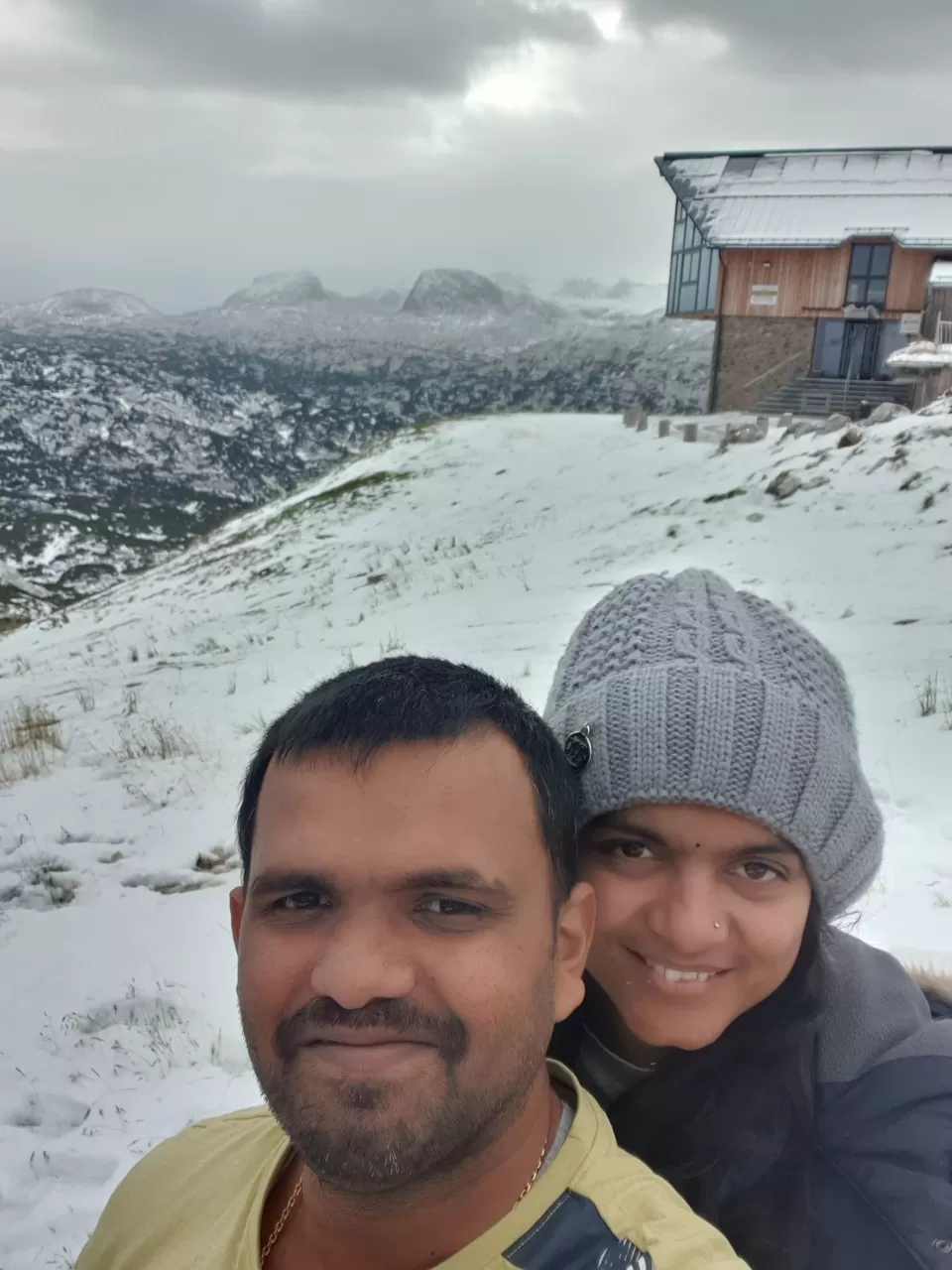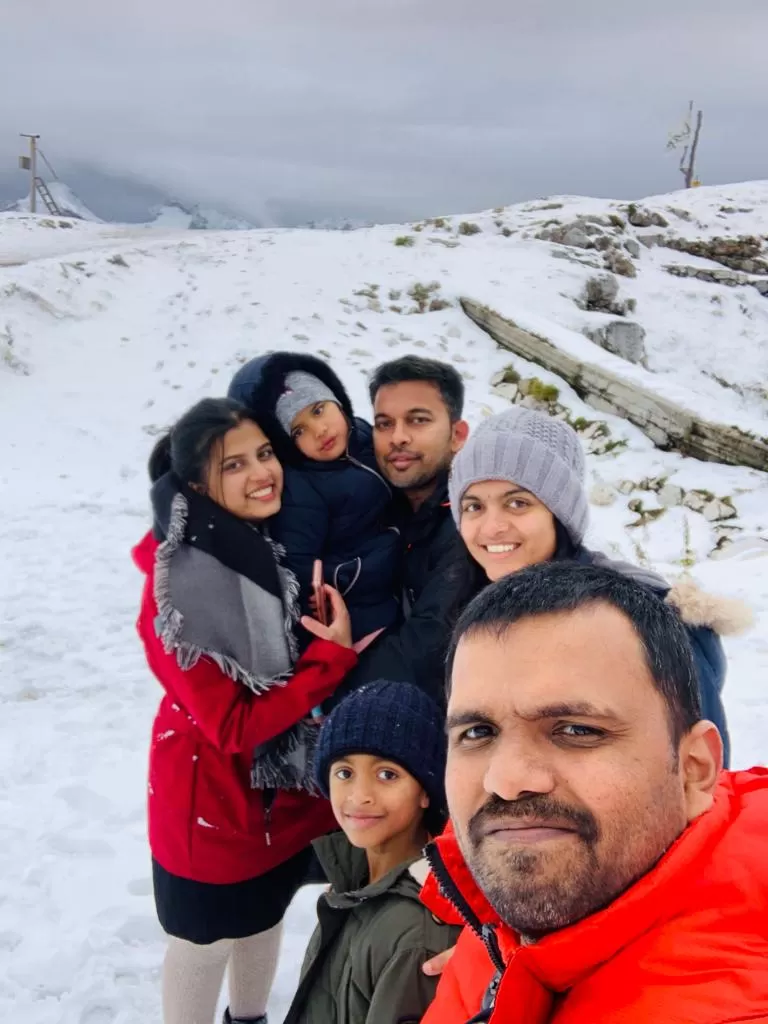 Coincidentally, one more of our Bestie was also in Hallstatt doing the sightseeing. sooooo time for a get together. Unfortunately she had other plans so we could only meet for sometime.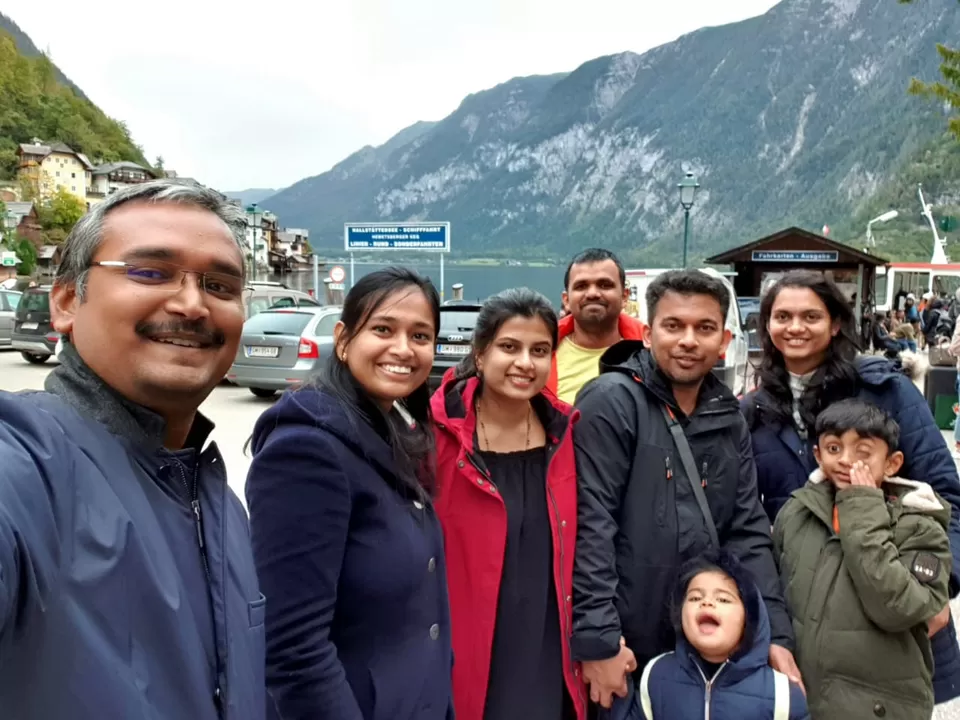 After sending off her family, we took more photos of one of the most photographed village of the world, HALLSTATT.
Its really beautiful beyond words. I was awe stuck in this village. Its damn beautiful.. I repeat... Its damn beautiful :) no other words... The village Hallstatt is such an unbelievably spectacular place... If there is another chance, I will come and stay here in this village and just stare at its beauty for days :)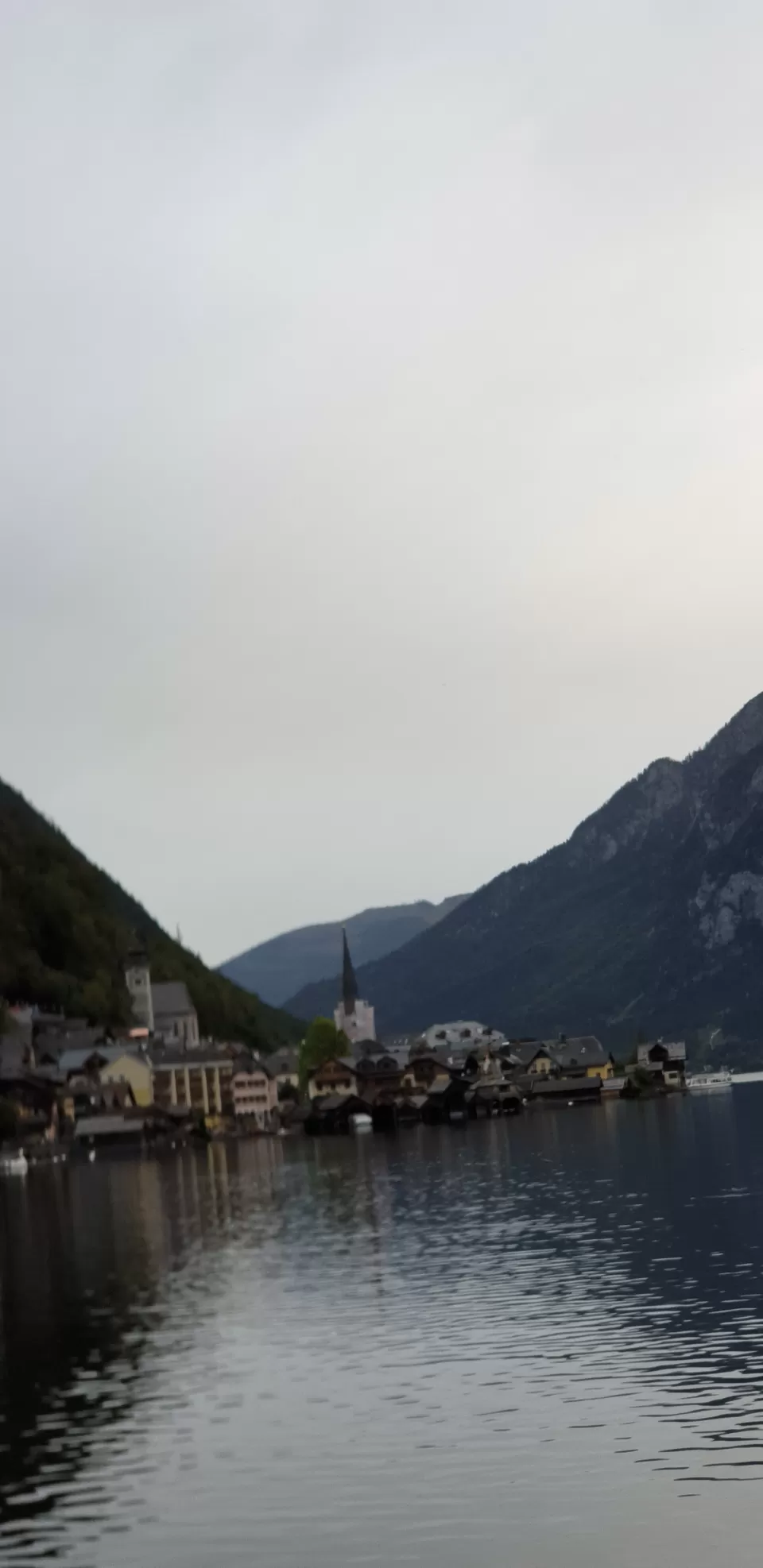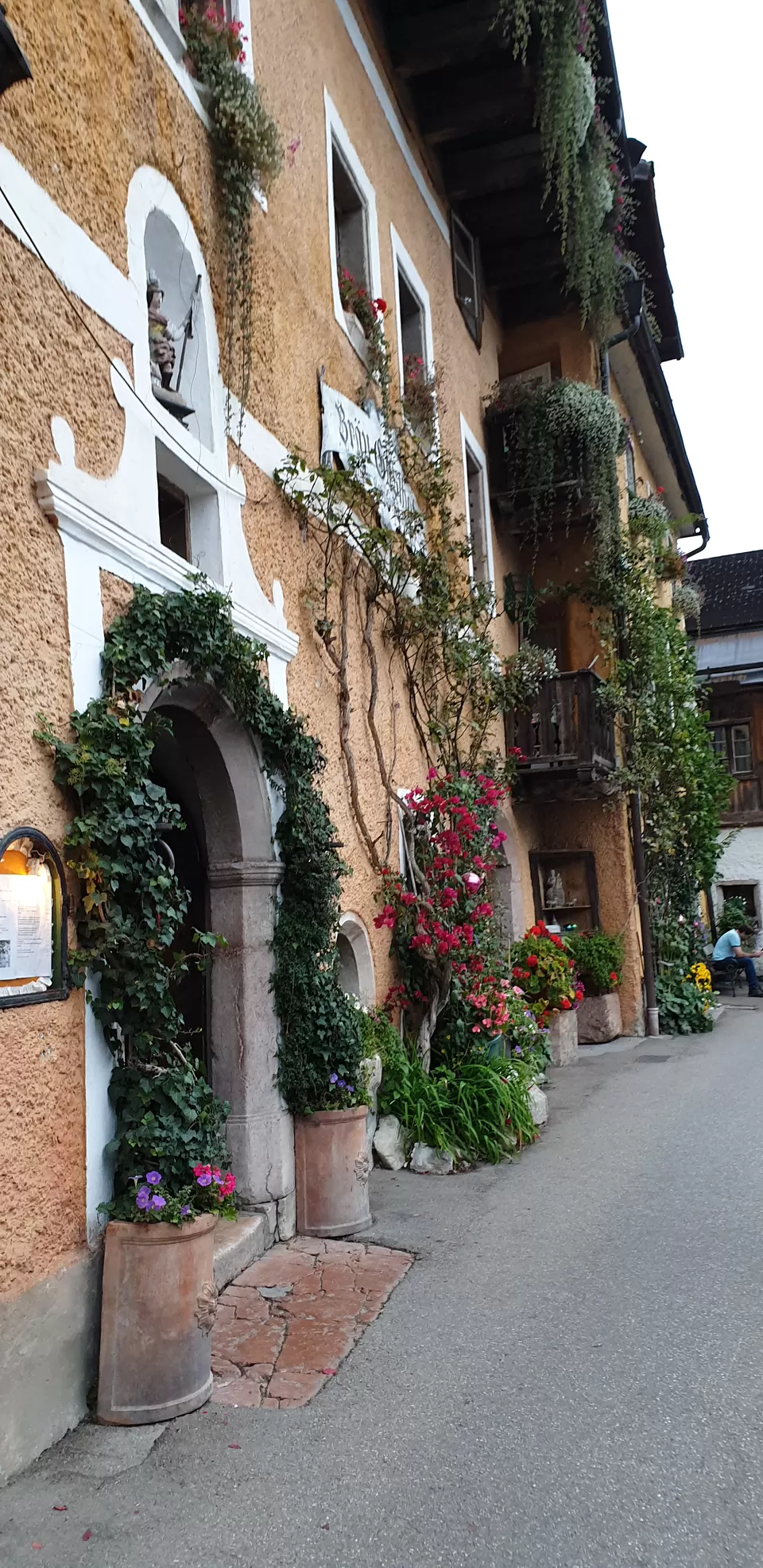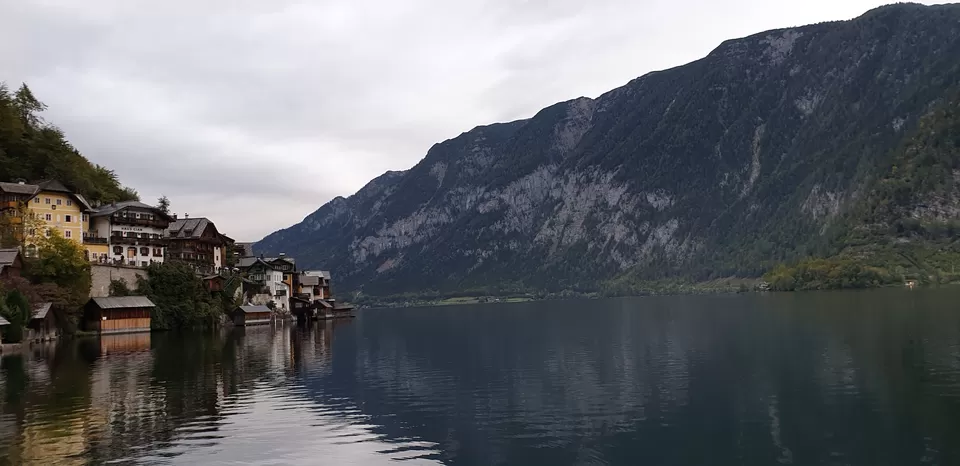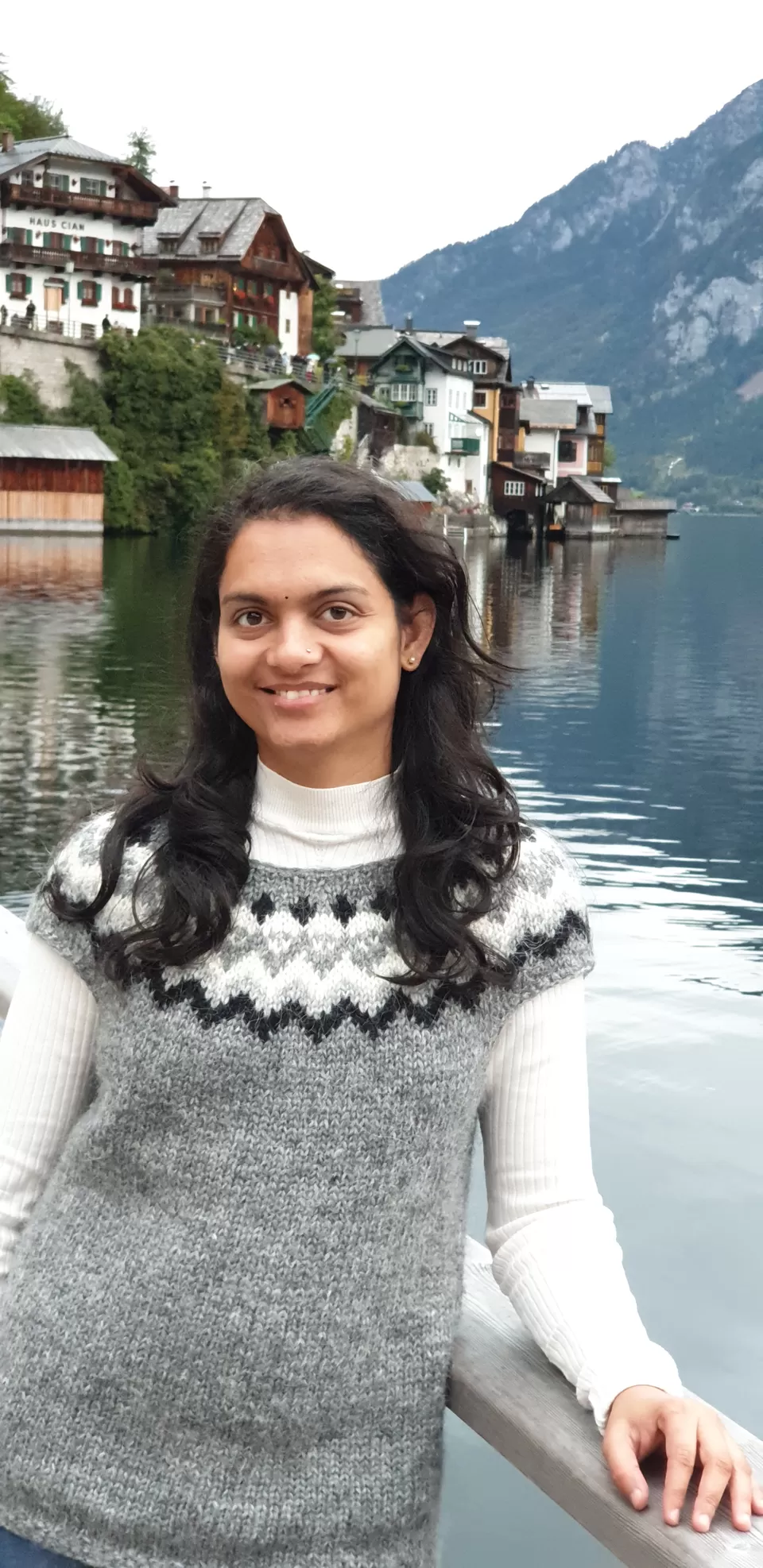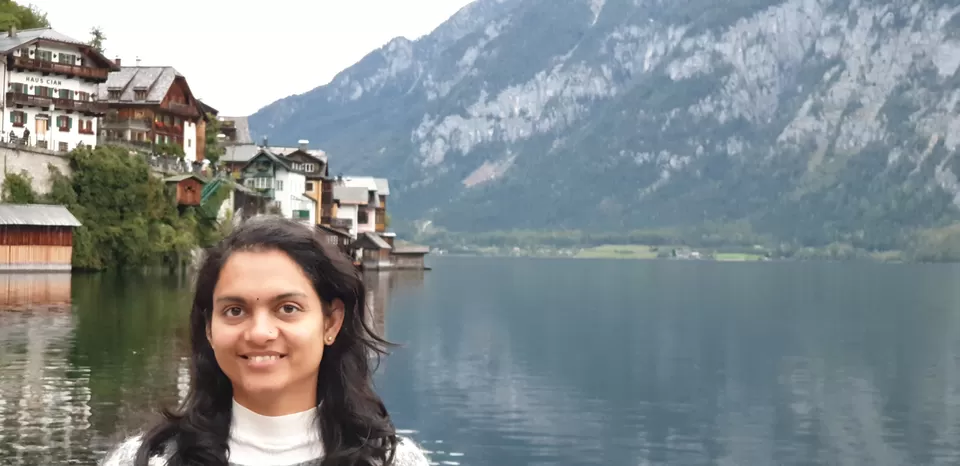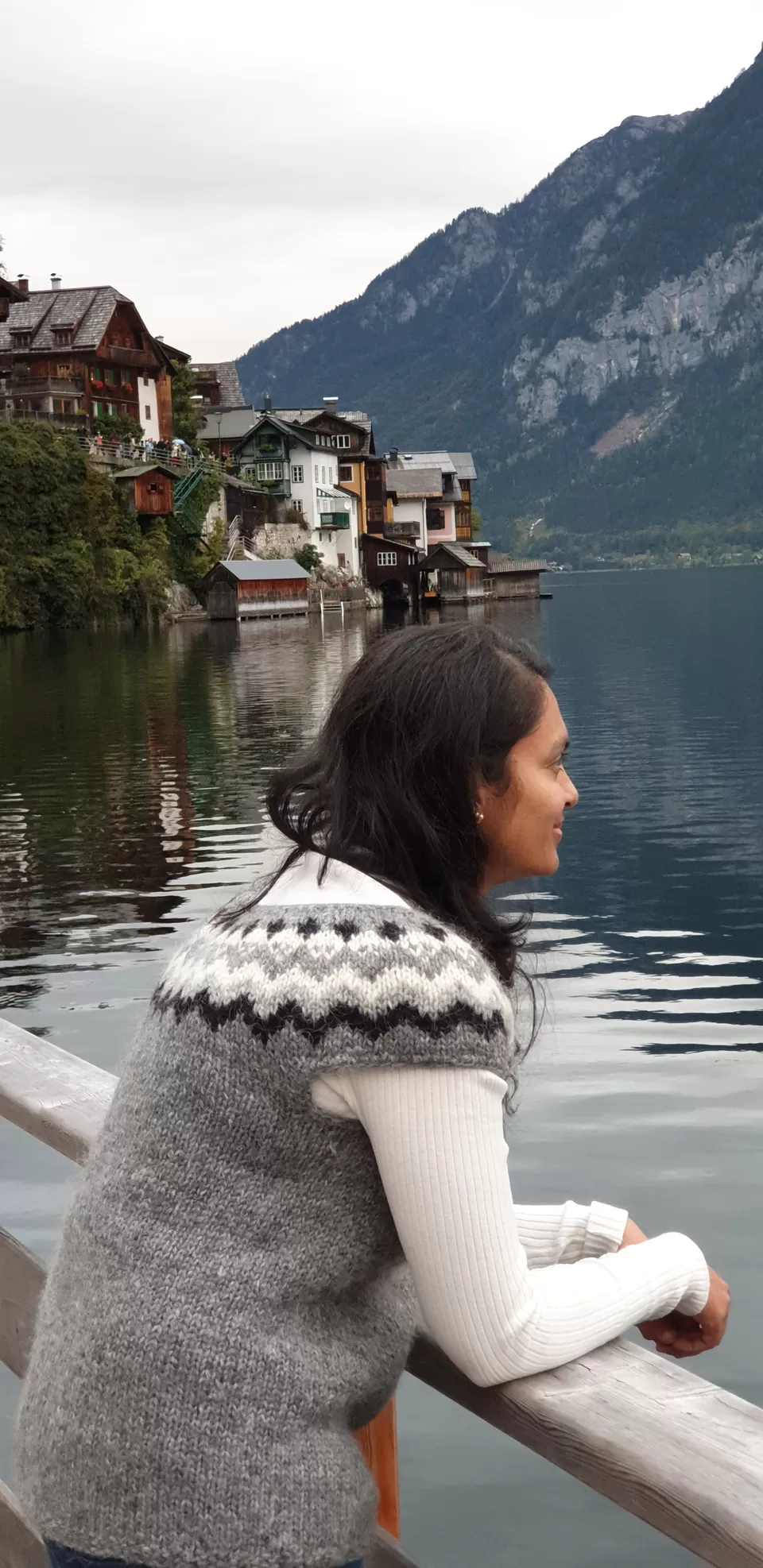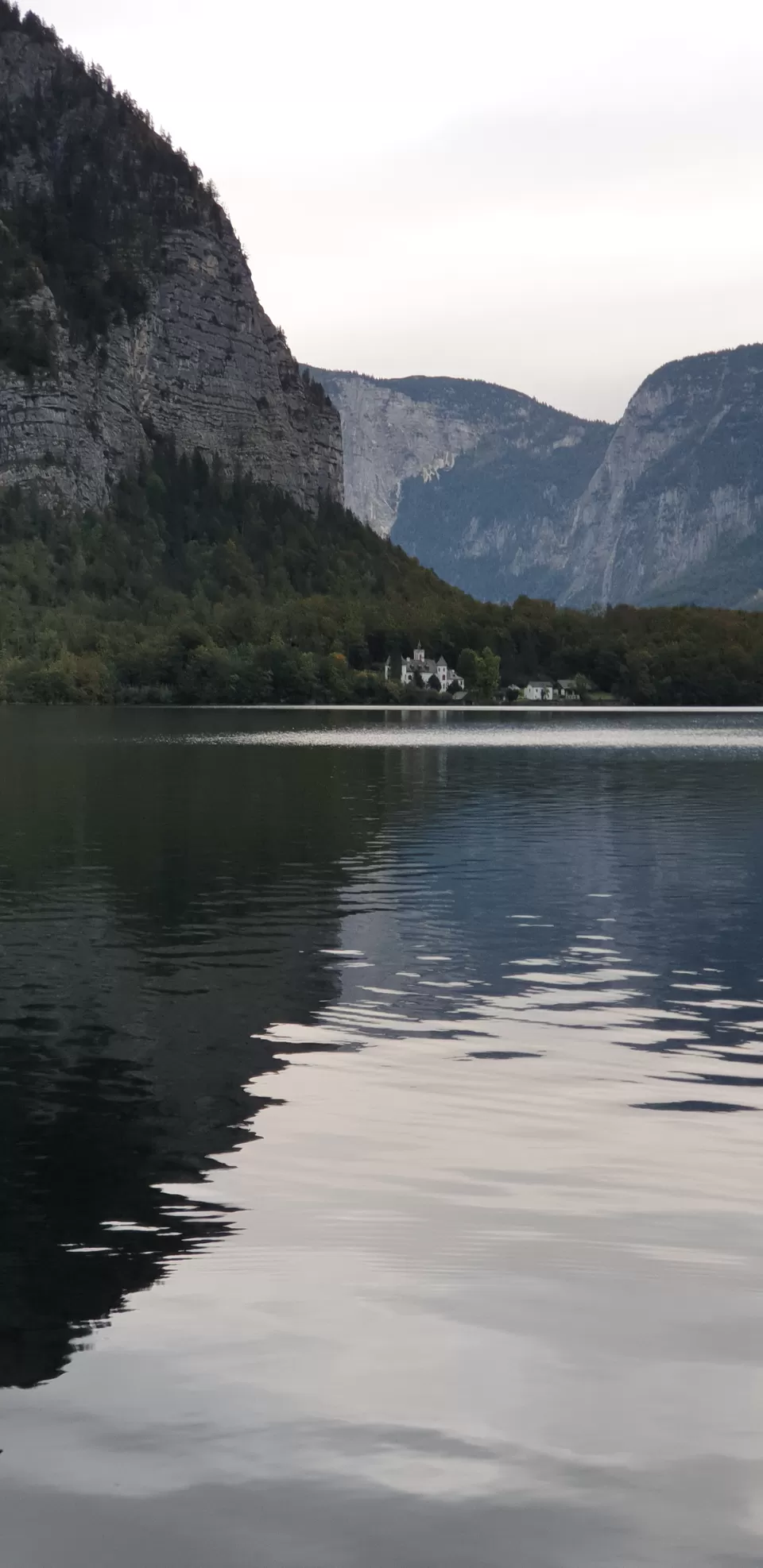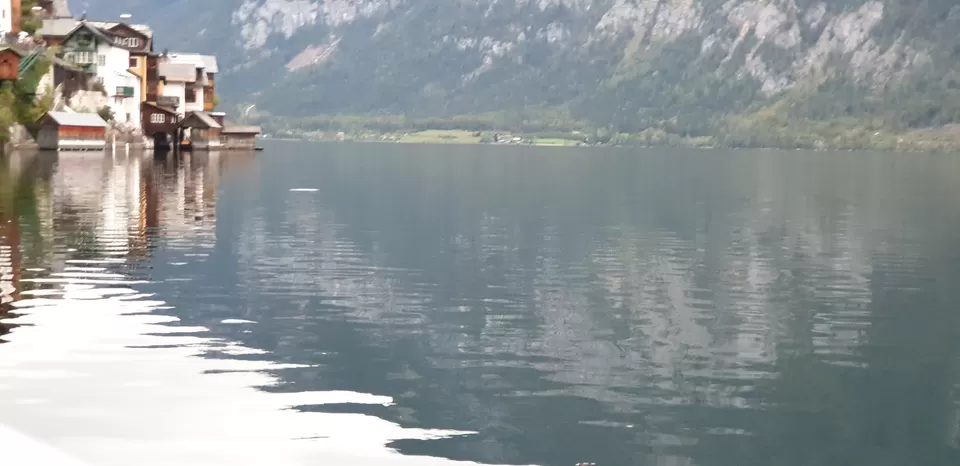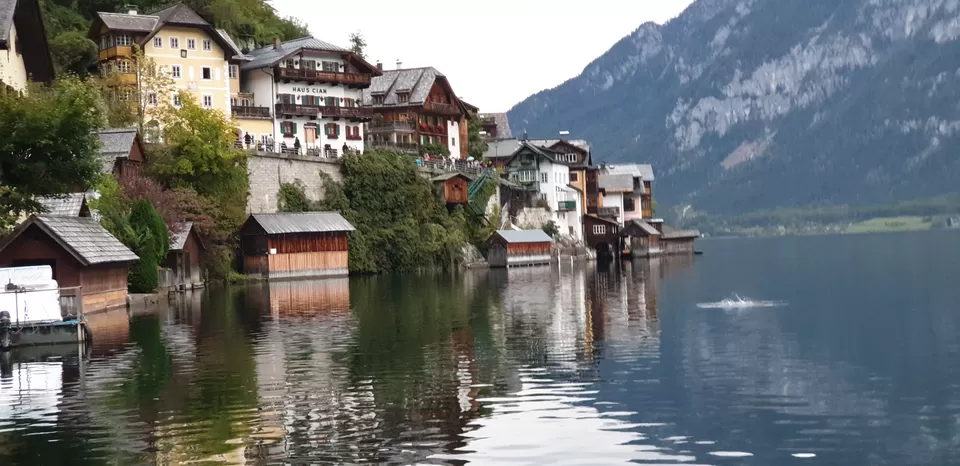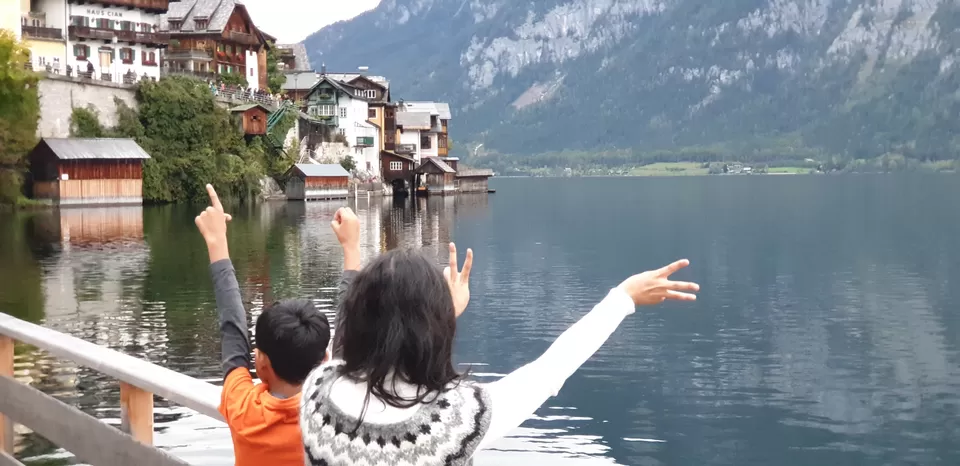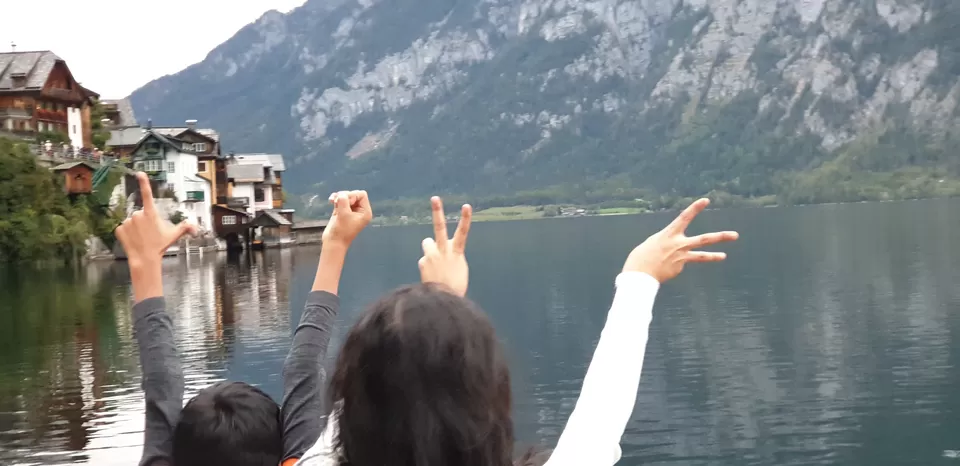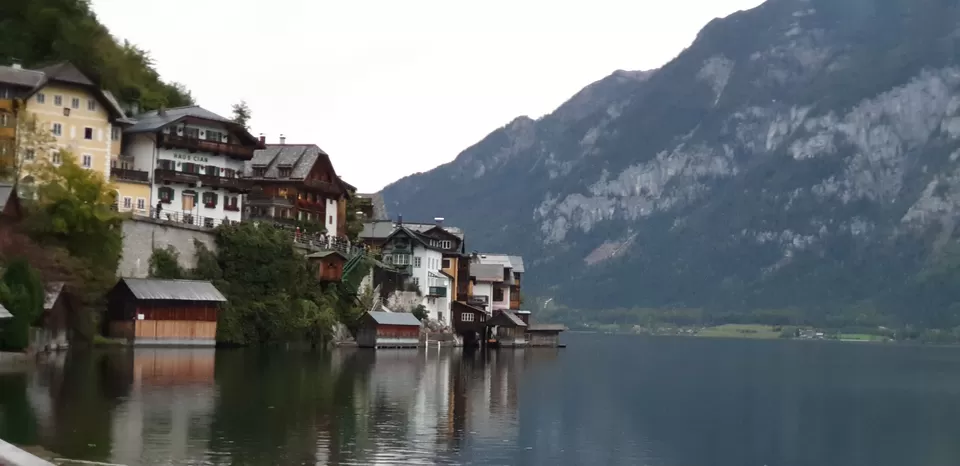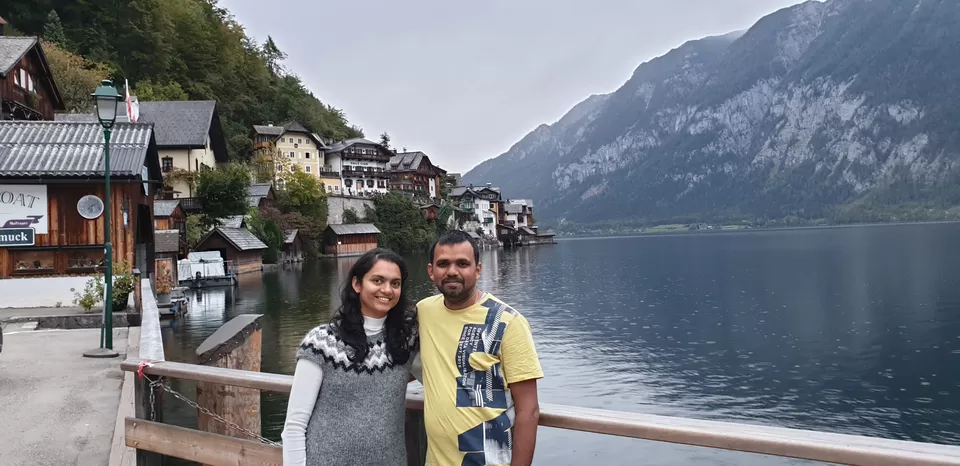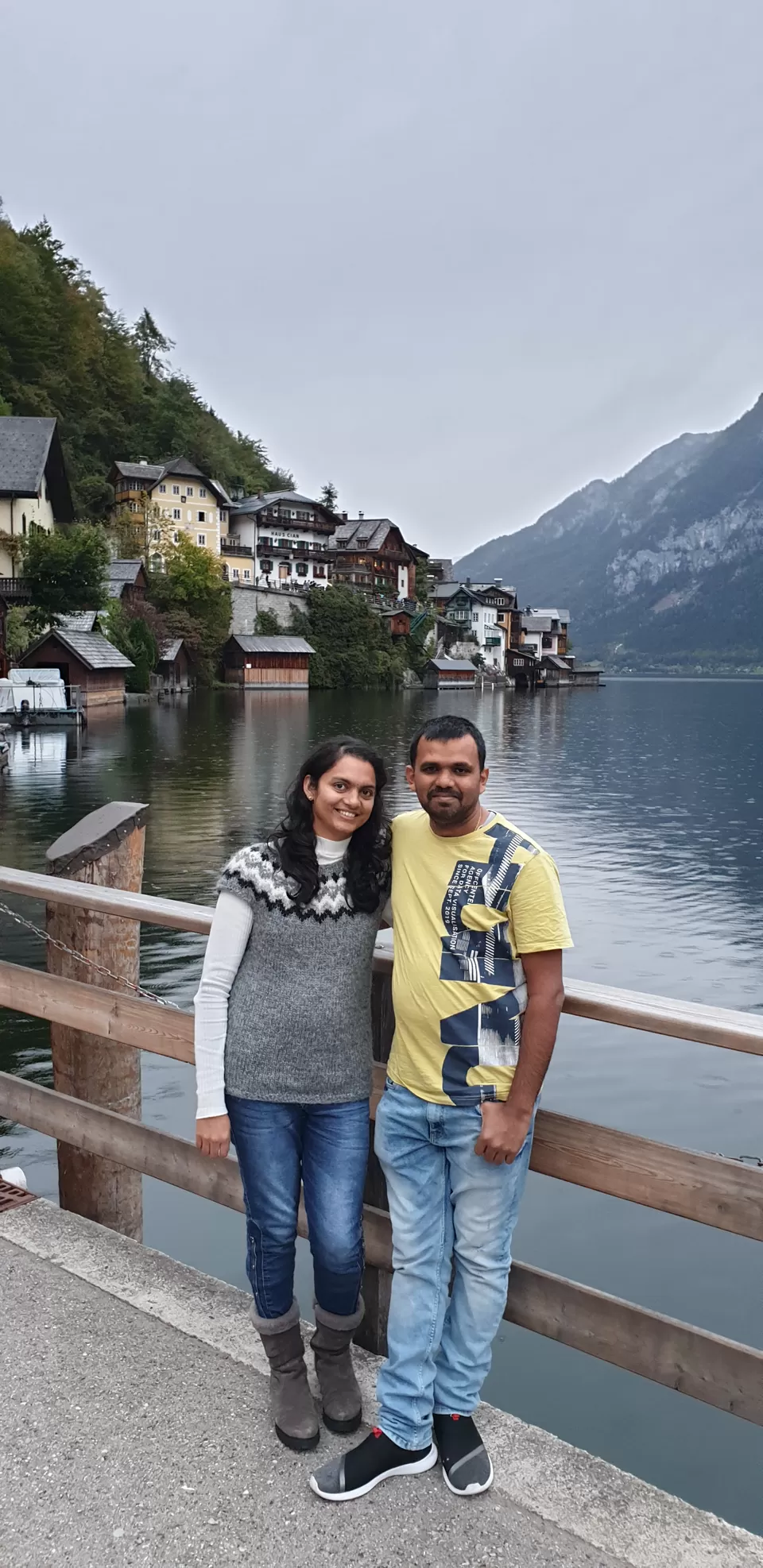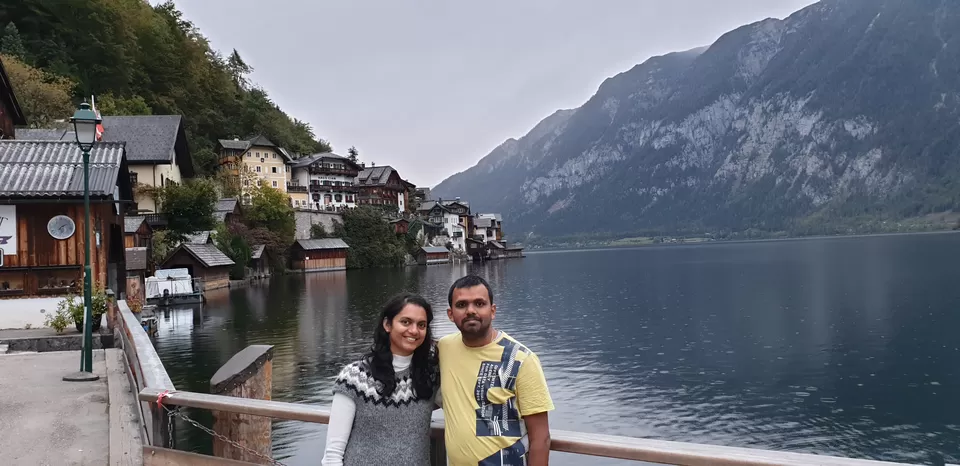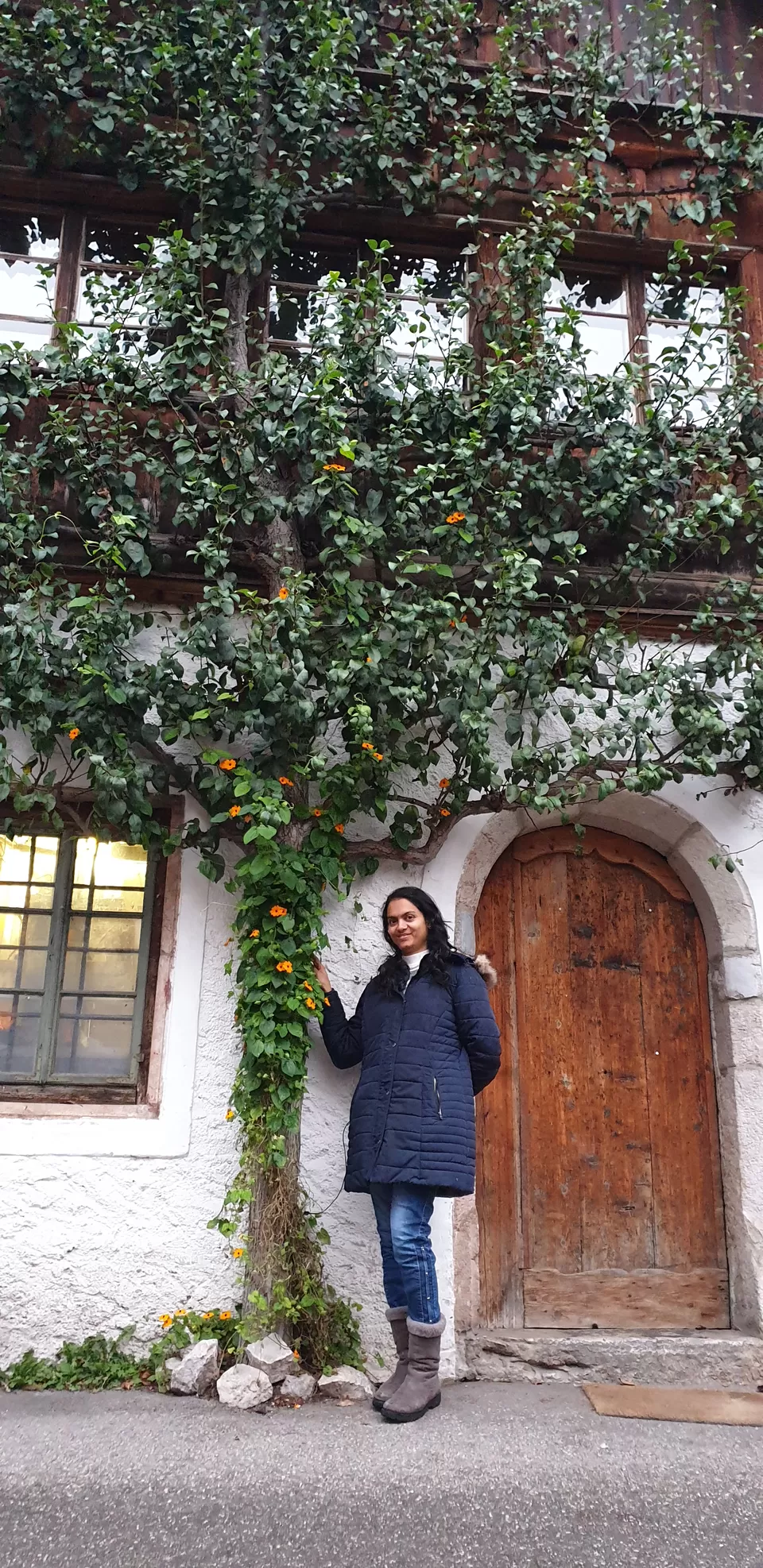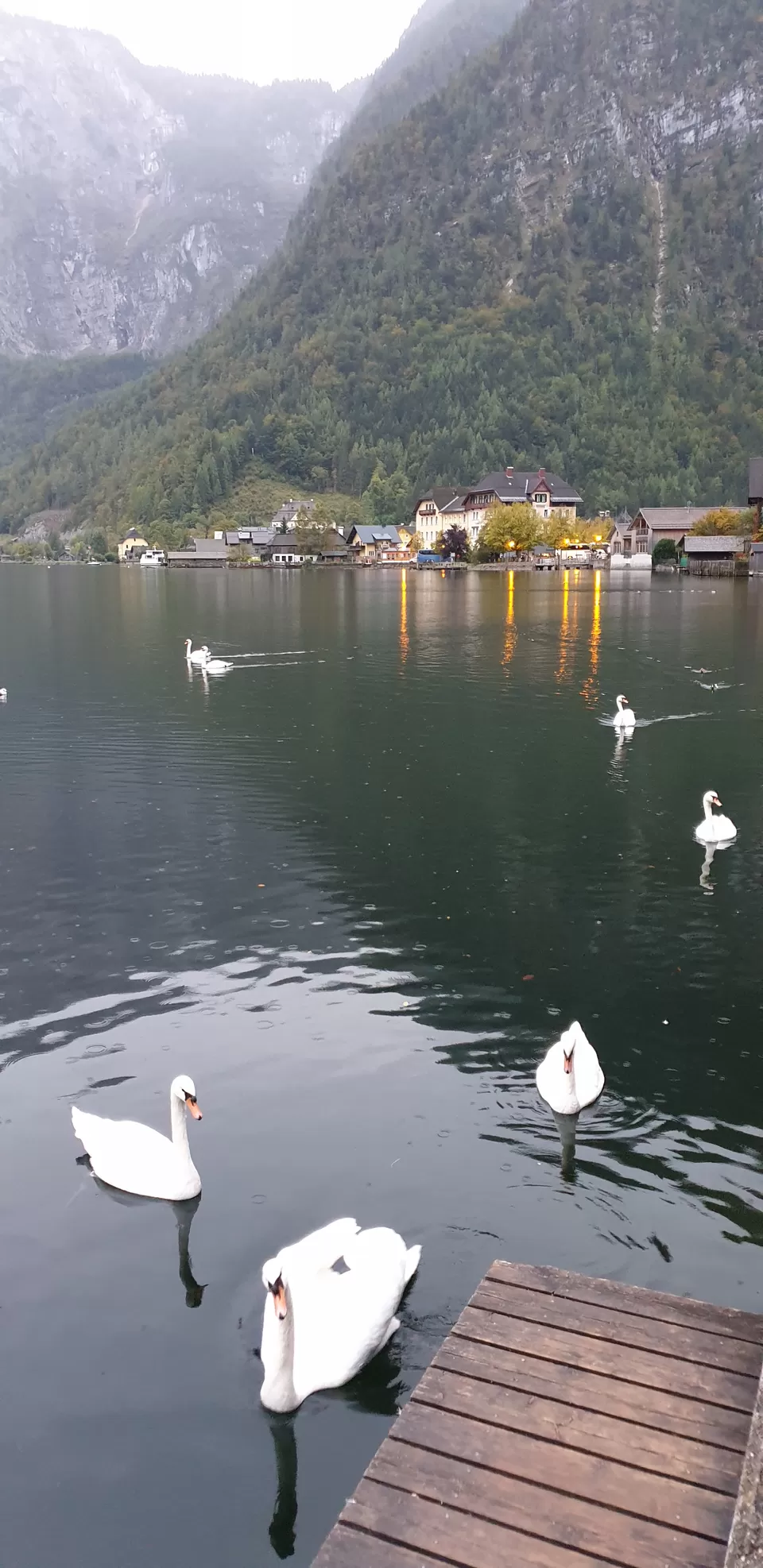 Day 3 was for Hallstatt sightseeing. We did not go to salt mines. We went to sky walk funicular and just enjoyed some walk in the village. Tipp tipp barsa pani!!! yes it was a rainy day and after it started raining heavily around 12 pm, we started our journey back to Germany. We stayed near to Ulm because our last day of the trip was Pratyush birthday which we had planned to celebrate in LEGOLAND :)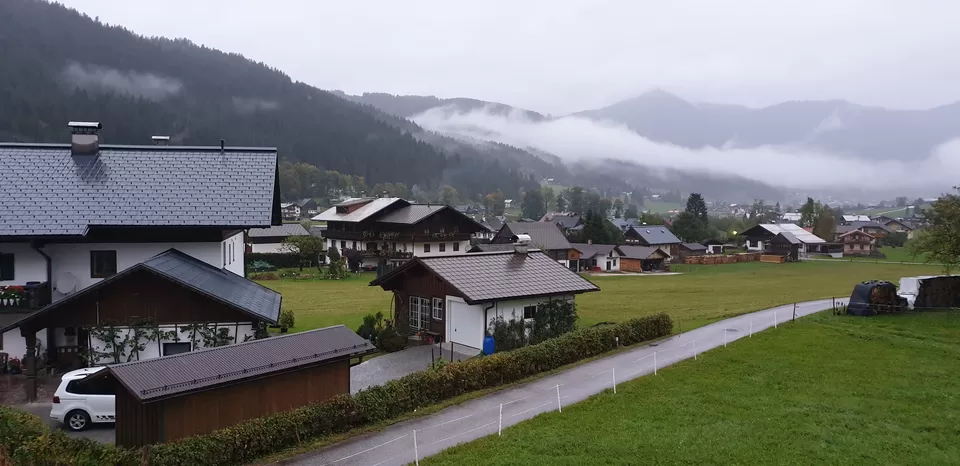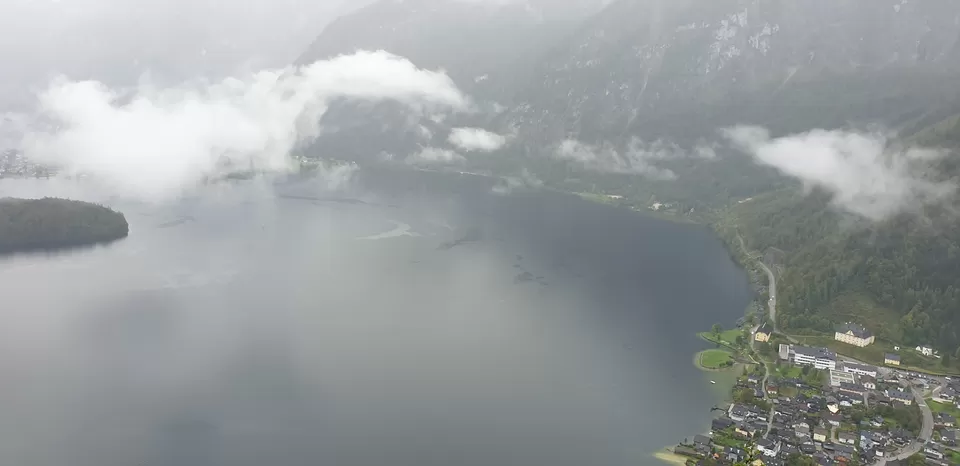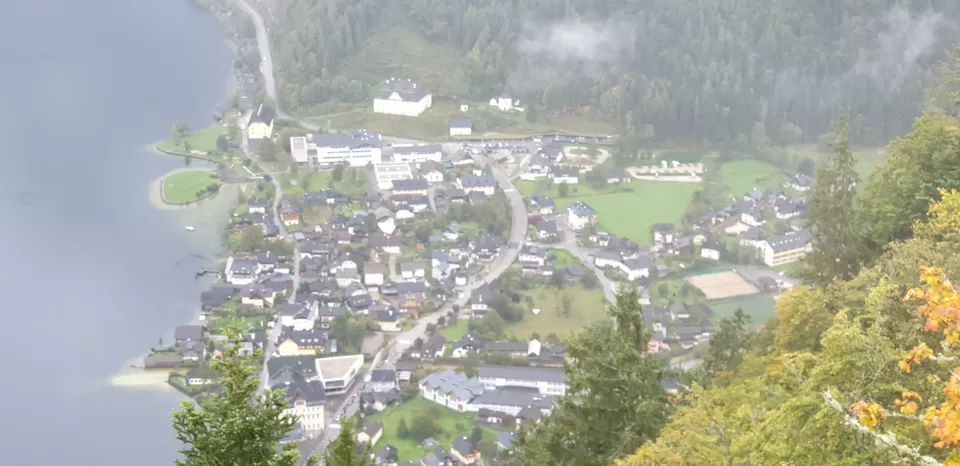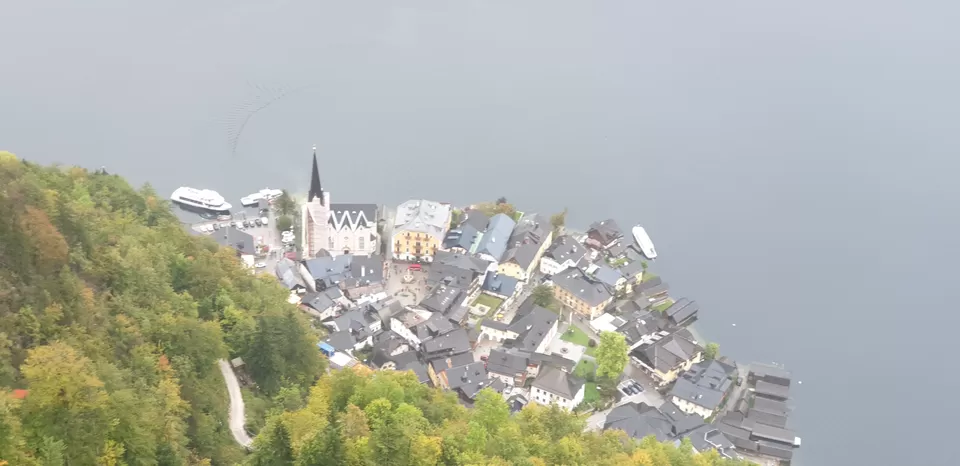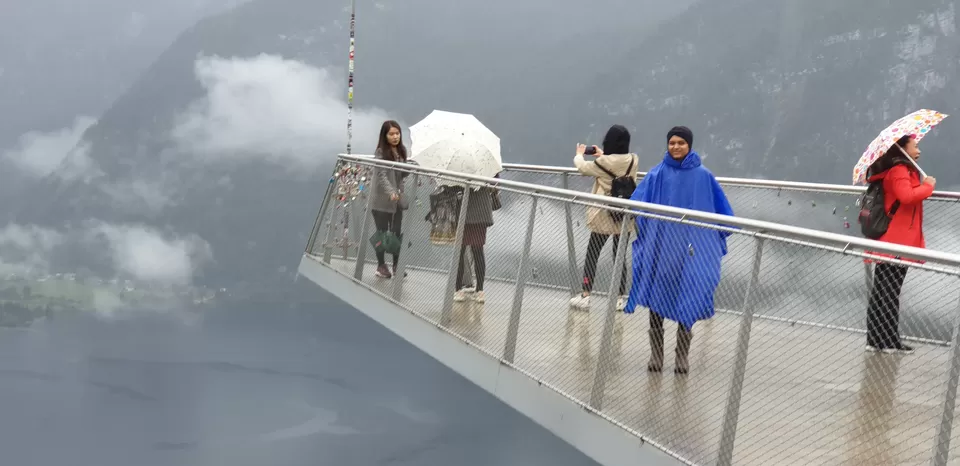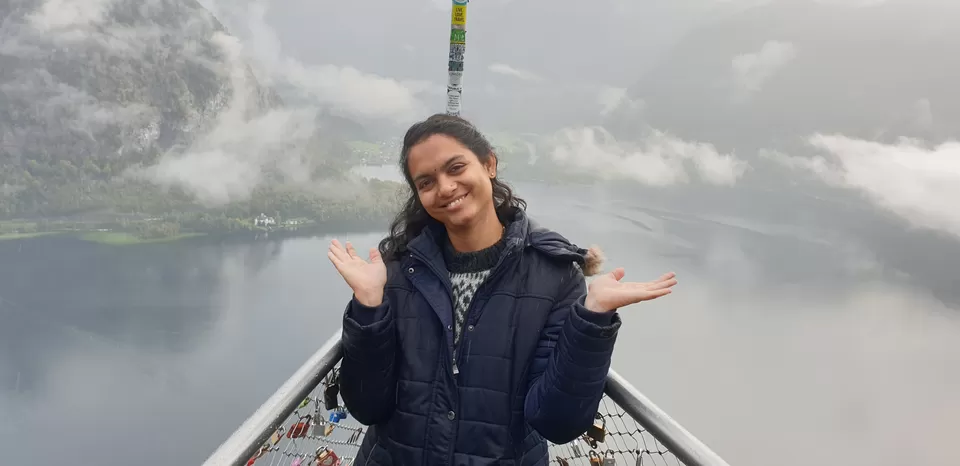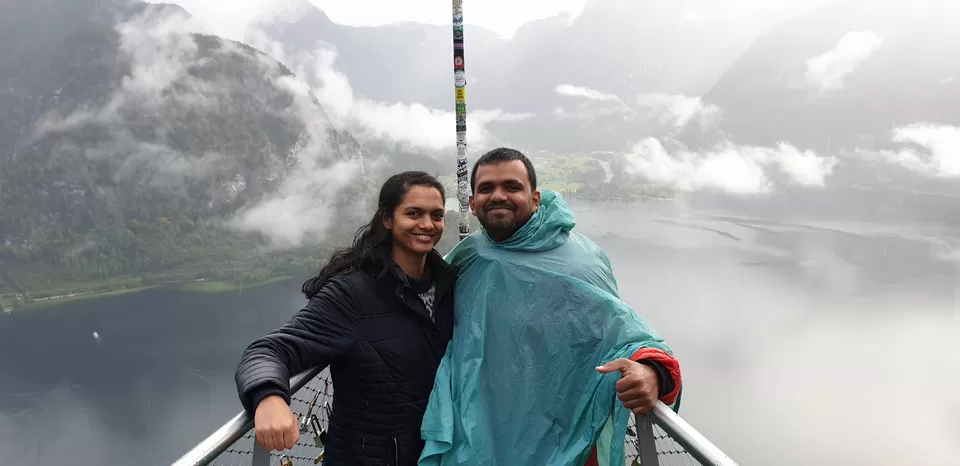 Day 4 we reached legoland amusement part sharply during opening time. We enjoyed all the rides especially roller coasters were totally fun. We became kids again with our kids. It was awesome fun together :)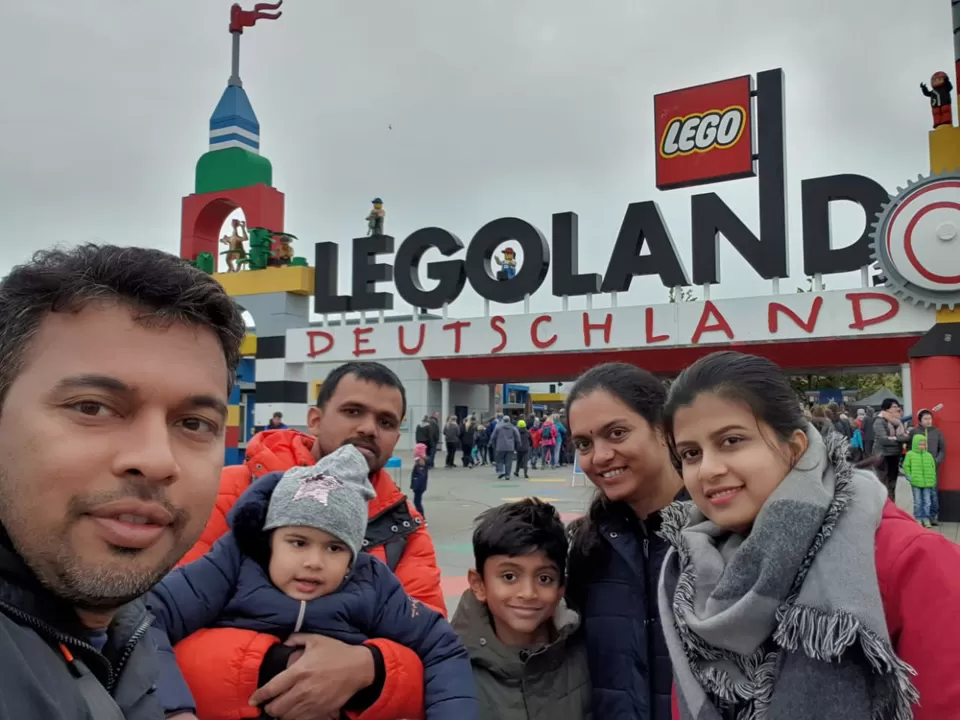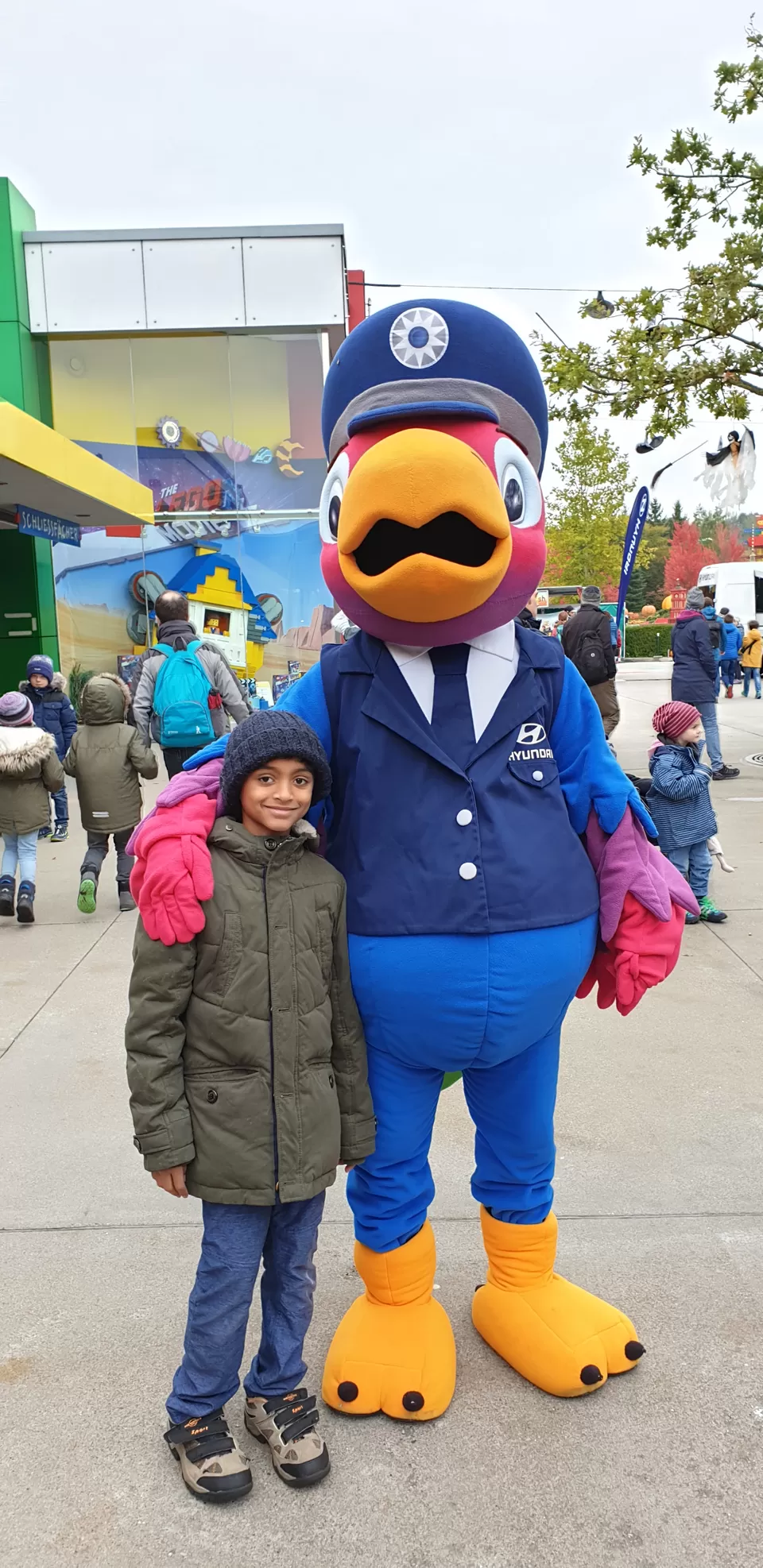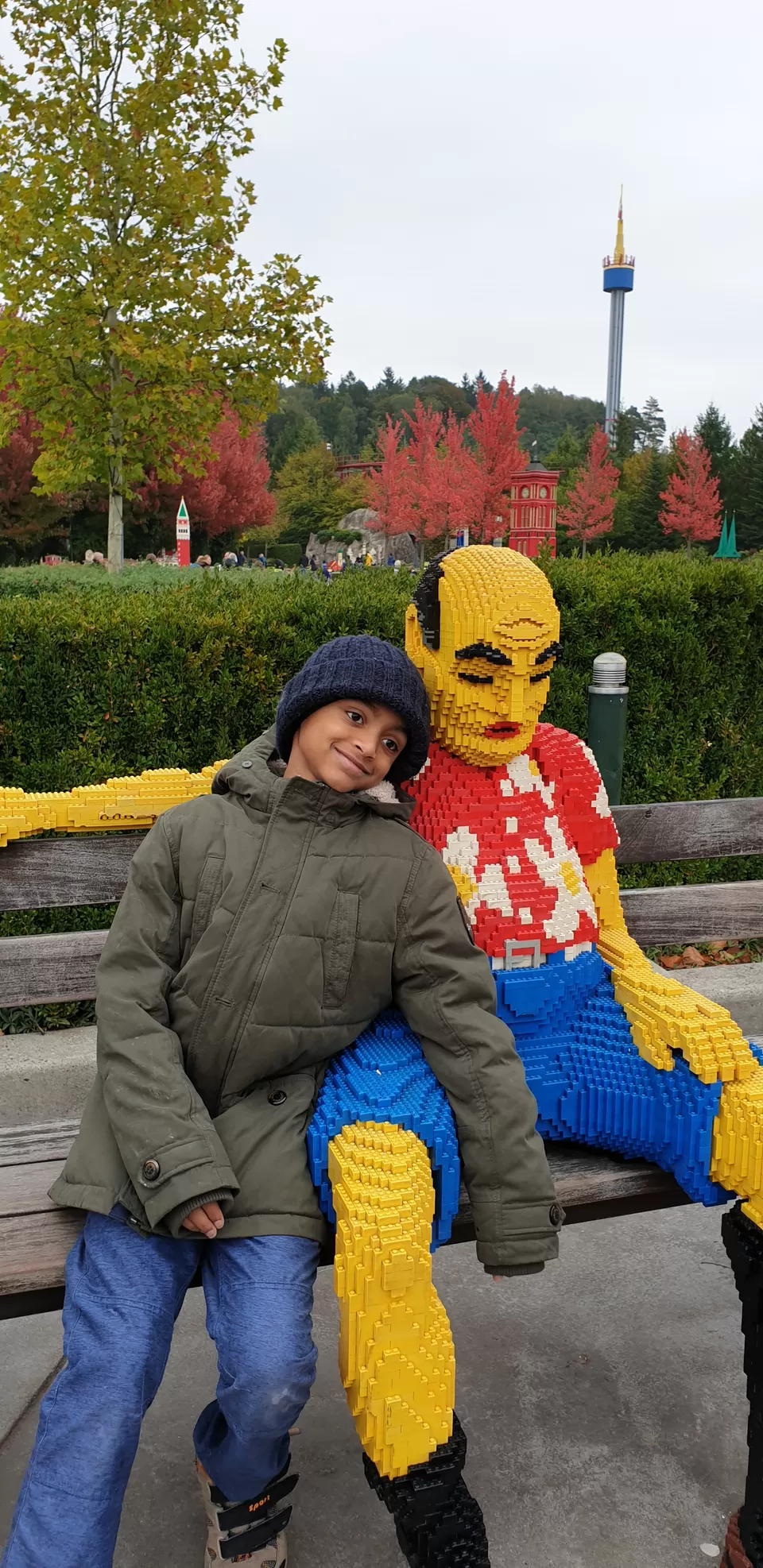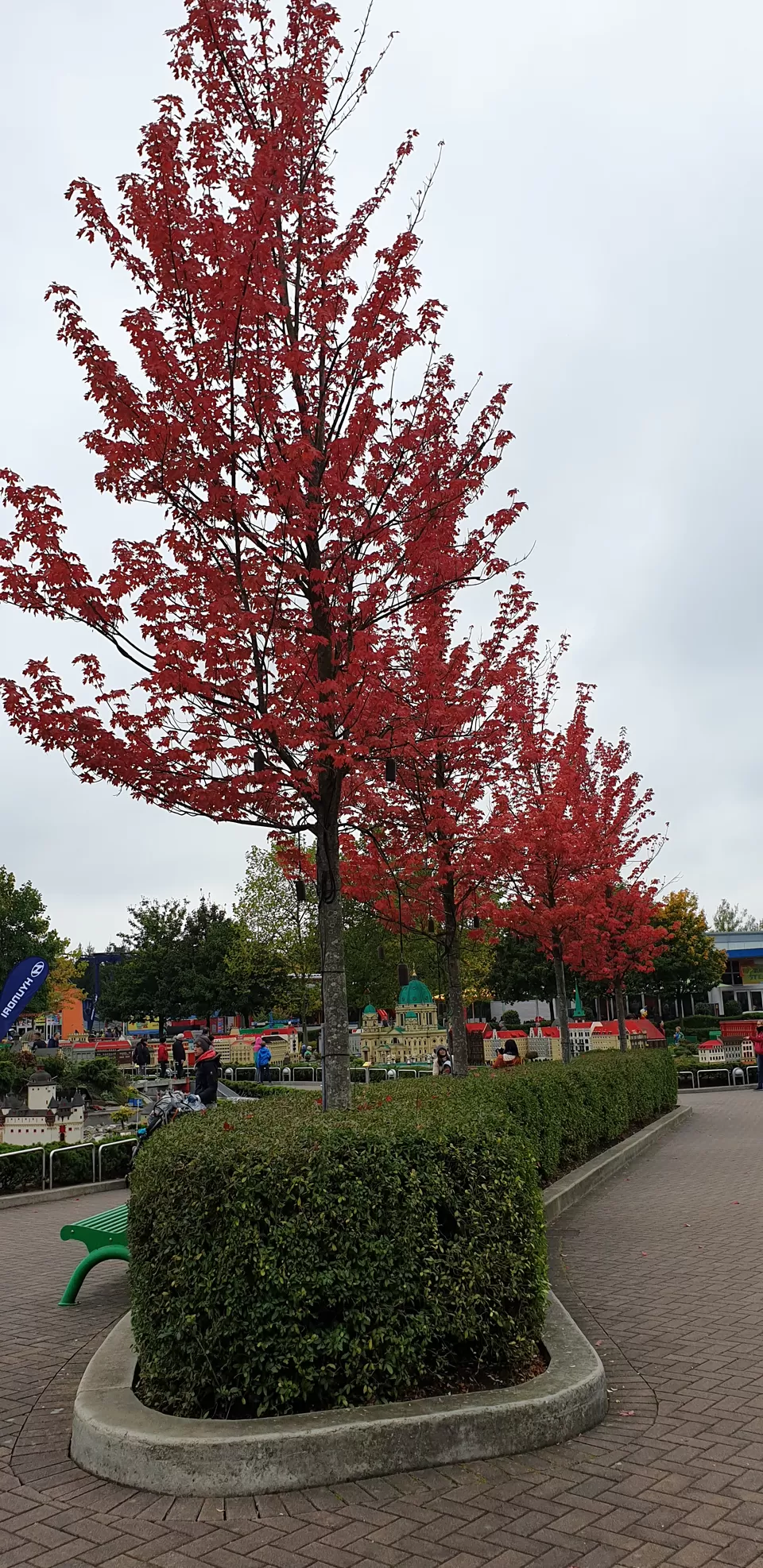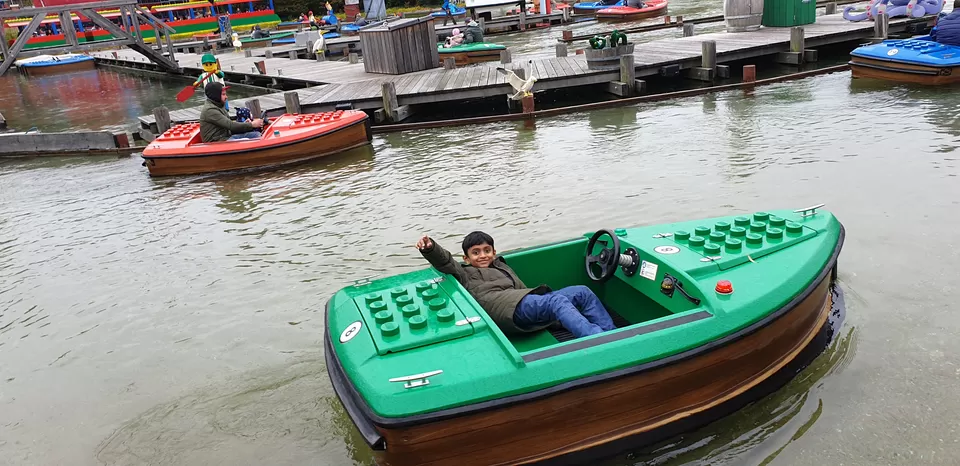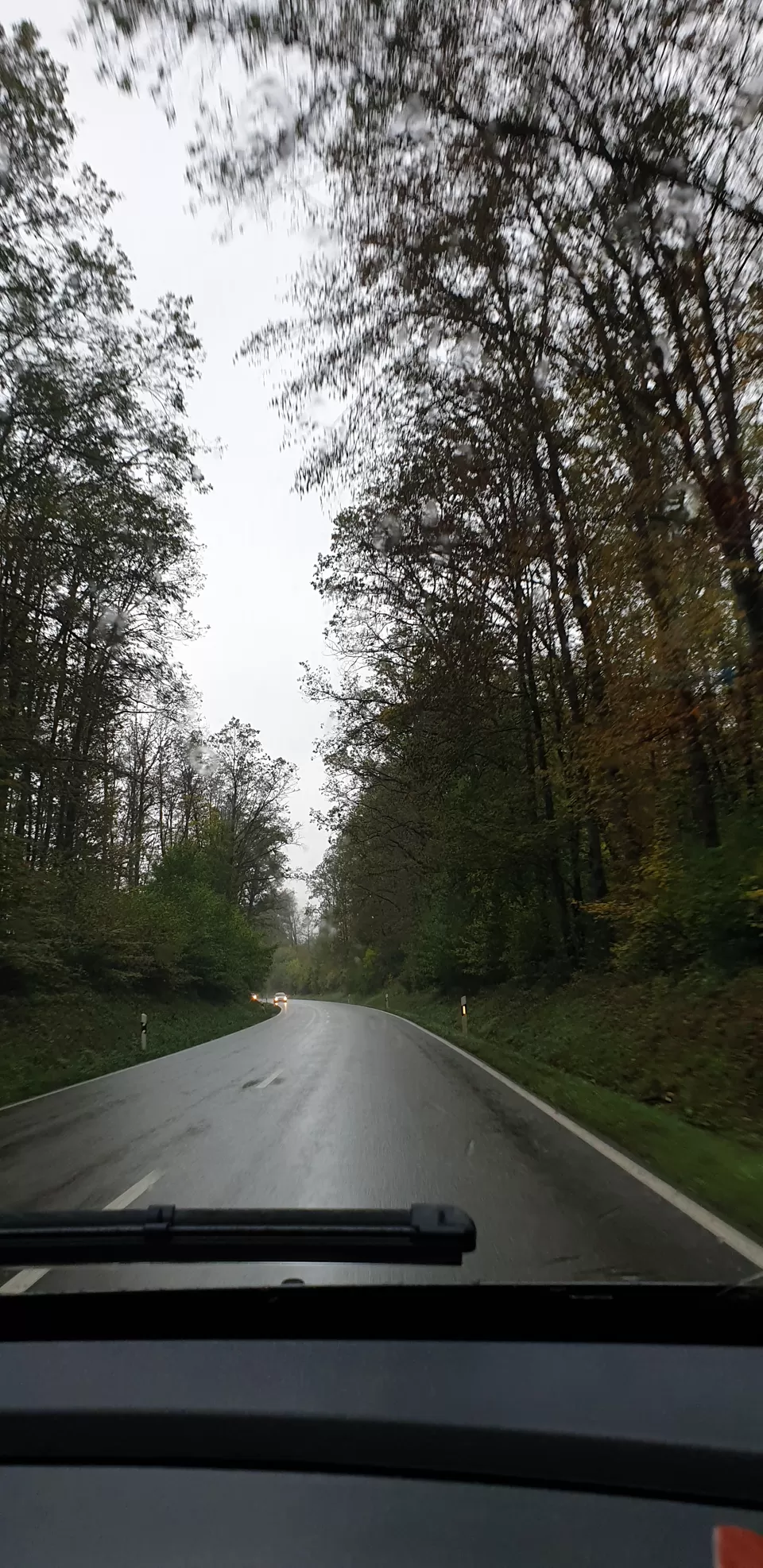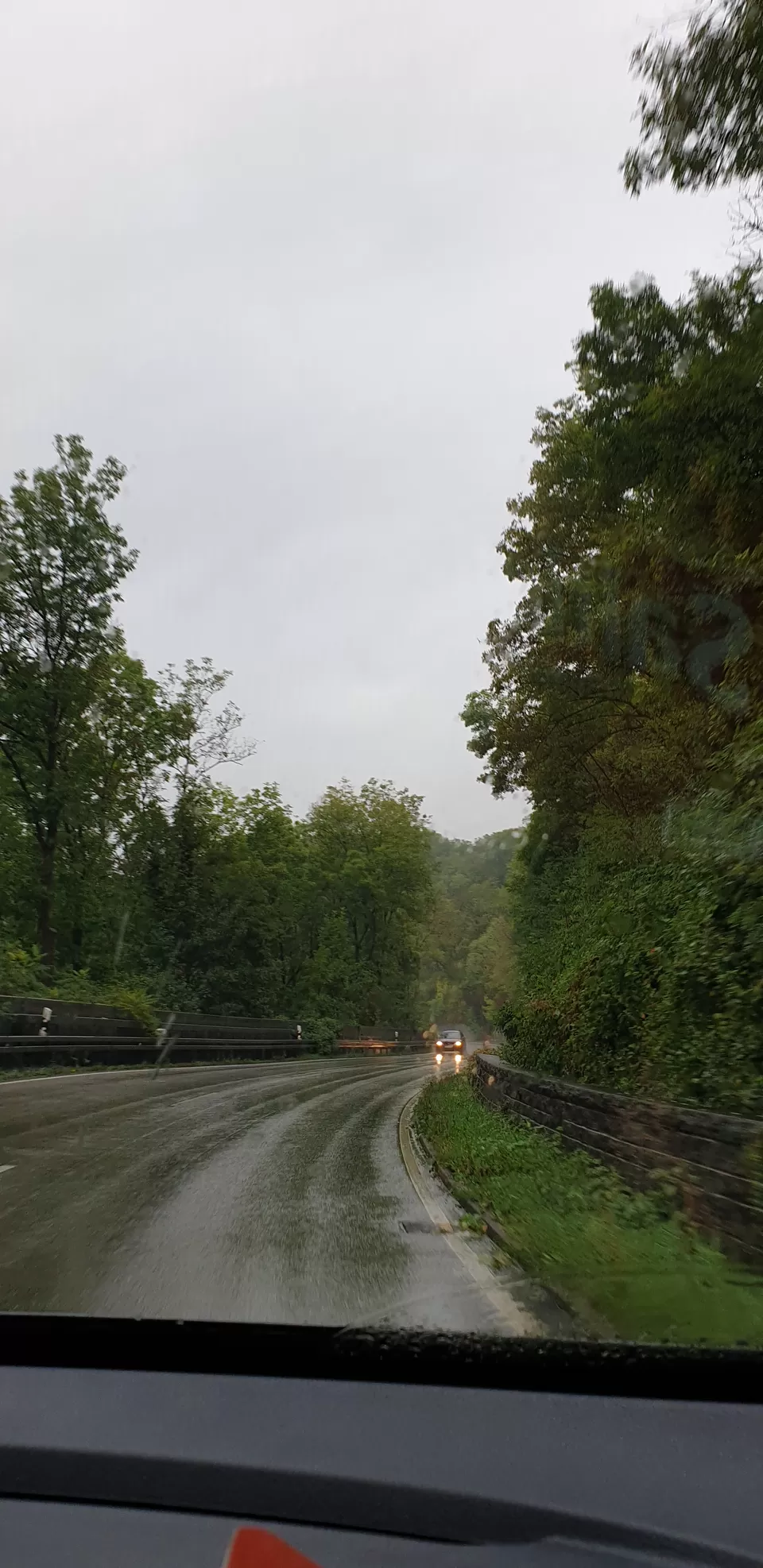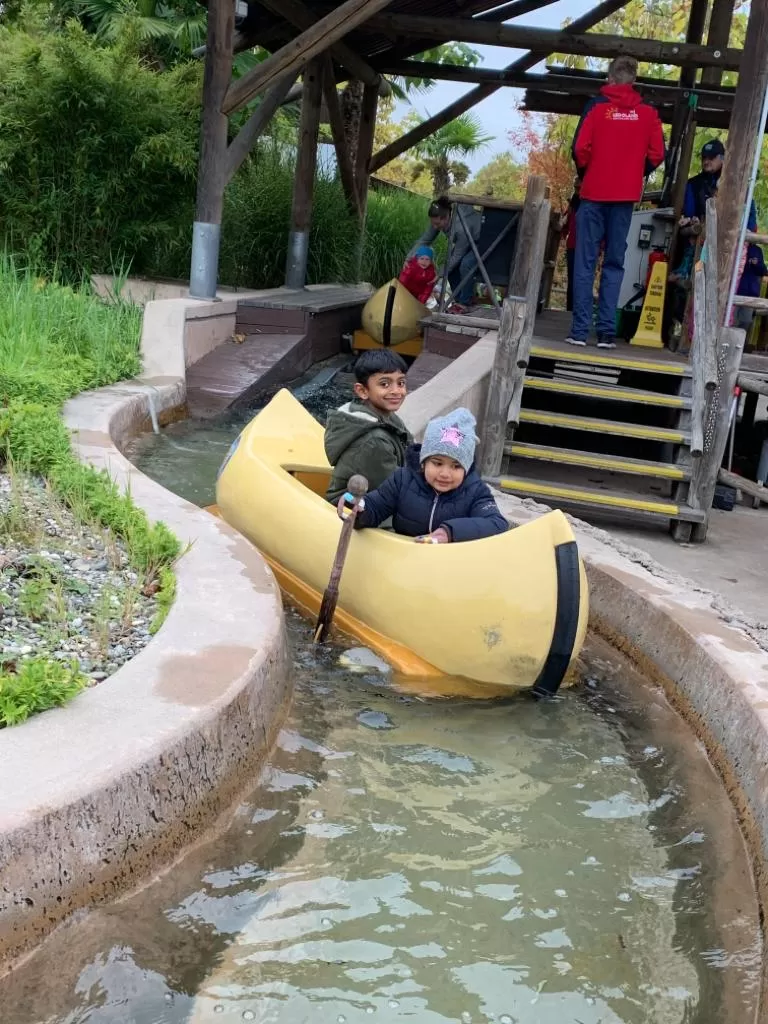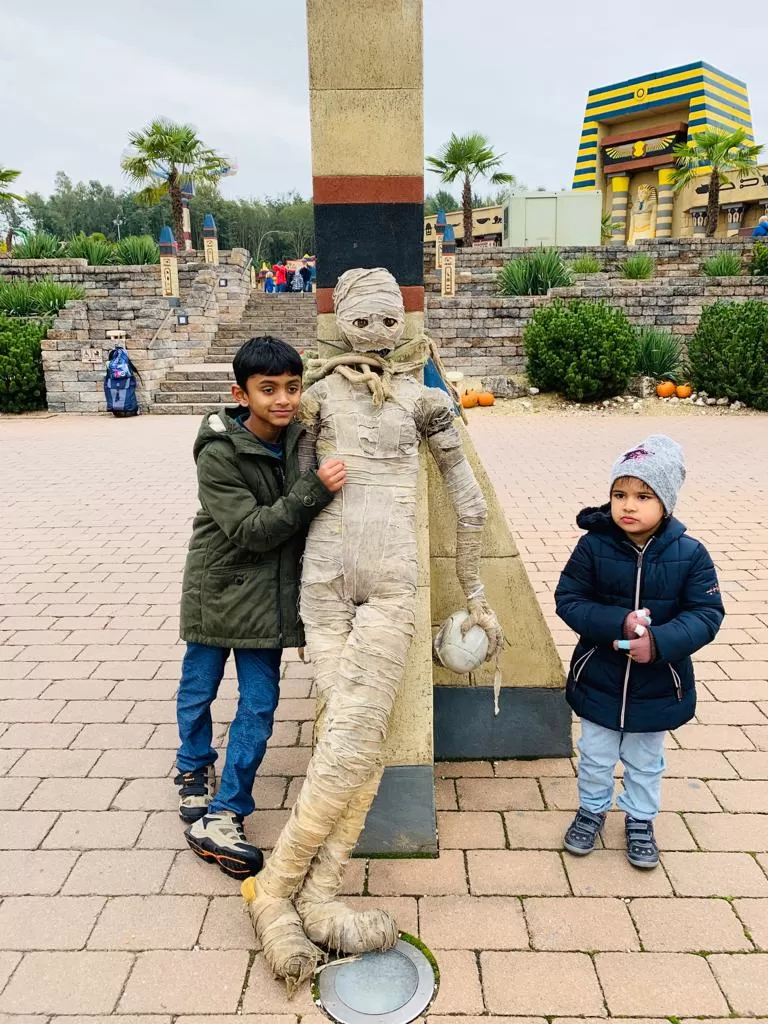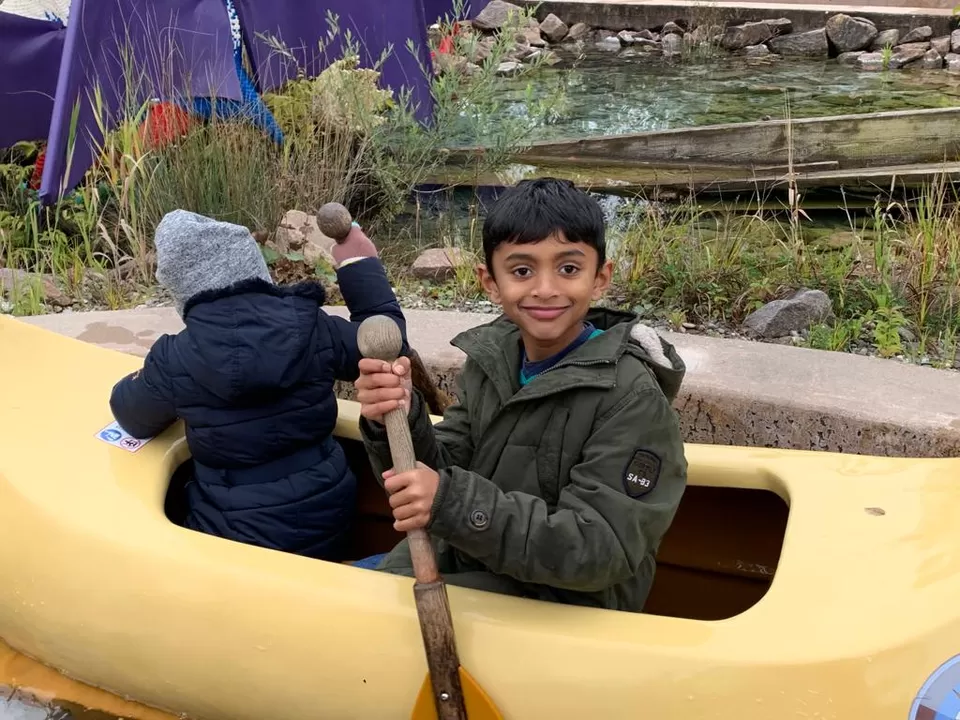 Due to heavy traffic jam on auto bahn, we were lucky to drive across some villages of Germany too before returning to home sweet home :)
Thanks for awesome trip Manju and Shwetha (if you read till end ;-)) And Shravya, hope you will read it when you grow up ;-) It will remain in our memories forever :)