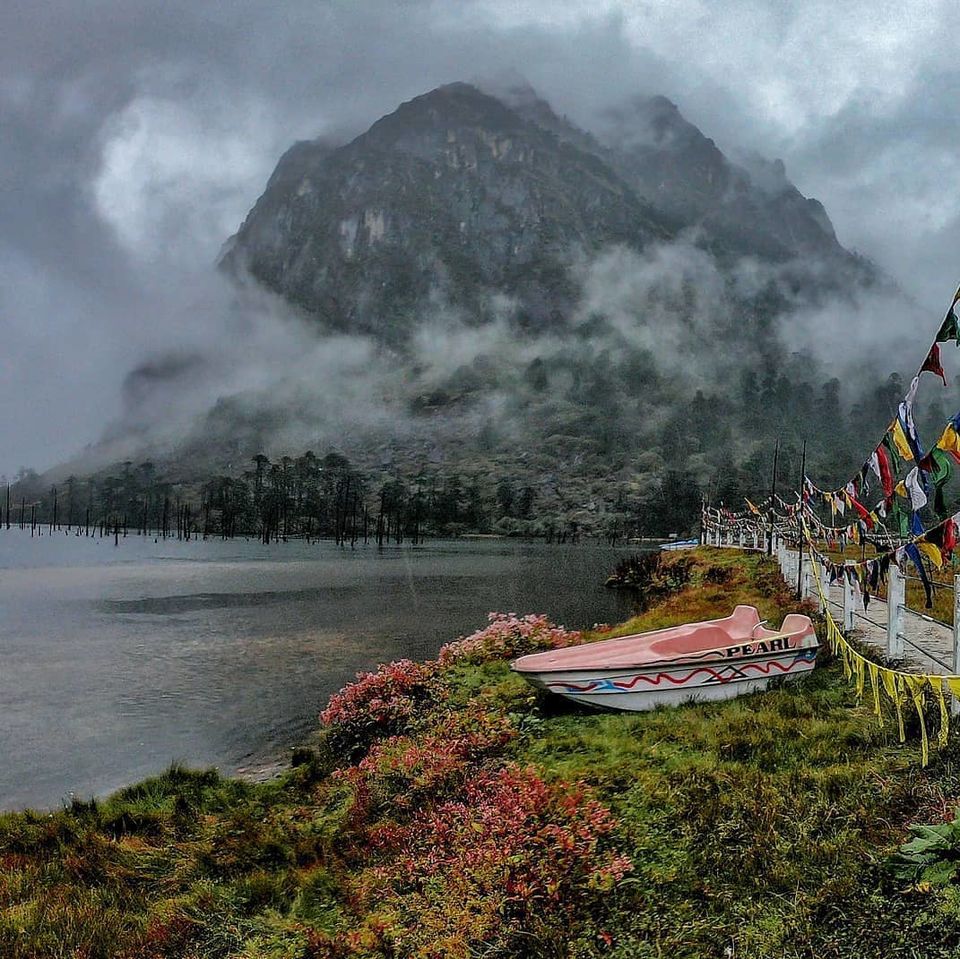 Our very own Dhak Dhak Girl must have skipped her heartbeat when she first saw the beauty of the lake Sangetsar. But little did she know that her graceful dance number on the lake's backdrop would become so famous that people would soon start calling it "Madhuri Lake."
While Madhuri Dixit's beauty is ageless, the lake in itself complemented her in every way in that song. Hence, even after so many years, people remember Sangetsar Lake by her name. So come, let's find out why the director decided to shoot the song here at this lake.
Located at a height of 15,200 ft above sea level, the Sangetsar Lake was formed due to an earthquake. According to the locals, the lake was originally located a few kilometres away from its current spot.
But the tectonic plate shift caused the lake to move to today's location thus submerging a great chunk of pine tree forest. And even today you can see the top of the tree trunks popping out of the water in an eerie manner.
Why travel to Sangetsar Lake
The lake and its surrounding is exactly the way a Himalayan wonder should look like. Sprawling mountains overlook the lake while the pine trees embrace it from all the sides. It's like nature has created a beauty spot of its own!
How to reach
The lake is situated close to the Indo-China border and hence you require a permit from the District Commissioner to visit the lake. It takes about two hours to reach Sangetsar lake from the town of Tawang and only Indians are allowed to visit.
Now without further delay, go take a trip to the north-eastern Himalayas and explore the untouched beauty of Madhur lake.
Share your recent experience in the mountains here!
Get travel inspiration from us daily! Save and send a message at 9599147110 on Whatsapp to start.