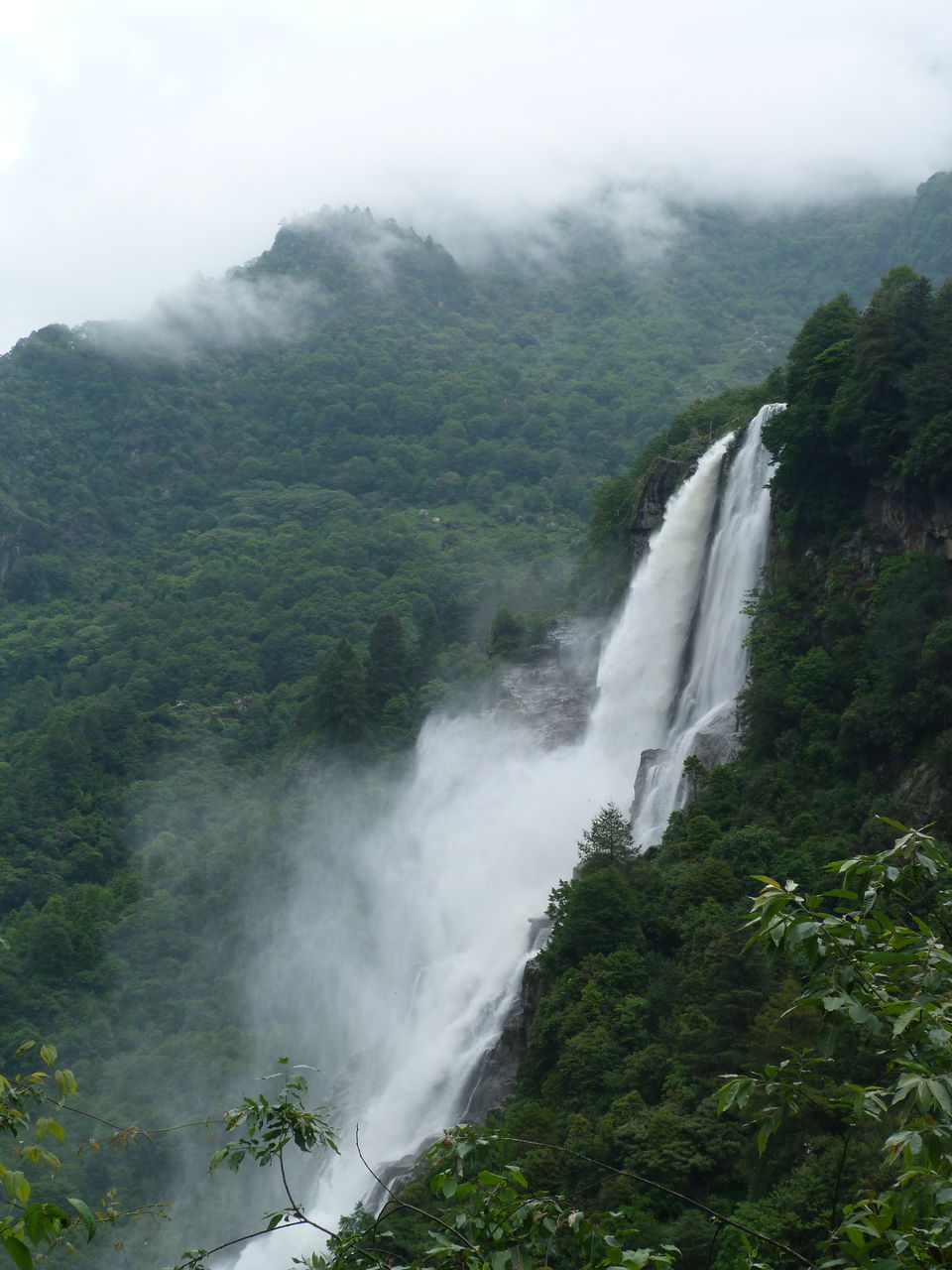 Nuranang Falls, who goes by various other names like Bong Bong Falls, Jang Falls and also as Madhuri falls is one of the most spectacular waterfalls I have ever seen in my life so far.
This waterfall is not only an attractive tourist spot but also a source of electricity that has a small hydel plant built near the base, generating electricity for local use.
The Nuranang river originates from the Northern slopes of the Sela Pass and it flows down into the Tawang river.
Moving on to 30 km north-east of Tawang and at an altitude of 12,000 ft above sea level, you will find yourself close to one of the remotest lakes of the country and perhaps of the world as well, Sangetsar Tso Lake or Madhuri Lake, a breathtaking combination of rocky mountains and an ever-present lake whose beauty is beyond spellbinding.
The most unbelievable sight of this lake is that how with just the trunks of the trees in the middle of the lake gives a view that is strong, beautiful and leaves you speechless. When accompanied by mist, the sight transforms to a unique view you wouldn't come across next time.
The common thing between the lake and the waterfall is the name Madhuri that they share because of the fact that the Indian actress, Madhuri had come down to these locations for a shoot for the movie Koyla.
When you plan to visit Arunachal Pradesh and your destination takes you to Tawang, note these places and they are worth the experience!