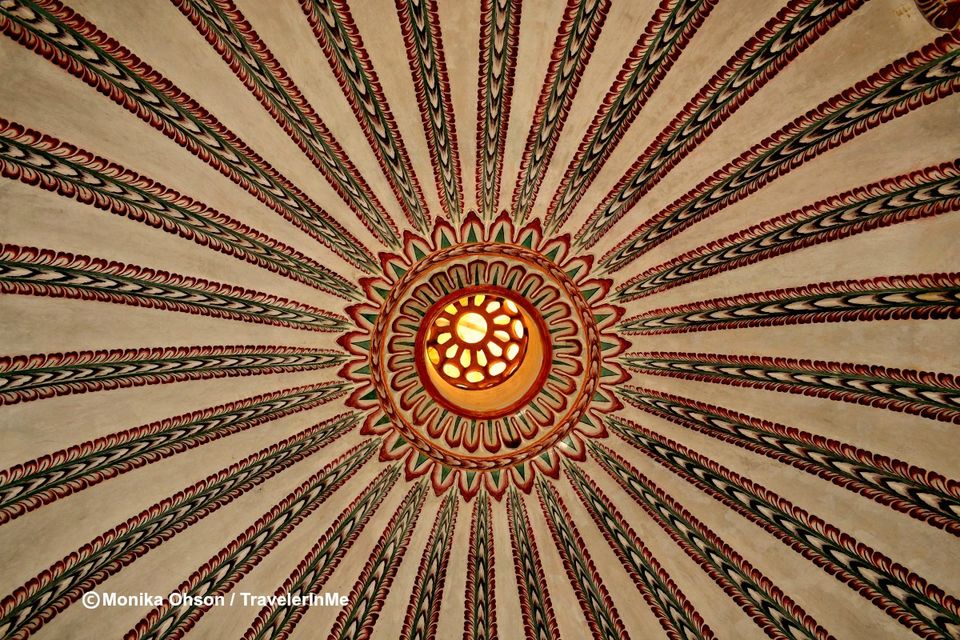 .
The Persian Hammam or Royal Bath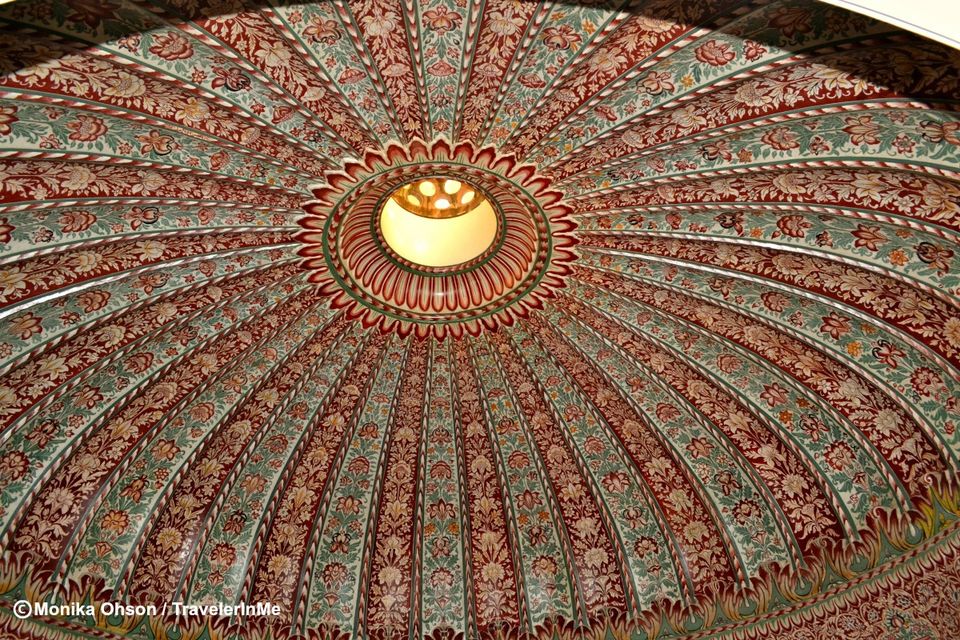 The earliest evidence of bathroom is from the Indus Valley (Harappa & Mohenjo-daro) Civilization ~6000+ years ago. In Iranian culture Persian bath or hammam or bathhouse existed prior to the Islamic period. However, their number were limited due to the Zoroastrian religion's reverence for the holy element of water. But in the medieval times, with the conversion of the population of Iran to Islam, bathhouses grew in numbers.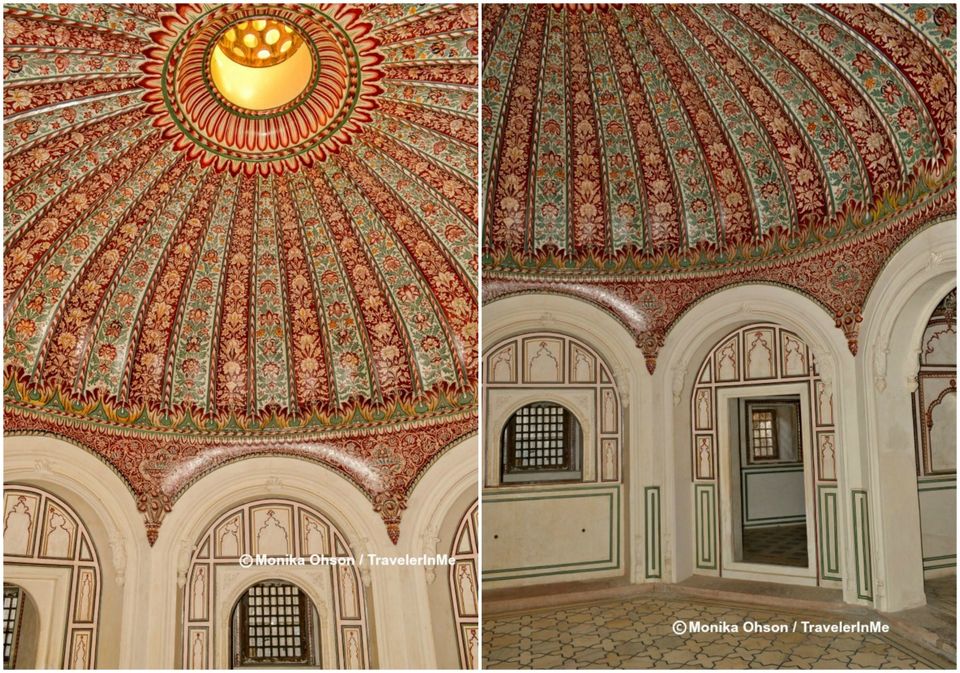 During that time the influence was visible in the royal bath's of India too since we did have Turks-Mughals rulers. Even the Rajput & Jat rulers built similar baths in Indo (Rajput)- Persian style in their palaces. The ceilings & walls of the hammam's are beautifully decorated with traditional fresco paintings (flowers, creepers)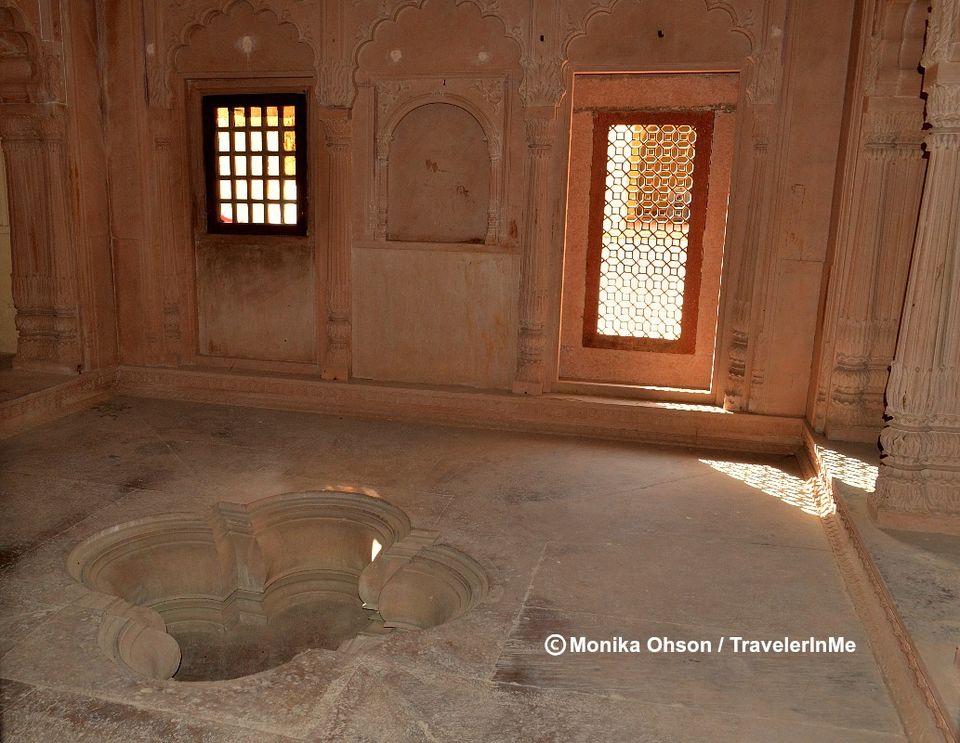 This beautiful Hammam-i-Shahi (quite like a modern spa) was built by Maharaja Jawahar Singh in Indo-Persion architectural style (mid 18th century). The royal bath has two sections: one being the highly decorative inner section with lots of jaali window for flow of natural light and air circulation. The hammam has the provision of mixing hot and cold water too.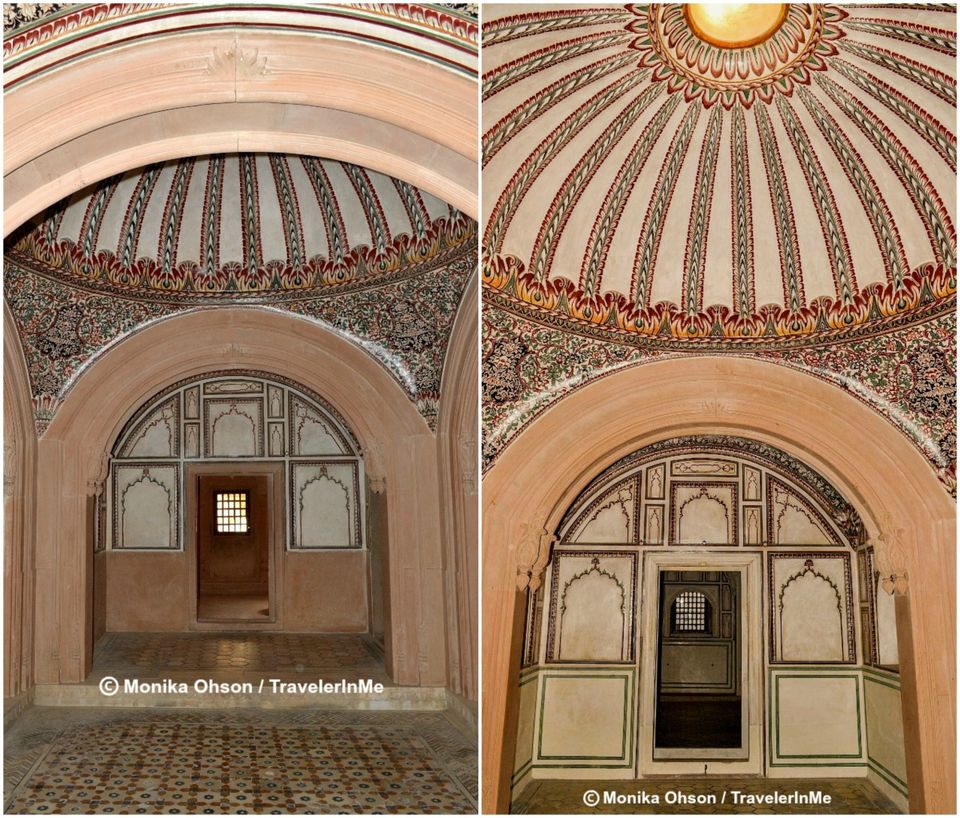 .
.
....and, if you like what you see & read, do 'like it' & 'share it'. Also do not forget to 'follow' to remain updated about newer posts!