Indian summers, in theory, are very poetic. The warm heat envelopes all that comes in its way, the dappled sunshine makes the fruits ripen until they are fit to burst; the clink of soda-shikhanji bottles when they are lifted to pour out sticky, sweet syrup into glasses, the earthen pot that holds water and is always cool to touch, as well as the month-long Indian summer vacations that give kids scope enough to run around under the sun.
But in reality, Indian summers are far from poetic. The sun burns like what-in-the-blue-blazes scorching everything in its path, sunscreen is ineffective, you're practically melting in a puddle of sweat that pours out of places you didn't know could sweat from and even the shower's spewing out hot water.
With the onslaught of heat and your body crying for something cool and refreshing, here's what you should eat for some much-needed relief and nutrition.
Mangoes
The heavenly fruit is one of the highlights of Indian summers and has plenty of takers, sometimes armed with stones. India's diversity is reflected in its mangoes as well and each region has a different variety of the juicy fruit with subtle changes in flavour and texture.
Safeda/Banganapalli, Andhra Pradesh
Season - April to June
You'll see this variety in the markets as early as April. Named after the town of Banganapalle, these mangoes have bright yellow, edible thin skins and are slightly sour in taste. They are quite large, weighing 300-400 grams and have smooth pulp without fibre.
Alphonso, Maharashtra
Season - May to June
These sweet, creamy mangoes have been proclaimed as the 'King of mangoes' and live up to their accolades. Known as Hapoos in Marathi, this juicy fruit is grown in Maharashtra, Gujarat, parts of Madhya Pradesh and Karnataka. Alphonso is golden yellow with a tinge of red on top of it. The spherical fruit has creamy pulp and is available between May and June.
Kesar, Gujarat
Season – June to early July
If you've been gorging yourself into a sugar coma on aamras, there's a good chance that it's made from Kesar. With a clearly distinguishing smell, the fragrant Kesar is used to make aamras in Gujarat. The green skin of Kesar gives way to a sweet orange pulp inside which lends it its name.
Dashehari, Lucknow
Season - June to July
The deliciousness of the Dashehari mangoes was born in the garden of a Nawab some 200 years ago. The bright yellow mango hails from Mahilabad near Lucknow and is perfectly sweet with a strong fragrance. These are the 'chusne wala aam' where you slit the top portion of the mango and suck the juicy pulp by coaxing it out with your fingertips. This one's perfect for sweet gluttony sessions on lazy, hot Sunday afternoons.
Himsagar, West Bengal
Season - May to early June
Bengalis with their love for mishti lucked out with the Himsagar. The green coloured mango with creamy yellow pulp is perfect for those mango desserts that are whipped up in Bengal. Kishan Bhog is another hot favourite with mango fanatics. Both varieties are commonly found in Murshidabad, 230 km from Kolkata.
Chausa, Himachal Pradesh
Season – July to August
The golden coloured Chausa has quite a history behind it. In the 1500s, emperor Sher Shah Suri named the mango after he won against Humayun in Chausa in present-day Bihar. The mango comes as a godsend in the months of July and August when all other mangoes have dried up. Cultivated in north India and neighbouring Pakistan, the bright yellow skinned fruit should be devoured with its sweet juice dripping down your chin.
Langra, Uttar Pradesh
Season - Mid July to August
It is a mystery to many as to why this mango is called Langra (literally meaning a disabled person who can't walk properly). The mother tree of this variety still grows in Varanasi, whose owner was unfortunately lame, which is where the mango got its name. But nomenclature aside, this fibrous mango finds great popularity in West Bengal as well as Haryana, Uttar Pradesh and Bihar.
Kulfi
This frozen Indian dessert can compete with the best sundaes and still emerge victorious. Kulfi has its own loyal fan base and with good reason. The creamy, cool kulfi with rosewater flavoured falooda spells sweet satiation. Not only does it bring blessed relief in the summer, it's also in big demand when the rain gods make an appearance.
Since you deserve the best kulfi ever, head to Kuremal Mahavir Prasad Kulfiwale who are the best at this frozen delicacy. Located in Sita Ram Bazaar in Old Delhi, the shop dishes out over 30 varieties of kulfi which include rabri kulfi cream, kulfi julpeps, stick/tila kulfi, kulfi dry fruit, stuffed kulfi as well as kulfi chaat, roller fruit kulfi and handiya kulfi.
Don't be fooled by its appearance, its humble storefront is thronged by crowds demanding kulfi. My personal favourite is the fruit-stuffed kulfi which makes my knees go weak.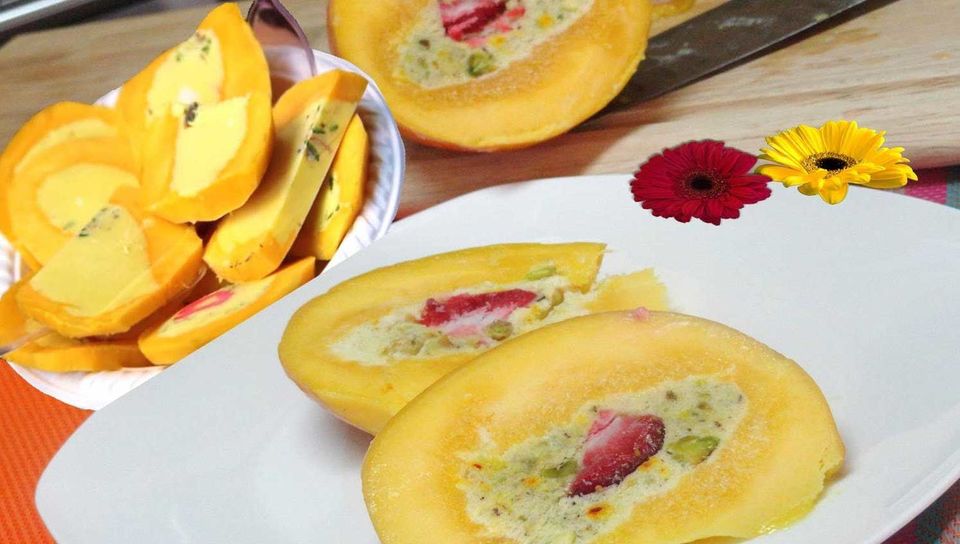 Another place worth its kulfi is Ashrafi Kulfi Wala at Manek Chowk in Ahmedabad. Located in the basement of White House, it is a hard find but all is quickly forgotten with the first mouthful of their kulfi. Ashrafi Kulfi Wala has its own staunch customer base who swear by the malai and green pista kulfi.
Lassi
Reach for a tall glass of lassi this summer instead of unhealthy aerated drinks. Whoever created lassi had all the right ideas. Lassi is made of yoghurt which is cooling for the body especially during the blazing summers. This creamy drink is best served cold and best drunk like a barbarian with it dripping down your chin.
The land of doodh and dahi will obviously have the yummiest lassi to offer. If you want to truly savour authentic lassi, then take yourself to Bharawan Da Dhaba in Amritsar for a tall glass of chilled lassi. You might enthusiastically gulp it down but it's so rich that you'll be full for a few hours. Pair it with some aloo paratha for a power-packed meal.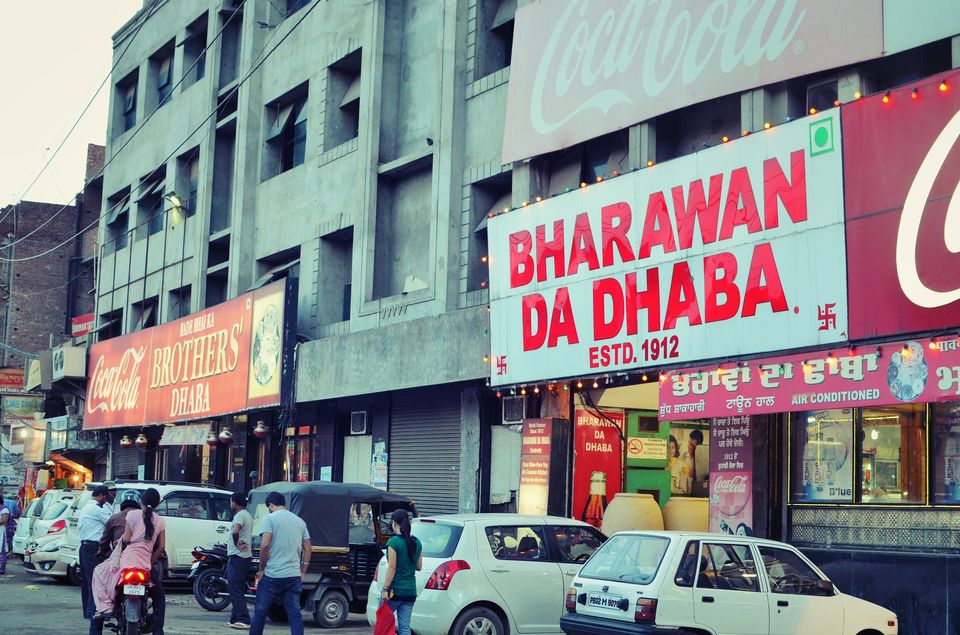 If you can't go to Amritsar for lassi, you can definitely visit Amritsari Lassi Wala in Old Delhi. Cool off with the malai lassi here, made out of hand-churned cream. The thick creamy lassi is a treat for your tummy and a meal in itself.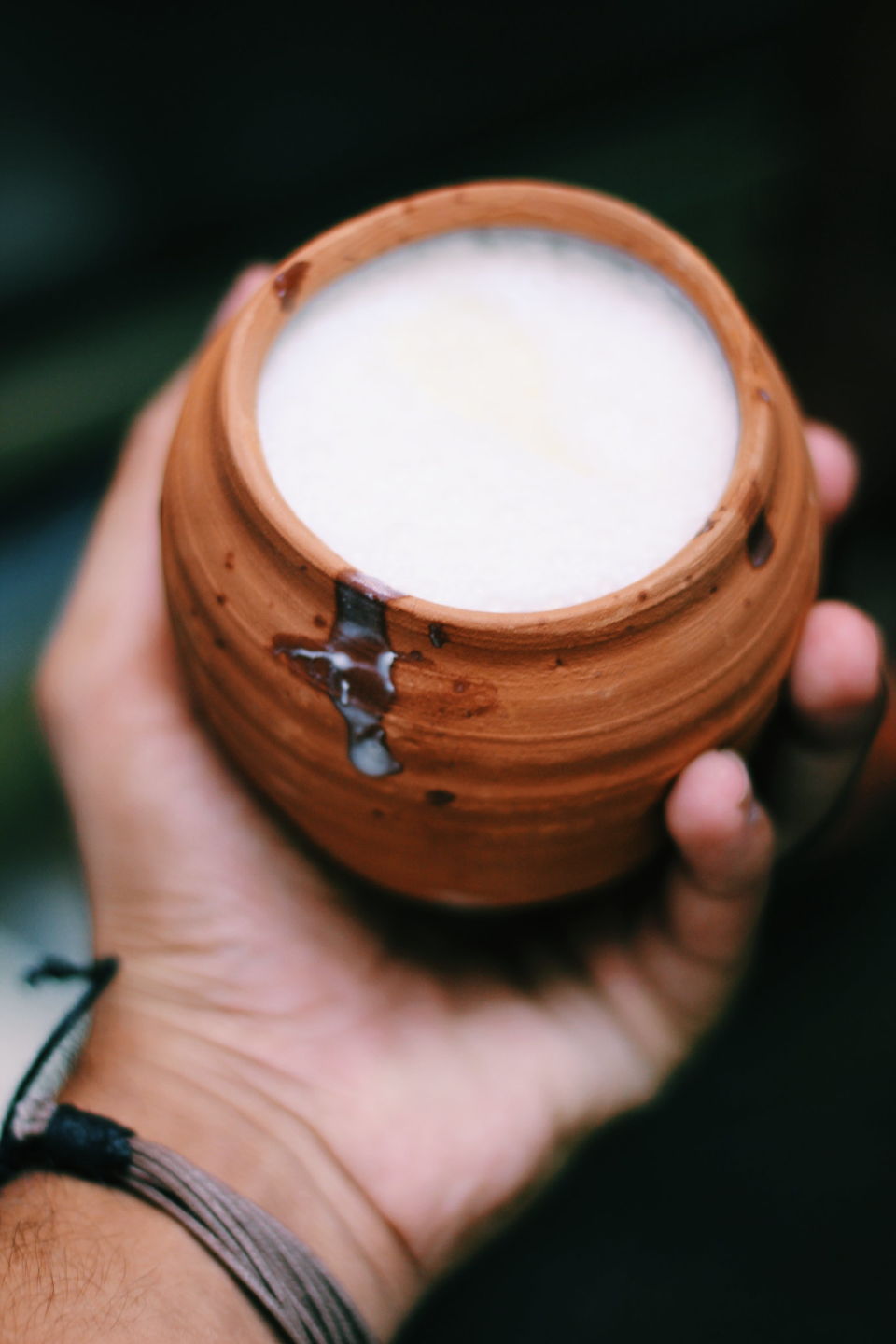 Barf ka Gola
For the uninitiated, barf ka gola is shaved ice doused in sweet and tangy sherbet for you to slurp away on. Two tier sundaes might be the 'in' thing but barf ka gola has been providing respite to many since generations. Set your lips against the gola to relish its tangy-sweet flavour and watch your lips take on the colour of the gola.
Baraf Gola in Marine Drive deftly shapes the shaved ice, pours on different kinds of sherbet, adds some whipped cream and nuts for waiting customers. There are a lot of malai gola stalls at Marine Drive that are abuzz with activity until 2 am. People keep dropping by to sample some of these ice candies and look out over Marine Drive.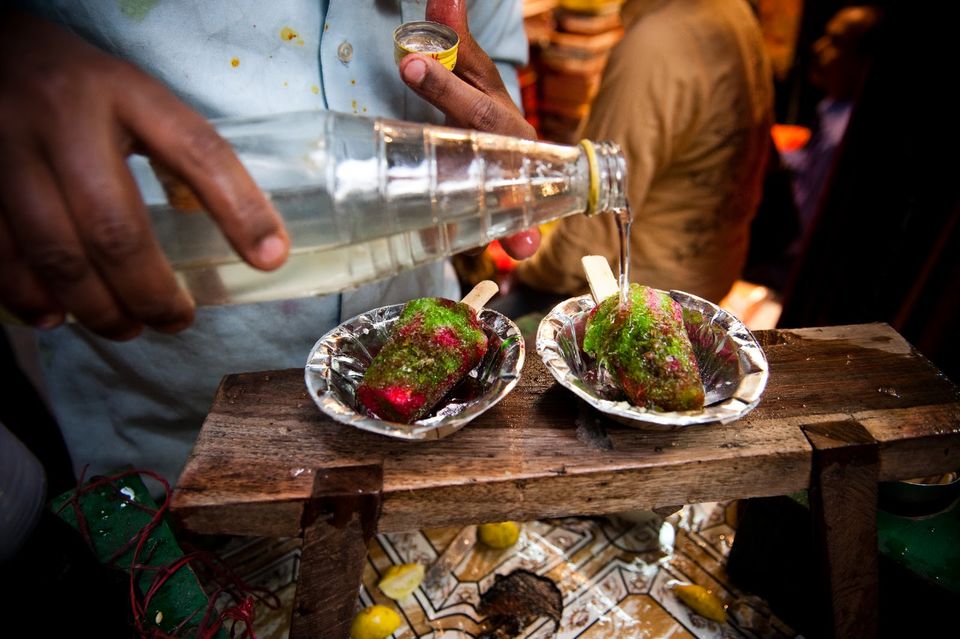 Chuski Da Chaska in Delhi meanwhile has come up with a slew of unconventional chaska flavours which are pretty addictive. Apart from the usual gola flavours, they've got coffee, kiwi, butterscotch, vanilla, jaljeera, gulkand, kesar, chandan, kewra, gulab, jeera, watermelon, thandai, chocolate… the list goes on. Too hot for coffee but need your caffeine fix? Try the coffee chuski!
Shrikhand
If you haven't tasted shrikhand yet then your taste buds are in for a real treat when you finally do. A Gujarati sweet dish made out of strained curd, shrikhand is incredibly luscious and creamy. Since it's made out of yoghurt, it cools your body during summers so you can gorge yourself silly.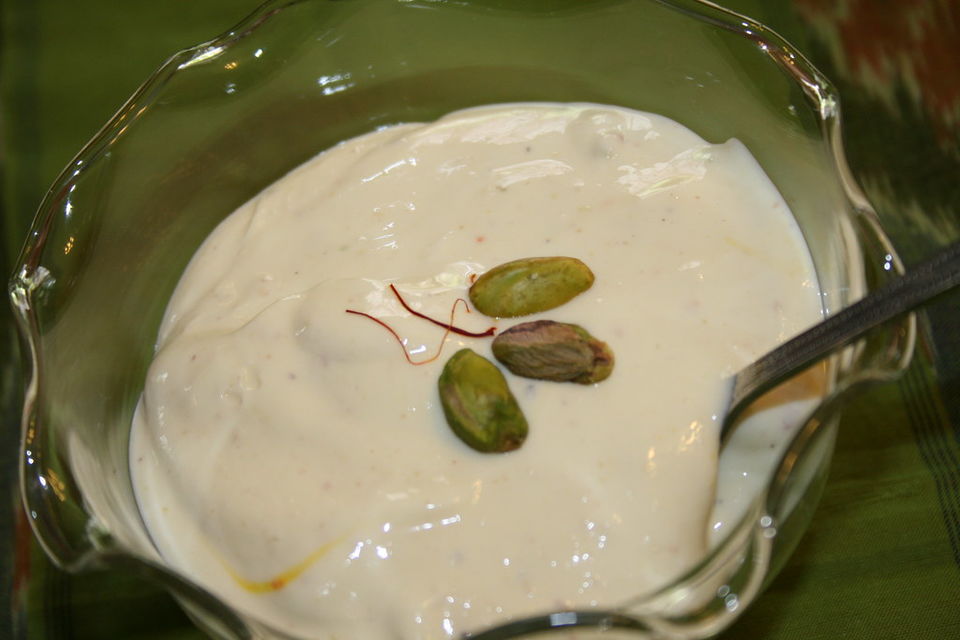 Shree Thaker Bhojanaley in Mumbai is well known for its authentic Gujarati food and they don't disappoint when it comes to the shrikhand. The subtly flavoured sweet dish is velvety on the tongue and you can't stop at just one bowl. There's a variation of the traditional shrikhand available with strawberries. Thick, juicy chunks of strawberries are added liberally to the pearly-white shrikhand which will leave you drooling.
In the mood for something tangy yet cooling? Get yourself a bowl of dahi vada or dahi bhalla as it is known in the capital city.
At the end of a narrow alleyway leading up to Chandni Chowk metro station, a street stall named Natraj has a throng of people in front of it at all times. Natraj is a dahi bhalla veteran for 70 years and running. You'll have to dive into the crowd (use your umbrella or elbows to make way) for a plate of their dahi bhalla with warm fried lentil fritters smothered in creamy curd and garnished with tangy tamarind chutney, chat masala and pomegranate seeds.
So the next time you're reeling from the punishing sun reach out for one of these desi summer food options instead of a can of Cola. Your body will thank you for it. We know it's hot out there but summer has its own charm. So get out there and enjoy these long summer days.
What's your comfort food during hot summers? Tell us in the comments below!
Want to pen down your travel tales? Write them down here.
Get travel inspiration from us daily! Save and send a message at 9599147110 on Whatsapp to start.