MBA over... Needed a break. It was much needed after such a long study odyssey and specially when one is surrounded by so called logical, rational, reasonable minds of society

But I always believe: If we admit that human life can be ruled by reason, then all possibility of life is destroyed. Fortunately I have two friends who also believe in the same quote.

So, we decided to unravel Northeast part of country including Bhutan.

Day 1: Boarded Kanchkanya express from Kolkata to Hasimara. Hasimara to Jaigaon via auto (15 Kms). Jaigon is the last point in India while going towards Phuentsholing (Bhutan). Anybody can increase his country count by 1 as it is free to roam within 6kms of Phuentsholing without any entry pass. Bhutan and India are separated by a gate .. I name it as Gate to Peace as I could see the stark difference on two sides of gate. Heads and Tails. Indian side was usual chaos.. Random animals, Autos, horns while Bhutanese side was peaceful.. silence..even monks.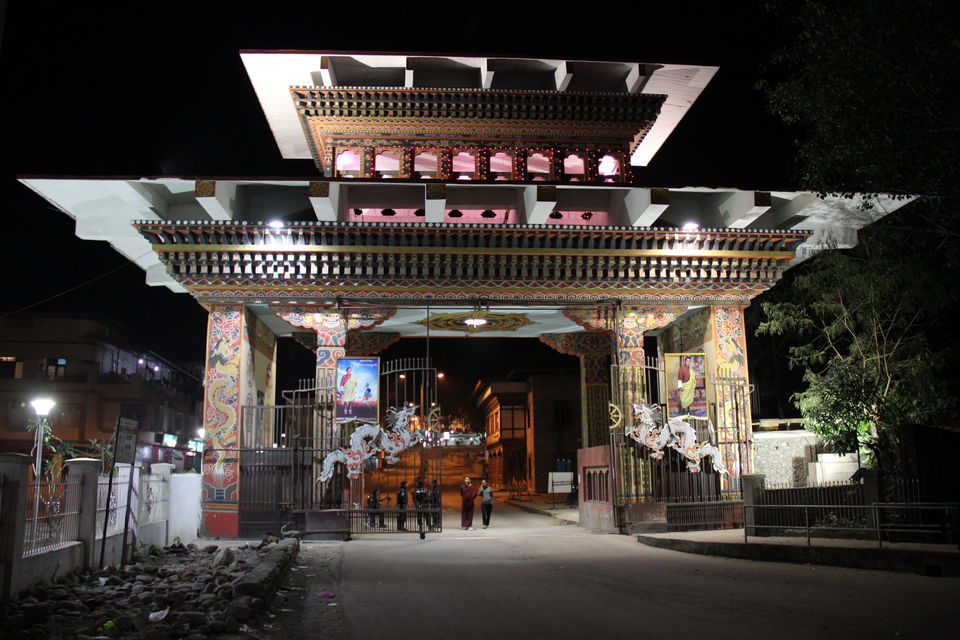 Day 2 &3 : We planned to take entry pass for Bhutan on Day 1. But unfortunately we made plan in haste and forgot to check that entry pass office was closed on weekends. So, Day 1 & 2 nights were spent in Pheuntsholing only.

Received passes on Day 3 .. hired a cab and reached Thimpu. Roads were smooth ..driver's paradise... Zero traffic .. Was fun.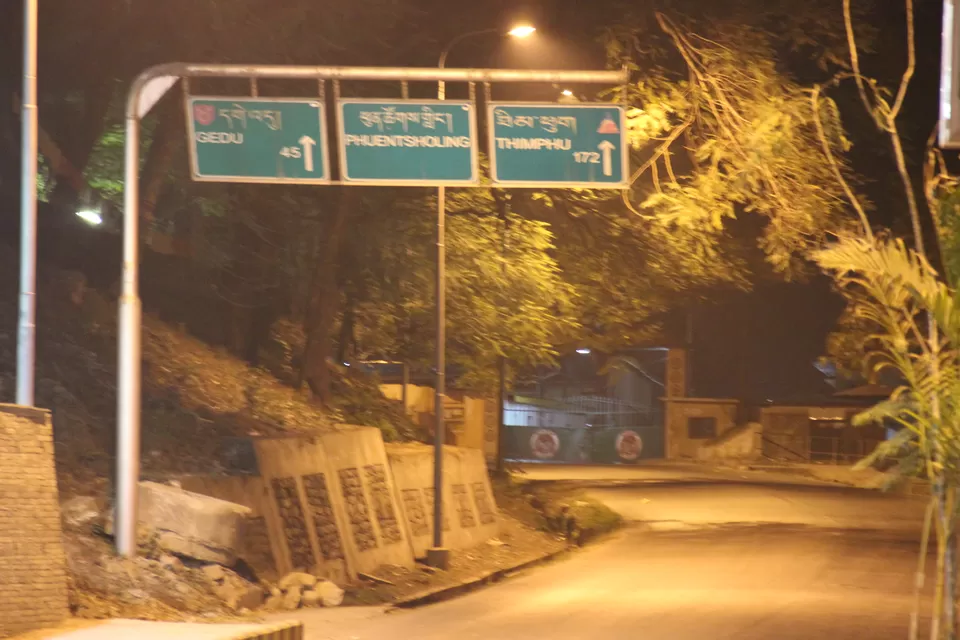 Thimpu ..city surrounded by mountains .. Traditional buildings; people wearing traditional dresses.. spirituality all around..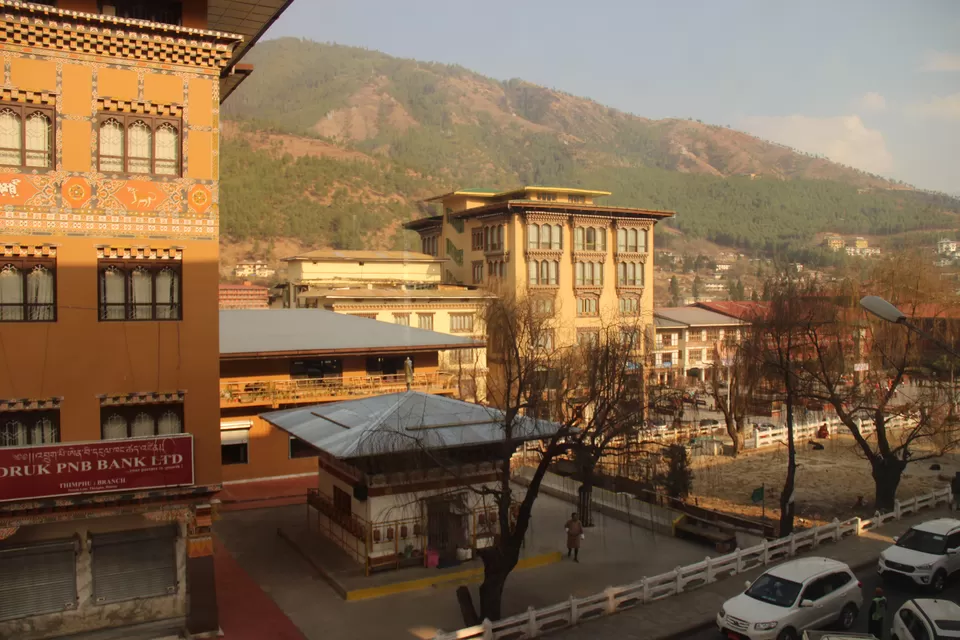 Hired the same driver for sightseeing around Thimpu and beyond. Places visites are - Buddha Dordenma; Thimpu Chorten; Dochula pass; Clock tower square and Thimpu Dzong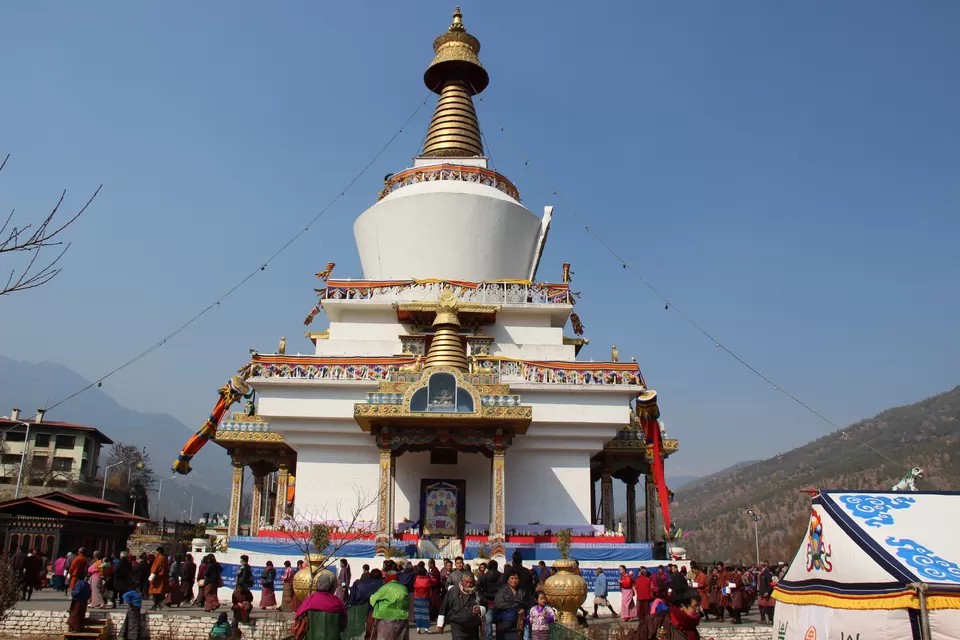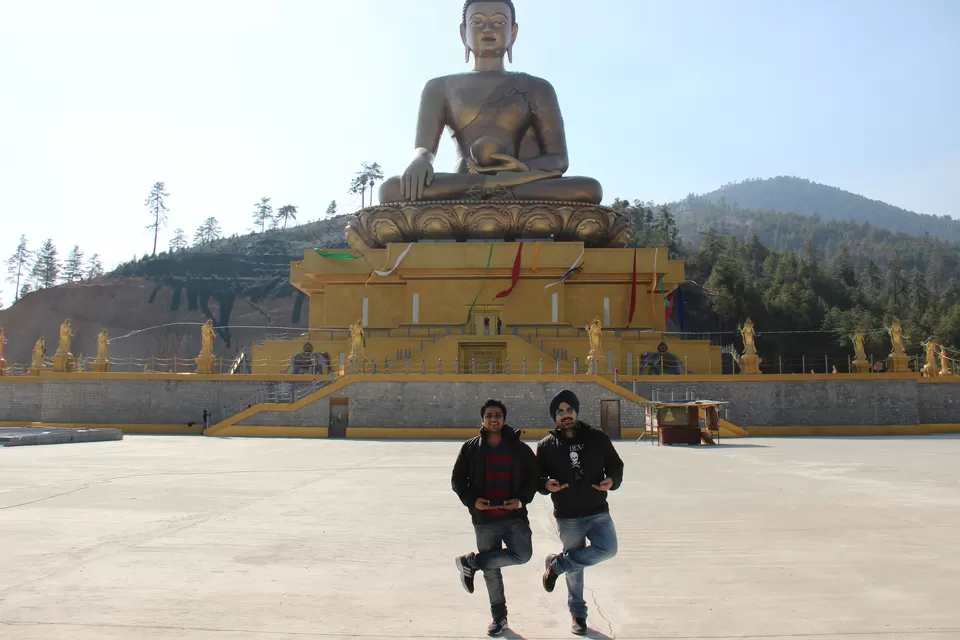 Day 4: On our way to Paro. 2nd important city and in fact only city with airport in Bhutan.. 1.5 hr ride from Thimpu .. 50 kms.
Bhutan major attraction - Tiger nest.. Have always been enticed by its wallpaper like pics.. Time to turn imaginations into reality..
Taktsang, or the Tiger's Nest Monastery, is one of the most sacred sites in Bhutan. one of the most challenging monasteries to get to. Located at an elevation of over 10,000 feet, Taktsang is the birthplace of Bhutanese Buddhism.
Challenging trek.. but one step at a time or two miles outline.. slowly gradually moved.. could see far glimpse of monastery.. was sure its worth climbing in .. The hike starts with a gentle forest climb among prayer flags. After passing a creek and water powered prayer wheels the trail starts getting steeper.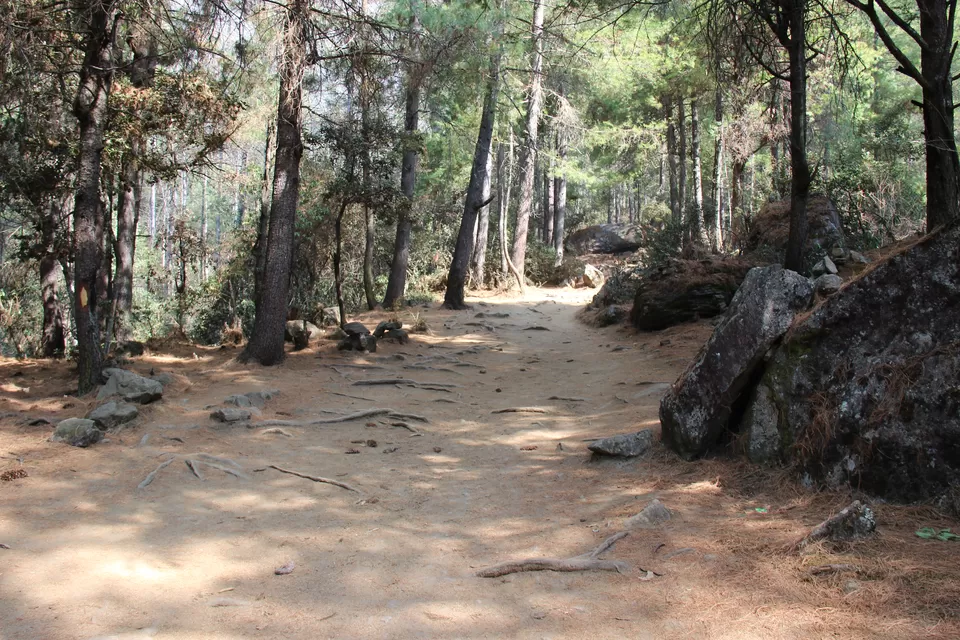 About half way up the climb is a nice tea house with great views of Tiger's Nest that makes a welcome stopping point. You can get a tea and food here on your way up or on your way down.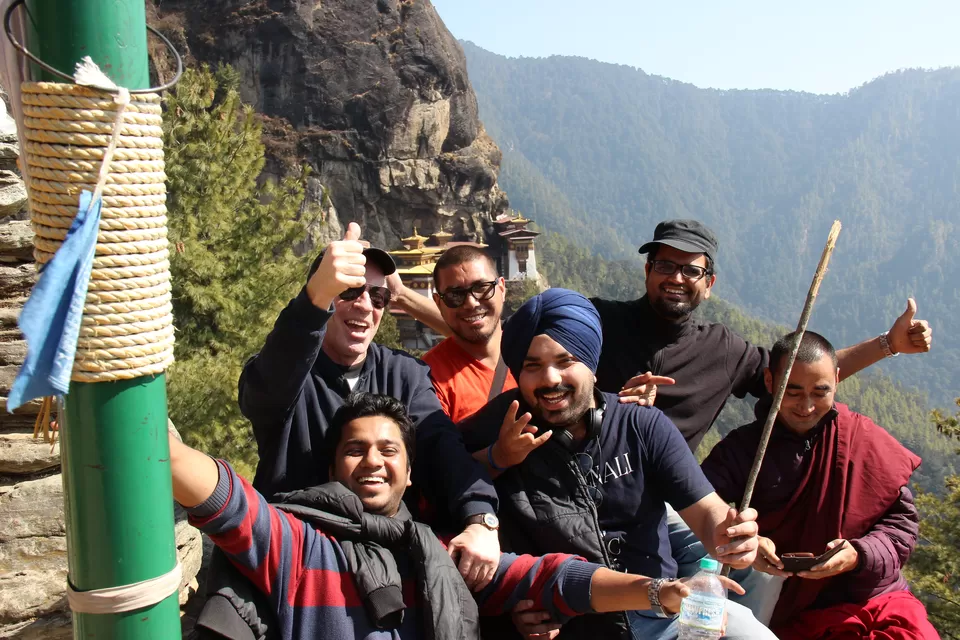 After the teahouse you'll continue climbing to the viewpoint that overlooks Tiger's Nest. The viewpoint is the BEST place to take photos of Taktsang.From here you'll walk down a series of steep stairs to a waterfall before making your final ascent to the entrance. Here you'll be required to leave your backpacks, cameras, and phones. There are lockers to leave your things and it's a good idea to bring a small lock.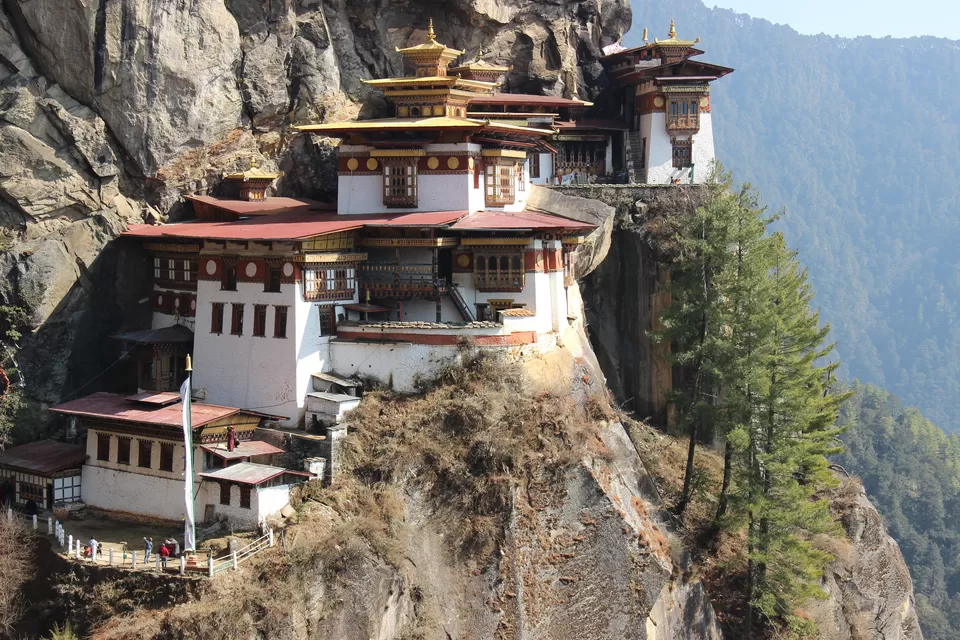 Day 5: Time to leave peaceful country... Happiness in Bhutan comes from Spritiuality.. People are not concerned about petty matters.. Have unwavering faith in power of Buddha.. Finding God is the main purpose of life.. Even the oldest of faces had pretty smiles...
Came back to Pheuntsholing .. this time from Jaigaon took bus for Cooch behar .. boarded train for Guwahati .. and Unraveling the myst of North east begins....