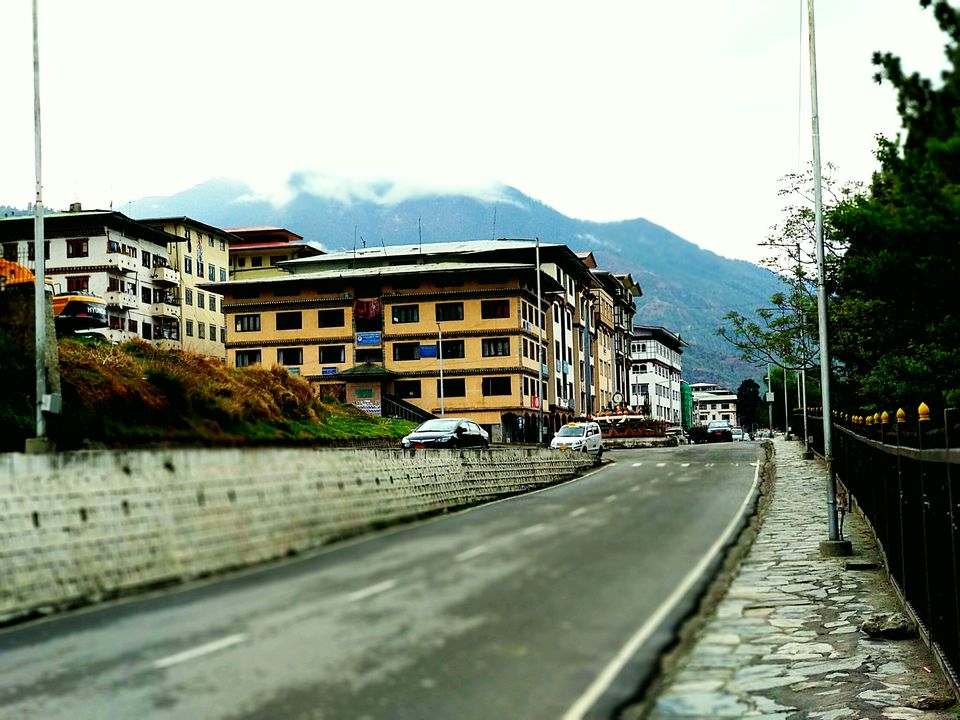 Bhutan, a piece of land where the air is clean, people are kind, rice is red, chilies are just another vegetable and happiness is not a state of mind but the way of living.
Travelling to a different country is always exciting and you get to experience different people, places, cultures, food and much more. For the journey to be smooth, some research is required to be done to plan the trip under your budget.
Tourists visit Bhutan throughout the year but summers being the peak season, the cost of travelling can be on the higher side. I visited Bhutan during first week of May, I did my research and anticipated what things usually cost in advance.
Here is how I completed my 10 days trip to Bhutan in 15k-
Disclaimer-
1. The cost may not be same for someone who prefers a luxurious or more comfortable trip
2. I am considering the cost of two people while calculating.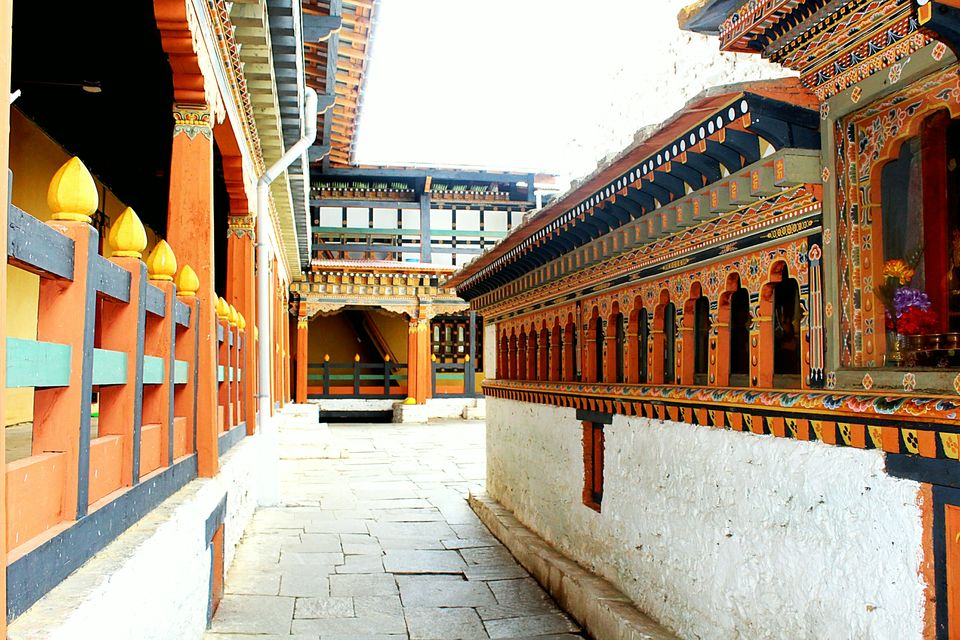 Getting there- One can visit Bhutan through airways, roadways and railways+roadways from Kolkata. There are very few flights and trains for Bhutan and a lot of tourists, so it is recommended to book the tickets 2-3 months before the date of travel.
Airways: Kolkata-Paro
Roadways: Kolkata-Phuentsholing-Thimphu
Rail+Road: Kolkata-Hasimara+Phuentsholing-Thimphu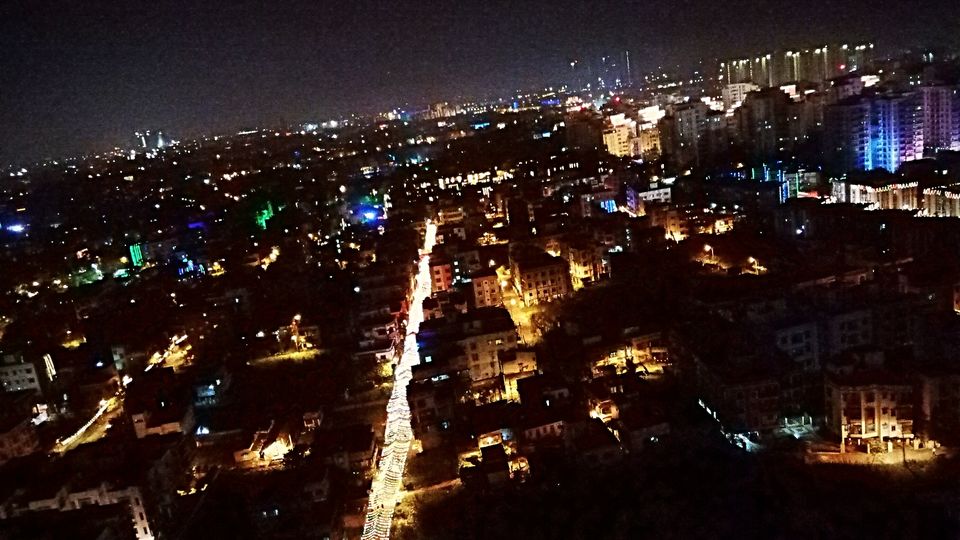 All of us gathered at Kolkata at around 11.30 pm, as we had to take the train from Kolkata, the next day. We booked a hotel at park circus area for the night.
Expenses for the day-
Stay- 1200/-
Taxi- 700/-
Food- 500/-
Total- 2400/-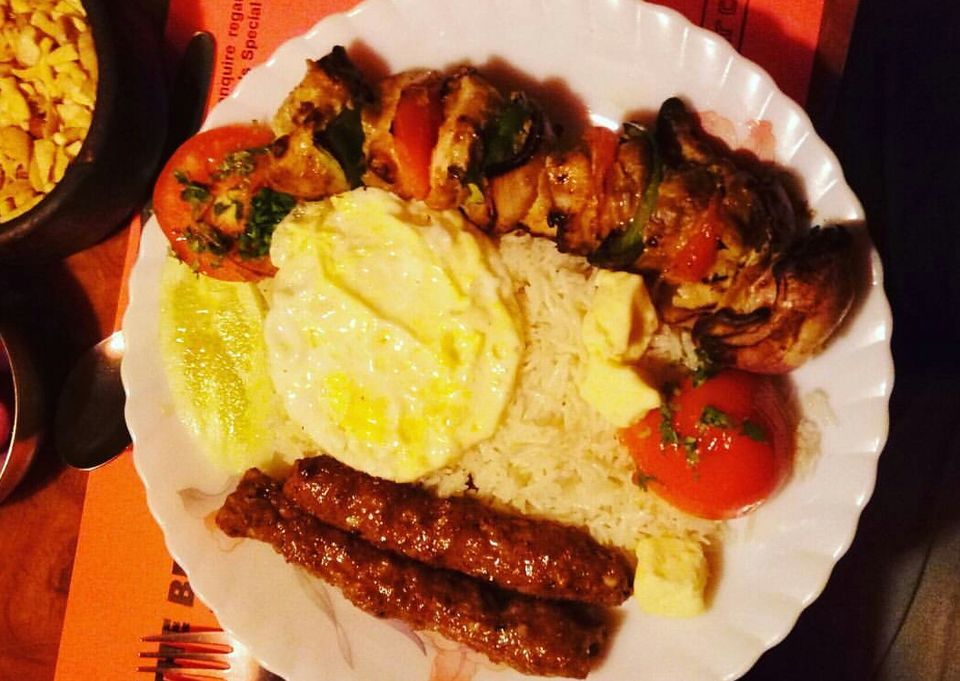 We explored the city of joy in the ac public transport buses being the cheapest and quickest way of transport in the city and its lip smacking street food. We boarded the train in the evening.
Expenses for the day-
Transport- 200/-
Food- 1000/-
3A train Fair- 2000/-
Misc- 500/-
Total- 3700/-
We reached Hasimara in the morning and took an auto directly to Jaigaon which is around 15 kilometers from there and it's a border town connected to Bhutan through Phuntsholing city. We stayed that night in Jaigoan which had a pleasant weather but can be skipped. India-Bhutan border was one of the most friendliest borders that I have ever seen or heard.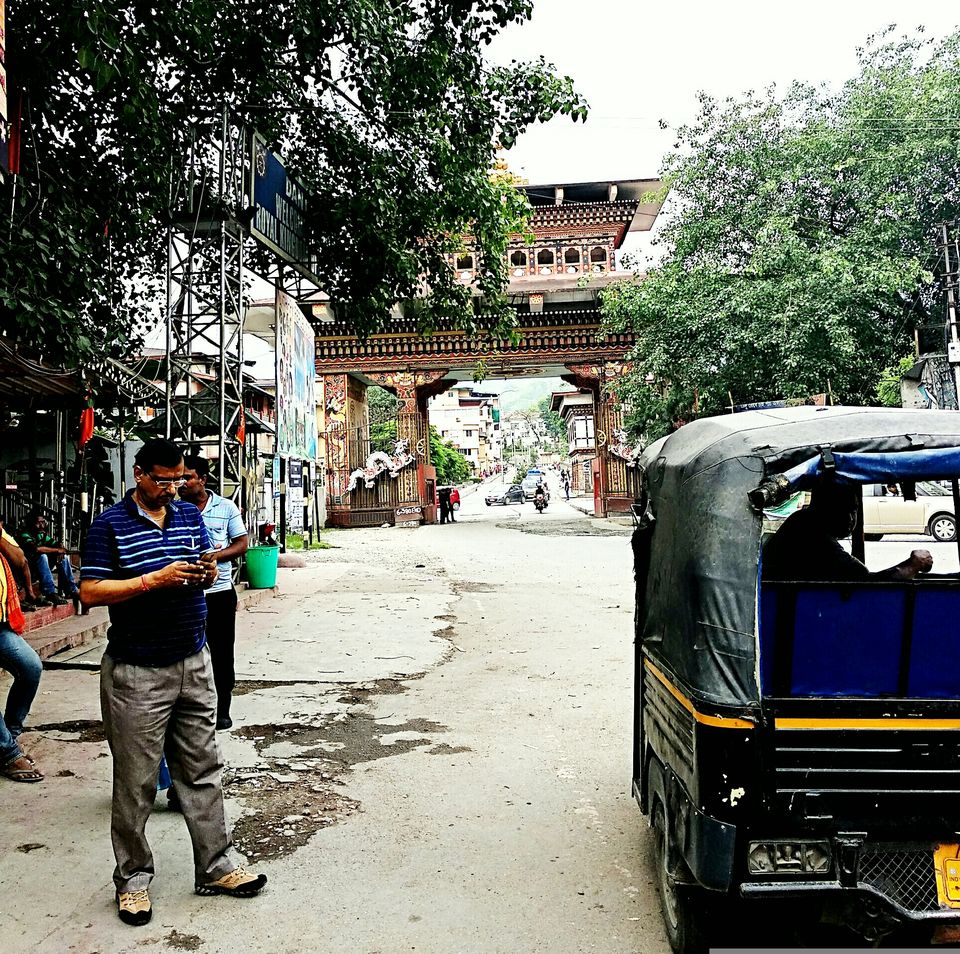 Expenses for the day-
Transport- 200/-
Food- 1000/-
Stay- 1000/-
Misc-500/-
Total- 2700/-
Entry Permits- Here's a thing about entry permits to the country which we missed while planning the trip, you can't get it on weekends (Saturday and Sunday). One can stay at Phuntsholing without the permits but not beyond that. It is advisable to stay at Phuntsholing being peaceful and a cleaner city.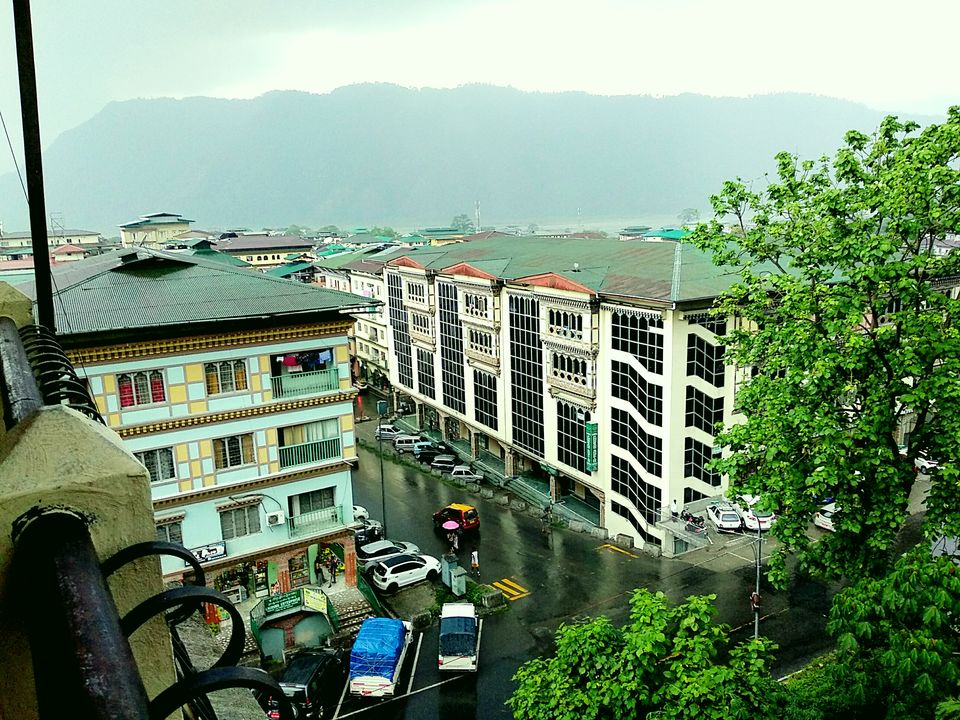 Next morning, we visited the tiny city and absolutely loved it. So, booked the hotel for that night, went back to Jaigaon, took our luggage and shifted. Most of our trip was not pre-booked which gave us a cost advantage as hotels were cheap offline and the freedom to improvise.
Expenses for the day-
Transport- 200/-
Food- 1000/-
Hotel- 1000/-
Misc- 500/-
Total – 1700/-
Well, with all the preparedness we got our permits within an hour. We booked a public transport bus which was very comfortable and started on time. The bus fare per seat was one third of the taxi fare. We finally reached Thimphu in the evening and checked in to a nice homestay which we pre-booked online through AIR-BNB.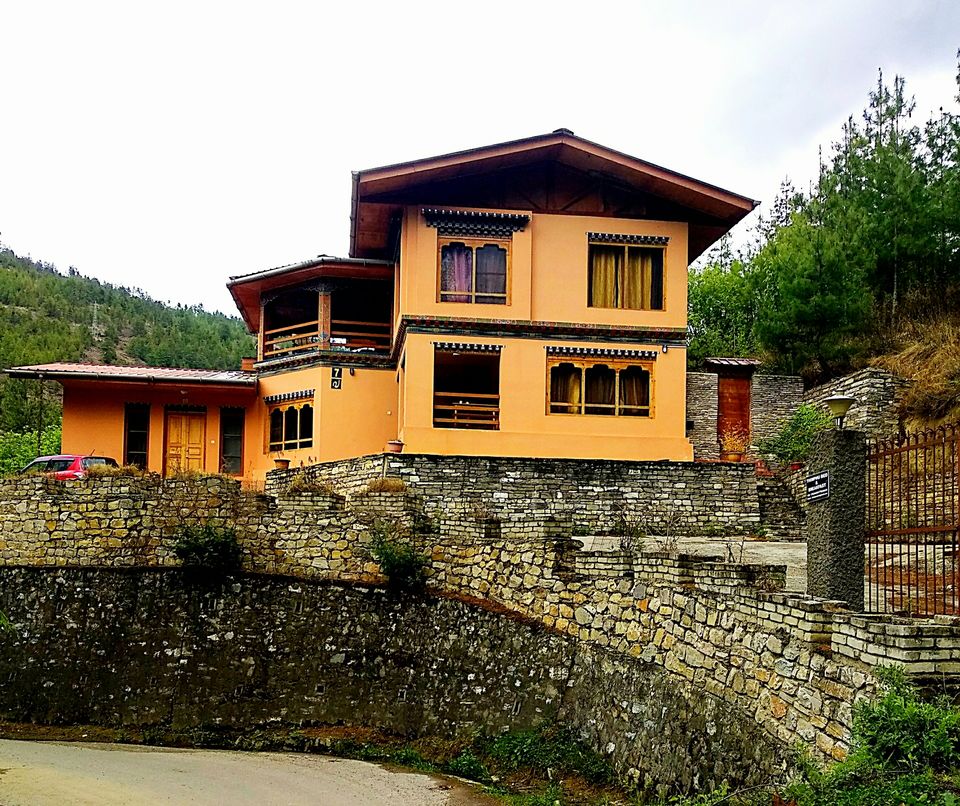 Expenses for the day-
Bus fare- 500/-
Food- 1300/-
Stay- 1100/-
Misc- 500/-
Total- 3400/-
Our luxurious home-stay with the dedicated fireplace in the common room was located 5 kilometers from the main city but shared taxis were available from the place. We visited the colossal Budha Dordenma statue, local art gallery and the shopping market.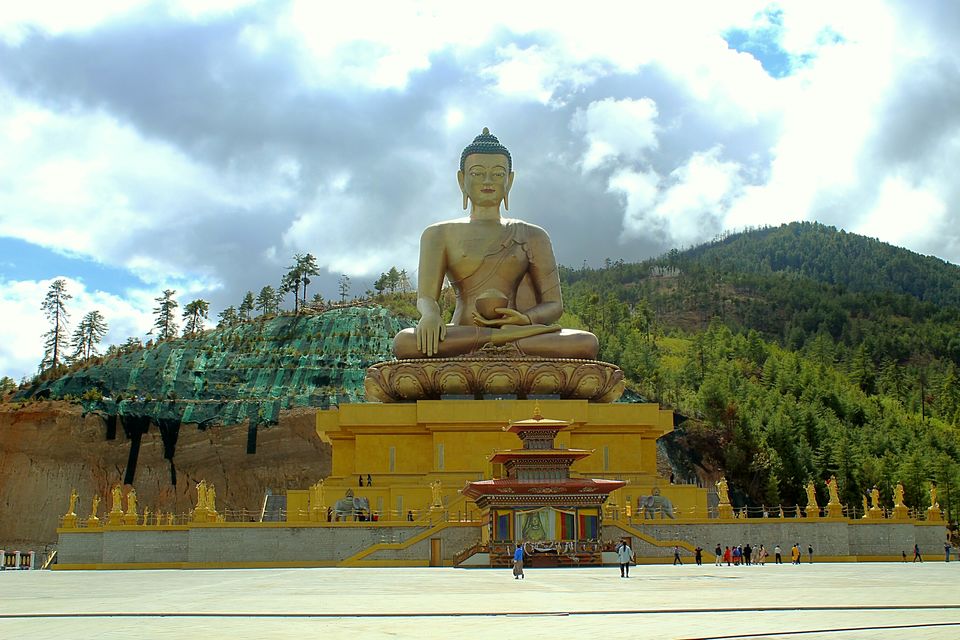 Expenses for the day-
Transport- 600/-
Food- 900/-
Stay- 1100/-
Misc- 500/-
Total- 3000/-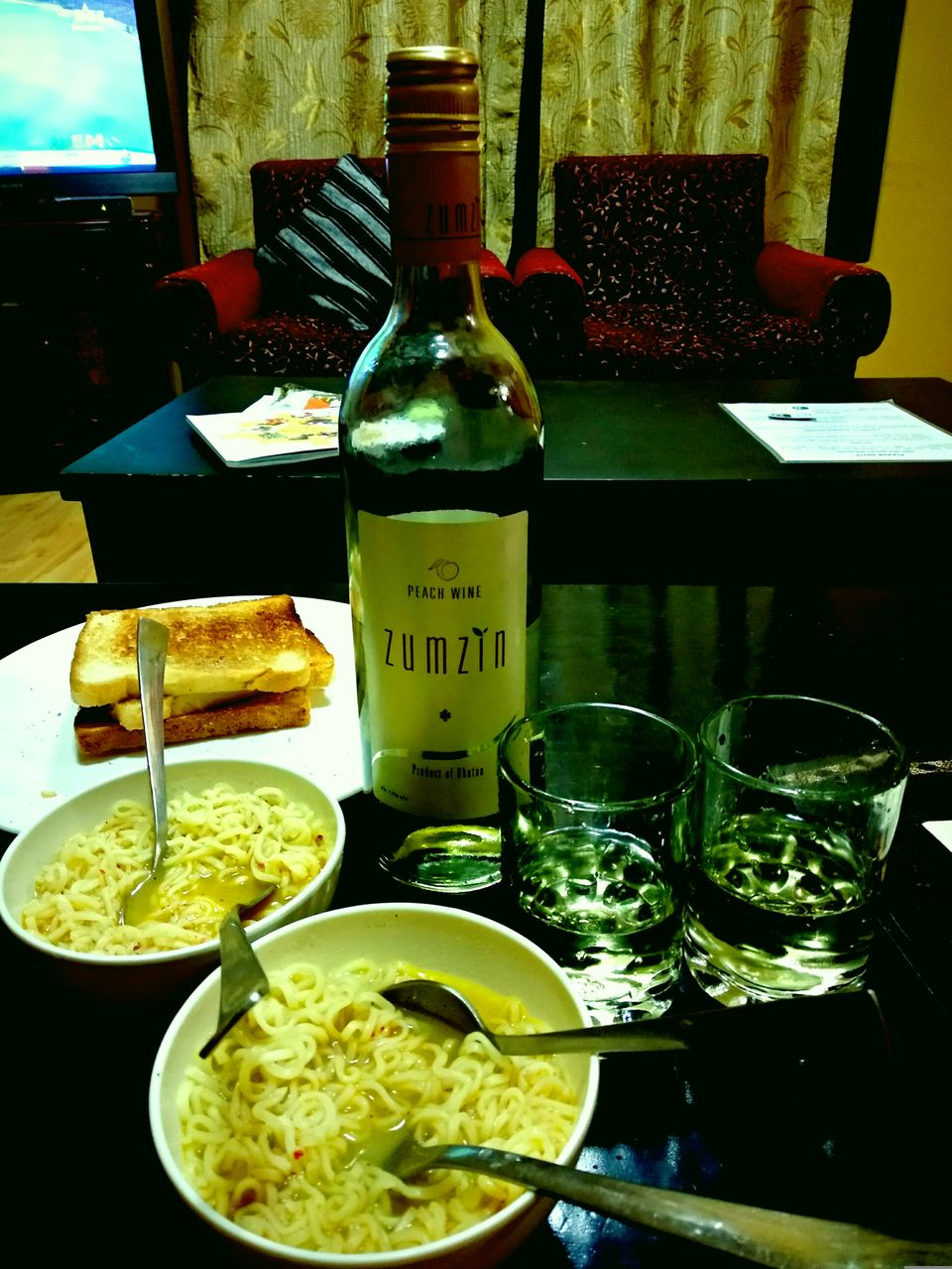 The home-stay had a full kitchen setup which allowed us to take the joy of cooking our own breakfast and save some bucks. We visited one of the oldest monasteries of Bhutan, the Semtokha Zong(Monastery) which was at 500 meters distance from the home-stay.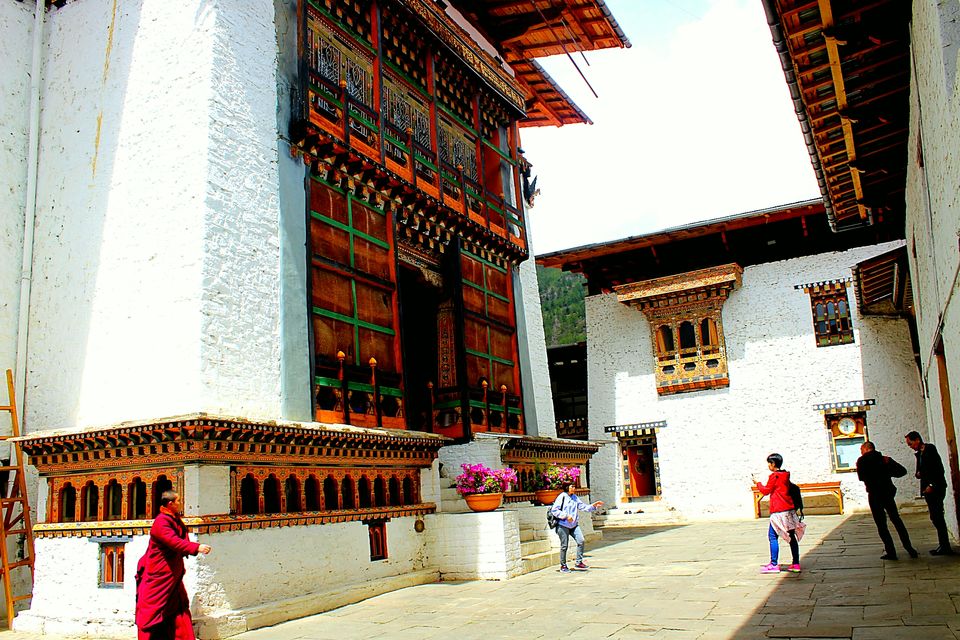 Rest of the day we spent, exploring Bhutanese local food, national sport archery and city night life. If you are not from the lazy types, walking is the best way to explore the city which is what we did.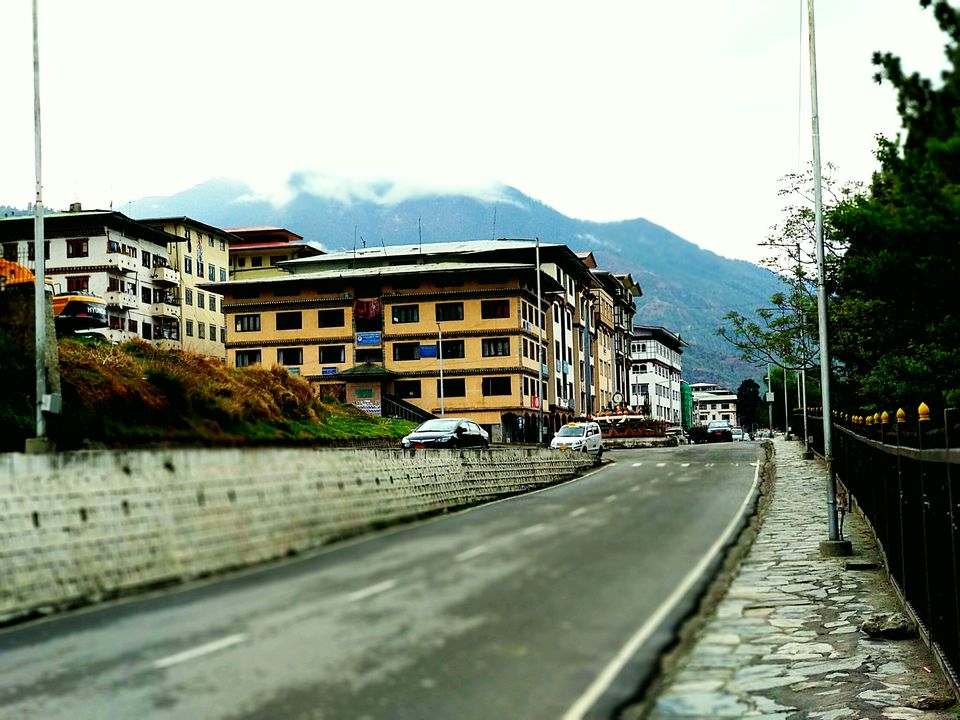 Expenses for the day-
Transport- 200/-
Food – 1500/-
Stay- 1400/-
Misc-500/-
Total- 3600/-
A shared cab picked us for Paro from where we were staying. Our next BnB was also at some distance from the main city but as expected the river site cottage was awesome.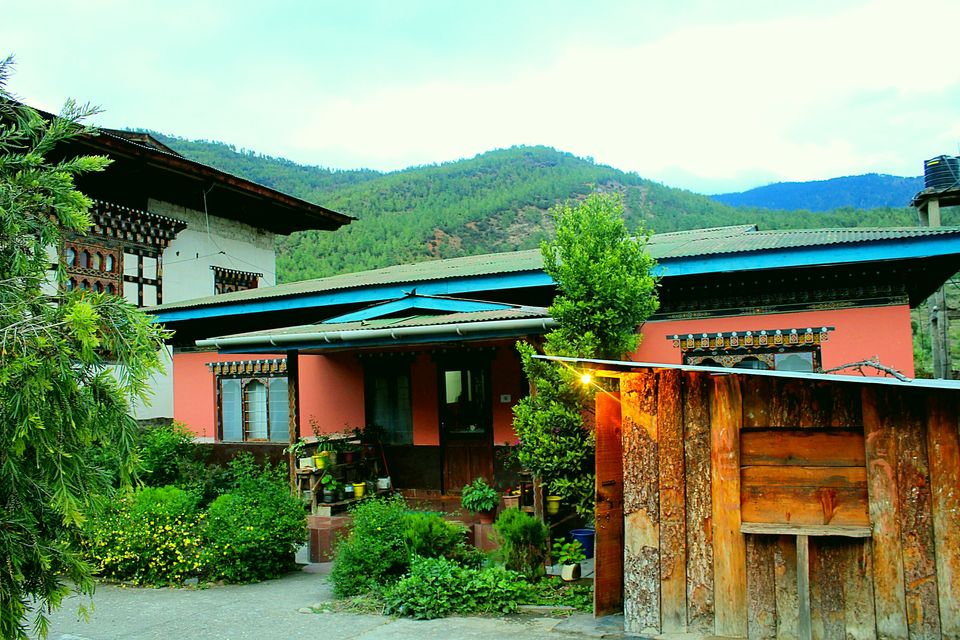 The day was spent at the river banks followed by city walk and dinner.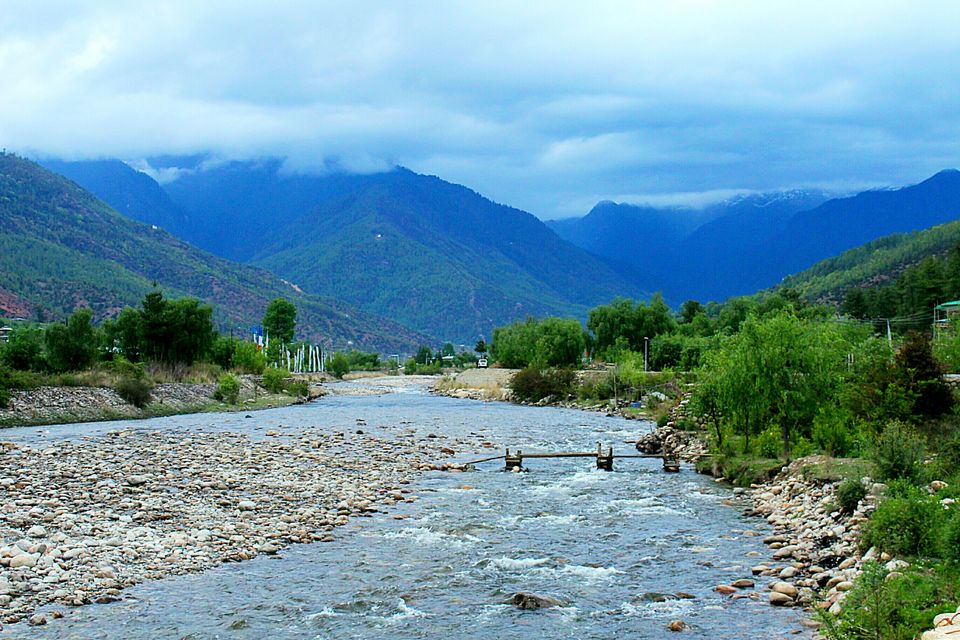 Expenses for the day-
Taxi fare- 500/-
Food- 1000/-
Stay- 800/-
Misc- 500/-
Total- 2700/-
Trek to the most talked about Tiger's Nest (Taktsang Monastery) was on our to do list for the day.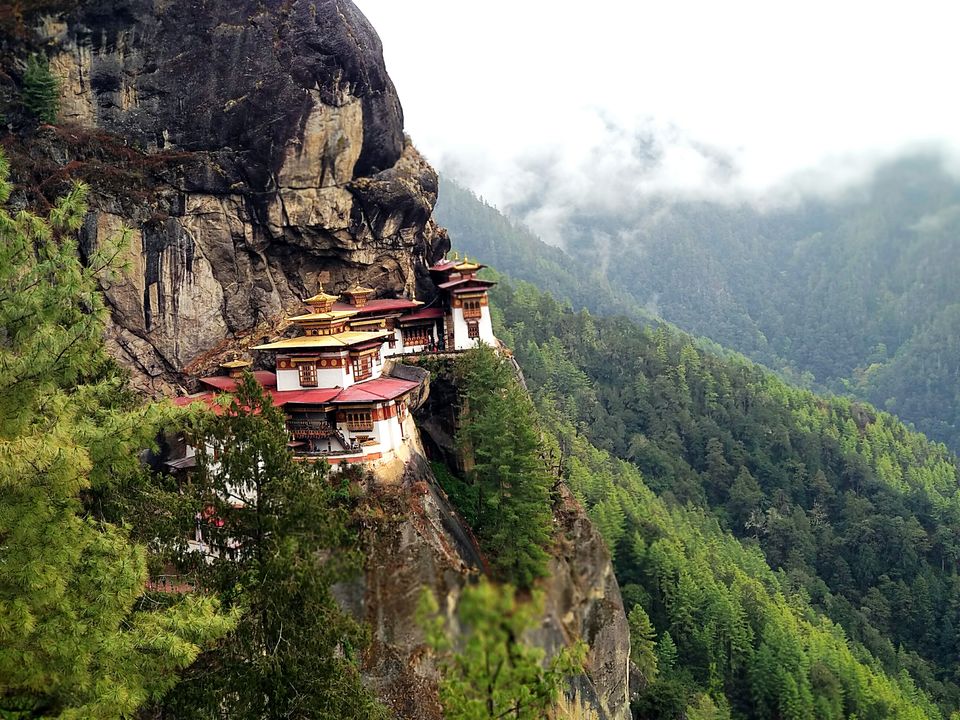 In the evening, we were invited for dinner and some authentic local drink 'ara' by our Bhutanese friend at his restaurant to celebrate the final day of the trip.
Expenses for the day-
Transport- 700/-
Food- 500/-
Stay- 1700/-
Misc- 500/-
Total- 3100/-
We booked a morning bus for phuntsholing and reached there by 1.30 pm, took an auto from Jaigaon to Hasimara and boarded the train for Kolkata at 4.30 p.m.
Expenses for the day-
Bus fare- 500/-
Auto fare- 200/-
Train fare- 2000/-
Total- 3700/-
Grand total- 30k for Two Pax ( 15k each)
I really enjoyed traveling on a budget since public transport buses and shared cabs brought us close to the local people, helped us understand their culture and make some new friends. We might have missed a few must visit places but whatever the time we have spent in Bhutan was very satisfying.
After all, it is always better to travel on a budget then not traveling at all.
If you liked this blog post, please like, comment and share.
For reading more such blogs follow me at https://www.tripoto.com/profile/vinaychelwani
Frequent searches leading to this page:-
paragliding in Bhutan cost, bungee jumping in Bhutan, Bhutan trip cost from Delhi, best Bhutan honeymoon packages, top Bhutan tour package with price, Bhutan road trip with friends