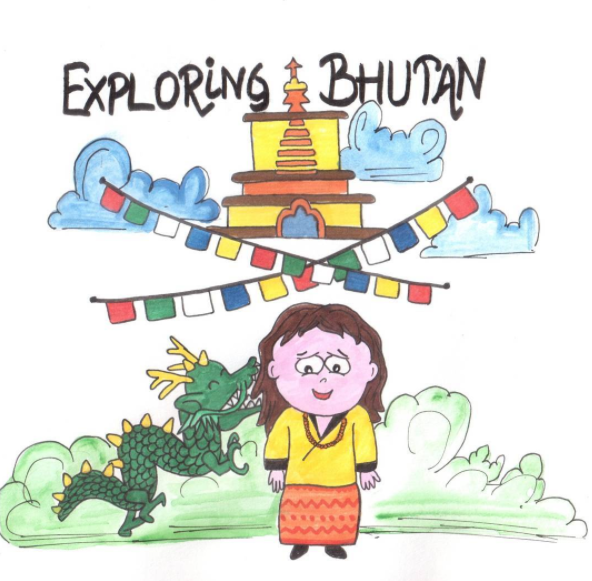 I had been planning for this trip for more than a year when finally it did happen! So excited that I could not sleep for the night before. LOL
Once we got our permits from the border town of Phuentsholing, we set off to Thimpu. The drive was something which I would never forget! We were driving the in clouds. While I had heard a lot about the roads of Butan, you need to be there to actually believe it. Smooth roads in the hills added to the calmness and beauty of the country. We were just soaking in the beautiful weather, when we reached Thimpu after 7 hours. The entrance gate at Thimpu just re-assures of what lies ahead. After resting overnight in our hotel, we set off to explore the city early next morning. We visted all the major monuments and tourist-y places, ate at the local cafe, but what topped it all was the extremely friendly nature of the locals. And oh, not to mention the nightlife of Thimpu!
After 2 days in Thimpu, we set off further in our journey to Dochula Pass. The chorten there is set right in the clouds. Once there, you can see the snow clad mountains and just stand there soaking in the natural beauty of this country.
After spending a night at Punakha, we drove to Paro via Thimpu. Paro is the city I could spend my life in! On entering the city, we were met with the most amazing sight of a plane landing at the airport. The airplane came into plain sight from the mountains and meandered its way through the high peaks. It was breathtaking to see it land. Apparently only 7 pilots are equipped to land at this airport. We visited the museum, and the monastries and then went back to our hotels to rest for the night. We needed a lot of rest for the next day was going to start very early! We woke up at 5 a.m and got ready to go for the trek to Tiger's Nest. Once we reached the base, we were greeted by many fellow trekers all excited to see what lies ahead at the end of the trek. After a trek of about 1.5 hours, the Taktsang monastry came first into sight. The first look assured us of what lies ahead. After taking a flight of about 500 stairs, we reached the Tiger's Nest. What we experienced inside is something which cannot be described in words. Be there to believe it! We spent another day just chilling in Paro and then we bid goodbye to Bhutan.