Well , I always wanted to explore something, i have heard in News , No. 1 in GNH (Gross national happiness) -- Royal Bhutan !!! . So it all started as soon as i was done with my last class of MBA . We were four guys , and already booked a train from Howrah , Kolkata to Hasimara . After reaching Hasimara , We reached JAIGAON (last village before you reach bhutan) by Auto . From jaigaon , one can very well see the gate of Bhutan . It was so grand and well built and during night , it looks more appealing to eyes . The very first town after crossing that gate is Phuentsholing . Now , there we have to get Permit to reach Thimpu as well as paro . As we were not aware of the fact that they do not issue permit on saturday and sunday , we have to spent 2 extra nights at Phuentsholing . We did some photo shooting there and captured some images there . Monday morning , we were able to get the permit by afternoon with the help of an agent . We started the journey next morning with our taxi driver , Tashi Deley from Bhutan .
We reached Thimpu by Tuesday afternoon taking 6 hours from Phuentsholing. We went through 2-3 hotels and finally stayed at above very famous Ambient Cafe. By evening , we just strolled around main streets , tried their local cuisine . Try exploring MOJO park there after evening . Next morning , We went with our driver to local sight seeing destinations - The Thimpu chorten and Buddha Dordenma . At buddha dordenma , we get a complete view of thimpu . It was so mesmerising . The statue is so grand and picturesque , one cant even think of .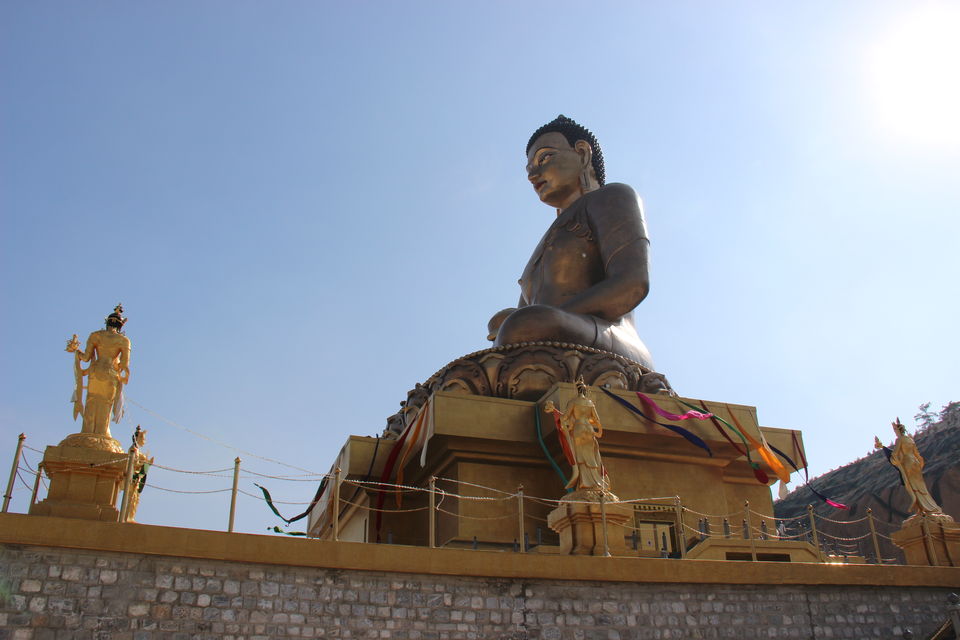 After this , you get a feel like , Yes , thimpu is done :) . So this is must !!! After this PARO was on our list specially the most remarkable one "Tiger Nest ".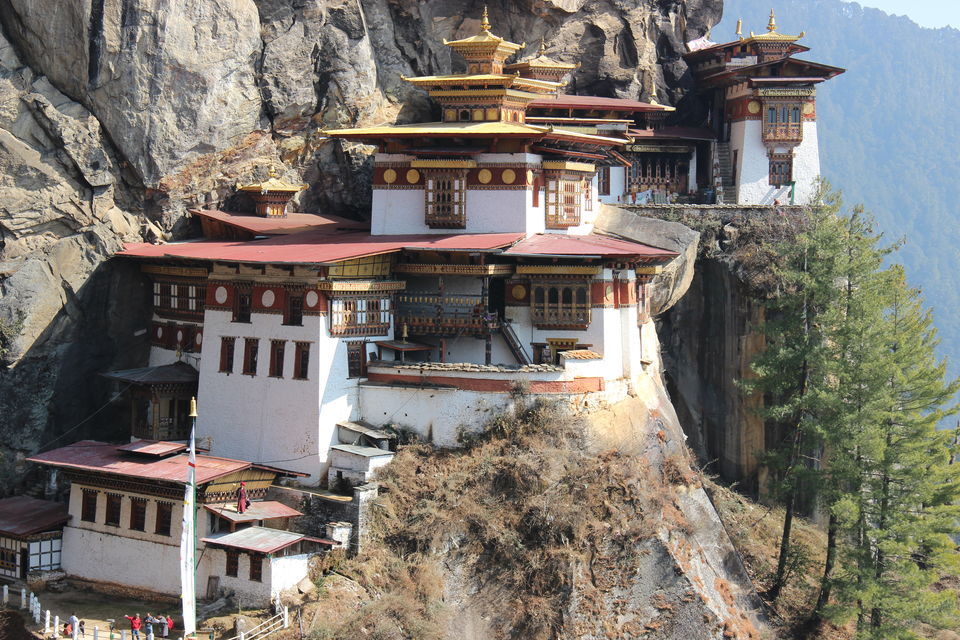 We started next morning towards Paro from Bhutan. The road was so good that one can really hear the sound of Vrooom as if you are playing Xbox :) , all credits to very less population of Bhutan. So after one and a half hours, we were in Paro !! We could actually see the Paro airport while entering the main city . Then we stayed for a night there as we were really tired . Next morning , we reached the place from which we have to start trekking. It was just an hour from main city . Then we started ascending , It was hell lot of a experience , gave me a new fitness goals :) , But when you reach the top , you can actually feel a sense of accomplishment and pleasure of achieving something great :) . After sometime , we started descending , and it was easy then . So this is how our Bhutan Trip came to an end . the next Morning , we started towards Phuentsholing !! One can actually feel why Bhutan is actually a carbon sink and also offsetting the carbon level of neighboring countries. There are many valuable things one can actually learn from flora and fauna of this country .