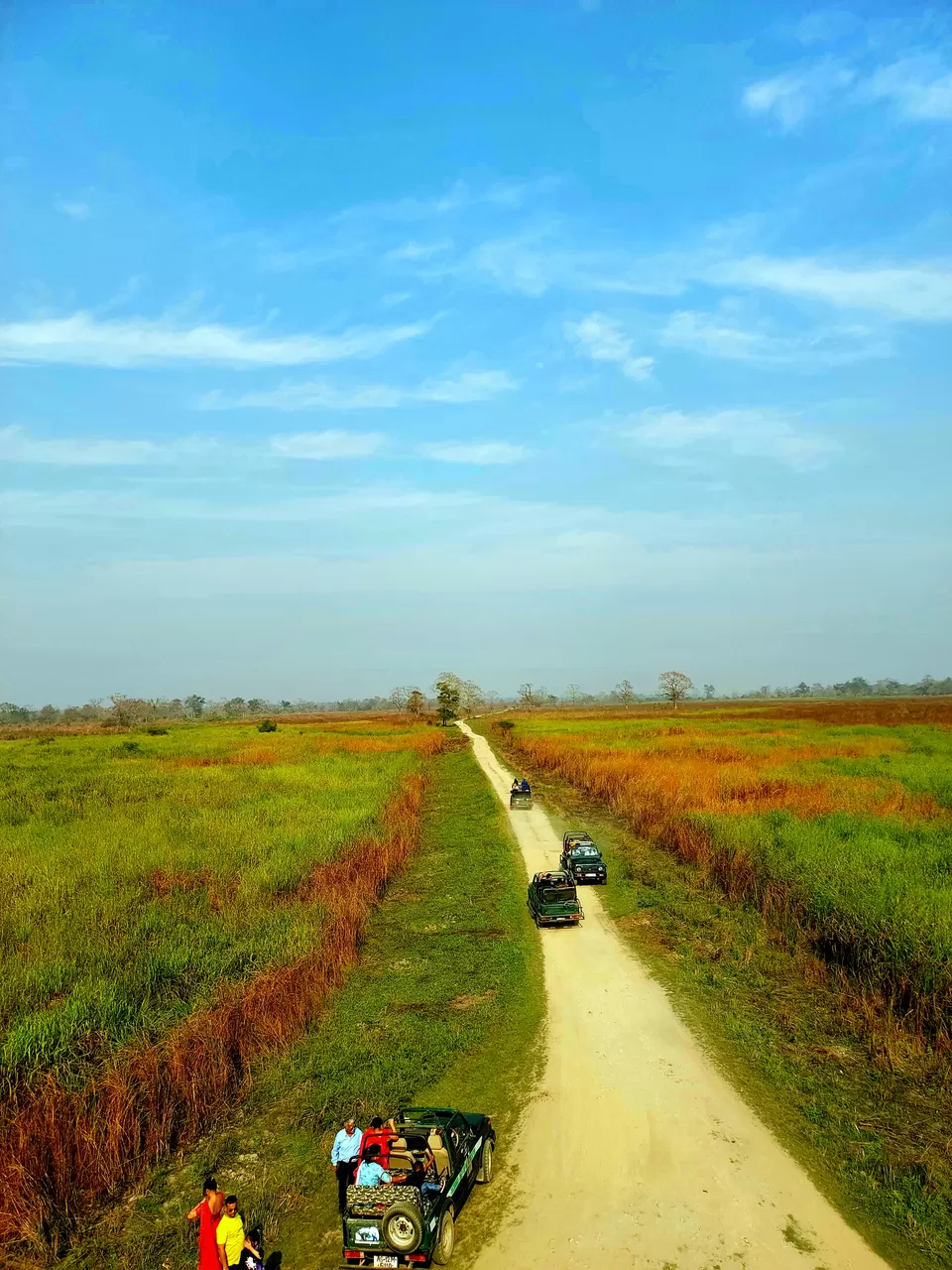 Leaving my first job from the corporate world, I decided to backpack across the Seven Sisters during the month of March, 2022. This blog is all about my travel itinerary and experience across the state of Assam.
I hope that the below mentioned details would help as well as inspire you to travel to the state that is also known as the Land of Blue Hills and Red River!
Reaching Guwahati
I landed at Lokpriya Gopinath Bordoloi International Airport by 4 in the evening. I took a cab towards the main city ( The airport is situated on the outskirts of the city). I opted to stay at Mezenga backpackers' hostel, which was located in Anil Nagar. Once freshened up, I left for Uzanbazar Ghat, which is one of the iconic spots along the Brahmaputra river for sunset view in Guwahati.
As it was around Mahashivratri while I was in Guwahati, there were special pooja's and cultural shows that were happening across the city. I visited Navagraha Temple, where I could experience their culture and taste their local delicacies.
Once back to my hostel, I chalked out my itinerary for rest of my days in Assam and then called it a day.
With that, it was a wrap for day 1 in Assam.
KEY POINTS
1. Air travel would be the ideal option to reach Guwahati but yes, it is a bit-expensive. You could also opt for train as Guwahati Junction is a major station. But the frequency of trains from here to rest of the country is quite less.
2. There are shuttle buses that run from the airport to ASTC bus stand. The frequency is good and is much cheaper when compared to booking a cab.
3. The two major hostels of Guwahati – Gibbon and Mezenga, both are quite affordable and are placed well in terms of location.
4. Rent a Scooty. Guwahati has a lot of traffic plus the points that you'd want to cover are quite scattered.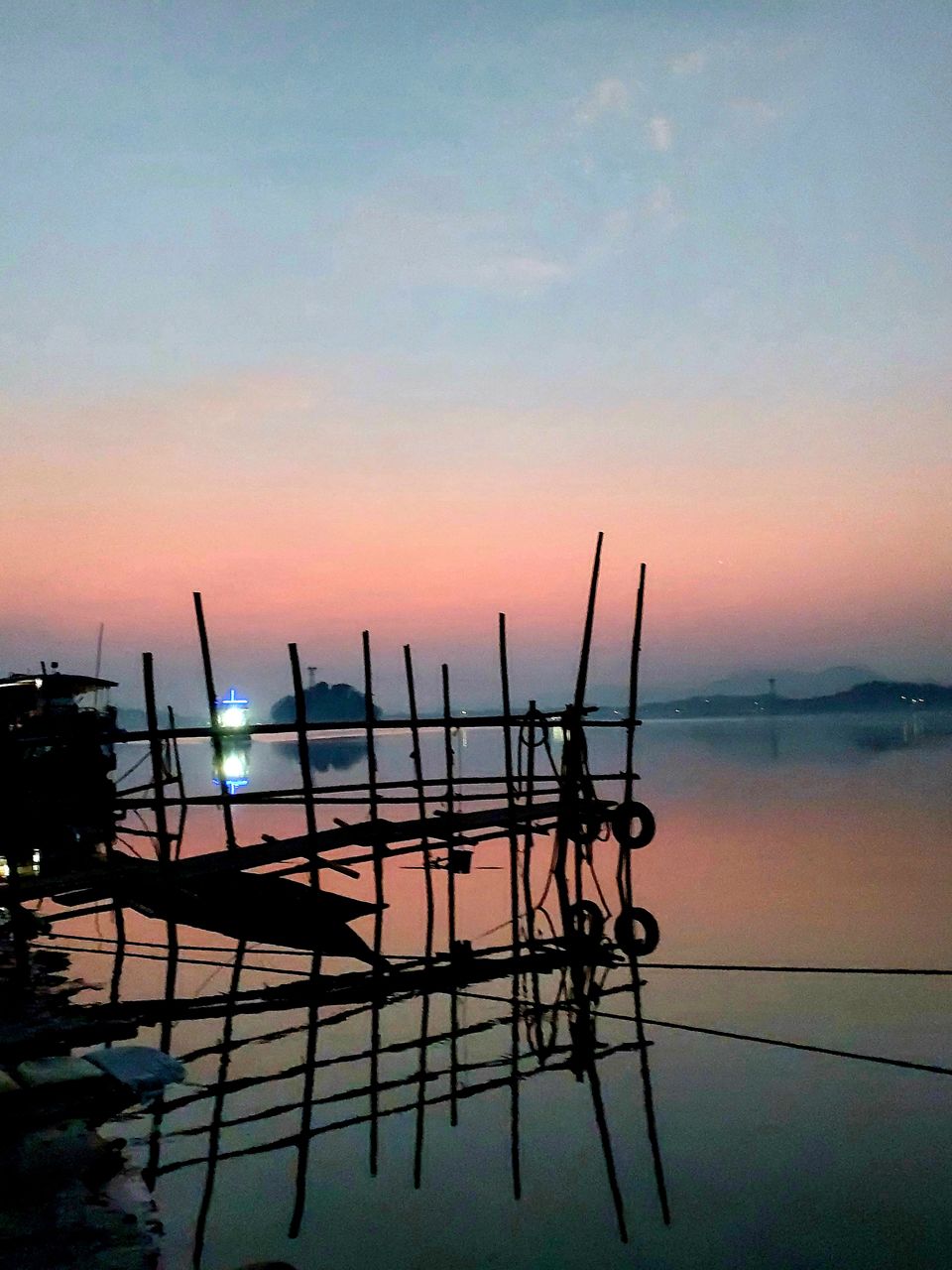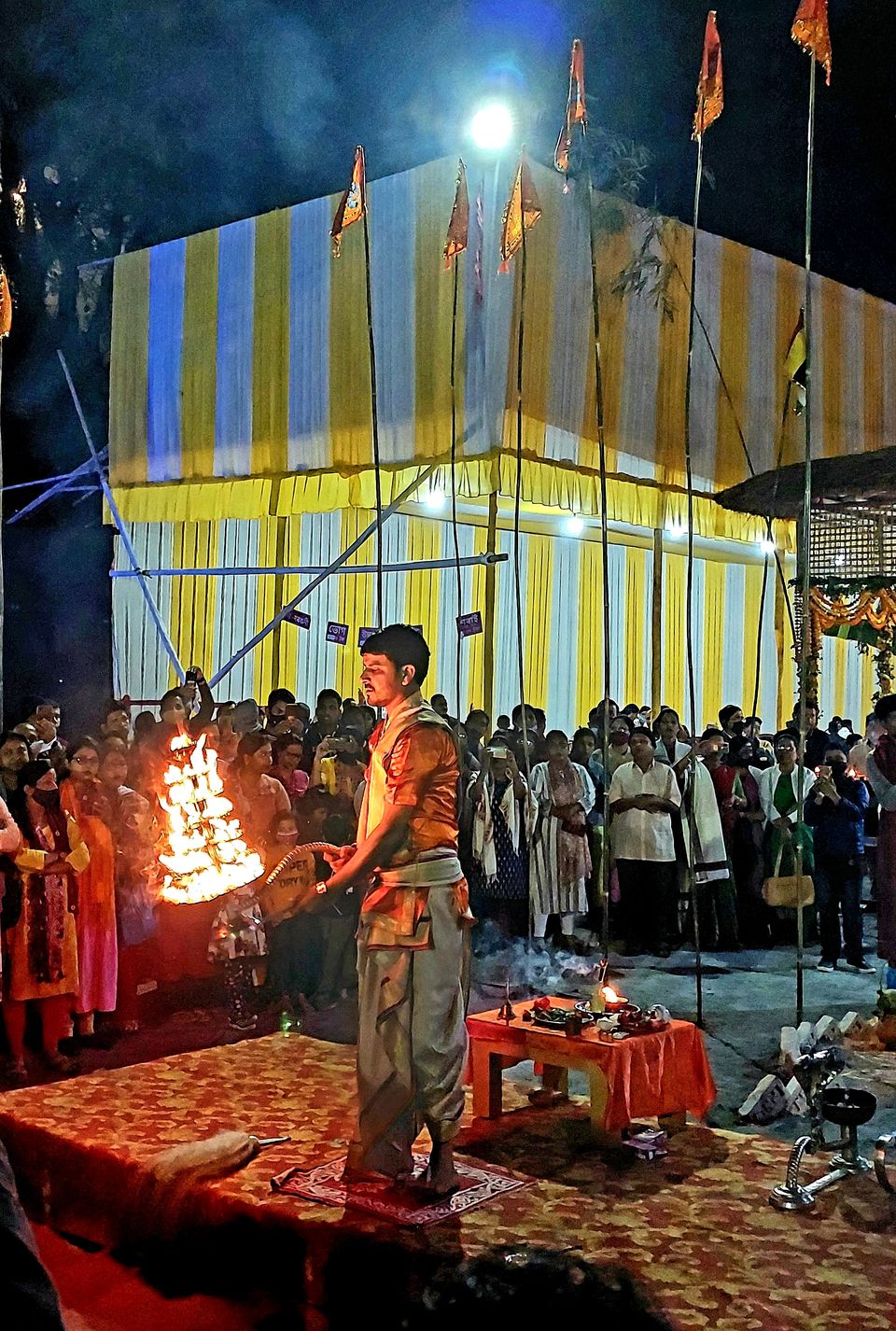 Guwahati
I began my day with visiting Kamakhya Temple. The whole experience might be amusing for you because of the rituals and the kind of popularity it has among the people of North East and of West Bengal.
Once this was done, I left for Umananda, which is a temple island in between of Brahmaputra river. There are about 4-5 temples on that island with Umananda Temple being quite famous. The whole journey by taking a ferry is quite an experience and so, it definitely counts to be included in one's itinerary. Once this was done, I wandered around the streets to try their local delicacies as part of my lunch.
Post this, I went to Srimanta Sankaradeva Kalakshetra, which is North East India's largest cultural congregation. There is a lot to see and know in terms of culture and demographics of the North East inside this place.
Once I was done exploring the Kalakshetra around 5pm, I left for Gandhi Mandap, which is a view point atop Sarania hills. You can get one of the prettiest night views of Guwahati from this point.
With that, it was a wrap for day 2 in Assam.
KEY POINTS
1. Both, Kamakhya temple and Kalakshetra, are time consuming; So plan your day accordingly.
2. Government as well as private ferries run to and from Umananda. The ones that are run by government are quite cheap and reliable when compared to the private ones. Make sure that you check the timings beforehand.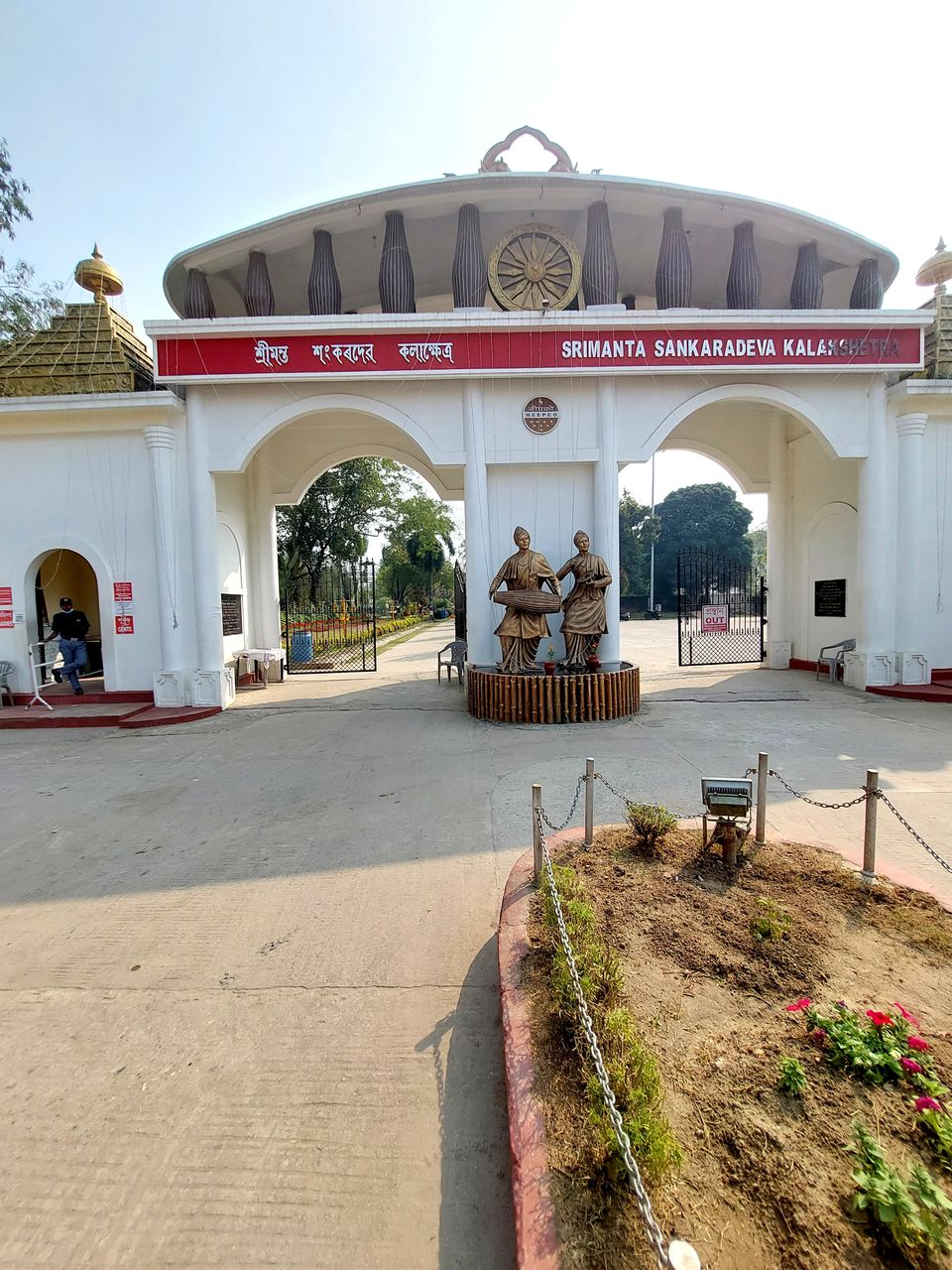 So there was a pause in terms of my travel in Assam as I had laid out my travel in such a way that I left for Shillong from Guwahati in order to explore Meghalaya for 7 days (You can check out my blog on Meghalaya on this link: https://www.tripoto.com/meghalaya/trips/a-solo-backpackers-trip-to-meghalaya-2022-3ad68910c1aaeb2d3).
Once this was done, I was back in Guwahati for a night and then I left for Arunachal Pradesh the next day. You can check out my travel stories of these states as well as other parts of India on my Instagram page (corporate.musafir)
This blog continues as Day 3 once I was back from Arunachal Pradesh.
Reaching Kohora
I was accompanied by Shweta, a very good friend of mine, who was also a resident of Assam. We reached Tezpur by afternoon. After having our lunch, we began our travel to Kohora, which is the base village to explore Kaziranga National Park. It takes about 3 hours to reach Kohora from Tezpur. Once we reached Kohora, we explored the streets as well as their local delicacies until we called it a day.
With that, it was a wrap for day 3 in Assam.
KEY POINTS
1. Government buses run frequently from Tezpur to Jorhat, which is the one that you need to board in order to get down at Kohora
2. Stay is an expensive affair at Kohora. You need to plan your trip beforehand and book your accommodation early in order to get it a cheaper rate.
3. There is no public transport in Kohora. So, it is better to talk to your hotel manager and arrange a cab for yourself to travel in and around Kohora.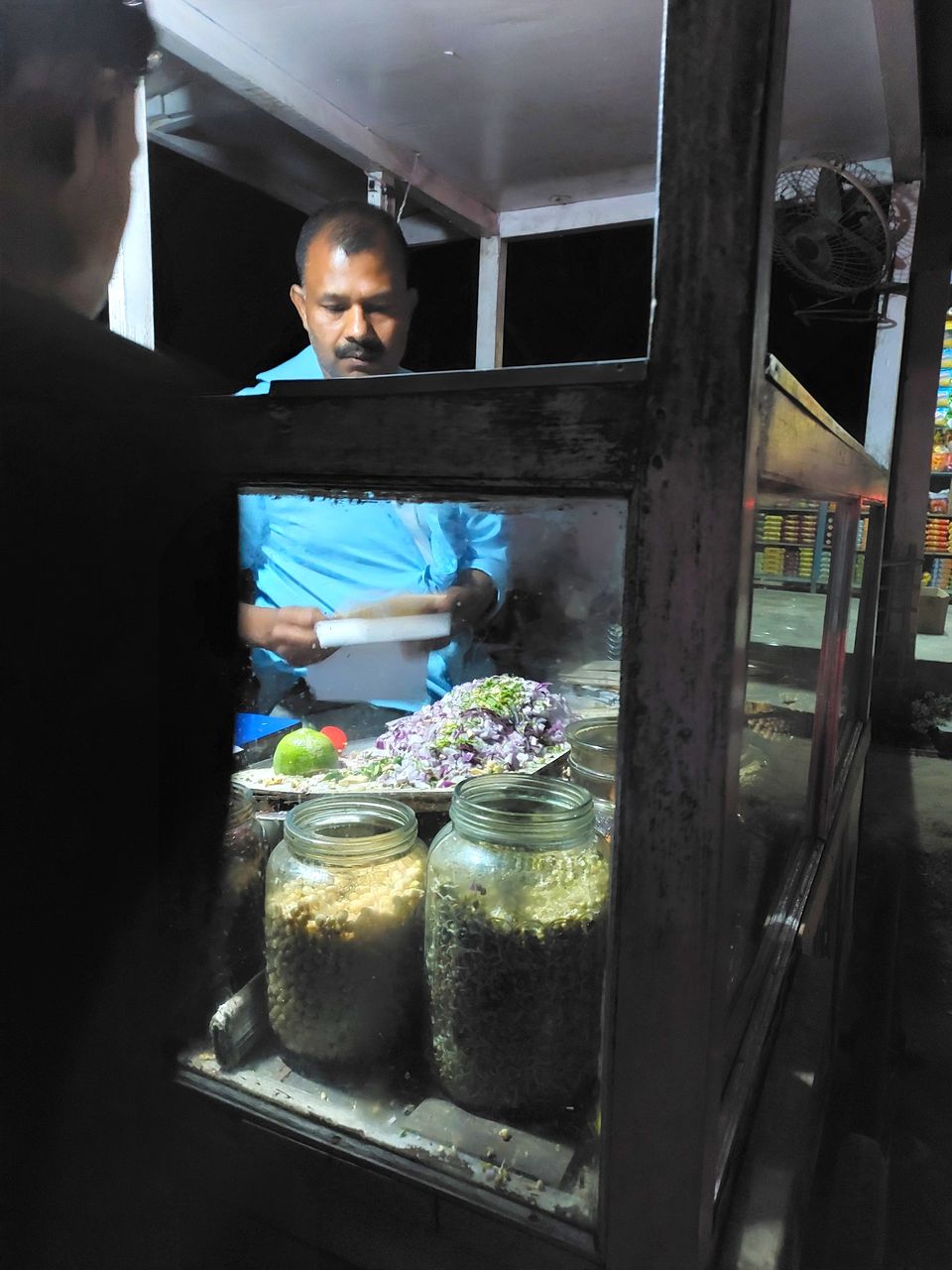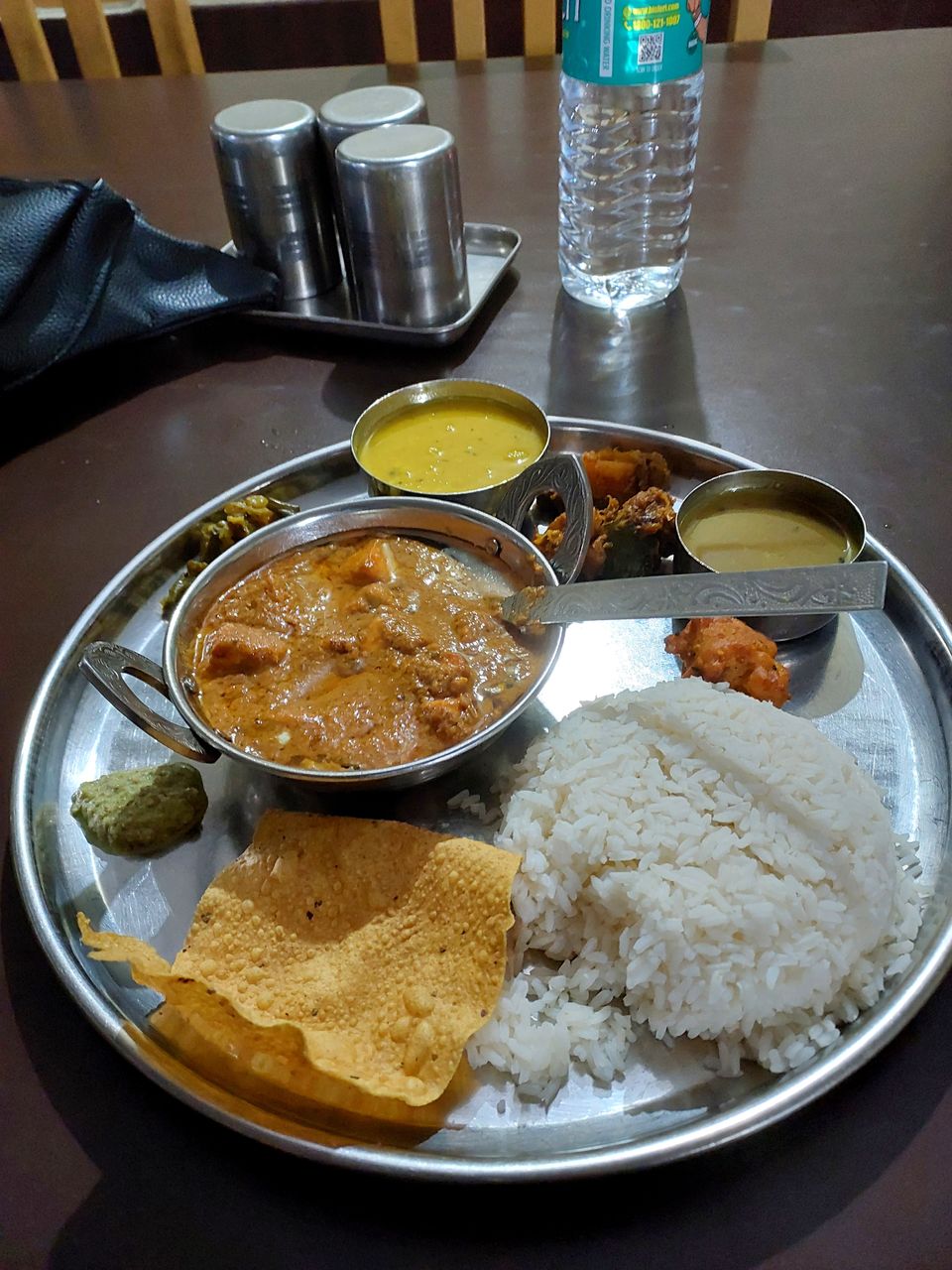 Kohora
We began our day exploring the lanes of Kohora. Their houses have the authentic Assamese touch and it was fun roaming around the village. Once done with this, we went to the Kohora Tea gardens. There are a lot of picturesque points and so, you can spend good time over here. From here, we went to Kakochang waterfalls, which is 32km away from Kohora near Naharjan Gaon. This waterfall is also known as Kaipholangso falls. It is a 15 min trail walk from the starting point until you reach the base of the waterfall.
Once this was done, we reached back Kohora by afternoon. Once we were done with our lunch, we set about for our safari inside Kaziranga National Park. The park is divided into 6 ranges and entertains slots during morning and afternoon to visitors for safari. We opted for an afternoon safari in the central range after having a word with the locals.
It was about 6 in the evening by the time we were done with our safari. Once done, we packed our bags and began our travel to Jorhat. From Jorhat, we left for Gondhia Mising gaon, which was the place that Shweta belonged to.
With that, it was a wrap for day 4 in Assam.
KEY POINTS
1. Your hotel/resort manager can arrange your safari to Kaziranga. In fact, there are stay+safari packages that you can check online. A travel hack over here – Going on ground and negotiating with local safari guides could help you in getting a better deal.
2. It is suggested to choose your safari range and timing once you talk to the locals. Locals play an important role because they know as of which range would be better for visitors in terms of spotting various kinds of flora and fauna.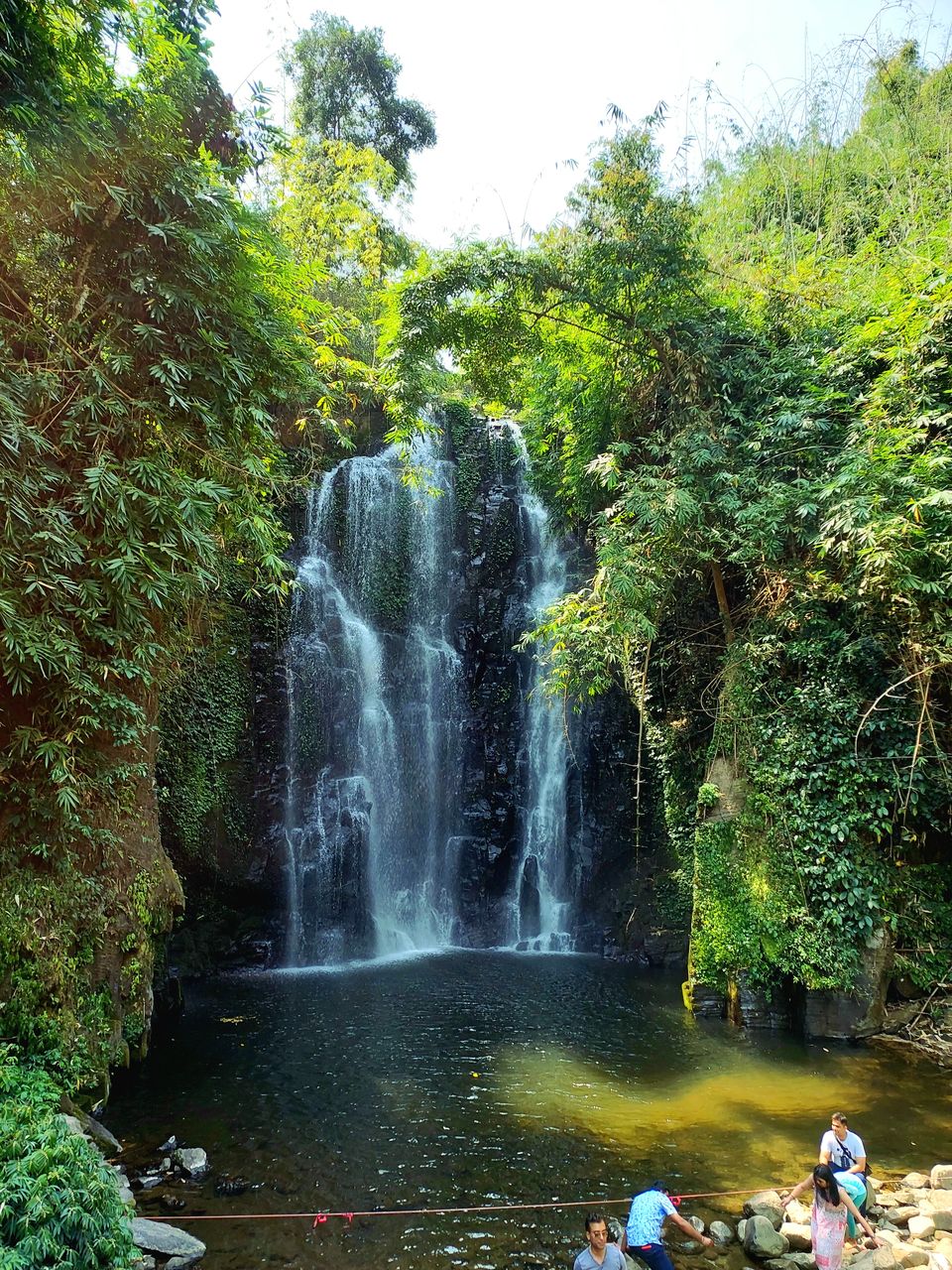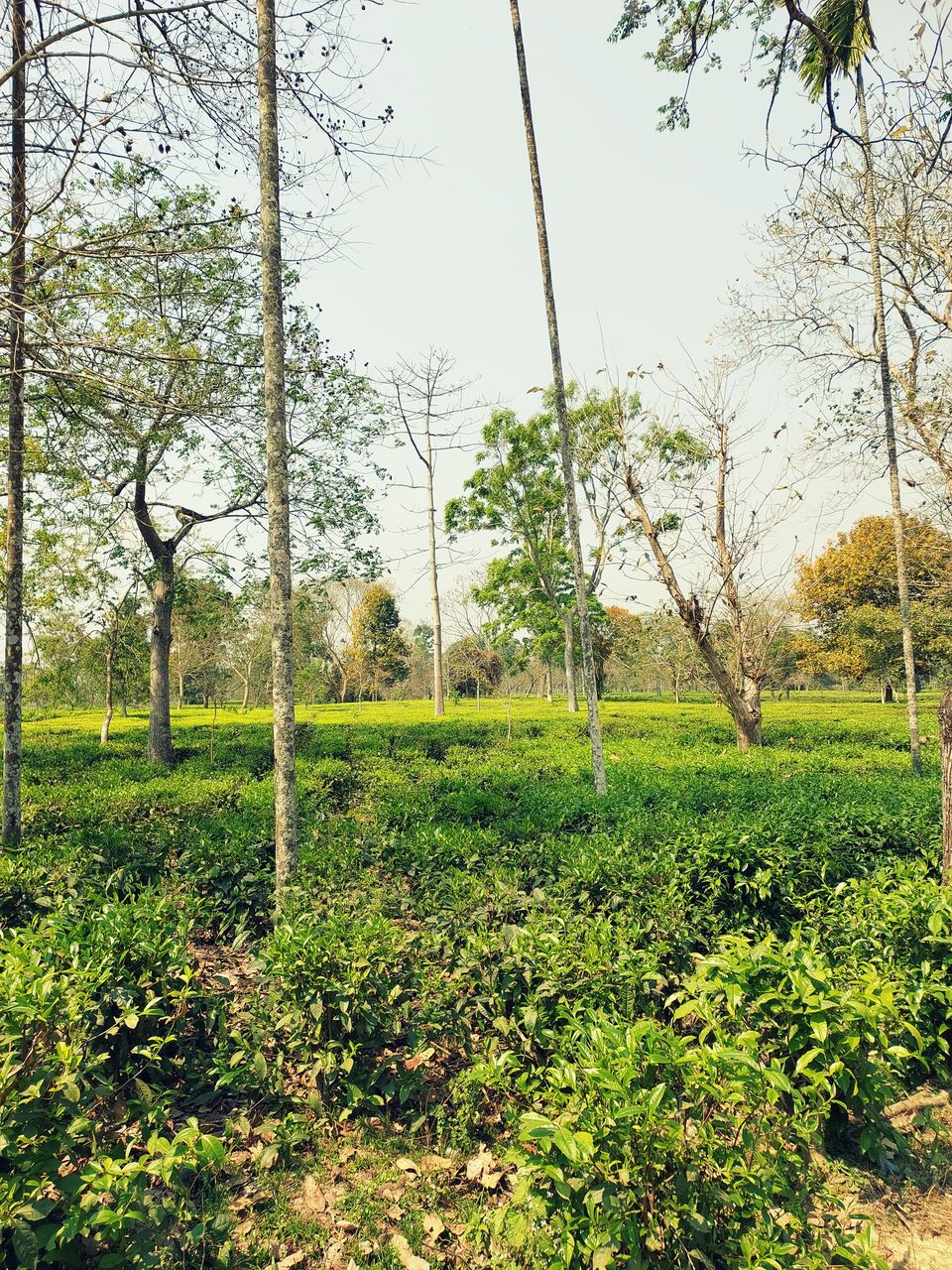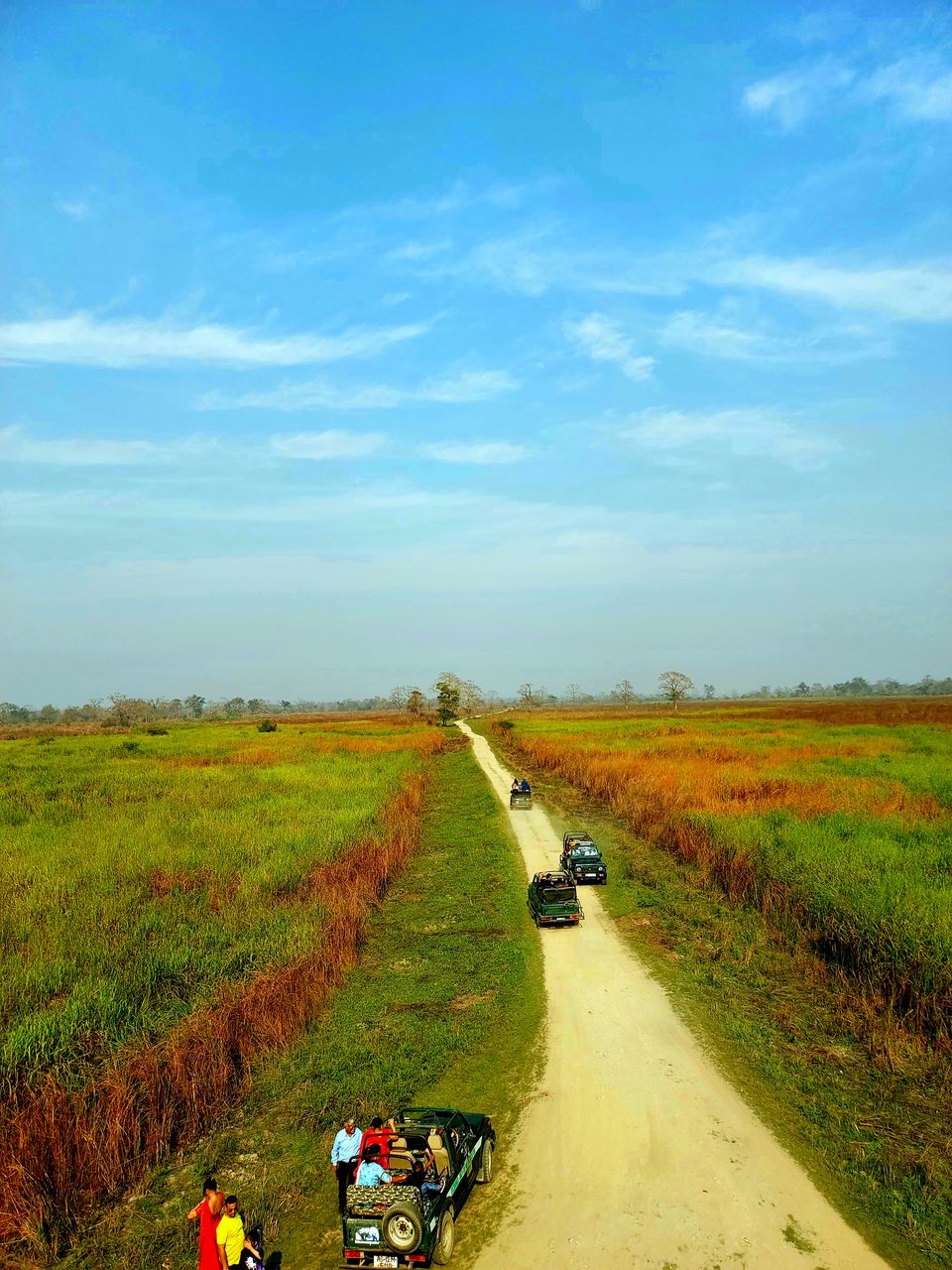 Majuli
We left early in the morning for Majuli, which is the world's largest river island. After exploring the local markets, we began our travel to cover the known attractions. We started off with Uttar Kamalabari Satra, which is a center of culture, art, literature and classicial studies for people of Majuli. Then we proceeded towards Auniati Satra, which is known as the epicenter of Vaishnavism and Satriya culture in Assam. After having their special Majuli Thali, we began our travel back to Gondhia.
Once back, we spent the rest of the day in the village. I also got a chance to meet Shweta's relatives. I was invited to their house, where I could know more about their tribe and culture. Post dinner, we called it a day.
With that, it was a wrap for day 5 in Assam.
KEY POINTS
1. Check out the ferry timings from locals/online before you reach the boarding point. There are a limited number of ferries from the mainland to Majuli. You can also check out https://asiwt.in/ to know if your route is listed and if yes, then you can book tickets for them as well.
2. You need your own vehicle in order to explore Majuli. The other option is to rent cycles once you reach Majuli. There are homestays in Majuli which are opted by visitors in case if they wish to stay over there.
3. From a tourist POV, there is nothing much to explore in Majuli. The place is more of a "stay and enjoy the vibe" rather than being a tourist spot. Visiting Majuli is all about experiencing their culture and having a gala time roaming around the island.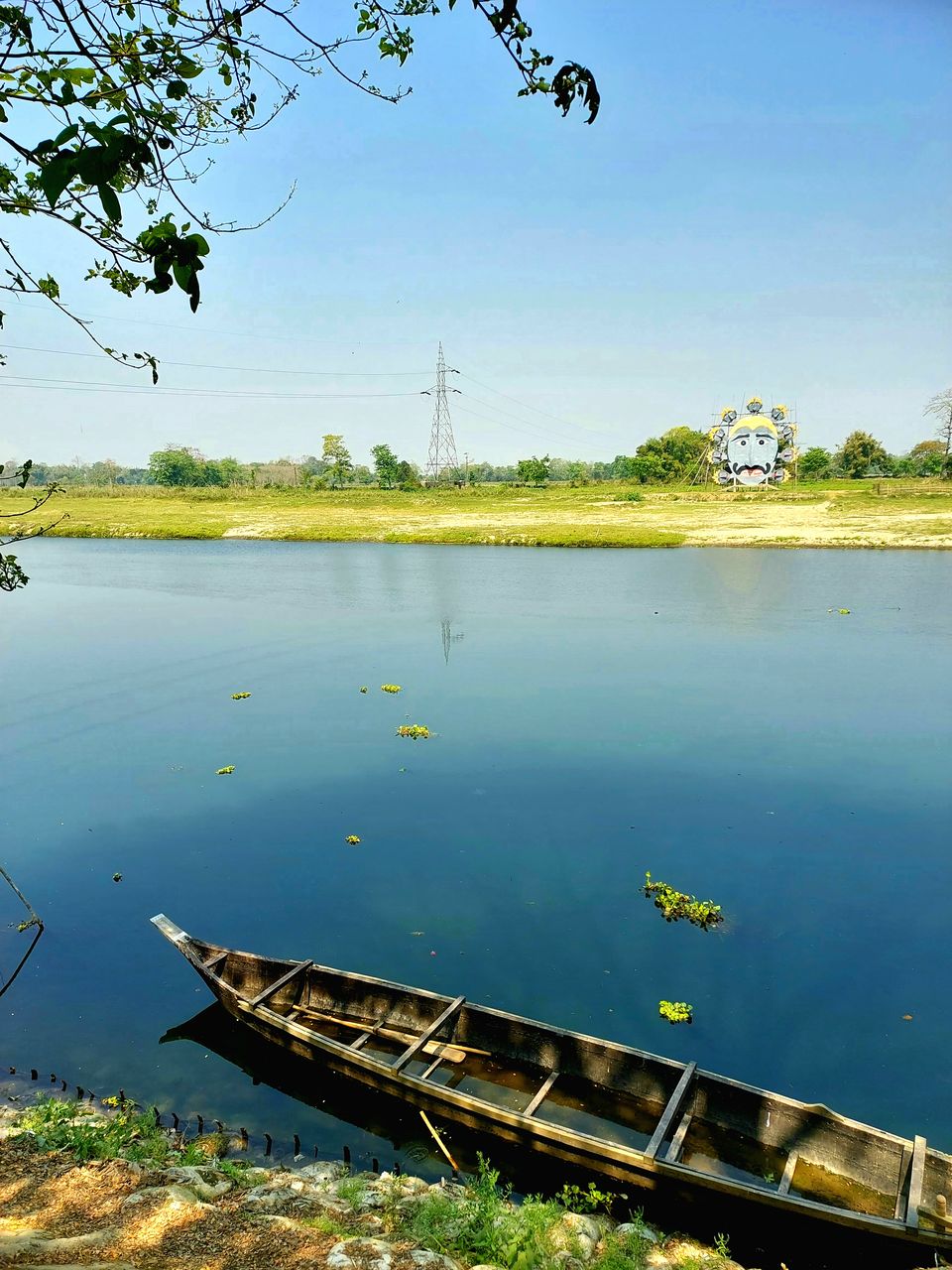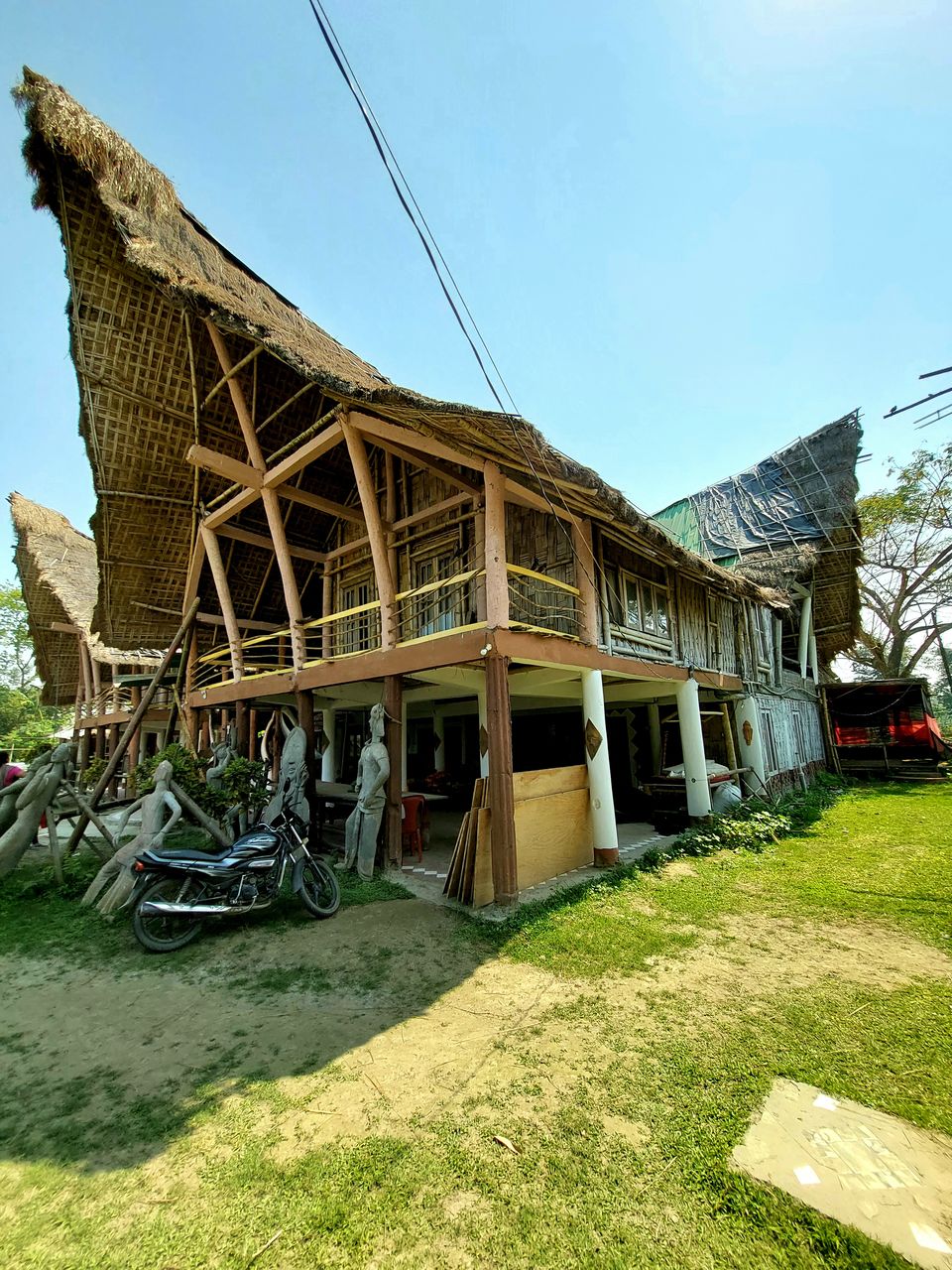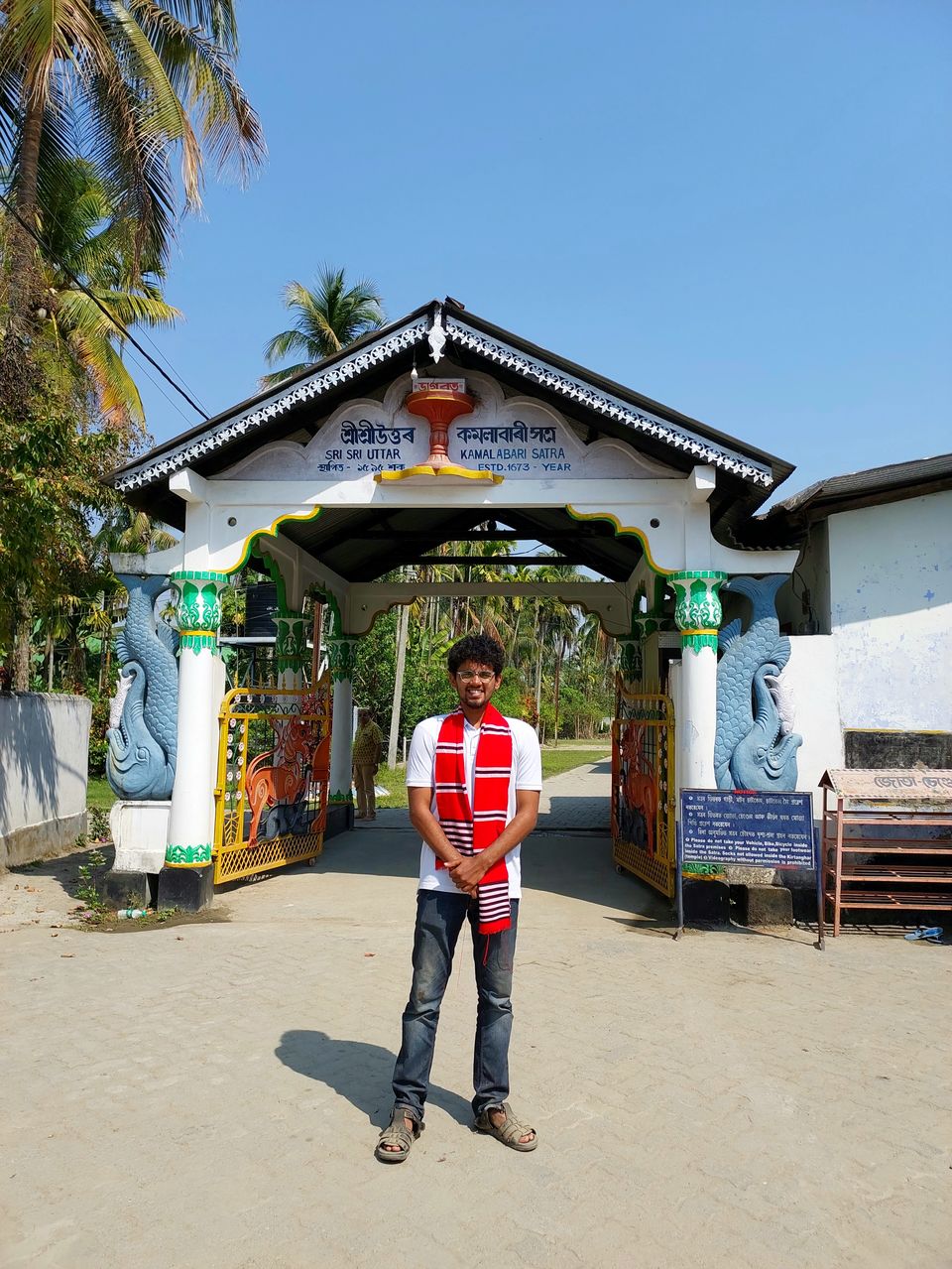 Gondhia Mising Gaon
The next day was about visiting the main bazaar and enjoying the local activities that used to happen in the village. The main bazaar was a grand affair for the villagers as it happens only once in a week. You get everything that you'd expect. It was a good place to interact with more people of the village and get to know more about them. In the afternoon, I got a chance to participate in the making of Alang Apong, which is their locally brewed rice beer. We spent the evening walking around the farm while we enjoyed the sunset! We also had a small get-together with Shweta's cousins at night post which, we called it a day.
With that, it was a wrap for day 6 in Assam.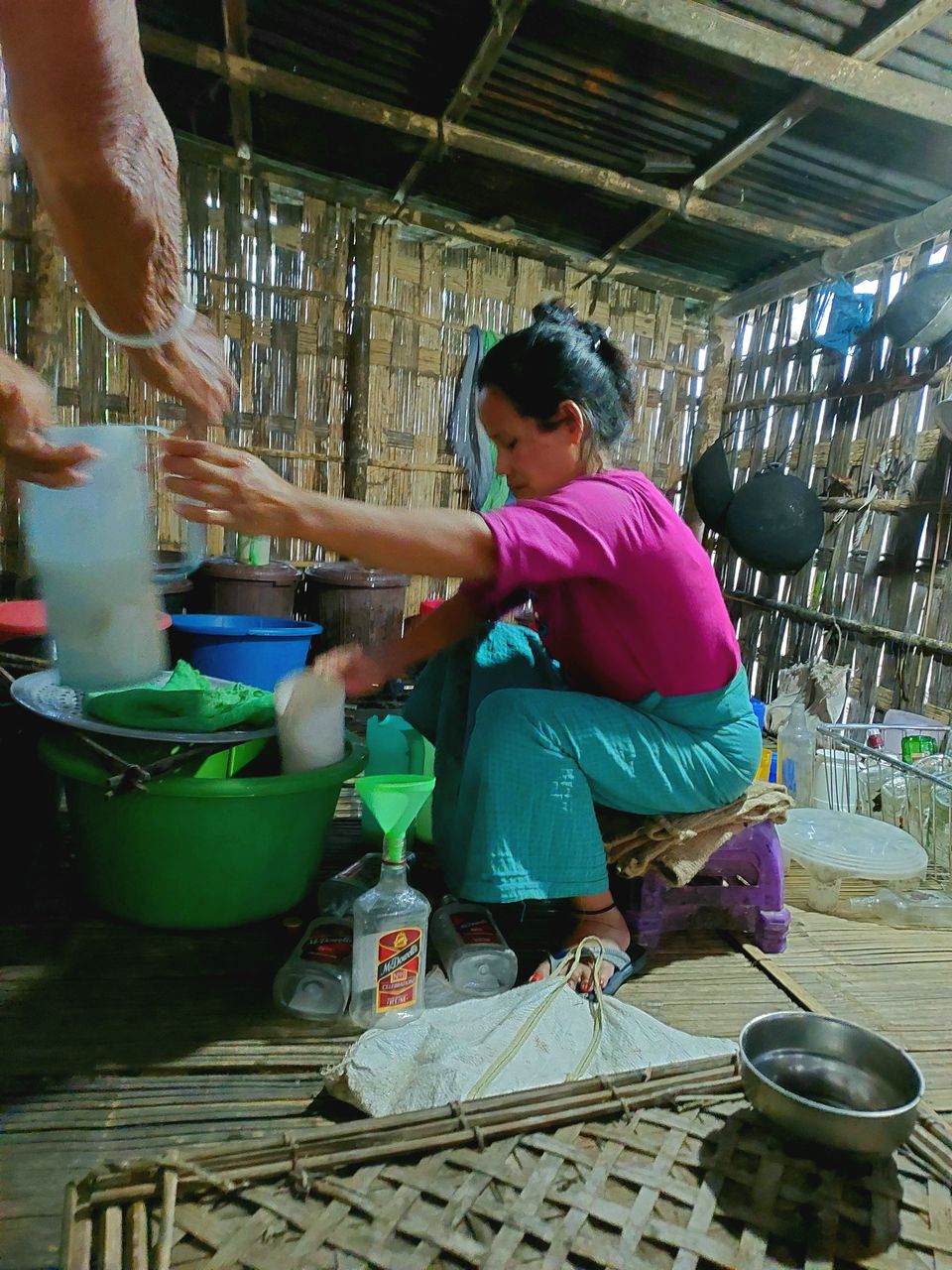 Adios Assam!
It was time for me to bid adieu to Shweta and her family as I had to leave for Dimapur. We had a nice photoshoot before I packed my bags and left for Mariani Junction, which is the point of boarding train if anyone wants to reach Nagaland by train!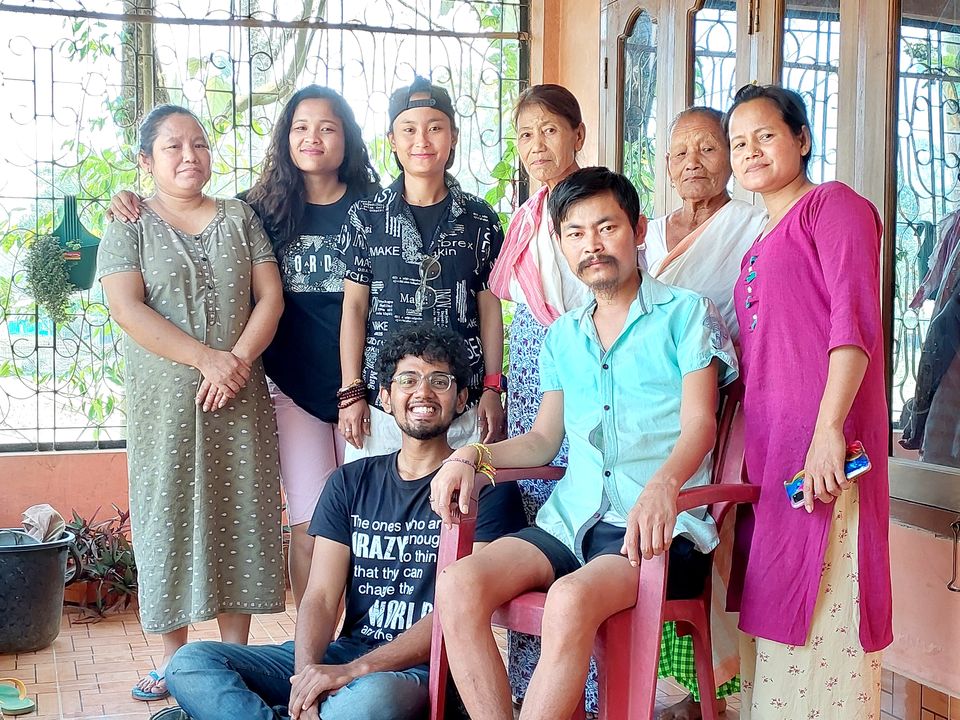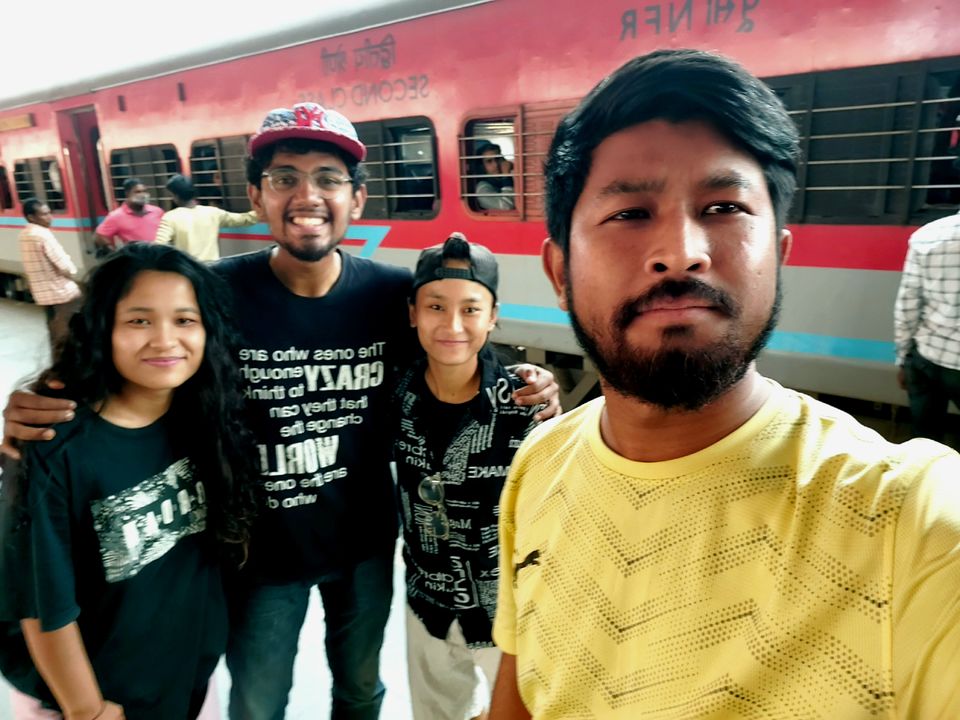 With that, it was a wrap of my travel in Assam!
Do check out my stories of Assam as well as other parts of India and give a follow up on my Instagram page, which is corporate.musafir!