It was the second week of December 2016 and I was thinking what could be the best option for making travel plans this winter season. What better than enjoying scenic beauty during Christmas in the lap of Mother Nature with birds chirping around and sun-rising at the Kaziranga National Park. Yes, it's wildlife calling!! So tickets were booked for the third week of December 2016 and off we went. We were a group of four including a child.
An early morning flight at 7am from Kolkata took us 45 minutes to reach Guwahati, Assam. Our 1st day in the city was well reserved for a visit to Kamakhya Devi temple and a Cruise ride on Brahmaputra River.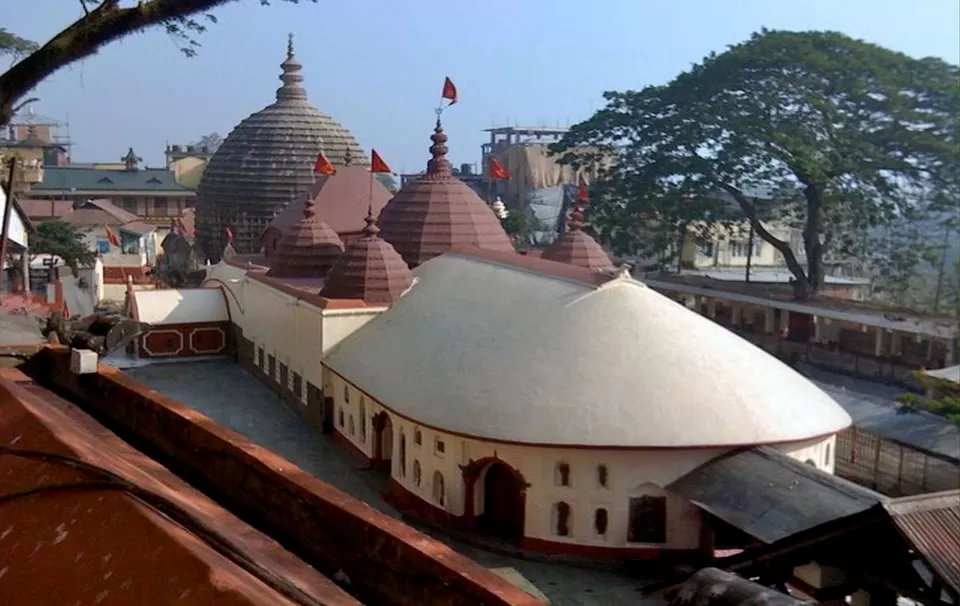 Kamakhya Devi Temple is a Hindu temple complex with distinctive domed roofs, originally dating from the 7th century. It is one of the oldest of the 51 Shakti Pithas dedicated to mother goddess Kamakhya. There are 2 ways to darshan the Devi - the general line or the paid line (for Rs. 500 or Rs. 1000) although the time taken does not vary once you enter the main sanctum. On a normal day it should take at-least 3 hours to complete the darshan post which there are various shops and food stalls to keep you busy.
Once we had completed our darshan in the afternoon we headed straight for a Cruise ride on river Brahmaputra (it is believed to be the son of Lord Brahma, the creator of universe, and is only Indian river with a male name) along Guwahati city.
Cruises are offered both by Assam Tourism and by private operators covering small tours along Guwahati city and extended luxury trip to Kaziranga National Park and Majuli, one of the largest riverine islands in the world covering attractions such as wildlife viewing (both by jeep and on elephant back), village walks, visits to tea gardens, barbecues on deserted river islands, dance performances, exploring country towns in cycle rickshaws and visits to craft workshops along with good food, picturesque views, live music to dance to and a lovely sunset. A complete experience I must say. Don't forget to book the upper deck.
The day came to an end with a good dinner at "The Dhaba, Silpukhuri". It's around 2kms from Fancy Bazar, Guwahati. Pocket pinch Rs. 200 per person (without alcohol).
The next day, we left for Kaziranga National Park (It's a world heritage site and hosts two-thirds of the world's Great One-horned rhinoceros. It also boasts of the highest density of tigers among the protected areas and was declared a Tiger Reserve in 2006 (although it is very difficult to spot one) at 8 am from our Hotel Pooja Palace, Ulubari, Guwahati by road. It's a 4 hrs drive by bus. The roads are in good condition with a picturesque journey. We reached the Kohora range by 1 pm. We had planned our stay at Kaziranga Florican Lodge. It's a new construction with a convenient location.
The Jeep Safari was scheduled from 2 pm the same day (there are 2 shifts one in the morning from 7.00 am- 10.00 am and second in the evening from 1.30 pm-3.00 pm). The hotel manager was helpful in getting the same booked at a very short notice. Also the jeep happened to pick us from the hotel itself.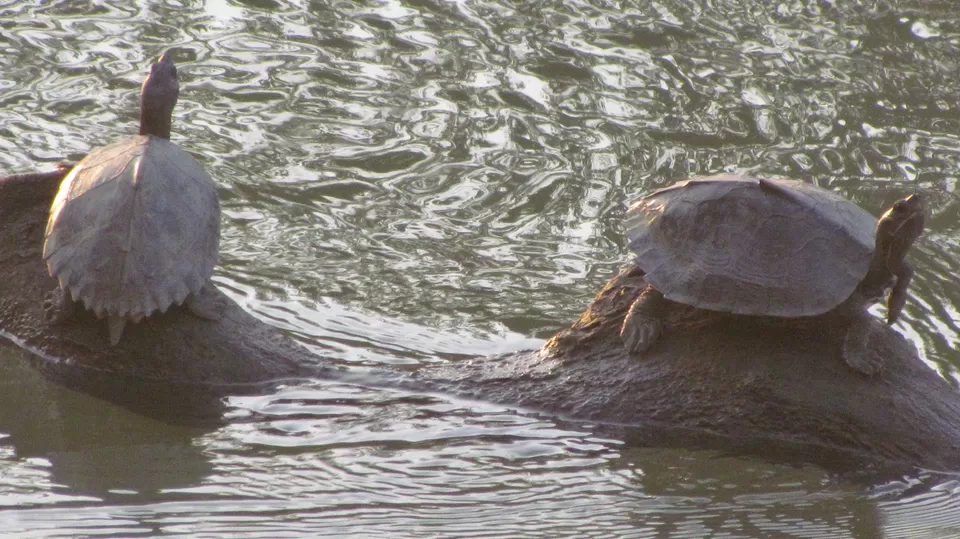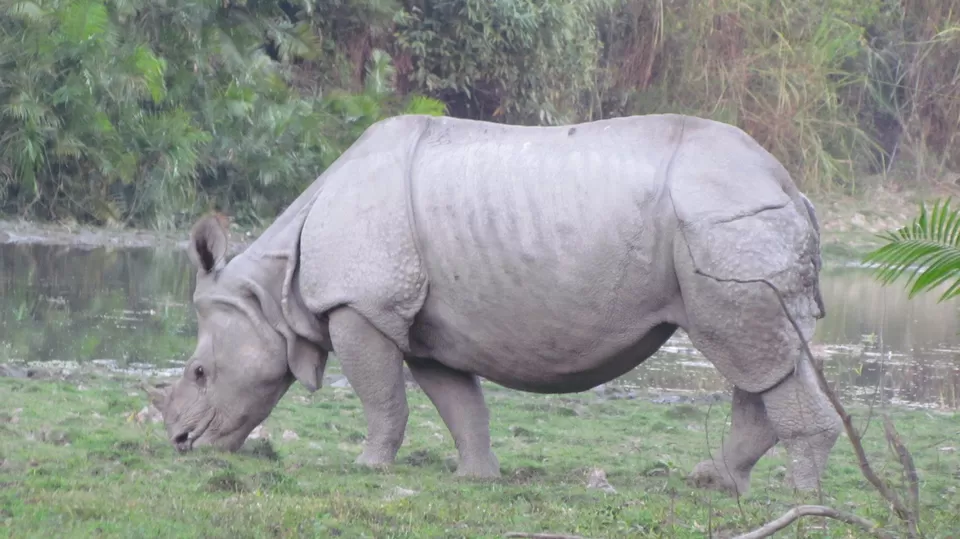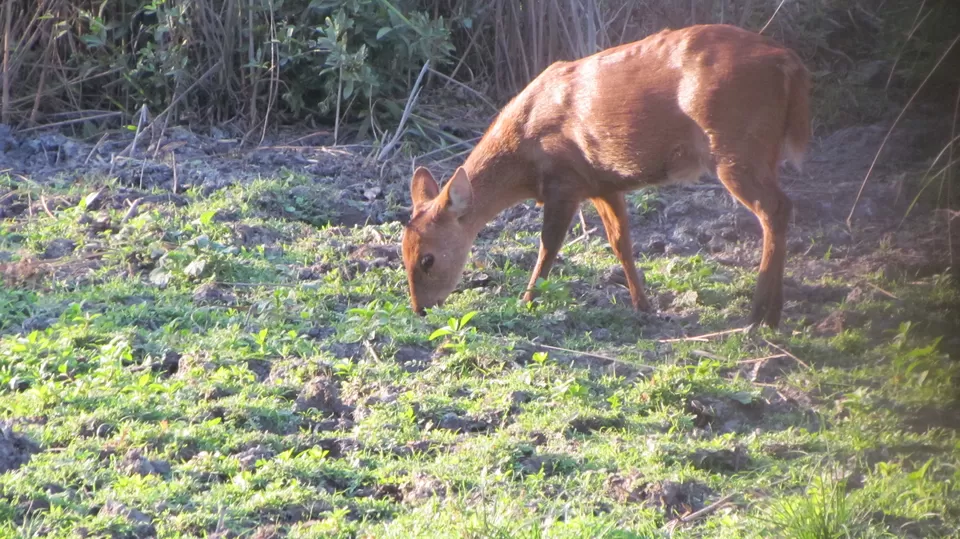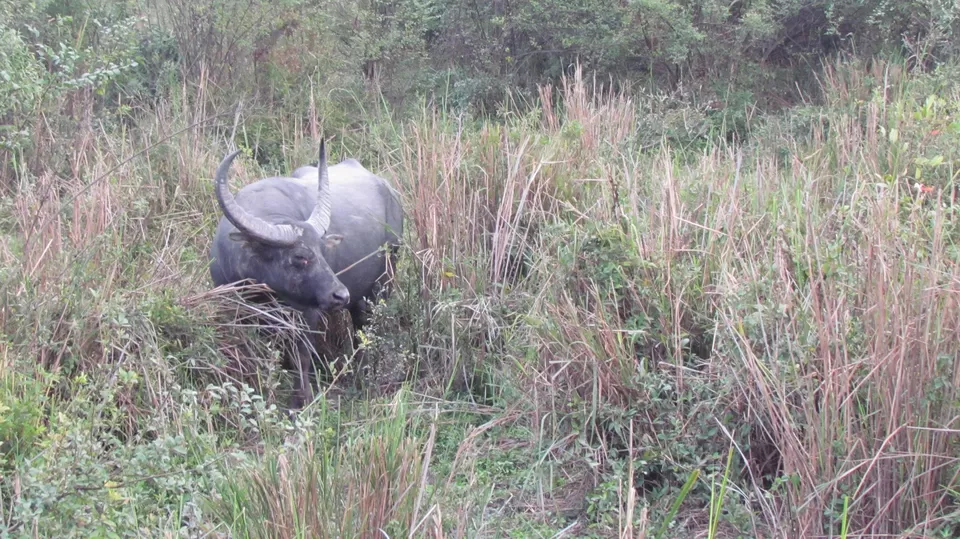 It was an open jeep which took us deep inside the forest where we were able to see various species of birds, deer, turtle and the famous One-horned rhinoceros (along with their calf). The ride was rough, bumpy and dusty but worth it.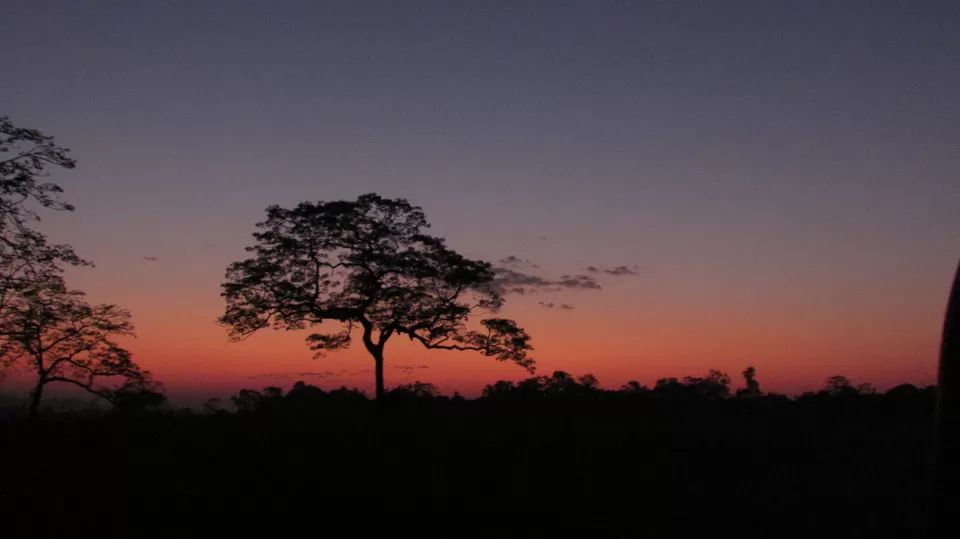 The sunset over the forest range was spectacular and it left us with lot of good memories. The safari came to an end by 5:30pm (the timings are very strict and forest rangers are very particular about it).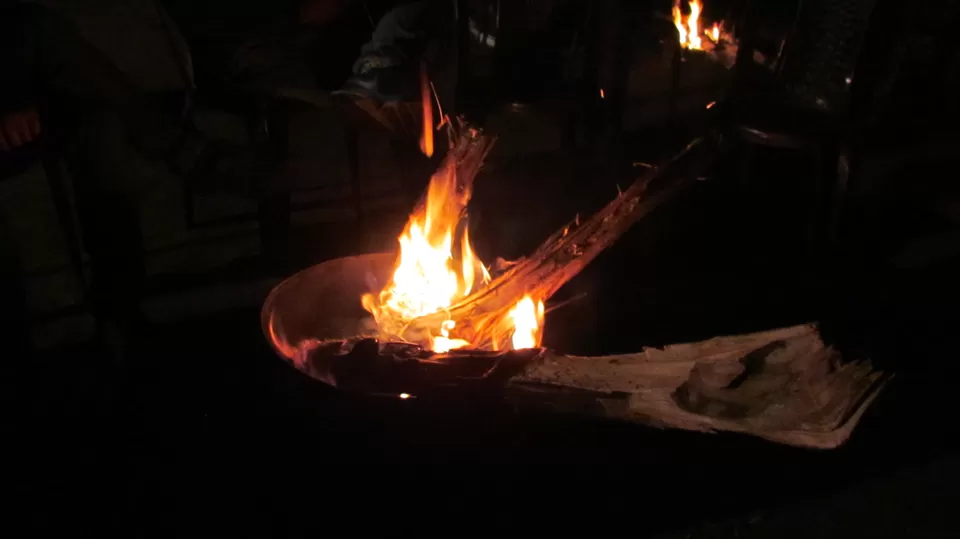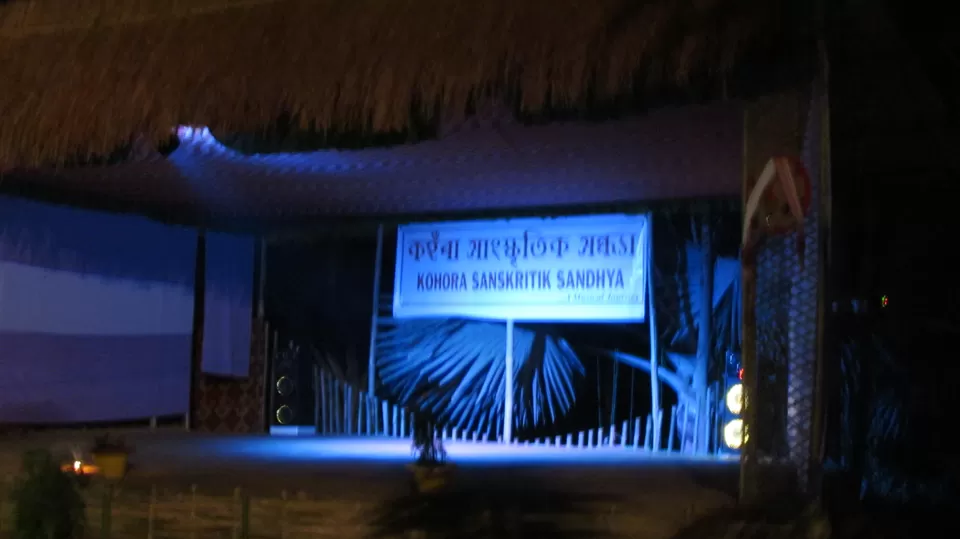 In the evening the local youths had organized "Kohora Sanskriti Sandhya" an evening cultural program within 2 km distance from our lodge. It was a dance program where local youths as well as guests and tourists participated to enjoy the fun filled evening. The place also had food stalls to taste the local delicacies like noodles, pasta and momos. Post the event, we headed to the market place from where we purchased local mementos (they were hand-made items carved out of wood) and gifts. We took the dinner at a nearby hotel which was reasonably priced (Rs. 180 for a non-vegetarian plate and Rs. 120 for a vegetarian plate). The food was local and tasteful.
The third day was planned for Elephant Safari (early morning shift starts from 5.30 am to 6.30 am followed by a second shift from 6.30 am to 7.30 am). There are quite a many elephants and each elephant can take around 7 people (including the mahawat – elephant rider) for an hour each. Elephant safari gives an opportunity to see the wild animals up-close. Generally there are four to five elephants which moves deep inside the jungle covering a big area. Although the ride is uneven but worth experiencing. Our ride came to an end by 8am in the morning. We were back at our hotel and ready to check-out for our flight back to Kolkata in the afternoon.
Trip Cost:
Rs. 10k per head (approx)
Kolkata to Guwahati – Rs. 3200 (return, by flight); Guwahati Hotel Stay – Rs. 1500 (on twin sharing basis); Guwahati to Kaziranga – Rs. 500 (per person AC bus); Kaziranga Hotel Stay – Rs. 2000 (on twin sharing basis); Kaziranga Jeep Safari – Rs. 4000 (for 4 people); Kaziranga Elephant Safari – Rs. 750 (per head); Kaziranga to Guwahati – Rs. 500 (per person AC bus); Food as per taste.
Frequent searches leading to this page:-
Popular Assam Wildlife Tour Packages, Wildlife Tour at Kaziranga National Park, Assam Wildlife tours, Assam Wildlife Tour Package - 11 Nights & 12 Days