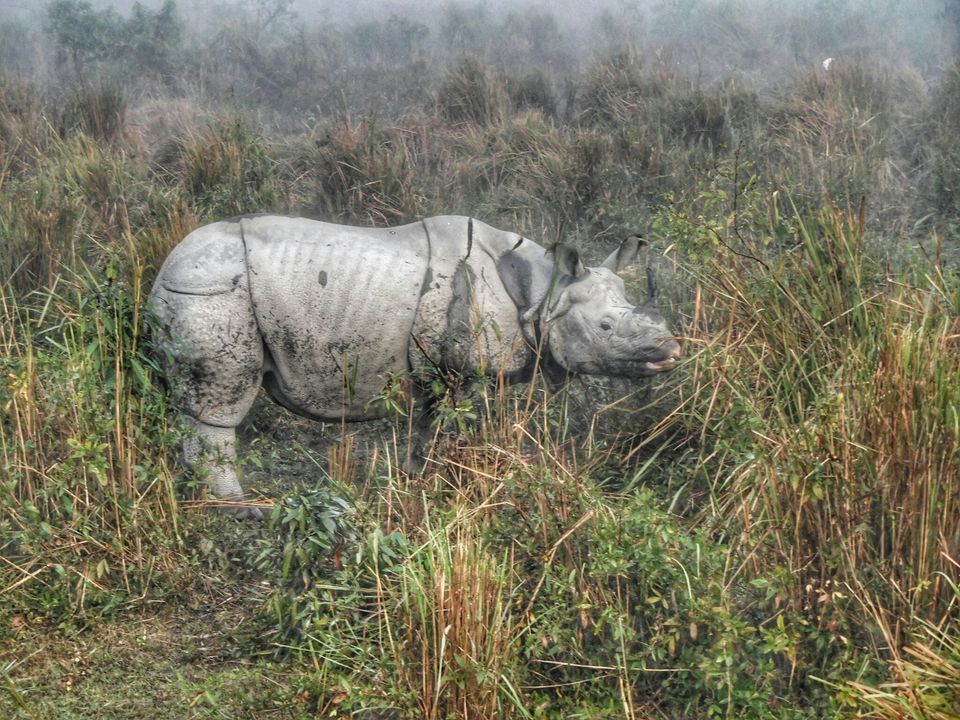 Kaziranga is situated in the golaghat and nagaon district of the state Assam of northeast India. An UNESCO world heritage centre, its the abode of the endangered world famous iconic Great one horned rhinoceros. Also a tiger reserve and home to various floras and faunas,it is one of the most sought after wildlife vacations.
If one is need of a peaceful holiday amidst the wild, witnessing enigmatic nature ,exotic birds,animals and of course the rhinos that seem like coming straight out of fiction movie! Then a trip to kaziranga is must.
Sometimes the heart seeks for isolation and what more can it be than a night in jungle. So, I boarded a bus from ISBT guwahati to kohora.
For who may not know, there are four tourist circuits or the entrance for safaris, that are split into four areas in the whole of the Kaziranga, accordingly Kohora, Bagori, Agaratoli and Ghorakati. Each of them is unique for its terrain ,grasslands and animals.
It took about 4 hours to reach kohora at about 12:30pm. As it was peak season of december with flocking tourists, I decided to book a private lodge for a calm and peaceful stay. Although there were multiple options from govt provided lodges to private hotels. The owner of my lodge arranged for my safaris with some additional costs.
I had some time left for shared jeep safari, so I decided to explore the place a little. There were multiple shops, resorts and tea gardens. While purchasing some local Assam tea, I started conversation with the shop lady. She suggested me to visit Kaziranga National Orchid and Biodiversity park which was about 3km away.
Without wasting much time, I took a local transport to the park. The park was a pretty big area comprising of hills with various flowers and orchids,lake and plains. It was a beautiful experience ,well explained by the local guide about various colours, exotic shapes, sizes of orchids ranging from few millimeters to ascending!
Various arrangements were there for the visitors to have the best possible experience and acquaintance with the Assamese and northeastern culture.
I returned to my hotel and geared up for my thrilling jeep safari in central range (kohora). It was fun and adventurous. As the jeep entered deep into the jungle ,I spotted lots of deers and wild boars,along with various birds. When I returned, it got dark by then. The resort arranged bonfire and barbecue for us. It was an unique experience with the co travelers and other tourists from the hotel, getting to know their stories. This is the part of travel that I always look forward to, meeting new people and sharing experiences. The mood, the music and the fire of the December night with like minded people made me high like aged wine.
Thєrє αrє dαчѕ thαt wє cαn,
Thєn thєrє αrє thαt wє cαnt
Thє fírє ín hєαrt σutѕhínєѕ thє mσíѕtѕ σf єчєѕ
Wє wαnt thє ѕpαrk вut nσt thє вurn
Lєt ít вurn, lєt ít gσ
Lєt thє pαѕѕíσn cσmє flσw
Thє σnє thíng thαt mαttєr íѕ ѕєlf
And σnє thíng thαt dσn't íѕ tσ lσѕє σnєѕєlf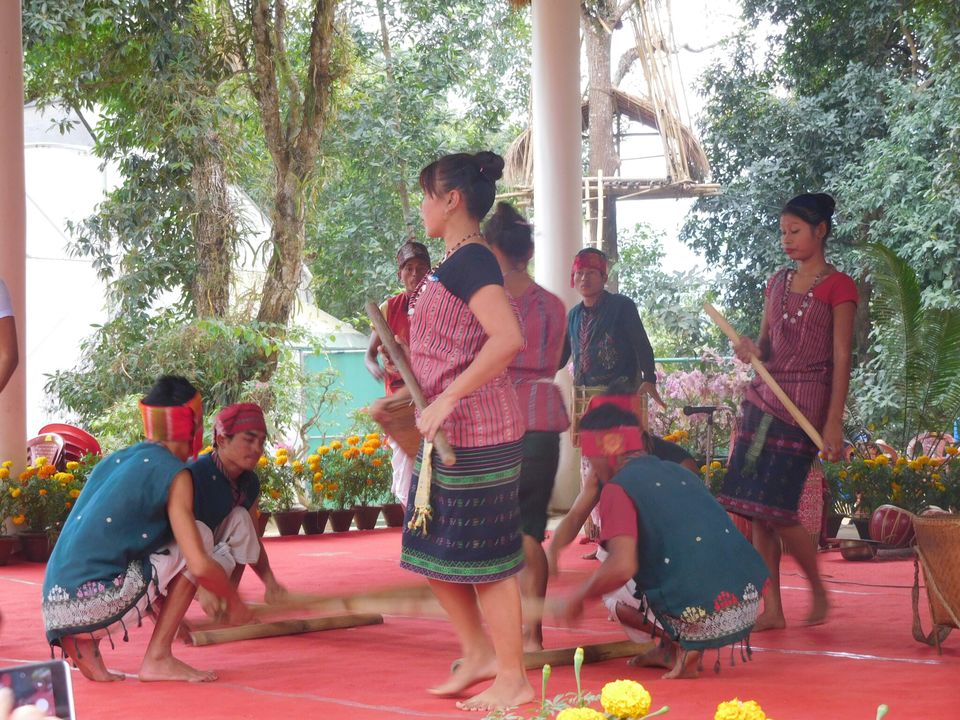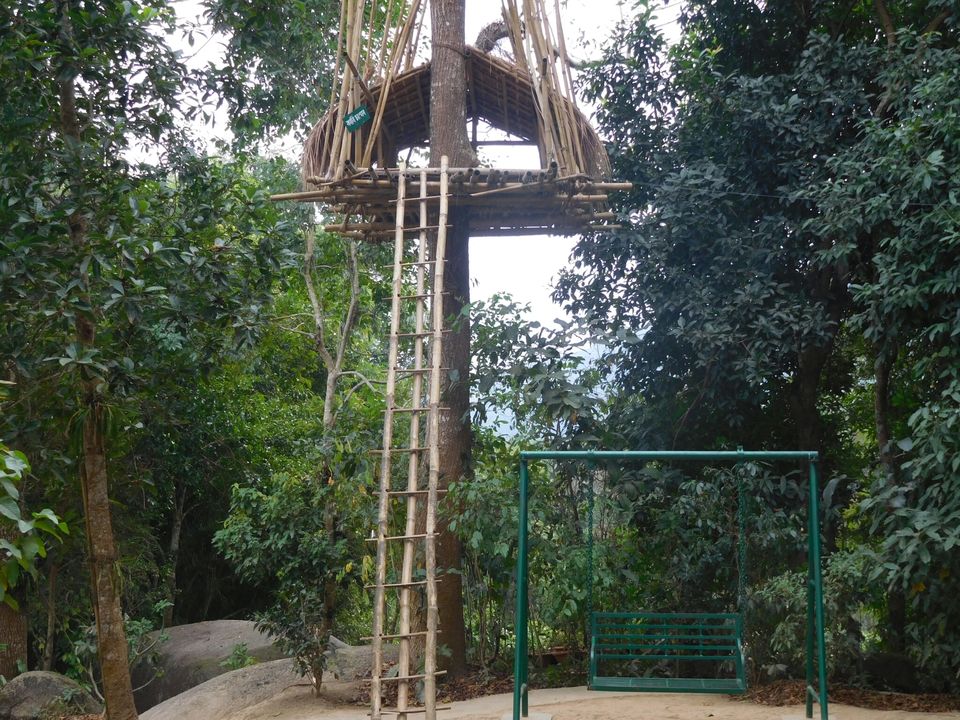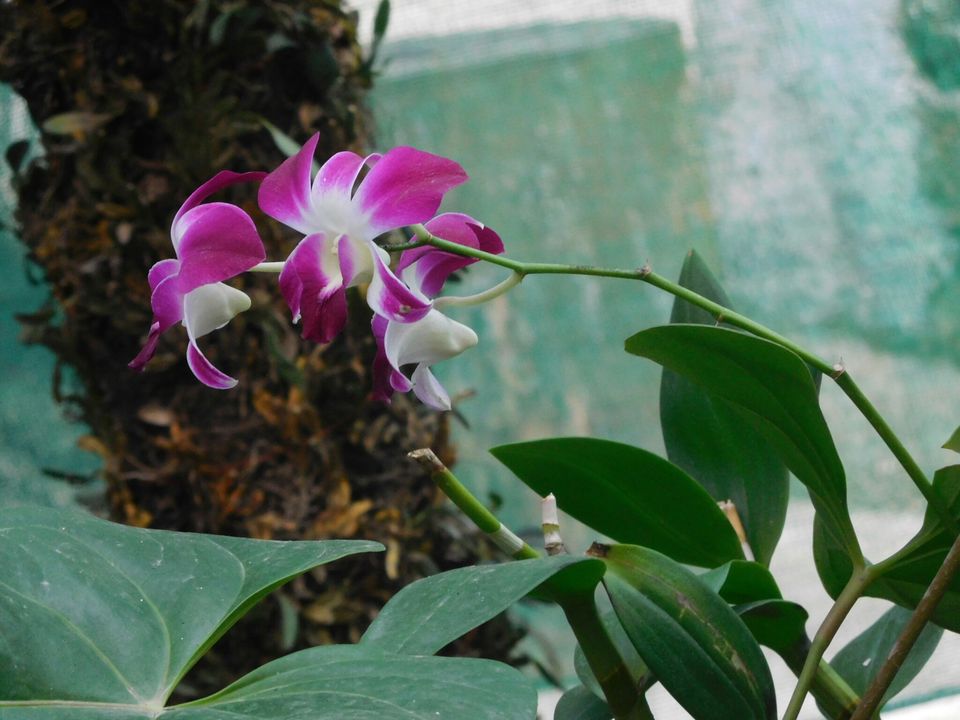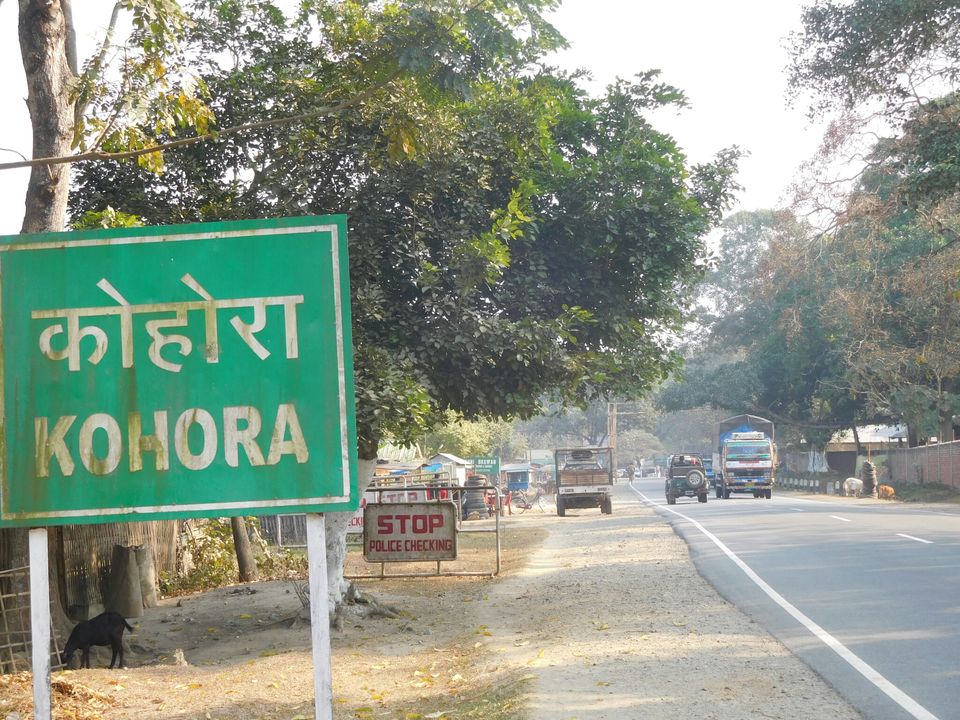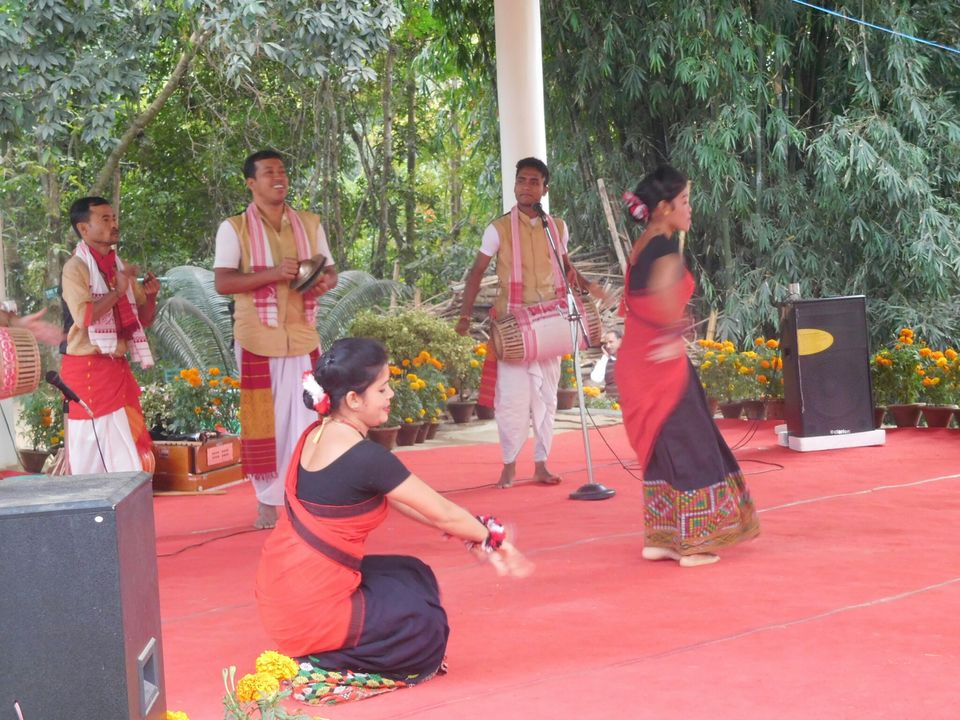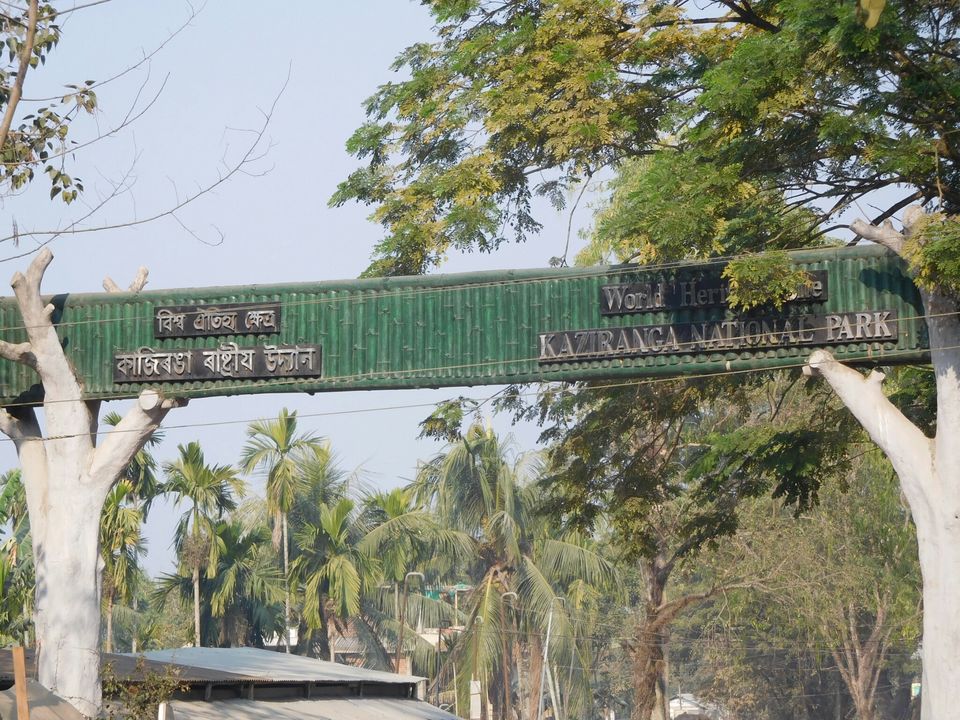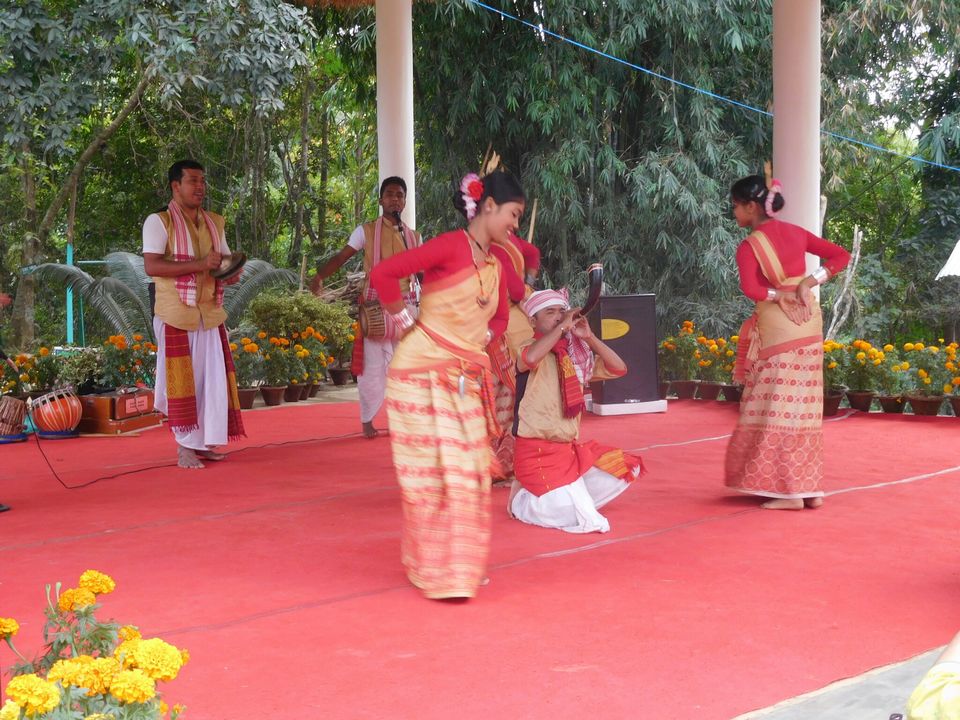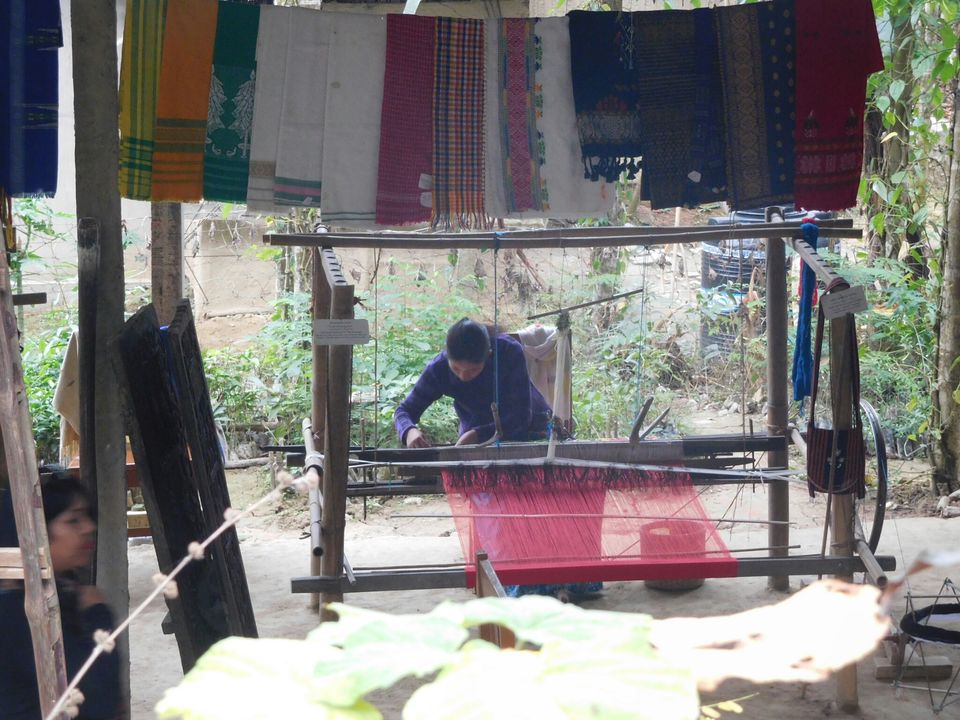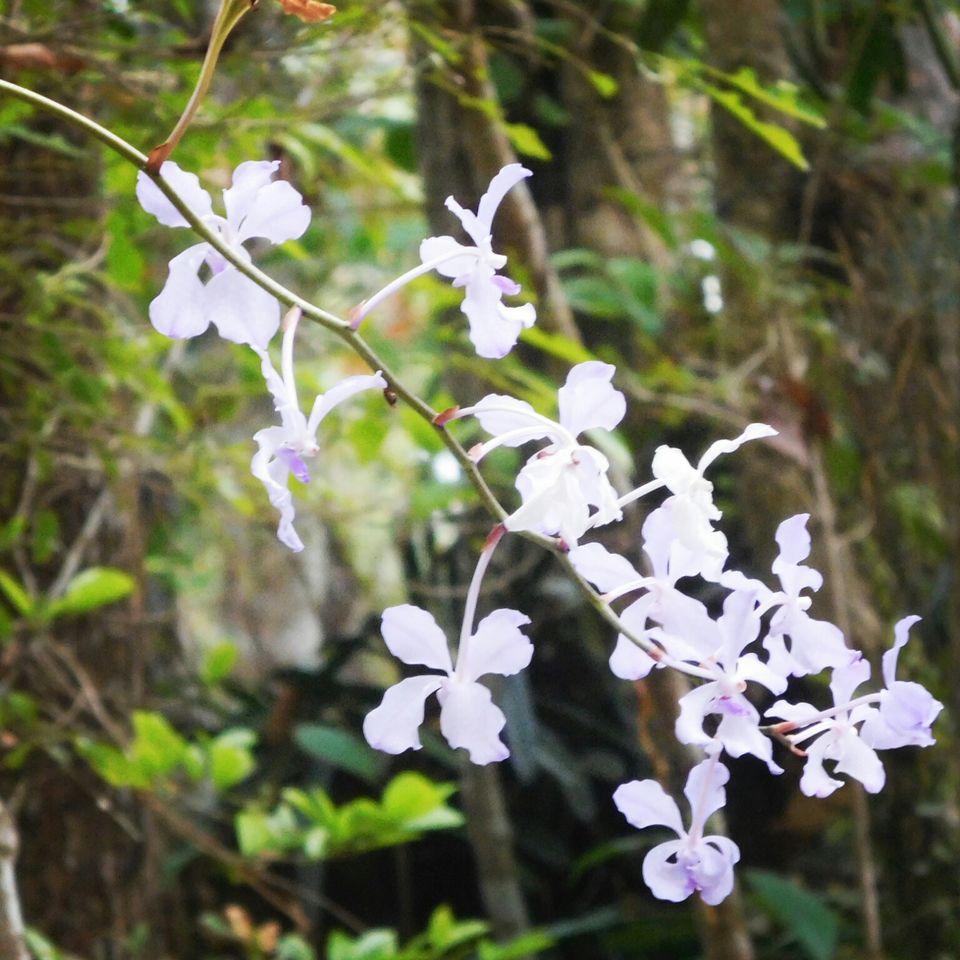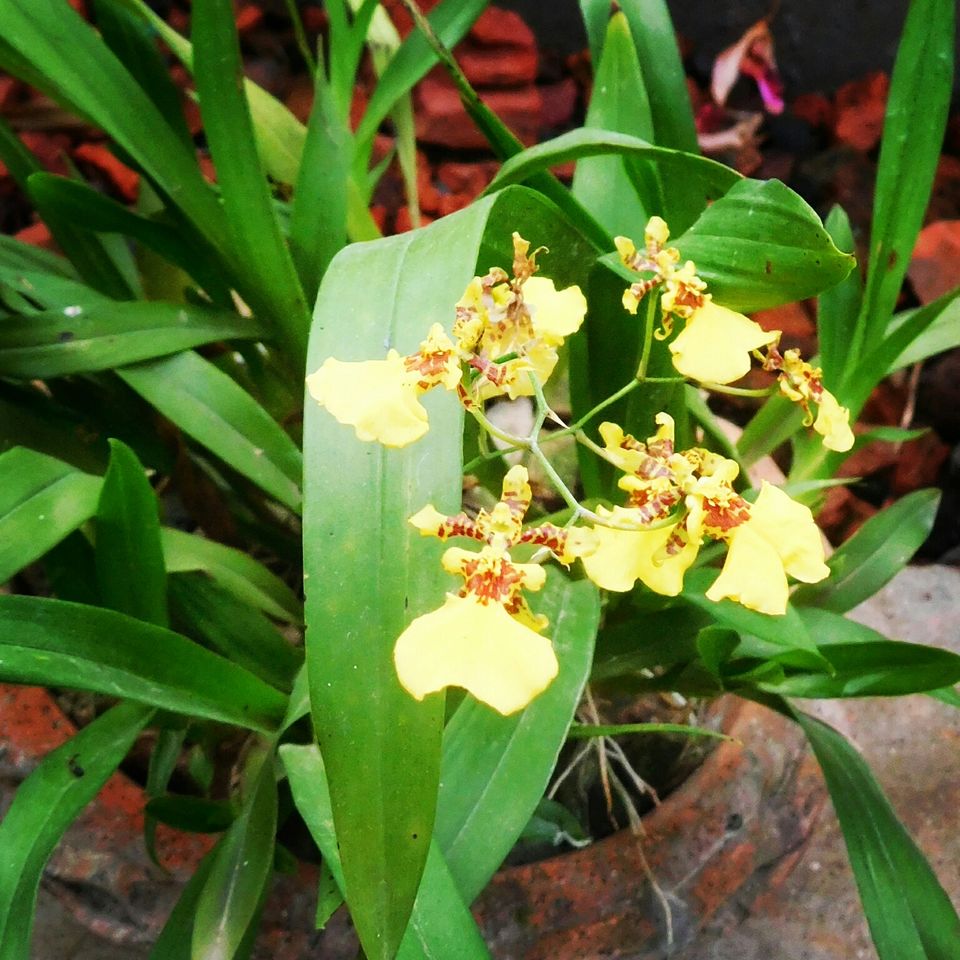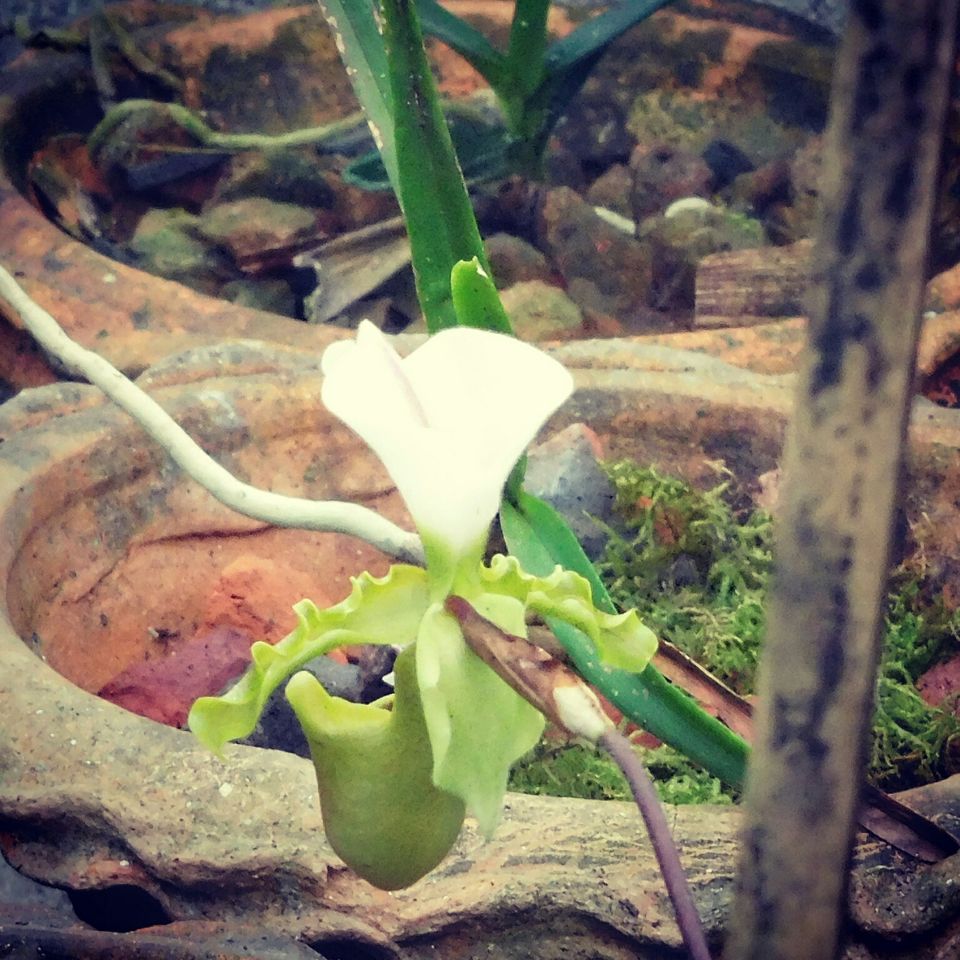 The calmness of the night was overwhelming and was spent chatting near bonfire. It was 2am when I finally returned to my room but was not sleepy at all. As instructed I got ready by 4:30am in the morning for elephant safari. There are like three shifts for the safari, about 1 hour each. I took the earliest one. Kohora region was completely packed. So the resort arranged my safari in Bagori region along with transport. It took about 15-20 min to reach there. It was shivering cold,dark and completely foggy. I sipped some tea and had some Assamese coconut laddoos from a nearby stall. The dawn cracked and the morning light came visible,although the foggy curtain was still hugging the earth.
After about 1 km walk into the entrance of jungle and climbing a high platform ,finally I got into a giant elephant. The mahout rode her,slowly and steadily she (her name was Malati) took us into the jungle along with numerous other safari elephants. It was a completely different experience from the jeep safari. Jeep safari felt safe and less scary. But venturing into small muddy trails with no sign of definite roads, branches slapping faces and tilting of the elephant sides was really scary but amazing. After sometime through grasslands,trees and marshes I spotted a mommy rhino with her baby. It wasnt late till I spotted a crash of rhinos grazing. Although not allowed to get close to them because of safety reasons, on request, the mahout took us as near as possible. The innocence in their eyes and the tranquility with which they were grazing along with their young ones would touch everyone. Illegal Poaching and regular floods has lead to decrease in their population with only few remaining. Although I couldn't spot tigers as they were much deeper in the forest and time was limited. We spent some more time spotting herds of deer, wild hen, boars. As we returned to the entrance, I thanked the mahout and patted malati for the amazing safari.
After grabbing some food, I took a stroll in the nearby tea estate where the horizon seemed lost in greenery,as if green was the only pellet left when god made that place.
With a heavy hearted parting words with hotel owner and other tourists, I took a bus to Guwahati from kohora with happy memory of Kaziranga, that will always be carved into my heart with a smile.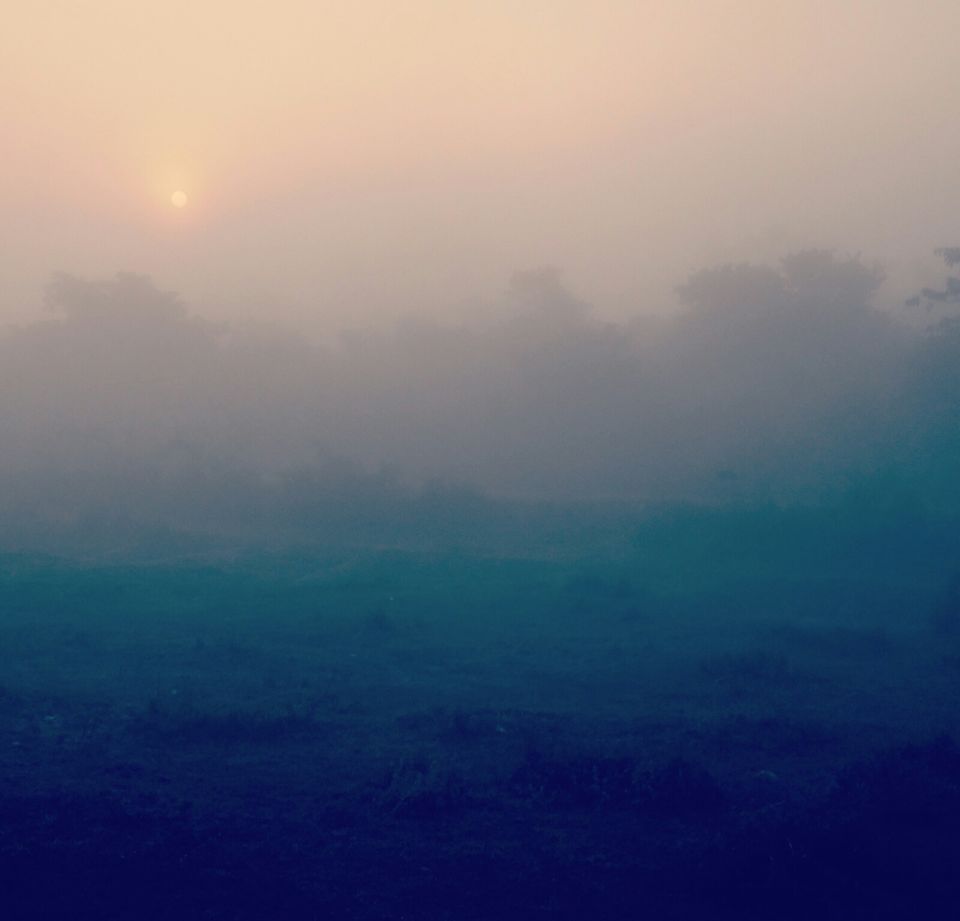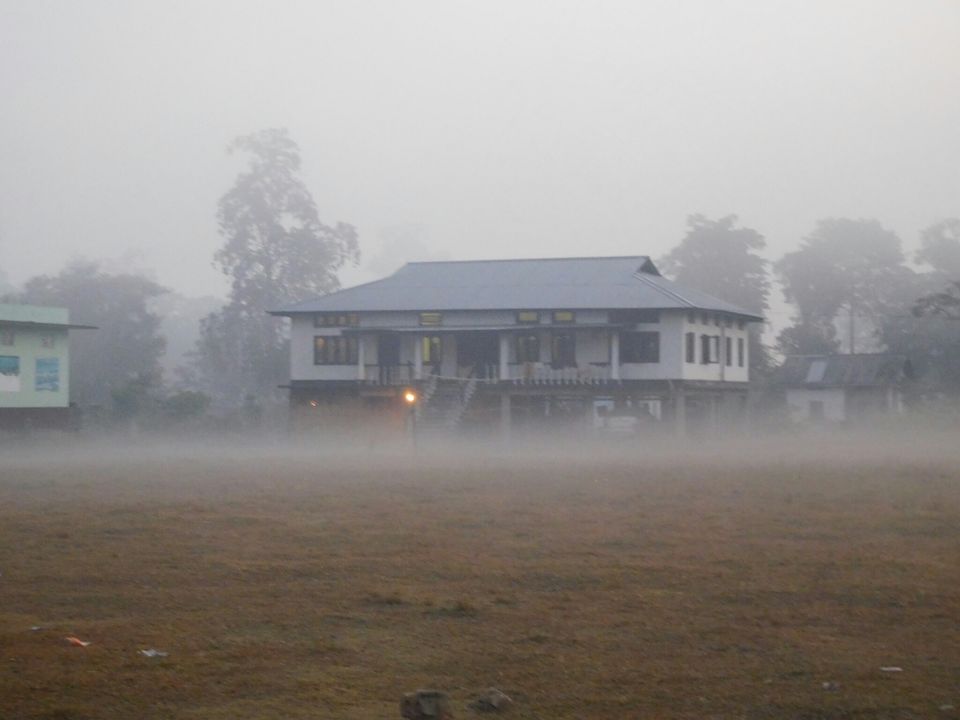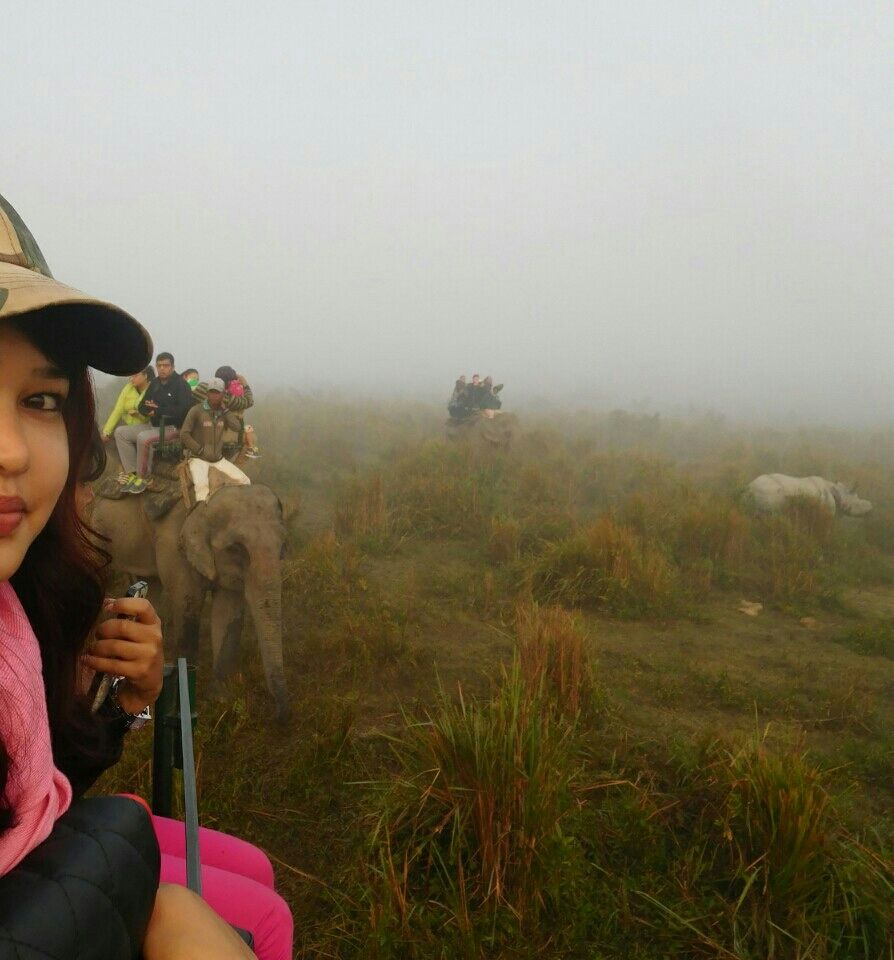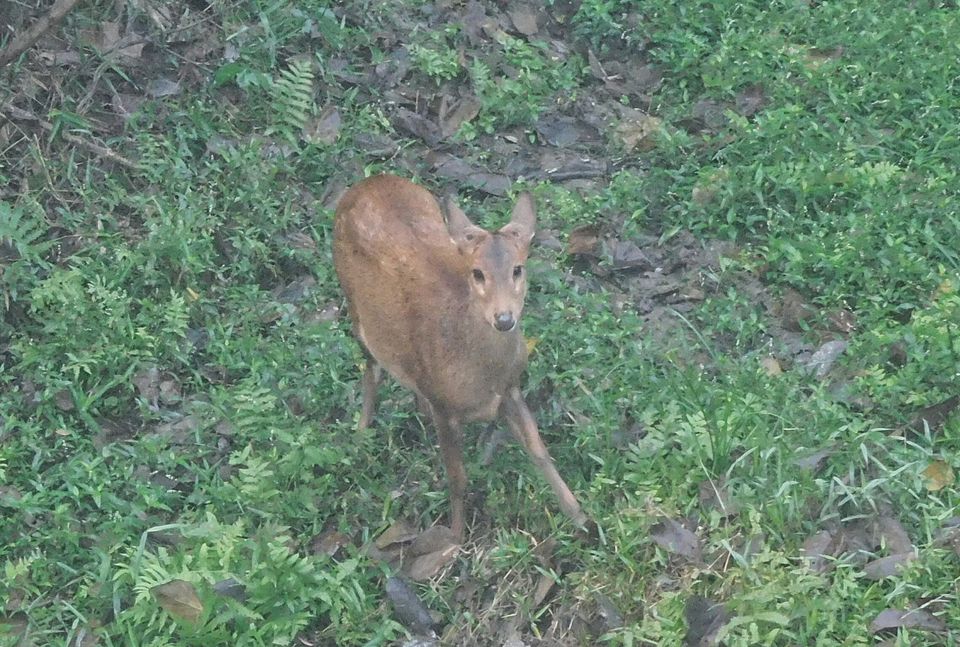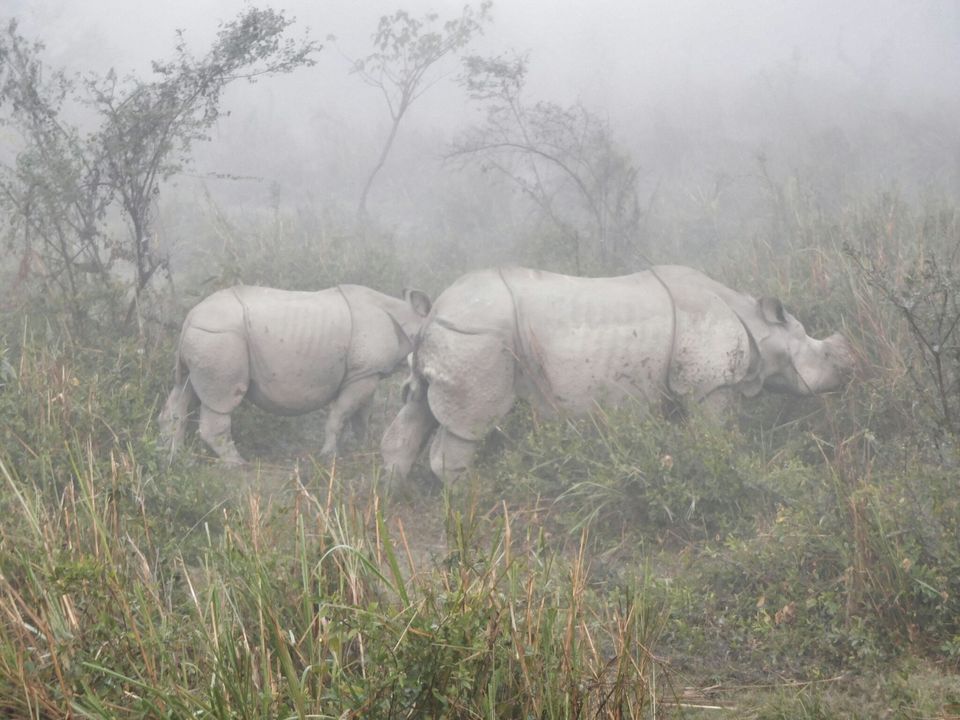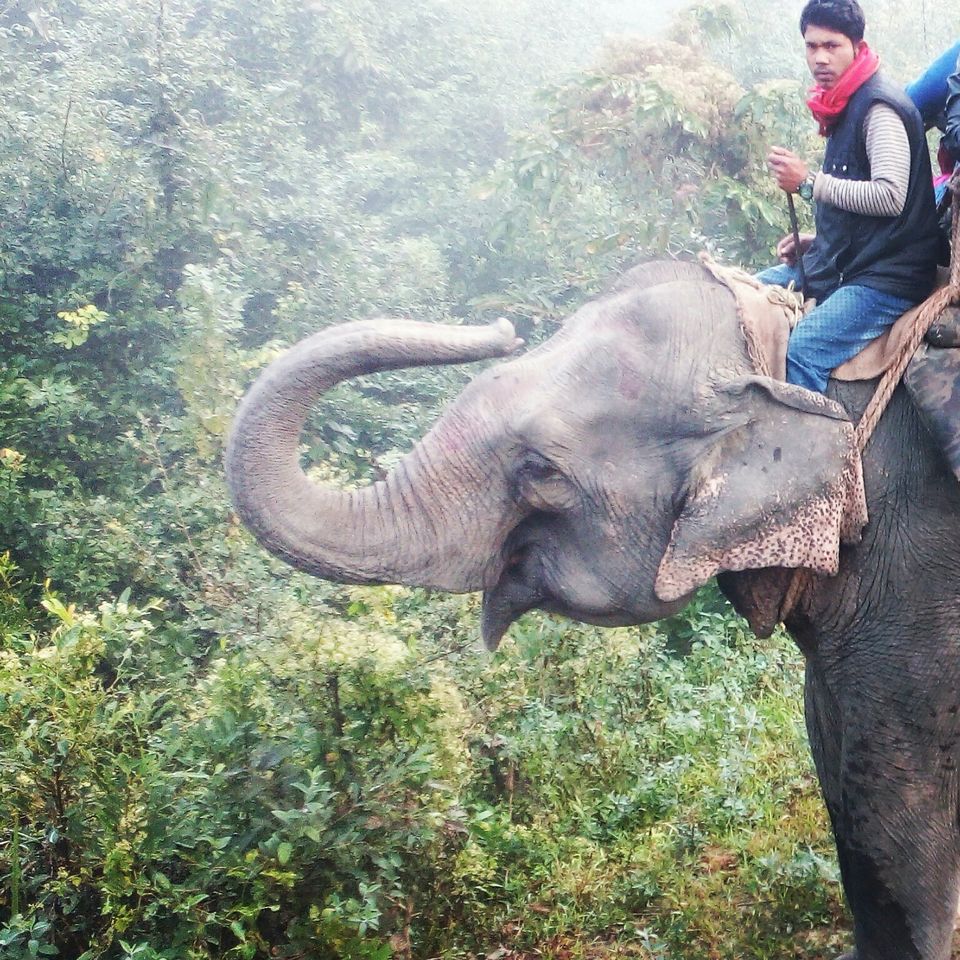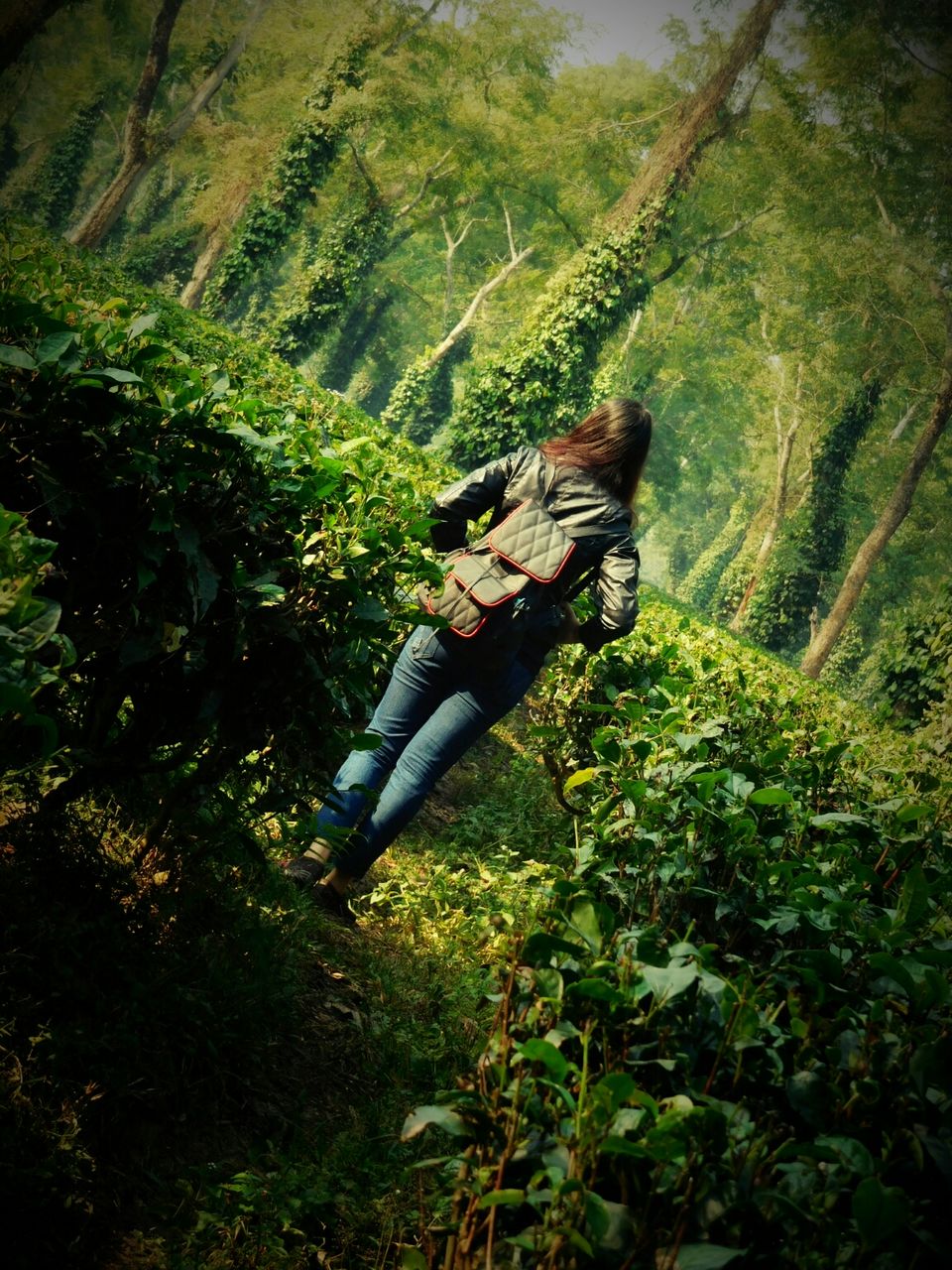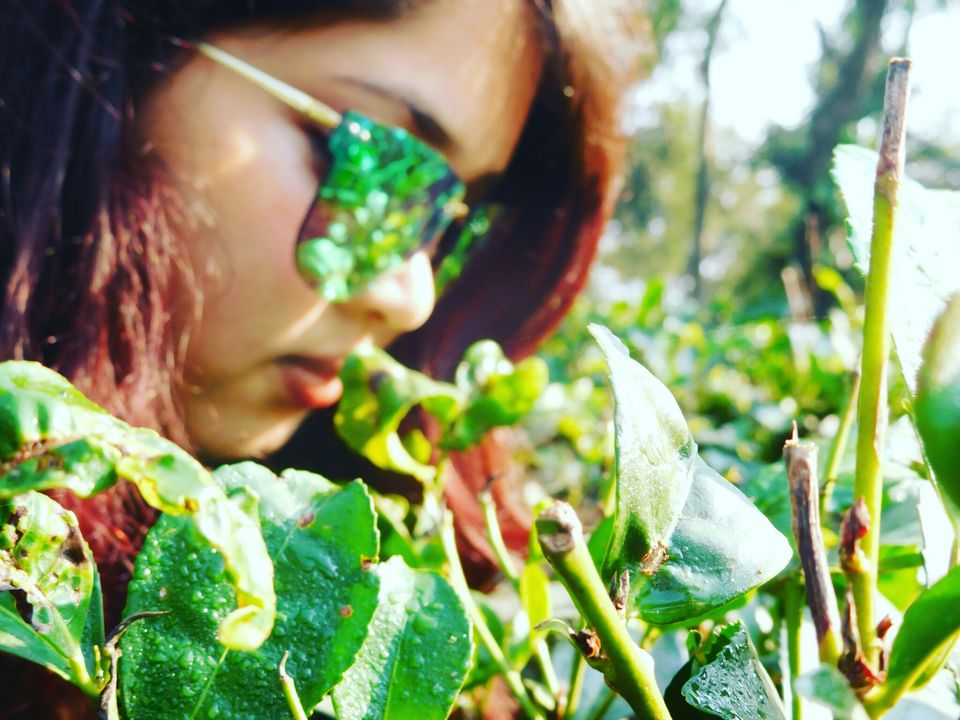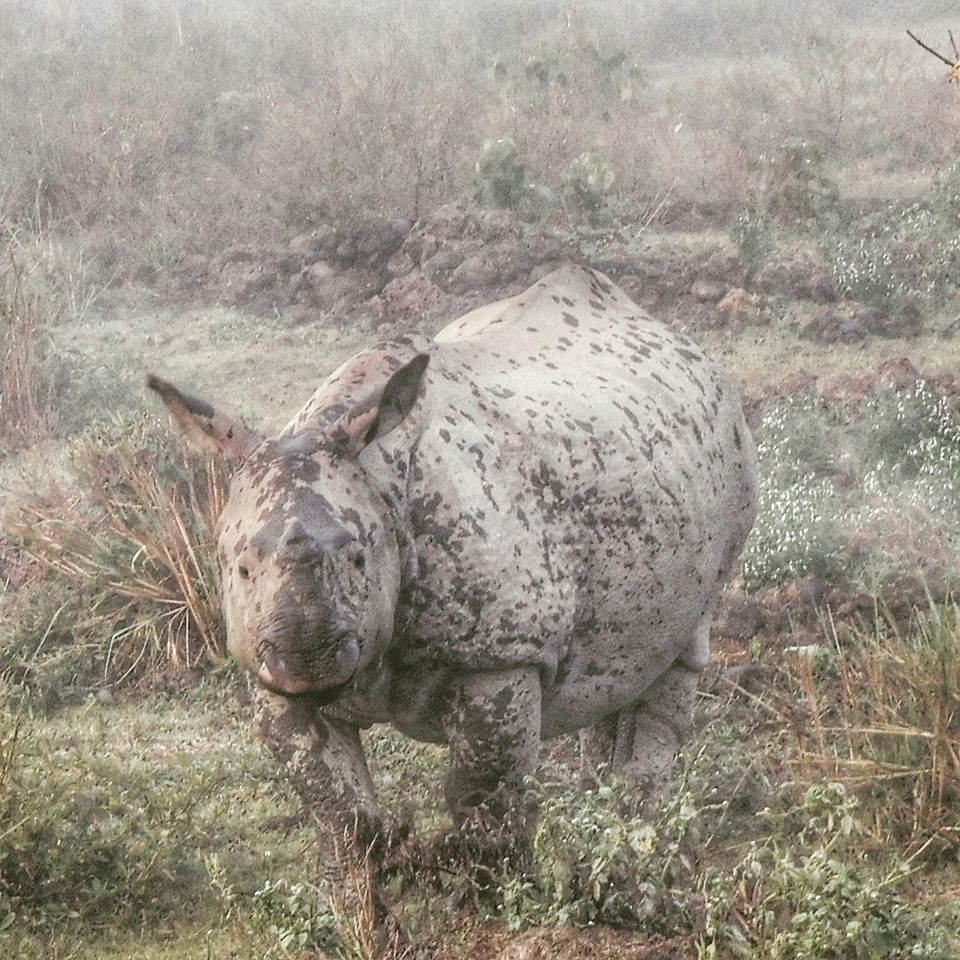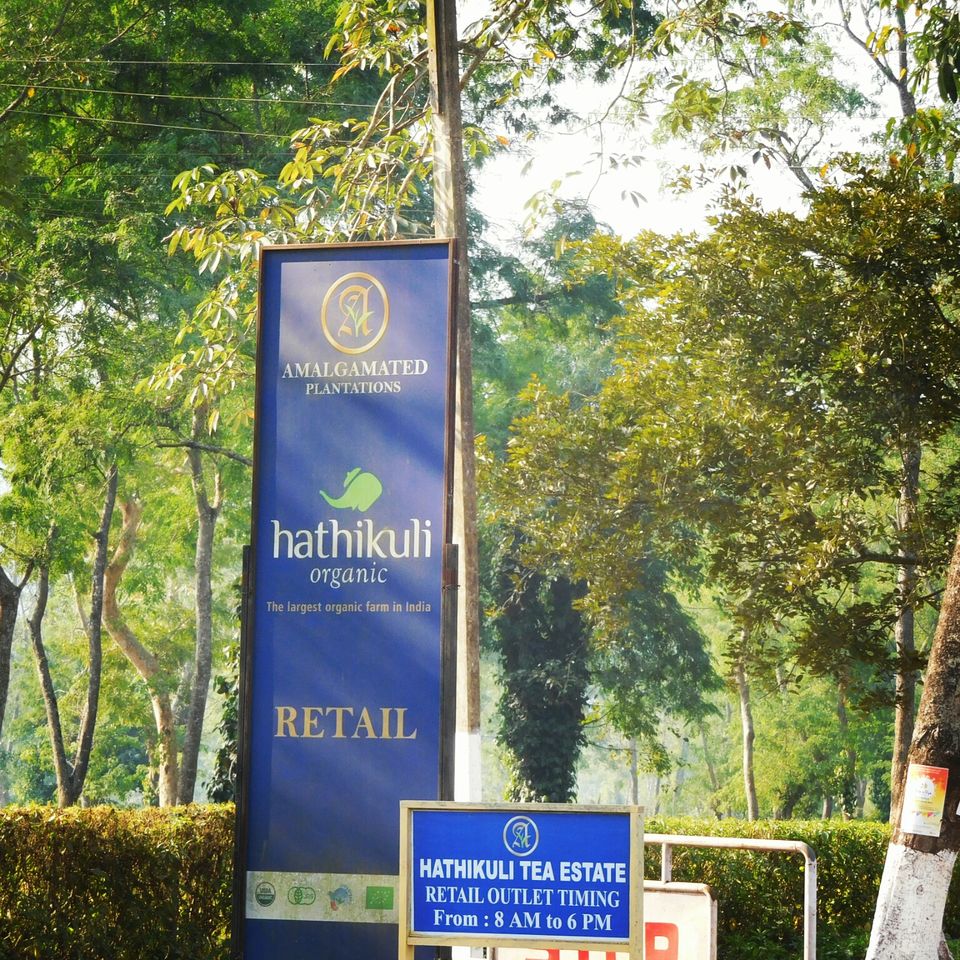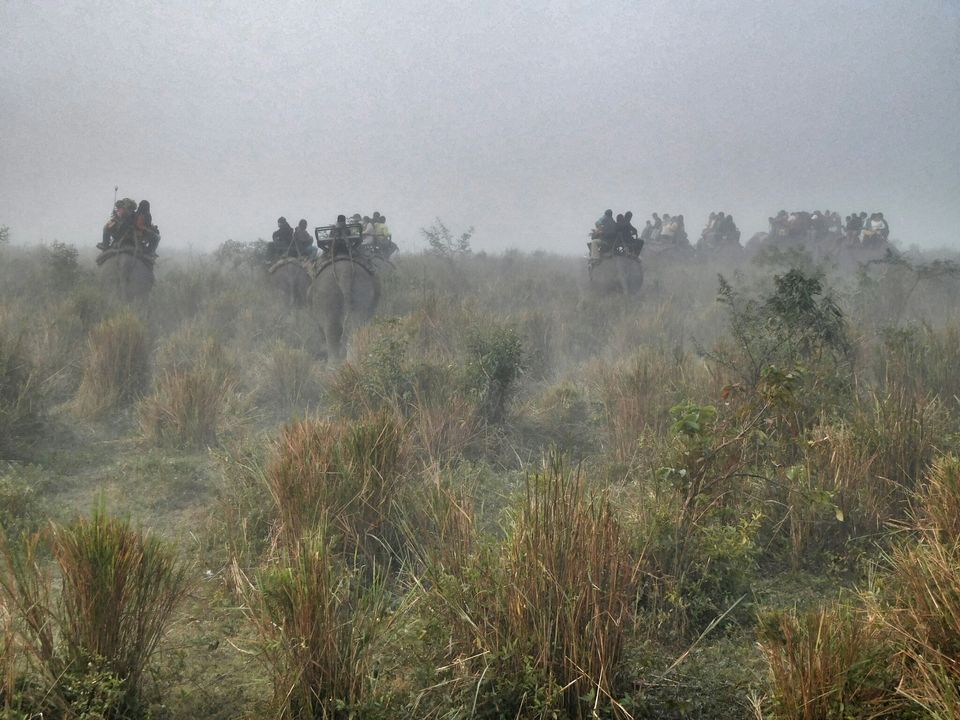 Borgos resort,fooding and lodging,outdoor activities, kohora- 7399041193
Infinity resort -03776294255
Landmark woods -18001804924
Tips- Safaris needed to be booked prior (atleast 24hours) in peak season. Better to stay in calm lodges to get the better taste of jungle night. Many outdoor activities are included in some resorts like fishing etc. Assam govt tourist lodges and guest houses will be best if you are searching for budget stays,where online booking can be done. If possible, book a return bus ticket after landing in Kaziranga to decrease some last moment work. The mahout will have amazing stories to tell, have a conversation. Have taste of ethnic food in orchid and biodiversity park. Taste the Assam tea!
Elephant safari cost along with transport - 1200
Jeep safari in kohora -1400
Orchid park along with camera charge -100
Food and lodging- 2500
Miscellaneous -500
Frequent searches leading to this page:-
kaziranga tours dibrugarh assam, kaziranga national park assam tourism, assam tourism kaziranga package cost, assam kaziranga tour