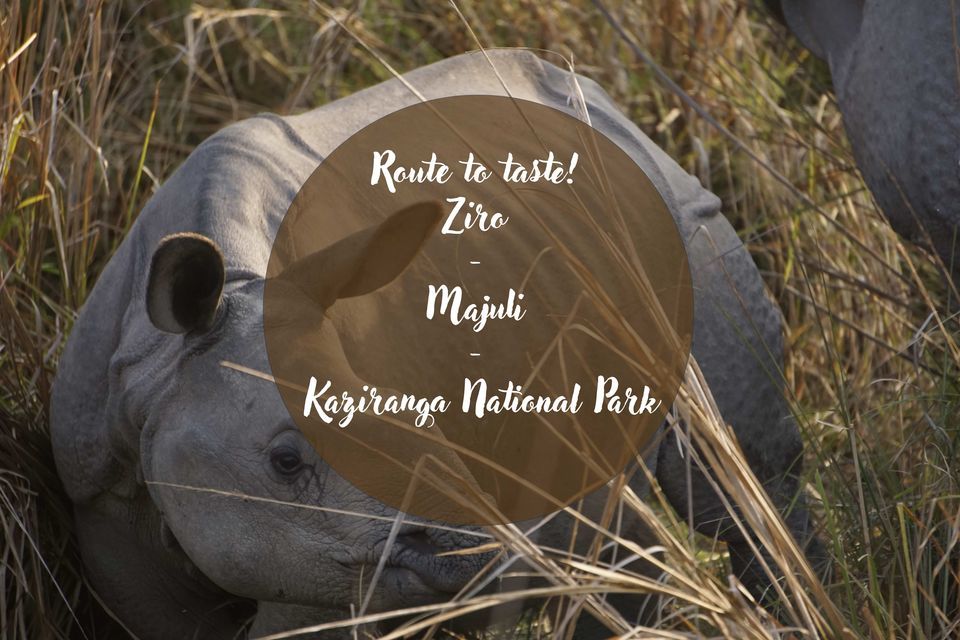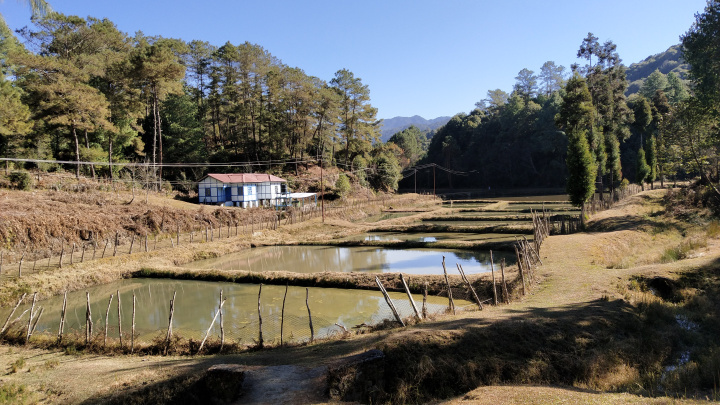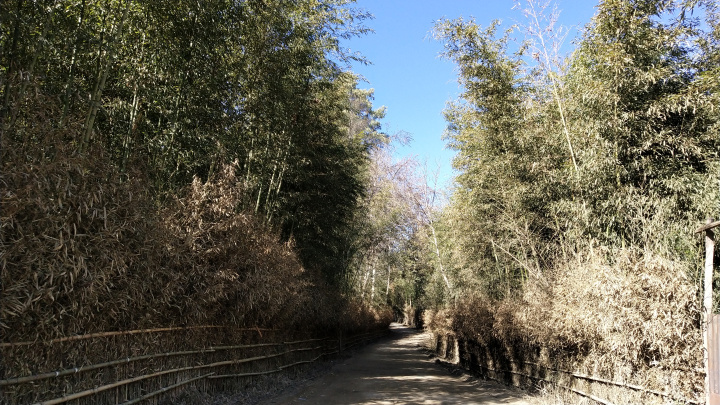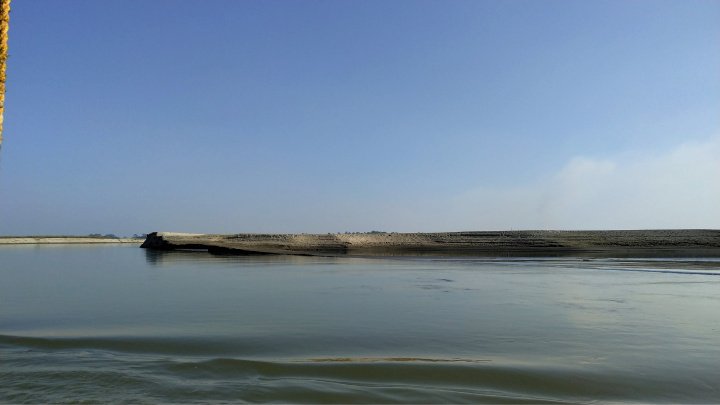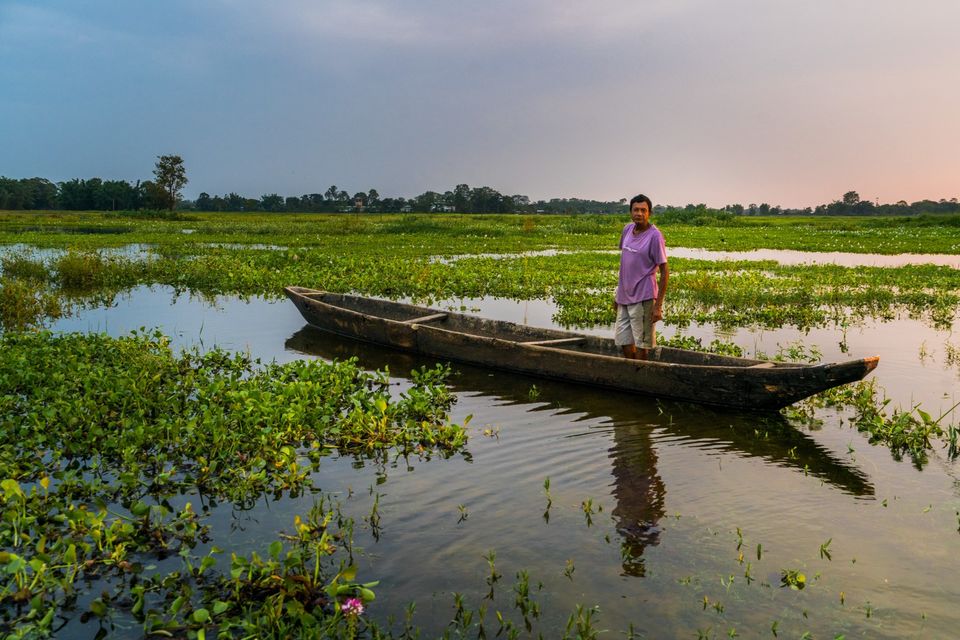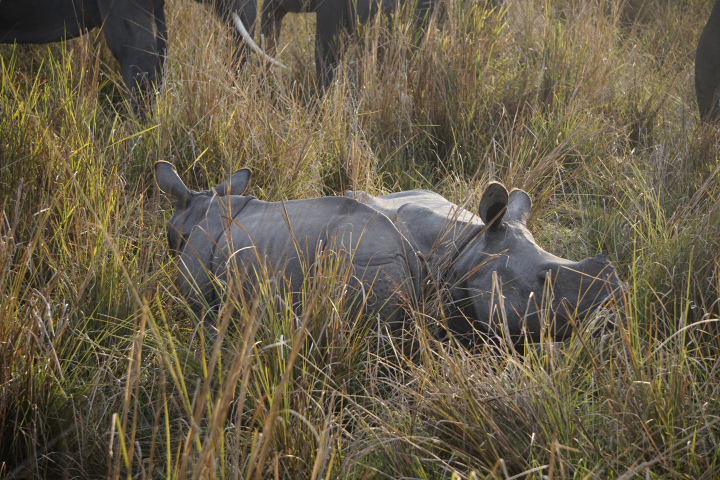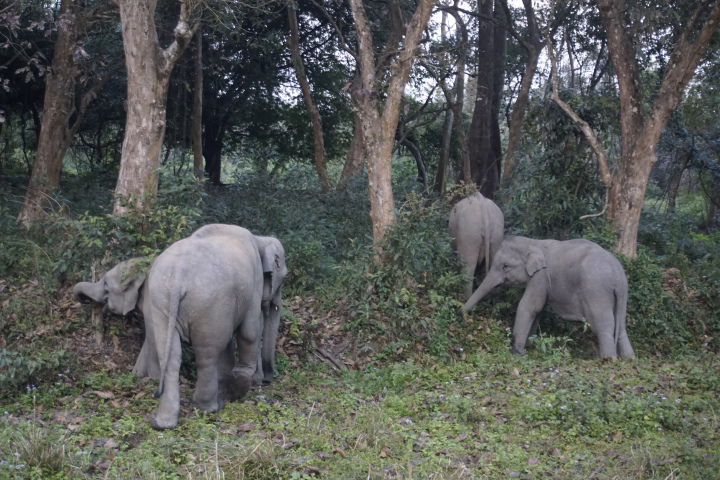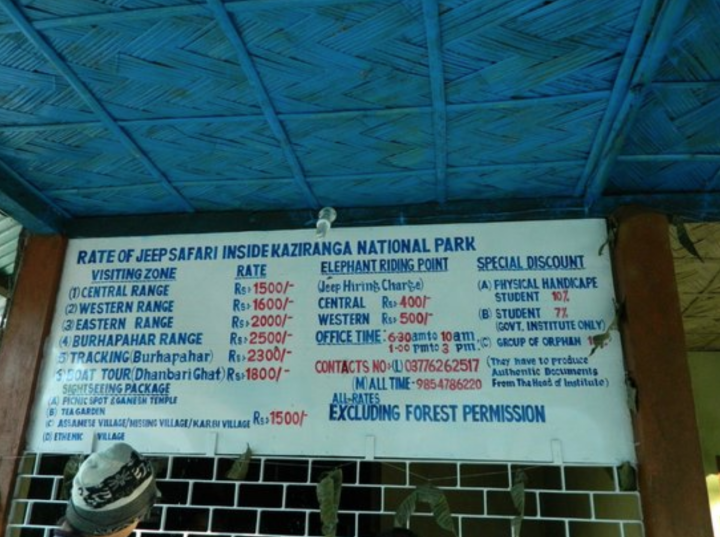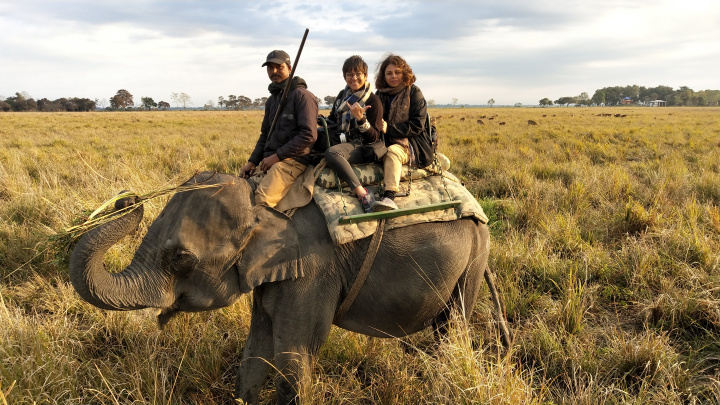 In the extreme far off east of India lies the state of Arunachal Pradesh, the state needs to be explored but is often ignored. With handful of information gathered from articles/ Instagram/ blogs/pictures scattered bits in everything, we decided to embark our journey to Ziro instead of Tawang as the weather in Tawang was extreme bad and too cold for our liking.
With its road infrastructure in the bad state and high security measures with Indo-China Border , Arunachal Pradesh seems to be least visited , making ILP(Inner Line Permits ) For Indians as Well as Protected Area Permit - PAP for Foreigners compulsory and quite taunting. However that shouldn't stop you for making travel plans to Aruanchal Pradesh. There is so many things to acquire best experience from this quaint serene state other wise known as the land of dawn-lit mountains.
With this destination in mind, we were off to this route Ziro- Majuli - Kazirnaga.
Ziro
Getting there
We boarded Donyi Polo Express train that departs from Guwahati (Platform no 6 ) at 9:30 pm and reached Naharlagun at 5:30 pm.
At around 5.45 pm when we reached Naharlagun station, we were checked for ILP documents for Indians in order to visit Arunachal Pradesh. For more information, please visit this site ILP Arunachal Pradesh.
Same also applied for foreigners, however they cannot obtained Protected Area Permit (PAP) from online and need to visit the headquarters or through agency. For more information, please
It is important to have an Inner Line Permit (ILP) to enter Arunachal Pradesh. You can apply for this online for Rs.100 or get it over the counter if you're landing into Guwahati airport in Assam for Rs.400. It is important to mention which district and destination in Arunachal you're heading for as the permit varies for different states . You can add as many options as possible, the more districts/states you apply for , the longer it takes for the authority to get back to you and approved it. It can varies from 24 hours to maximum a week on the working days.
This ILP is checked at Naharlagun on your way into Arunachal Pradesh if you follow Route 1 by train. There are checkpoints on the other routes as well.
From Naharlagun, speak to any police or military officers, they would guide you to take a bus to Naharlagun Sumo Station. We were saved by luck for few seconds to get a shared seat to Ziro otherwise we may have to wait for another four hours. Shared Taxi to Ziro costs ₹ 350 per head.
At Ziro Sumo Station , we had to hired a taxi for ₹ 300 to Siiro which is 4 kms aways from Ziro. Please note , try to book accommodation as close as possible near centre hub if you want to save your expenses.
Tryst with Apatani tribes
Ziro is home to its unique tribal heritage - Apatani tribe and famous for its pine-clad gentle hills around it and rice field all around. It's best to walk around especially Hong Hari, and Bulla village where older women resides by. The Apatani tribe are well known in the region for the particular tattoos and nose plugs adoring many of the older women's faces in order to make them less appealing. according to native stories. However tattoos and nose plugs have been banned few years back and you find older women have nosplugs unlike the younger generations.
Apatanis follows Donyi Polo ( yes it's familar, Train from Guwahathi to Naharlagun is named after this religion) in which they worship Donyi , the sun and Polo the moon along with their ancestor Abotani.
Relax in Ziro Puta
From Ziro Puta viewpoint near airstrip- cantonment area, one can see a scenic landscape of Old Ziro surounded by conical blue pines, rice farms and snow capped mountains.
Trek to Talle Valley
If you plan to spend more time in Ziro for 3- 4 days approx, on local's recommendations, please make a visit to a beautiful trek through the unexplored temperate forests of Talle Valley Wildlife Sanctuary in Ziro valley,Arunachal Pradesh.
Sunset in Tarin Fish Farm
A high altitude fishery farms is located in Siiro. Fishes of various breeds are bred in the pond. In this way the Apatanis cultivate not only rice but also fishes in their field.
Other places to visit are Ziro Music Festival - the festival that is occured in the month of September for music enthusiasts, Kile Pakho - a viewpoint where one can see the Himalayan peaks, and Shivam Linga around 4 km away from Ziro.
Where to stay in Ziro : - Siiro Resort | Gobibo | contact 03788 225 123 - Ziro Palace Inn |Gobibo | contact 096129 14294
There are few homestays which have authentic connections with Apatani clans . Check out like View Point Home Stay | contact 089743 84507 |₹ 1200 per person including food
Majuli
Getting there
Since we intend to go to Majuli, we had to stay back in Ziro as there were no transports that could take us to Lakimpur on New Year Eve. Please note, plan in advance and be informed in advance in case to avoid clashes with public holidays.
However the details of the plans is the same. To head to Lakimpur, we had to book in advance a early morning shared sumo to Lakimpur. A tortuous journey to Lakimpur with Rough route as much as it's a beauty to watch gushing ravines, deep gourges and untouched landscapes.
From Lakimpur , take shared tempo to Kabuli Ghat/ Khabolu Ferry Services, Hastinapur. Cross the river Subansiri which takes around 11.2 km to Chitadhar Chariali , one of the junction at Garamur.
We were not guided well by the crew who worked in La Maison De Ananda and ended up taking a longer route via Bhipuria toward Dhunagiri ghat which tooks 4 and a half hours instead of the expected route which takes 2 1/2 hours which is via Khabolu Ferry Service from Lakimpur. They were quite clueless about route from Lakimpur .Nearly wasted half a day. Otherwise the accommodation is good.
The Spiritual River Island for Hindus that resides by. Peppered with around 22 satras in largest river island in the world ,explore the largest satras include Uttar Kamalabari (near the town of Kamalabari), Auni Ati (about 5 kilometers from Kamalabari) that is the oldest satra and Garmur.
Stroll down the lanes in village Majuli and soak in incredible sunset view.
Visit the Samaguri Satra where you would experience the mask making and its cultures.
Majuli would leave you spellbounded , transfixed you in organic and sustainable environment.
Where to stay in Majuli : - La Maison De Ananda | Booking.com | ₹ 840 - ₹ 1800 per night
Kaziranga National Park
Wrapping up North East India travel with a visit to the protected area in the northeast Indian state of Assam - Kaziranga National Park .Spread across the floodplains of the Brahmaputra River, its forests, wetlands and grasslands are home to tigers, elephants and the world's largest population of Indian one-horned rhinoceroses.
Formed in 1908 on the recommendation of Mary Curzon, the park is located in the edge of the Eastern Himalayan biodiversity hotspots - Golaghat and Nagaon district. In the year 1985, the park was declared as a World Heritage Site by UNESCO. Along with the iconic Greater one-horned rhinoceros, the park is the breeding ground of elephants, wild water buffalo, and swamp deer. Over the time, the tiger population has also increased in Kaziranga, and that's the reason why Kaziranga was declared as Tiger Reserve in 2006. Also, the park is recognized as an Important Bird Area by BirdLife International . Birds like lesser white-fronted goose, ferruginous duck, Baer's pochard duck and lesser adjutant, greater adjutant, black-necked stork, and Asian Openbill stork specially migrate from the Central Asia during the winter season.
Safari Zones
All these ranges have own flavor. To denote one as best is really difficult, but if the presumption is to see maximum animals then per my experience I'll say Kohora.
Mihimukh in Central Range at Kohora Bagori in Western Range at Bagori Agaratoli in Eastern Range at Agaratoli Ghorakati in Burapahar Range at Ghorakhati
Bagori range: lots of rhinos, swamp & hog deers, water buffaloes and huge flocks of migratory birds like geese, ducks, pelicans and other water birds.
Kohora range: Same as Bagori with elephants, otters (if you're lucky), Sambar, Eagles but less water birds
Agoratoli range: Incredible flocks of waterfowl especially bar headed geese, waders, pelicans, eagles, other water birds, forest birds, elephants, buffaloes, hog deer and less rhinos.
Getting there
From Garamur junction opposite to Garamur Satra, we hike up a auto to Kalamkari Ghat. The auto leaves as per the ferry timings which occurs every one hour starting from 7.30am.
We board onto a ferry that cross the Brahmaputra River to Nimati Ghat, it is one of the most scenic beauty with white sand islands, grass and boats.
From Nimati Ghat, with the suggestion of our fellow traveller we hop onto to board taxi tempo near to Jorhat ISBT from we could get a bus to Kohora , Kaziranga for ₹ 120 per seat. Please follow up with big transport like bus rather than small tempo which may charge you more. The bus was very comfortable.
Finally we reach Kohora market and head to our accommodation.
Information
Elephant Safari Booking
For elephant safaris you have to book the night at around 7 pm before if you want to do from government tour organiser. You can head to the central booking office located near Jupuri Ghar.
We wanted to do Elephant Safari Centre range and heard it's much more better than Western range. However Centre range is only one range organised by Govt, and hence preferences are given to Foreigners, then VIPS, then Indians and last is Private Agencies. Believe in your intuition where foreigners are less in the season , you would be lucky to get the seats like us. Slots of timings are 5.30 am , 6.30 am and 7.30 am as per to the seat availability. There's limited spots per day so you have to make sure you get one!
We went in queue at around 5pm and was the first one in line. Remember if you want to do self booking instead through private agencies which may charge you for around ₹ 1500 to ₹ 3000 for elephant safari. From sources, we came to know there is veterinary doctor only in Central Range unlike the other ranges. Hence the government is extending their protection to foreign tourists to ensure no befalls happen to them. Do not believe the tour package organisers that claim they might get elephant safari bookings at exorbitant prices.
By touring in Elephant safari, you will across rhinos and other animals nearby unlike jeep safari that might scare off the animal by its jeep sounds.
However you can try jeep safari to take the overview of the range , which we didn't take it as we were happy and satisfied with elephant safari.
Safari prices for Kaziranga National Park in 2019
For elephant safaris you pay 1950 rupees per foreign adult . For Indians it's 900 rupees. Camera fees are 200 rupees per foreigner, 100 for domestic tourists.
For jeep safaris you Pay 1750 rupees per jeep for central reserve. You also pay a camera fee and entry permit as above (but not if you've paid these already for elephant safari). As before, join up with a group to make the price go down if you're travelling solo.
You pay different prices per tour and area. See the sign below for all prices. With this you get a jeep and a well trained driver that speaks English and Assamese to guide you on a safari
Things to do in Kaziranga National Park
Explore and Enjoy Elephant and Jeep Safari , one can enjoy the sight of the one-horned rhinos along with other exotic animals and mesmerizing landscape in a safari.
Assam is famous for its tea plantation and soothe yourself with a Tea estate tour like Diphu Tea estate and visit Orchird Biodiversity around 4 km away from Kohora market, which houses not only various plant and herb species but also handicraft and folk performances of Assam.
Where to stay in Kaziranga : - Dhanashree |dhanshreeresort.com| ₹ 1680 - ₹ 4500 per night
Travel Checklist
Assam Tourism Development Corporation Ltd | http://www.assamtourismonline.com/
The Official Website of Meghalaya Tourism | http://megtourism.gov.in/
Arunachal Tourism | http://www.arunachaltourism.com/
Stay connected on the go with data with followed by and Airtel. It works well in almost all states, except in remote areas, BSNL is preferred. Try to Bargain! Price may not turn out what they quoted in some places. However the people of North East are very humble and kind hearted. If you are travelling by own means like solo or using public transports, try to be back by 4pm as it get dark at night during winter season( no streetlights in some places) and there are lesser availability of public transports / ferry mostly after 3/4pm.