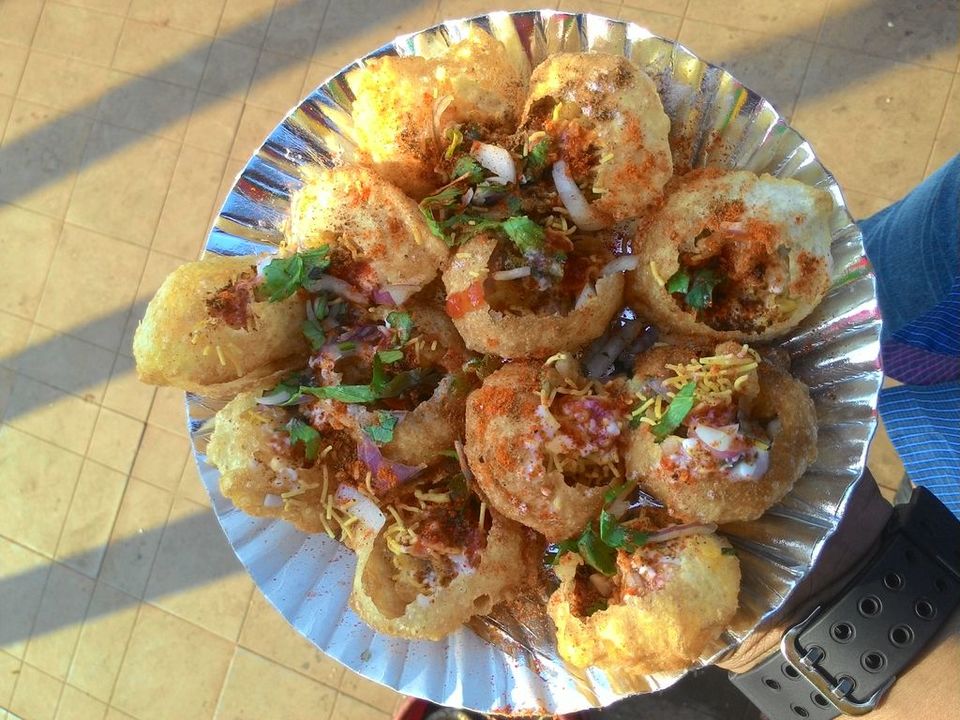 The most favourite street food for all age group of people, this is the only street food that everyone loves in my family. Pani puri is just a life saver for the us, don't know who is the inventor of this food but yeah if anyhow we get to know the inventor, im sure all of India will come to thank him/her.
7. CHANA GARAM (₹10/-)
Last but not the least chana garam is the must have street food in this list and i couldn't skip it from this list as i myself have eaten this street food so many time from my childhood time that it even doesn't feel as a street food now a days. It has become an daily meal for most of us (including me).
Remember sometimes when you are very hungry and you just wanna eat some really good but don't wanna cook, i know although everybody are lazy this days but still want to order food or just go outside and eat something but wait wait....why to waste too many money on food to silent your hunger whereas you can eat some best street food under ₹100/- yeah seriously. So let me tel l you guys in depth about this foods, let's go.
1. PAU BHAJI (₹40/-)
This is a great food if you are really hungry and wanna grab some thing tasty, spicy, mouth watering, and aah wait words are less to describe it you can jus feel it.....yuum.
2. ROLLS (₹50/-)
Oooh when its rolls i just can stop myself from getting one even my mouth was watering while i was writing this blog....hahaha.....and what to say about double chicken roll, man its just an insane food and i can just eat this and live my entire life on it. Rolls are the best according to me as even vegetarians and non-veg people both can have its delicious experience.
3. ALOO PURI (₹20/-)
You say it aloo puri, puri sabji, or whatever it is the most eaten street food in India even if people say that they don't eat or like it but inside they have also eaten it as its the only street food which fills your belly under very less amount of money......i almost eat this everyday.
4. SAMOSE (₹10/-)
Its the one and only king of street food or else you can that when you reach a street food vendor and are confused at last you can simply choose it as its the only thing that coms in everybody mind at last and when paired with chole its just wooow man something extra ordinary.
5. PARATHE (₹20/-)
How can someone forget paratha from this list, its the necessary food under street foods, i still remember that during my class 9th and 10th i used eat paratha each and every day as a breakfast with my friends. this little food made our childhoods awesome and memorable.
6. PANI PURI (₹10/-)