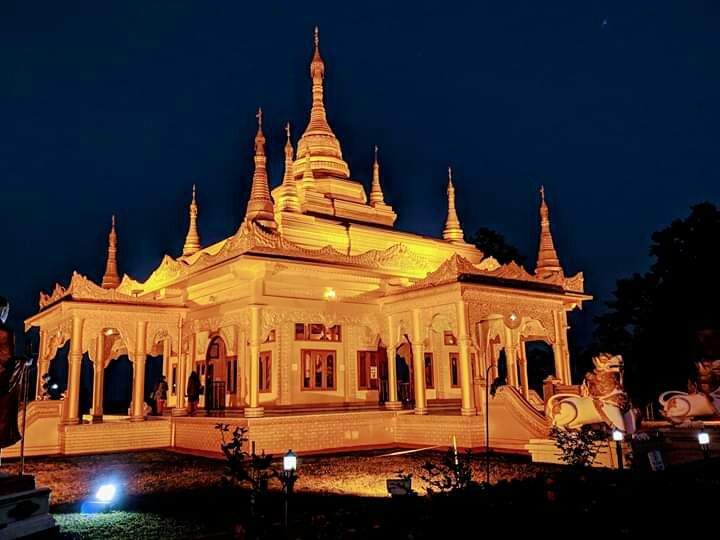 If you are searching for a variety while selecting your holiday destination Arunachal Pradesh would be one of the perfect spots. Be it the natural scenery, majestic mountain or tribal culture of the people of Arunachal Pradesh. You are sure to be awestruck by diversity and colour Arunachal has to offer.
Here some of top places to visit in eastern Arunachal Pradesh.
1) NAMSAI
* Famous for: Buddhist Tample, Tribal culture.
*Major attraction: Chowkham, Golden pogoda, Tai khamti village.
* Best time for visit: During buddha purnima.
About NAMSAI:-
NAMSAI is a newly formed district in Arunachal Pradesh and it is one of the popular tourist hubs. Buddhist Golden Pogoda, scenic beauty of lohit and Dihing river and its Tai Khamti culture makes it one of the most visited places in Arunachal Pradesh. Once you comes to Namsai dont forget to try Tai Ethinic food which will definatly going to blow you mind.
HOW TO REACH:
AIR: Dibrugarh Airport is about 120 km away from Namsai. One can hire a cab from the airport to tinsukia.
Rail: Tinsukia railway station . Take an auto or a bus from the station to tinsukia town and from Tinsukia you can get Bus and sumo servises
ROAD: State trasnsport and Sumo from Tinsukia continuously throghout the day. The National highway 52 connect Tinsukia to Eastern Arunachal. Its best to hire a cab from Tinsukia station.
PLACES TO VISIT:
*Golden Pogoda, Namsai
* Lohit river bridge.
* Chowkham Village.
WHERE TO STAY:
In NAMSAI either one could stay in Government Inspection Building or Hotels.
Hotels in Namsai:
*Arunjivita
*Wood Packer Inn
*Hotel Navember (7640910747)
For more information pls visit my blog https://exploringnortheastjajabor.blogspot.com/