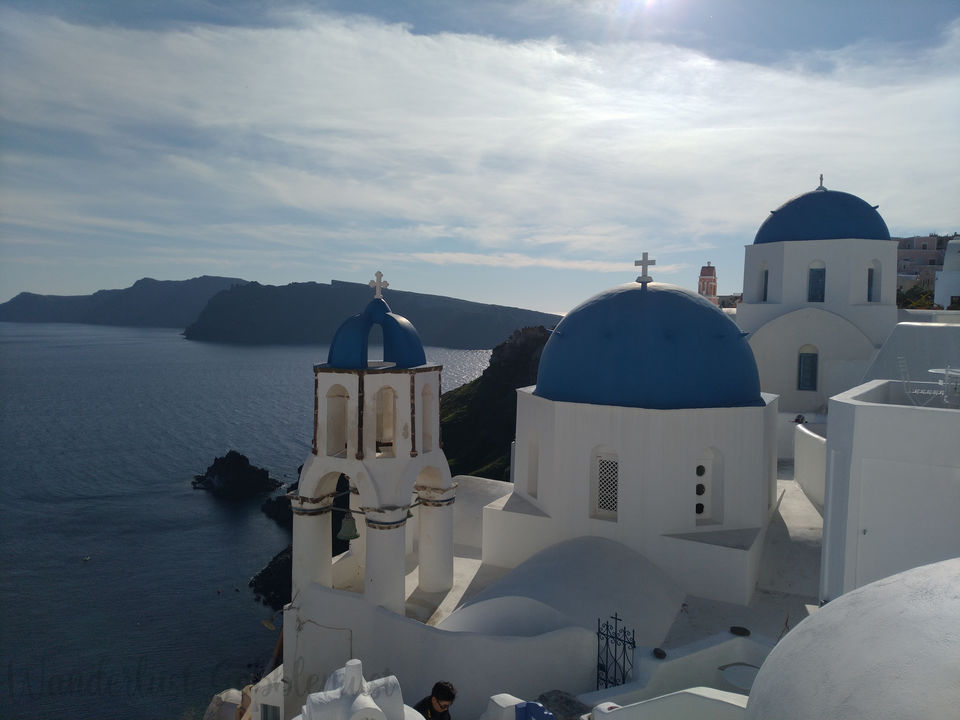 Santrorini was the 4th stop of our first foreign trip. We came from Athens by the Blue Star Ferry. From Santorini we took an Aegean Airlines flight (with short layover in Athens) to Rome.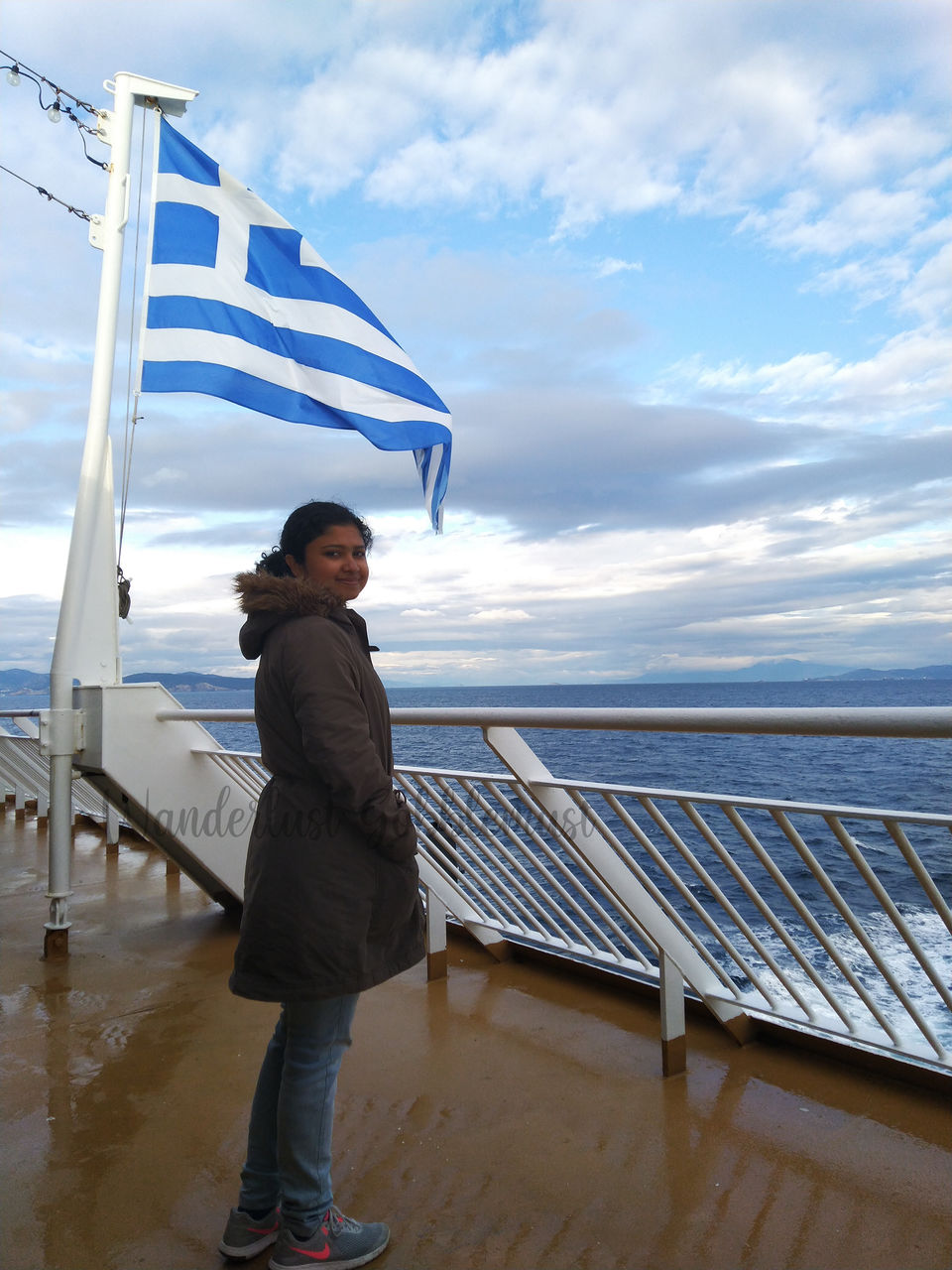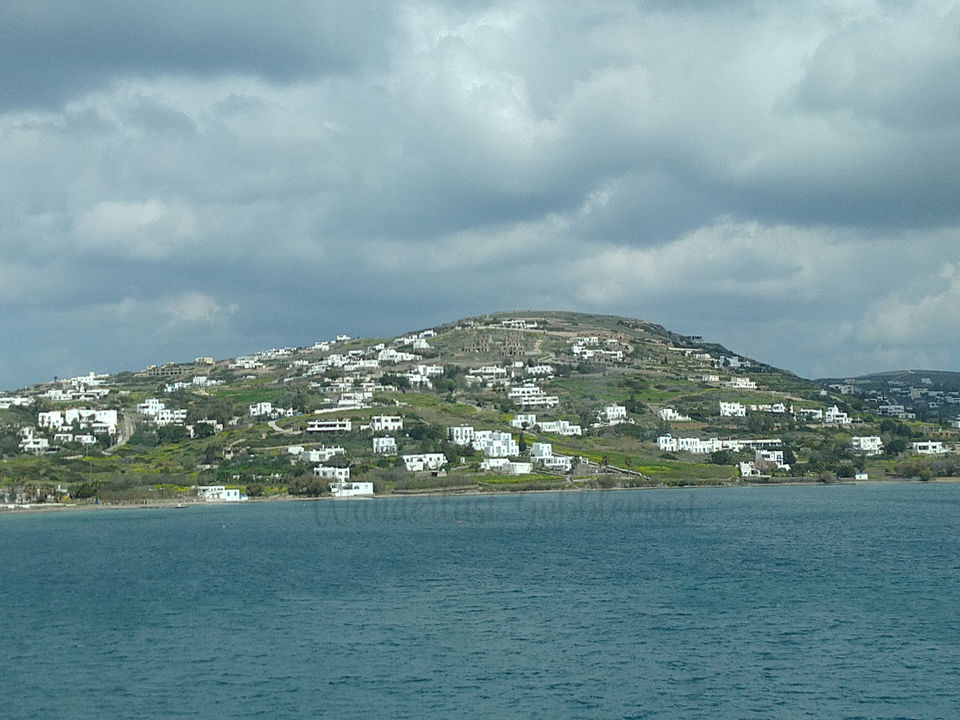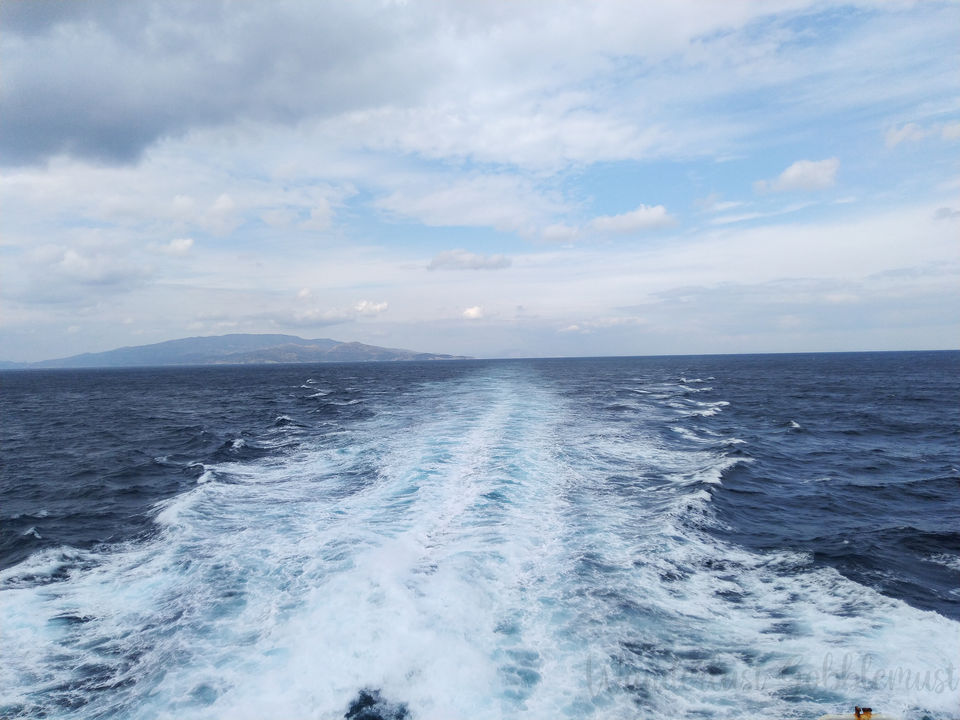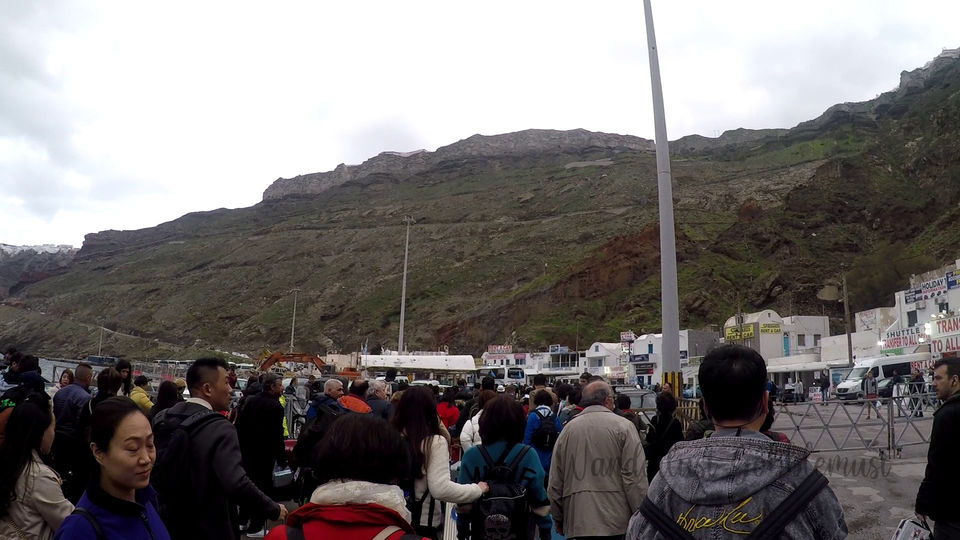 This gem of Aegean Sea can be reached from different cities of Europe by flight or by Ferries from Athens. We booked the Blue Star Ferry online (3 months ago) from their site: https://bookonline.bluestarferries.com/uts_web/BookOnline.aspx?lang=EN
We took the metro (Green Line) from Thissio to reach Pireaus Port at 6 am [Metros start by 5 am]. We bought lot of food from a café at the port to keep us full throughout the journey. We had to queue up to get inside the ferry. As it was offseason so the ferry was only 50% full. Hence we were allowed to keep all our luggage with us [ideally they would be stored in the luggage compartment].
The journey through the blue Aegean was mind blowing. Though we had booked inside seats, we spent most of the time over the deck trying to absorb the beautiful journey through all our senses. With 2 stops in between we reached Santorini at 2.30pm.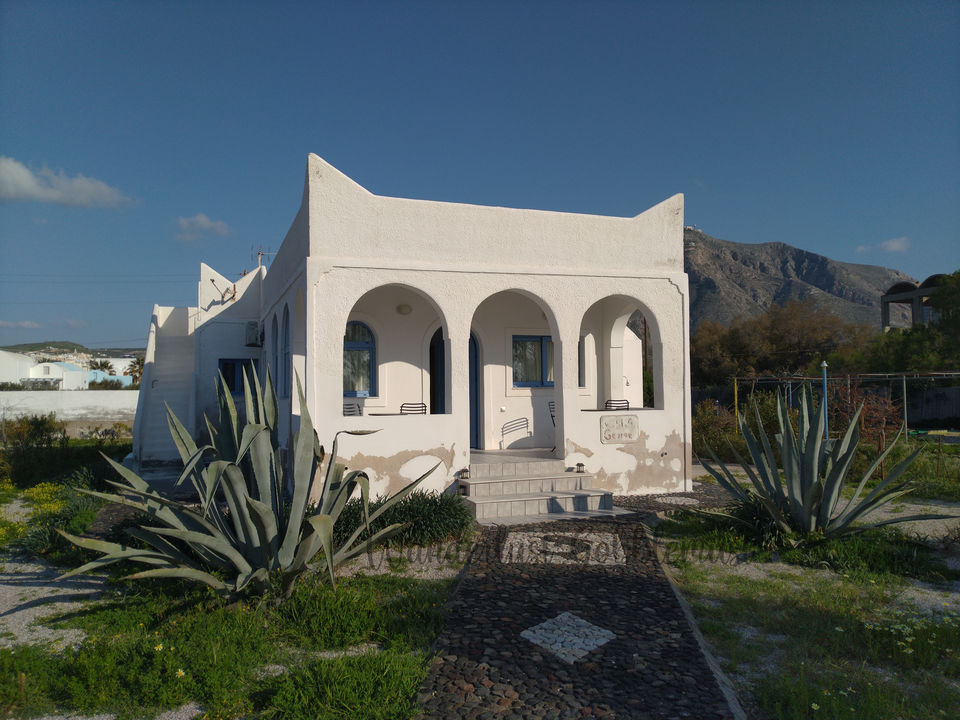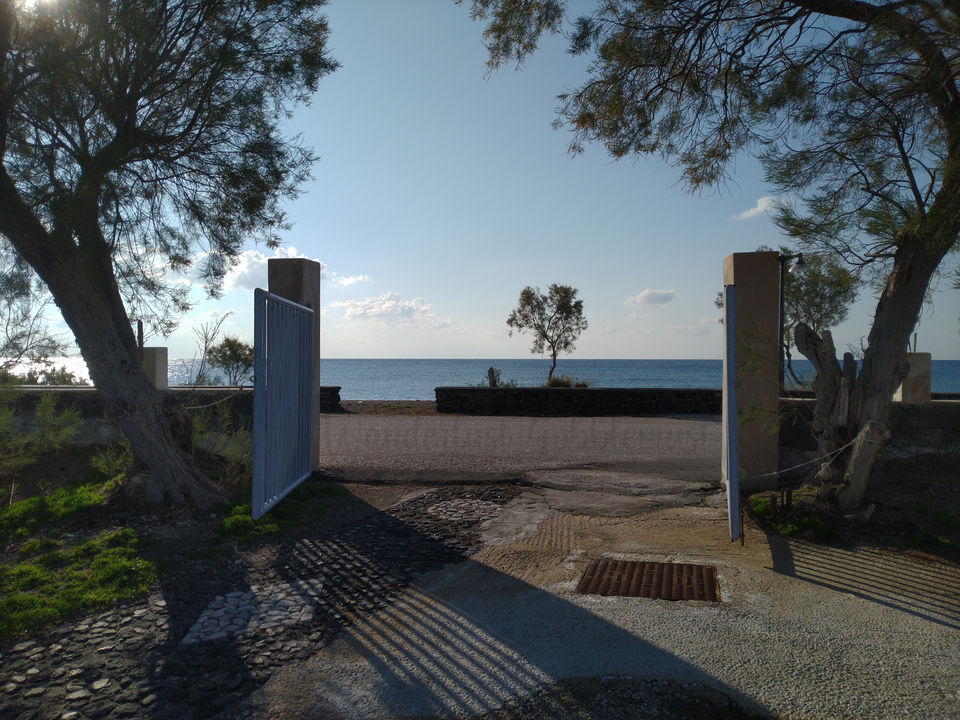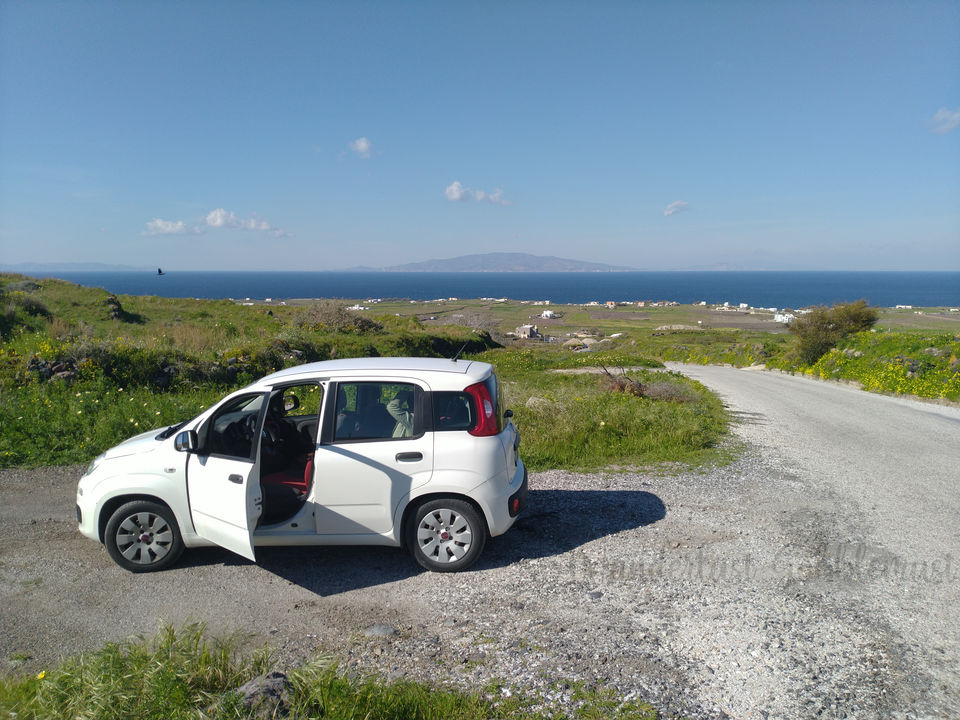 We booked a self-drive car from the port and hired a taxi (as there were 4 of us with luggage) to reach our AirBNB on Perissa beach. Our sea facing house was more than we expected. We could walk across the street to the volcanic black sand beach (30 meters from the house).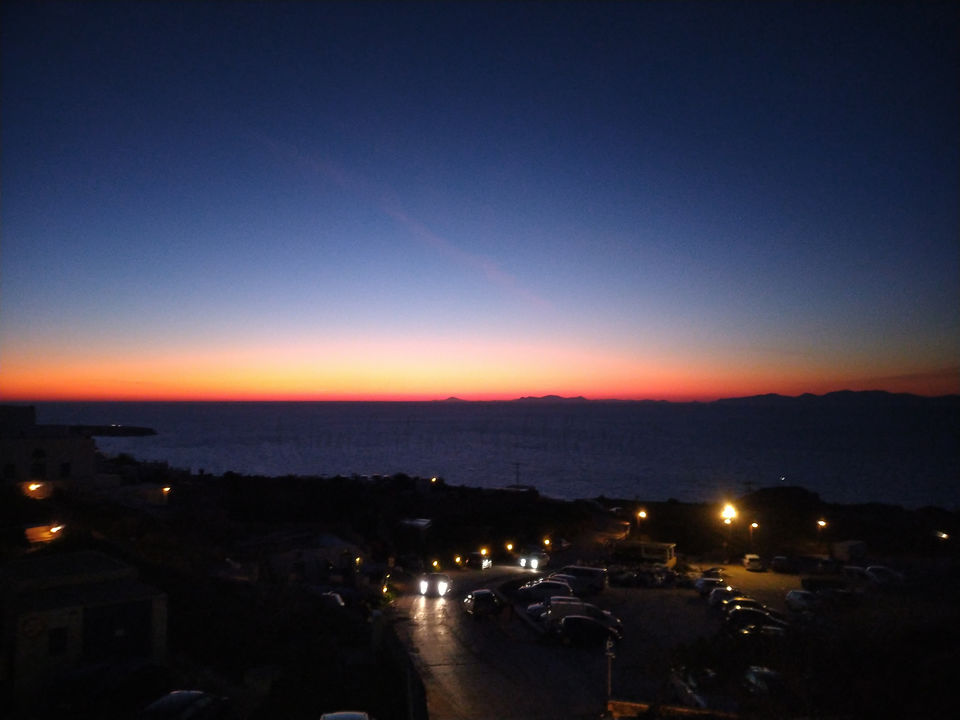 We changed immediately and started for Oia. After the scenic 45 minutes journey we reached Oia at 8pm. The sunset was long over and the town was empty with few restaurants open. But we found ourselves a perfect cosy tavern.
The journey back to Perissa along the cliff seemed very scary especially with the right hand traffic.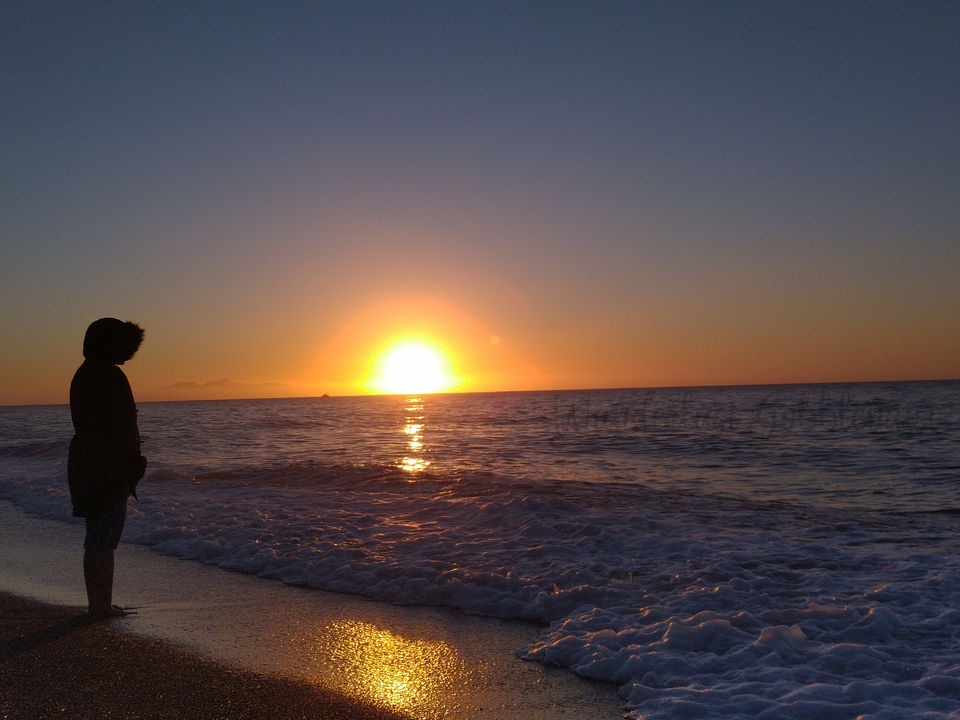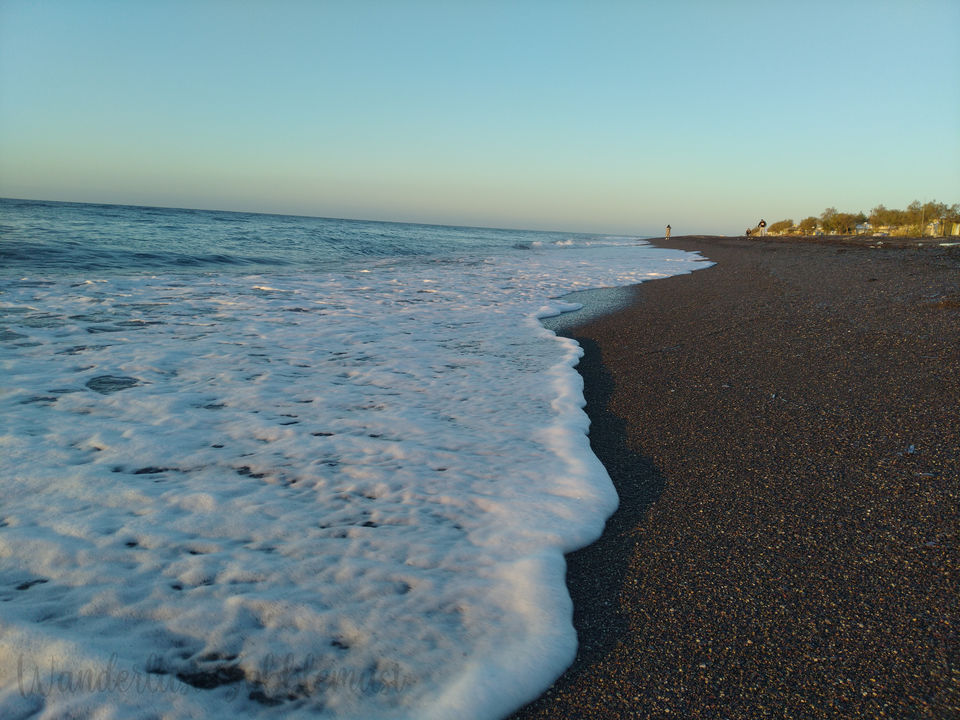 We walked over to the beach in front of our house to witness the awesome Cycladic sunrise. Being off season the beach was only to us.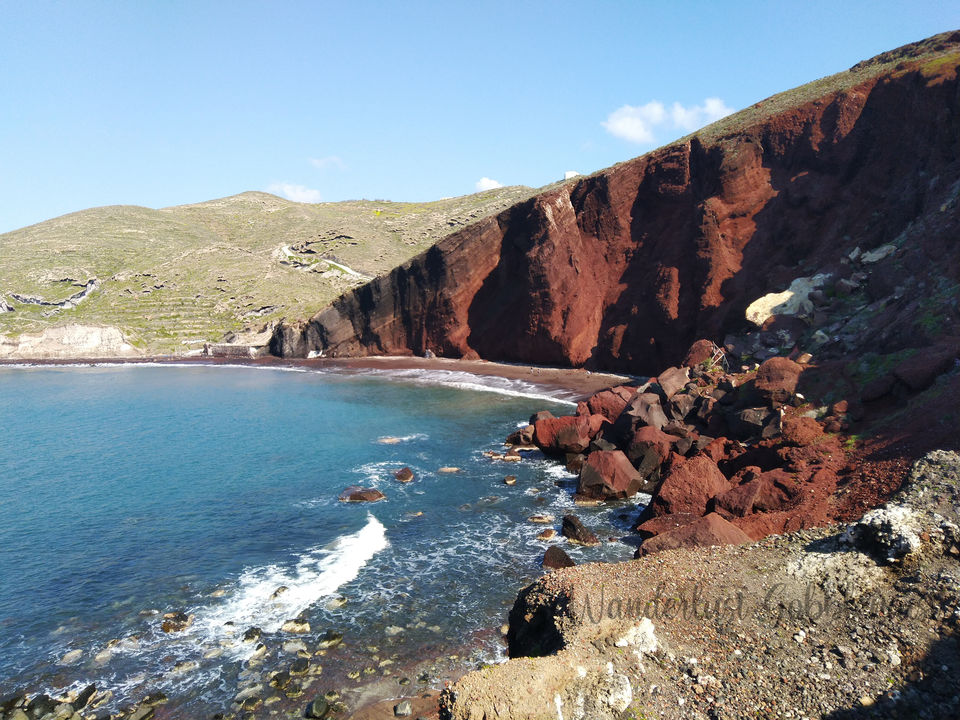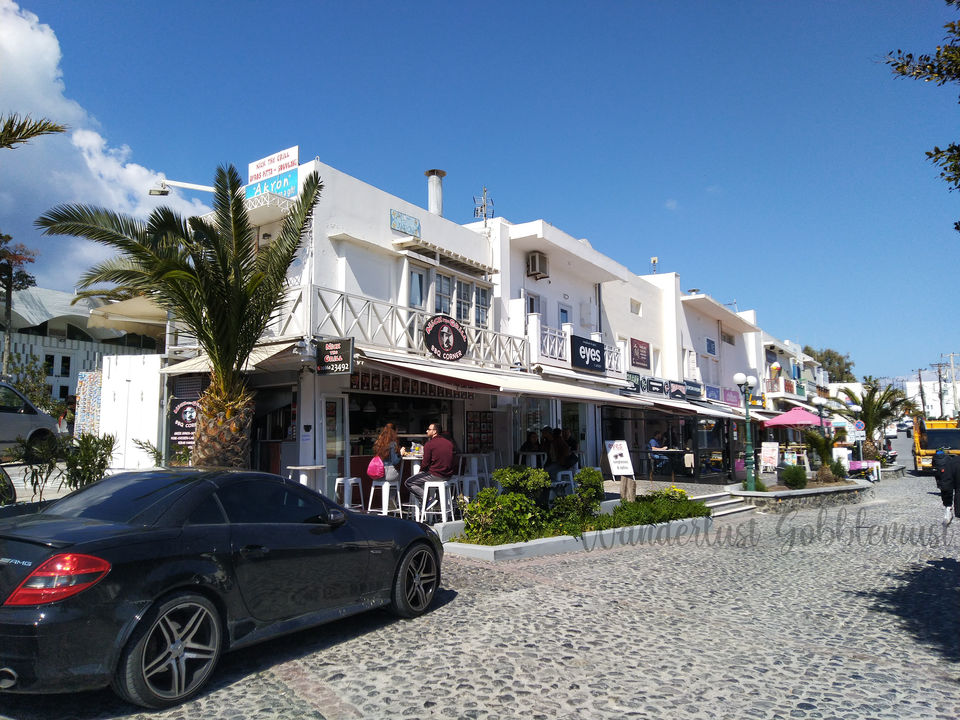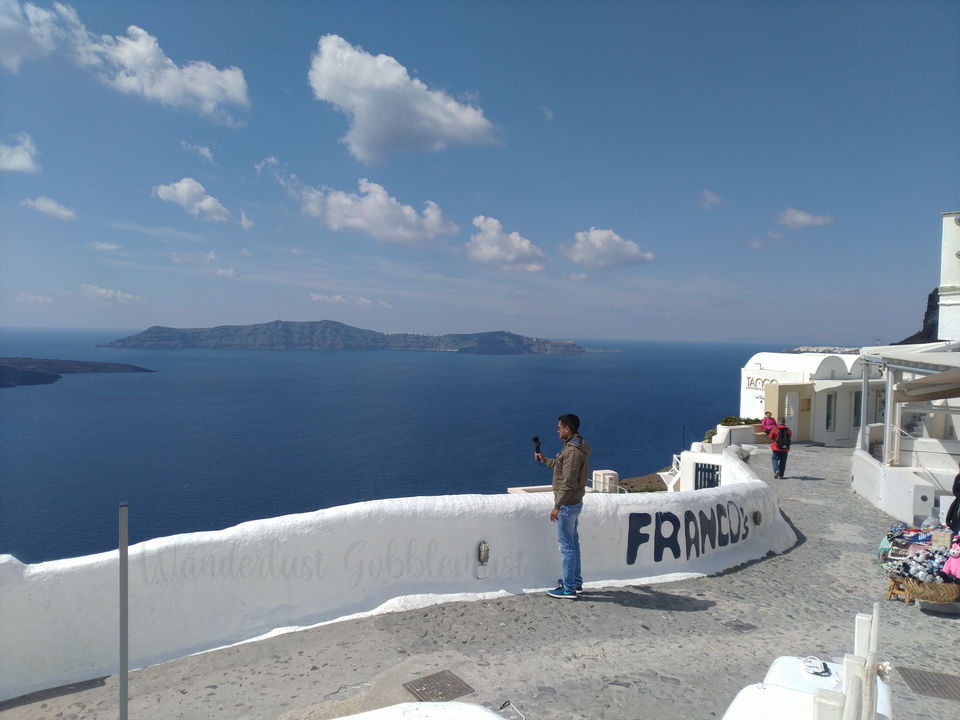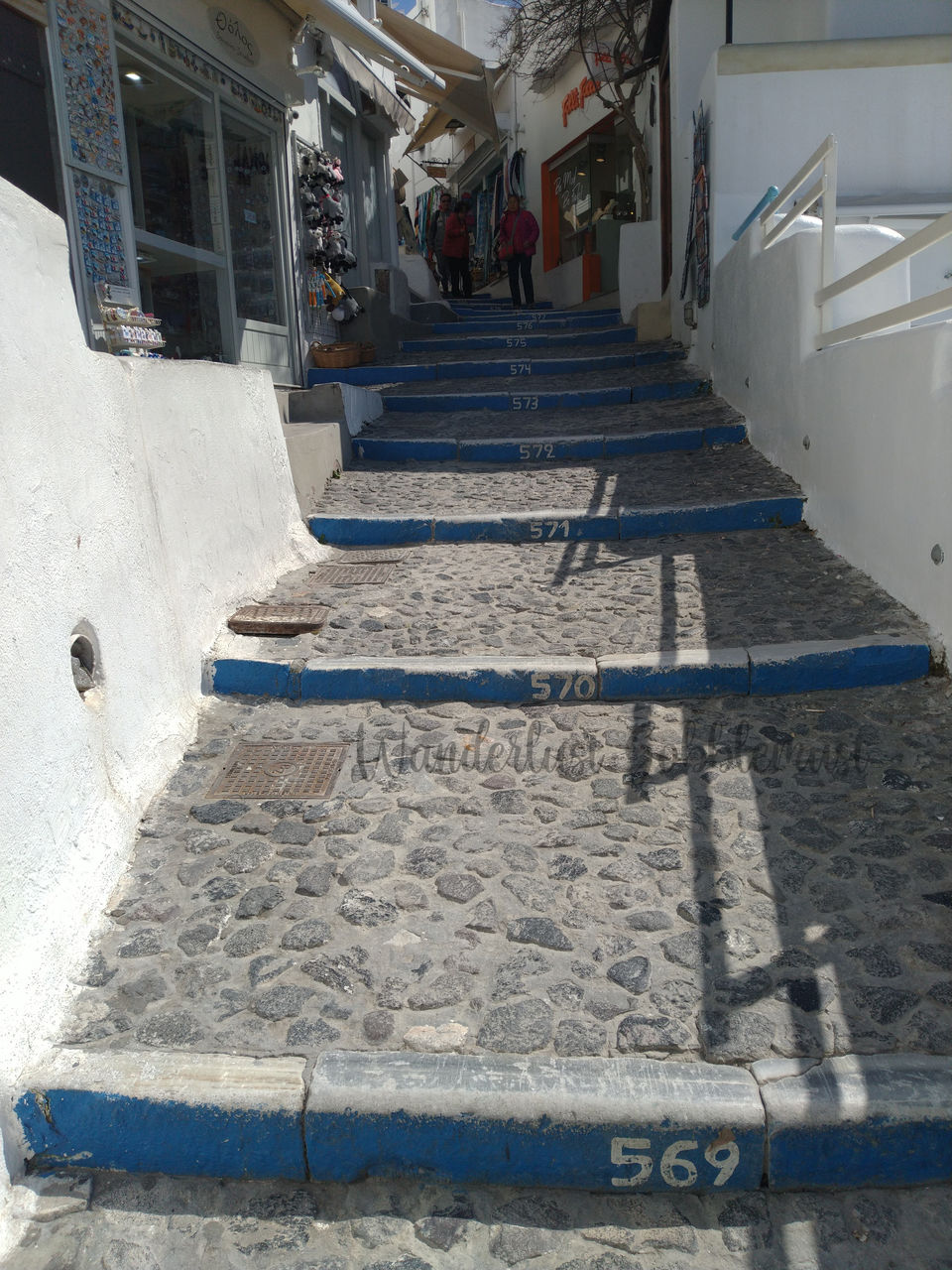 With the blessing of google maps we drove to Red Beach. As we were short in time we did not trek down to the beach. Next stop was Fira, the busiest and hip place in the island. The best place to buy souvenirs and enjoy the exotic Greek food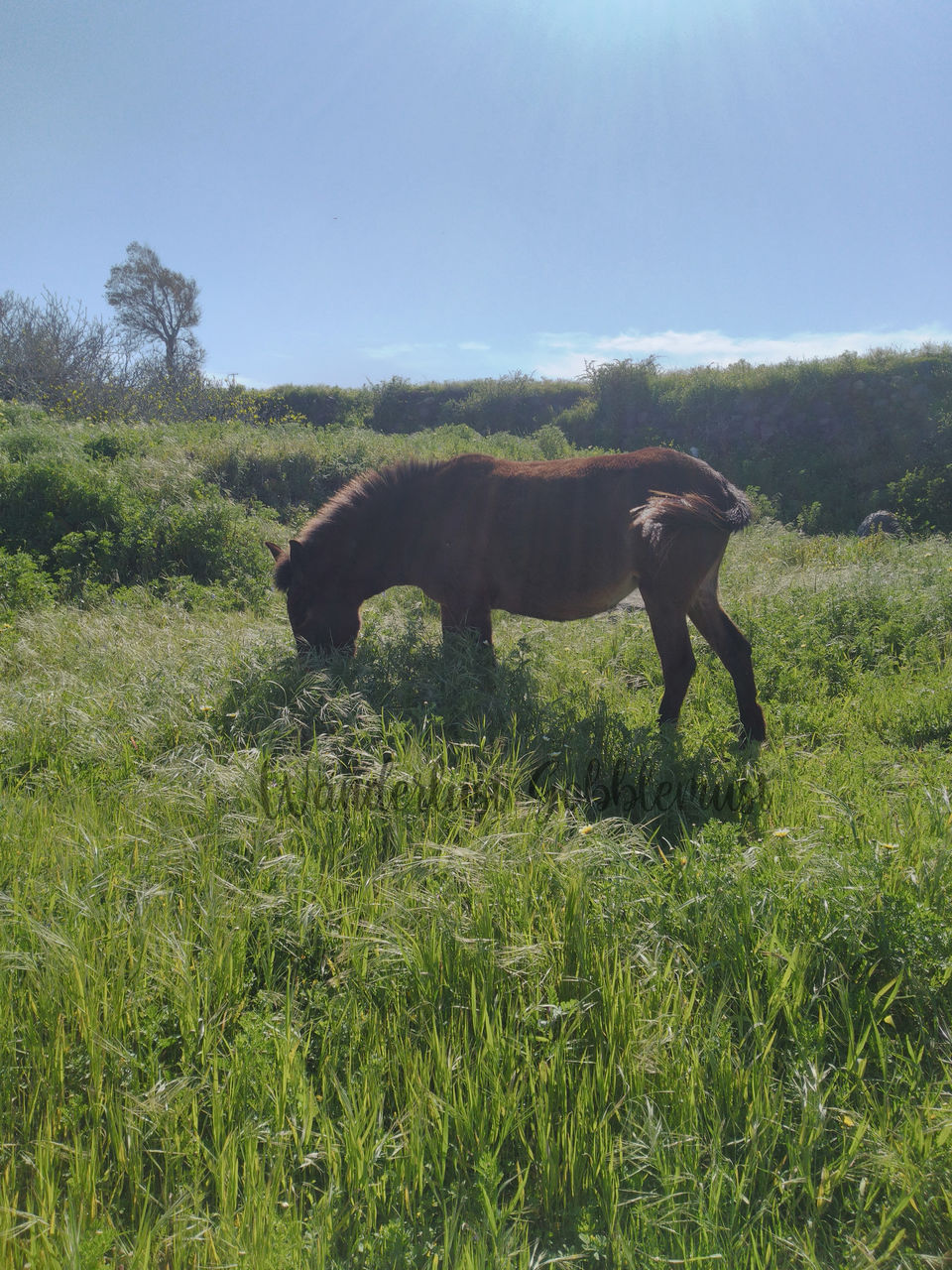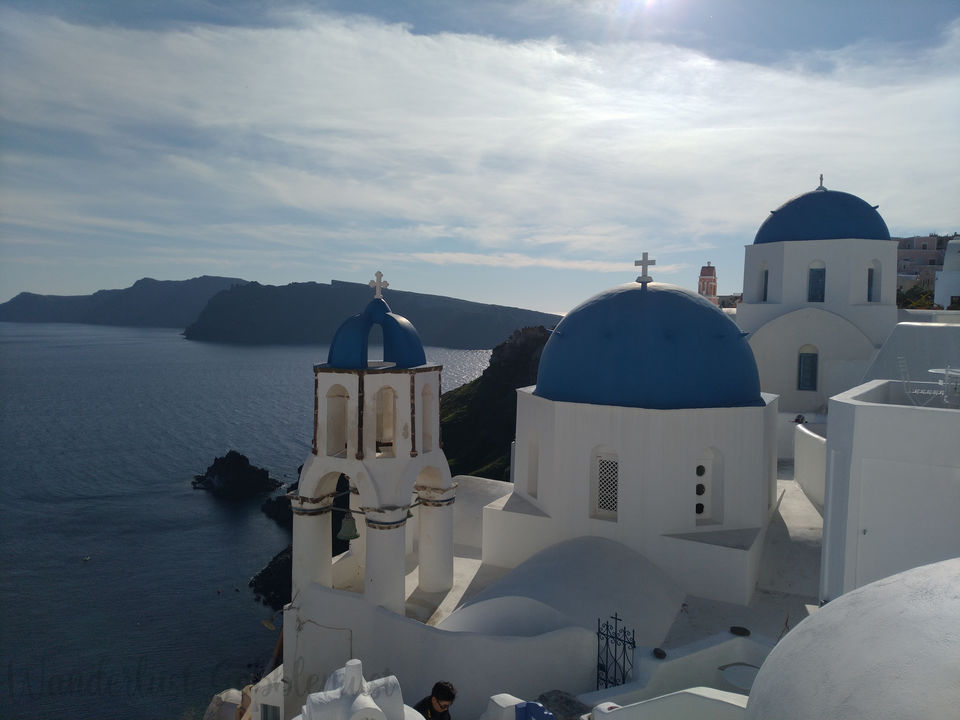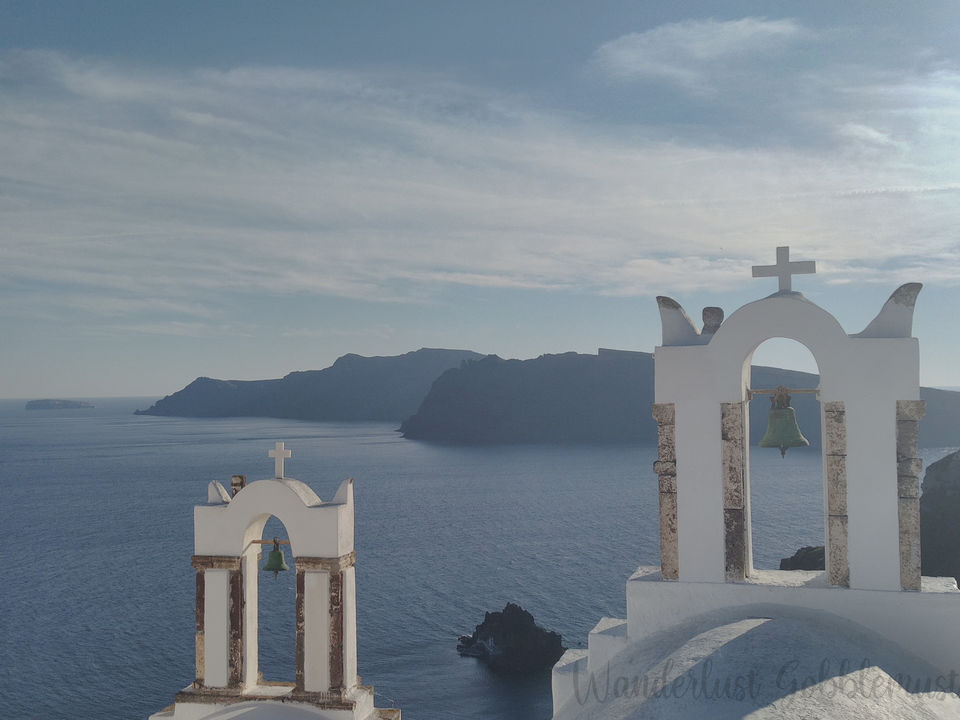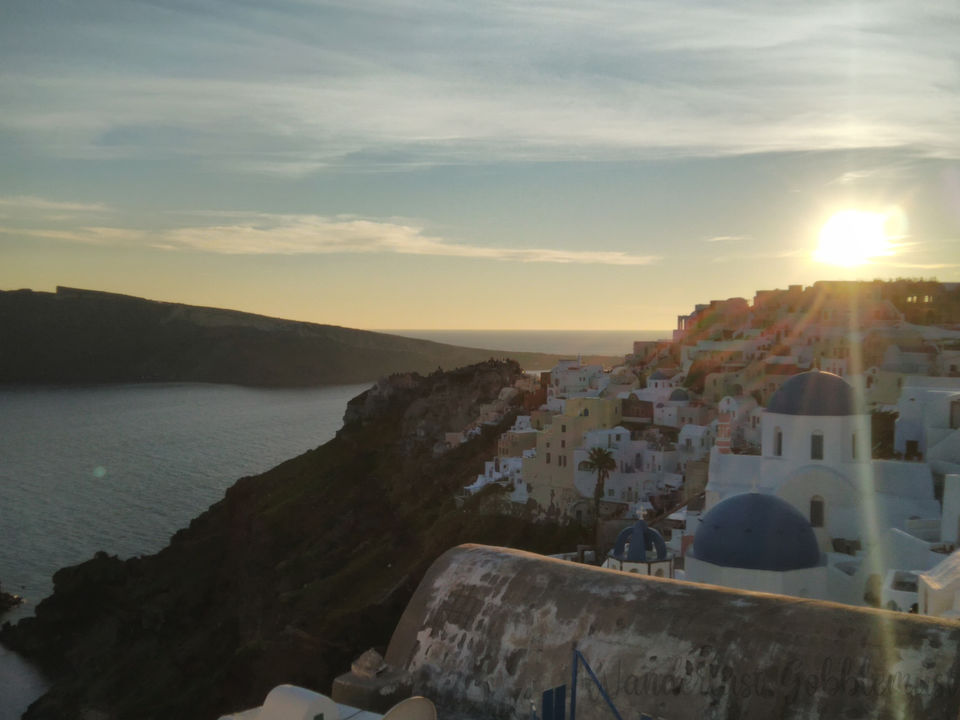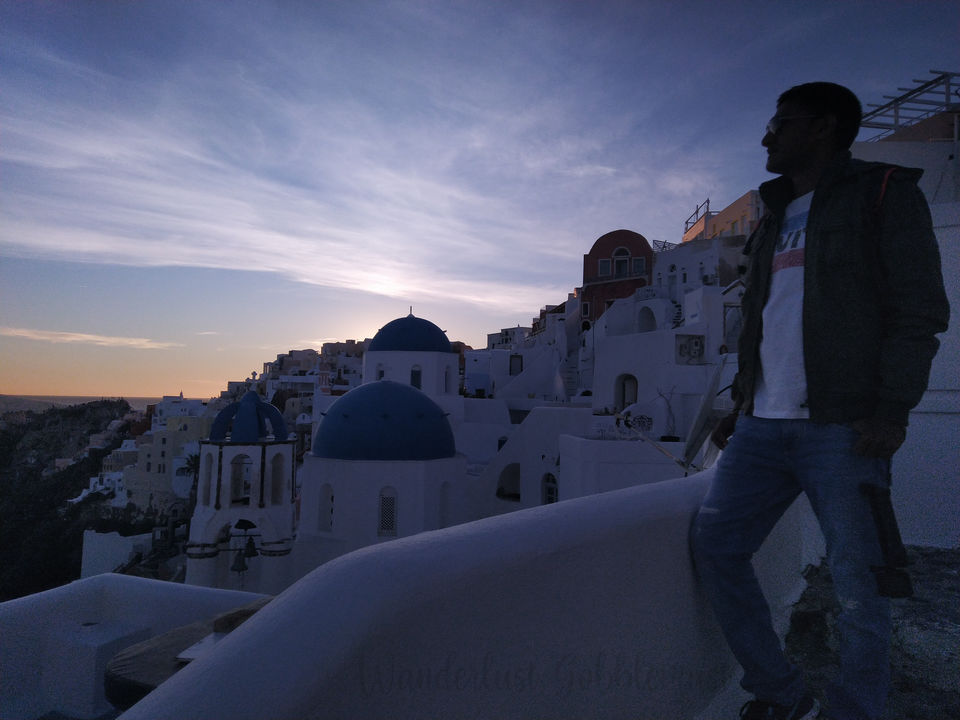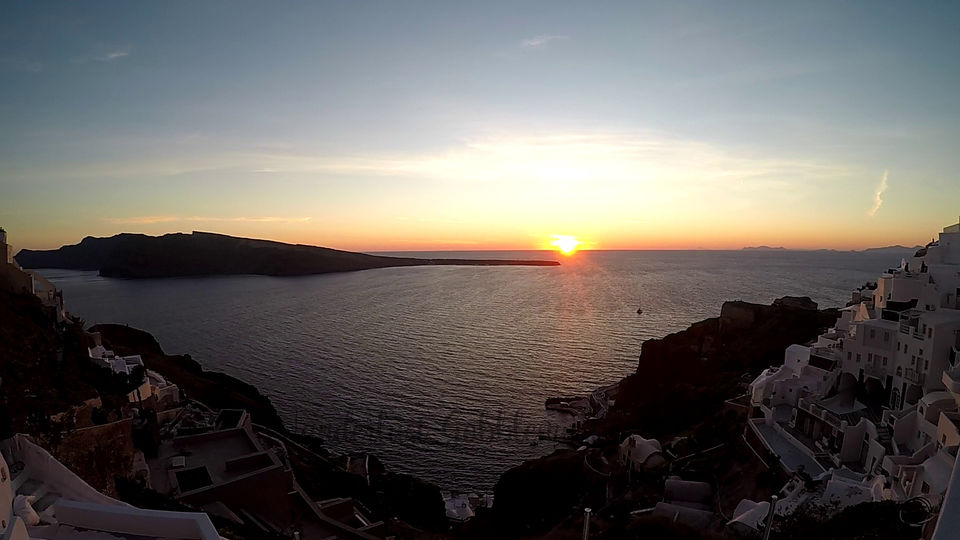 We reached Oia by 3pm, after all we couldn't be late for the most instagrammable moment, the sunset from Oia. It is really worth the hype.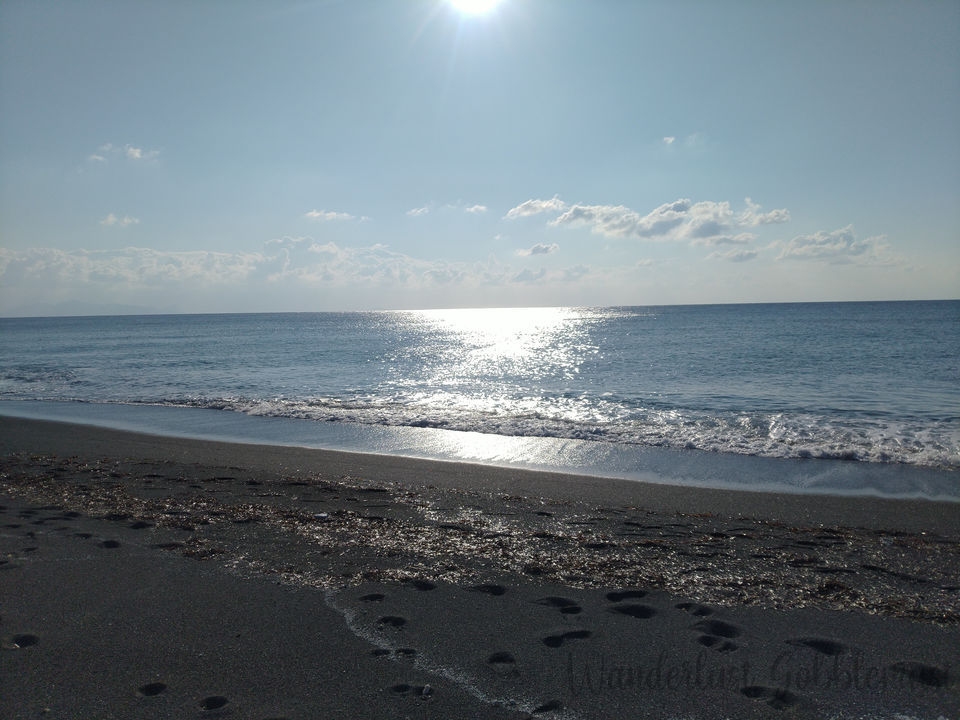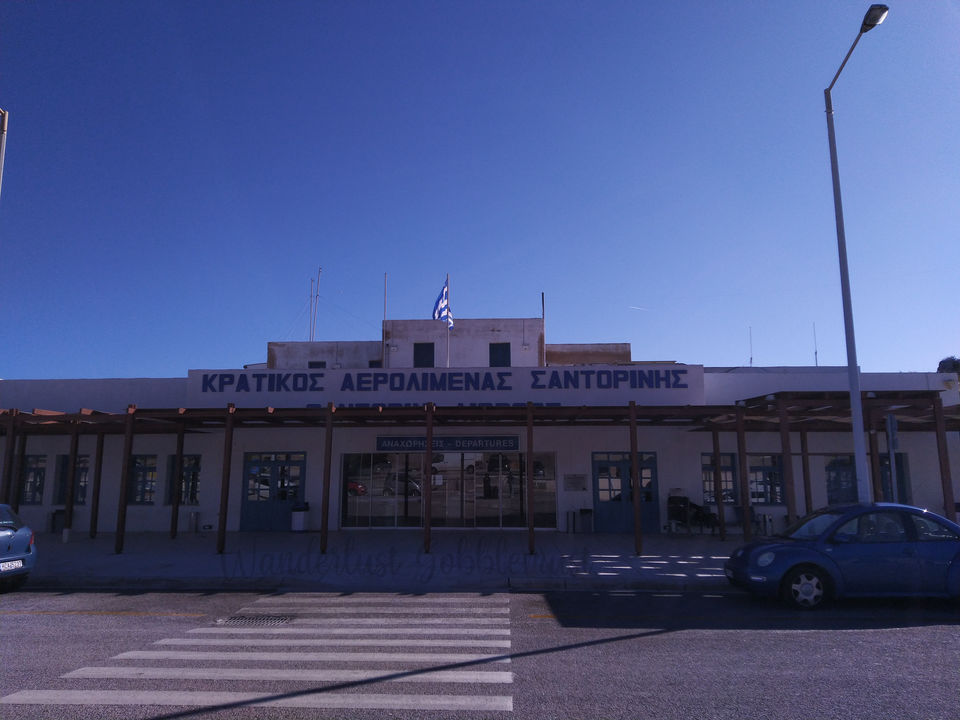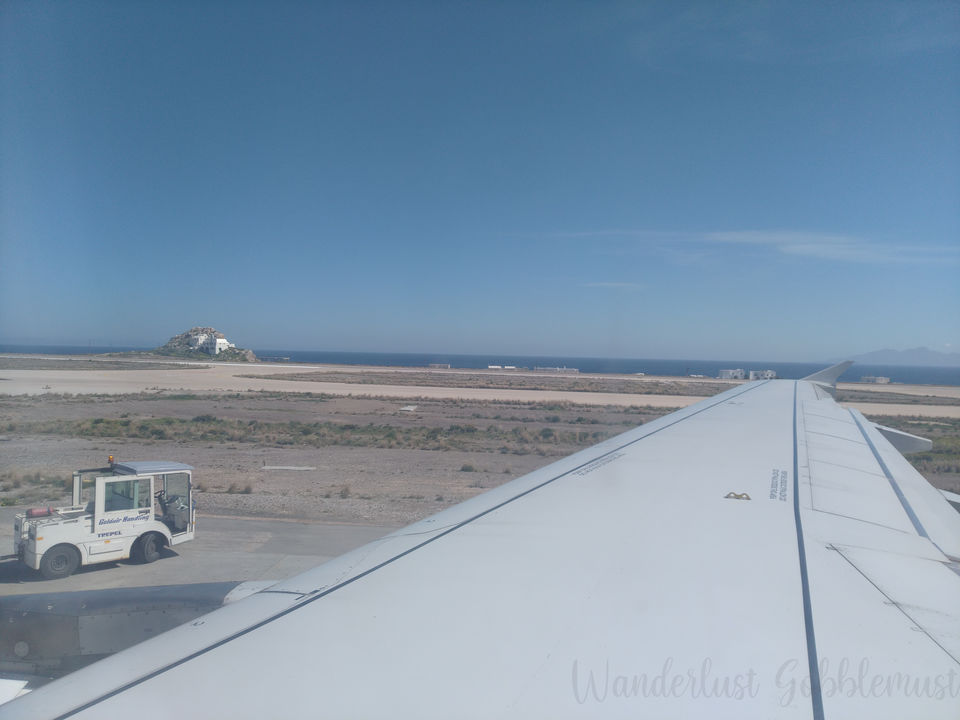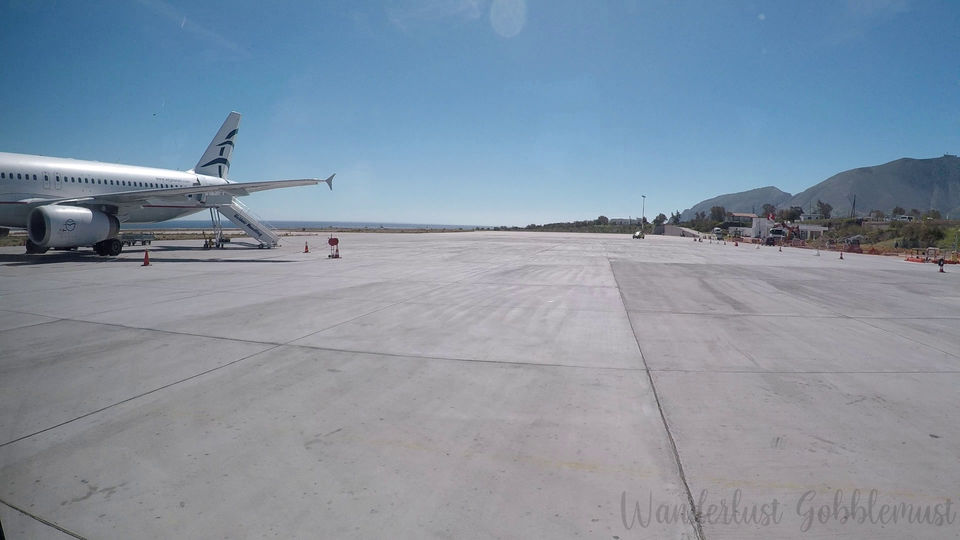 We had a morning Aegean Airlines flight to Rome (with short layover in Athens). We dropped our car at the airport drop-off parking at the airport. It was a small but beautiful airport.
Tips & Highlights:
• As food options in Blue Star Ferry are limited so stock up from the cafes in Pireaus port.
• The fast ferries run only during peak season (April to September). Blue Star Ferries run every day of the year. Book from their original site: https://bookonline.bluestarferries.com/uts_web/BookOnline.aspx?lang=EN
• In off season you may book the cheapest tickets as seats are only 50% full
• In peak season you have to leave your luggage in separate zone. So chain up.
• Buses don't run regularly in Santorini in off season. Better to get a self-drive car. In peak season buses will take you to all locations from Fira
• In off season most restaurant are shut. Food options are best in Fira
• Due to shortage of time we could not see the Akrotiri, Santos winery, take a boat trip to the active volcano.
• Carry cash/card as there are few ATMs open in off season.
• Self-drive car: carefully discuss the conditions like: drop off point, inspecting while taking and returning the car, etc.
• You need an International Driving License to drive in Europe.