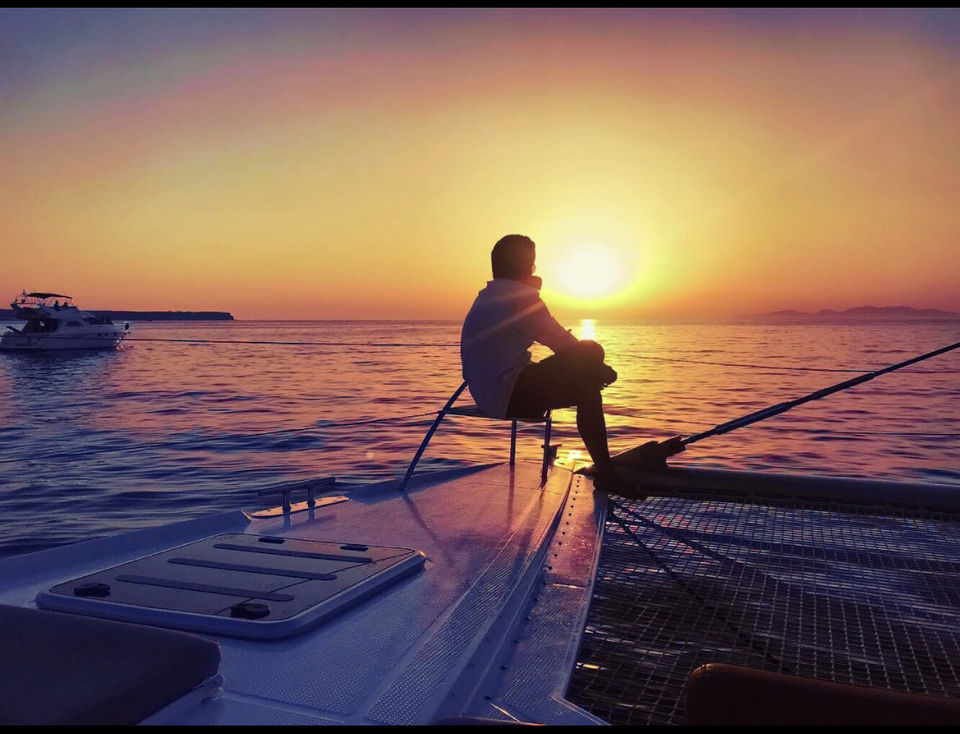 An island of hypnotic sunset, iconic white and blue houses, dramatic cliffs, cave houses and cuisines making the reputation as crown jewel of Greece. Santorini, is that one island I would gladly revisit again and again. Santorini is the place best appreciated by land and by sea.
You can reach Santorini by six hours ferry ride from Athens and when I reached there I was standing right at the bottom of the cliff, then I took a bus ride along a long hair pin route to reach oia. Once I reached oia I was completely awestruck to see the characteristic cubist white washed houses crammed against one other overhanging the Aegean sea. Everything seems to be so photogenic; pink flowers hanging from those white balconies, those blue domes and churches with multiple bells, the cobbled streets offering breath-taking vistas in every corner. It looks exactly same from all those travel magazine pictures.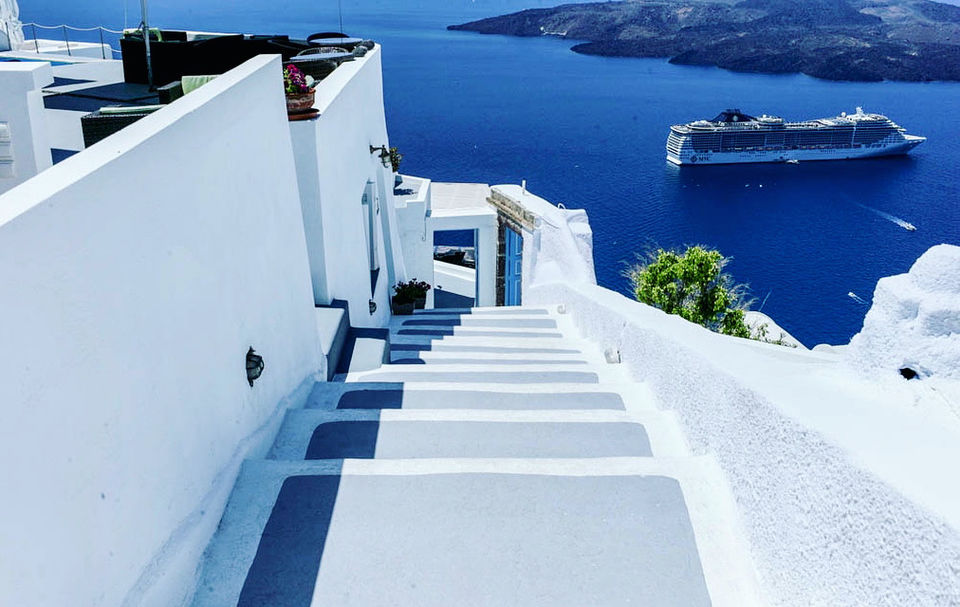 The island effectively has two town where you can stay; oia and fira. Oia is the postcard setting. It is the place where I saw blue-domed buildings which symbolizes Santorini, hoping to capture the perfect image that would encapsulate all that is Santorini. If you have your heart set on the famed Oia sunset, be sure to get there early in order to claim your spot. Fira is the capital of the island, therefore its the most happening place with lot of bars, restaurants and of course more people. Entire town is pedestrian friendly, there are tavernas, souvenir shops and boutiques. Another fascinating fact about Santorini is its history. Once there was a settlement on the island in Akrotiri but due to a devastating volcanic eruption 1627 BC the entire civilisation was wiped off. This is considered as Pompeii of Aegean Sea because it is completely buried by volcanic ash which ended up preserving many frescos and buildings.
I have saved the best for the last, because its nothing quite like experiencing Santorini's unique views by the sea. Santorini offers a variety of beautiful beaches; unlike other sandy beaches, Santorini beaches has black pebble and volcanic sands. Some of them includes the Red Beach, Perissa Beach, Kamari Beach and Perivolos beach. Ammoudi bay although not a beach but is a great place to swim and cliff dive into its crystal clear vibrant turquoise water!!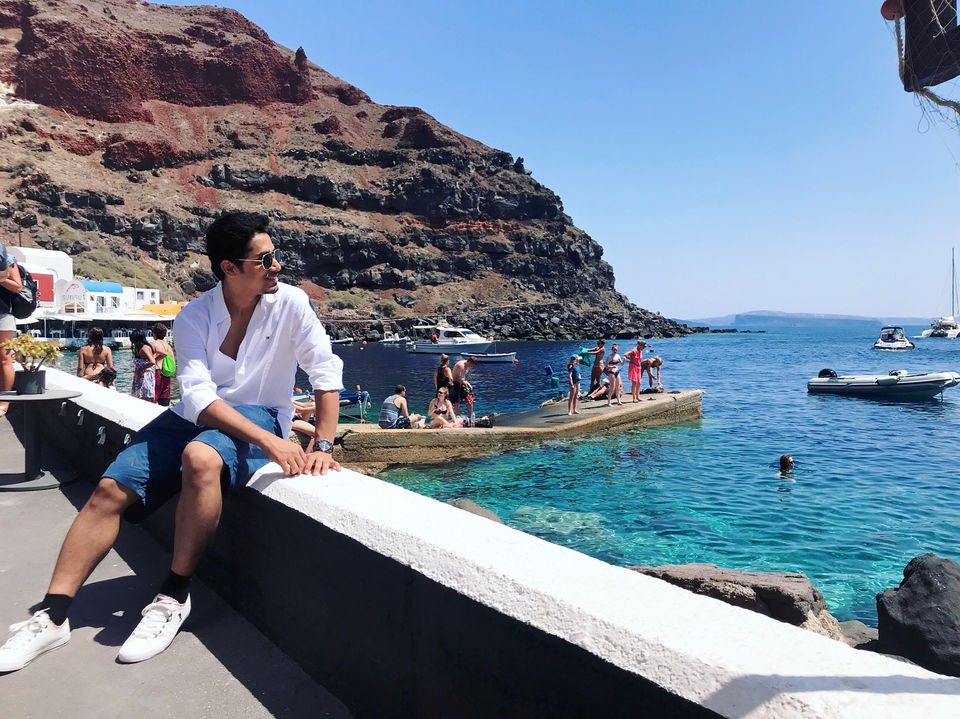 Now I couldn't go all the way to Santorini and not talk about the food. Skiza cafe is one of the best restaurant I ever been to. Wonderful meal with phenomenal views of the caldera cliffs, fresh fish, octopus, romantic candle light dinner under the stars - what could you asked for more? Also there are so many varieties of food including Saganaki, Greek Salad, Souvlaki and Gyros, feta cheese, Greek wine and donkey beer.
My three days in Santorini went too fast to mention, witnessing Santorini's iconic sunset is a bucket list experience - it was truly breathtaking. I'd love to visit this island again and walk down the streets untouched by tourists. Till then Santorini certainly has a piece of my heart!