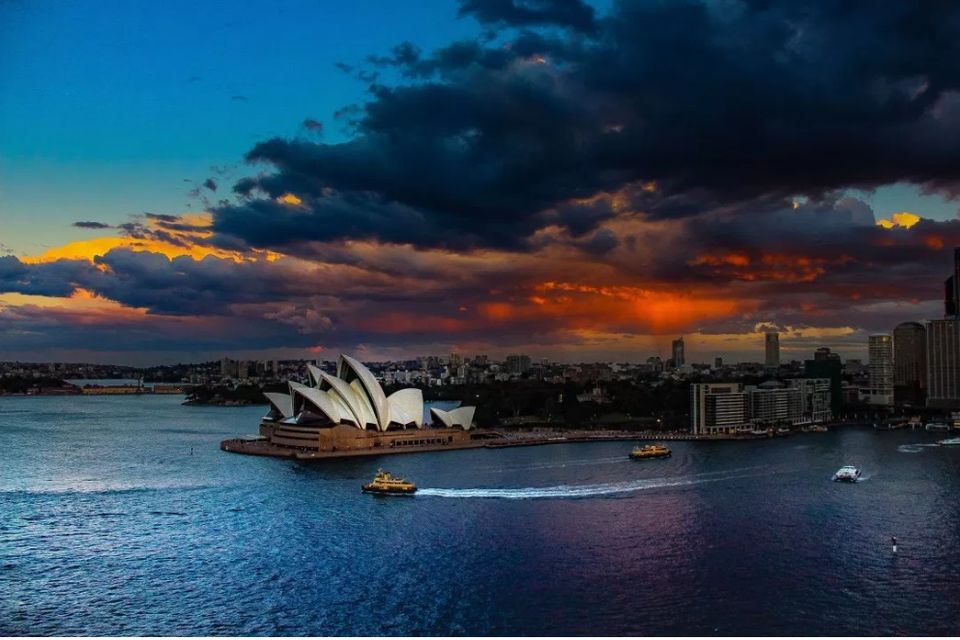 I spent 4 days in Sydney, and I really liked the city.
Before going to Australia, I was talking to a lot of people about the 'where' and 'how', and quite a few folks told me I would probably not enjoy Sydney as much as Melbourne or Gold Coast, because it's more metropolitan than the other two, very 'city-ish'. But true as it might be, there is vibe pulsing through the city that I quite enjoyed, possibly because it reminded me of back home in some ways. Mumbai is quite the bustling city, and Sydney is rather similar, in that sense. I found some really cool things to do, and as usual, want to go back to see a lot more!
So what does 4 days in Sydney look like?
Read on!
Walking Tour
I always say a walking tour is a great way to orient yourself to a new city. You get to learn about the city's history, see some of the iconic landmarks around and acquaint yourself with the popular attractions. It shows you the best and brightest parts of the city and lets you pick and choose what you want to see more of. Plus, the guides are really knowledgeable and are more than happy to guide you to the best photo spots, restaurants, bars, whatever you may need.
They also have a tour of the Rocks, which plays a significant part in Sydney's history. There's plenty to explore in this part of town, and it's good to go with someone who can tell you how Sydney came to be.
Blue Mountains
About an hour outside Sydney, the Blue Mountains are worth a visit if sweeping landscapes, interspersed with old legends is your thing. Also, the mountains do appear to be covered in a blue haze. The Blue Mountains is densely populated by oil bearing Eucalyptus trees. The atmosphere is filled with finely dispersed droplets of oil, which, in combination with dust particles and water vapour, scatter short-wave length rays of light which are predominantly blue in colour.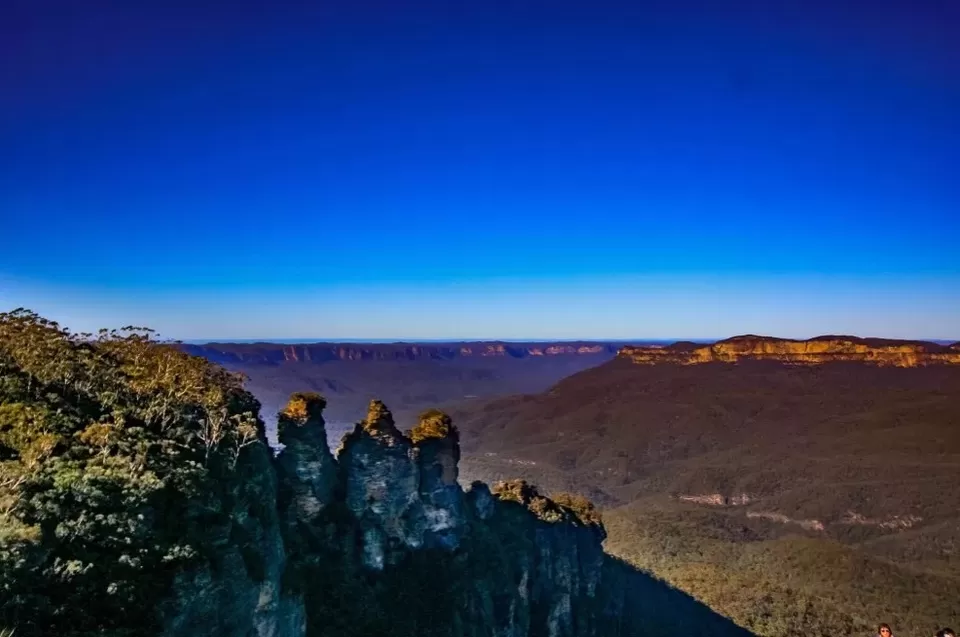 You'll also get to meet the Three Sisters here (spot them in the photo?). There are two versions of the aboriginal tale as to why the famous rock formation is called the Three Sisters, and I'm not going to tell you, because where's the fun in that?
I went on a day tour with this tour company called AAT Kings, but I wouldn't recommend them if you're traveling solo. They cater to families more than solo travelers, which, in my opinion, makes the trip a tad boring. You don't meet like-minded travelers, you don't hang out together since people come in their own groups, and as someone traveling by myself, I wanted a little more fun. My mistake though, since I left booking it to really late (don't leave it to the night before, tours DO get booked out).
Also, my tour included a visit to the Jenolan Caves. They're rather stunning, with their limestone formations and beautifully lit sections. Take a look!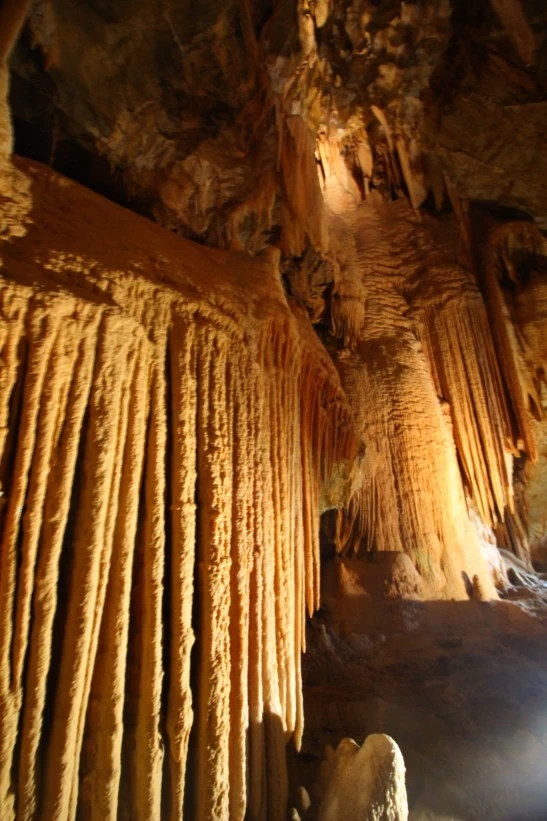 Bondi to Coogee Coastal Walk
Of your 4 days in Sydney, SPEND ONE WALKING ALONG THE COAST FROM BONDI TO COOGEE! This is an absolute must-do for anyone who loves the sights and sounds of the sea and is a sucker for magnificent views.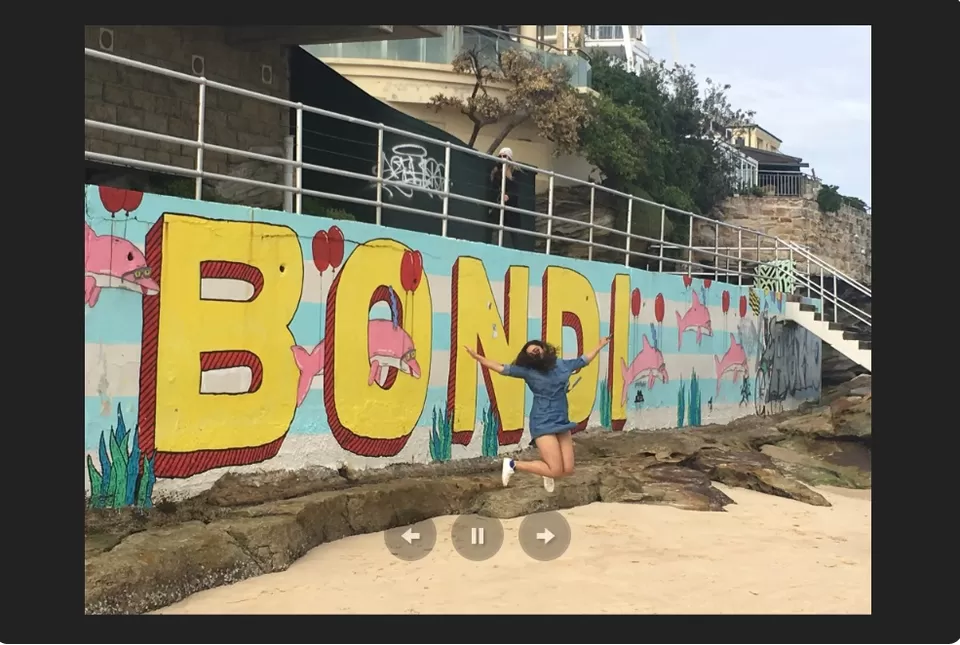 Getting there:
It's super-easy to get to Bondi from Sydney. Hop into a train from the Central Station headed for Bondi Junction (pretty straightforward). Once you're there, catch Bus 380. It will drop you off right at the beach.
Bondi itself is pretty gorgeous, with its bluuuuue waters and golden sand. I loved the grafitti-d walls that line the beach. There are also a bunch of activities that are held year-round at the markets near Bondi, and since I went in winter, I chanced upon a giant ice-skating rink that had been erected right in the middle of the square!
It's a 6 km walk along the coast from Bondi to Coogee, and you'll pass the famous Bondi Icebergs club. Stop by for a swim and/or a drink. I wanted to jump into the pool so bad, but it was toooo cold and windy for someone who's used to warm climates. Ah well, there's another reason to go back right there!
Local Beaches
Bondi isn't the only beach in Sydney, y'guys. Take your pick (or go to all of 'em) between Balmoral Beach, Manly Beach, Palm Beach, Gordon's Bay.. They're all gorgeous. I hit Manly Beach, which is about 45 minutes away by ferry, and just LOOK at this sunset!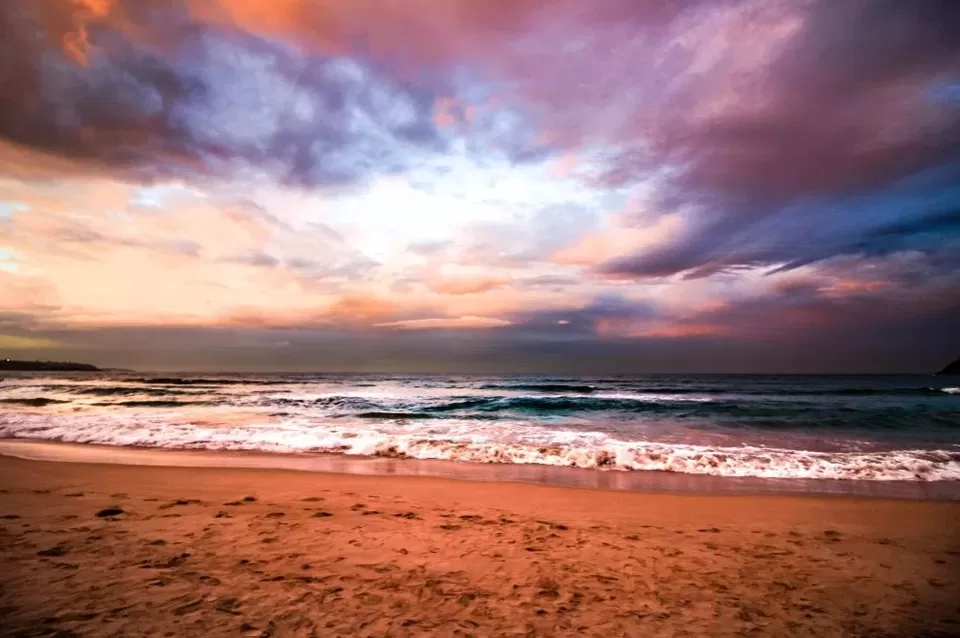 Ferry Ride
Note how I'm saying 'Ferry Ride' and not 'Harbour Cruise'. That's because I'm big on saving money, guys!
Taking a round-trip ferry from Circular Quay to absolutely anywhere (I went to Manly beach) will cost you $15 tops if you're using the Opal card (USE THE OPAL CARD), because that's the daily cap on spends (how cool is THAT!).
If you decide to do a Harbour Cruise, though, be prepared to shell out $35 at the very least. Of course, I just wanted the views, which is all I could've asked for, honestly, because they're pretty breathtaking. If wine-and-dinner is more your thing, feel free to book the cruise.
Look at how pretty the views from the ferry are!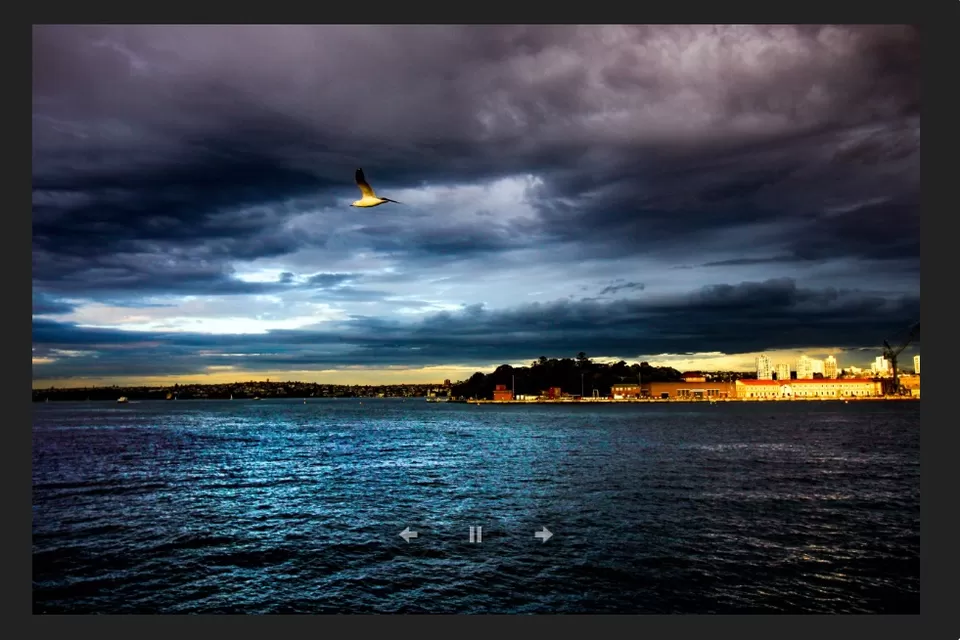 Climb / cross the Harbour Bridge
It's a pretty defining piece of architecture in itself, and it offers sweeping views of the iconic harbour and the most distinctive building of the 20th century - the Opera House - on a PLATTER. You can choose to climb it, but be prepared to shell out a good sum for that.
I crossed it during sunset and I was a very happy child indeed. It had been raining since a couple days, but the skies magically cleared up for golden hour and let me take THIS shot of the harbour and the Opera House!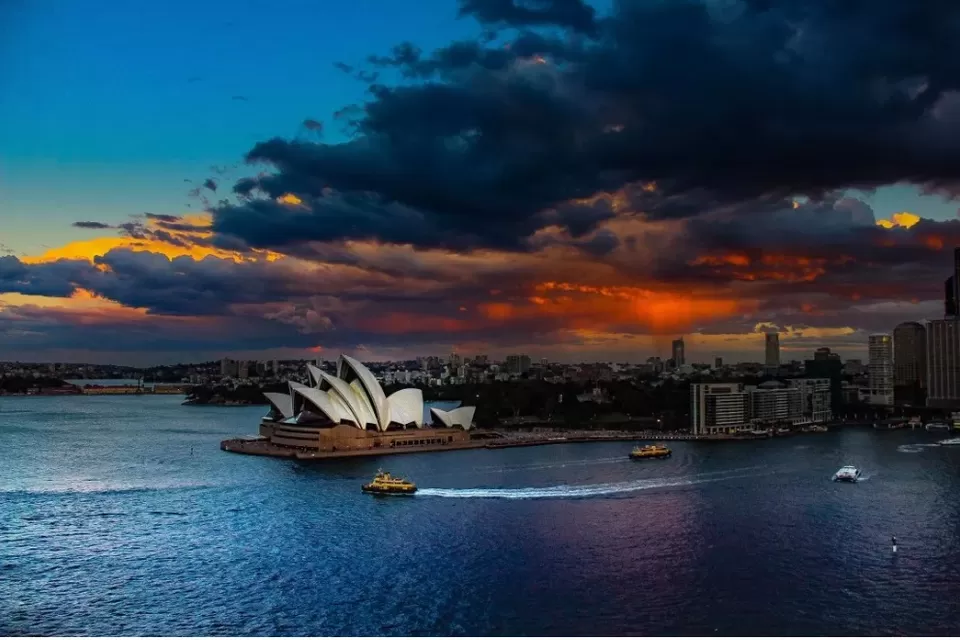 Opera House and Bar
No brainer. It is one of the most iconic pieces of architecture, and possibly what Sydney is most famous for. The Opera House itself is beautiful, and if you manage to catch a show, even better!
Hit the Opera Bar around sunset or after, once the entire harbour is lit up, grab a seat right overlooking the harbour and get yourself a drink or two. It's a lovely experience and a great way to end the day!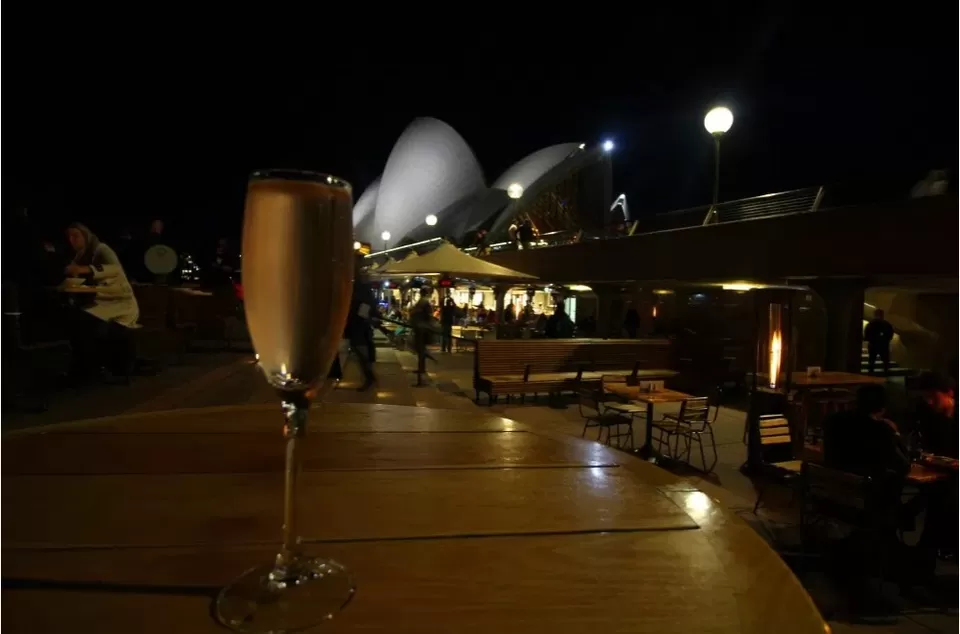 Darling Harbour
You can sit by the harbour and enjoy a drink or two; choose from one of the many bars / restaurants and enjoy a great evening, or check out the Chinese Garden of Friendship.
Royal Botanical Gardens
I could spend all day here, soaking up the sun, reading a book under a flowering tree, picnicking with my boo, going for a run, people watching.. But the best of all is that you'll get an AMAZING cityscape, and a GREAT view of the Opera House and the Harbour Bridge in a single frame. See!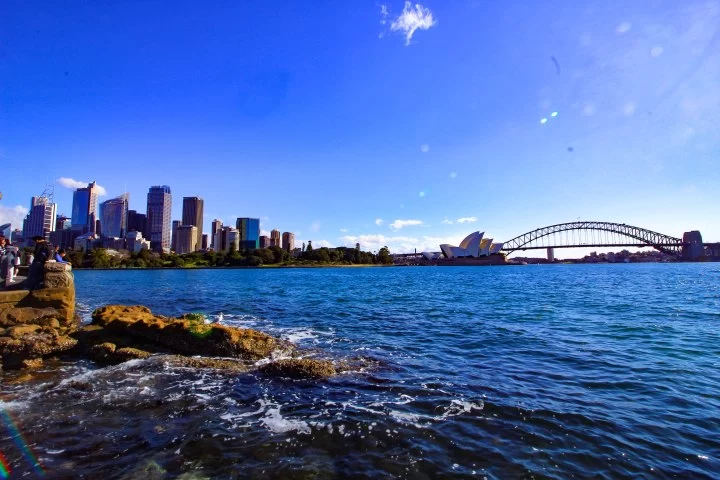 Yoga in the Sky
This is a SWEET deal. The Sydney Sky Tower is an iconic landmark in the city, and the view from the top is just everything. On a regular day, getting up there would cost you $28 for Standard Admission. You go up, see the panorama, gasp a little, get pushed around by throngs of people, and leave.
What if I told you you could have that place almost all to yourself, watch a glorious sunrise, attend a yoga class facing the rising sun, eat a delicious breakfast, soak in a beautiful morning and only then leave? Because you can.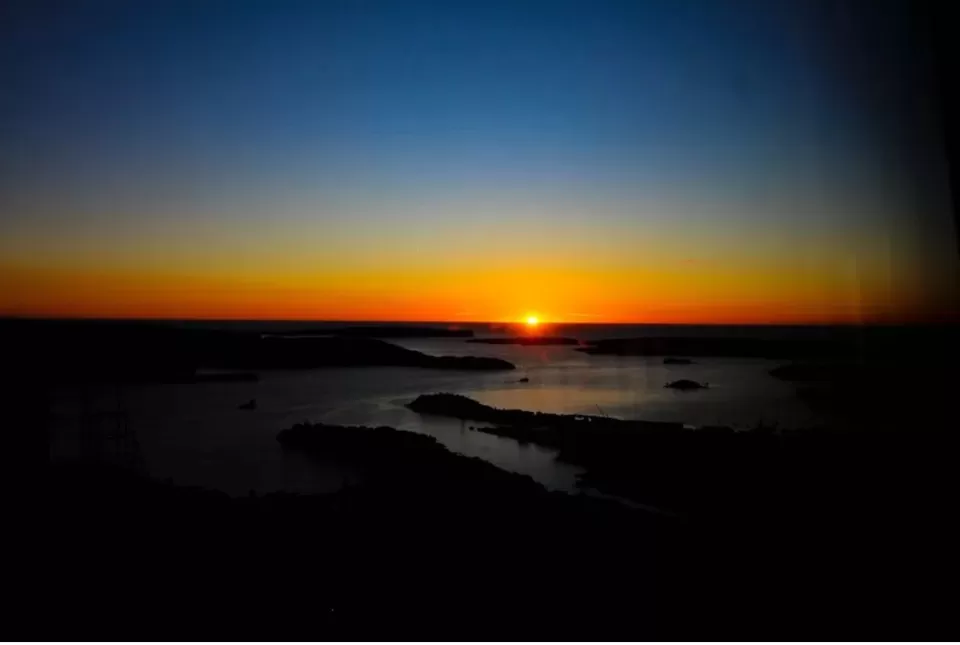 You can attend Yoga by the Sky at the Sydney Sky Tower every Wednesday, 7:00 AM, for $25 only. That includes a yoga class, breakfast and a gorgeous sunrise with all of 20 people. Book here.
You WILL need to book in advance, because tickets get sold out rather quickly.
Hyde Park
I saw this one on the walking tour and had to give it a special mention. The park is sprawling, and there is SO MUCH TO DO! Grab your weights and head out here for an early morning workout. Get a friend and engage in a fun game of life-size chess. Go for a run. Escape to Sandringham Gardens for a quiet read. Explore Anzac Memorial. The possibilities are endless.
You can seriously turn your 4 days in Sydney into 5, or 10, or 20, just by keeping aside some days for slow, coffee-laced people watching, accompanied by books and music and picnics in parks.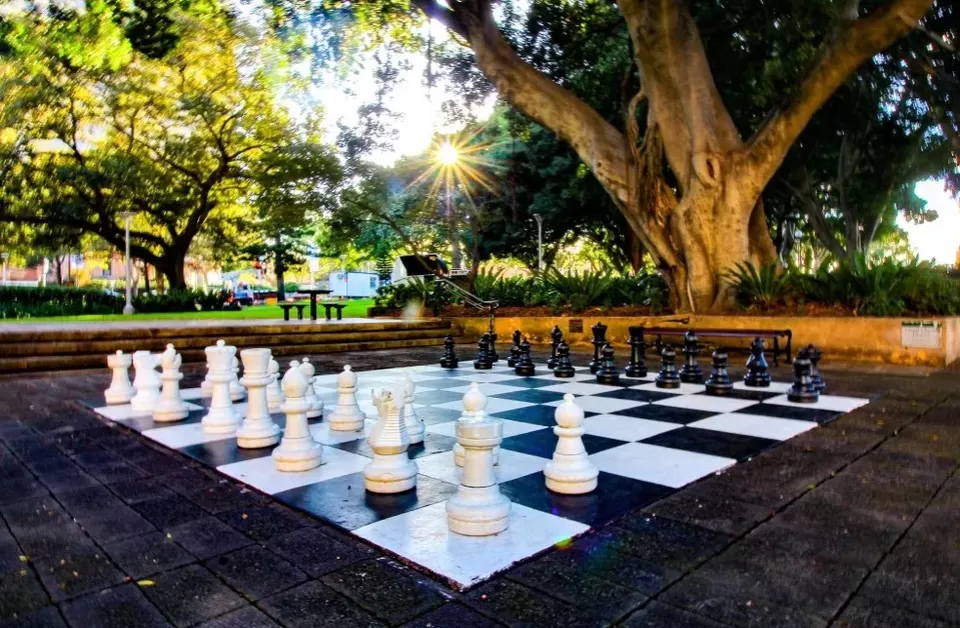 Where to Eat?
Honestly, I was so busy exploring that I forgot to eat on most days. I can do that sometimes, it's rather silly. DON'T BE ME. If you have 4 days in Sydney, please nourish your foodie souls with the best nosh this city has to offer. Here are some places that I went to and can vouch for -
Pasta Emilio - I haven't had pasta or a tiramisu like what they served here, since Italy. Foodgasms happened, SO MANY TIMES, oh heaven. The chef is Italian, and right enough, one bite of that pasta and I felt like I was back in Italy.
Sydney Fish Market - Best seafood in town.
Baxter Inn - I wouldn't have found this place had I not met a local. It's an underground pub, and there was no signage that led me here, so if you're planning to go, ask around! Baxter Inn is famous for their collection of scotch, and it looked pretty darn impressive.
Where to Stay?
Pincode 2000.
You want to stay as close to the centre of the city as possible. If you've only got 4 days in Sydney, you do NOT want to spend a bulk of your time commuting.
A note to fellow backpackers - I didn't find any hostels in pincode 2000, but I found a great one in Surry Hills - Big Hostel. Good rooms, good people, great common area, breakfast included, helpful staff, and walking distance from the city centre. That's pretty much all you need.
I hope this helped, guys! Any other questions, leave a comment below, or write to me! Cheers!
This blog was originally posted by Peppy Travel Girl.