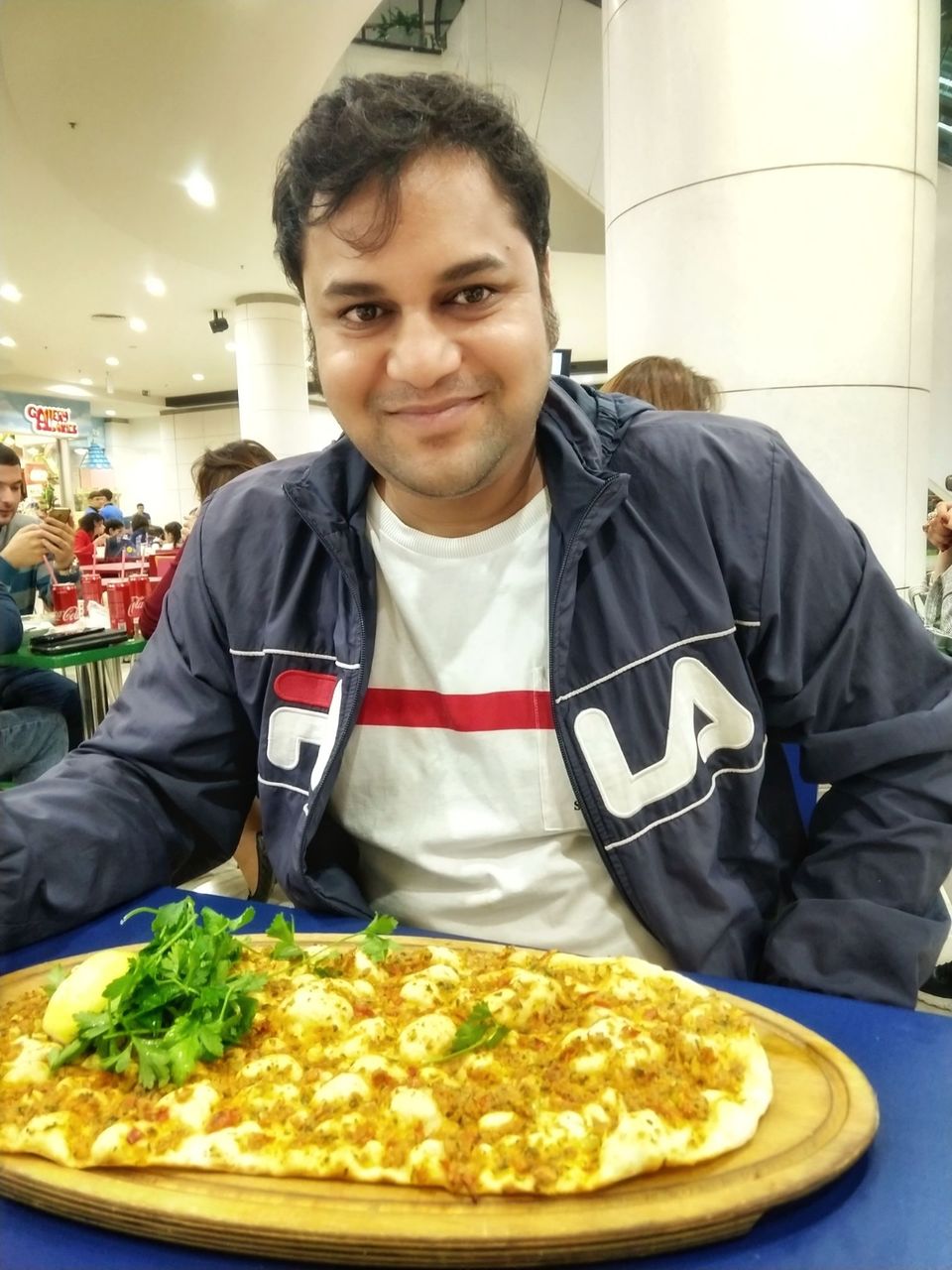 During our stay in Baku on one of the nights we were wondering what to have to have for Dinner.
Tan : " I want to have something local."
Rosa : " I have had enough local food. I will have something from MacD."
I searched for a dish which I have not had yet and in one of the restaurants there was dish named Lahmacun. This is not exactly local to Azerbaiijan and more like a Turkish dish. But I didn't not know what it was and what it would taste like. So going back to conversation:
Me: " I will have Lahmacun..sounds interesting."
Rosa: " Are you sure? What exactly is this dish."
Me:" I have no clue.. let's see . That's the fun."
The dish is like a Nan we have in India but with toppings including minced meat , pepper, onion, tomato and cilantro.
Tan: " I can eat this . What's the big deal.looks like a Nan."
But With the smell of the dish my expression changed( from 1st pic to 2nd ) .This was too gamey for my taste buds. I mean no disrespect to the dish, may be it was not for me or the place I had it didn't make the dish properly. I will definitely try Lahmacun when we visit Turkey.
But Rosa could not stop laughing and said : " Told ya."