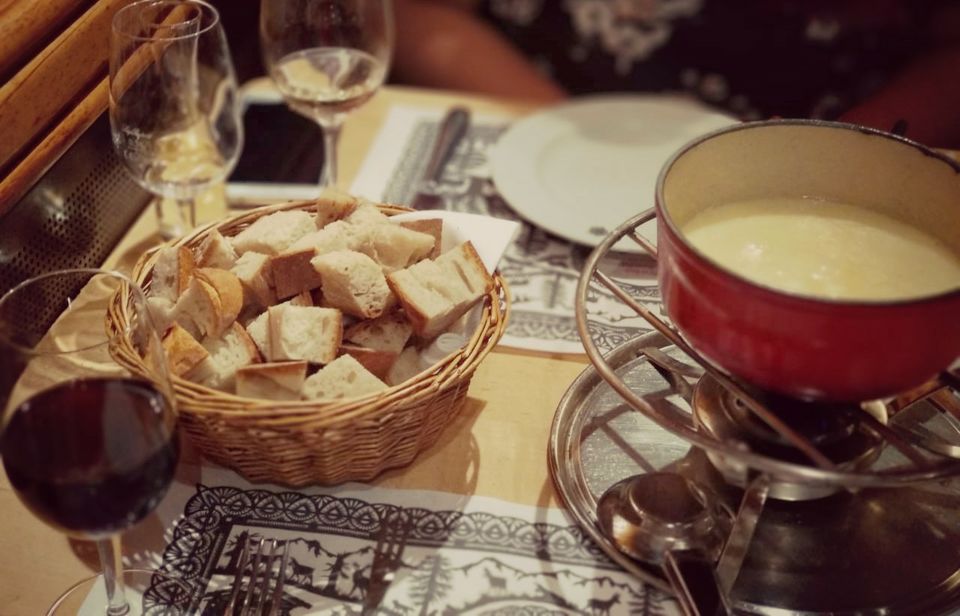 They say sometimes some of the most memorable moment happens to us when you are least expecting it... One of those things occurred when I was roaming around in old Zurich Switzerland with my husband.
We by chance, Found a restaurant called "SWISS CHUCHI" and what we had there is something my taste buds will never forget. This is the first time I had the famous"SWISS CHEESE FONDUE" a quintessential Swiss dish.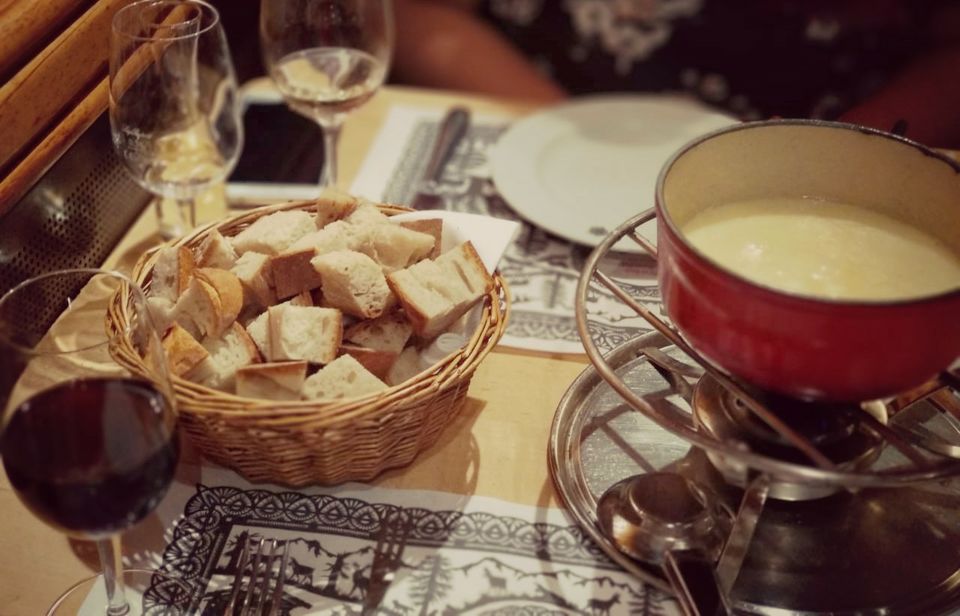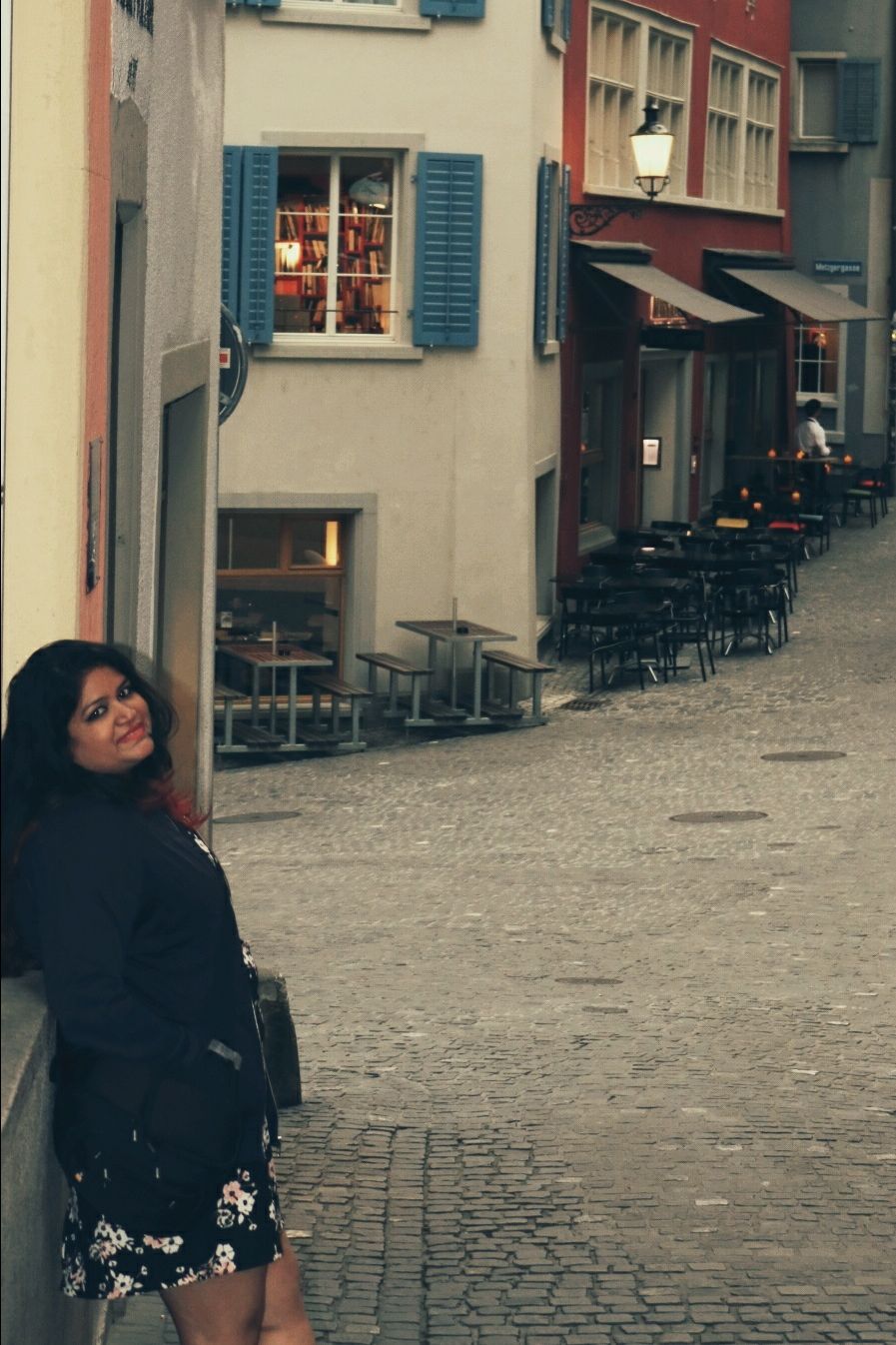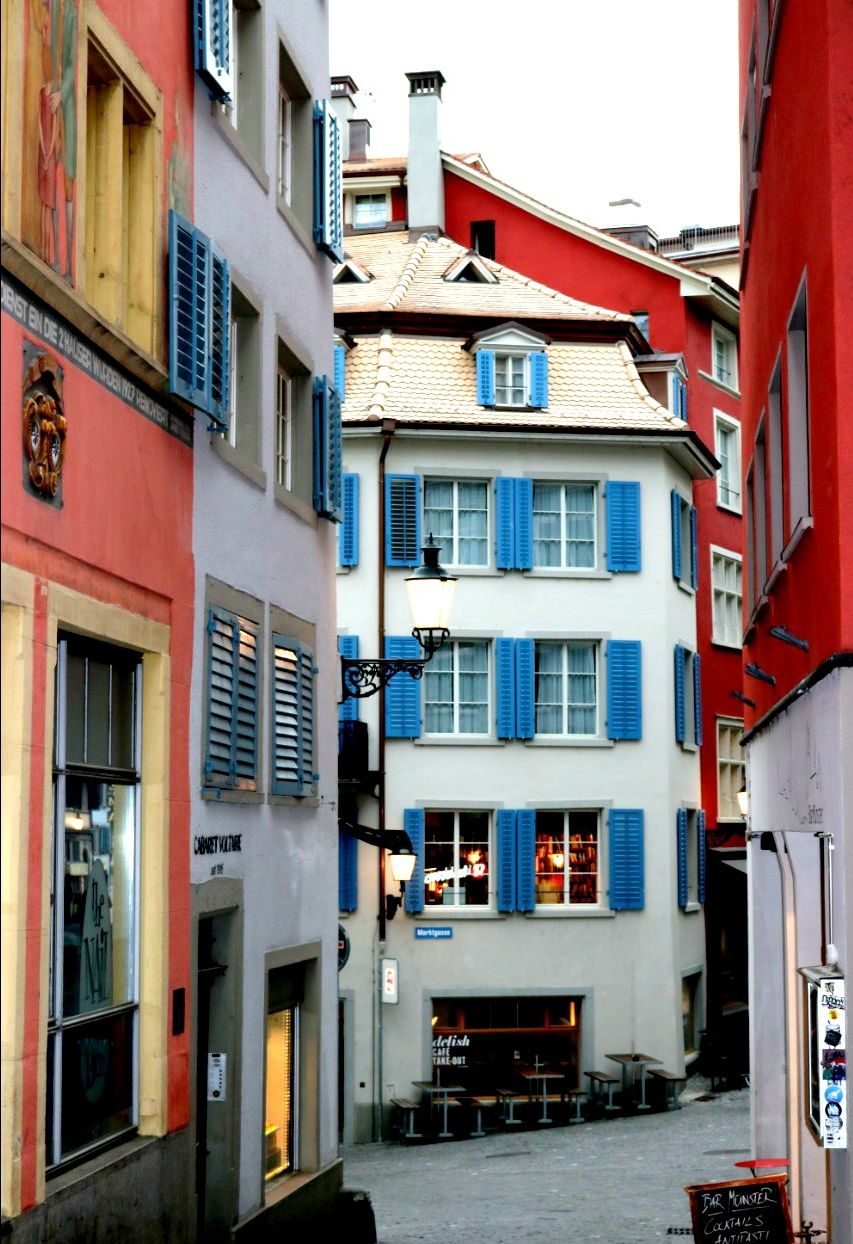 Let me tell you what exactly is "FONDUE". The term fondue has been given to the dishes in which food is dipped into a communal pot of liquid kept hot by means of a candle or spirit lamp. Fondue can be of many types of chocolate fondue, Oil fondue, Chinese fondue, etc but the best way to experience a fondue is by having a " CHEESE FONDUE", which is also swiss national dish.
The restaurant has almost more than 9 types of cheese fondue or in Swiss German terms called as "käsefondue" to serve you. We had ordered a cheese fondue called "Traditionelles Waadtländer Fondue".
One thing you will definitely notice once you go inside the restaurant, smell of cheese, it's so much tempting that you would not want to leave ever.
We were seated in our chair just outside the restaurant to enjoy a cool evening of Summer.
While we were waiting for Our special dish to come, we had some white wine which definitely was one of the best wines we ever had. I heard it long back before coming to Zurich that one of the best things to do in zurich, is to have swiss food as their custom says -white wine and cheese fondue. I must say its actually worth it.
finally, our dish came. THE "Traditionelles Waadtländer Fondue", it's a traditional cheese fondue
made by four types of cheese came from Swiss farmhouses, white wine and cheery brandy served with local bread chunks.
We were really excited and curious to taste it so we started real quick to have it, the moment it was served.
We took a bread chunk with the help of long fondue fork, dipped in it into the hot pot of melted cheese, popped the cheese-coated bread in our mouth.... < Pause>...... WE WERE IN HEAVEN... With each chew, it was giving a divine feeling as you are all dipped in cheese. The blend of cheese with white wine was coming like something I didn't have ever. We loved the taste so much that we didn't even need any side dishes. Even when we were full, our taste buds couldn't resist the temptation and we finished all of it.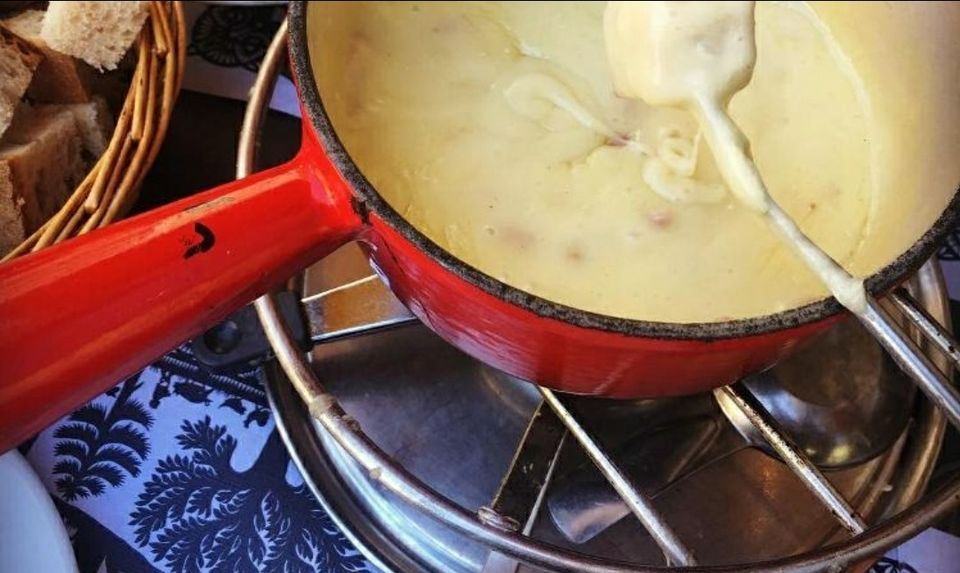 Today while sitting in our home in India, having some red wine and cheese cubes, the taste of melting cheese of cheese fondue is something impeccable. It's been a year I had one of the best dishes while traveling but it brings water in my mouth every time I think of it.
I can say I had enjoyed swiss fondue like a Swiss way.
#foodmemory #IWillGoAnywhereForFood