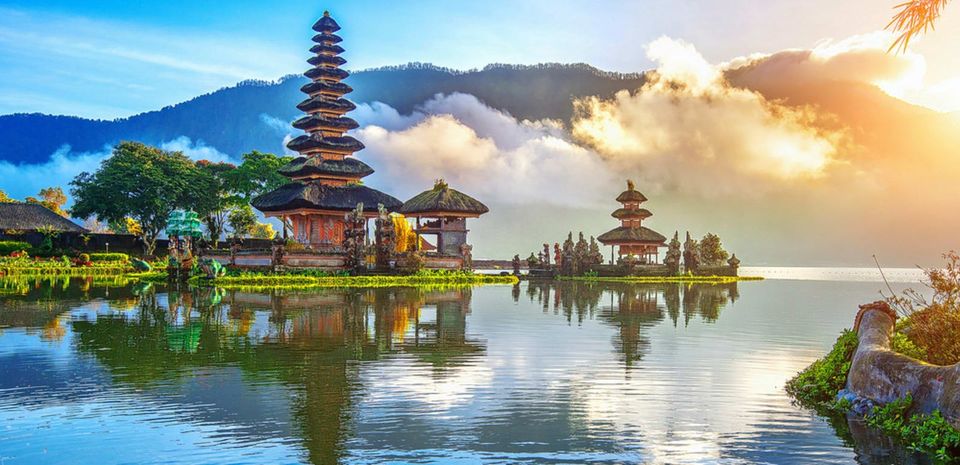 Bali has emerged out as one of the major tourist destinations amongst the numerous islands of the Indonesian archipelago. One of the ideal most tropical destinations, Bali boasts rich natural beauty with attractions for travelers of all the age groups. Ancient and sacred temples, massive mountains, stunning waterfalls, volcanic peaks, breathtaking beaches, and top-notch nightlife establishments are some of the many highlights of Bali.
For a comprehensive guide to Bali, watch this video:
Why should one visit Bali
Bali has emerged as a shining star in terms of tourism amongst over 17,000 islands that Indonesia features. Amongst the countless other tropical beauties, Bali is the most buzzed-about place due to several reasons like:-
Breathtaking beaches –
Ranging from minute white sand to crystal clear water, Bali beaches offer everything that a perfect beach boasts.
Captivating culture of Bali –
Various cultural events and festivals are celebrated and practiced throughout the year which are thoroughly enjoyed by the visitors.
The Religious vibe –
Balinese locals are spiritual people and the place features an array of temples which are not of great importance religiously but also showcase rich culture and ancient artistic insights. There are temples nestled on mountains as well as exclusive sea temples that overlook the vast ocean.
Wide range of Natural Beauty –
Bali is known to possess all the various kind of natural beauties including temples, beaches, floral gardens, massive mountains, scenic lakes, vast stretches of rice fields, glorious waterfalls and so much more.
Famous Places to Visit in Bali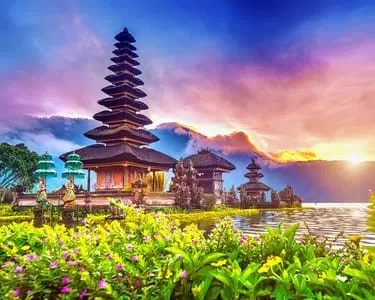 Some of the many famous places in Bali include the following:-
Pura Tanah Lot –
This is an iconic temple of Bali nestled around twenty kilometers from Kuta in the northwest. It sits on rocky terrain with waves crashing on the surroundings.
Mount Batur –
A much-renowned destination amongst hikers, Mount Batur offers a spectacular sunrise view from the top. Nestled in the Kintamani District, it's a must-visit if you desire to indulge in a trek while in Bali.
Ubud Monkey Forest –
A must place for animal lovers and photography enthusiasts, Ubud Monkey Forest is another top attraction of Bali.
Pura Ulun Danu Bratan –
one of the oldest and most picturesque temple complexes which date back to the seventeenth century. It features the beautiful Mount Bratan as the backdrop.
Kuta Beach –
This beautiful beach is a perfect abode for beach lovers from all across the globe.
Famous Things of Bali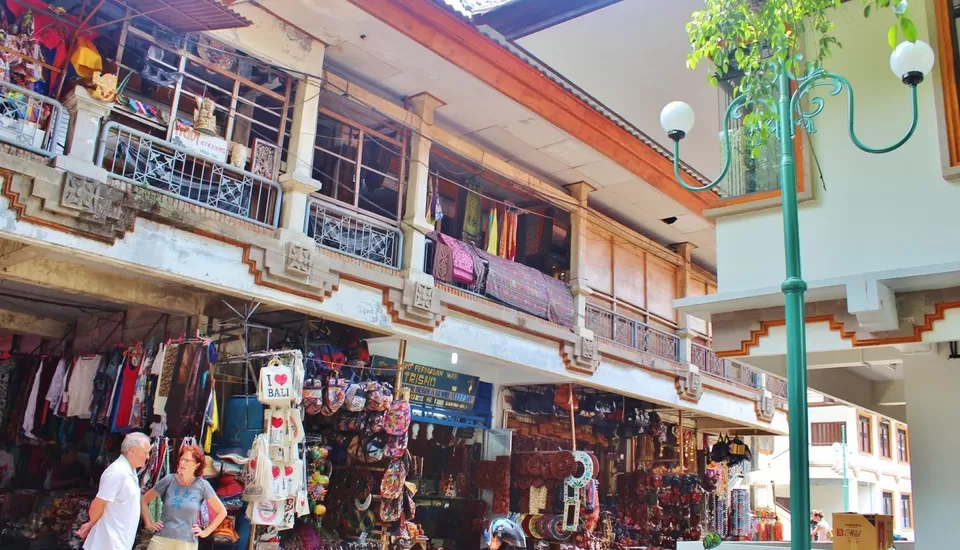 Bali is a popular destination amongst the shopaholics and you can shop for some exclusive items and bring them back home as memories for a lifetime. Some of the many popular things of Bali include the following:-
Beachwear – popular places include Bistro St Tropez, Rip Curl, and Bali Boatshed.
Chocolates – popular places include the Kintamani region and closely located grocery stores.
Furniture – Seminyak's Saya Gallery, Kuluk Gallery, and Bambooku.
Streetwear – popular places include Ibu Suzy and Gianyar's Sukawati market.
Handicrafts – popular places include Ubud market and Seminyak
Jewelry – popular places include Studio Perak in Ubud
Handbags – popular handbag brands include Ono Creations and Smile Clothing.
Perfumes – popular places include Denpasar and Gianyar's Utama Spice
Souvenirs – popular places include Kuta's Krisna Oleh Oleh Souvenir Store and Ubud Market.
Best Time to Visit Bali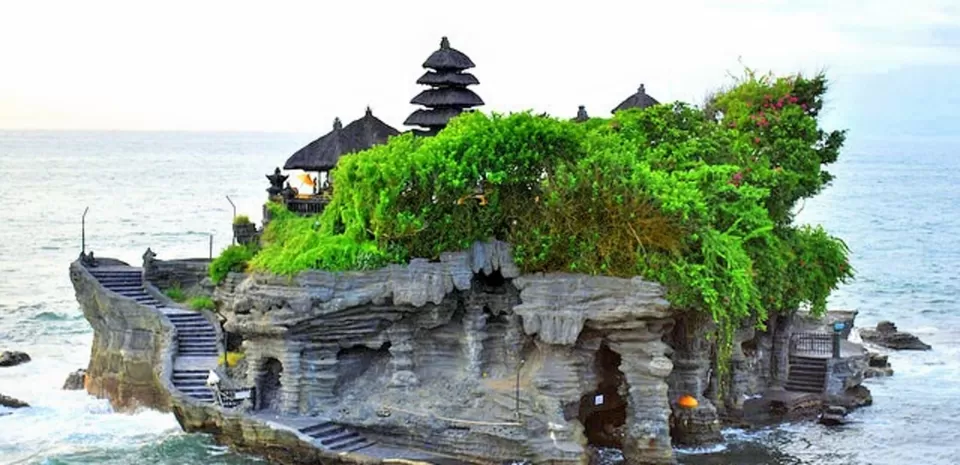 The ideal time to visit Bali is between April to October, precisely, the dry season. Bali features a consistent kind of temperature all throughout the year – a typical tropical, humid and hot one. The months ranging from April to October are relatively less humid allowing the tourists a better atmospheric environment to explore around.
So, Are You Ready to Unravel and Explore Bali?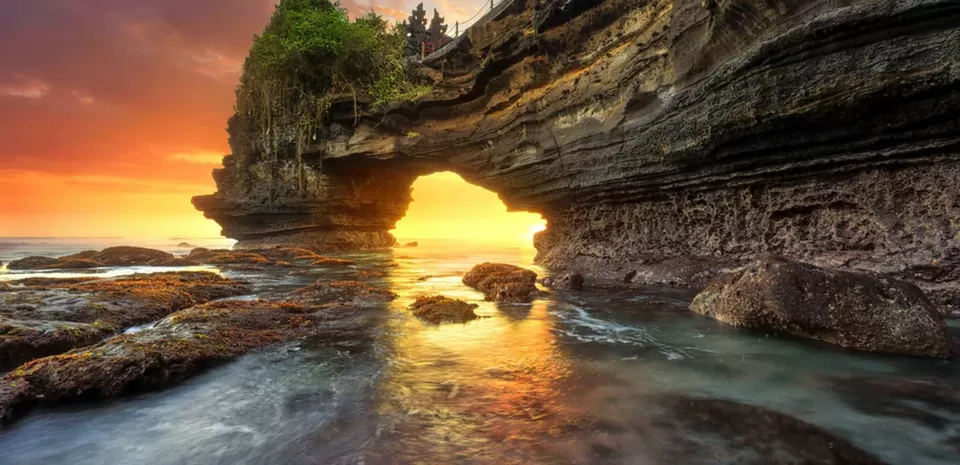 Whether a backpacker or a group of thrill-seeking friends, Bali deems to be a haven for everyone seeking to elope from the monotonous 9 to 5 life. Set amidst the scintillating flora and fauna and tranquilizing beaches, Bali has also become the foremost honeymoon destination among the budding lovers to mark the beginning of their new phase together. If you're wondering about the heavy strain on your pockets, worry not! You can hop on to the various pocket-friendly Bali tour packages available with some portals that actually save that extra amount with the palatable discounts and offers while covering all the major attractions & giving customized tour options as well – what more can one ask for !
…..……………………………..
We really hope you found the write up above interesting & useful as well . You may like to check out some other exclusive Travel Blogs & Travel Videos from across the world here :
Travel Blogs @ Inside Out with Rahul Yuvi
Namaste & Take Care till our next post.
(Just Google : Inside Out with Rahul Yuvi)
Frequent searches leading to this page:-
Indonesia tour packages, bali honeymoon package, bali tour package for couple, bali indonesia package tour with airfare, bali indonesia tour package, bali tour package from india, bali honeymoon package cost