I and a few of my friends have planned to go to Hogenakkal Waterfalls which has been slipping for many weeks now. Finally, we thought today was the day but unfortunately, a friend dropped off due to some emergency. So the slipping continued. But being a Program Manager, it would be a failure to not have a plan B :P, so I made another plan yesterday evening as soon as I came to know about my friend's emergency.
I have a weird habit of marking places on my map and tag them as "want to go" if I found them interesting enough. So I went through my map lists and found that "Chunchi Falls" was around 80Kms. My eyes were caught by a huge water body in the upstream of the waterfall. That was the "Haro Bele Dam". Since I was planning to start early in the morning, so I thought a Hilltop for sunrise would be perfect, and another close look at the nearby places, I found "Bilikal Rangaswamy Betta(BRB)".
And my planning was done.
Sunrise at BRB, Ride to Haro Bele Dam, spend some time at Chunchi Falls and be back to Bangalore by afternoon.
but fate had other plans and I slept off without setting an alarm for the early morning.
Luckily, I woke up at 7:30 AM. I somehow managed to get ready and left by 8 AM.
First stop was Chunchi Falls(I chucked BRB since it was already sunny by the time I left Bangalore), a secluded waterfall set amidst rocks. While the route presented by Google was accurate until the parking lot, people were all over the place thereafter.
There are primarily two spots, one is just rocks and little water here and there. Second being the Waterfall itself, which is a little further away from the first spot. Since getting to each spot involves a small but steep hike, I would recommend to go further away and hike down to see the falls unless you have more water with you ????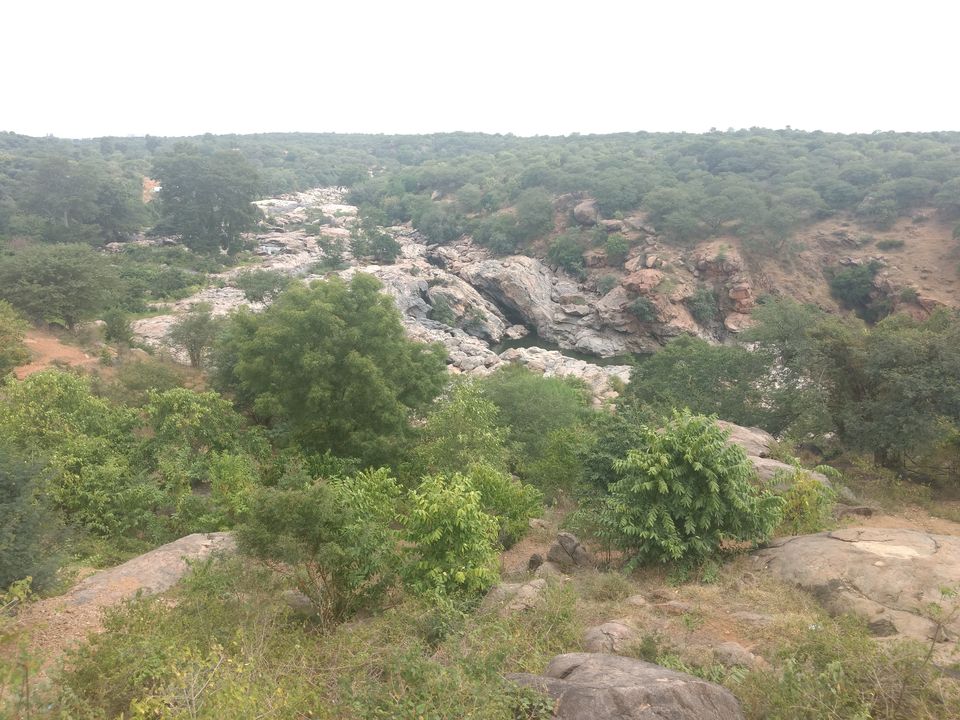 Soon after descending, I observed that the rocks in front of the falls were free. So I grabbed a selfie with the falls before it was occupied by others. I drifted towards the right of the falls which didn't have any crowd, So I had the falls all for myself ;).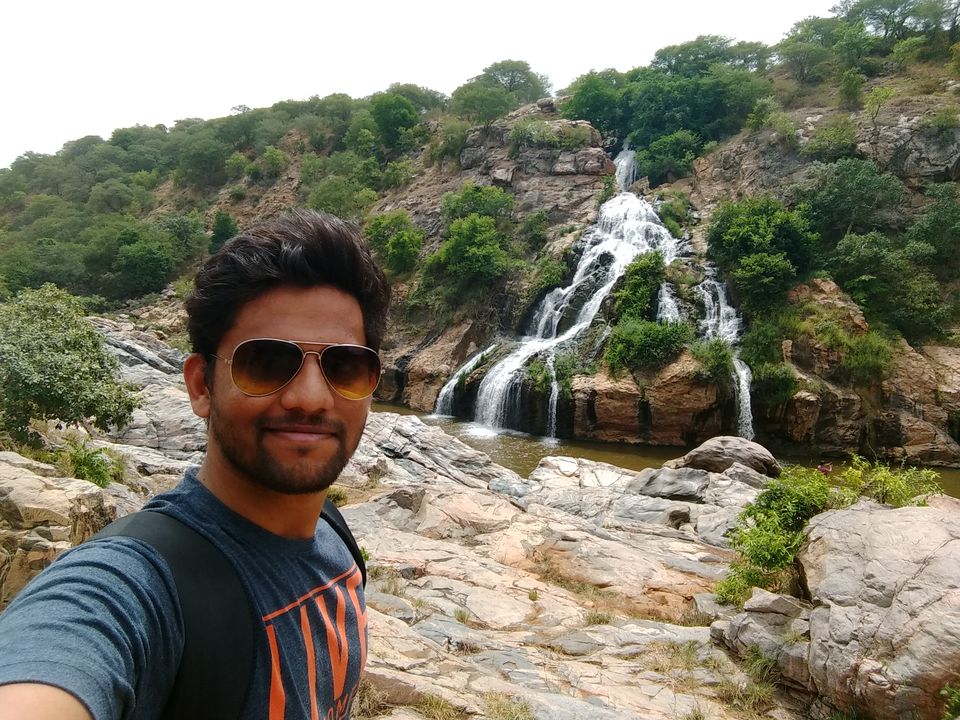 During my ride to Chunchi Falls, I have never seen a single board up until the last left turn after which the falls were about 5 km away, but I saw "Sangama-'x' Km" many more times. I knew Sangama meant combine/coalesce, but it never occurred to me that it was the confluence of two rivers. Sangama was a place where the River Arkavati meets the mighty Cauvery. I haven't see the confluence of rivers before, So I was excited about visiting that. Added to that, Sangama was only 15Kms away. So I raced to Sangama riding through hairpin bends and reached the place.
It was a beautiful sight to watch but it was too crowded. I wanted to witness the river after the confluence, a quick glance at maps and I found there was another route by road to reach the other side. I left this place and just when I almost reached the other side, I was stopped by a guard and told me I can't take this way( A way to restrict the folks willing to go to the other side to use the coracles. Lobbying?)
I took a final glance at the bachelorette River Arkavati ???? from a bridge and turned back to reach Haro Bele Dam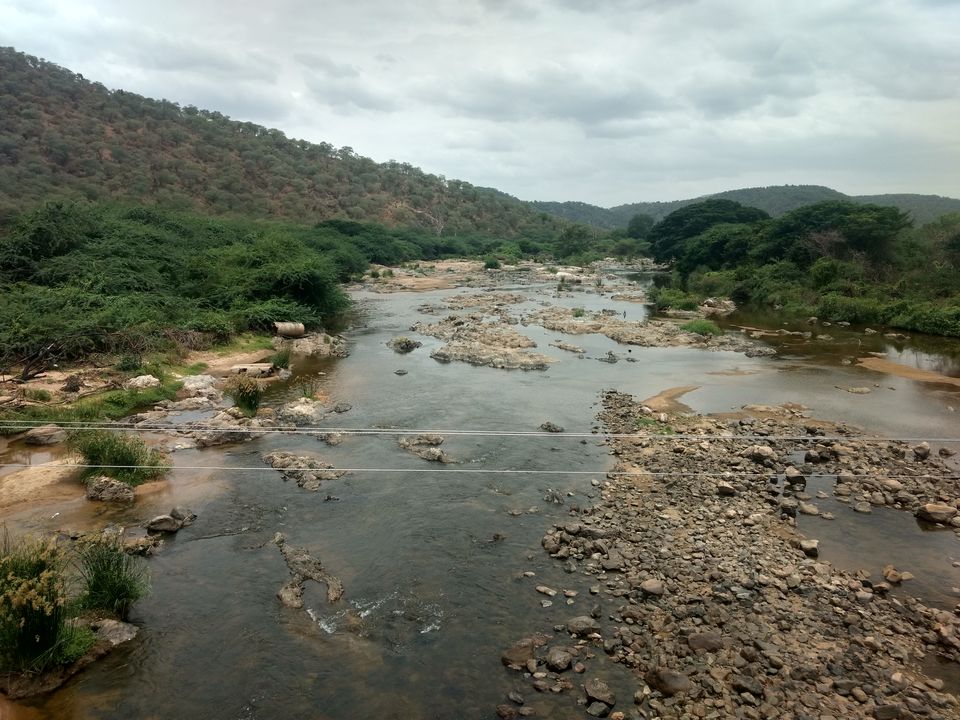 I thought I had to do some bargaining to get entry into the dam but fortunately, they had a visitor policy and I just had to enter my name to enter the premises. I was surprised to see that the place was beautiful with "zero people around".
The upstream side of the dam had a beautiful landscape. The river flows between the two hills and the downstream had rocks which is the case with most dams. But the peculiar thing was that those rocks in dry season were accessible to common people.
In the picture below you can see people fishing by sitting on the rocks.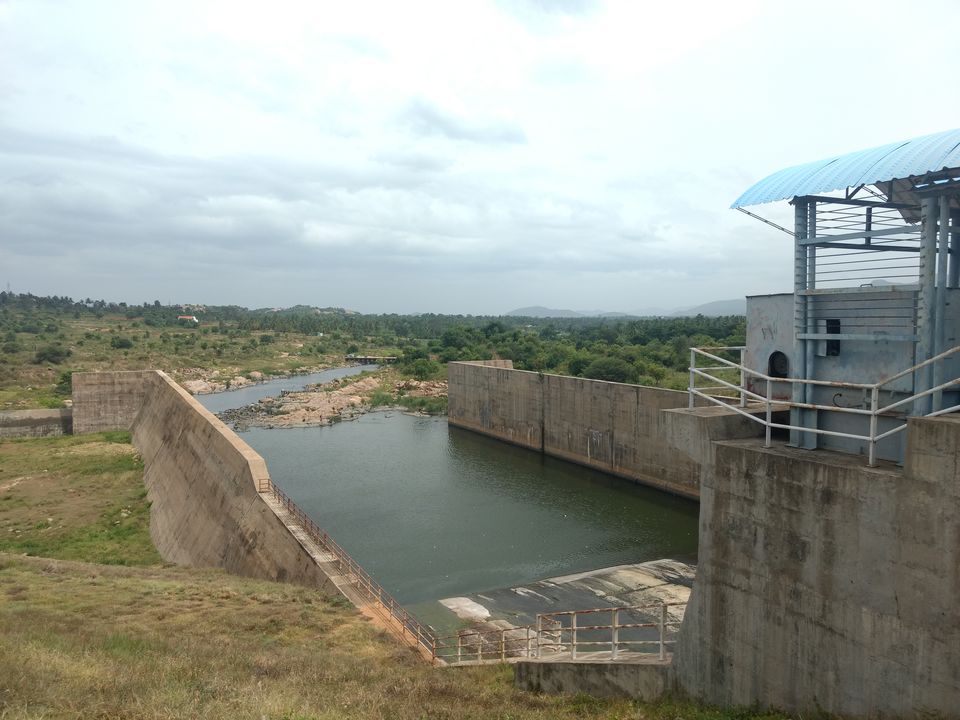 I left the dam at around 2PM as the sun was shining bright & mercilessly.
The road to the Kanakpura-Sangama Rd from the dam passes through a lot of small villages, I found a peaceful place (which also had a place to sit and rest) by the roadside near one such village. I stopped there to have lunch.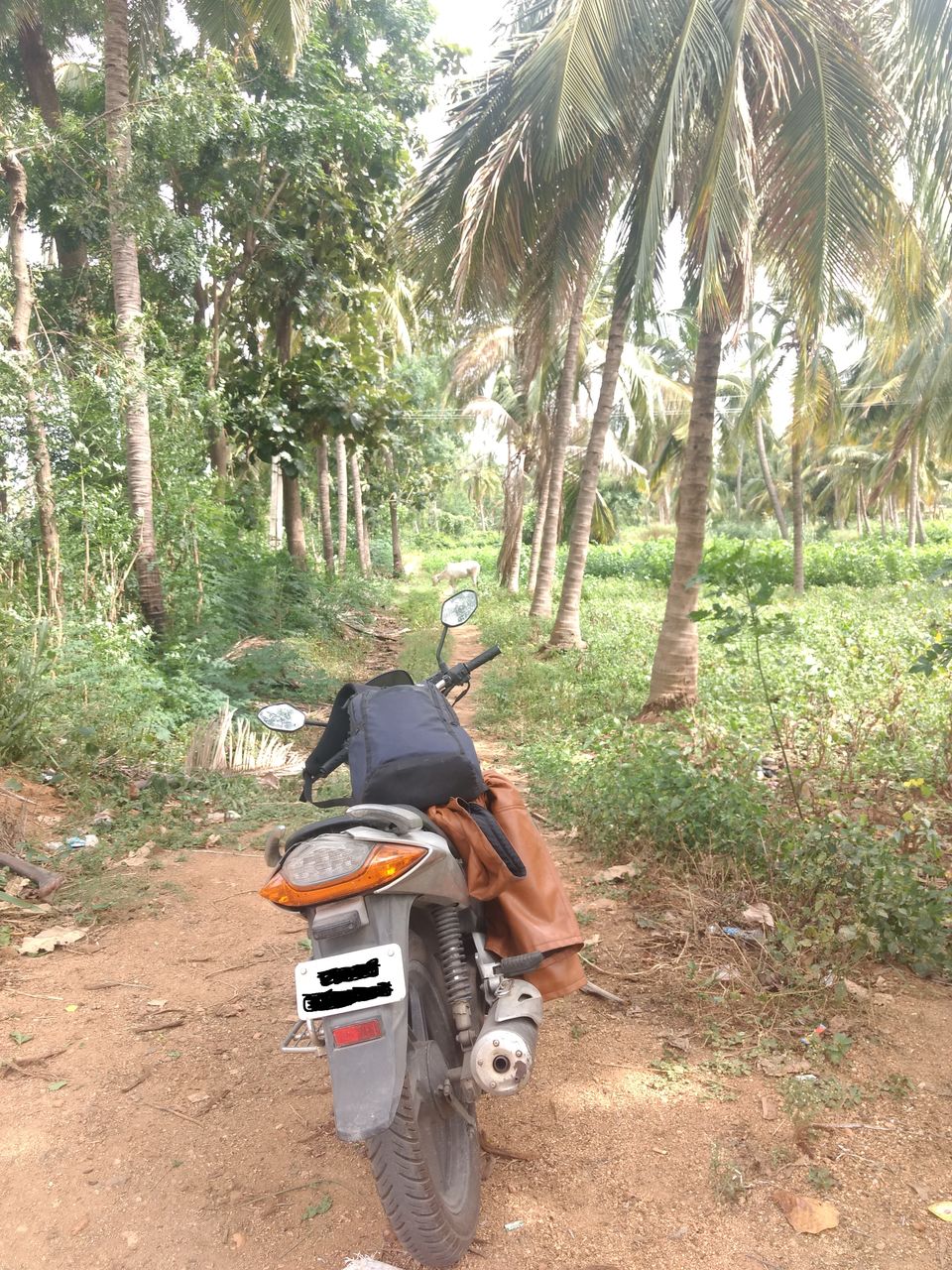 She badly needs a service!!
One last click and I was riding back home!!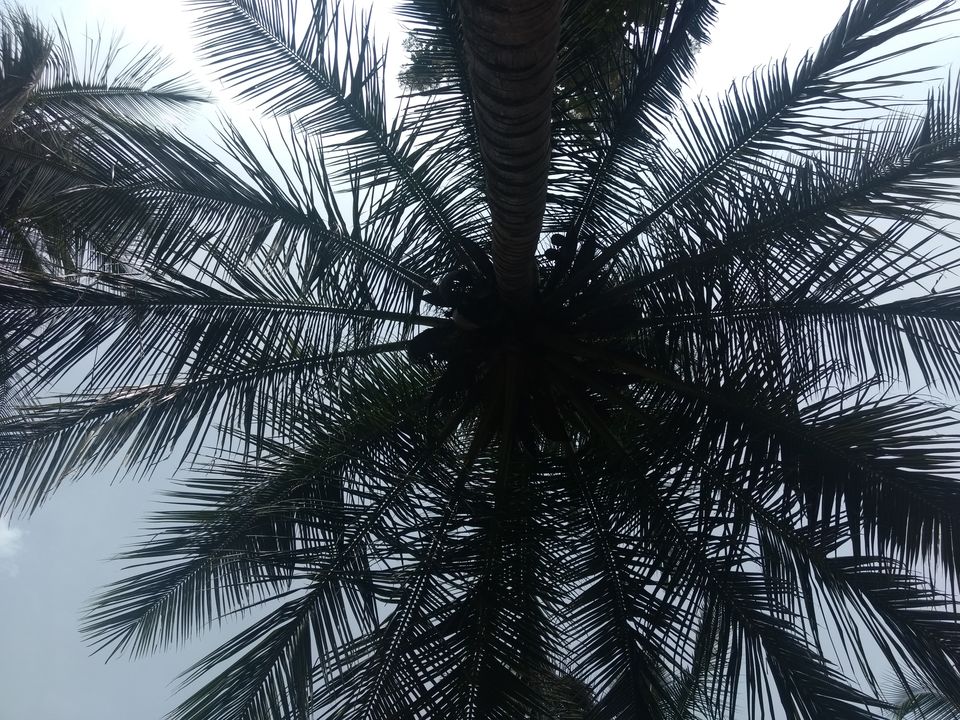 All throughout my trip, starting from Chunchi to Sangama I didn't realize that I was just following the River Arkavati. I found this only when I saw that the dam's actual project name was "Arkavati Hydro Electric Project" and opened maps to realize that the same water flows to Chunchi falls which then finally meets Cauvery at Sangama.
So, here's a tribute to the beautiful river Arkavati who accompanied me this Friendship day, hence the name
"A Day out with Arkavati"