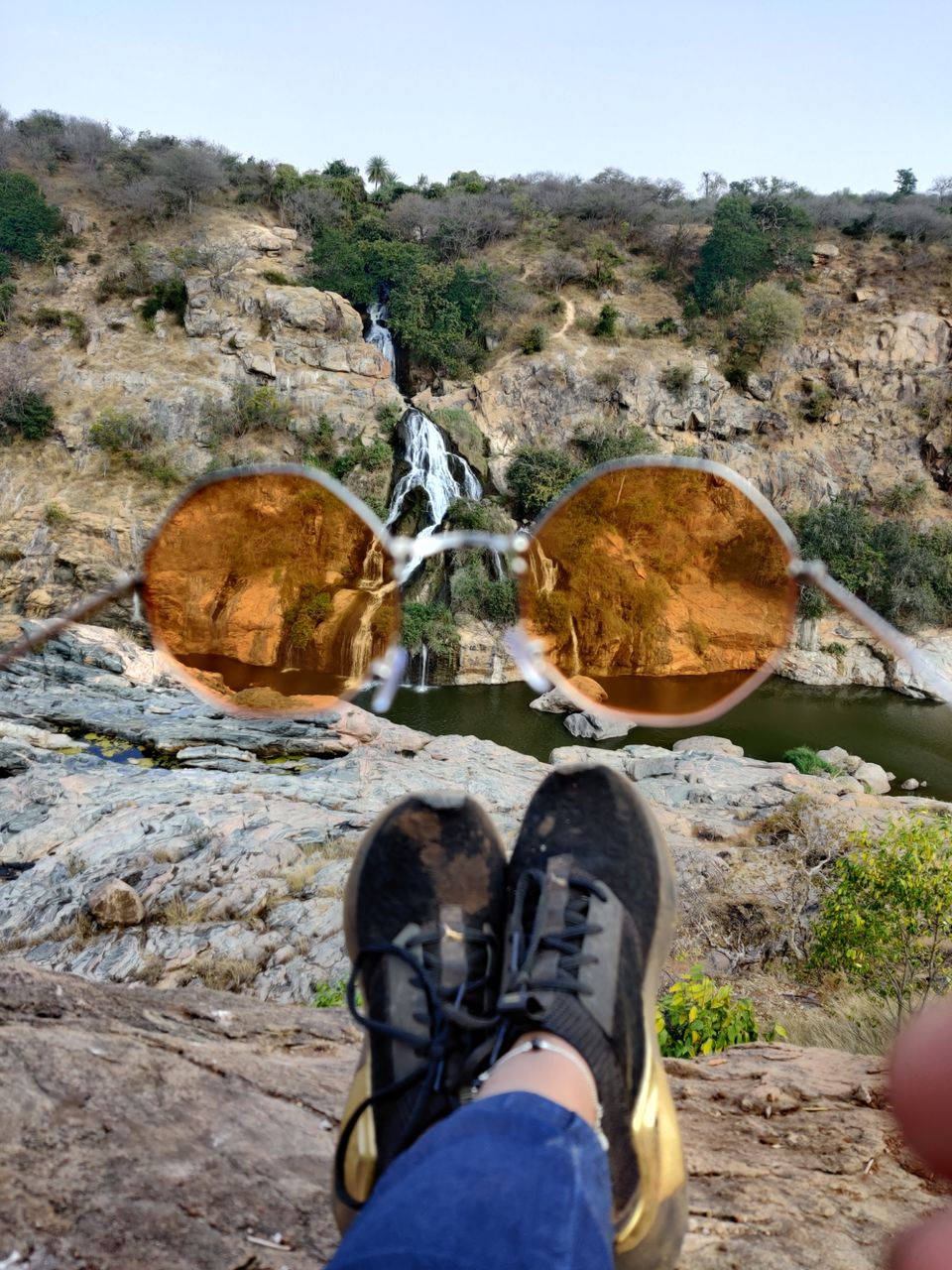 One more off from the bucket list📝☑️ Sangama and Mekedatu is one of the famous gateways from Bangalore. This is located approximately 90 kms from Bangalore. If you are visiting Bangalore then this place must be in your travel list.
Sangam is the place where Arkavati river meets Kaveri river. The road to this place was awesome, travelling by own vehicle to this place will be cherry on the cake. Once you reach this place, park your vehicles and cross the river by walking(in this season there was less water so you can easily cross the river by walking across the river) from there take the available public transport i.e. bus, ticket was ₹60 for to and fro journey to Mekedatu.
Mekedatu is a kannada term "meke means goat" and "datu means cross". There is a story behind this naming convention, a guard told us this story, that once there was a goat and it was being chased by a tiger, so the goat took a long leap from one side of the river to other, the tiger didn't jump after the goat, and thus the goat rescued itself from the tiger.
Once you reach Mekedatu there will be some steps down to reach the actual spot. Which means you have to get down first and then again climb up to see river Kaveri. In this place the river is very narrow but full of crocodiles ( as the sign boards depicts this).This is the same river which will become 150 m wider once it meets arkavati river in Sangam. This place is a visual treat to eyes. I was awestruck by its beauty. Although the water level was less but still the view was mesmerizing.
From Sangama around 11 kms there is Chunchi fall, these two places can be visited together in one trip. The fall gets denser in rainy season, this water comes from a nearby dam. The trek to Chunchi fall was awesome and tiring.There are few hotels available nearby, so don't worry about snacks and all. But for trekking to Chunchi fall you can carry some eatables. I will suggest that take your own vehicles, and try leaving the place early as the roads are not at all crowded and no street lights are there.
I will surely recommend this place, Karnataka has so much to explore.
#travel #karnataka #mekedatu #mekedatufalls #bangalore #chunchifalls