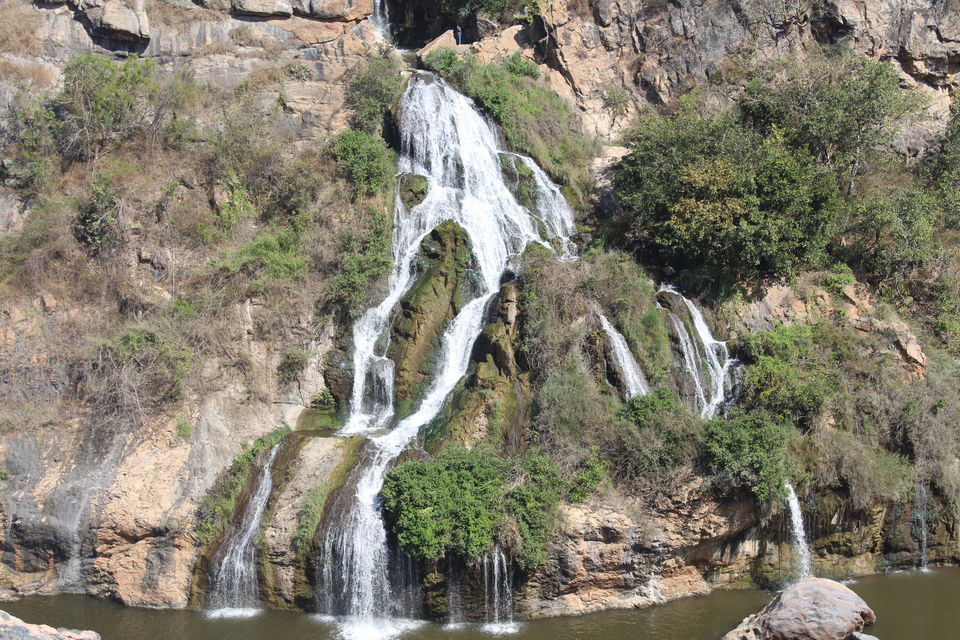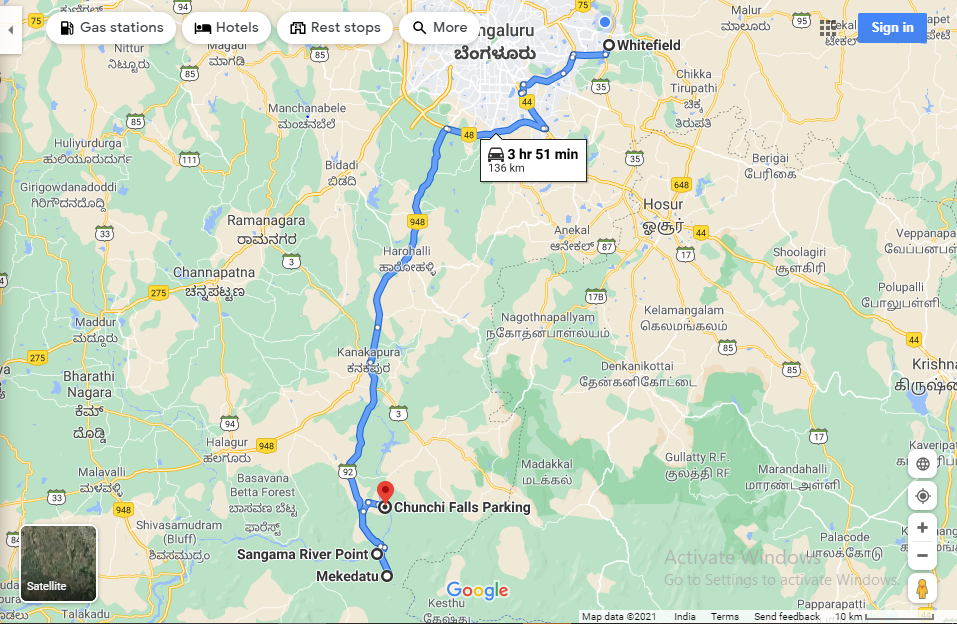 This month has proved to be eventful for me. Everybody expecting and waiting for COVID to say goodbye. Slowly things are coming back to normal. And as our trip to Manchanabele Dam was successful, it gave me a bit of confidence to plan for the other trips. The date was finalized and it was 26th of January, 2021. It was going to be the Republic Day Ride. I shared the proposal with my riders group. As usual they were excited. But this time we missed Faraz as he was in his home town in Indore. He had a bigger function to attend. He was getting married…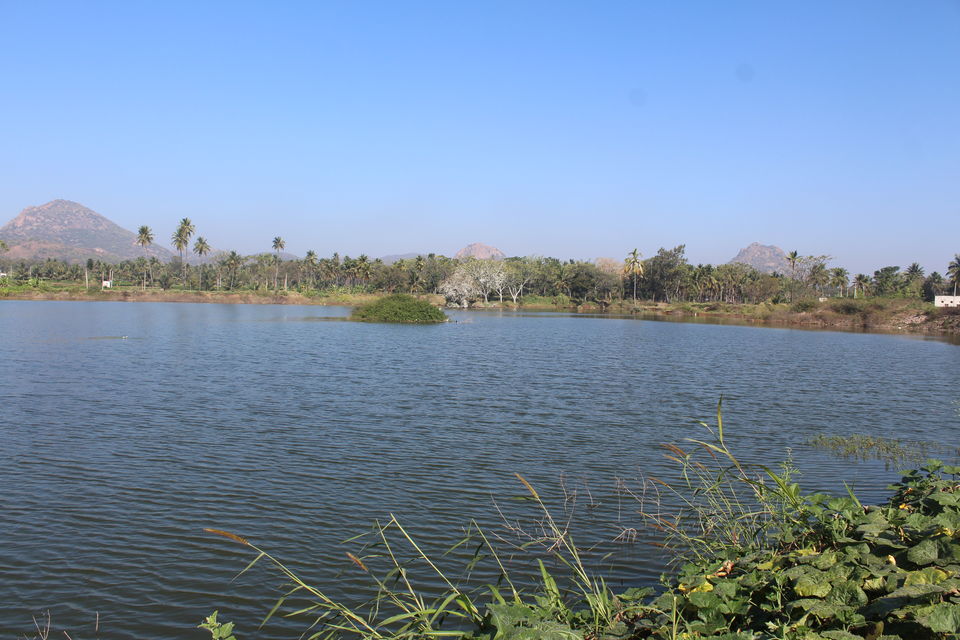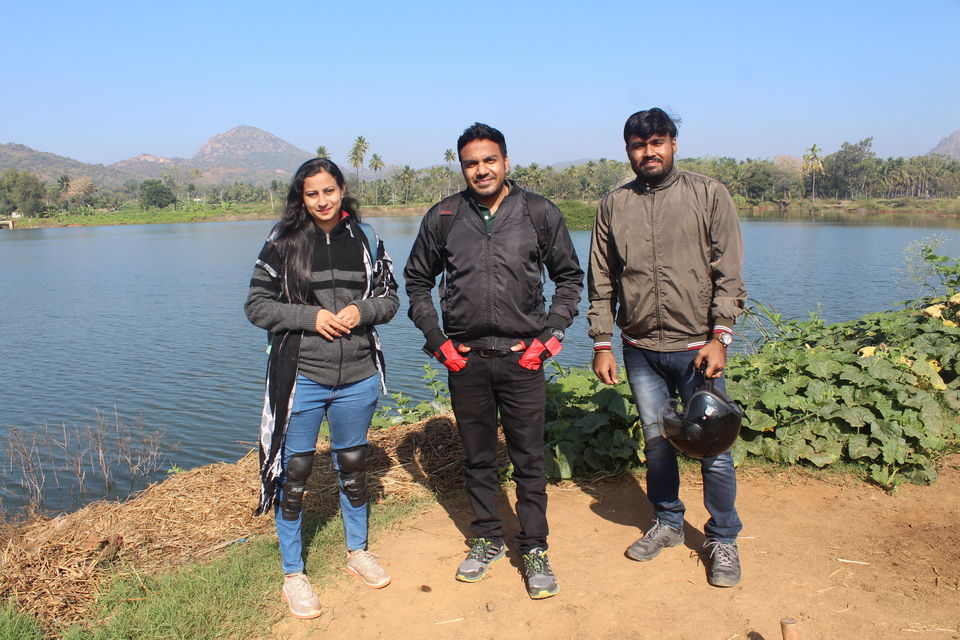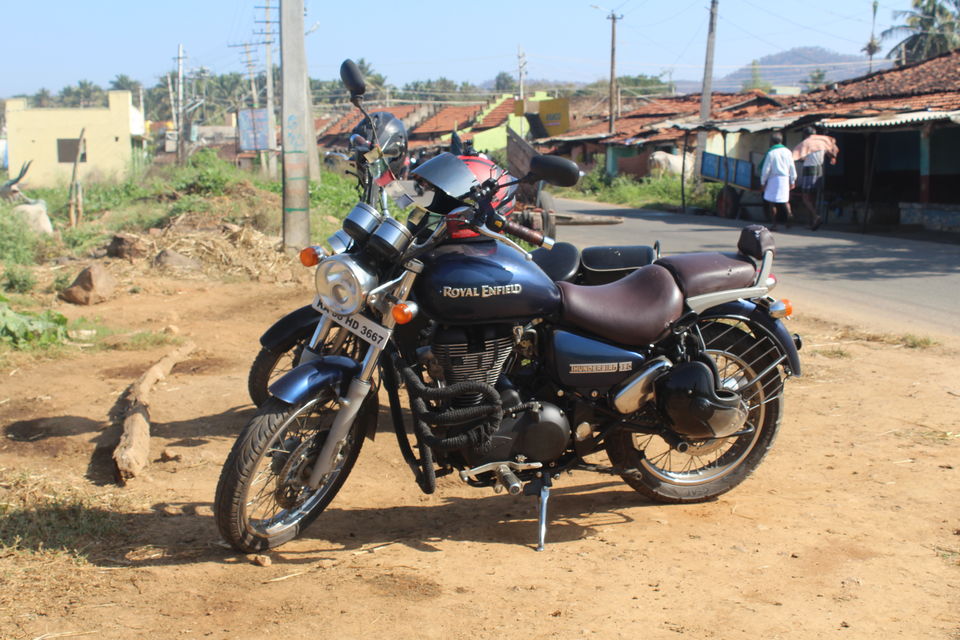 Initially Mamta was ready to join us but later she dropped due to some changes in her office calendar. So this time it was me, Tanuja, Anand and his brother (Sourabh).I have already rode with Anand before but will be sharing the ride with his brother for the first time.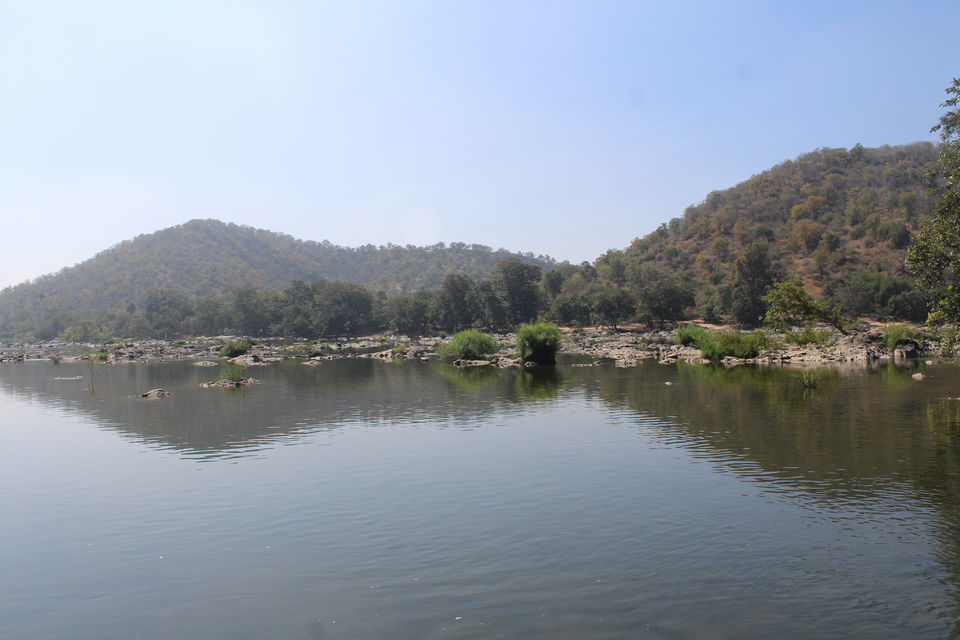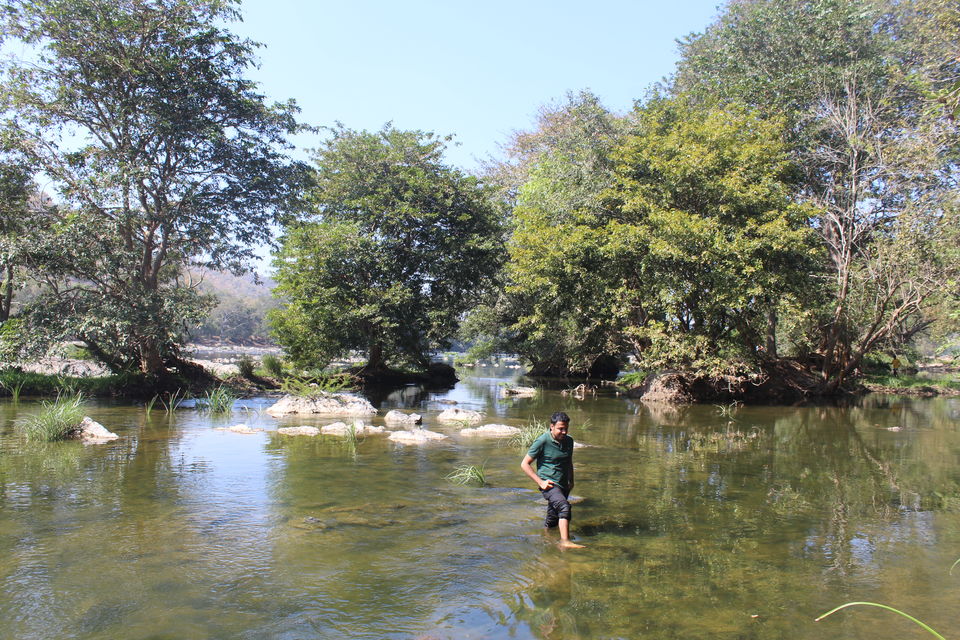 Our destination was Mekedatu. Mekedatu is a location along Kaveri in the border of Chamarajanagar and Ramanagara Districts. Sangama is the place where Arkavati merges with Kaveri.[1] From this point, about 3.5 kilometers downstream, the river Kaveri flows through a deep and narrow gorge. Mekedatu' means 'goat's leap' in Kannada). The name comes from an incident which is believed to have been witnessed by herdsmen in that area a long time ago. It is said that a goat being chased by a tiger made a desperate attempt to save its life by leaping from one side of the gorge and managed to cross over the raging river below, whereas the tiger did not attempt to replicate this feat, and abandoned the chase. The point where the goat leapt has widened since then from erosion caused by the river Cauvery. It is about 110 km from Bengaluru via Kanakapura. [2] There is also some mythological significance to this place (both Sangama and Mekedatu). As per one version, the goat (meke) that is believed to have leapt across the Kaveri was Lord Shiva in disguise. On both rocky precipices of the gorge, one can find strange holes, whose shapes resemble goats' hooves, though several times larger. It is believed that only divine goats could have marked their 'footprints' in such hard rocks.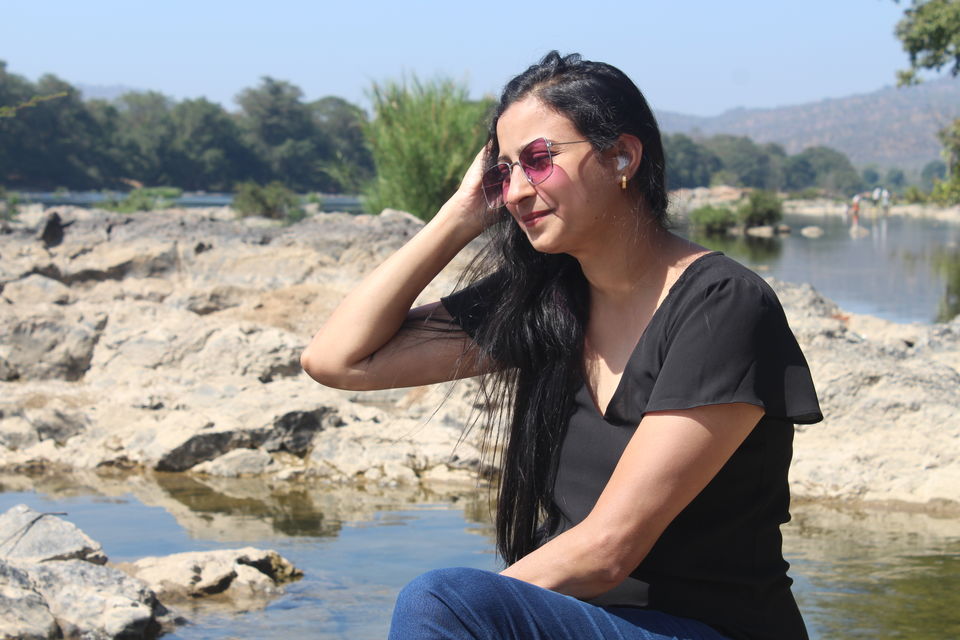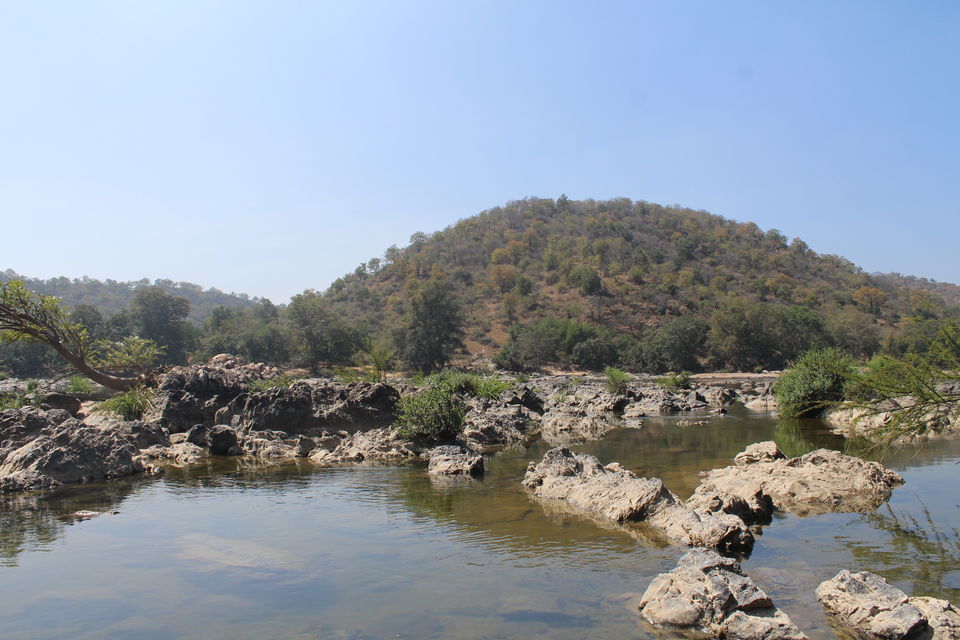 We started by 6 AM in the morning. I picked up Tanuja and met Anand and Sourabh on the way at Marathalli. A Farmers Protest rally was scheduled on the same day. So we were all very keen to leave Bangalore early. We took the Kanakpura highway and I would say the highway is a paradise for all the riders and drivers. The road is very good and well maintained. Touching 100 Km/hr was not a great deal. But we saw that road construction are going on in the state highways.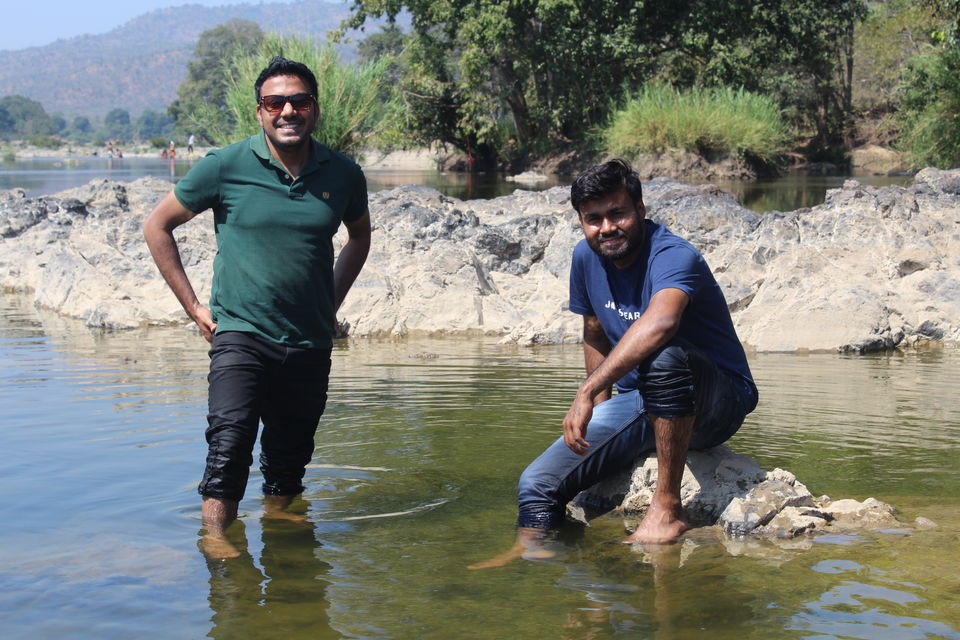 We had our breakfast on the way. We rode for almost 3 hrs. And the last stretch of 20 kms was through villages and hills and forests with multiple hairpin curves. I did not even know before that there is such place in Karnataka that is so close to Bengaluru. We had to stop at the forest check post to provide ours and our vehicle details. We were all very excited looking at the scenic beauty.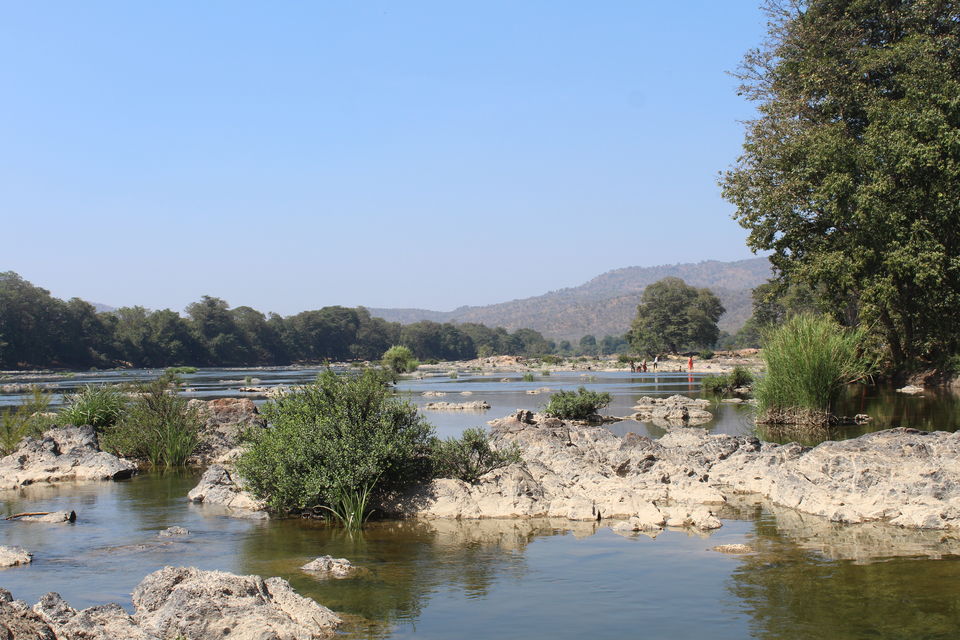 But very soon the excitement got shattered as we came to know that that Mekedatu was closed by tourism department for some reasons. So we then headed towards Sangama. It was not that far from Mekedatu. We reached in 30 mins. There was less water in river and as we reached early the congestion was also less. The place was very clean. We managed to find a secluded place. We crossed the river and to the middle of it.
The place was really so good that we forgot about Mekedatu very soon. We spent a lot of time over there and took many good photos. Tanuja was super excited after getting into the water. There were small fishes in the water and if one would put his feet in the water then he could get a fish pedicure at free of cost..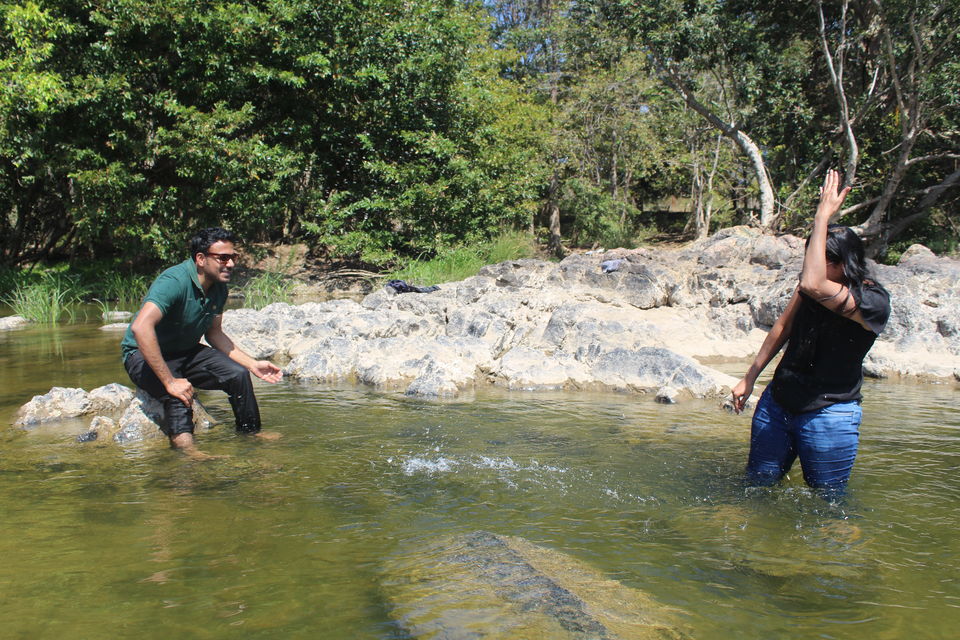 We decided to visit Chunchi Falls also as it was not too far from Sangama. The road to the falls was very secluded and narrow. We reached the falls within 30 mins. From the parking we had to trek almost 1.5 kms to have a look of the falls. The falls was beautiful and the so the trek that we did, we forgot very soon. But the only problem we had is that we started the trek very late. Ideally, people should trek and visit Chunchi falls first and then head towards Mekedatu or Sangama. As the distance for trek was less, we managed somehow. We had our lunch at Chunchi Falls. We had plans for visiting Bheemeshwari but we dropped off as were already late and tired by the time we reached the Chunchi Falls parking.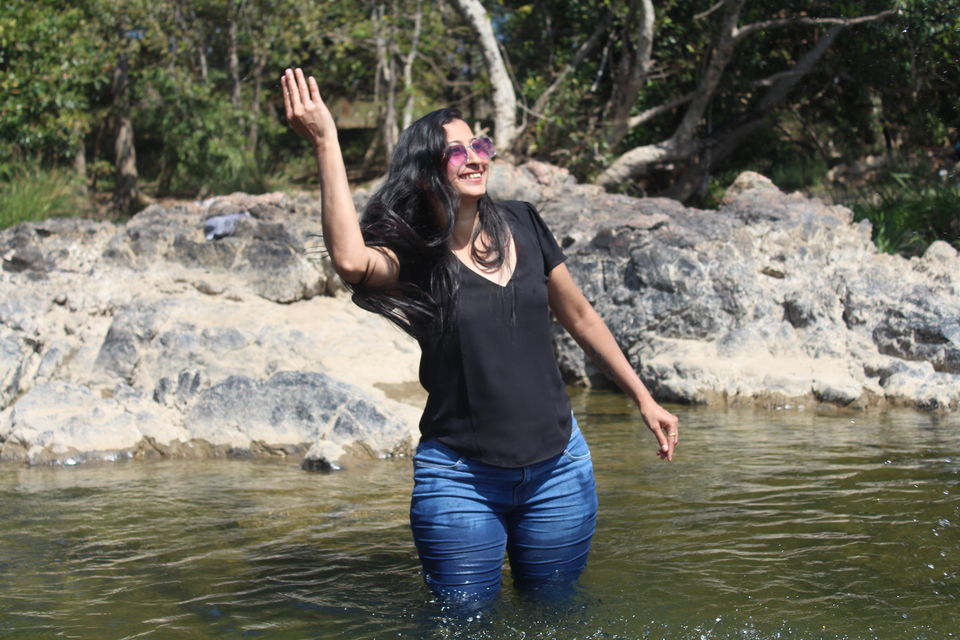 We started riding towards Bangalore from Chunchi Falls at 3:30 PM. We followed the same route and we reached Bangalore by 7:00 PM.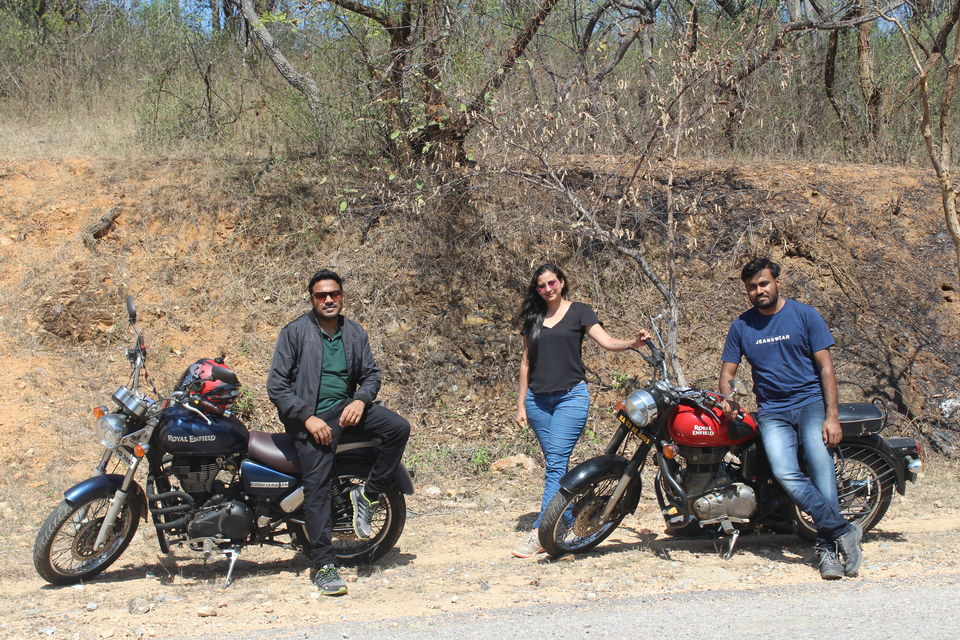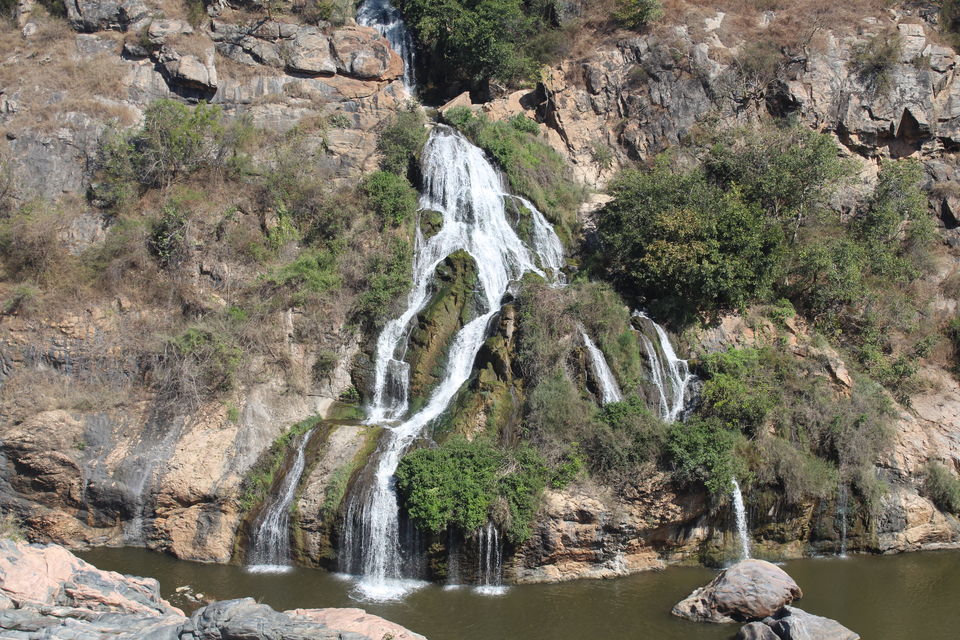 Things to Remember:
•If you are going in bike, please wear helmet and use safety gears
•If you are getting in water in Sangama then be careful as the rocks are slippery and you might end up falling on a rock or boulder getting fractures
•Normally villagers put ragi on the road to dry and bikes often skid on ragi. So riders have to be very careful while riding through villages
•There are no good restaurants in Mekedatu or Sangama or Chunchi falls to have food. So it's recommended to carry food.