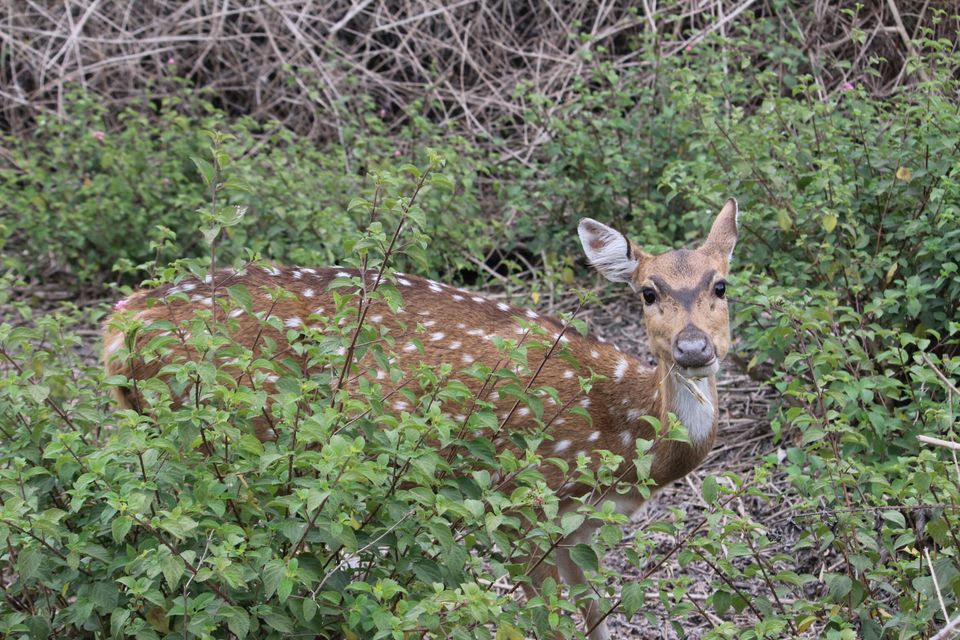 I was all done with my exams. I desperately needed a break from my MBBS course. The first place that struck my mind is 'Bandipur'. A peaceful serene getaway without the hassles of Mobile rings and message pings. This is not the first time I'm visiting this place but somehow still it attracts me to the core. Nature's bounty, wildlife in its own pride truly eye-catching. Many people visit this place to have a sight of the Big cat in its own kingdom. I would be dishonest if I say I didn't want to but at the same time I wanted a break from the city hassles as well. It all started with planning. Initially my dad and me were the frontrunners but later on my brother too joined the party.
It was about 5 A.M. in the morning when we set out all done. Straight on track to the Bangalore-Mysore highway. Proceeded to halt at Srirangapattana for the breakfast. Took a small break and later it was straightaway to destination BANDIPUR. We had booked our rooms 3 days in advance at the forest guesthouse through the online booking portal. As soon as we reached, we checked into our Room, freshened up and had lunch at the forest department canteen.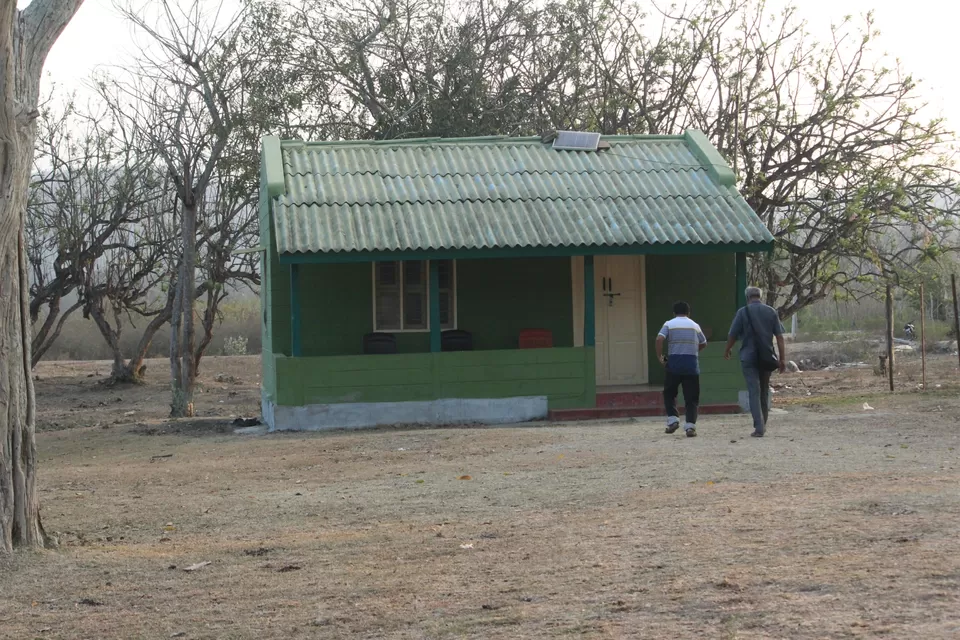 After lunch I started to roam around our cottage around which wild boars were plenty in number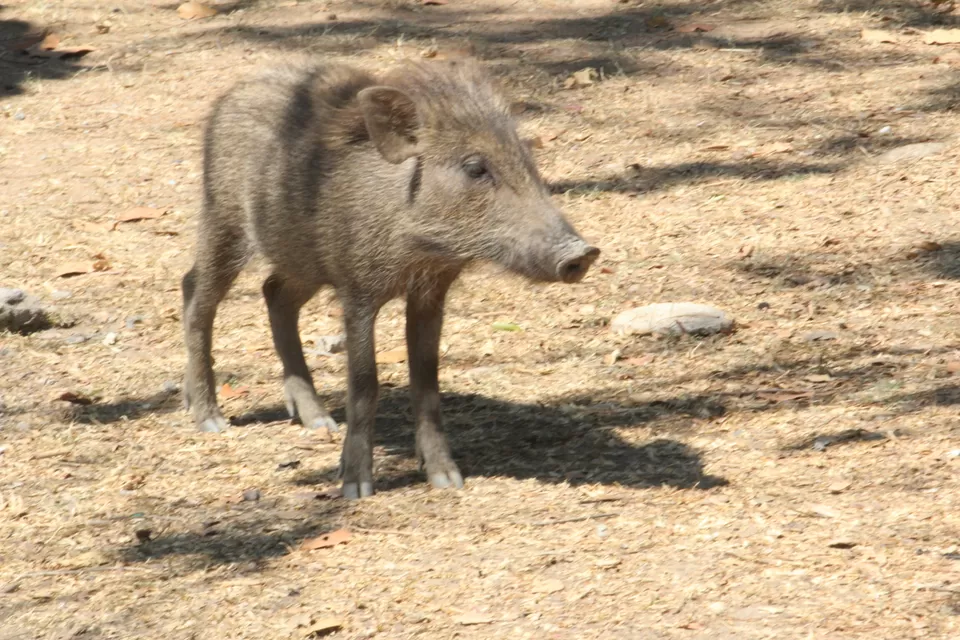 Later by 3 30 pm we went to safari office and purchased tickets. And our journey into the woods started. The forest which goes dry usually during month of April was dry already, thanks to the drought conditions since 2 years in the state.. As we proceeded deeper into the woods I was eager to spot some wildlife and the first thing that welcomed us in Bandipur was a herd of deer which are plenty in number.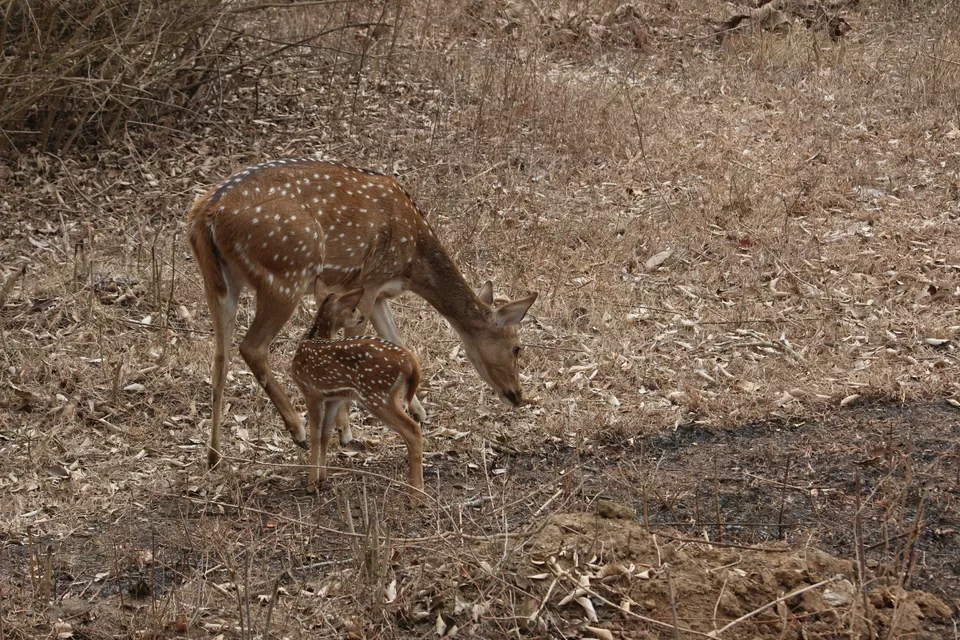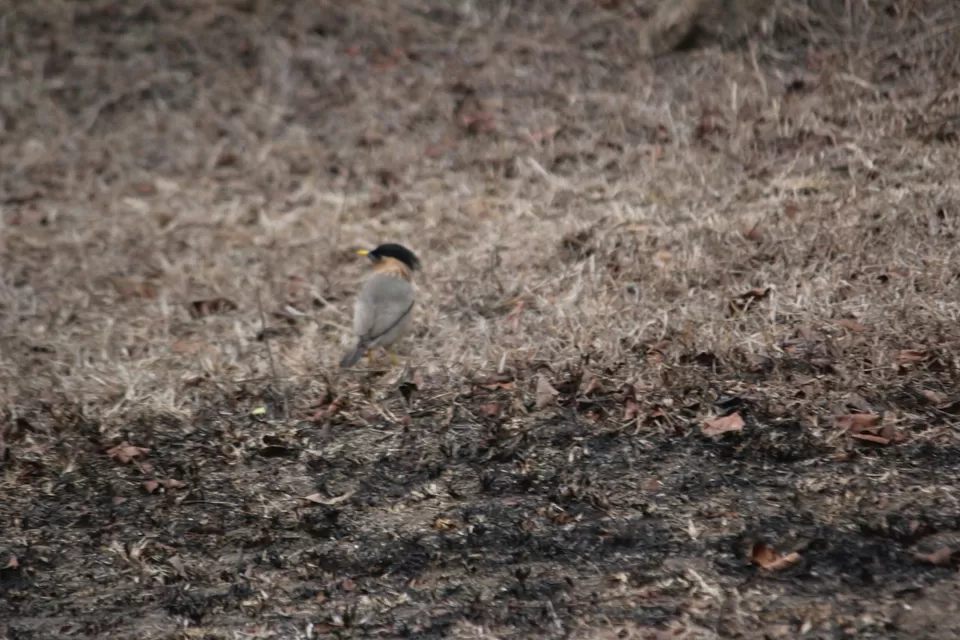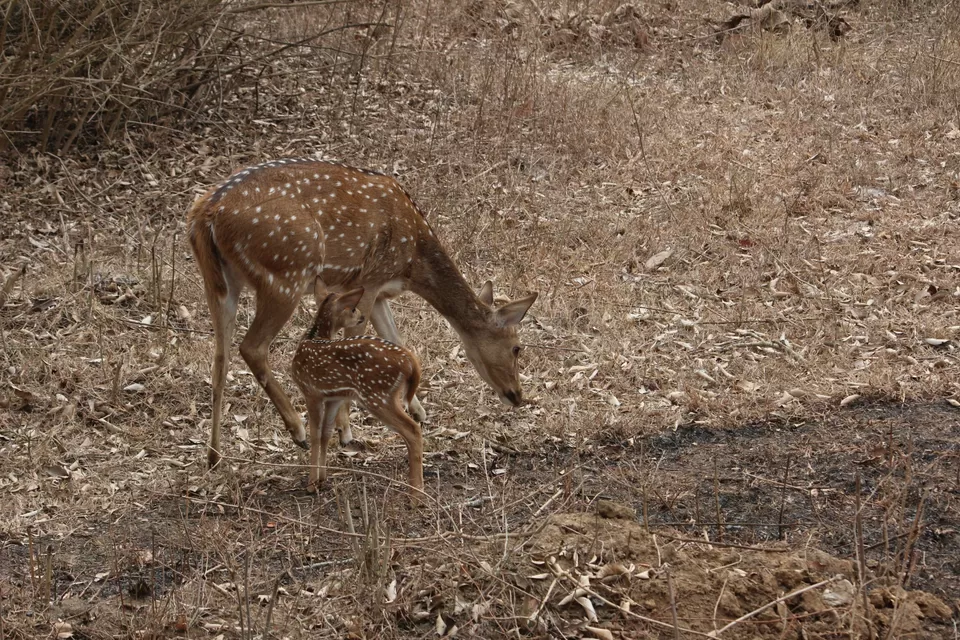 Later by the first round of safari we could spot some birds and deer nothing else. I was a bit disappointed I've to say but to add to my further disappointment the next round of safari was cancelled due to lack of tourist. So there was no other option but to stay quiet.
I'd once heard that Elephants are plenty at Mudumalai, so to try our luck we just began driving towards roadside trying to spot the big mammal in the dusk.
To our luck along with the elephants we were lucky to spot some peacocks too and I was happy that our ride didn't go waste. After driving a bit towards Mudumalai we took a U-turn and returned back to our cottage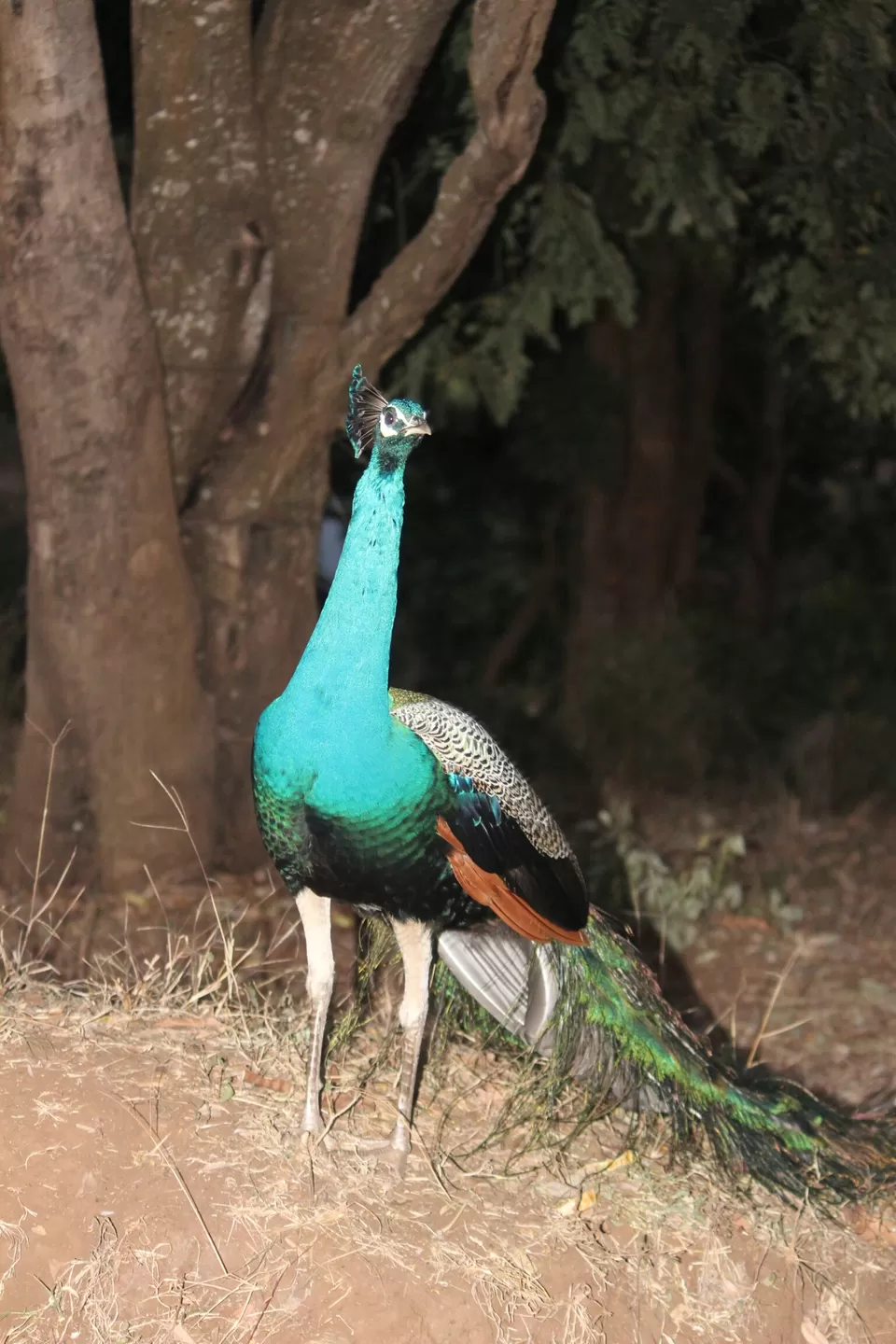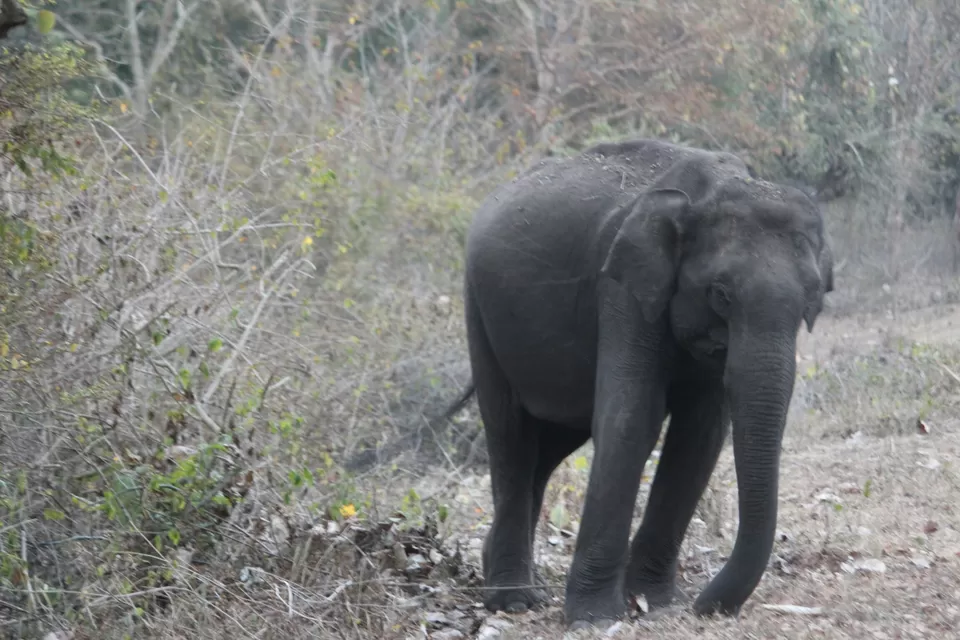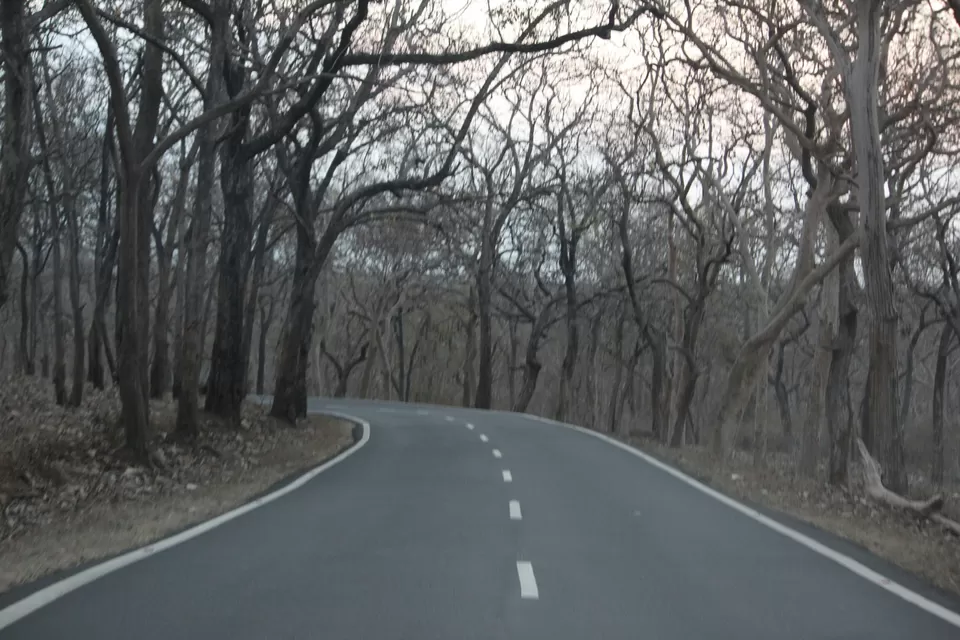 The day ended with a Sumptuous dinner at the canteen and we were back in our cottage by 9 p.m.
As we had prior plans of an early morning safari we had to wake up early and proceeded towards the safari office in order to purchase tickets for the early morning safari which begins at 6 30 A.M.
As we reached deep into the woods a tusker was insight at a distance and not to forget plenty of deer. To our bad luck there was no sign of the big cat though it was the season for sightings. Finally this safari too ended without the big cat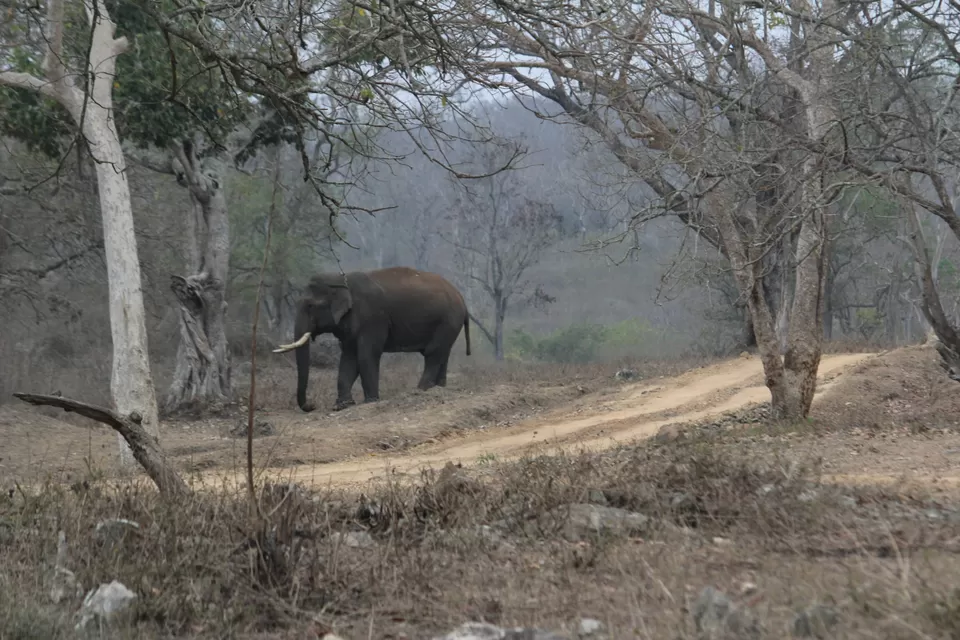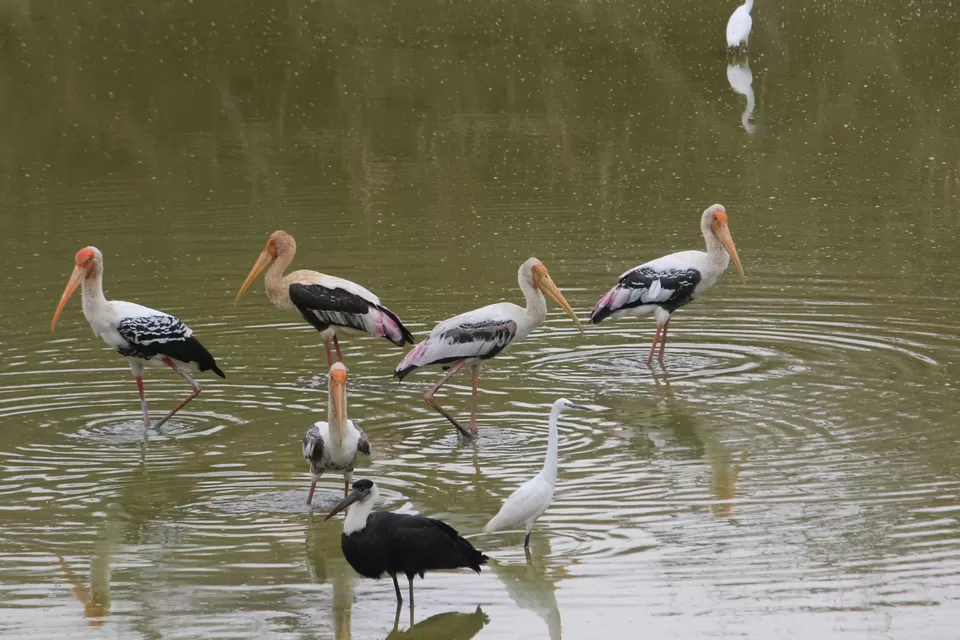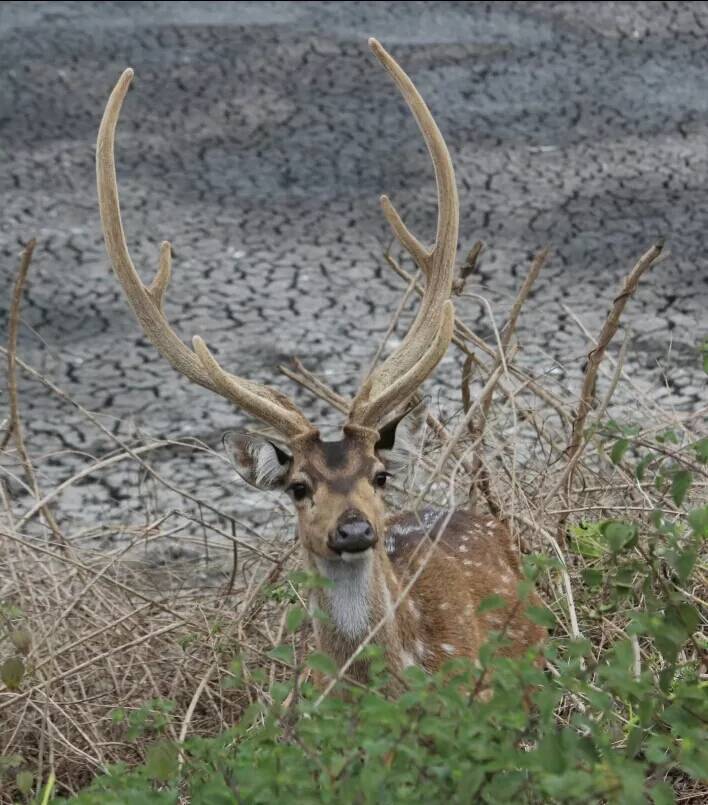 After safari we proceeded towards Himavad Gopalaswamy Hills another serene location in the Bandipur Tiger reserve enroute Bangalore. After spending some time there we decided to return back to the pavilion (Bangalore)
Though I was a bit disappointed not to see the big cat but it was a much needed relief from the stress of MBBS and exams!!!