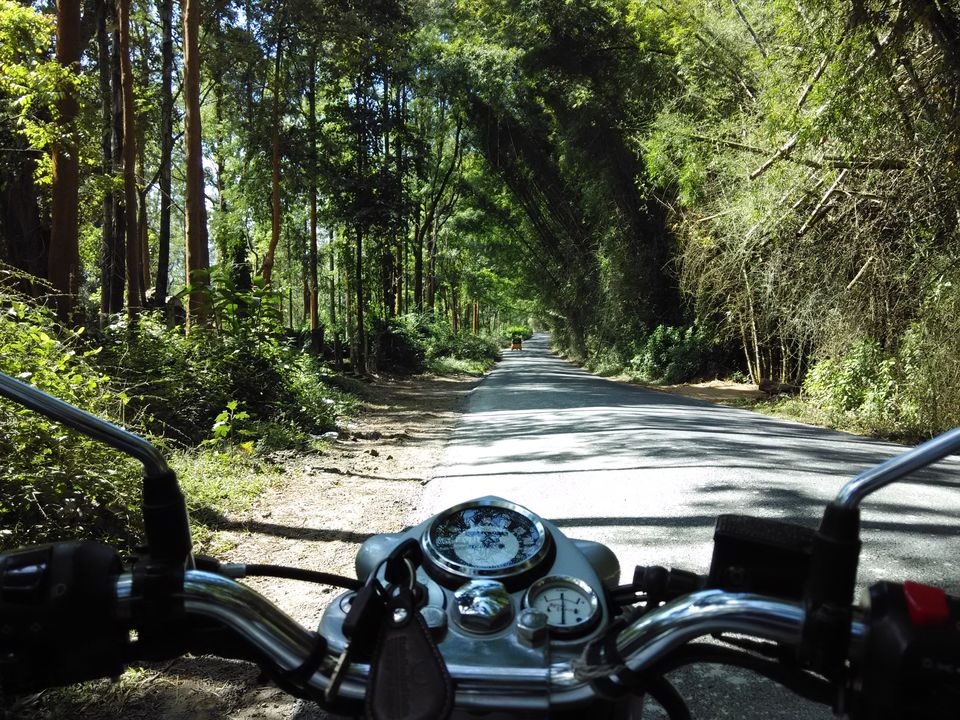 All enthusiastic about my first road trip ever on a bike, I reached Bangalore to meet up with my friends. Having celebrated New Year's eve that day, we all managed to sleep by 1 am the morning of 1st January. We had decided to leave Bangalore by 5 in the morning, but unforeseen rains delayed our inception. The rain was in fact a blessing in disguise, making the weather all the more pleasant!
We managed to leave the city by 8 am finally and took a break at 'UpSouth' outlet on the Bangalore-Mysore Highway, stuffing ourselves with scruptious dosas and idlis. We moved on further towards Mysore and crossed the beautiful historic city (getting a glimpse of Tipu Sultan's Palace) making our way towards Masinagudi or better known as Mudumalai National Park. This happens to fall in Tamil Nadu and one should avoid carrying liquor across the border as there are various check posts in the area (Thankfully we weren't carrying any!). The road towards Mudumalai is beautifully carved and you cross Bandipur National Park on the way, so animal sightings are quite common. If you are lucky you may even encounter herds of elephants. Deer and monkeys are as common as police check-posts! It should be kept in mind that bikes are prohibited in Bandipur National Park in late evening hours because of safety concerns, so better cross it by 6 pm at max.
An exotic fruit that we came across on our way was the Tadgola. I later discovered, it is actually quite popular in this region. Never heard of it in North India. Translucent glassy beads floating in sweet tree sap were served to me in a boat shaped leaf vessel by a very friendly local. Loved it!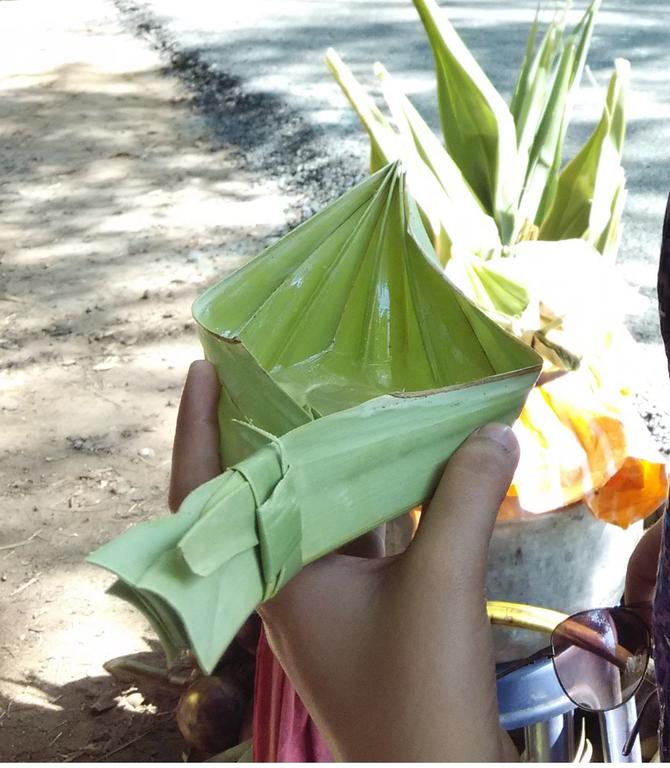 We managed to reach our destination farm house by 5:30 in the evening. It was enchantingly nestled between wilderness and a rough trek had to be taken to reach the farm house. Since it was almost in between the forest, there was a barbed fence lining the campus. It also encompassed an interesting tree house and several swings tied to tree branches. The whole setting had a soothing effect with the evening at bay, and considering how tired we were, we decided to relax fro the day. Hanging around the farm house and exploring the nearby wilderness we spent the evening. These farm houses are scantly lit and it is advisable not to go beyond the campus after dark. Also carry a flashlight for sure.
The next day we proceeded towards Waynad, Kerala. So, technically we covered three states! En route Waynad, we again crossed Bandipur and I still have not had enough of it and can definitely go again. Before entering Kerala, another series of police checkposts have to be crossed, but you get used to it by then! A hilly terrain has to be crossed to reach Waynad and the roads are lined on both sides by tea and coffee plantations (Characteristic of Kerala). All these aspects along with the cool breeze add up to the beauty of the ride and a bike ride is totally worth it! We even stopped in between to pluck coffee berries (which contain the beans) and brought them back with us.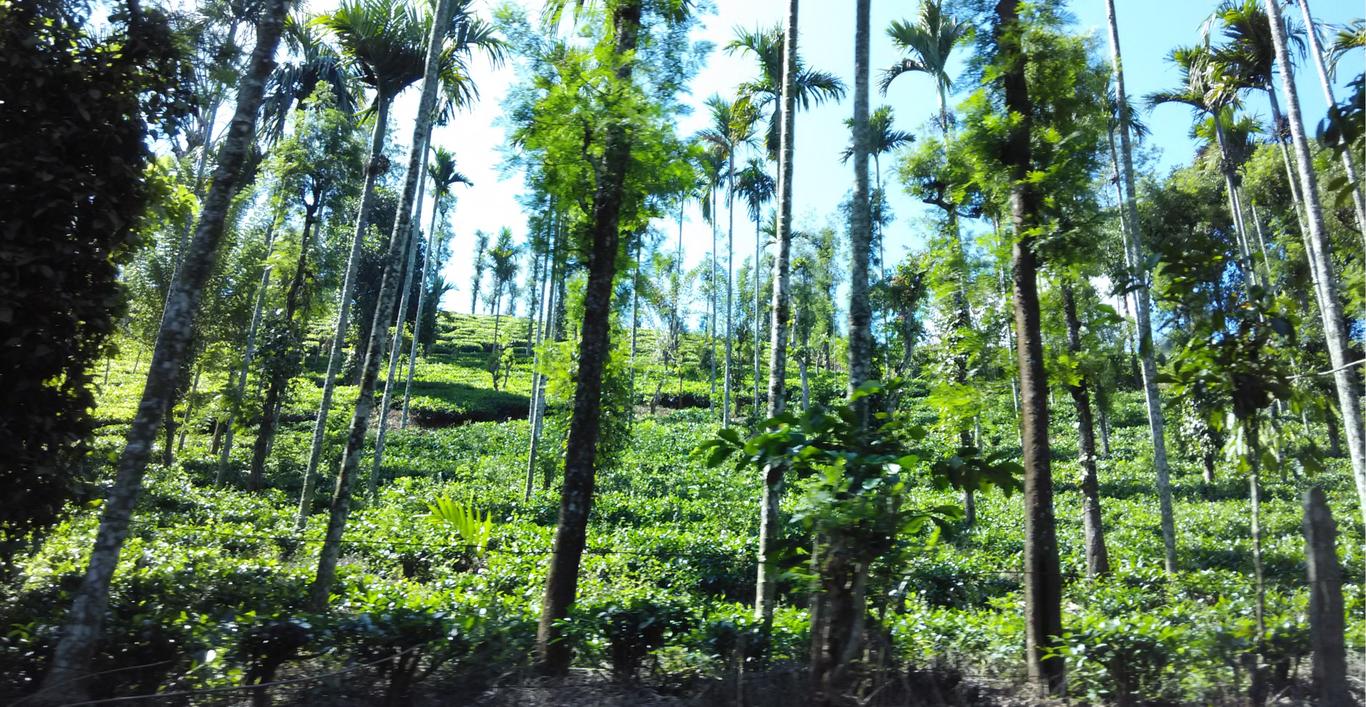 We reached Waynad by the afternoon and freshend up. Then we headed to Banasura Sagar Dam (Largest Earth Dam in India) which is a very picturesque serene place, provided that the weather takes your side. Edakkal cave and Lakkidi view point are also definitely worth a visit in the town. My friends also gorged on a local delicacy, Kada (english: quail, the bird). Waynad also has a tiny local market that can be explored.
The next morning, we were on way towards our final destination, Kannur, Kerala which has India's only drive-through beach! Reaching the city by afternoon, we first went onto visiting the Arakkal museum, the heritage residence of the royal Arakkal family. It is a good visit for those into anthropology and inter cultural studies. We also visited St. Angelo Fort which is an expansive establishment located on a rocky sea shore.
And saving the best for the last, as dusk fell, we moved onto Muzhappilangad Drive-in beach, with gentle waves reflecting the evening sky hues. It was truly mesmerising and we even managed to catch a glimpse of the sun set. We drove on our bikes through the beach, took a walk through the waves, ate ice cream from the vendors and captured tonnes of beautiful photographs.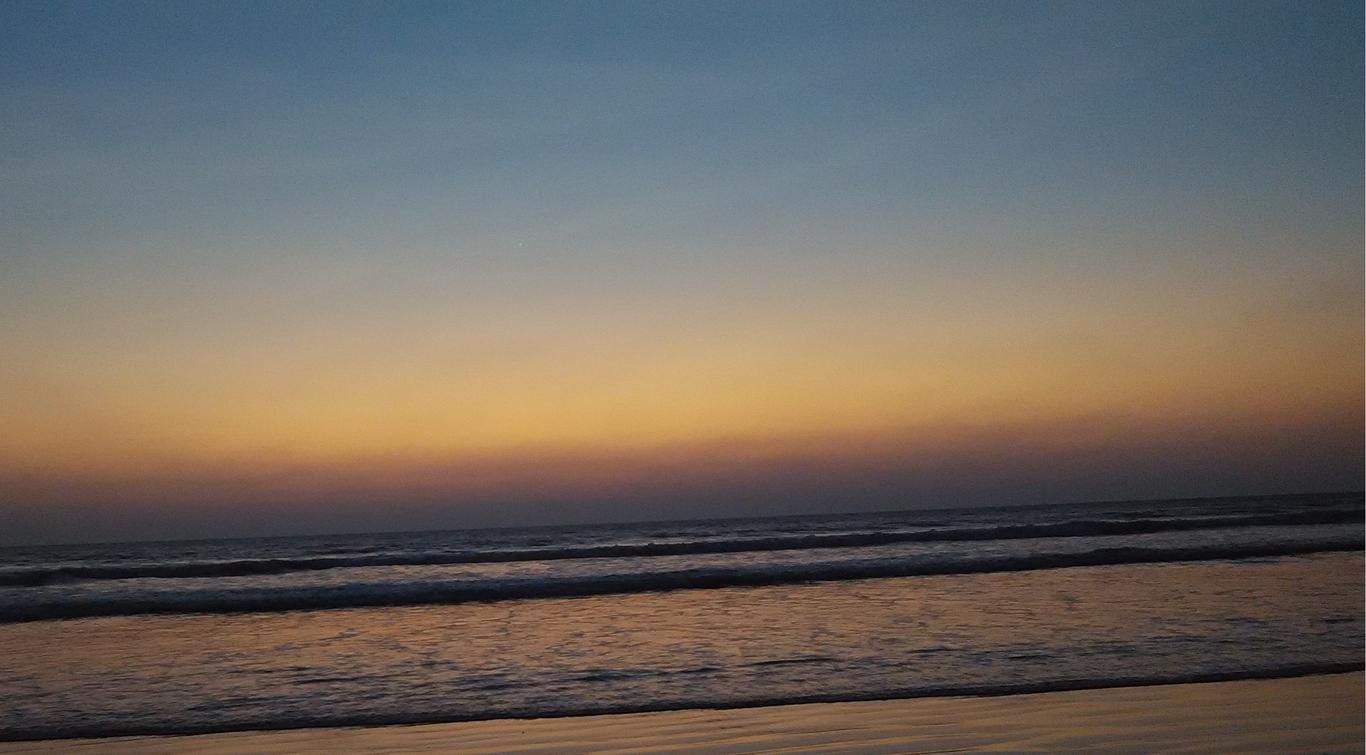 Finally, the next morning, we took a U-turn towards Bangalore and drove back. Since it was a sunday, we were also lucky enough to chance upon the golden illumination at Tipu Sultan's Palace in the evening (timings: 7- 7:45 pm).
It was one of the most adventurous and memorable trips I ever had and I heartfully thank my dear dear friends for planning it!